By Zoë Fitzpatrick
We are already getting Thred-FOMO (yes, it's a medically diagnosed disorder, characterised by frequent checking of Thredbo's Instagram and reliving après through photos and saved snapchats…) after going to First Base not just once but three times this season thanks to Canadian Club. Yes, Thredbo got pretty lit and a little bit rowdy at the all-out poolside parties featuring our hot-as DJ pairing: Tom Tilley of Triple J and Client Liaison, and Hugo Gruzman of Flight Facilities (with a shoutout to Danny Clayton who made a last minute appearance in Hugo's place at the first First Base party).
We've never gone to first base before (hence why we called it First Base)…and after the level of litness we went to this year, maybe this year Thredbo will be ready for second base. The inaugural poolside retro-rave happened in July, and we weren't ready for the heady combination of retro-onepieces, headbands, Canadian Clubs all round, fire pits and of course some sick tunes. Hayden James was fresh from the US where he has writing a song for Katy Perry's new album, but I can guarantee that the level of excitement in Thredbo was a level above that. Danny Clayton successfully did a crowd surf (congrats – everyone has clearly not been skiping arms day) and a filthy looking shoey… bonus points.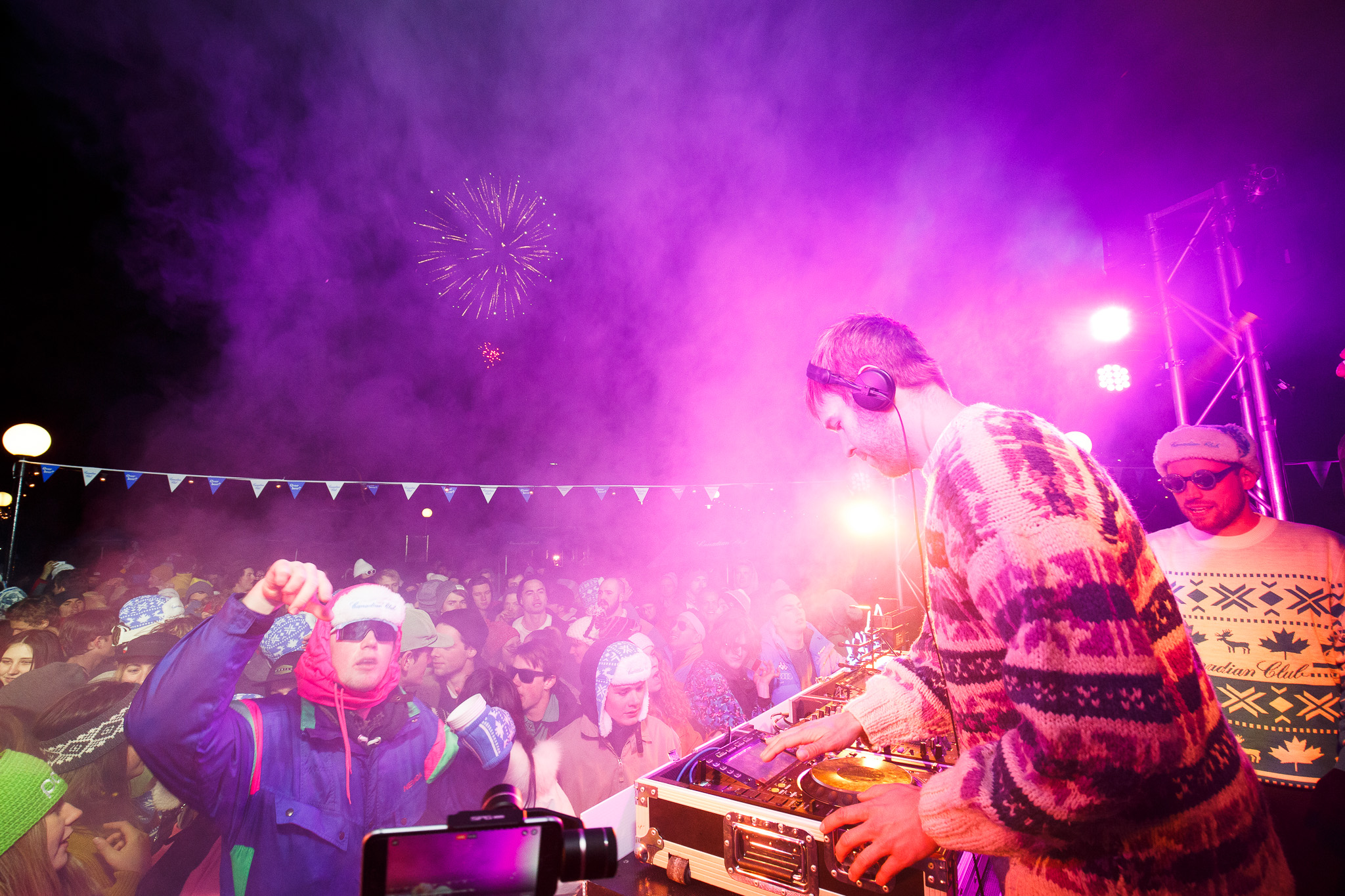 Round number two and Hugo and Tom were back on the decks, hosting one of Australia's hottest (and possibly most controversial) acts on the scene at the moment: Confidence Man. They came in hot from their talked-about performance at Splendour in the Grass, and I have to say they kept us talking, with their crazy yet somehow relatable dance vibe and minimal outfits (if undies even count as an "outfit") despite the swirling snowflakes. The night also featured some sweet beats courtesy of Scott Pullen from Groove Academy and Sosueme DJs. It was the middle of the Blizzard of Oz 2.0 and we were all high on fresh snow, dance beats and Thredbo-lovin. What a night.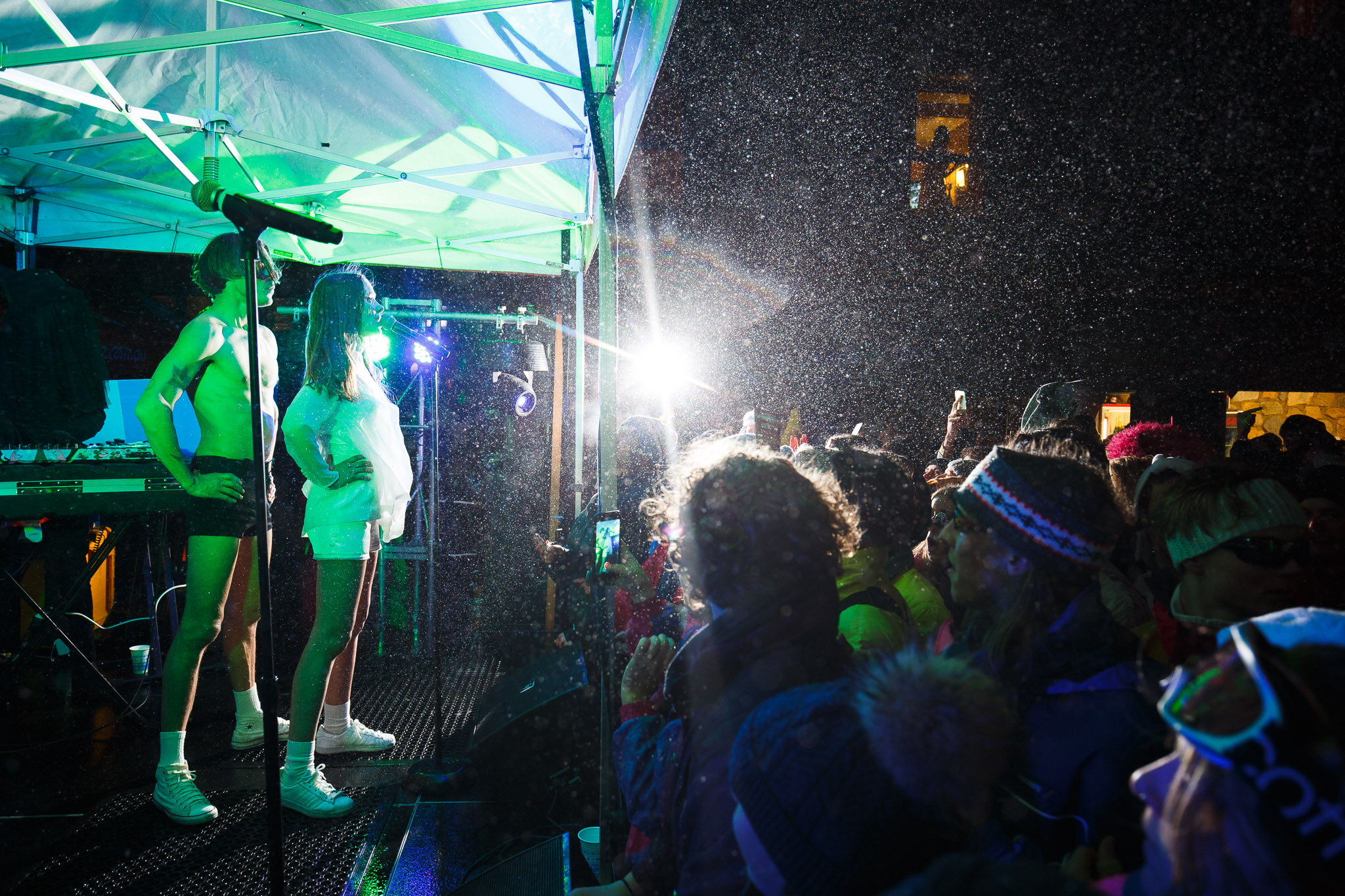 WE DID IT AGAIN! Round three in September and of course one last excuse to whip out the old school Bogner ski suit and speed dealers. Once again we had an epic line-up of DJs to get the après kicked off at a very reasonable 2pm, with Erin Marshall from Groove Academy and Strange Associates getting things going. The night went from 0 to 100 when Luke Million took to the decks and for the last time we partied out vintage-clad-butts into the night.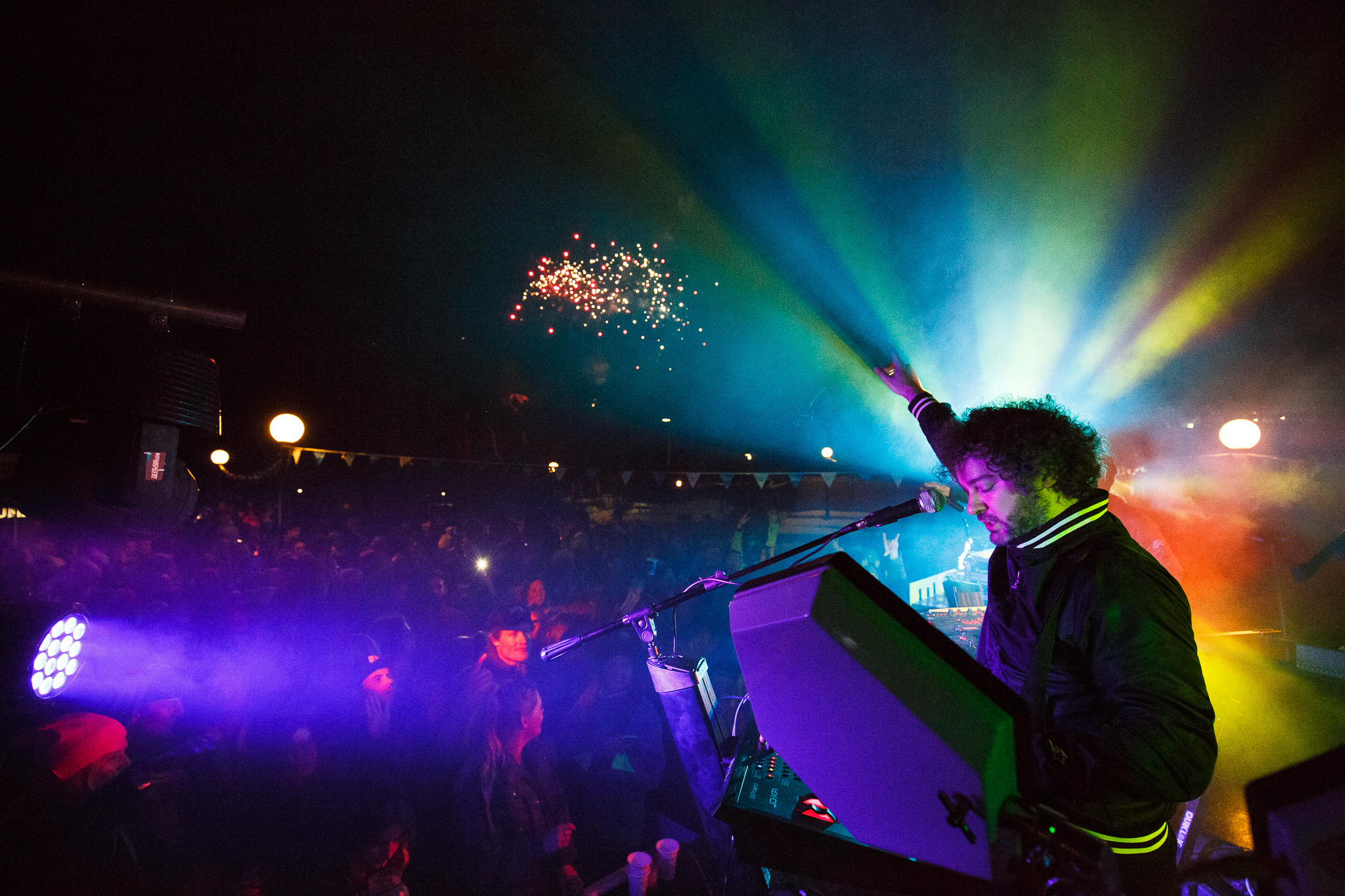 Clearly First Base was a success, so the only question now is…who's coming with us to second base? See you next season!