Thredbo has one of the best ski and snowboard schools in Australia and offers a variety of lessons and programs to suit all abilities. Ski and snowboard lessons from Thredbo's outstanding team of instructors provide the best possible opportunity to learn or improve your skills, build confidence on the mountain and access lift line priority.
At this stage, we're unable to offer Group Lessons this winter season under our revised operating model. We will continue to monitor the situation and update this page if this changes. Find out more
---
Mountain Academy (10 to 17 Years)
At this stage, we're unable to offer the Mountain Academy program this winter season under our revised operating model. We will continue to monitor the situation and update the COVID page if this changes.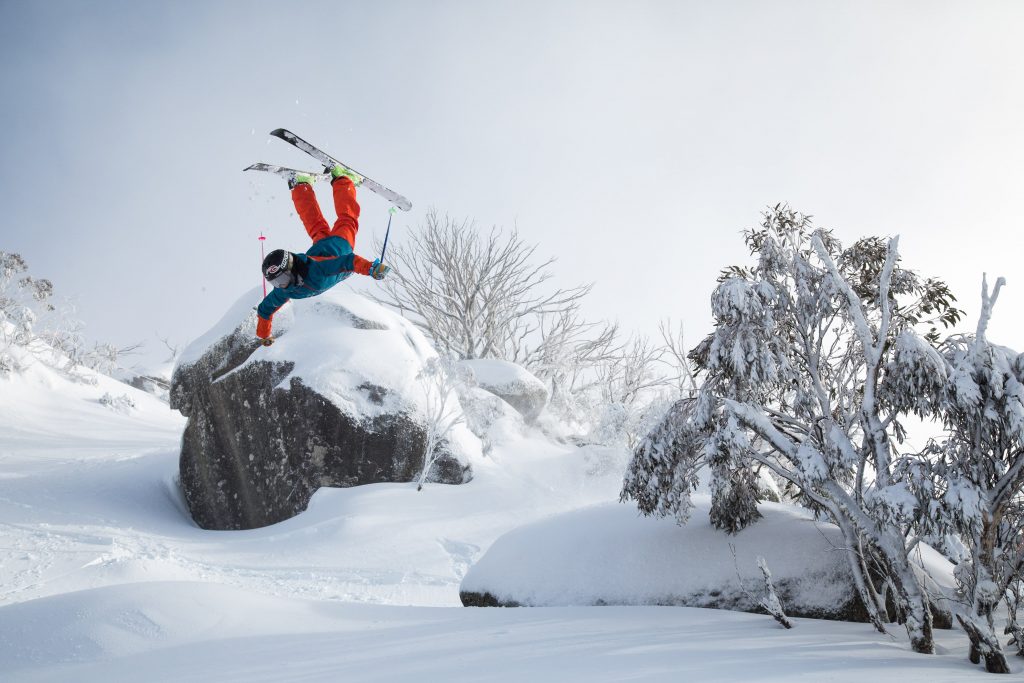 Thredbo Mountain Academy is Thredbo's elite snow sports training program that runs for the entire winter season.
The program is specifically designed for athletes aged from 10 years on who are looking to get to the highest level of their chosen sport. Over the course of the 12 week program, participants will train, compete and progress to become well rounded, consistent, excited and ambitious athletes in their discipline.
Thredbo Mountain Academy has worked extensively with Snow Australia to become a key partner and pathway provider to ensure the continued growth and success of future Australian winter sports athletes.
"We deliver a clear and concise pathway for athletic development from the foundation to elite levels across multiple wintersport disciplines. Most importantly we create champions while having heaps of fun," said Jono Brauer, Mountain Academy Program Director
All programs have incredible top level coaches, each boasting decades of experience at the highest international level. They include Olympians, World Champions, current and past athletes and coaches with the highest internationally recognised accreditation to their name. With the likes of Ryan Tiene, Enzo Scotto, Marguerite Cossetini and Jono Brauer amongst many others, Mountain Academy is equipped to succeed.
The programs are designed to focus on the fundamental development of the athlete to ensure that they have the core skills required that will see them rocket to the top of their sport. Whilst we work hard on and off snow to create the best athletes possible we firmly believe that to achieve your dreams, takes passion, and to be passionate we must have FUN.
Disciplines
Mountain Academy – 44 Training Days
Ski – Alpine
Ski – Moguls
Ski – Multi Discipline
Ski – Slopestyle
Snowboard – Boarder Cross
Snowboard – Slopestyle
Mountain Academy Elite – 54 training days
Ski – Moguls
Ski – Slopestyle
Snowboard – Boarder Cross
Snowboard – Slopestyle
How do I join Mountain Academy?
How do I join Mountain Academy Elite?
What are the benefits of Mountain Academy?
Enquire now
Please note that athletes are chosen on a selective basis and Jono will be in contact with you shortly about the Mountain Academy program for your child.
How do I join Mountain Academy?
Participated in a Mountain Academy try out day and was successfully accepted
Strong baseline of core skills and fundamentals
Prior experience and commitment in a seasonal program is ideal
Demonstrates a commitment to training and overall fitness
Demonstrates ongoing commitment to gymnastics and or trampoline program
Potential to acquire skills to transfer to a state and national team level
Is a strong all-mountain athlete both on and off-piste
Be prepared to commit to season-long training
Be prepared to travel to Victoria for events if required
Achieved consistent individual competition results at State Interschools or greater level
How do I join Mountain Academy Elite?
All of the above including;
Prior Mountain Academy or similar program participation
Dedication and strict focus on achieving goals
What are the benefits of Mountain Academy?
Dedicated discipline focused training including:

Progressional slopestyle parks
Multiple moguls lines
Dedicated Mountain Academy bordercross tracks and start features
Alpine GS and Slalom gates training pistes

Experienced coaches from around the globe
Planned and structured training sessions
Individual performance plans
Competition preparation and support
Included and monitored healthy lunch meals and nutrition support
Early morning and night access to on snow training
Access to dryland training
Access to ACE trampoline and gymnastics facility with monitored training by accredited trampoline coaches
Athletes are required to express interest and will undergo selection criteria for this program
Athletes must possess a commitment level and desire to compete at a competitive pathway level
Training times and days will vary depending on competition, facility availability and conditions
Athletes will have access to a locker and storage facility in the Thredbo Leisure Centre
In the case of injury or other detailed occurrences, program protection can be purchased for an additional $30
Concussion policy

Thredbo Mountain Academy follows the SSA concussion policy
It is compulsory to undertake a baseline concussion test prior to program commencement and provide details of such to Mountain Academy. Baseline test provider TBC. (This cost is not included in your program fee)

Events supported by Mountain Academy coaching staff:

State and National Interschools
Discipline specific events eg. Thredbo Freeride Series, Perisher Moguls Series
Other state and interstate events (limited and TBC)
Other events will be considered in consultation.

It is recommended that all athletes hold a current SSA competition licence to enable them to compete at the relevant level.
Age Requirements: 10 years and above for all athletes in all disciplines.
Program commences on June 27 through to September 13 2020.
Program times and days vary to meet training and competition requirements
Does not include lift pass. Season pass with Leisure Centre access is required.
For more information, please contact Jono Brauer – mountain_academy@evt.com
Sign up for news
Subscribe to our newsletter to receive deals, the latest weather, forecasts, news, events and more!