Thredbo Weather Report
Live cams
Resort Report, Friday 28 August, 1 am
By Lauren Tomasi
It's almost the weekend and with another 10cm top up of snow from Mother Nature over the upper mountain, it will make for a fun day out in Thredbo!
Weather Top
+1°C. It's been a cloudy day in the mountains, with a light breeze blowing up high. Patches of sun are poking though.
Weather Village
+5°C. Cloudy with a light wind to keep temperatures feeling crisp.
Snow Conditions
Great snow cover over the mountain after an overnight top up of 10cm. Lower slopes will be heavier going today, so head high to find wind drifts and freshies.
Lifts Operating
All 14 lifts open

Trend Analysis
Temperature trend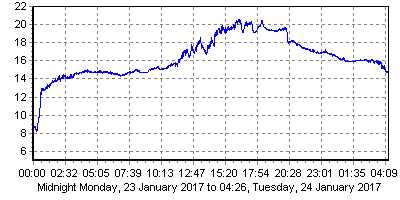 Wind speed