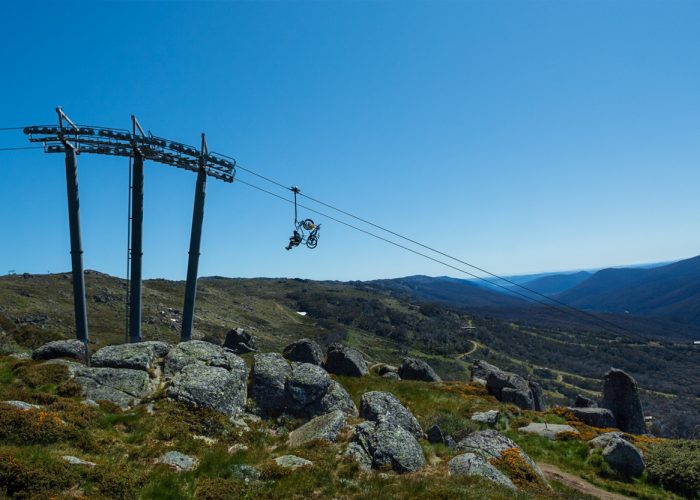 MTB Lift Access
MTB Lift Access is your ticket to ride in the Thredbo Mountain Bike Park. Fitted with bike racks, the Kosciuszko Express takes you and your bike directly back to the top of the gravity trail network with some amazing views to take in along the way.
When you purchase a your MTB lift pass with Thredbo you'll need to purchase a MyThredbo card, that is $4, this card lasts you a lifetime and is your one stop shop to getting everything you need in Thredbo such as lift passes, lessons and gear hire. You can use your MyThredbo card via the Thredbo eStore to purchase passes and products online in the future to make life that little bit easier and maximise your time in the Thredbo Mountain Bike Park.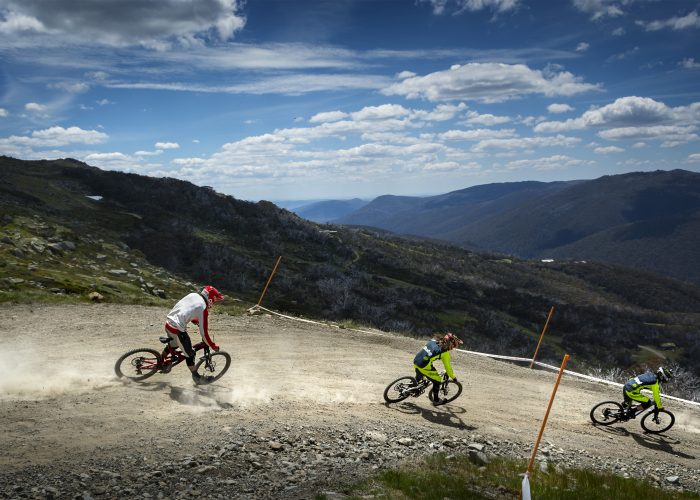 MTB LIFT & RENTAL BUNDLE
The Downhill Lift & Rental Package gives you everything required to ride the bike park and you don't have to bring a single thing. The Lift & Rental Package includes your MTB lift access, bike, helmet, body armour & knee pads.