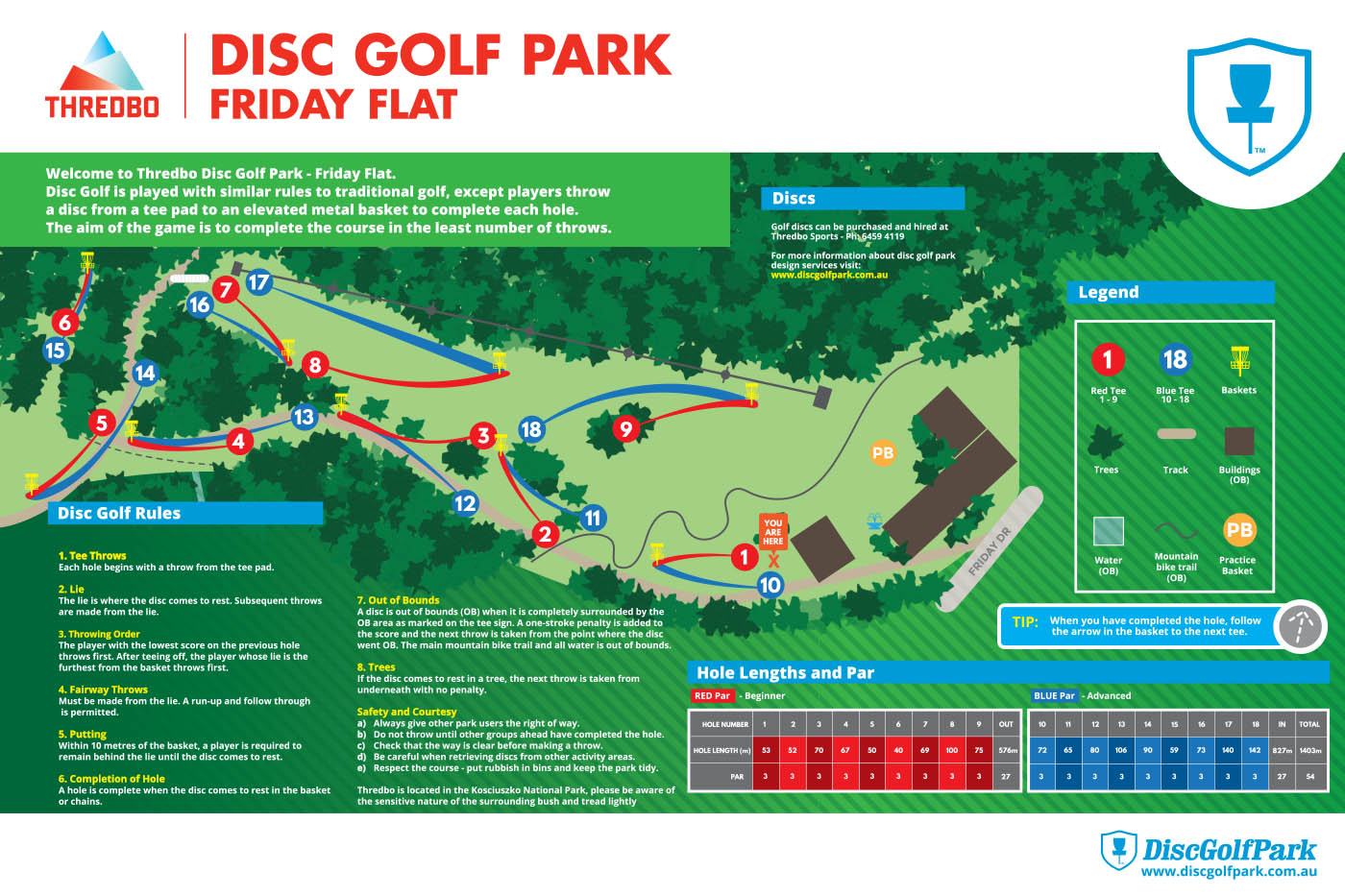 Enjoy a round or two at the Thredbo Disc Golf Park, it's a great new activity to enjoy all year round. The summer slopes of Friday Flat is home to the summer course, nestled between bushland, open fields and eucalyptus there is a 9 basket 18 hole course to play. Come winter the course will be up and flying on the Thredbo Golf Course area.
Disc golf is one of the fastest growing and most accessible sports in the world it is fun for people of ages and abilities. It is played with similar rules to traditional golf, however Frisbees or discs are used instead of balls, with players throwing the disc from a tee area, then completing the hole by successfully putting their disc in to an elevated metal basket in the least amount of throws possible.
The course layout was one that needed particular care – being located in a Kosciuszko National Park, the designers were sensitive to the environment and surrounds, utilising them to maximise the playing experience. Both courses feature 9 baskets with 18 unique tees positions, so players can enjoy the courses in different ways each time they play. Holes range from short technical pars 3 of 60m, through to long challenging par 4's over 200m in length.
Golf discs will be available in Thredbo Sports, there is an all-rounder disc for the fun recreational player or for the more experienced, similar to traditional golf, you can use variety of golf discs depending on the hole .
Located: Friday Flat in summer. Golf Course in winter.
Open: daily first light to last light
Scorecards and discs available at Thredbo Sports