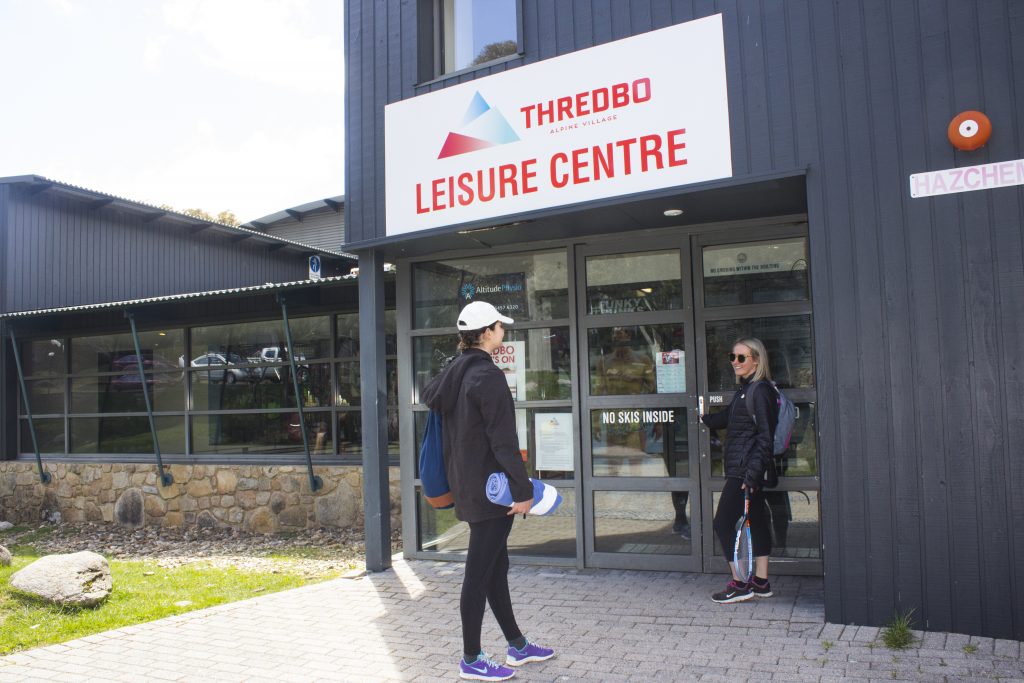 If you like it fun, fit and first-class then come and join us at Thredbo Leisure Centre, located just a 5 minute walk from Thredbo Village Square. We are open to everyone and offer a variety of activities ranging from a Waterslide and Mission Inflatable, the blow up obstacle course, to Trampoline sessions at our world class facility. With the pool, indoor sports hall, bouldering wall, squash court and weights gym Thredbo Leisure Centre is not only a top class training facility for elite athletes, but also an enjoyable recreational facility for everyone.
Take advantage of the altitude Thredbo offers then drop in for a workout in our fully equipped weights gym, take part in one of our instructed fitness classes or swim a few laps in our unique heated pool. The opportunities are endless and there is no better way to start or finish your day then here at Thredbo Leisure Centre.
Open Daily: 7am - 7pm
Waterslide: 12pm - 6pm
Phone: (02) 6459 4138
Email: tlc@thredbo.com.au
Entry Requirements
Children under the age of 15 must be supervised by a responsible adult over the age of 18 at all times.
Children 5 years and under, as well as all non-swimmers, are required to be within arms reach of an adult at all times.
Use of the Weights Room is restricted to all persons over the age of 15.
For additional information regarding our Terms and Conditions, please follow this link.