Thredbo Parks.. Terrain Parks for all!
Whether you're a regular Terrain Park user or a first timer with aspirations of greatness, Thredbo has got you covered. Check out the details of each park below and get frothy! With a chock-a-block events calendar, winter 2016 is set to be another cracker! We'll see you on the mountain.
Thredbo Parks Status
Easy Does It Introductory Jump Park
Squatters Run Introductory Park
Cruiser Beginner & Intermediate Park
Antons Intermediate & Advanced Park
Easy Does It Introductory Jump Park
Found on Friday Flat, the Easy Does It Park is the perfect introduction to Terrain Park jumps Terrain Parks for kids, teenagers and adults alike.
- Easy Does It Introductory Park CLOSED
Squatters Run Introductory Box Park
- small ride on box
- small ride on box
- small jump
- small jump
- waterfall box
- bonk
Cruiser Beginner & Intermediate Park
Beginner and low intermediate fun for Terrain Park users. Plenty of options in the Cruiser Park to help build your skills.
- Cruiser Park CLOSED
Antons Intermediate & Advanced Park
The premier Terrain Park product on offer from Thredbo Parks. Intermediate and advanced features are peppered from the top to the bottom of Antons lift. Good times are guaranteed!
- 30 foot jump.. Q5
---
Thredbo Parks 2016.. what's happening?
After leading the crew in 2014 and 2015, Reuben Cameron returns as Thredbo Terrain Park Manager and lead builder. Reuben learnt his trade at June Mountain in California before developing it further with seven seasons of monster Stylewars builds here in Oz. Big booters are his specialty - the One Hit Wonder set ups from the last 2 winters are proof of that! Thredbo Parks second in charge Mat Galina also returns for his third season, leading the Day Crew and setting the required standards. With a wealth of snow experience in Australia and around the world Mat is a huge asset to the team. With these guys leading the way, Thredbo's Terrain Parks are in good hands.
To keep up to date with Thredbo Parks, or if you like sweet Terrain Park content, follow us on Instagram and Facebook.
---
Burton Tight Lines 2016
Back for the second year, Tight Lines in Antons Park challenged 12 invited riders to film a non-stop, top to bottom run. Riders could nominate 5 runs to be filmed from which the best would be selected. Videos were posted online for viewing pleasure and voting discretion. The public decided the "Peoples Choice Award" which was taken home by Angus Waddington. There was also an "Industry Award" voted on by the riders and a few other interested parties with Jye Kearney taking home that prize. Check out there tight lines below. To read more click here.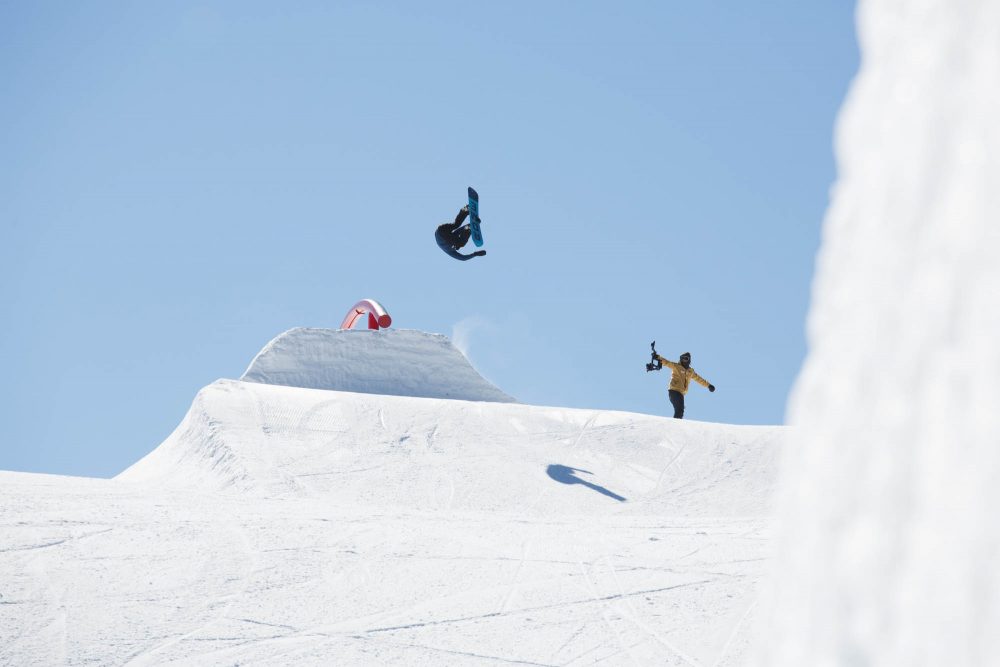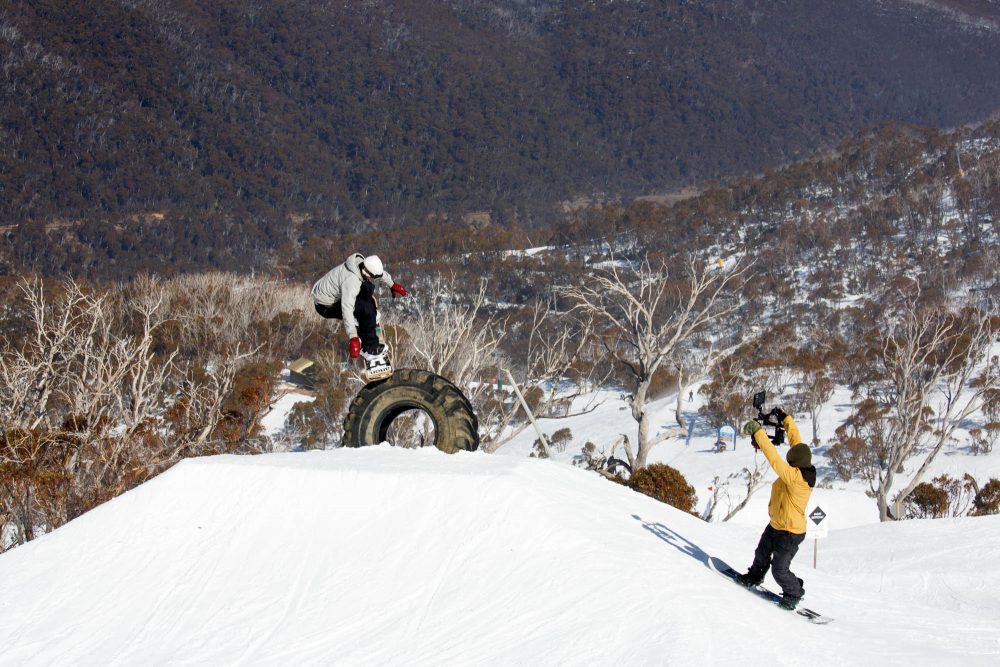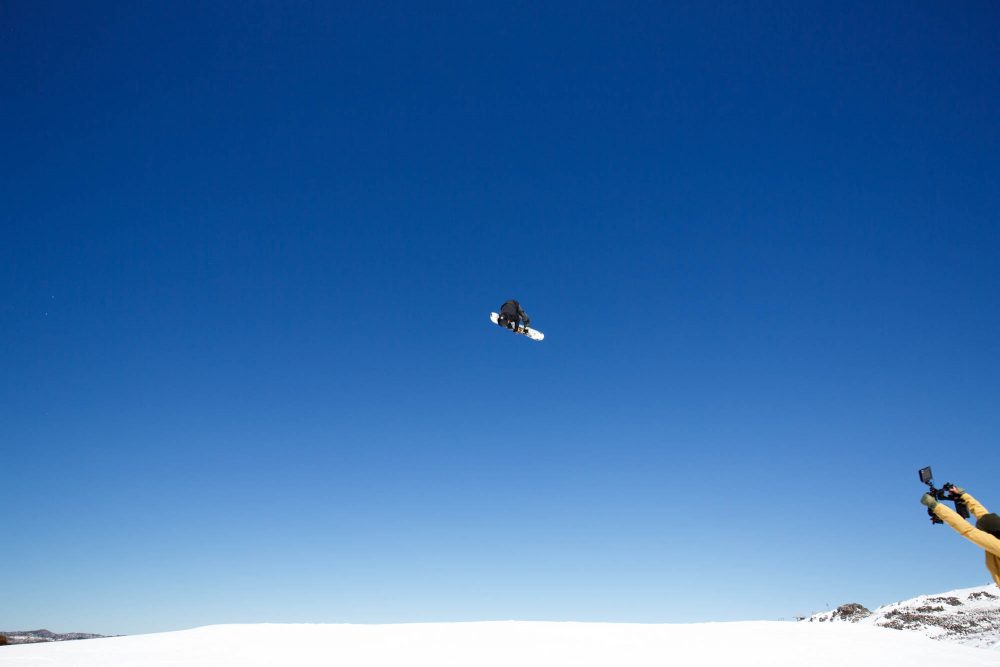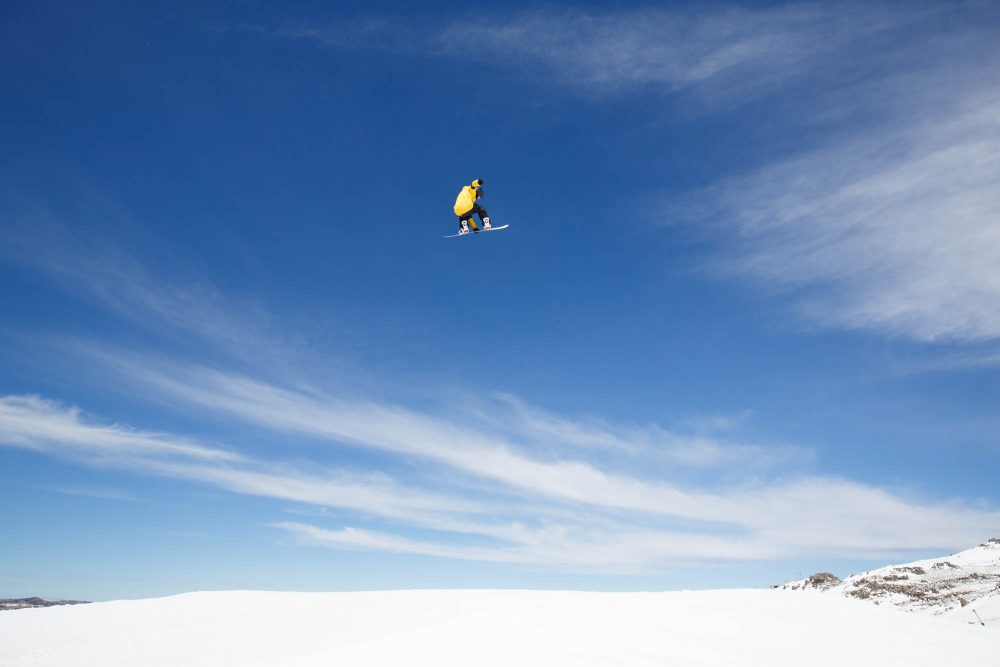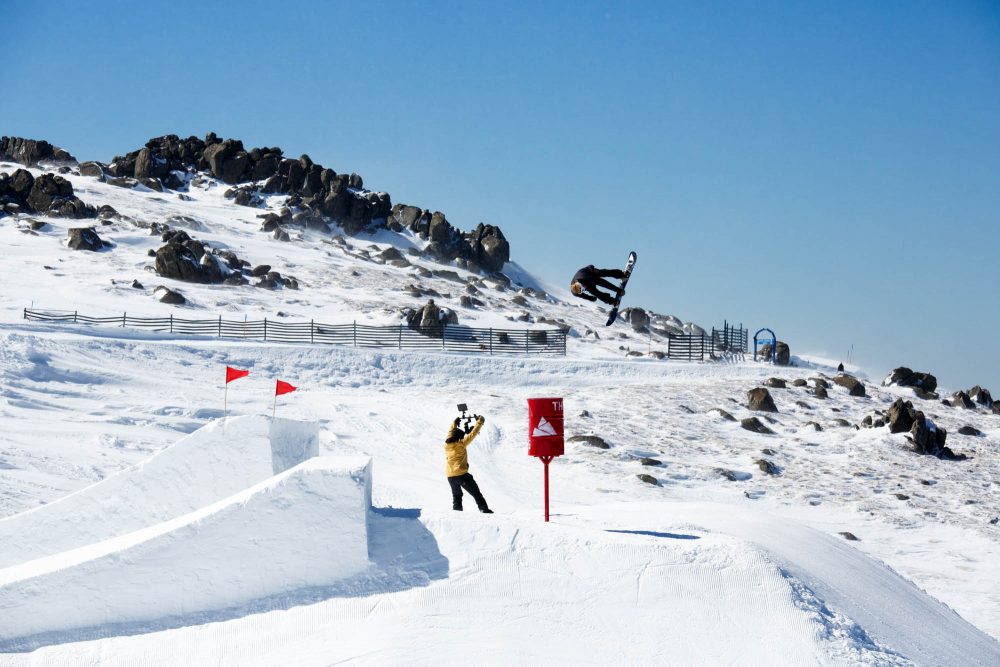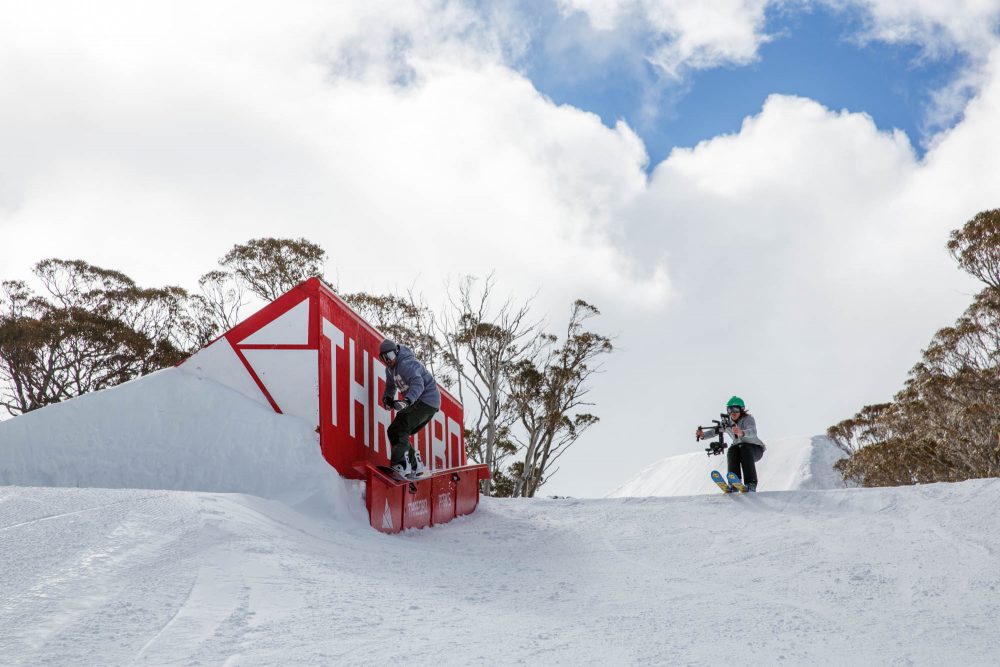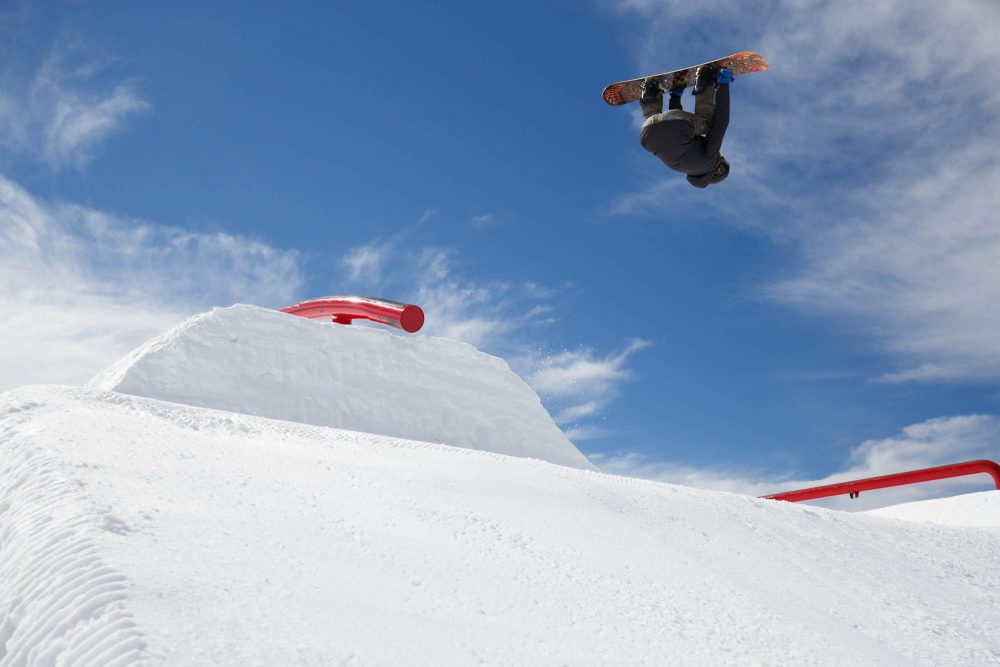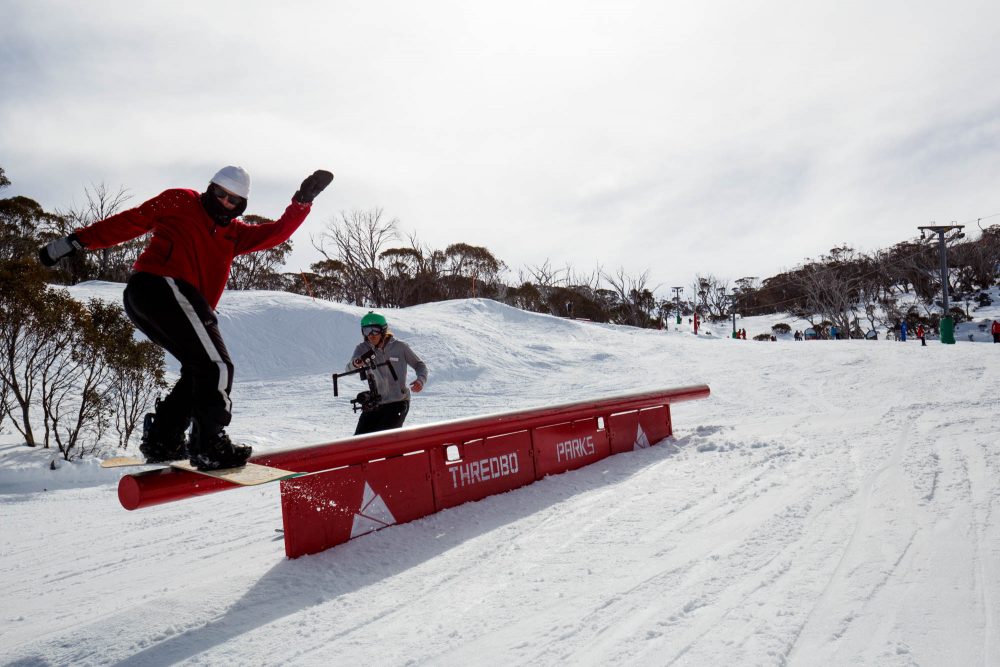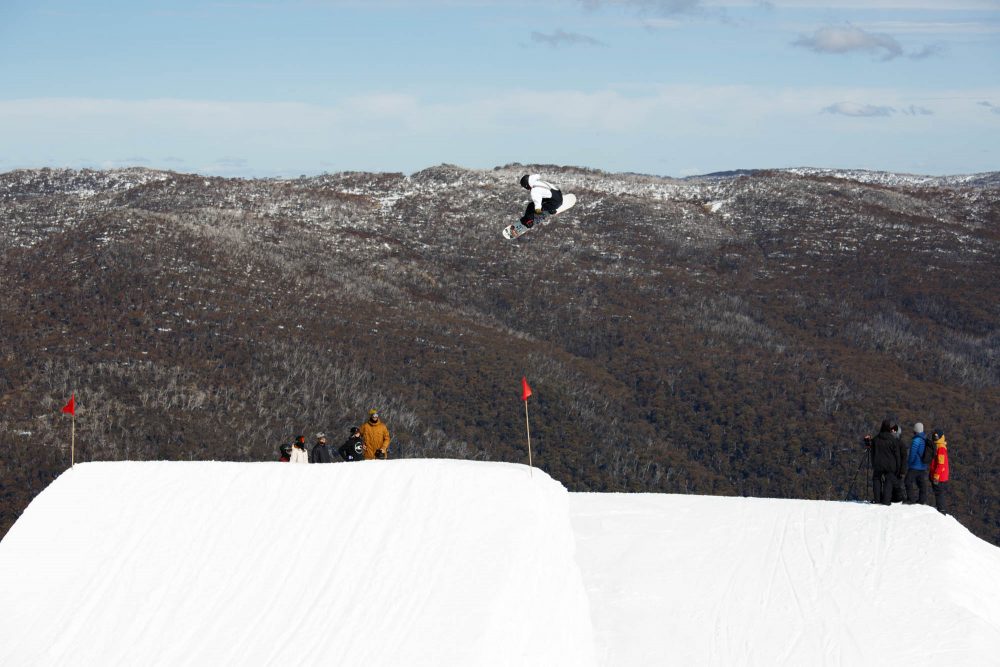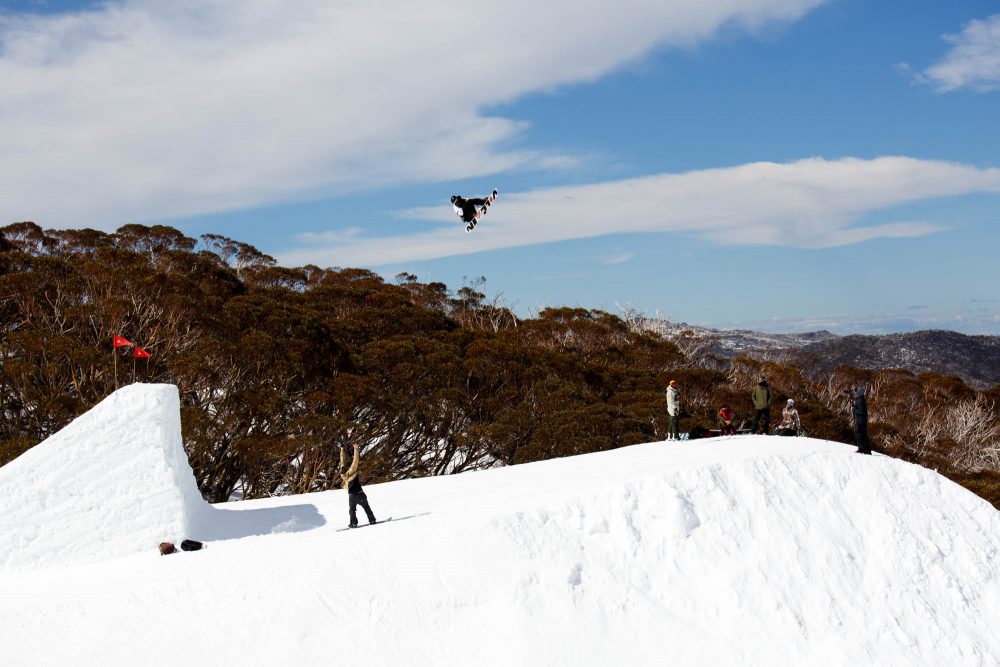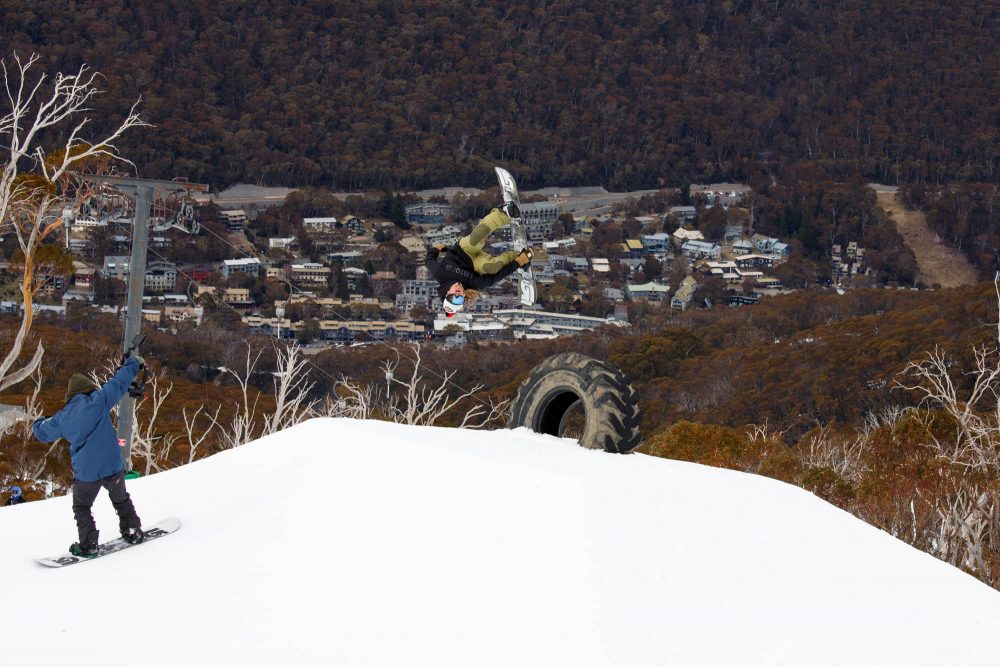 ---
Rad Gloves Sausagefest 2016
The 5th installment of Sausagefest and the 3rd in a row hosted by Thredbo went down as part of the 30 Years of Snowboarding weekend. Antons Park was littered with features.. 4 jumps, 20 jib options and a hand dug halfpipe made it hard to choose what to ride. On top of that gourmet snags, good tunes and great company made for one hell of a day. Can't wait for 2017 to do it all again.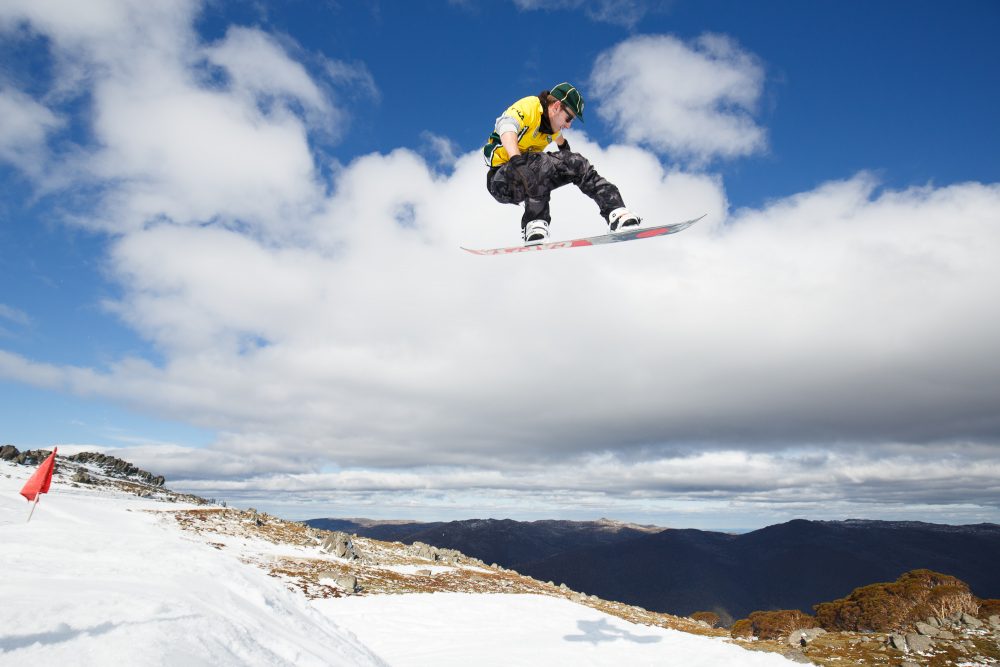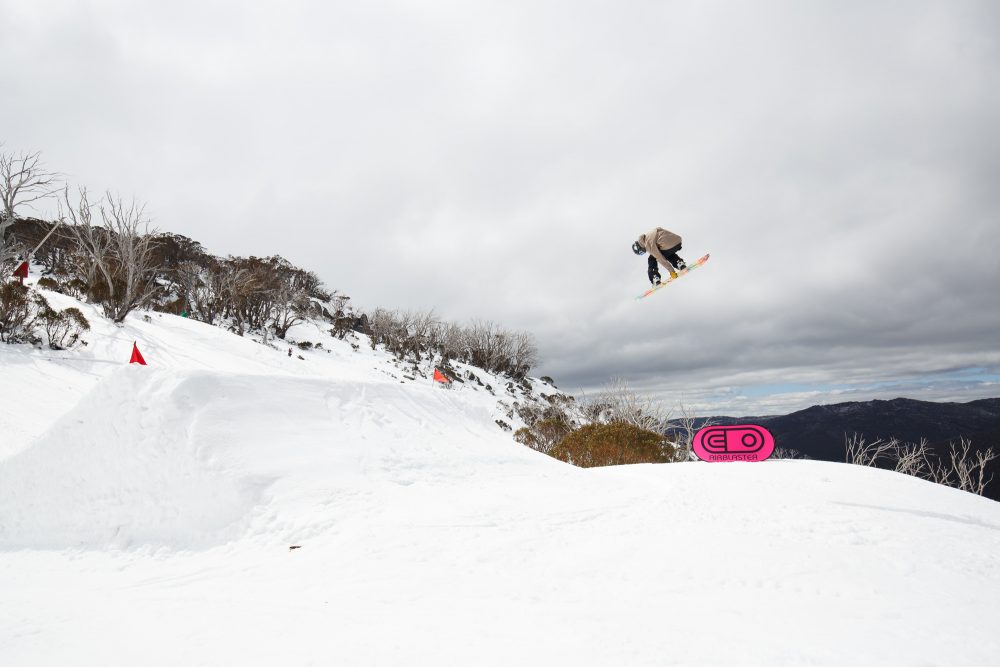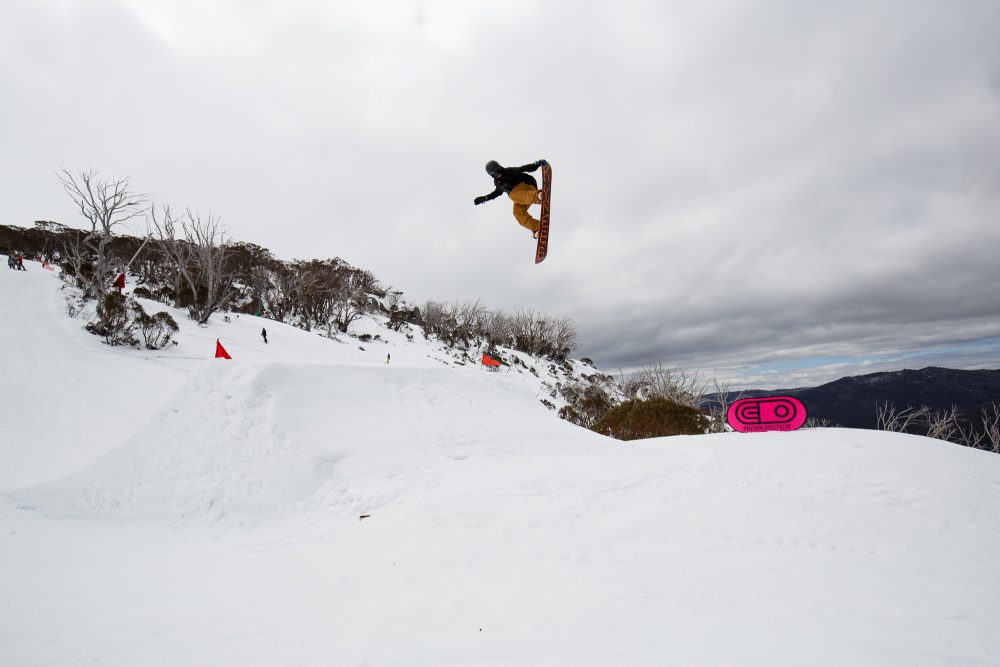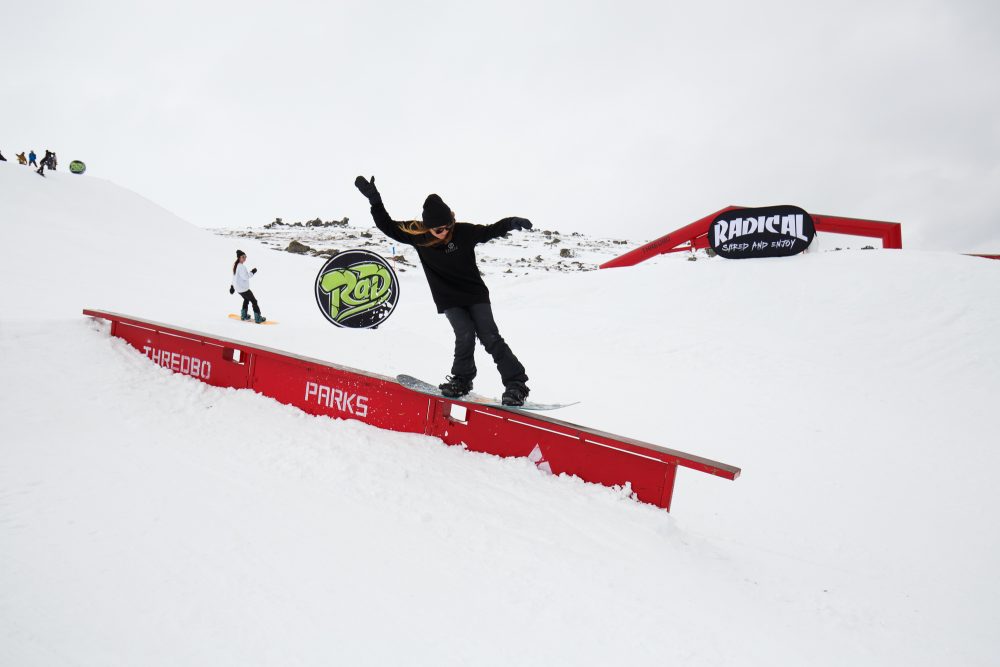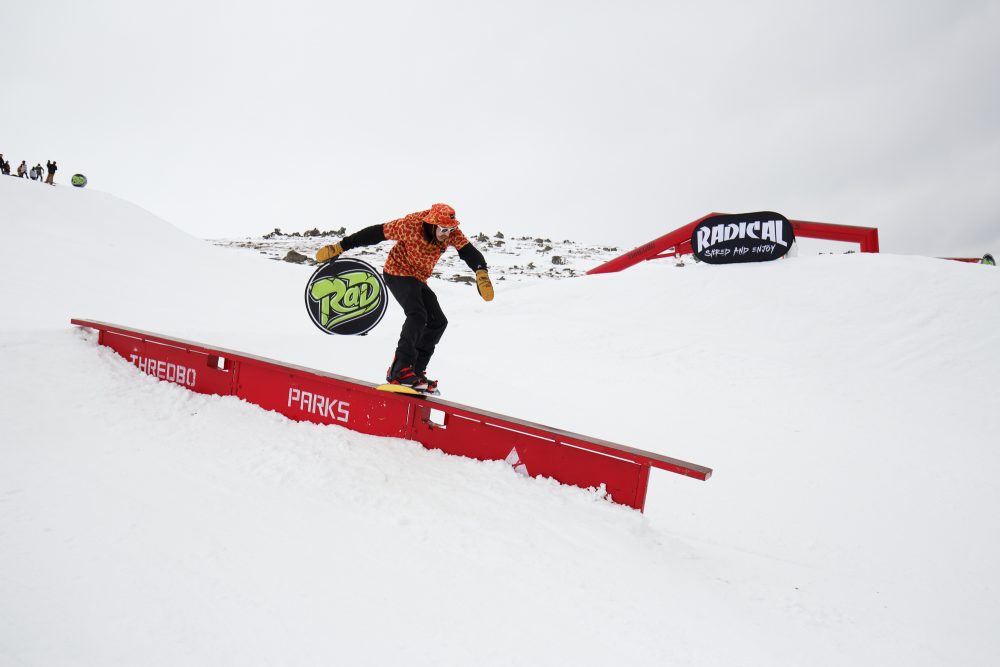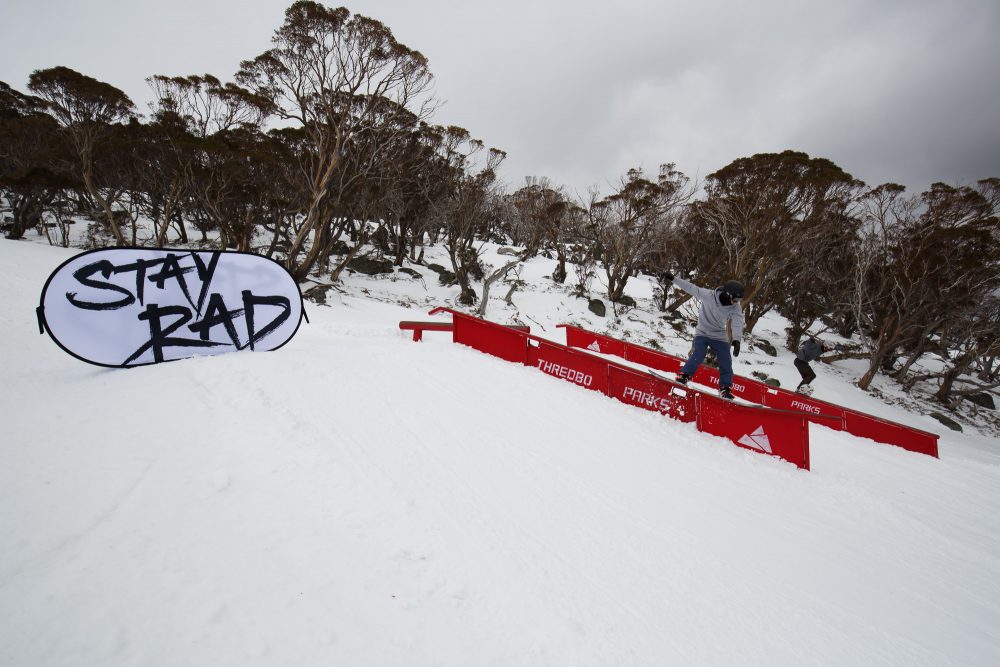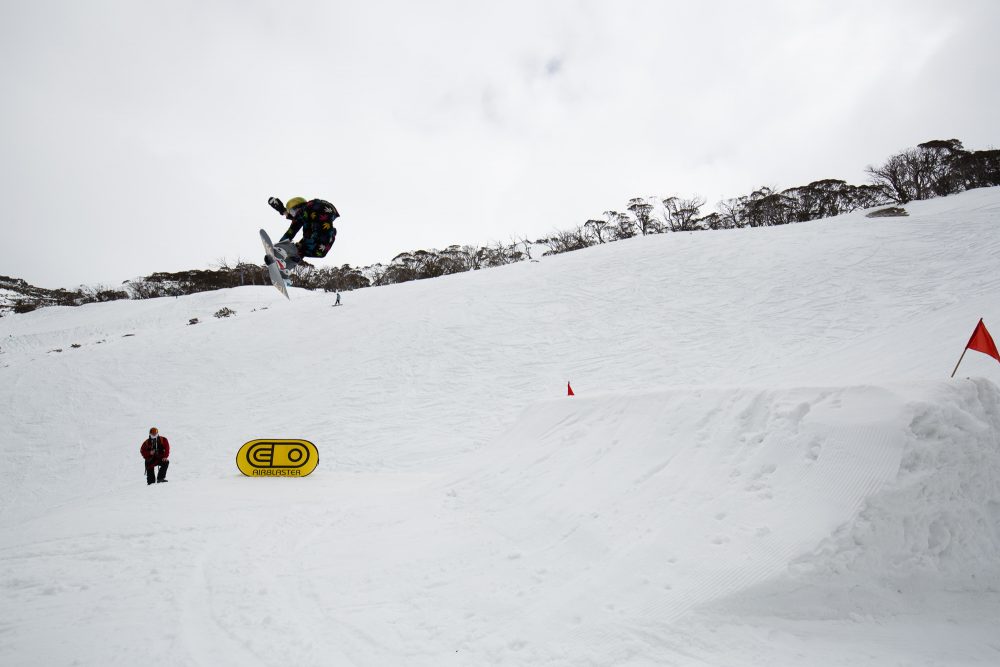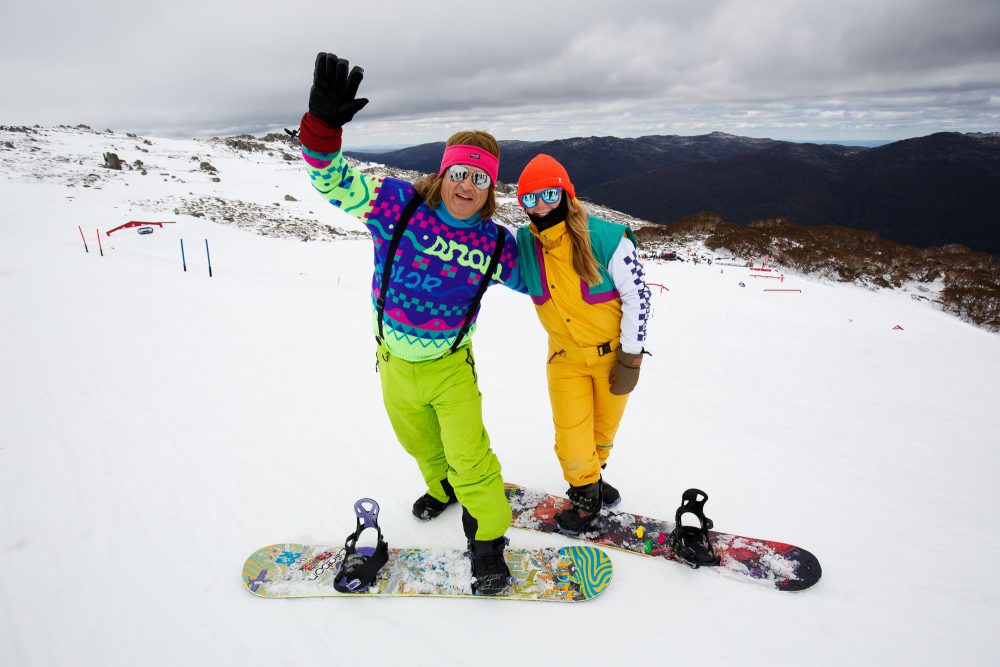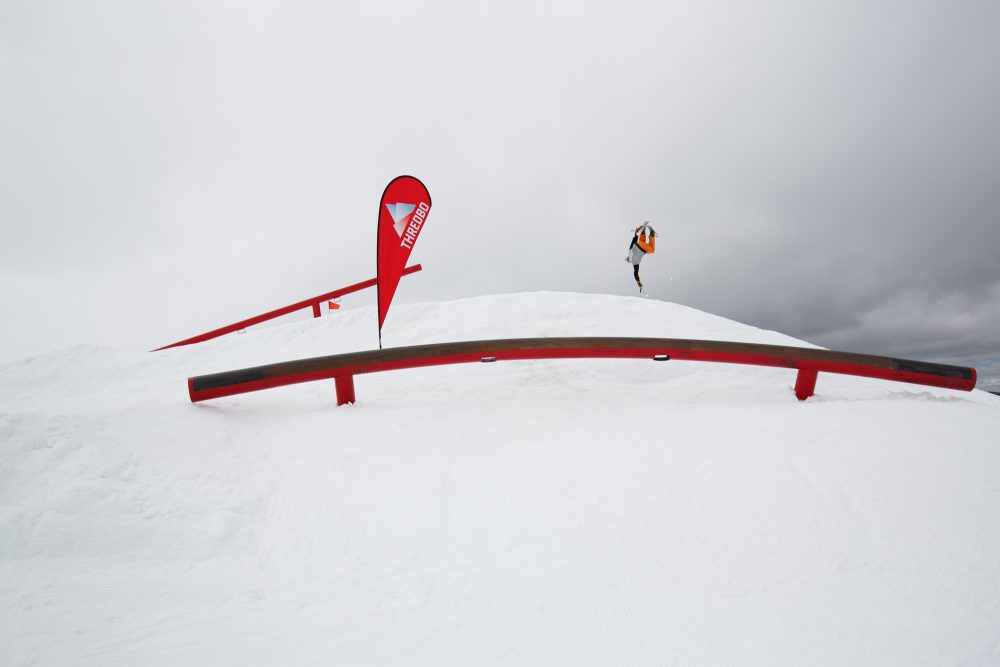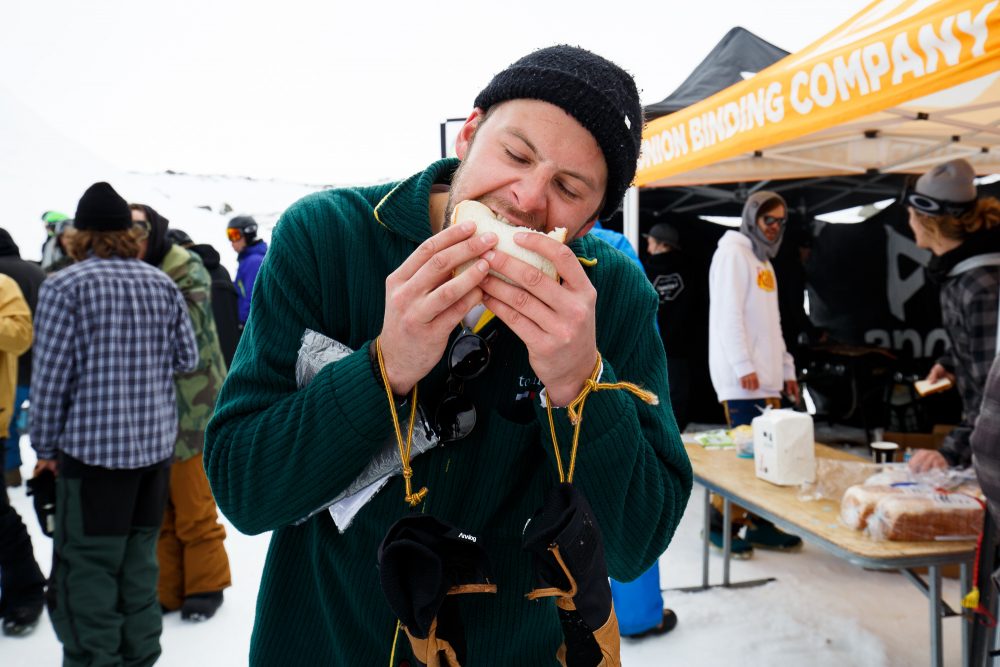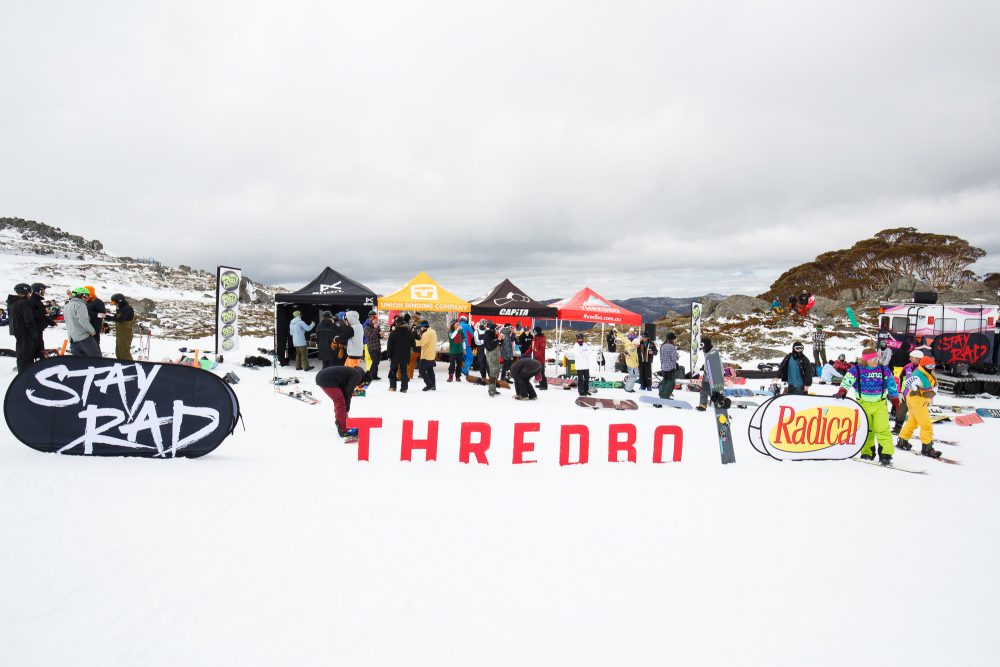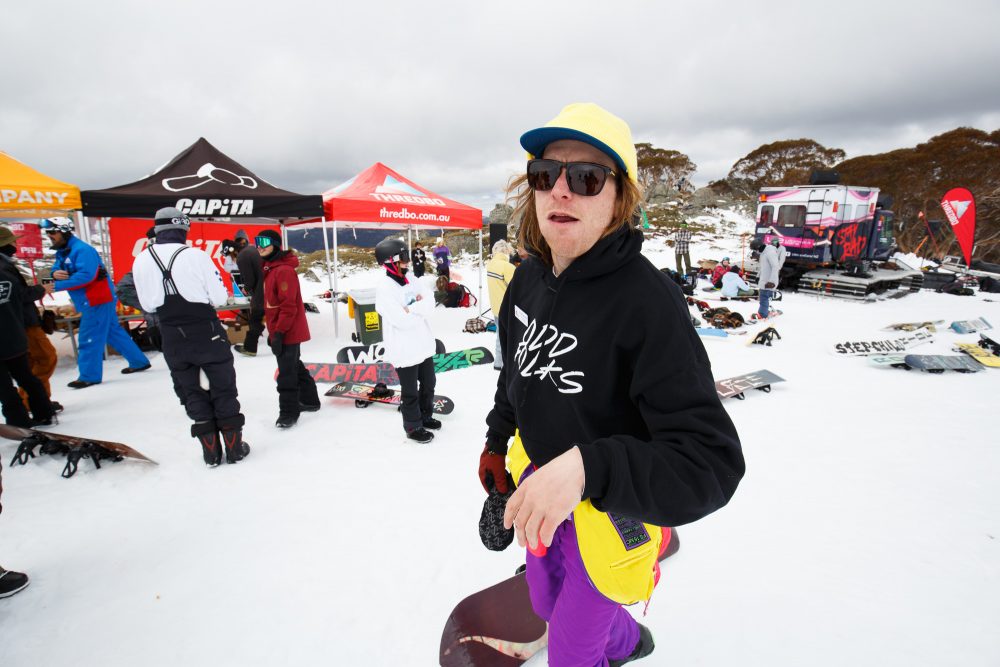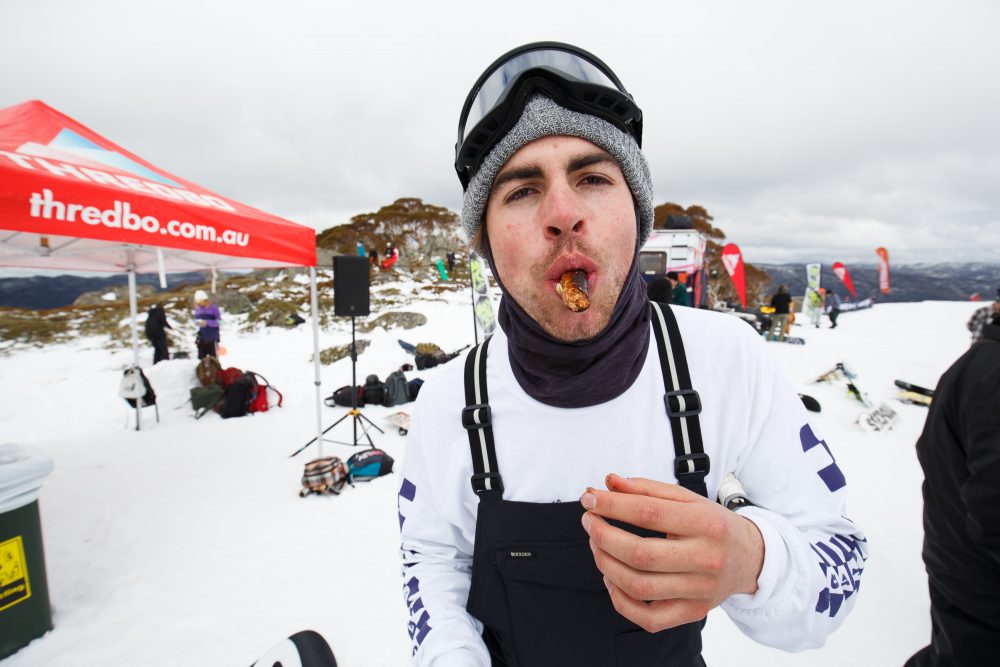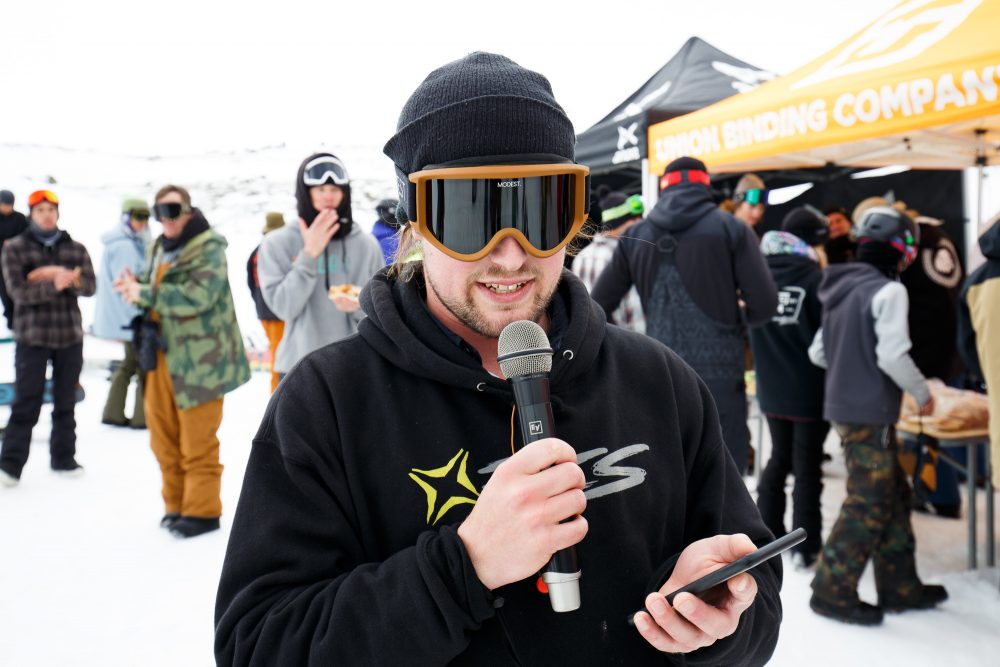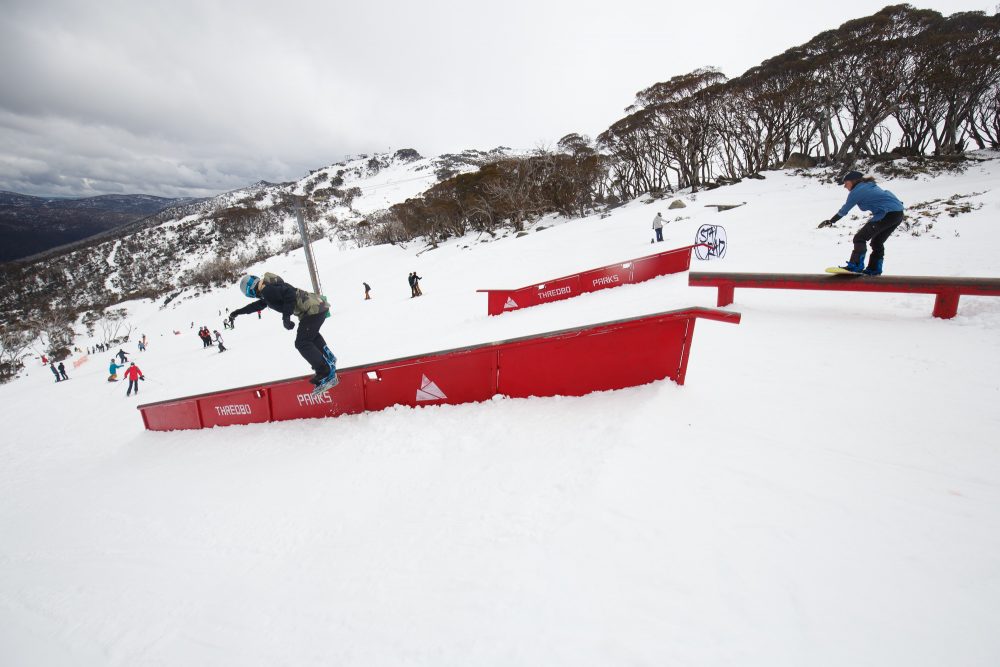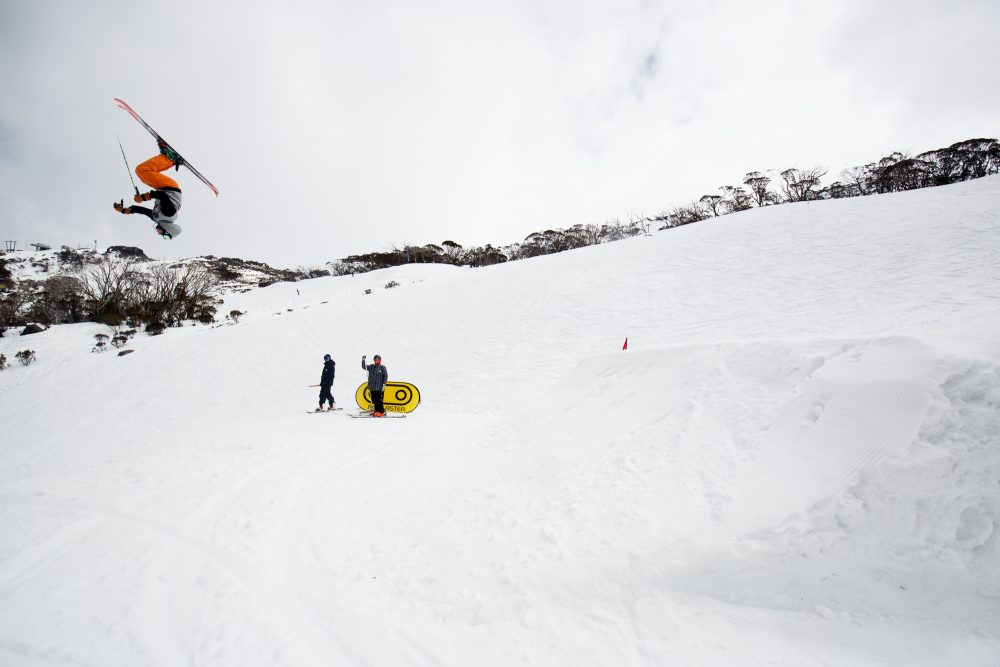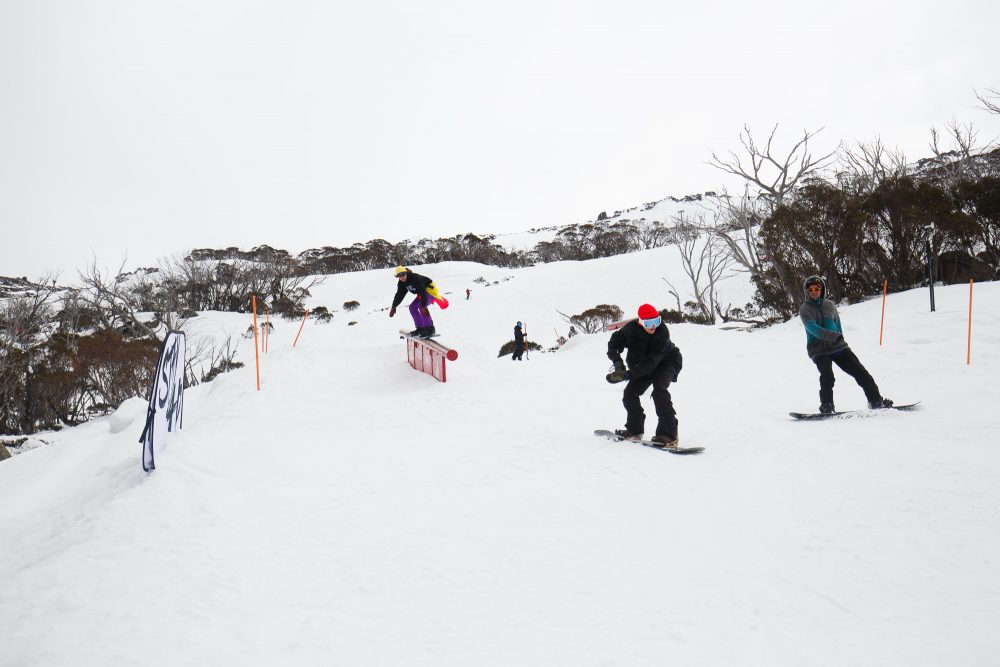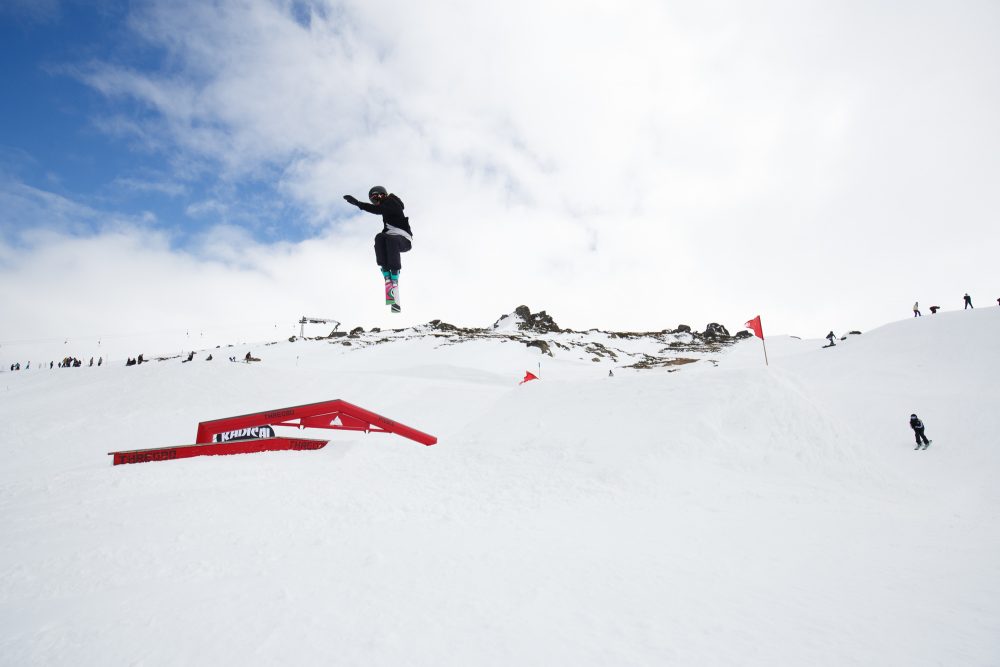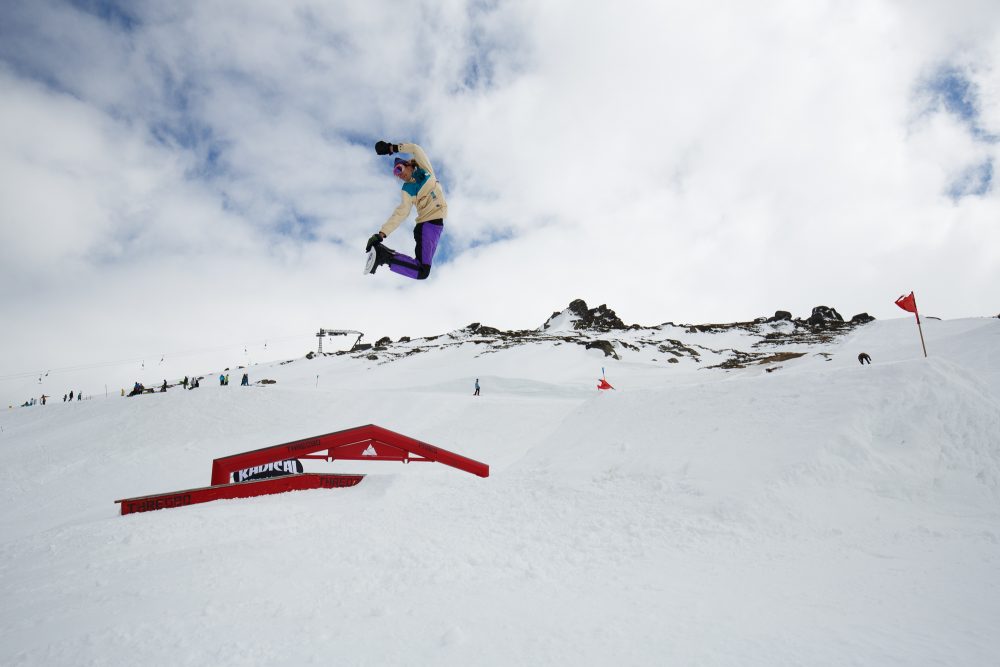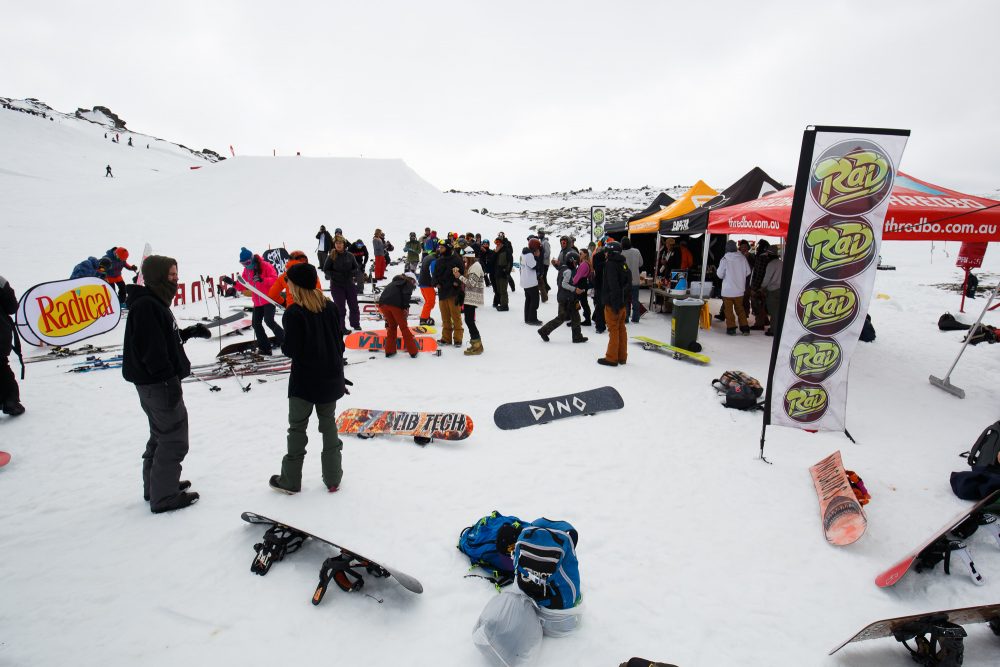 ---
30 Years of Snowboarding and Hand Dug Halfpipe
Transfer Magazine and Thredbo Resort celebrated 30 Years of Snowboarding in Australia with an action and nostalgia packed weekend. The exhibition on the Friday night started the trip down memory lane with an amazing collection of classic boards, images and memorabilia.. big thanks to Mike Smith for supplying so much of it. Thanks also to Adrian Gibbs, Geoff Sawyer and Tim Vlandis for sharing their stories. Festivities continued on the Saturday with a Hand Dug Halfpipe and Sausagefest, the end of season Park Party. To read more click here.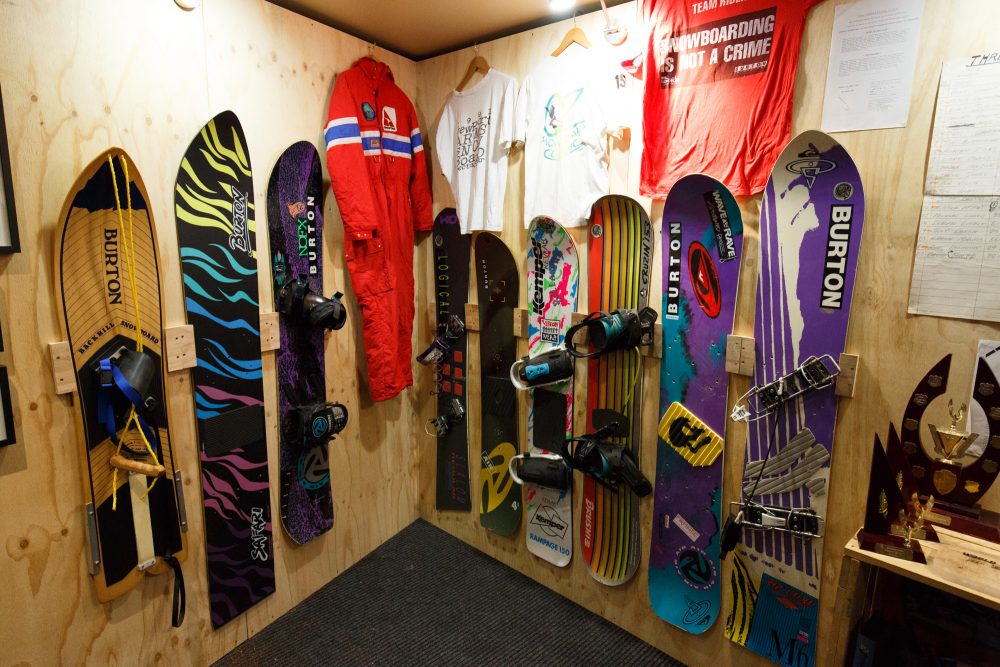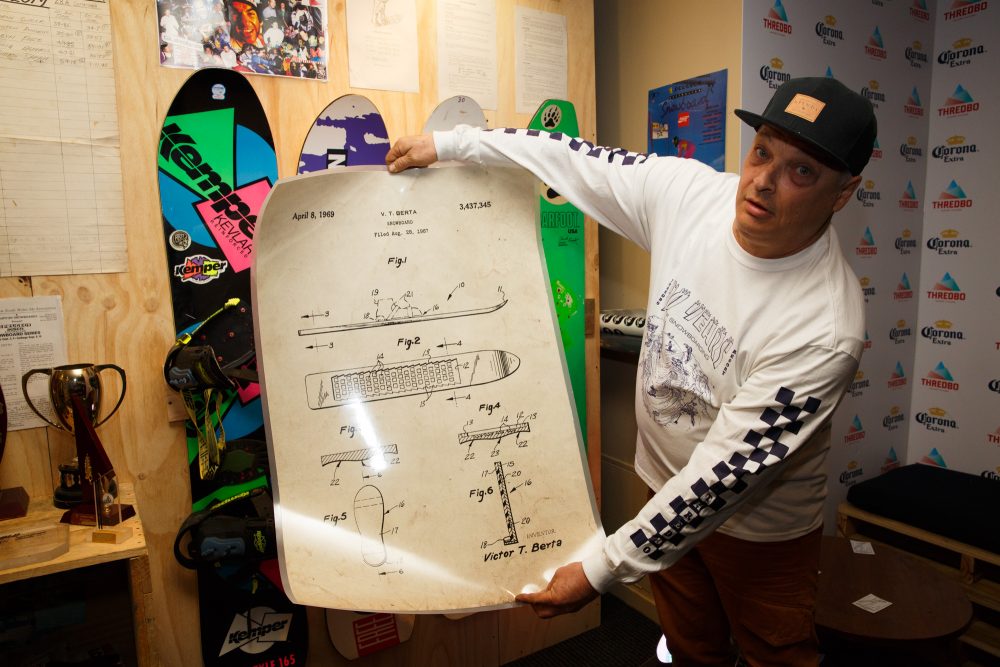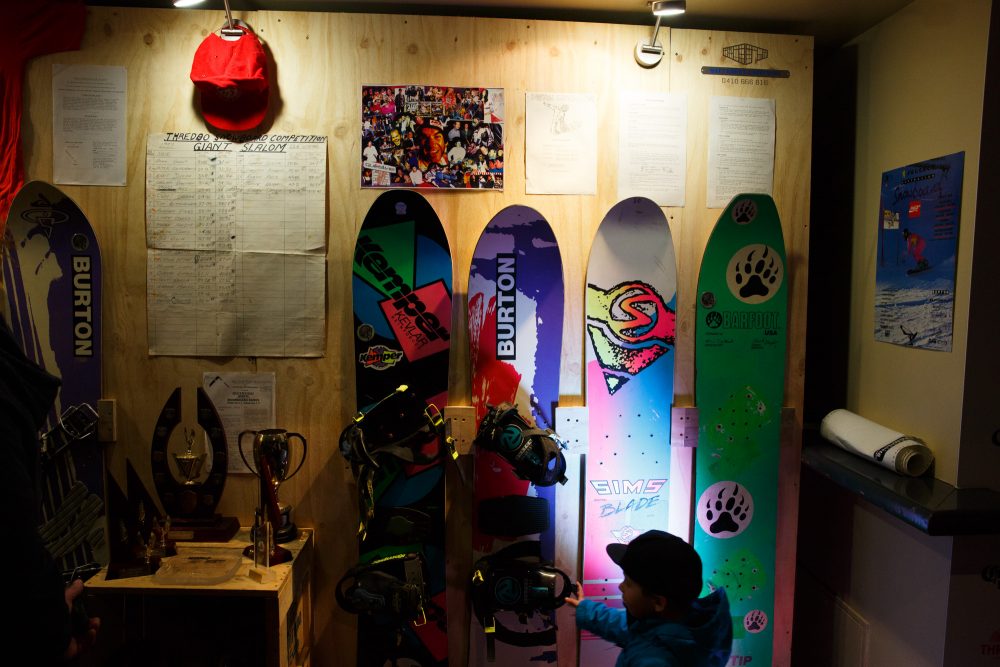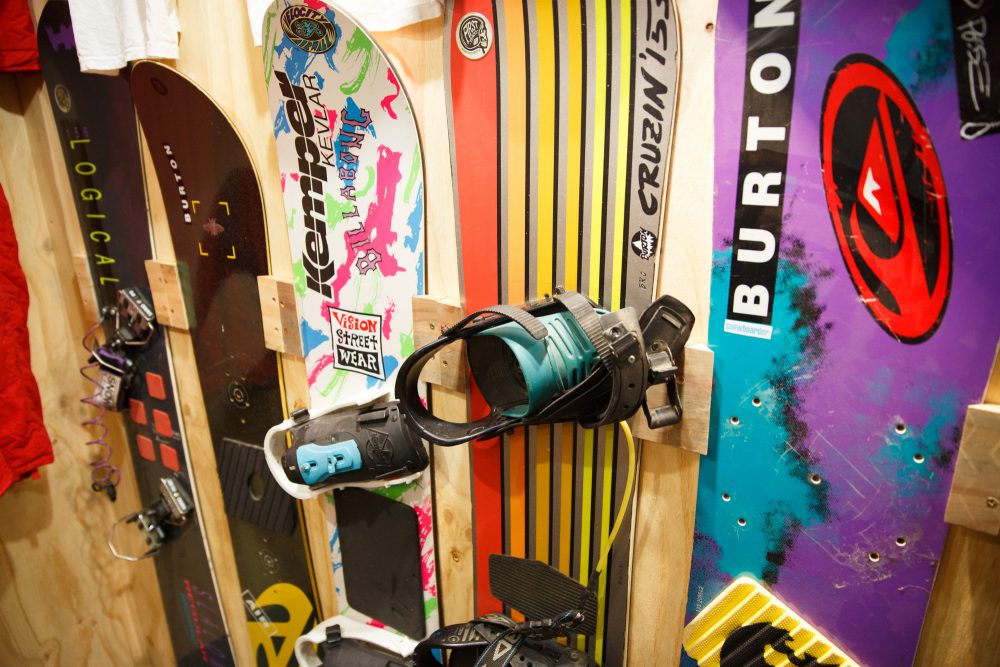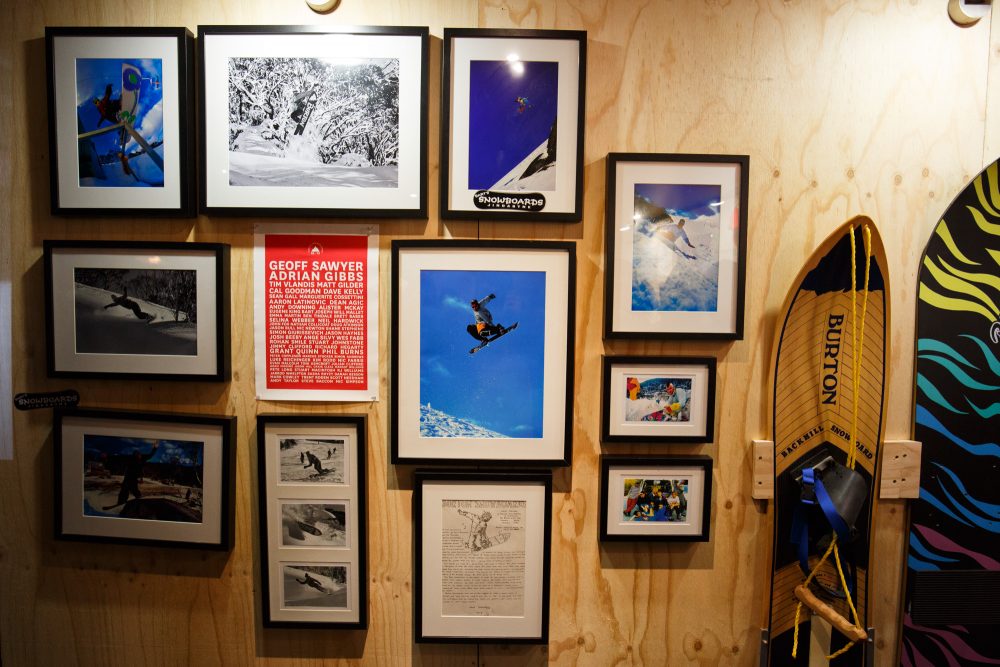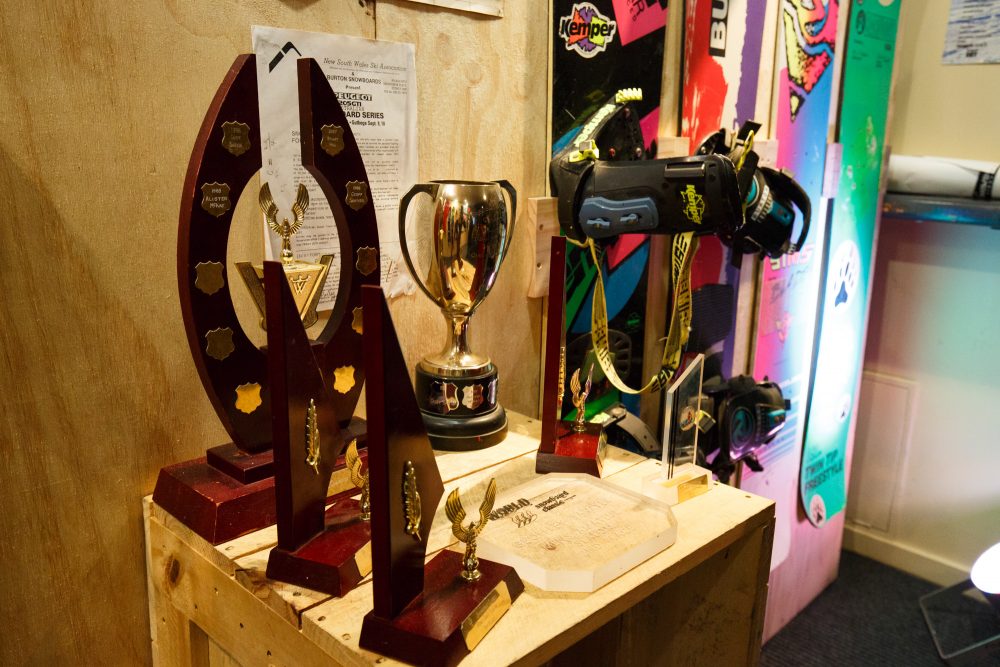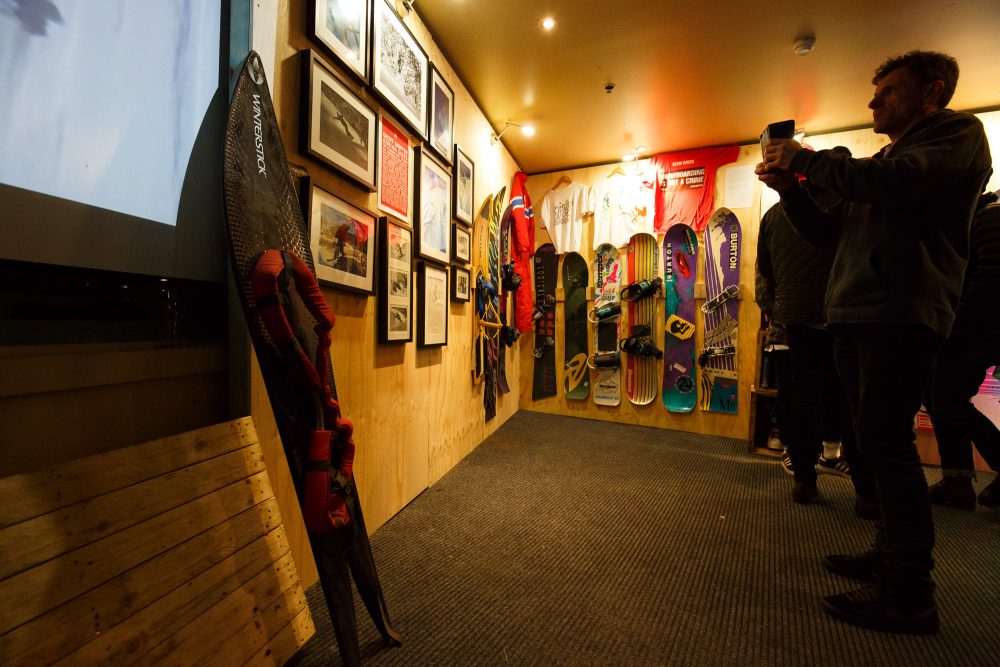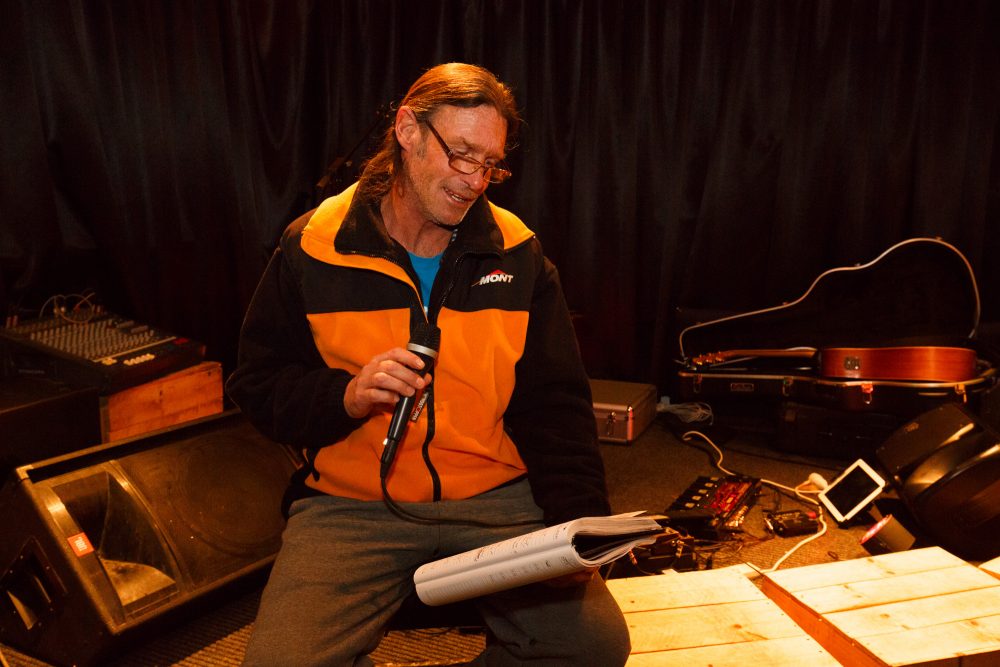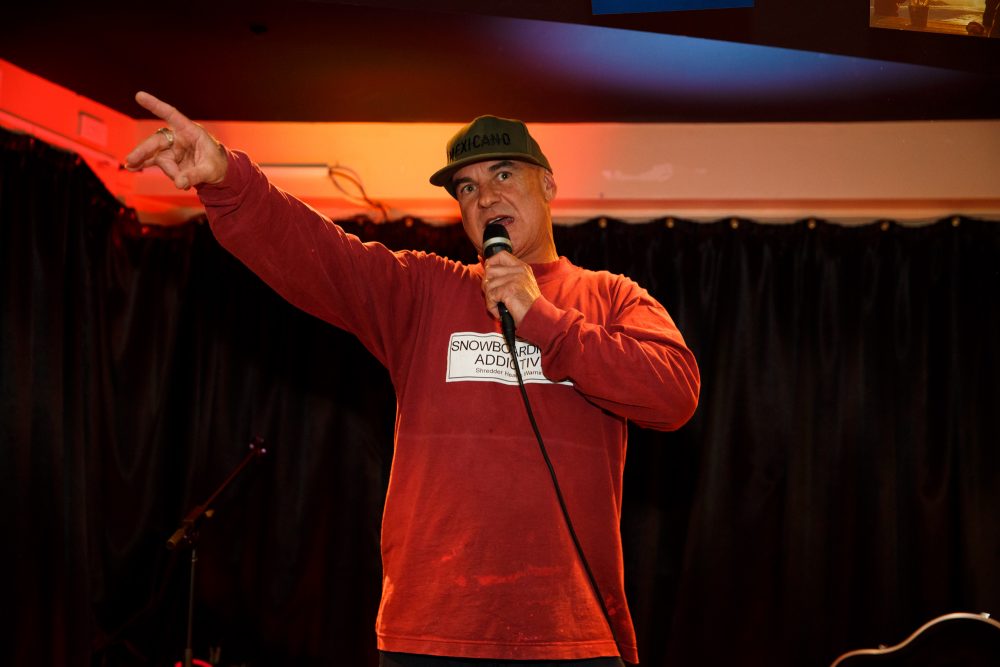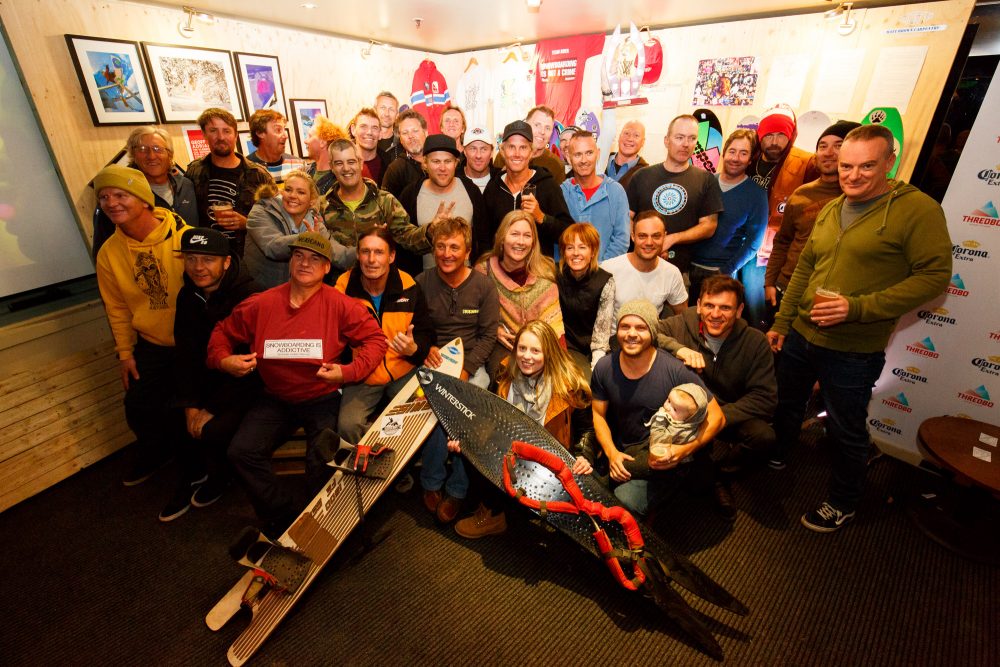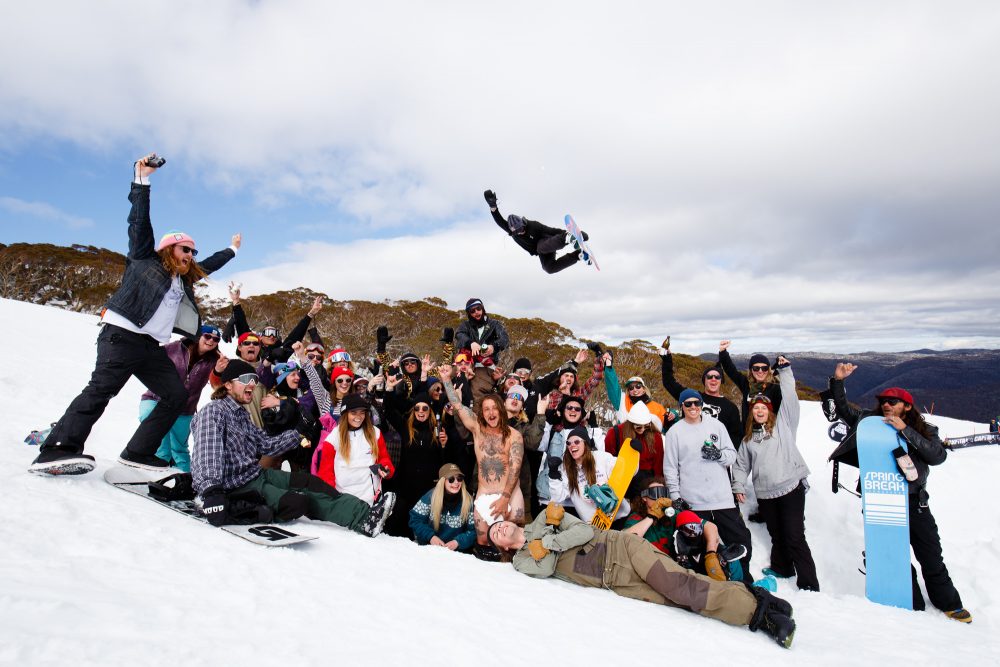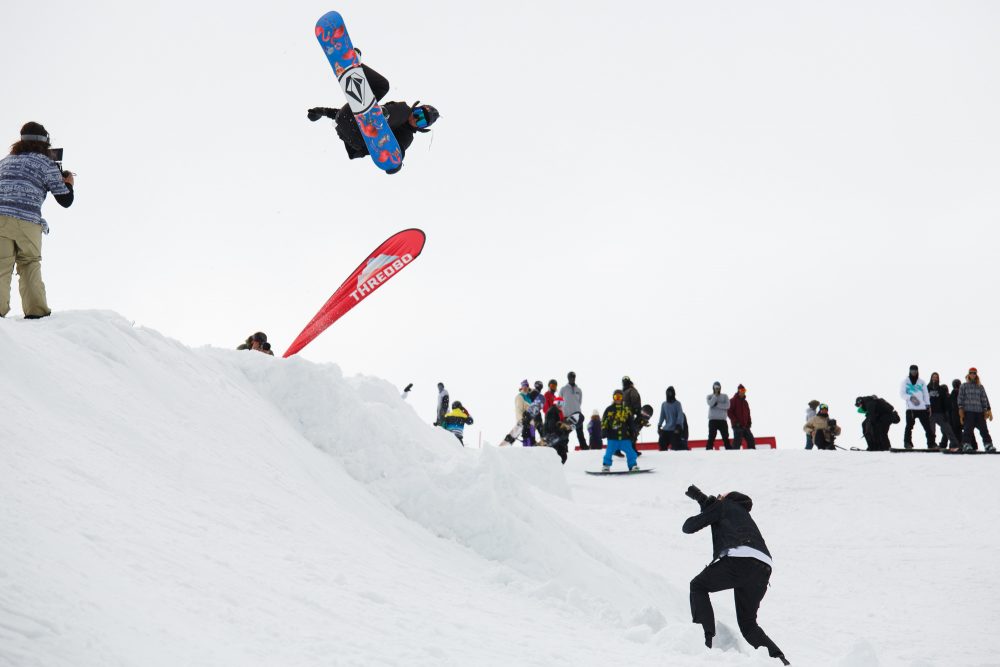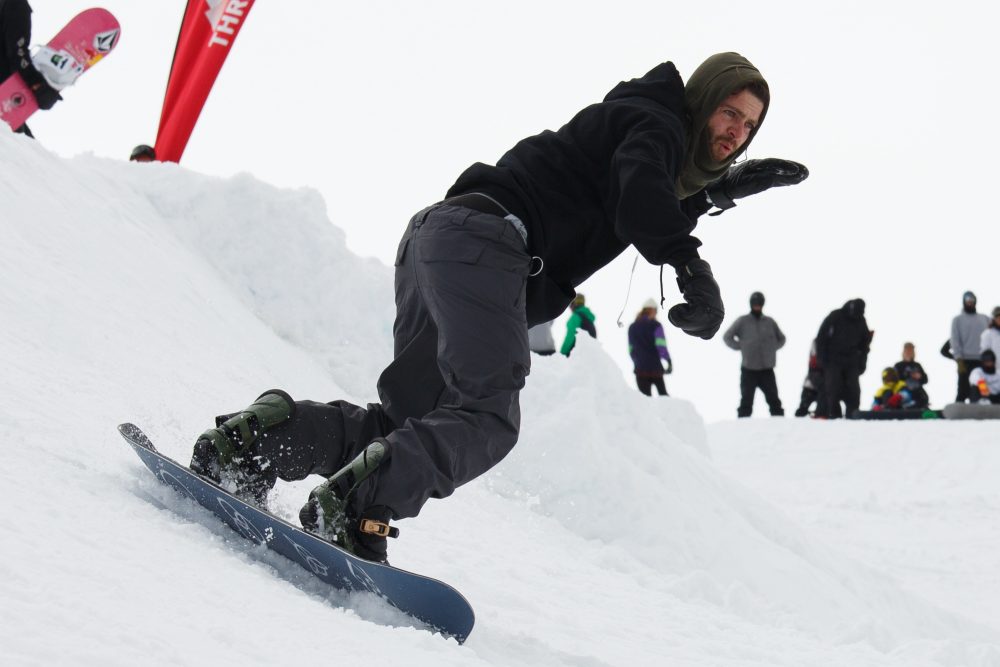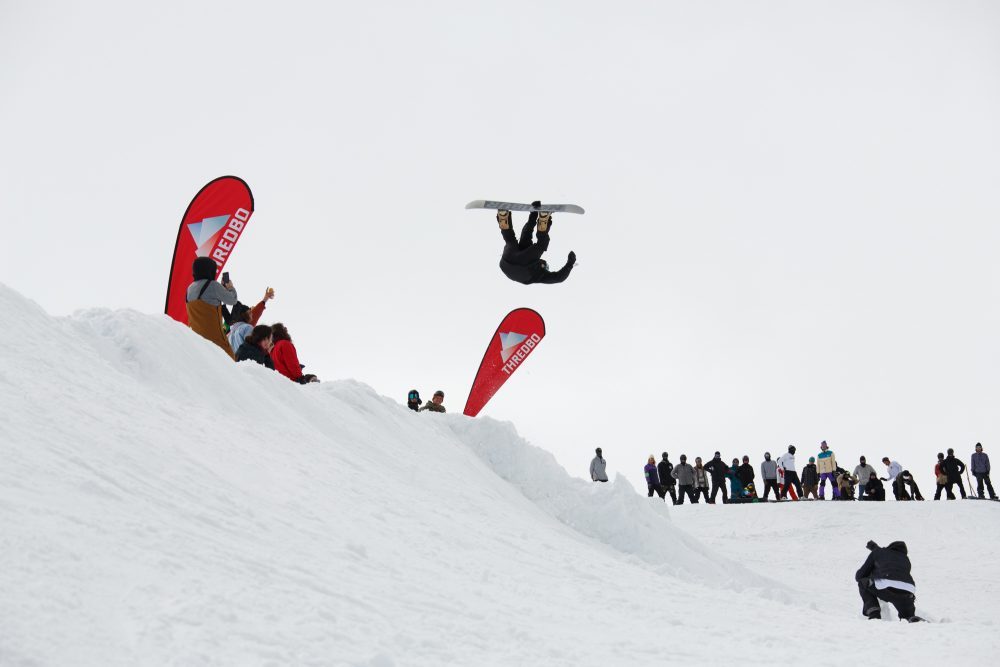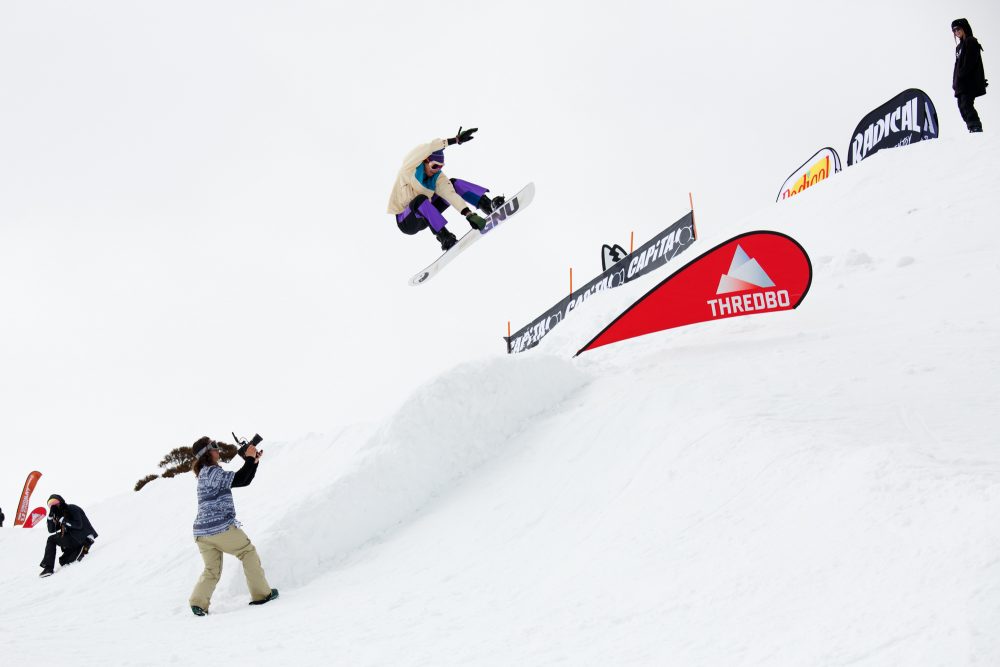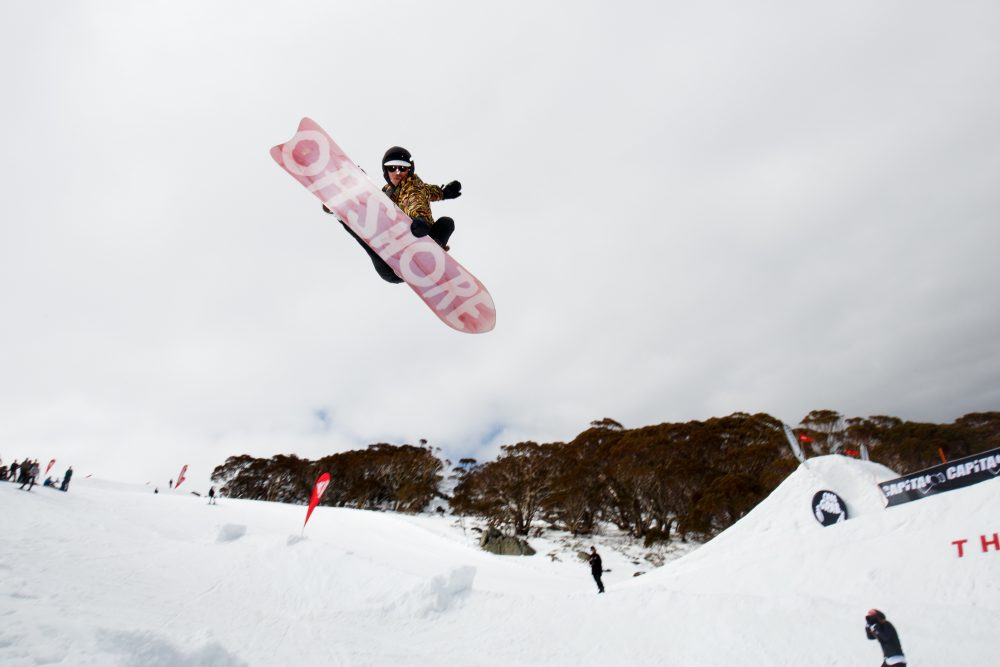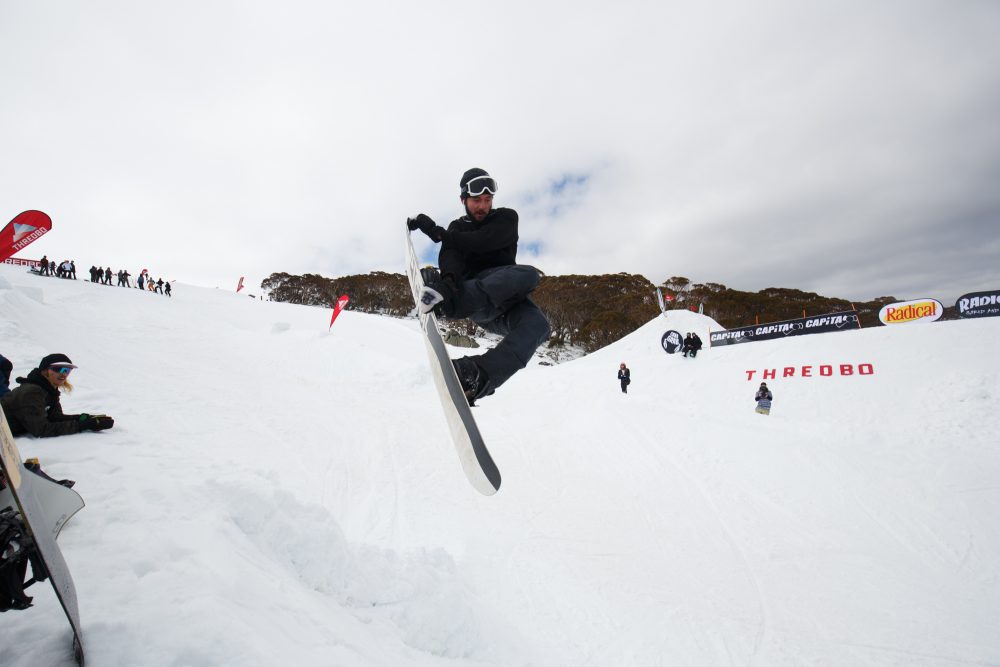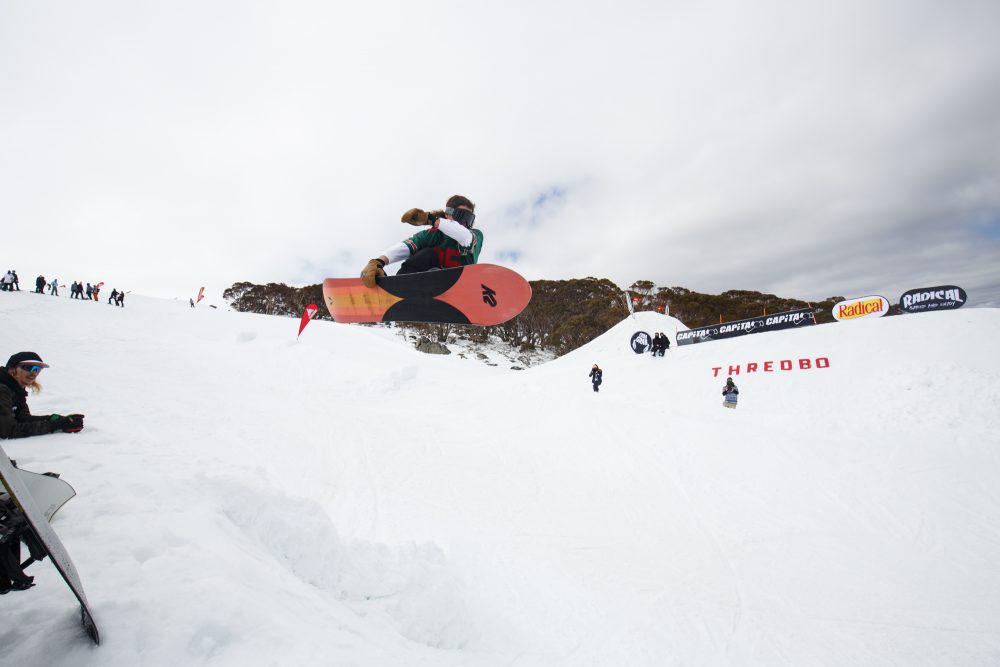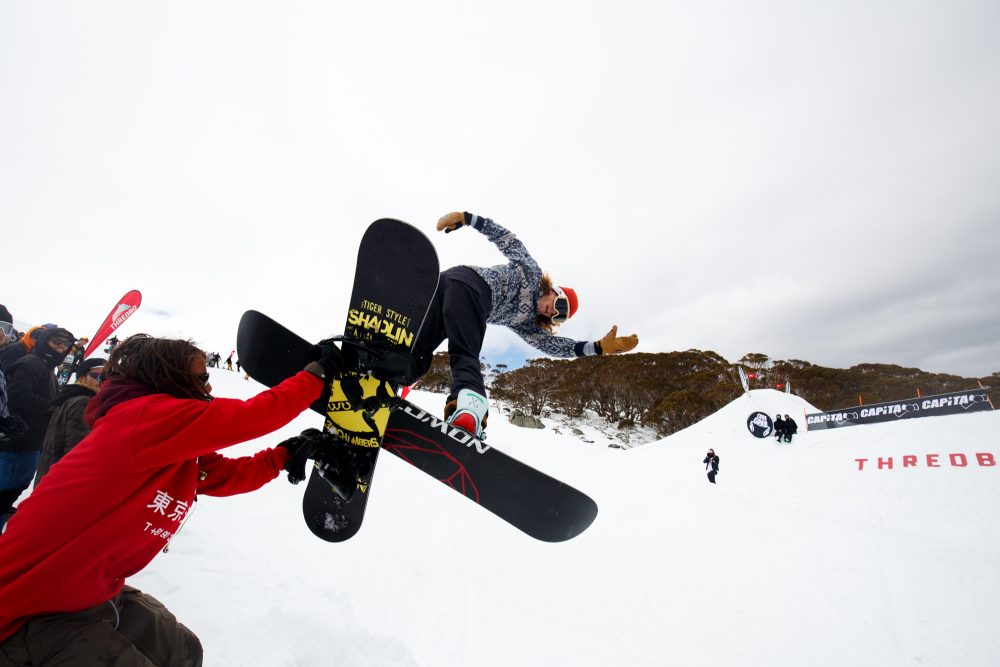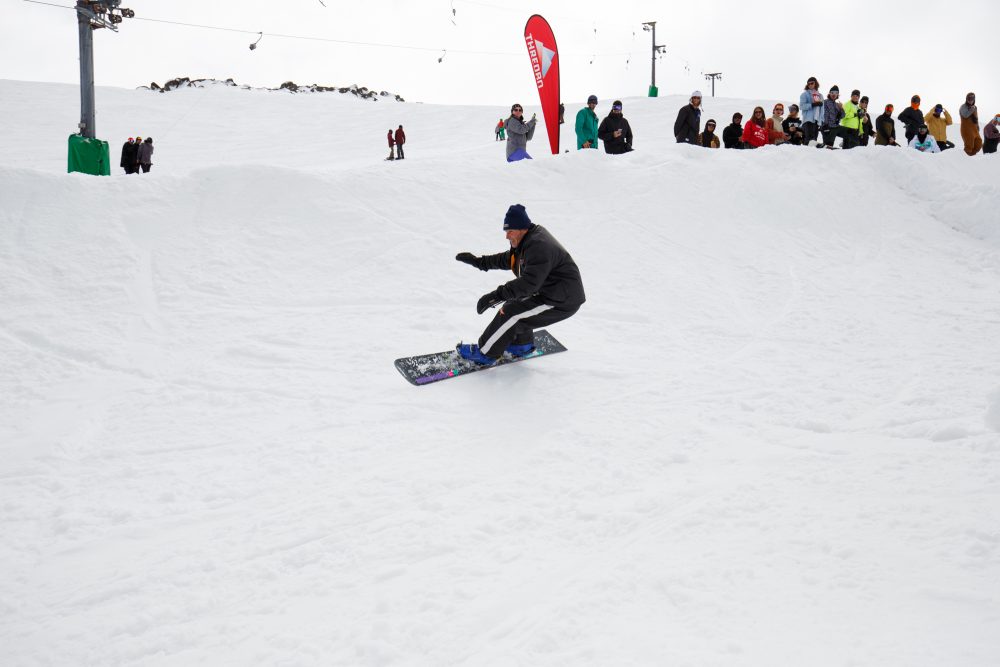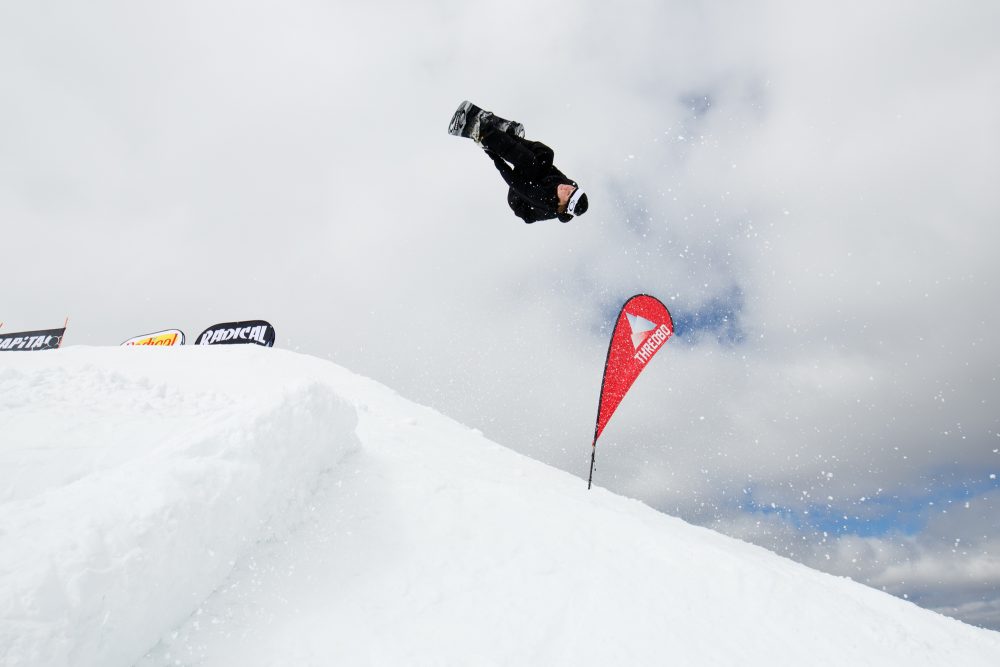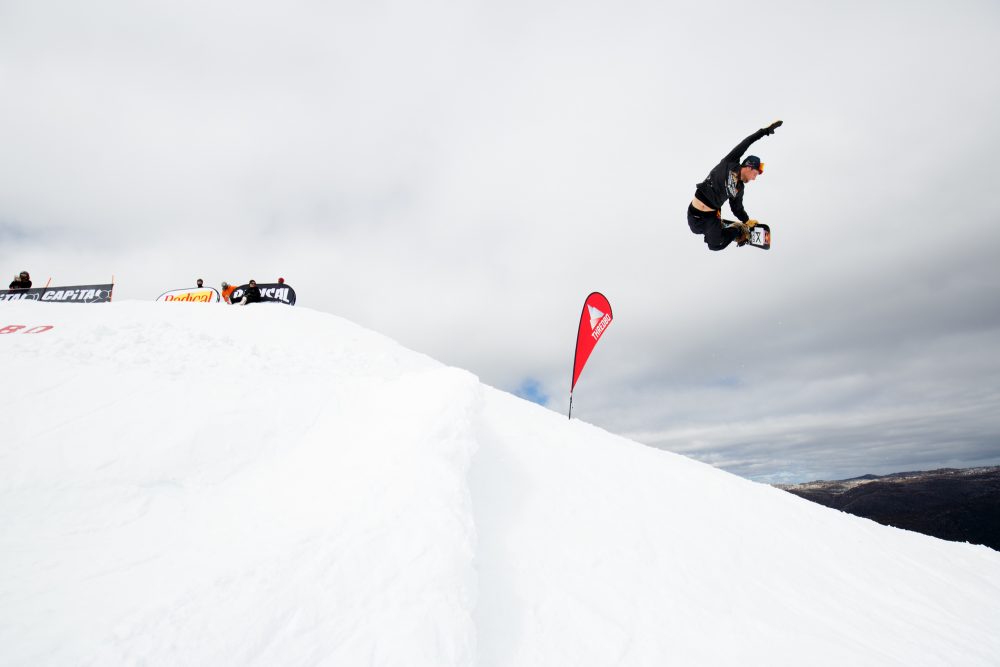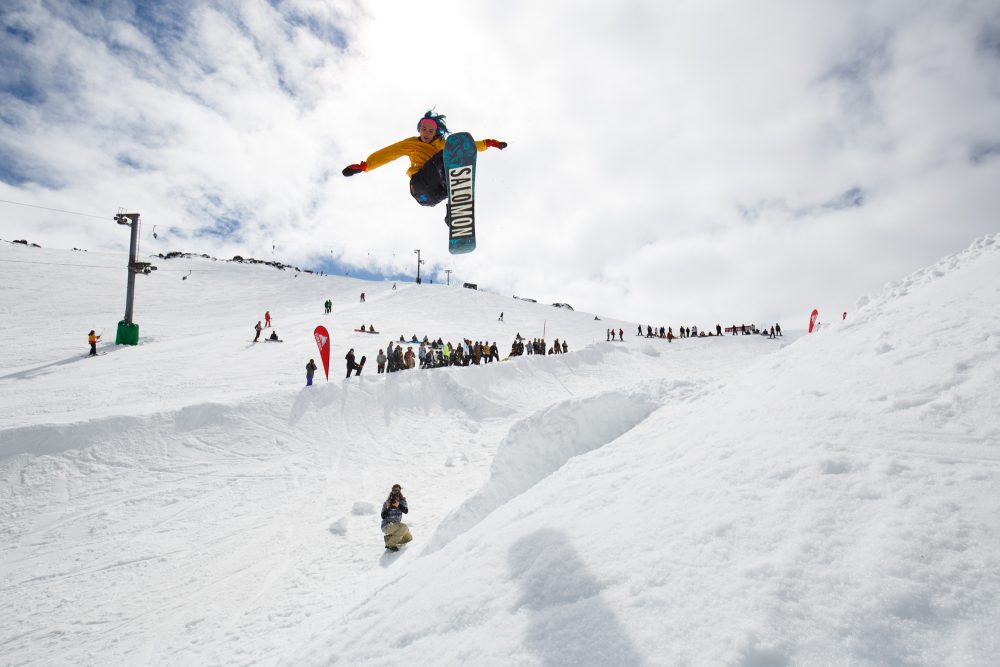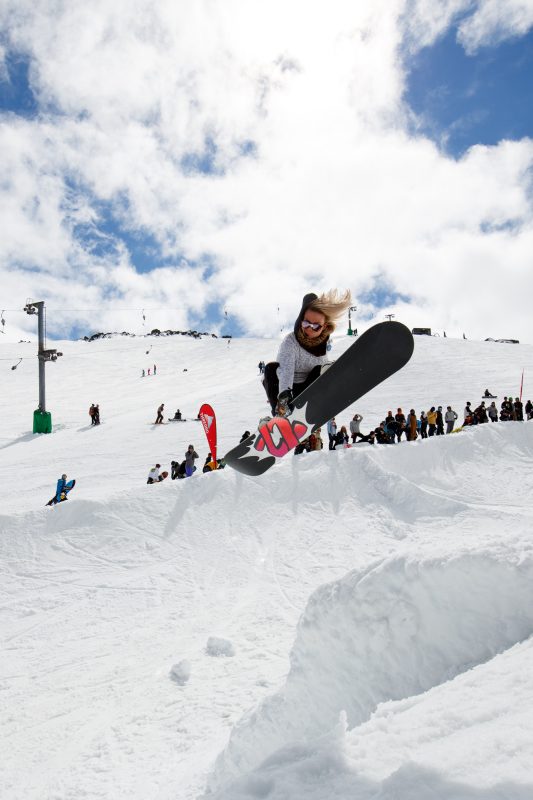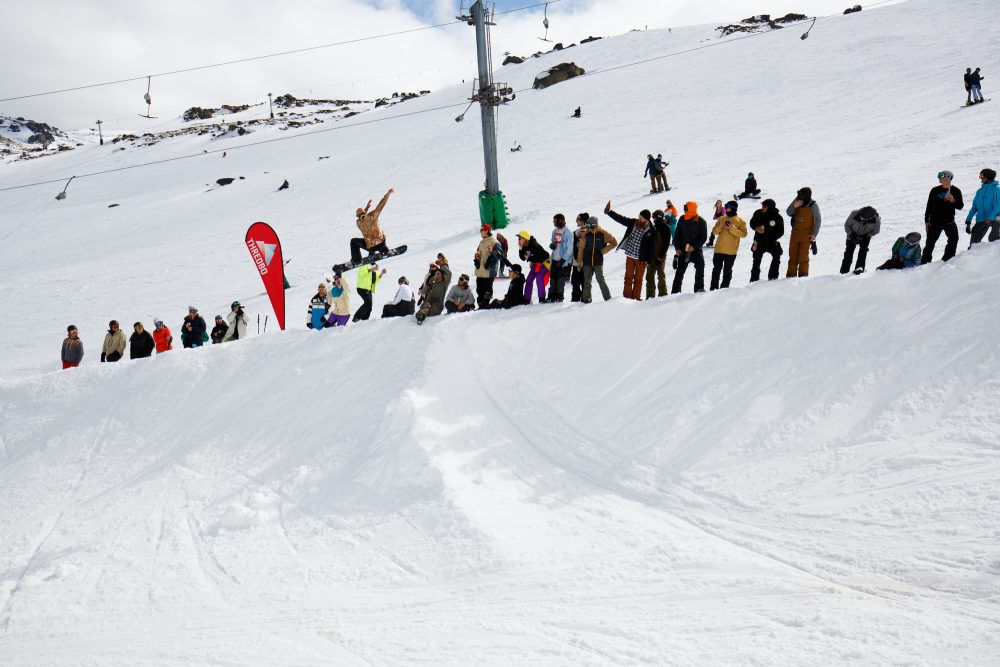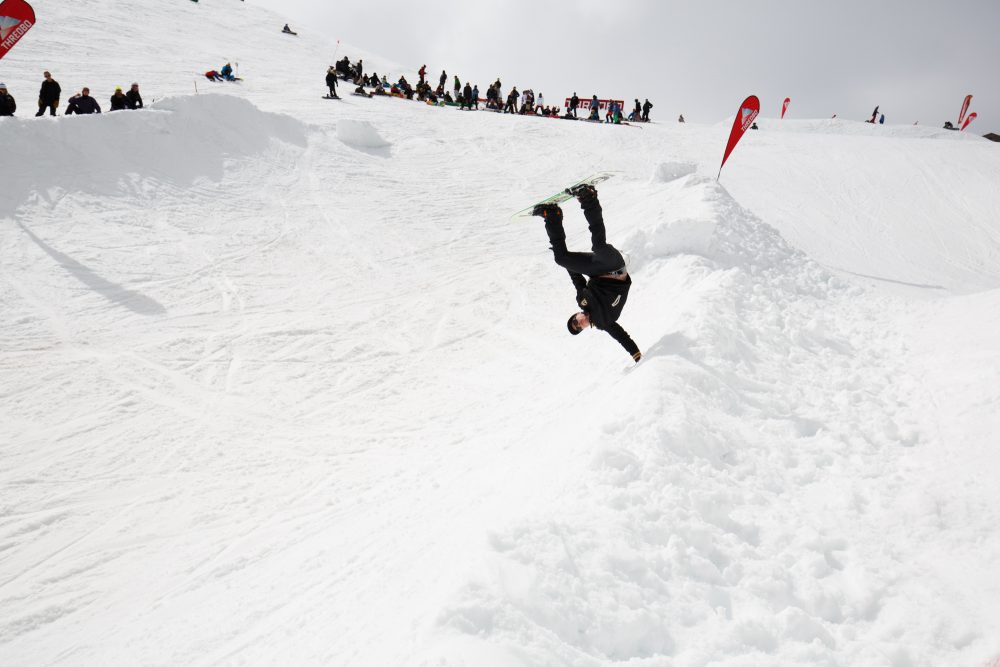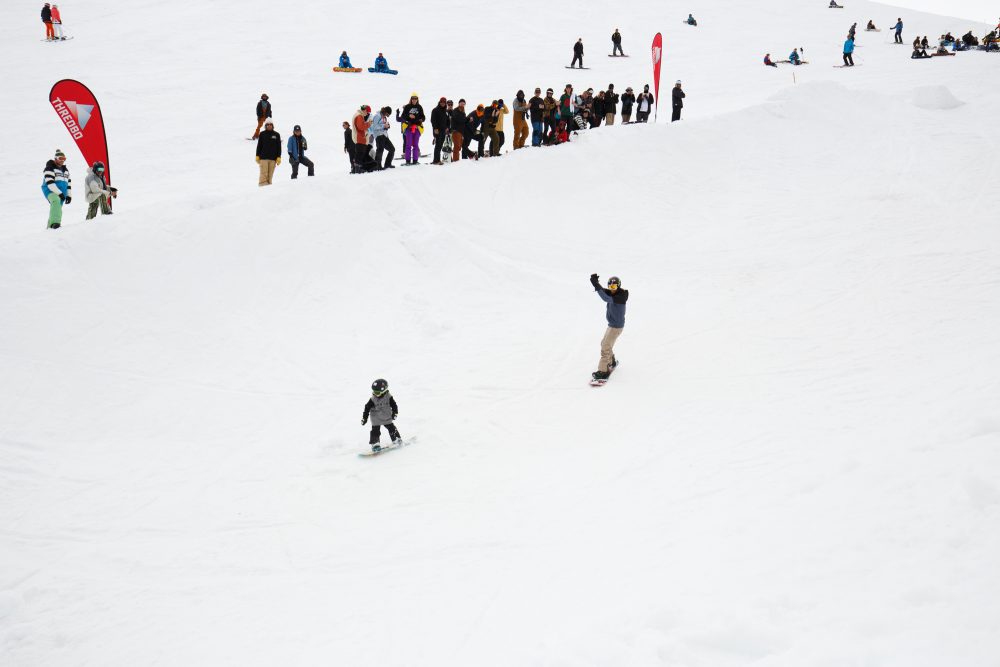 ---
Toyota One Hit Wonder Down Under 2016
An international field of the world's best athletes congregated at Thredbo for the 8th Annual Toyota One Hit Wonder Big Air. After some challenging weather the clouds parted, the sun shone and the big air big show began. To read more click here.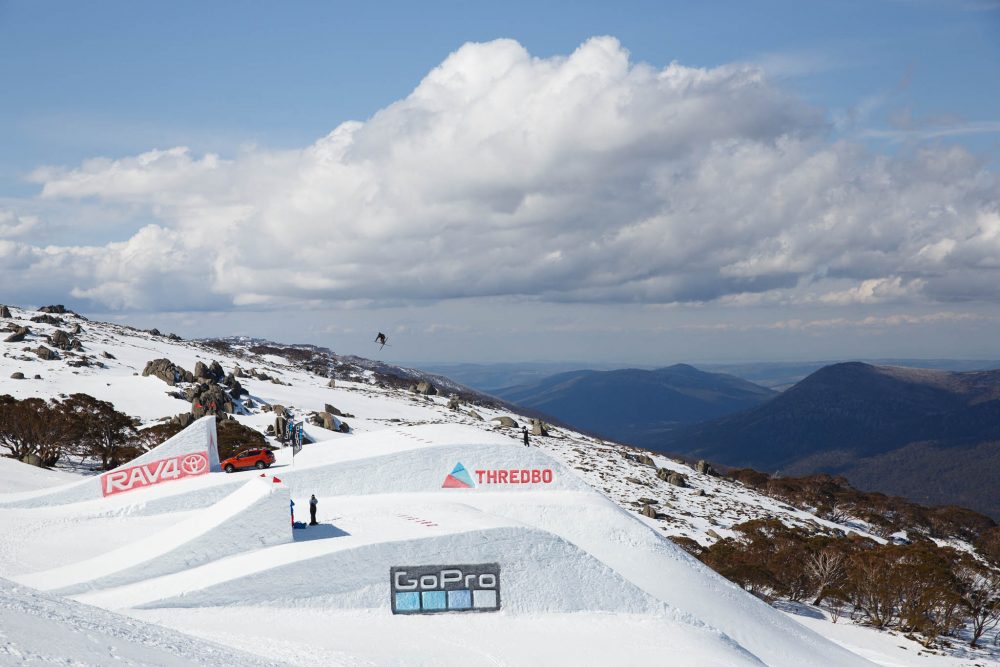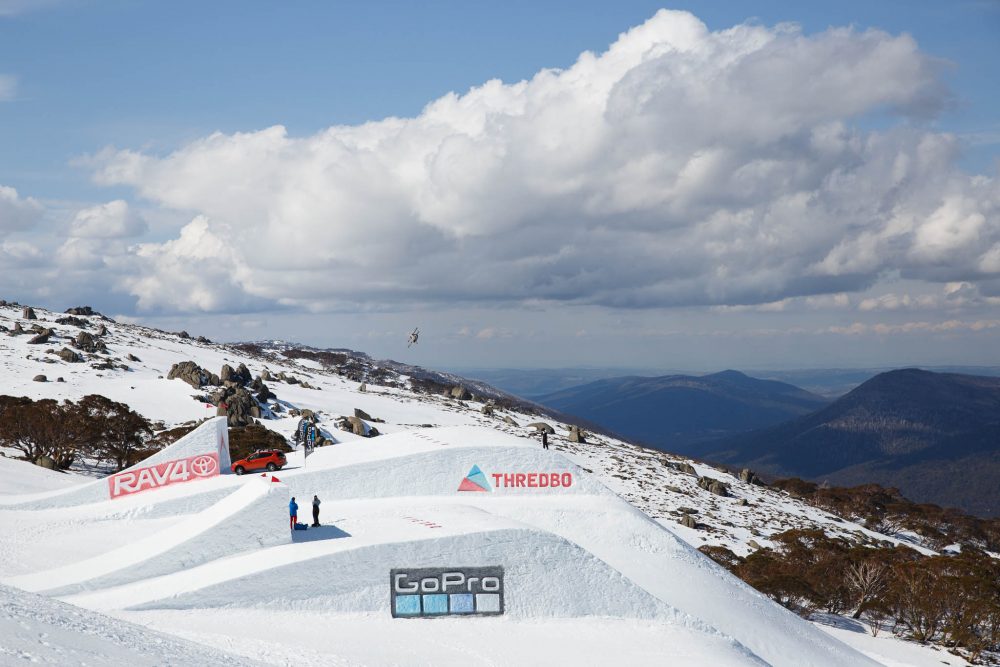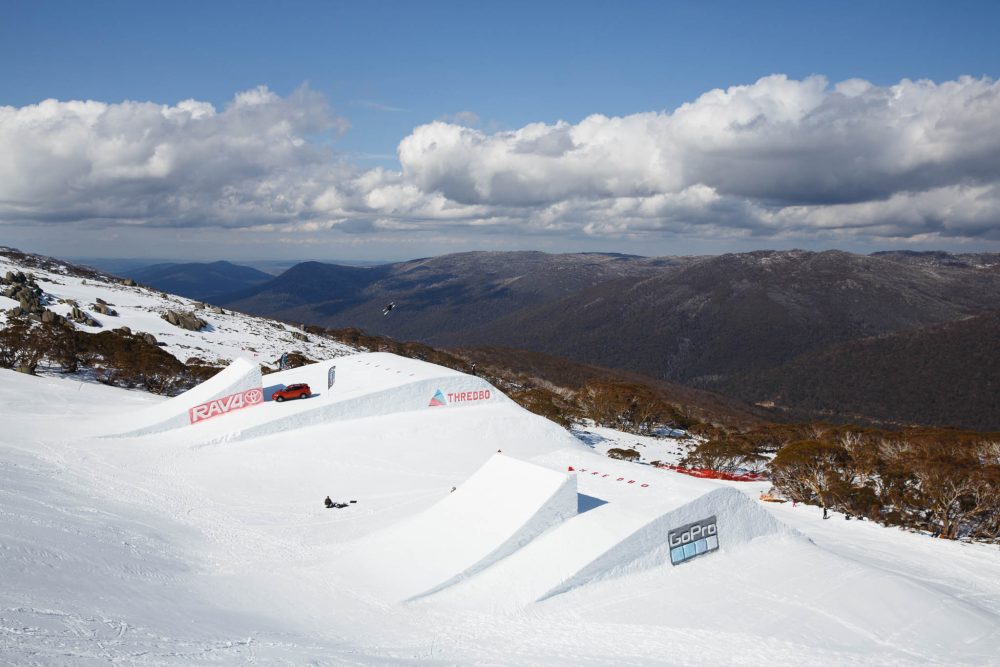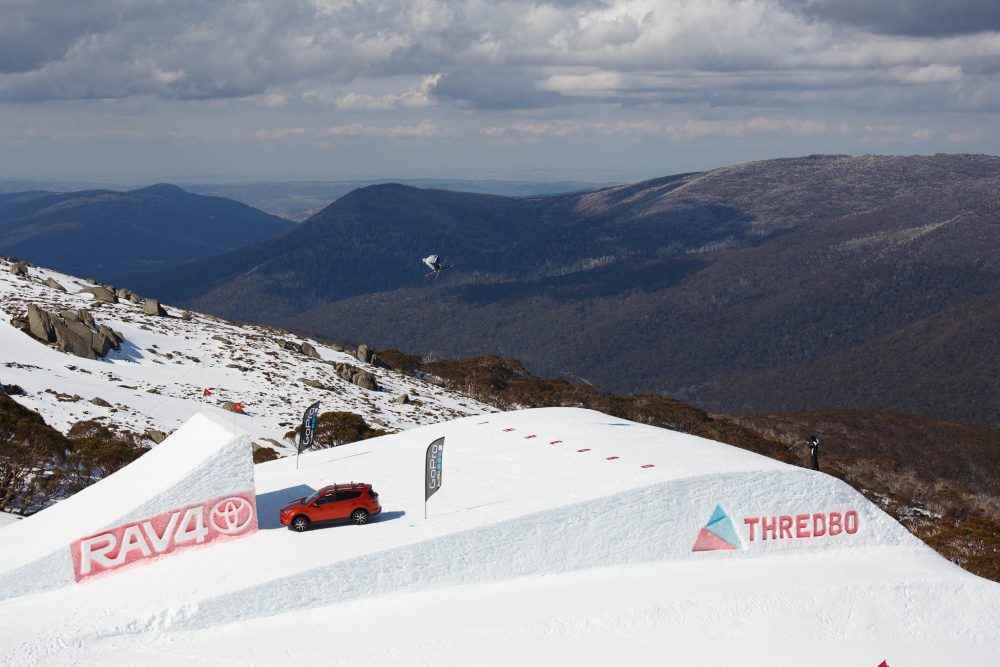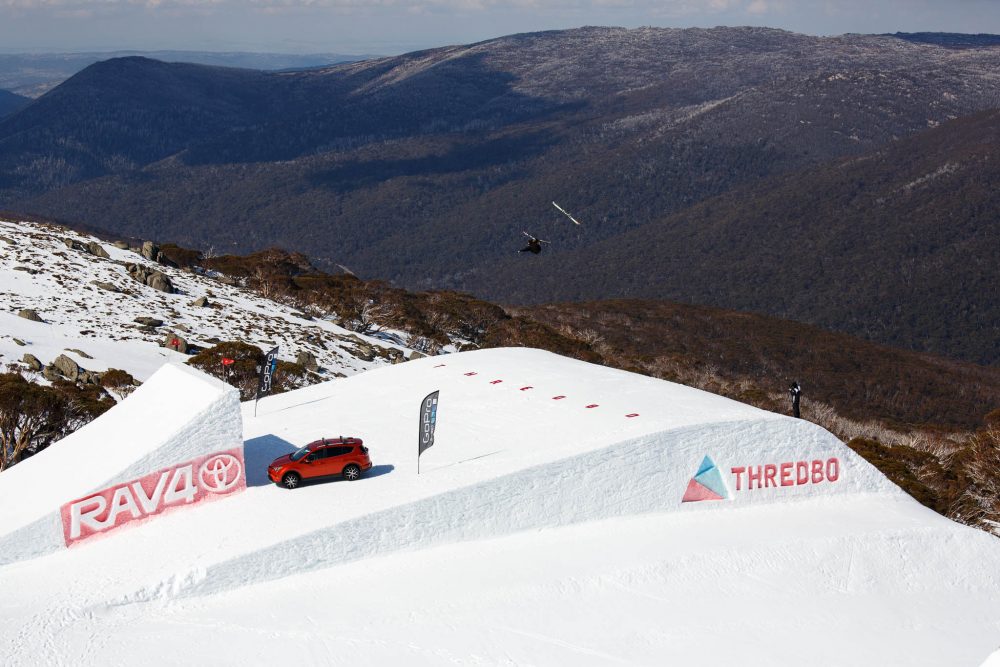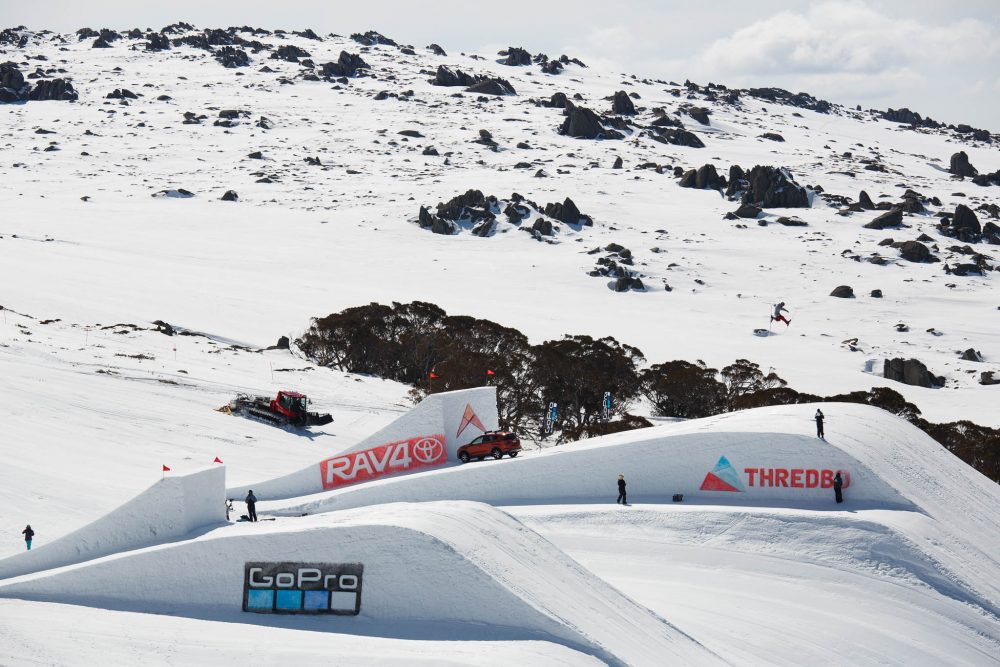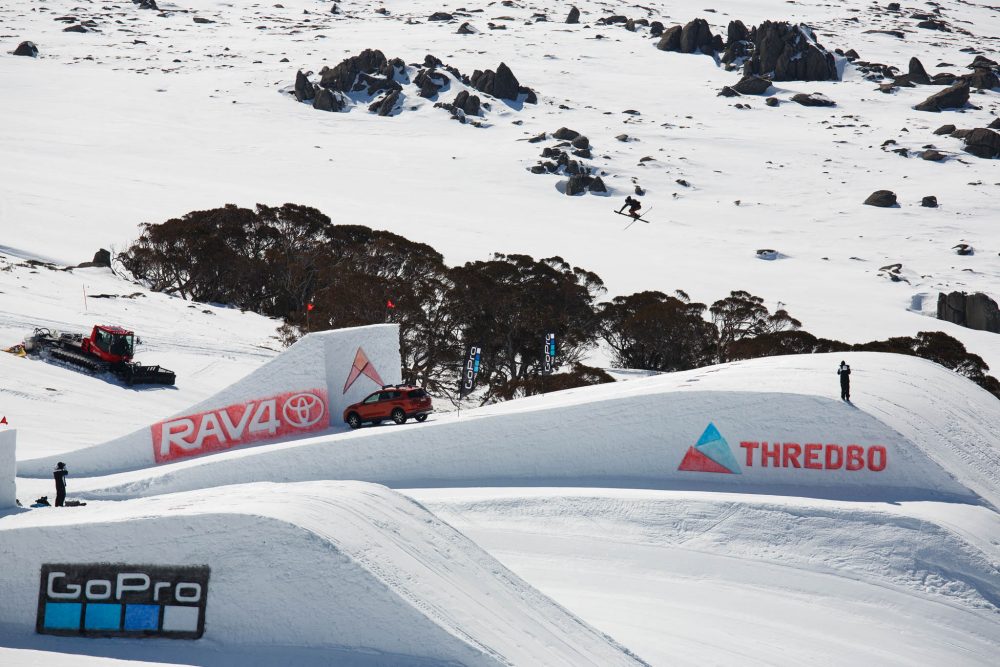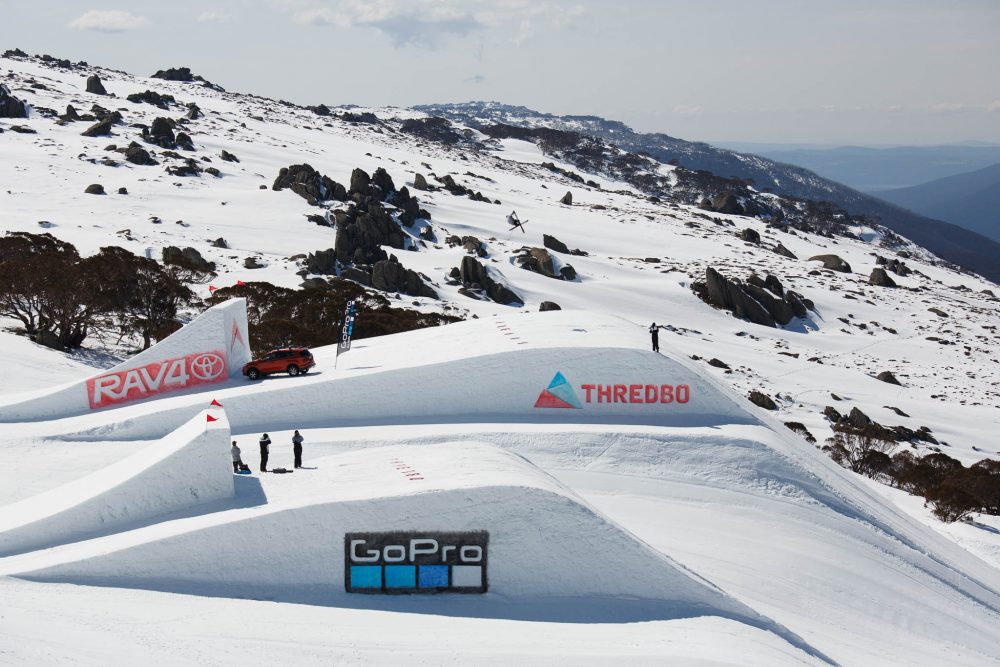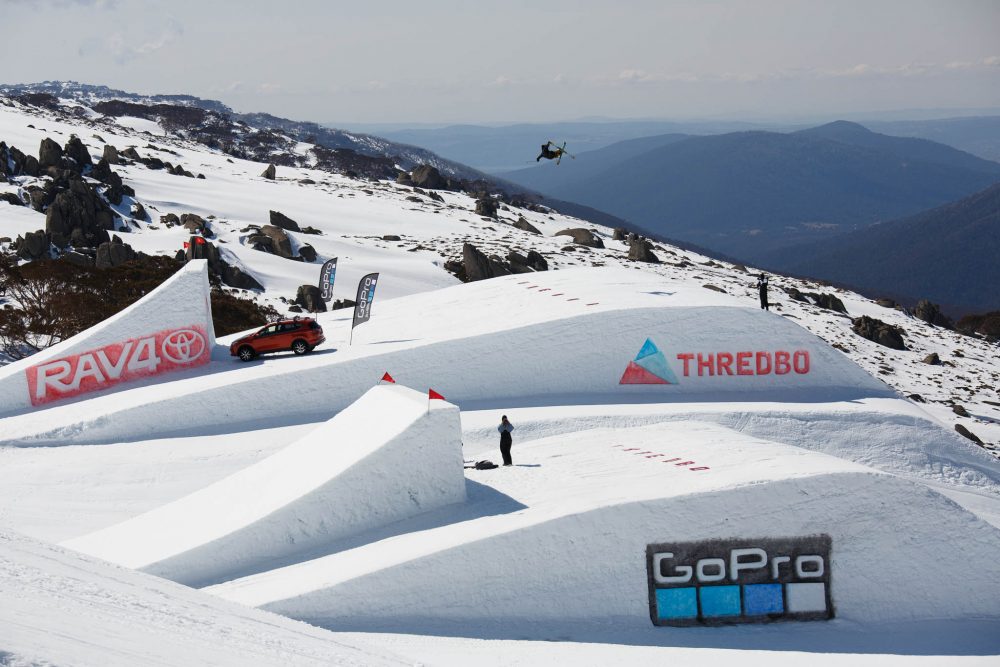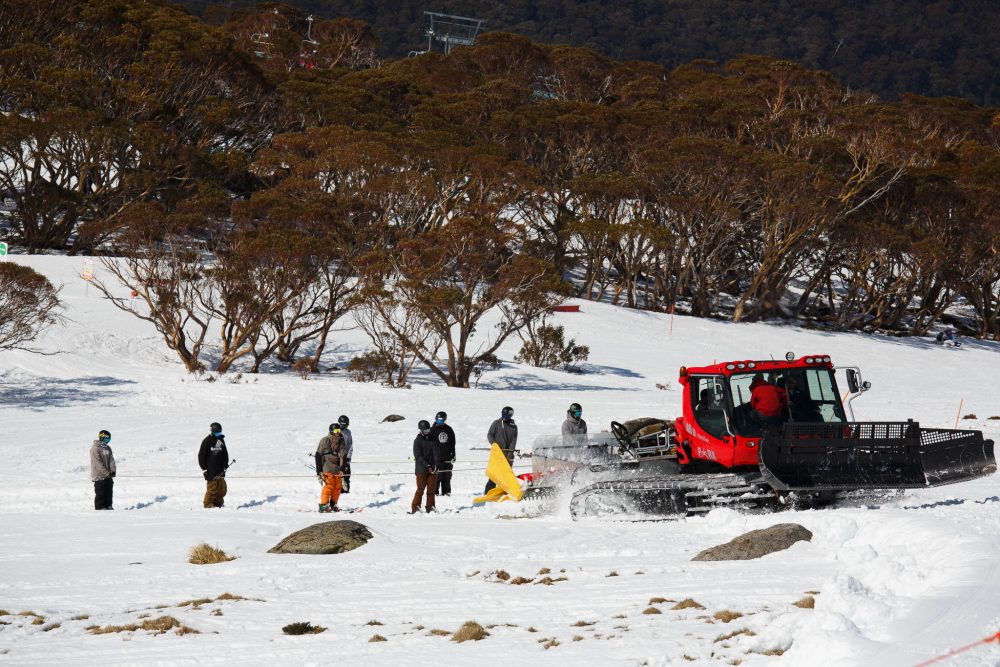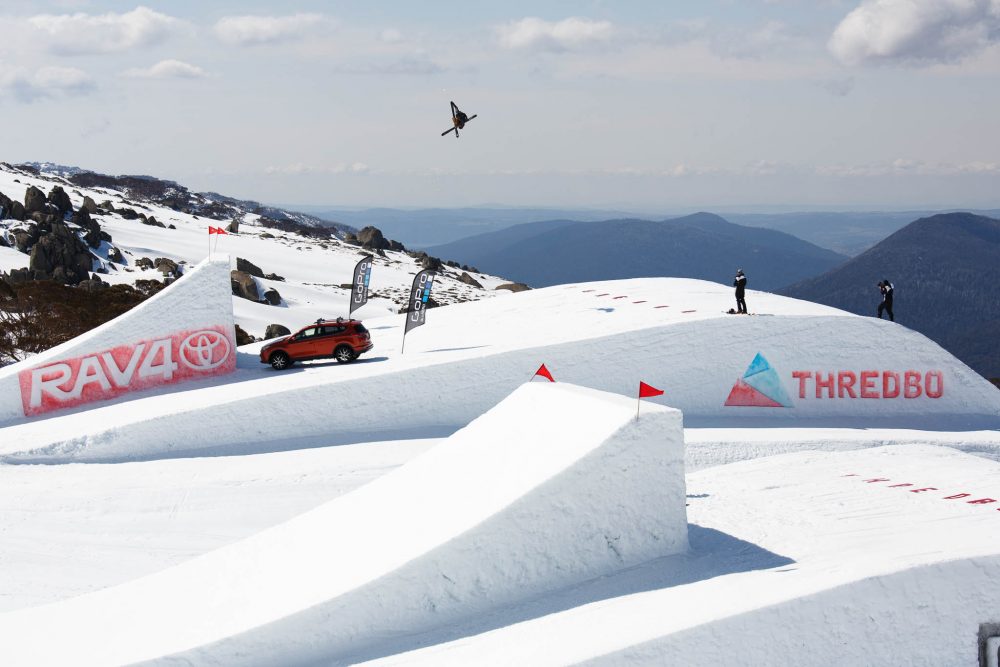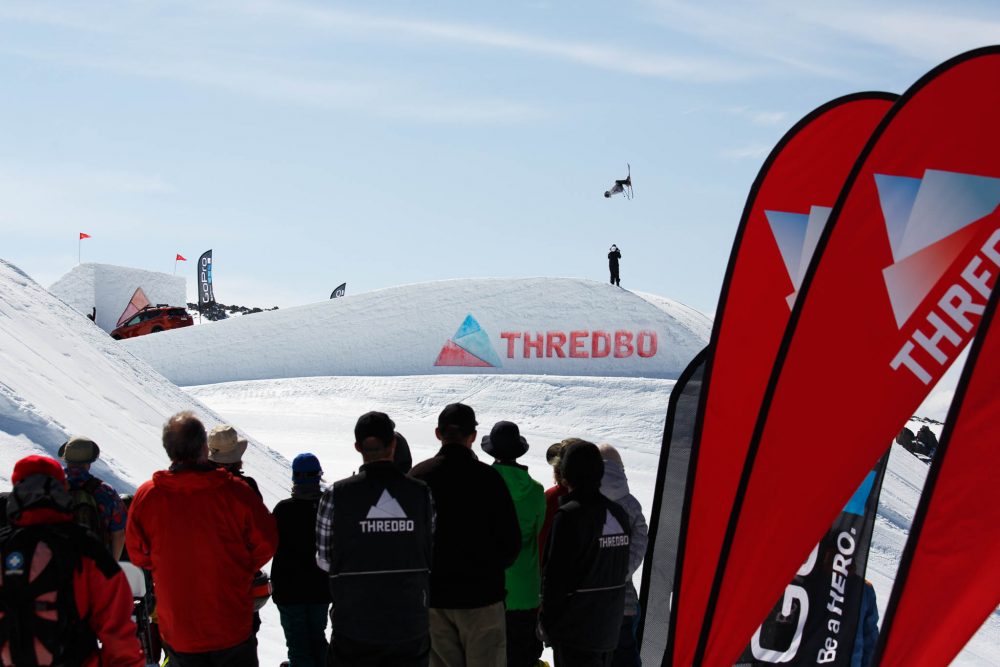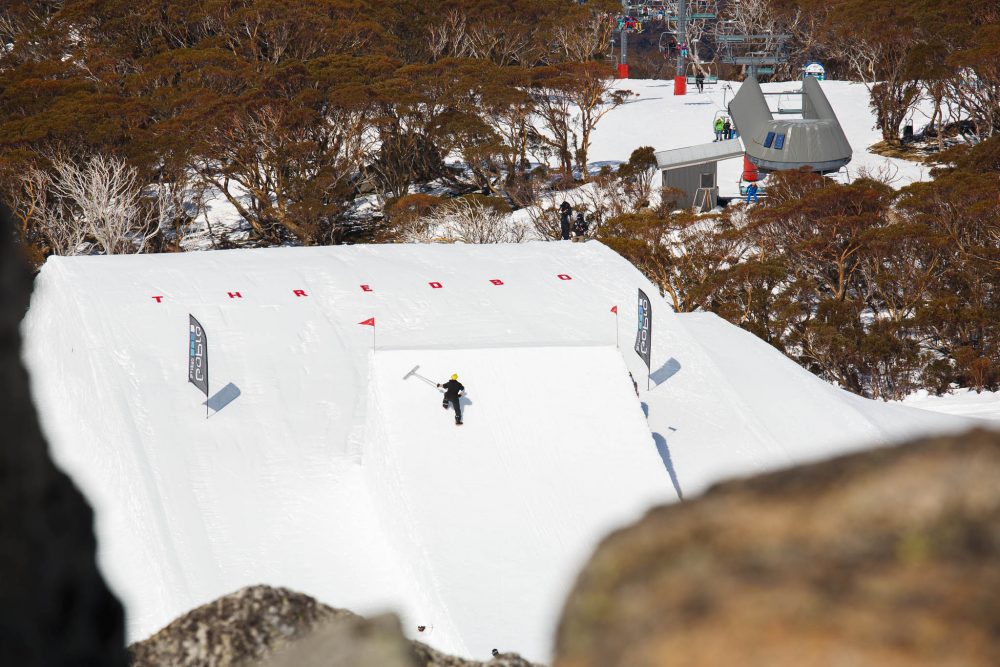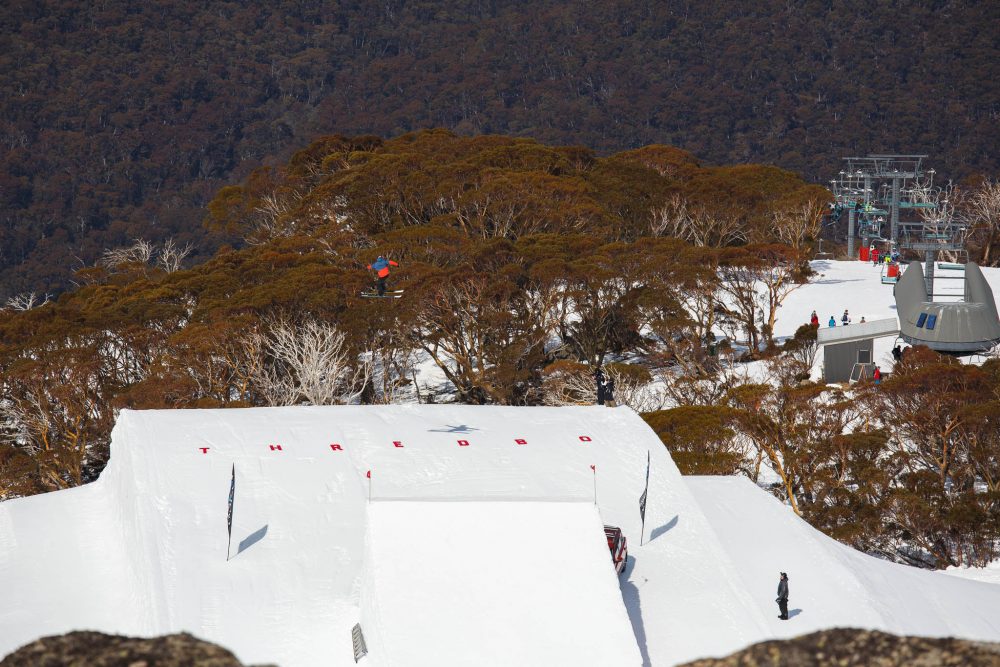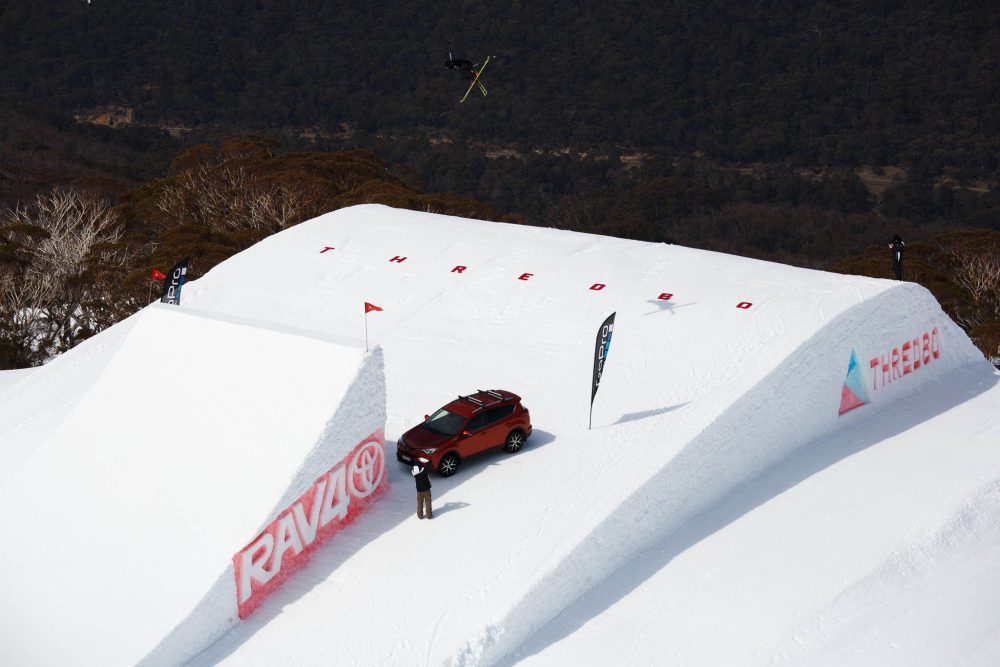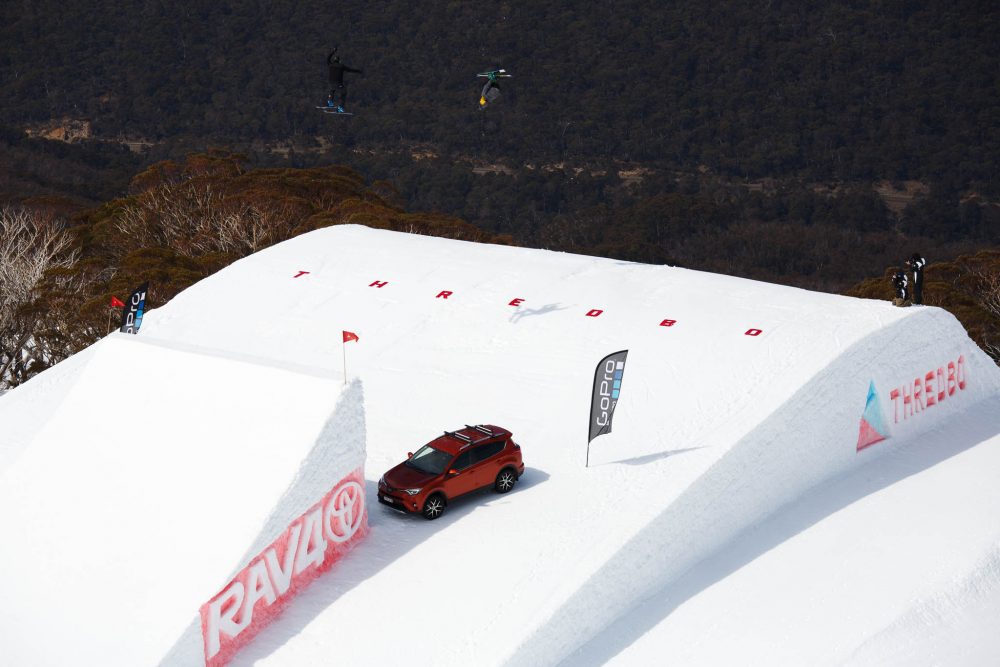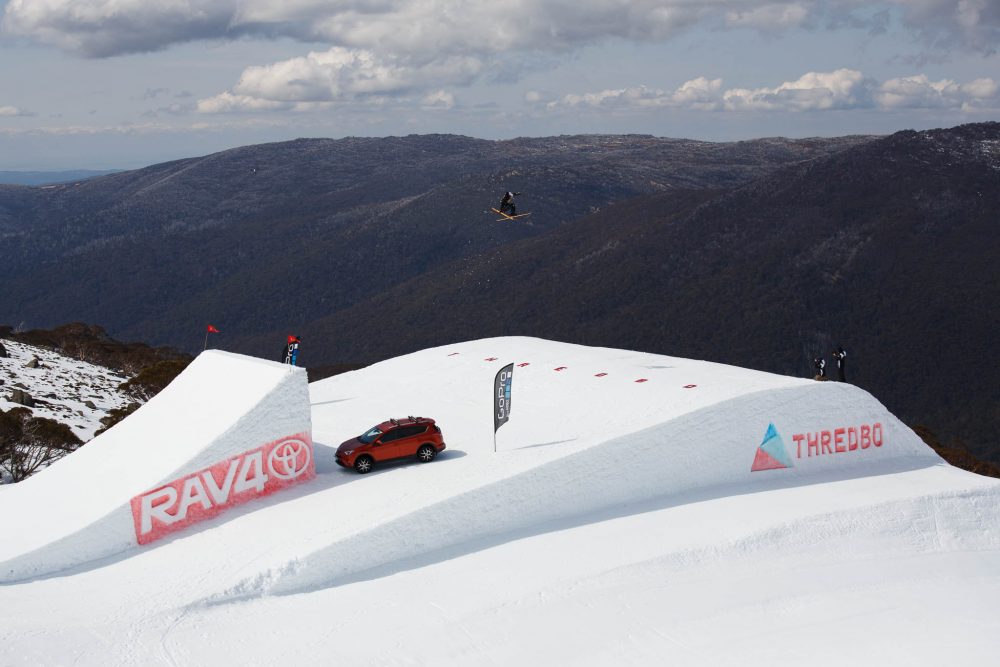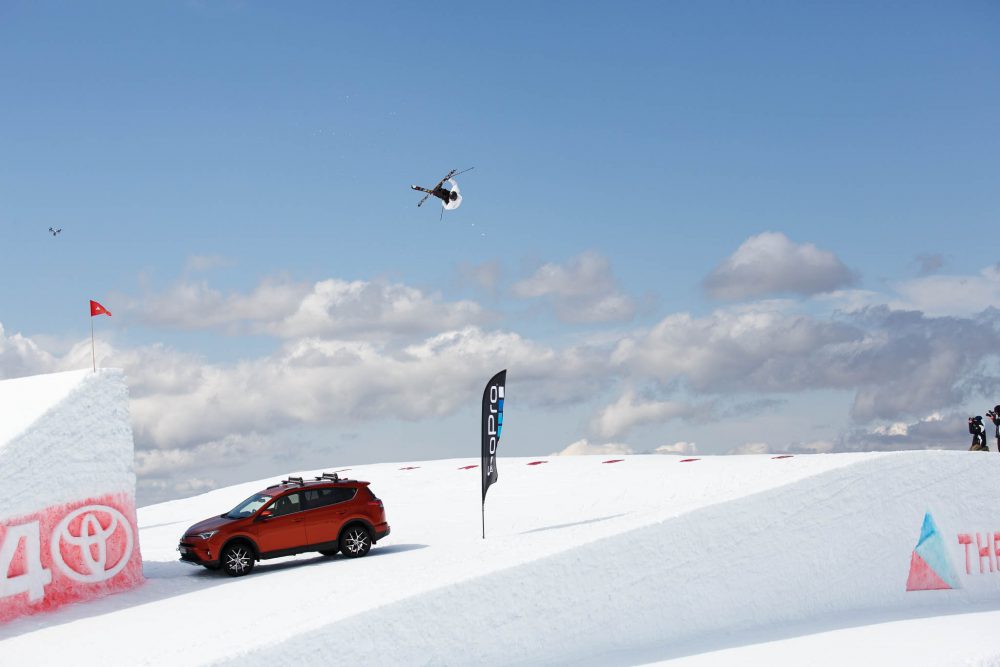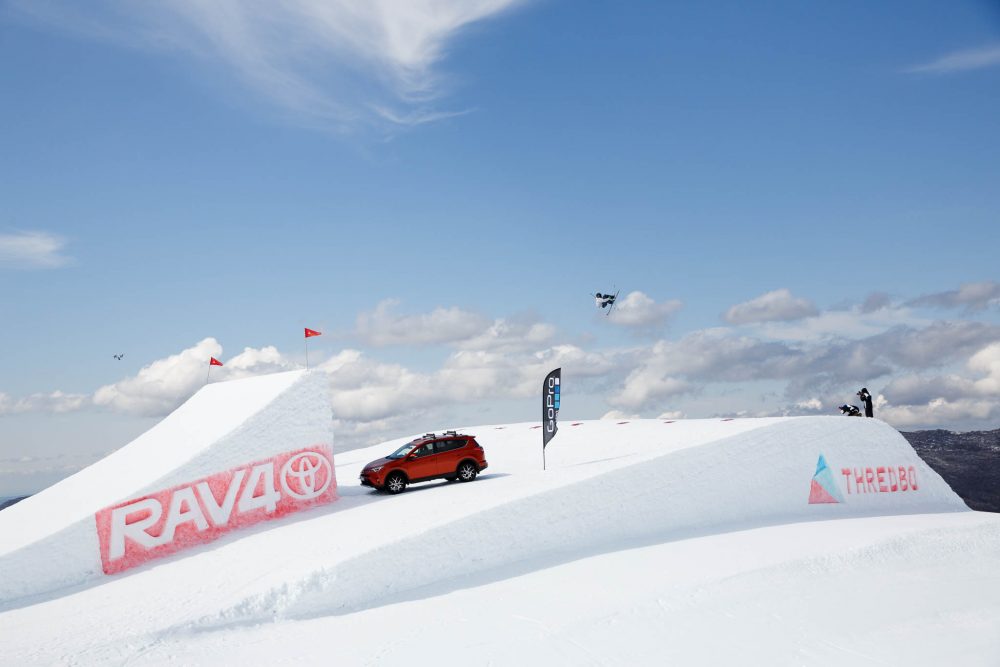 ---
Thredbo Snow Series Big Air 2016
The final stop on the Thredbo Snow Series train was the Big Air on the Q5 jump in Antons Park. As the final event, overall winners in the series would be crowned increasing the potential pay off for the competitors. Blue skies and no wind ensured the stage was set for the riders to rip. To read more click here.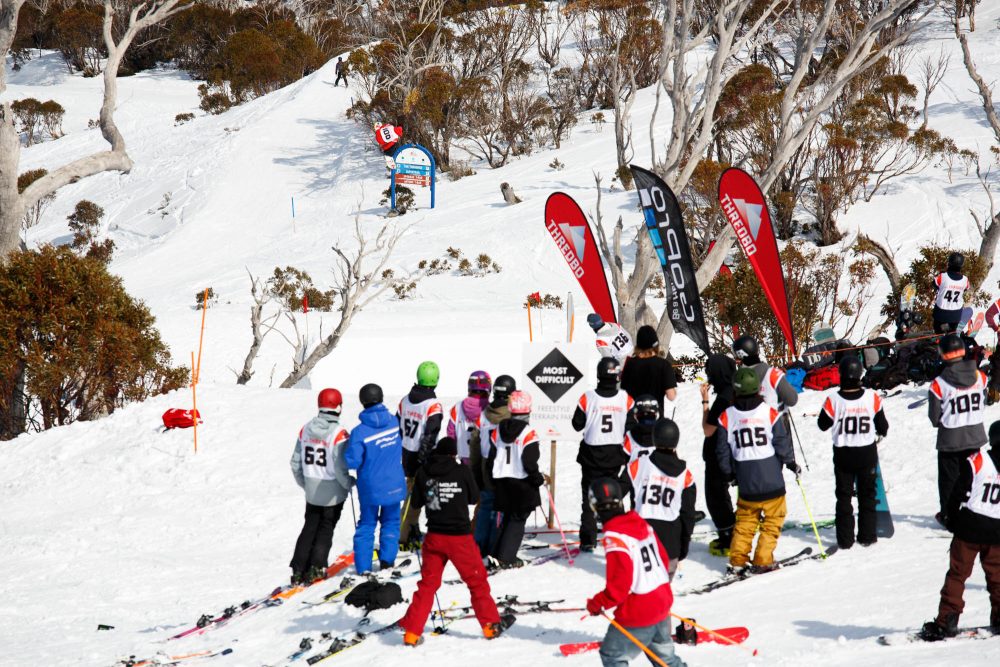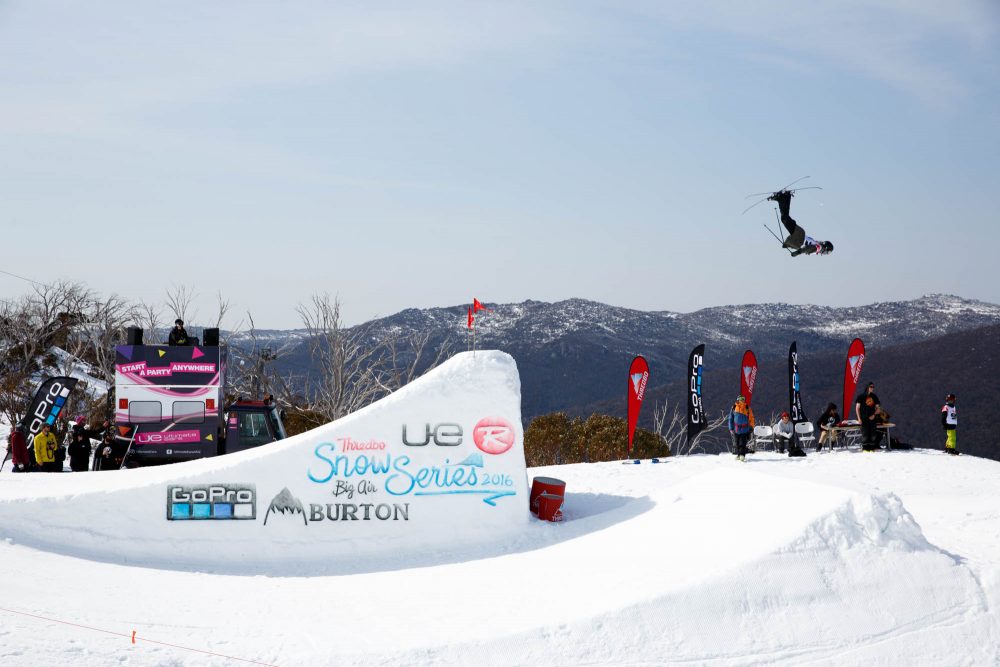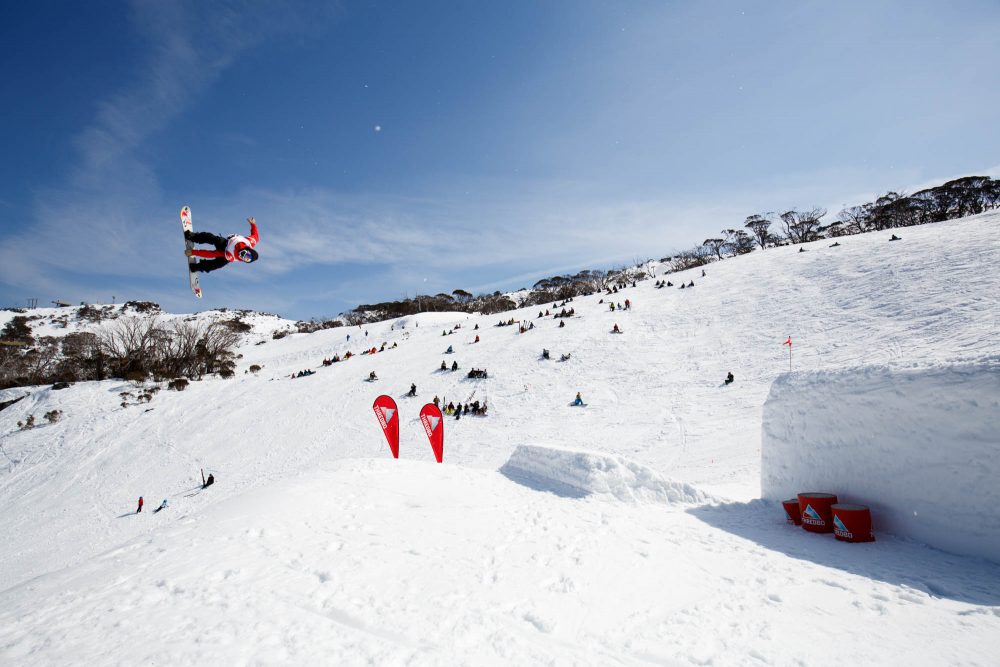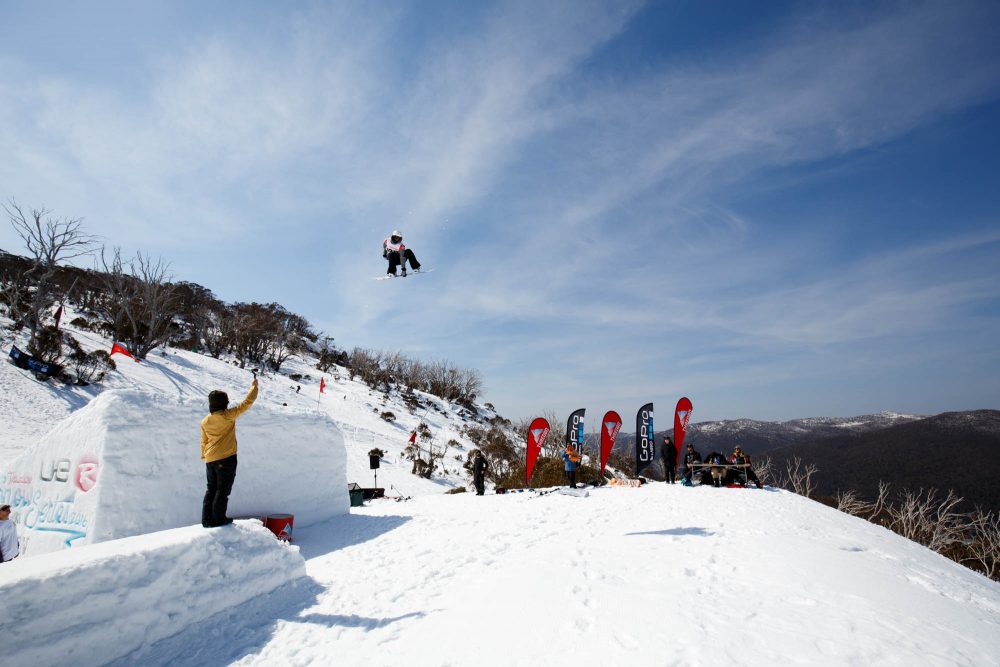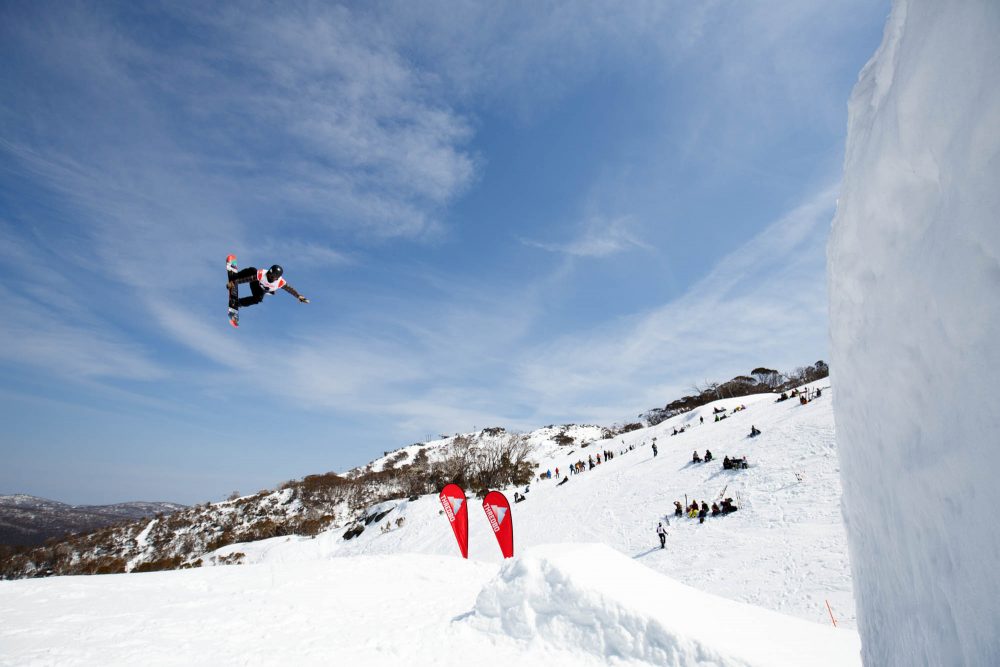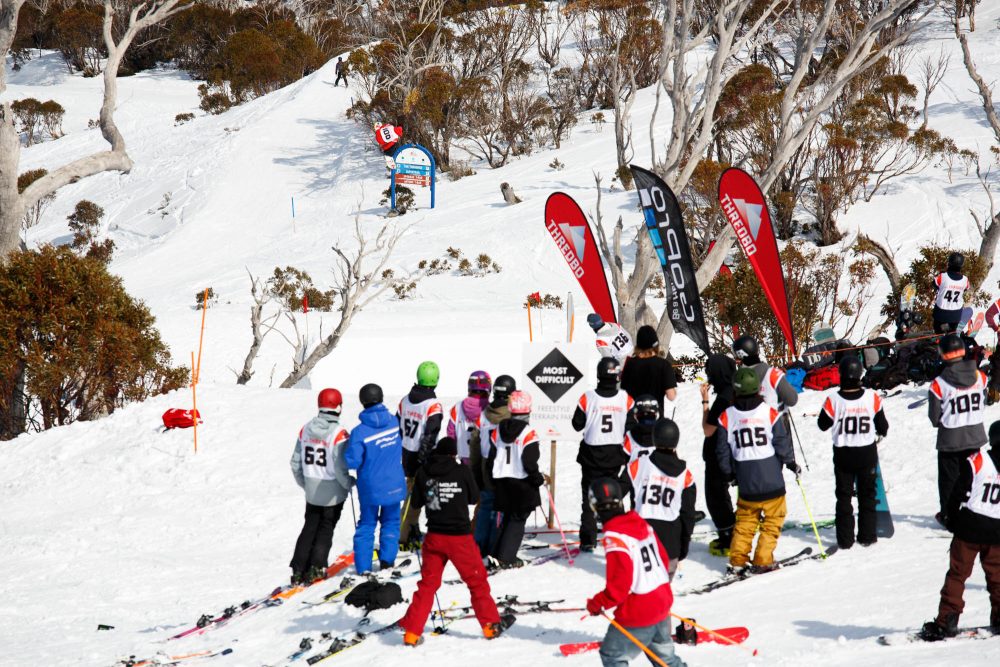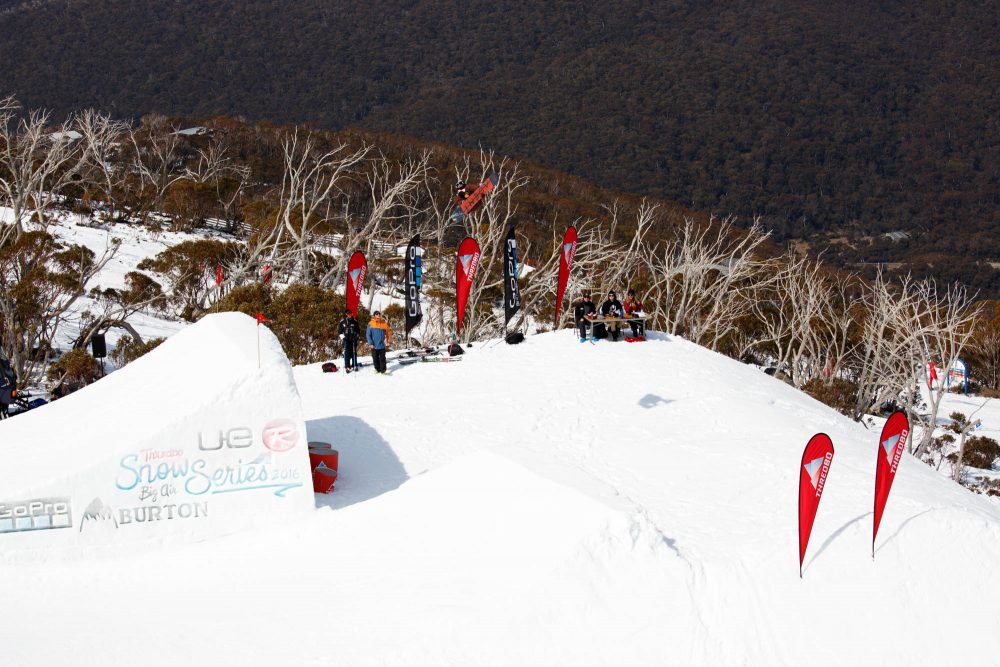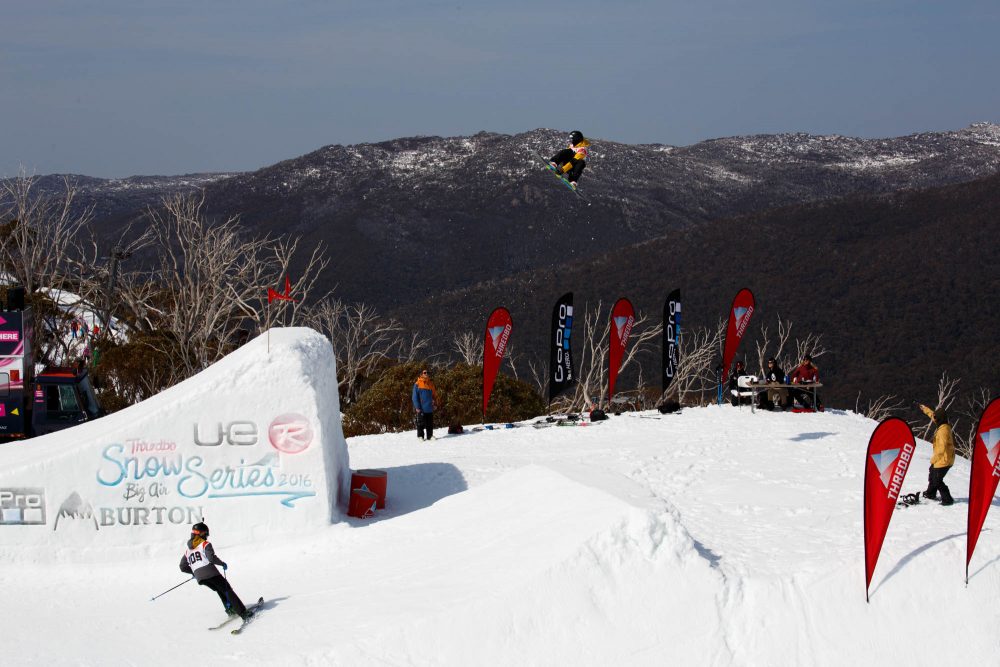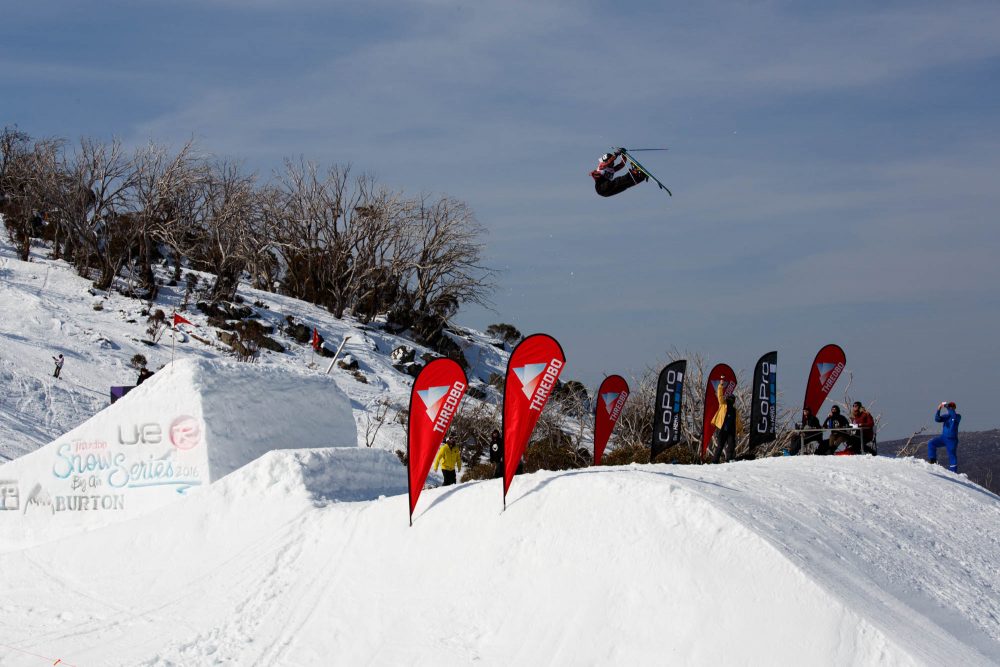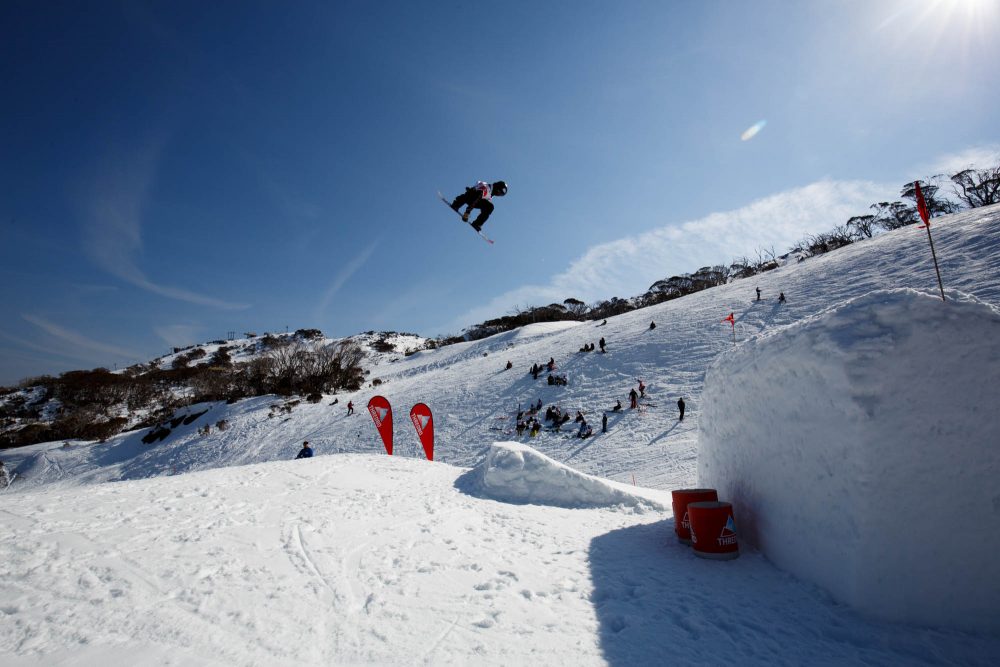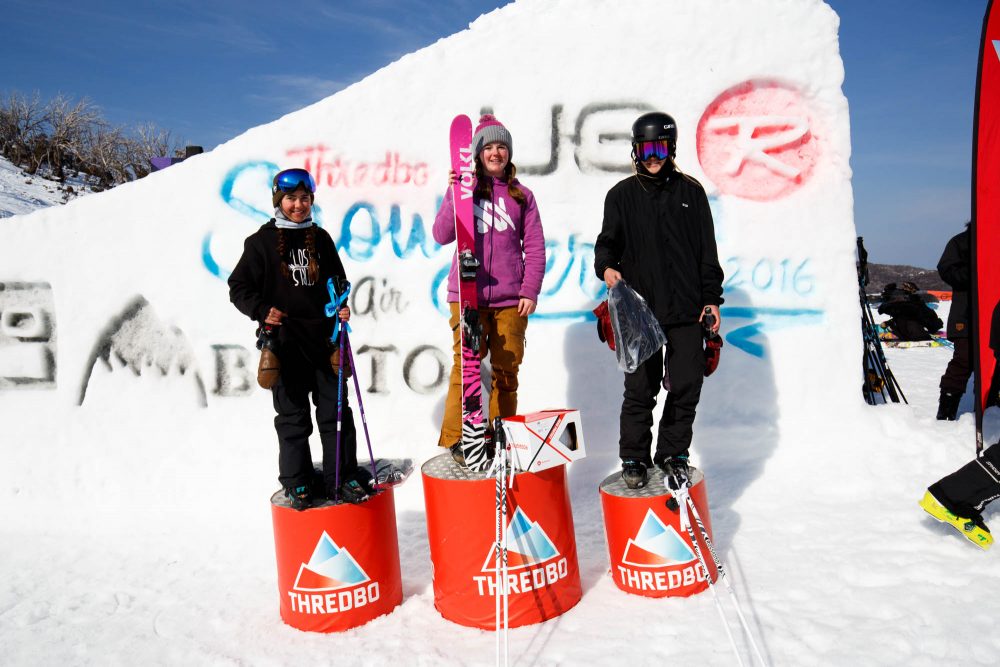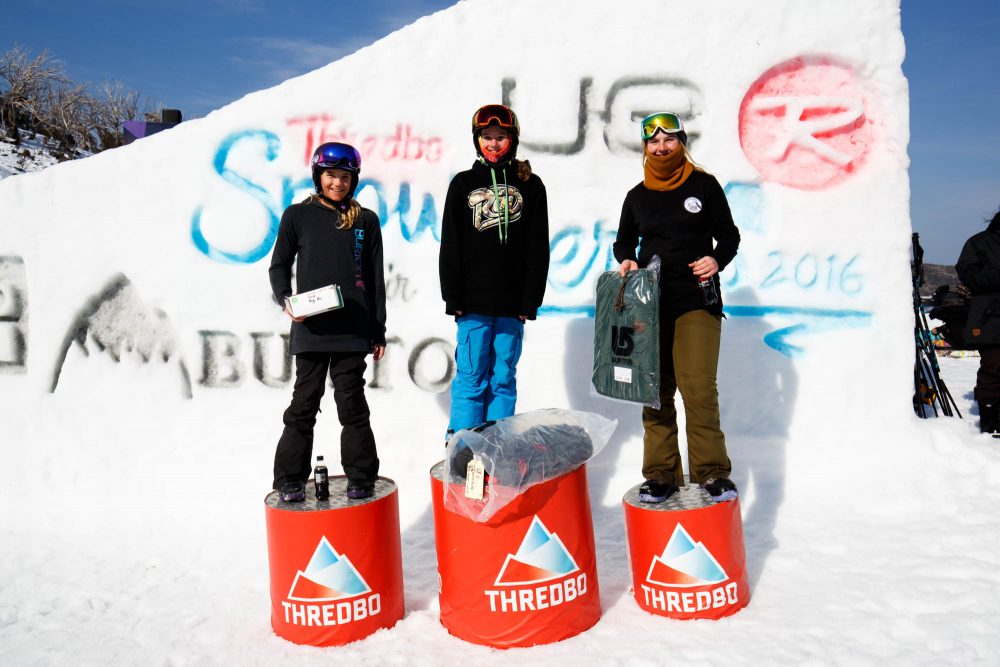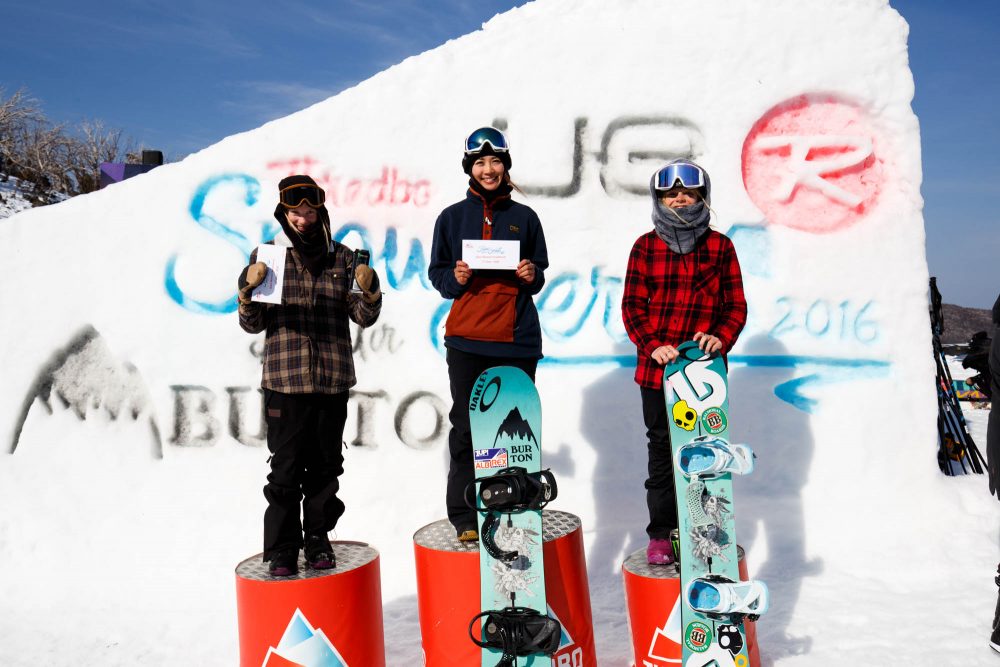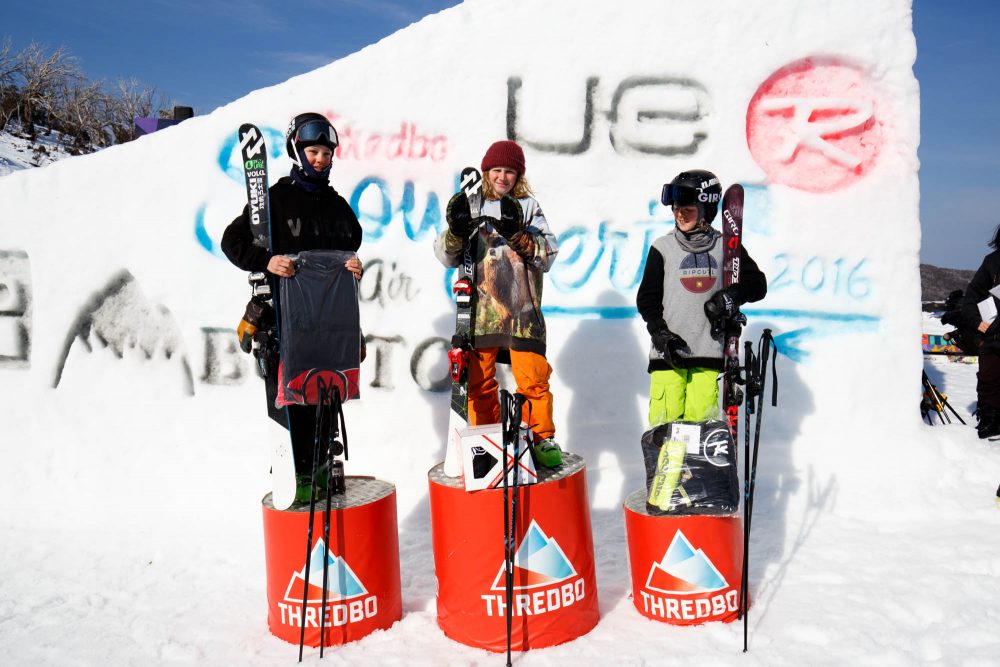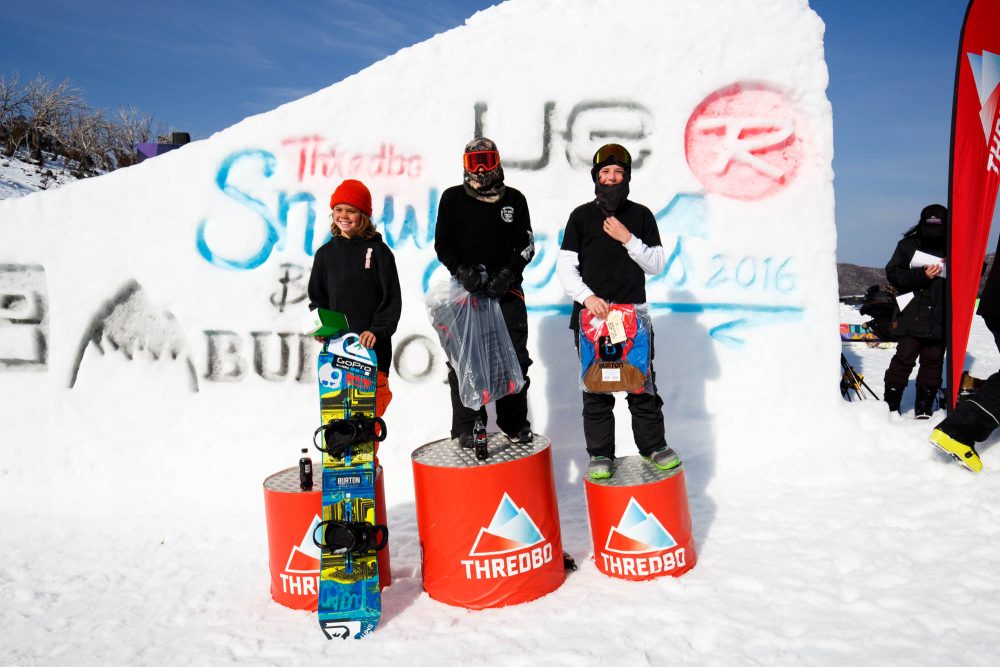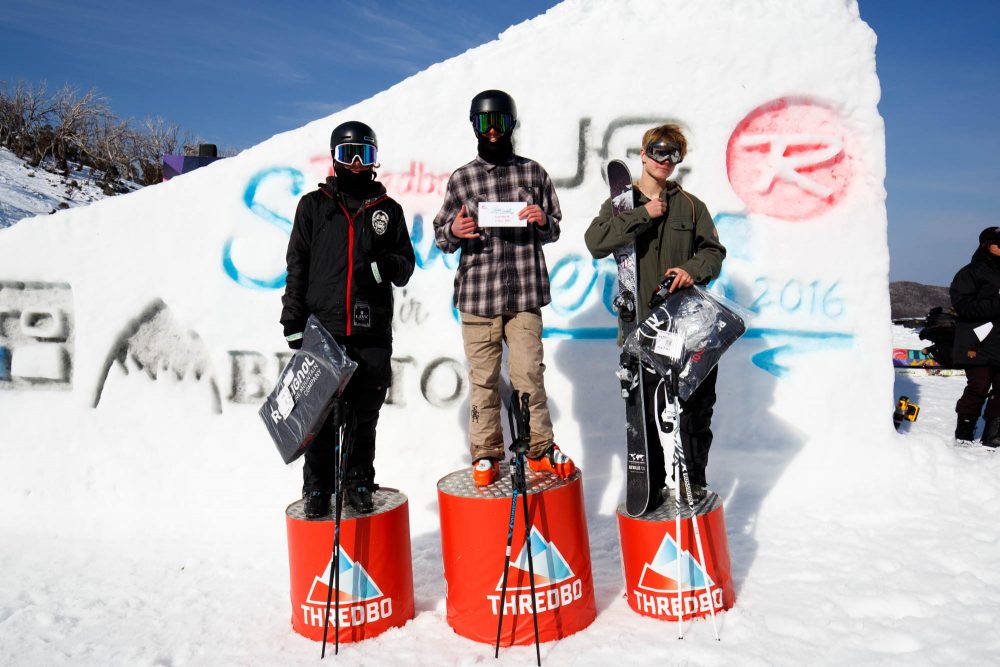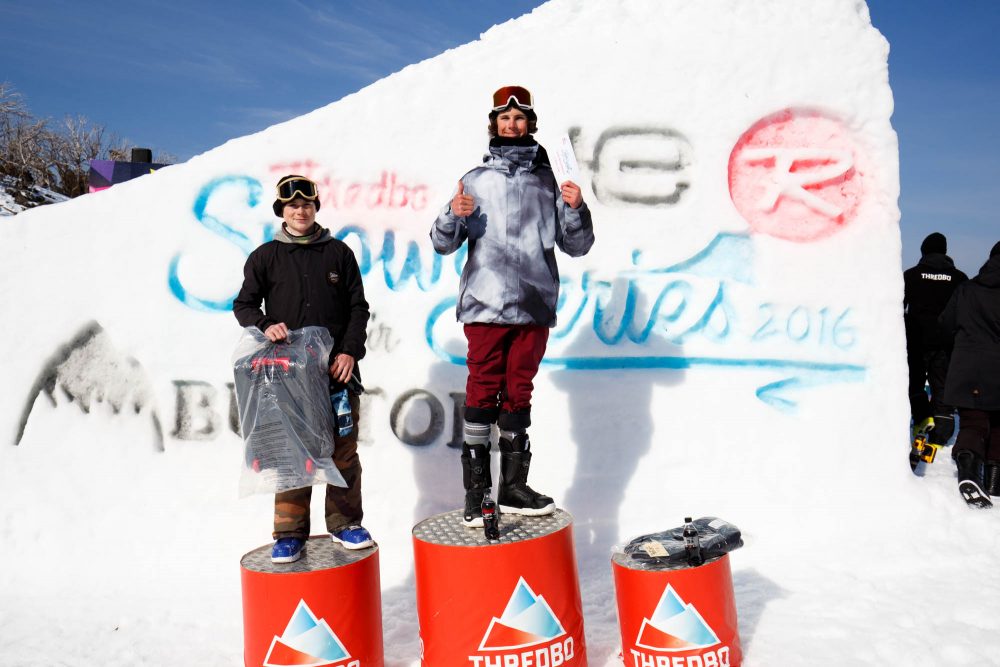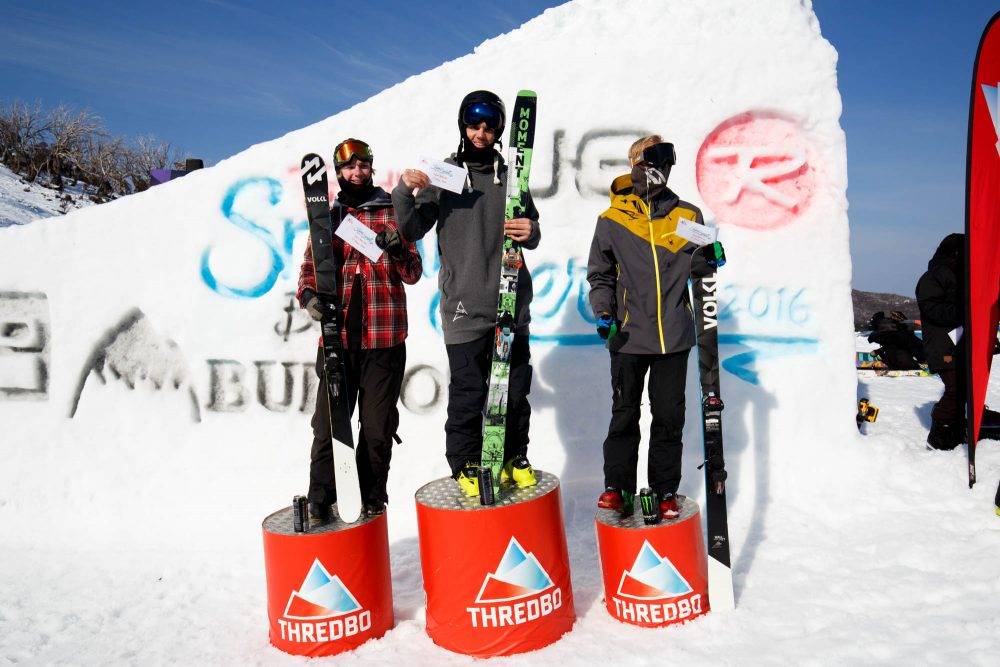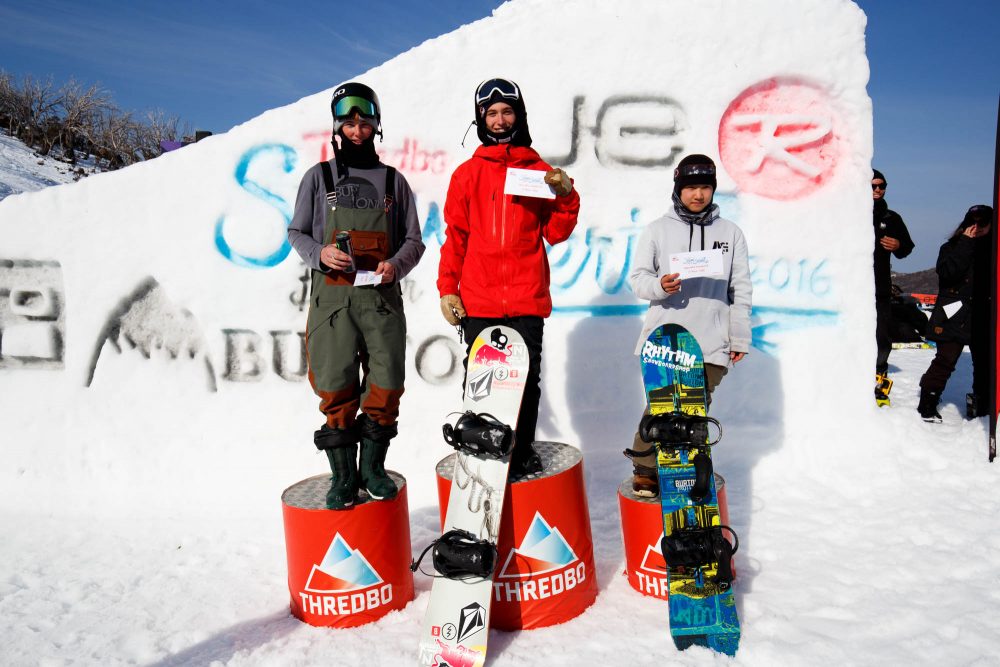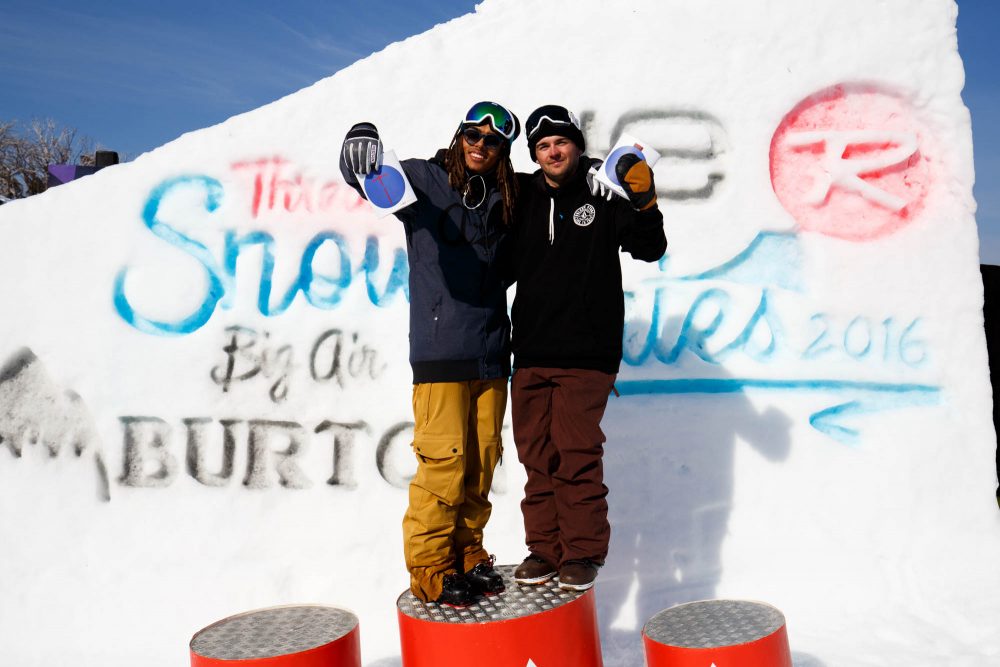 ---
Thredbo Snow Series Slopestyle 2016
Full steam ahead for the Thredbo Snow Series with the Slopestyle event going down in Antons Park. Especially for the event the Antons Park set up was tweaked to cater for the diverse range of abilities attending. Plenty of variety allowing creativity and the opportunity to impress the ever watchful judges. To read more click here.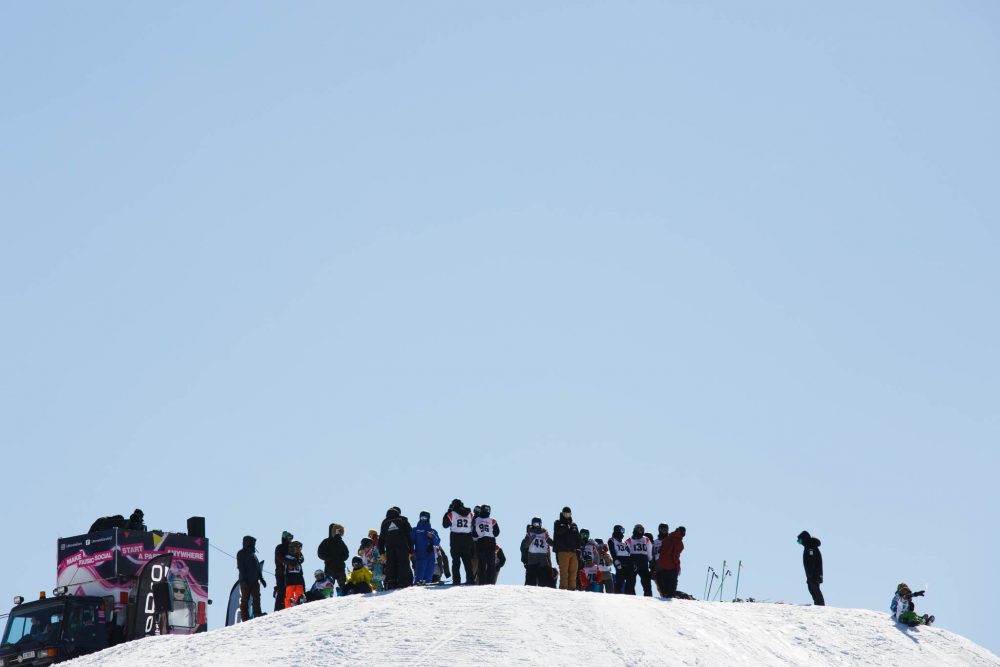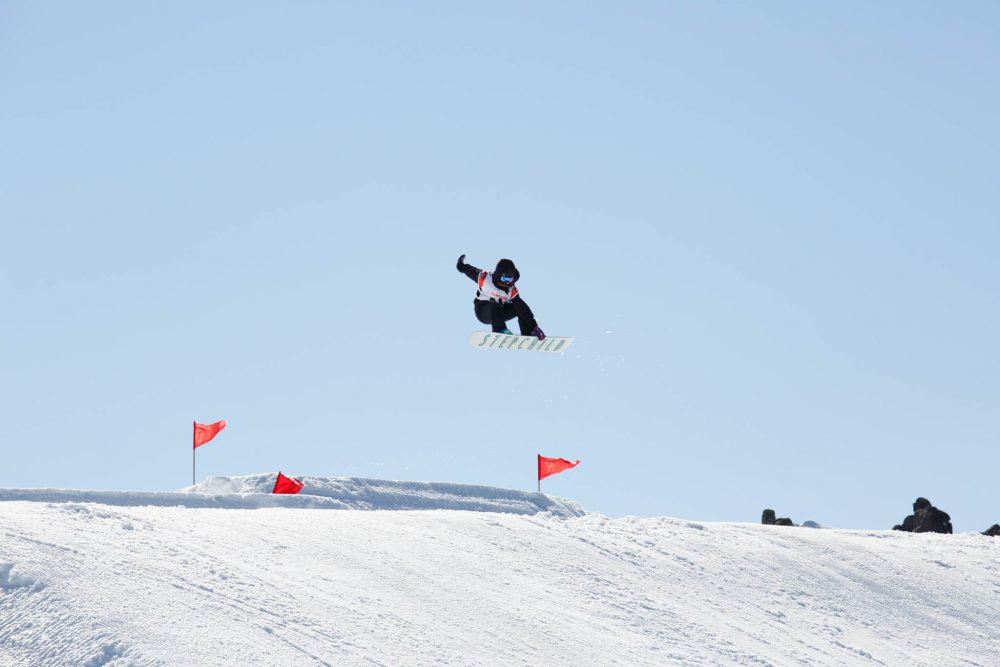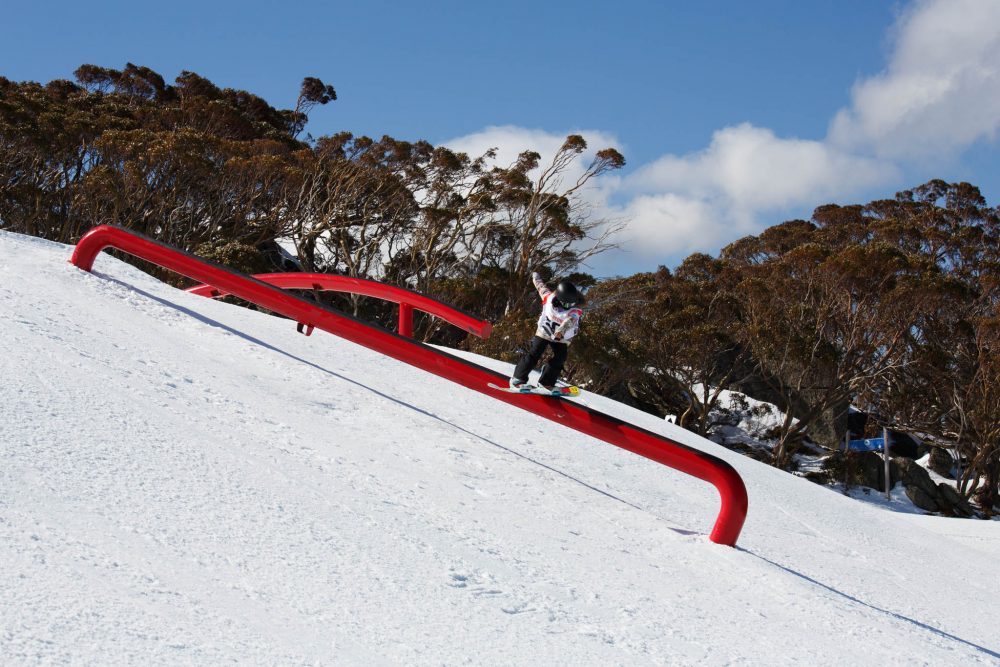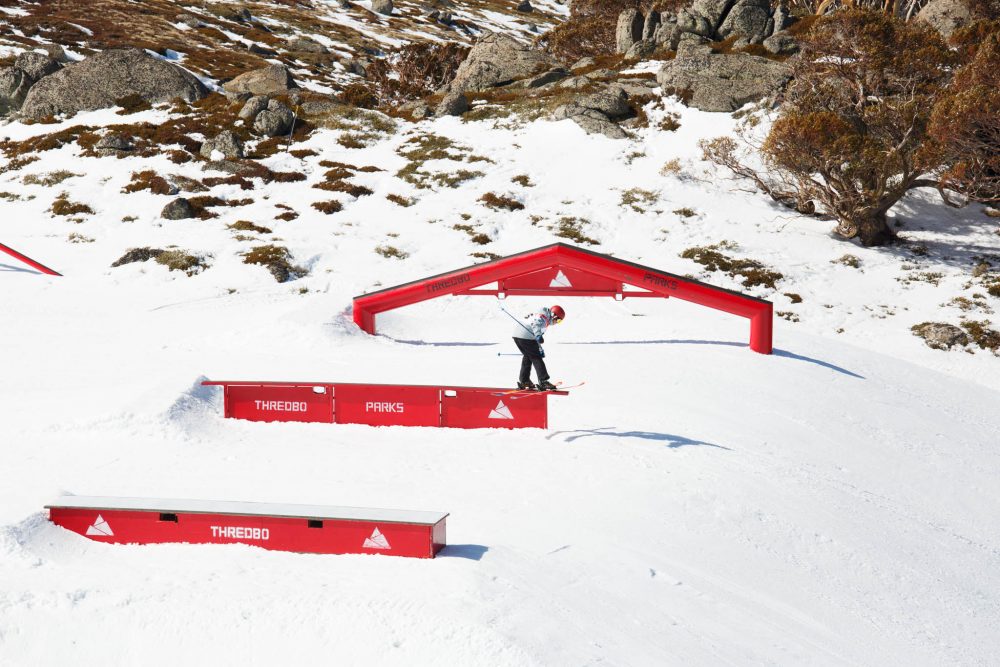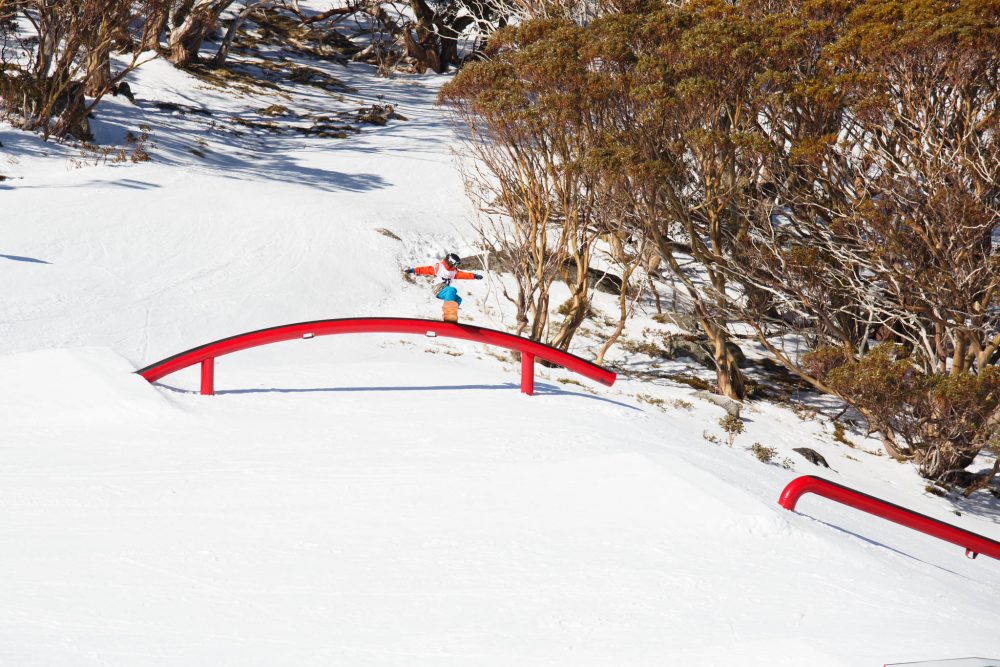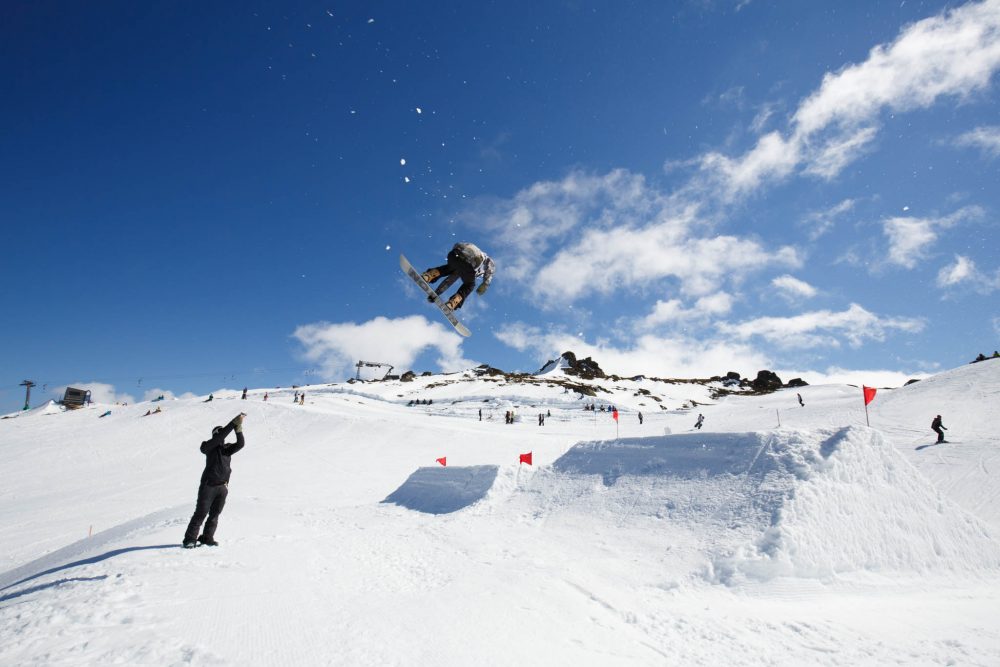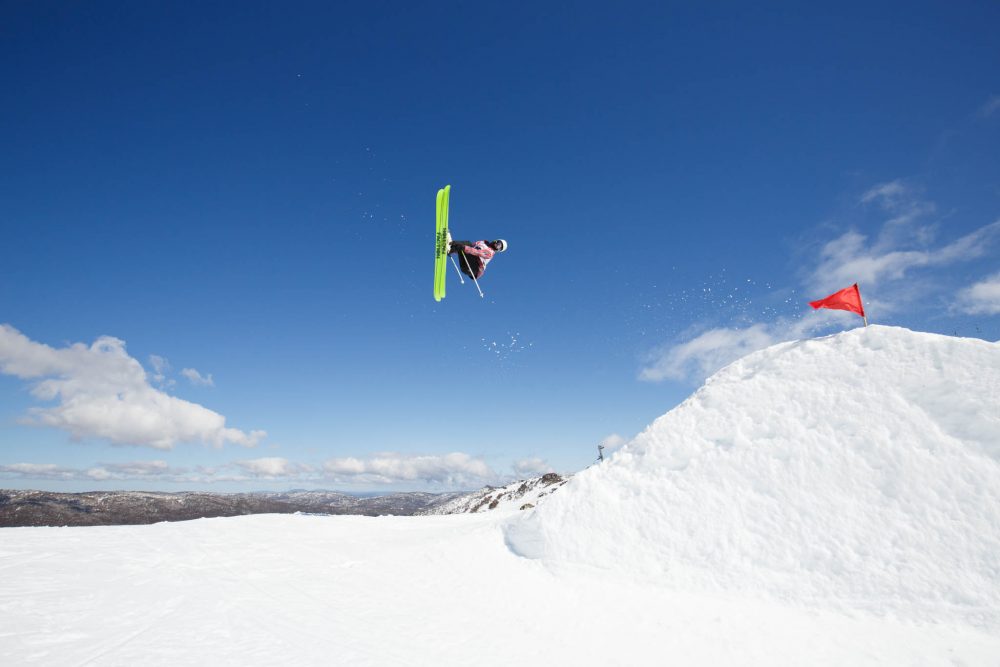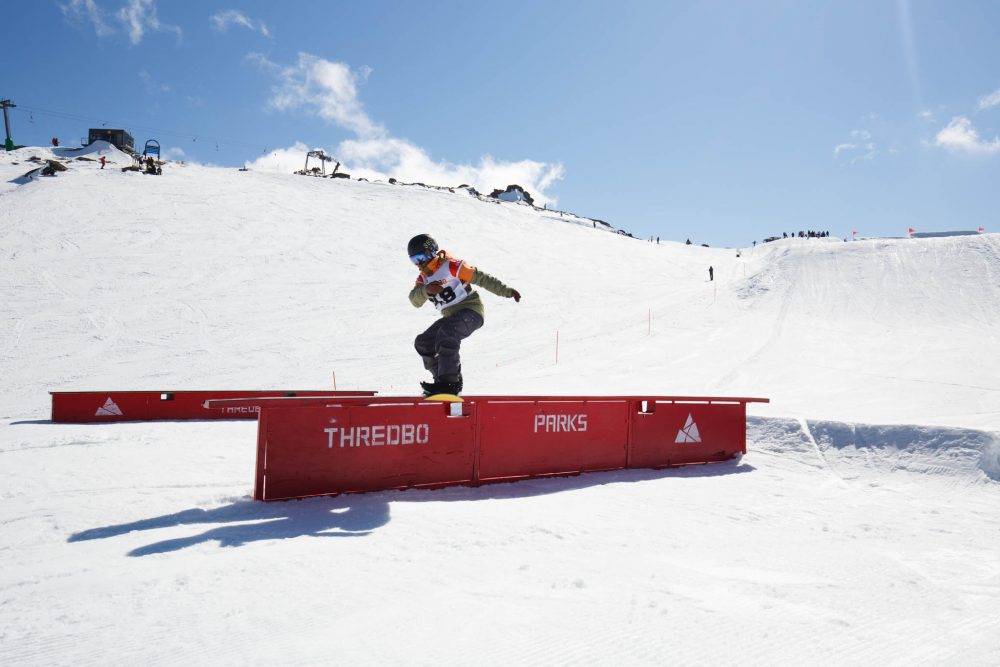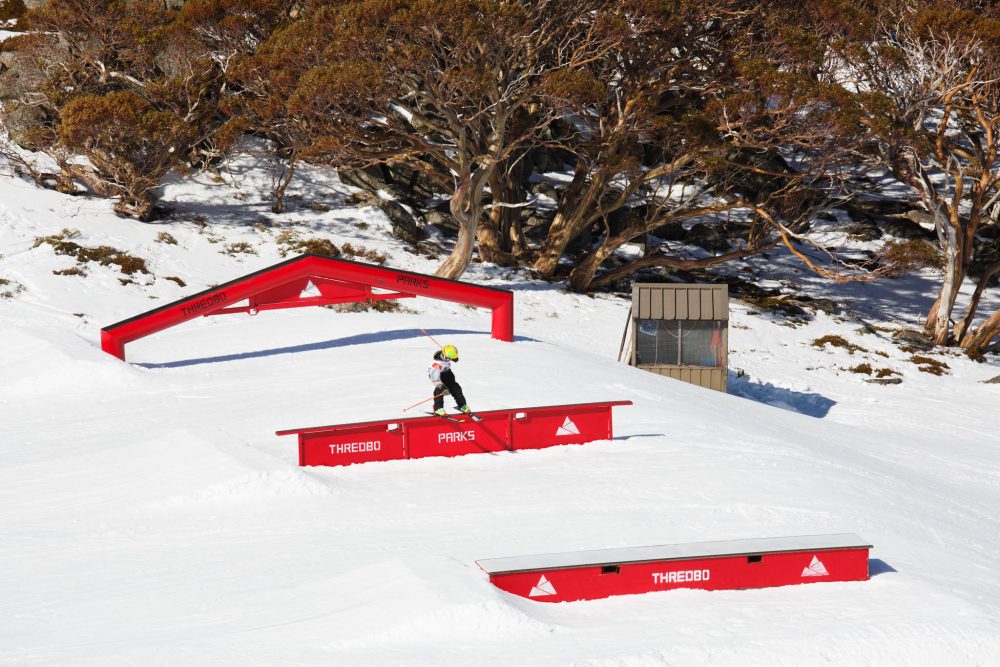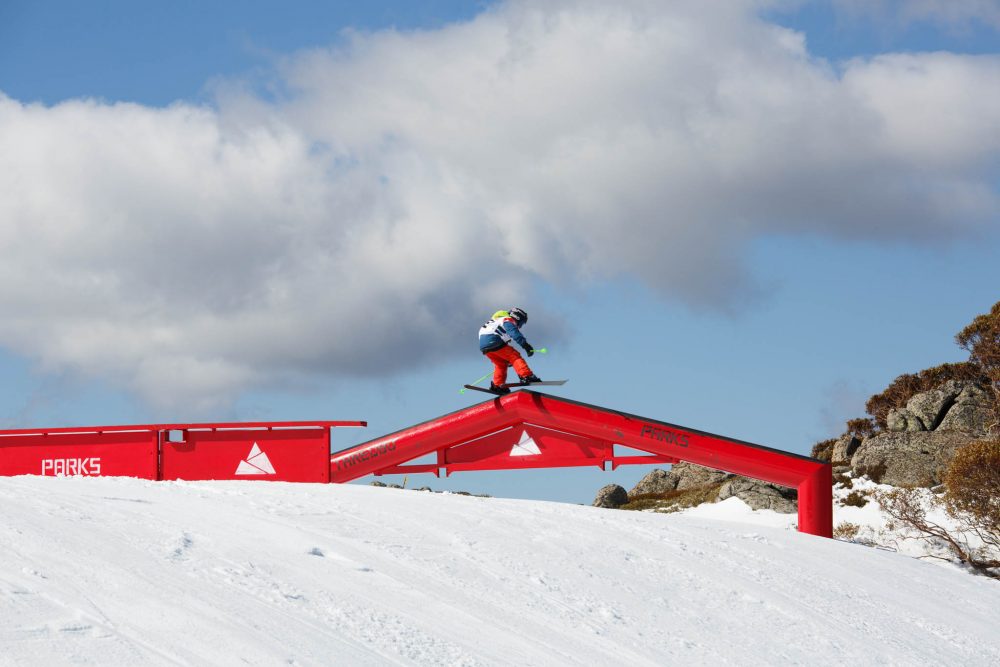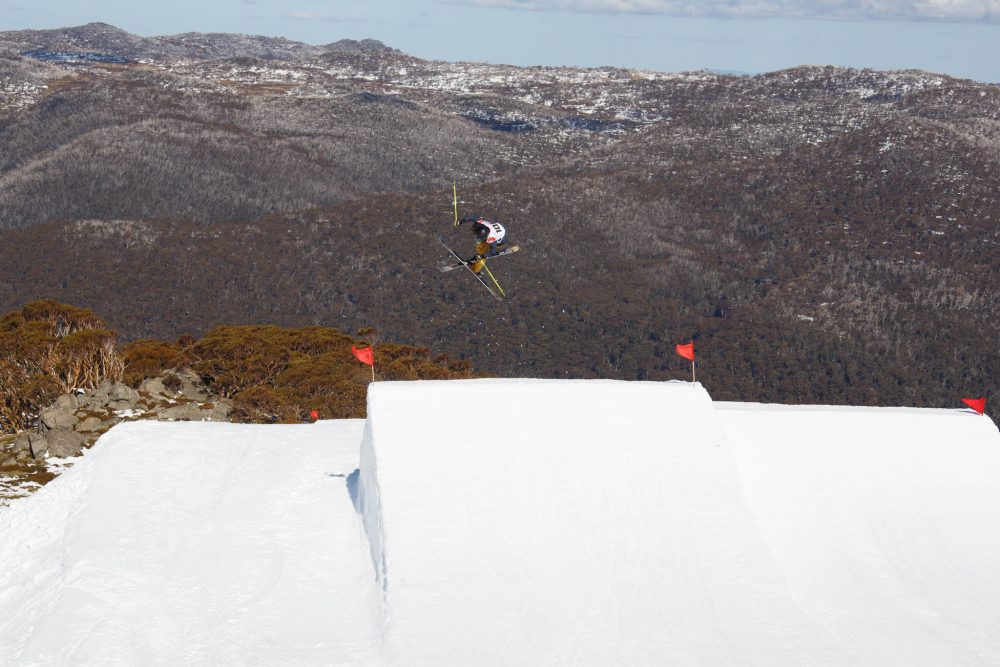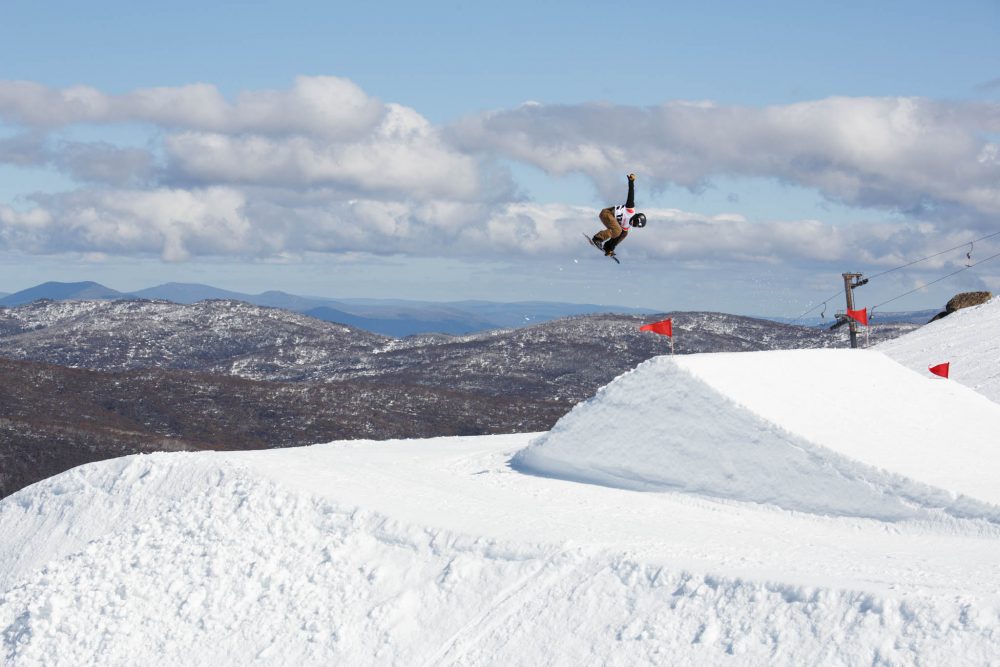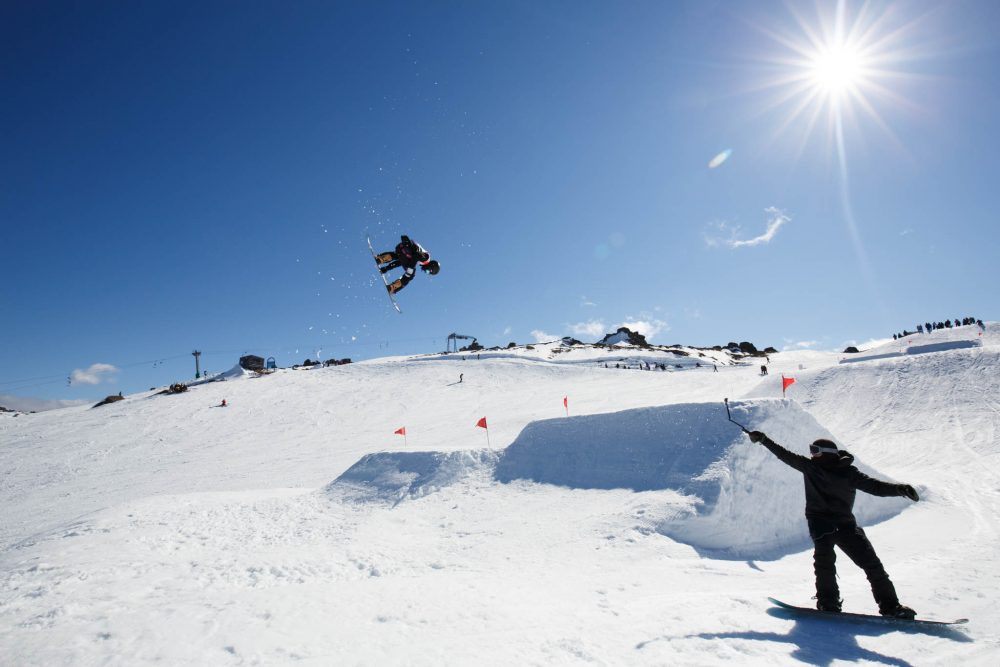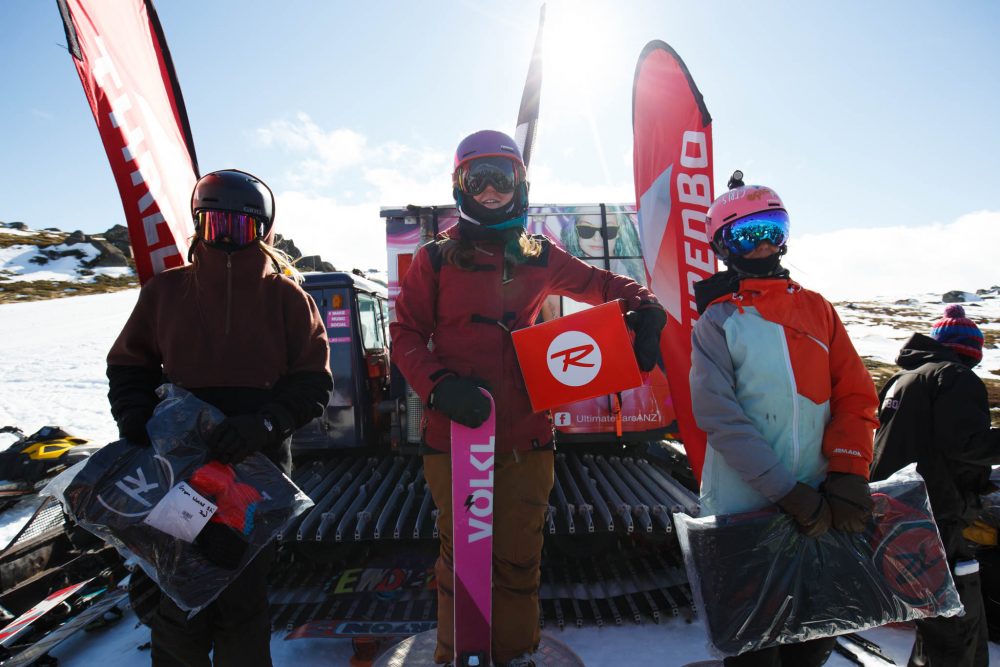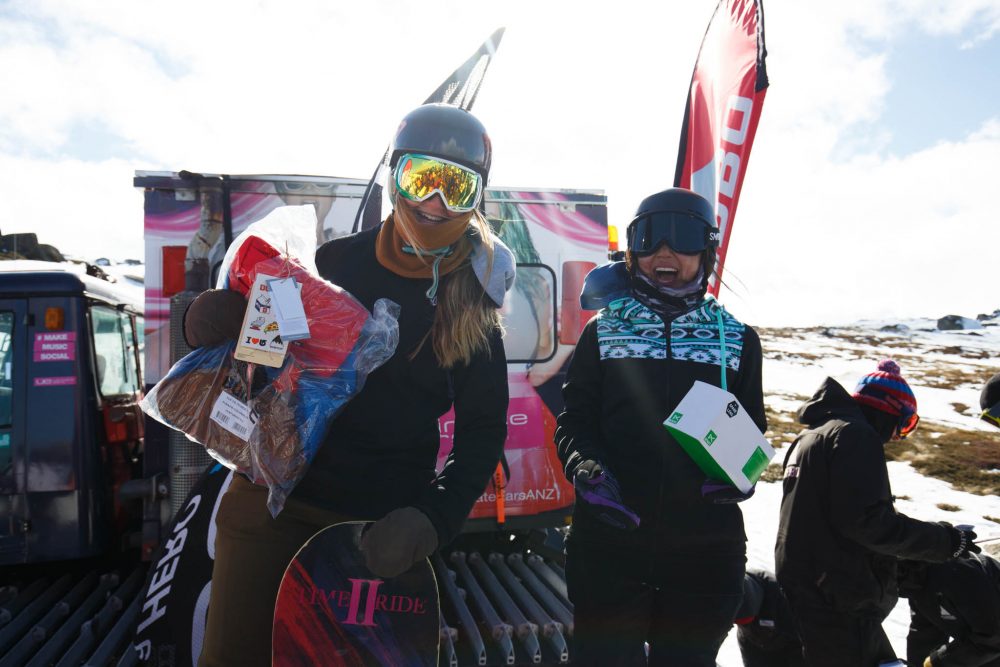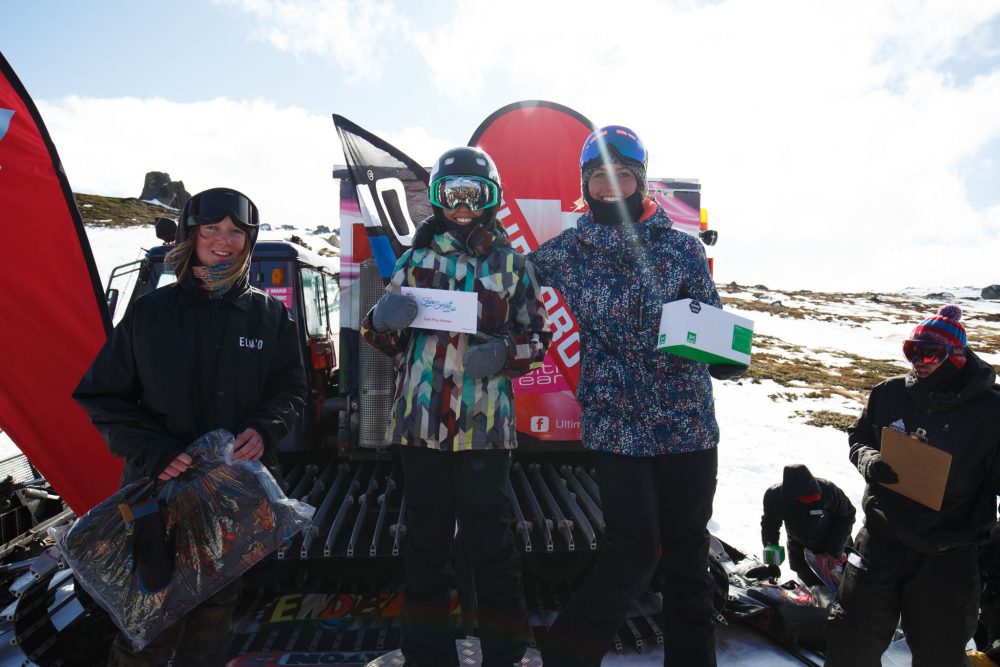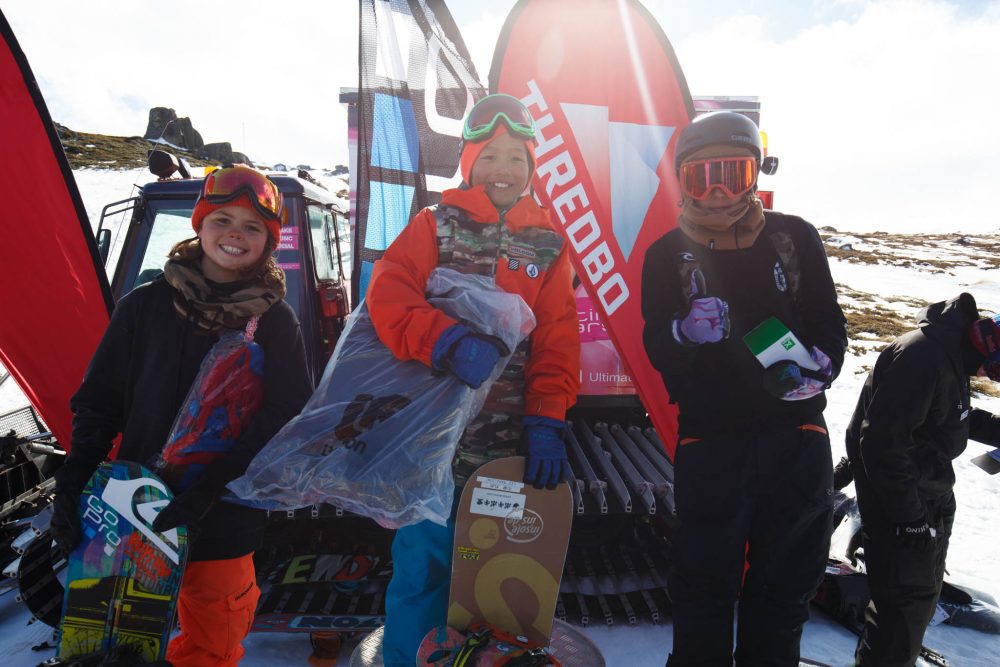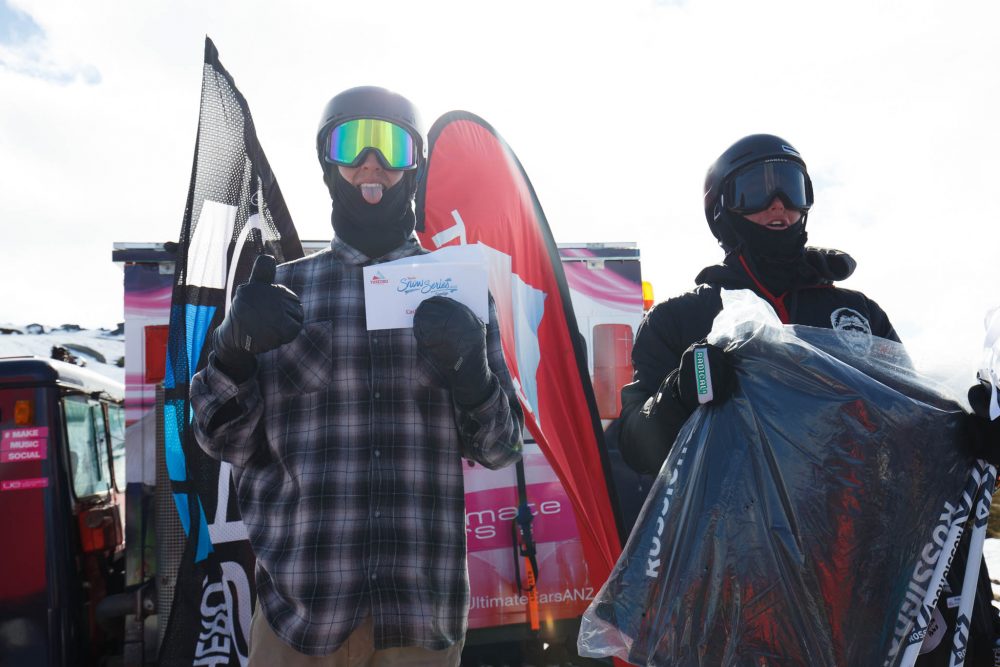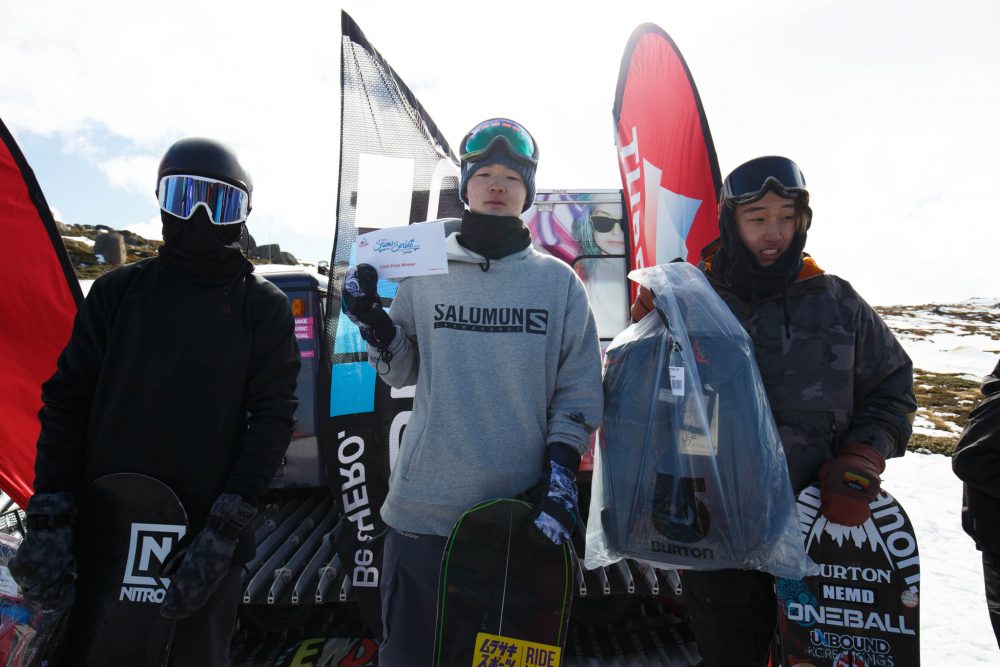 ---
Transfer Banked Slalom 2016
The Transfer Banked Slalom aka 'Tournament of Turns' went down and was action packed. With high speed turns, critical berms and minimal concerns the assembled masses ripped the course apart. Big thanks to Mat Galina and the rest of the Thredbo Parks crew for building the amazing course. To read more click here.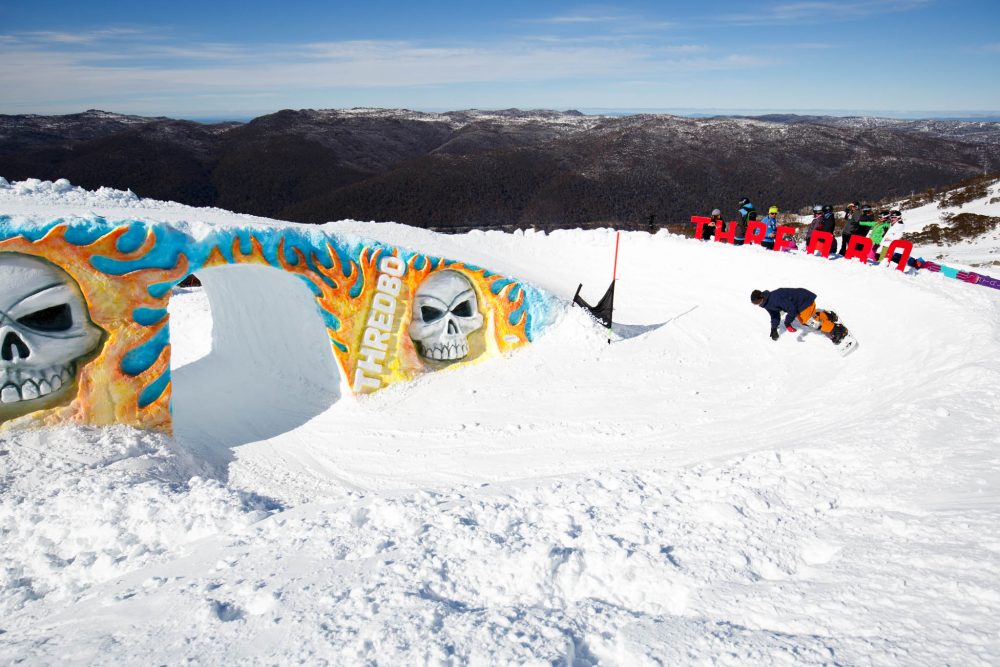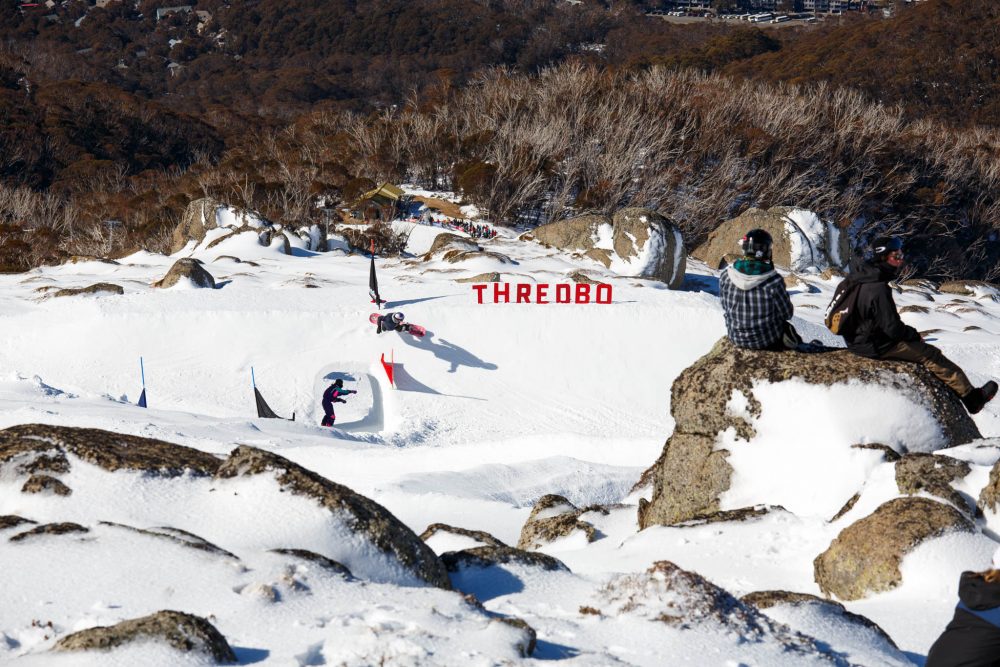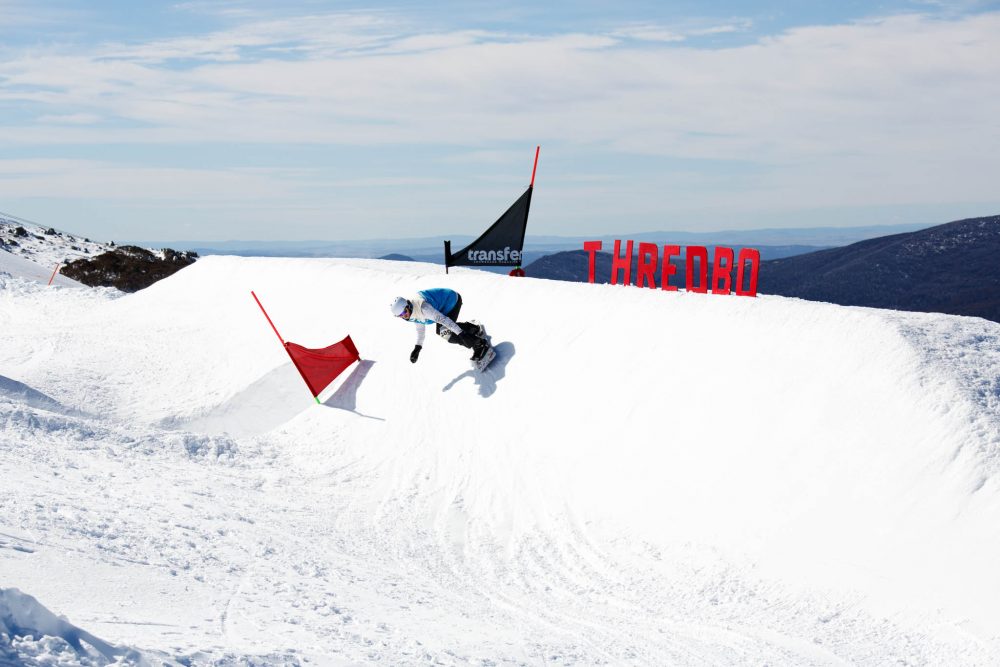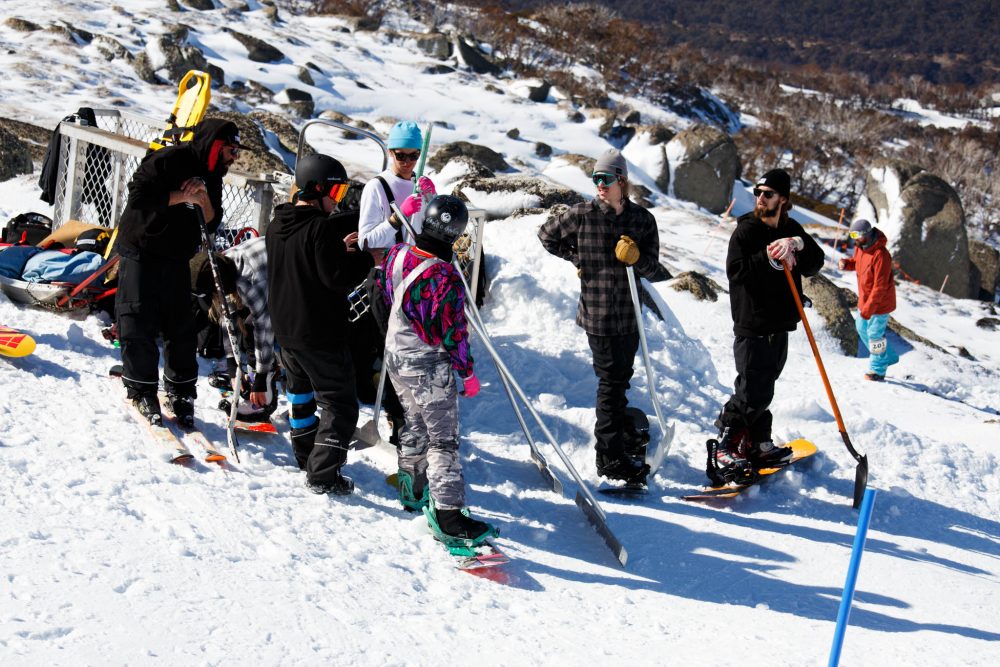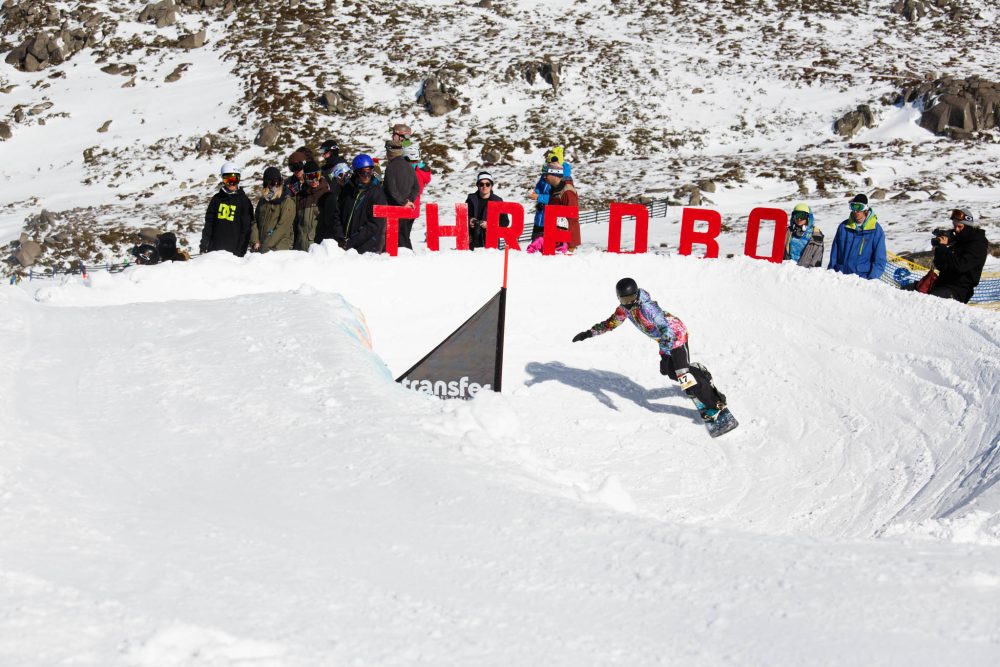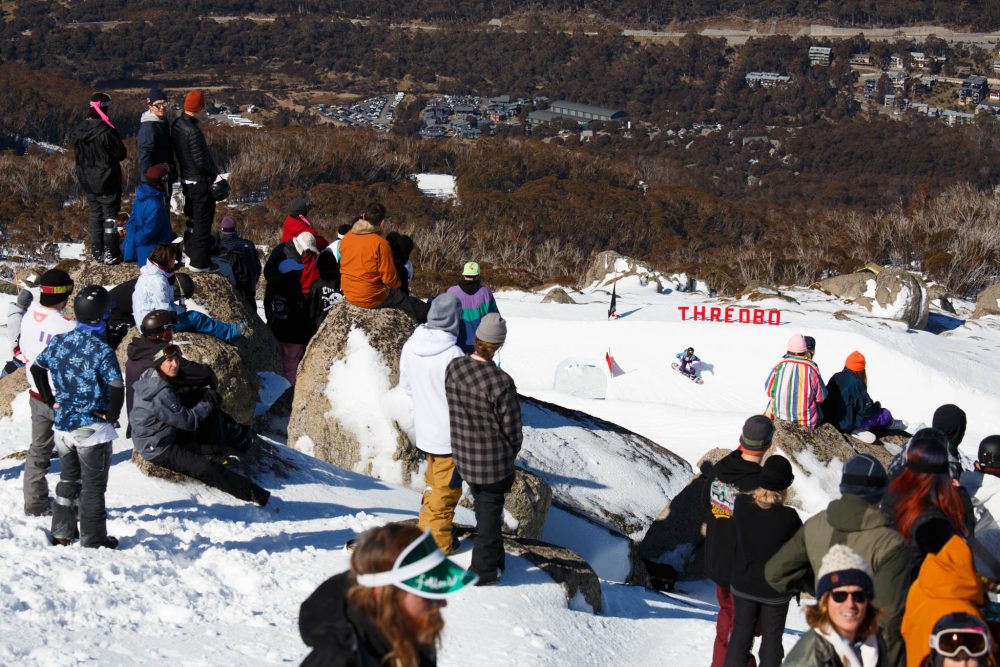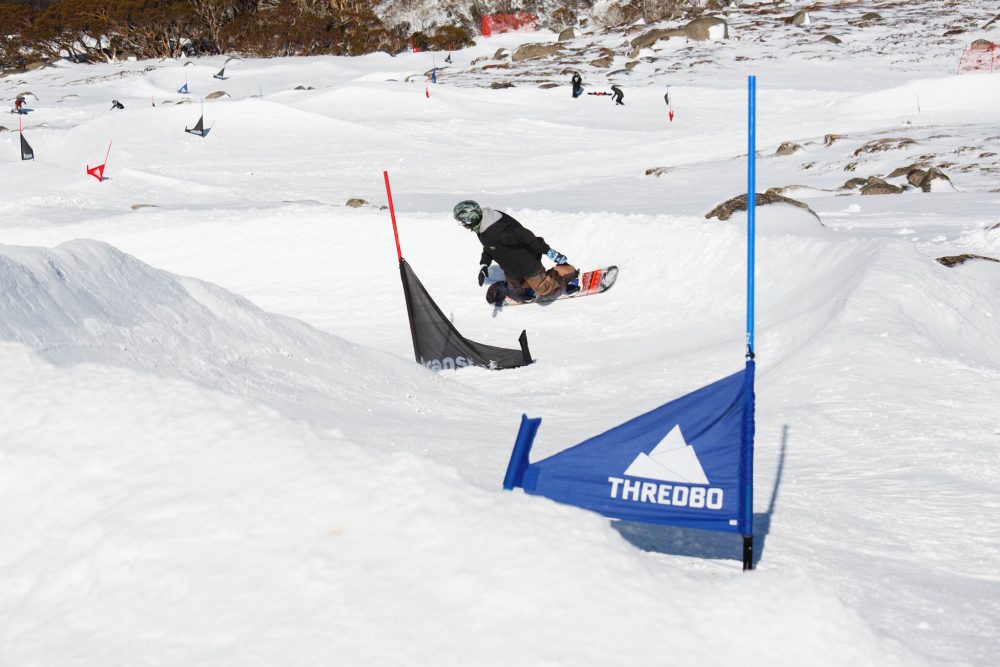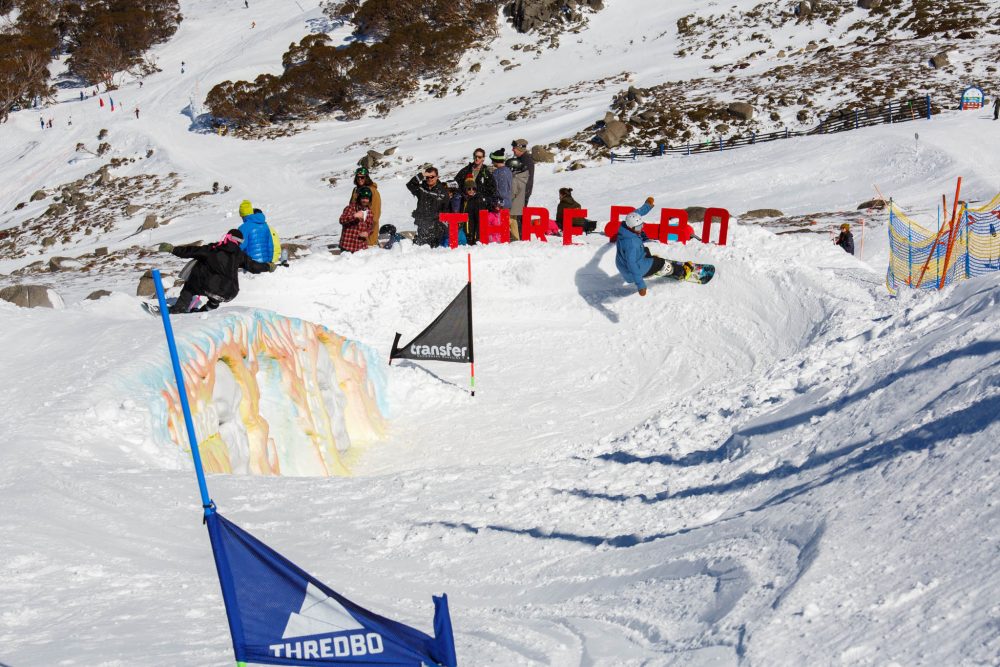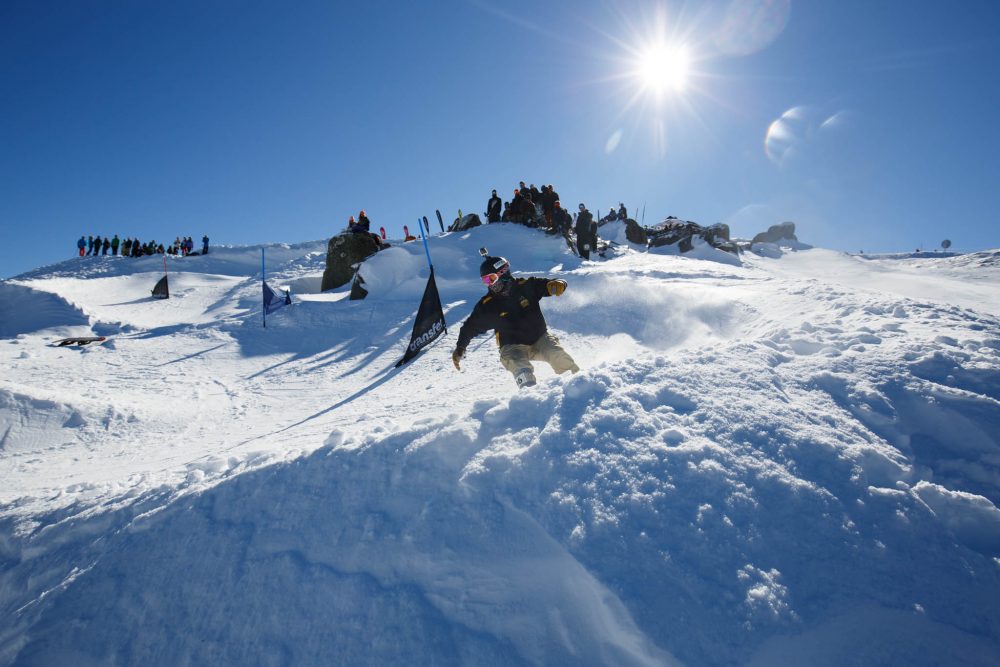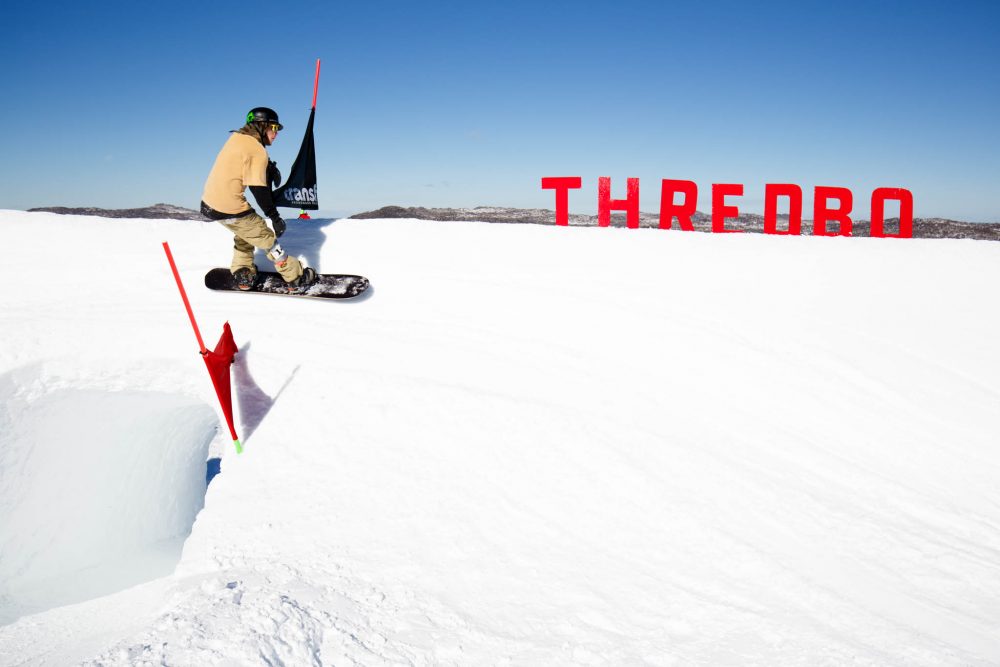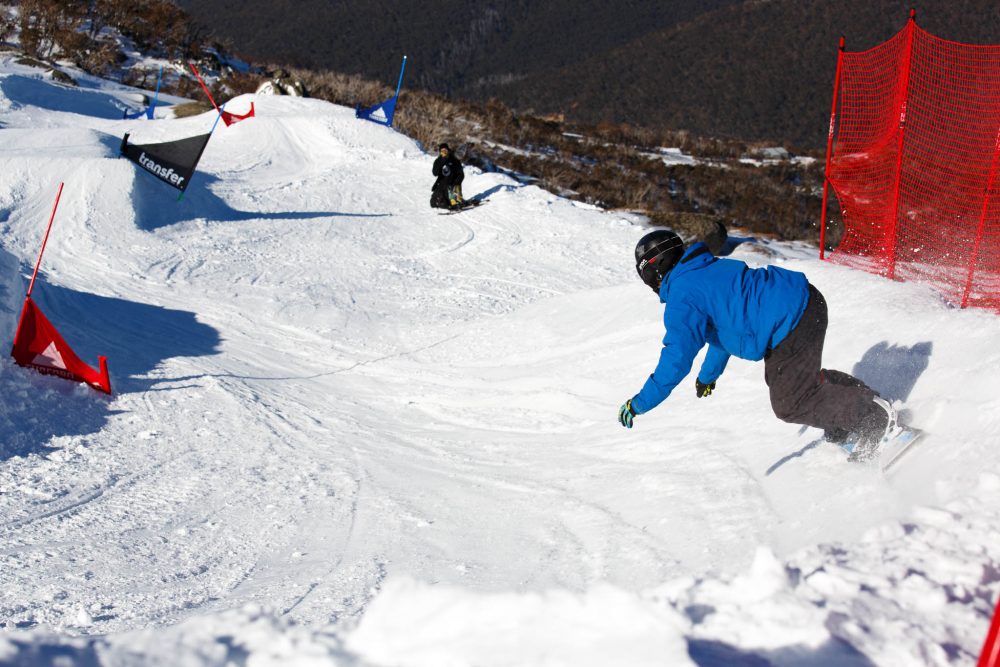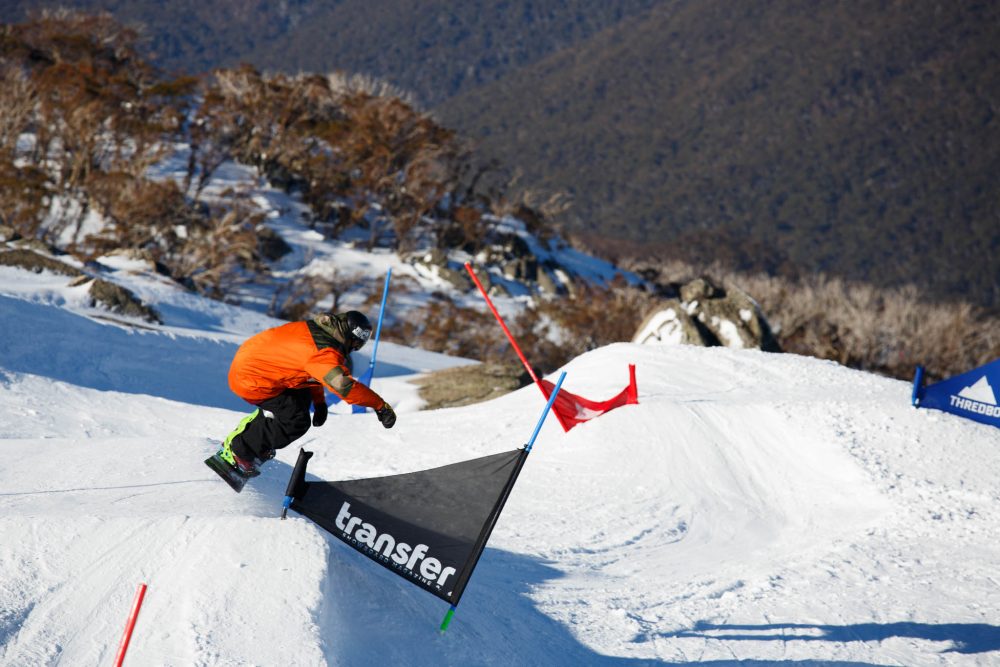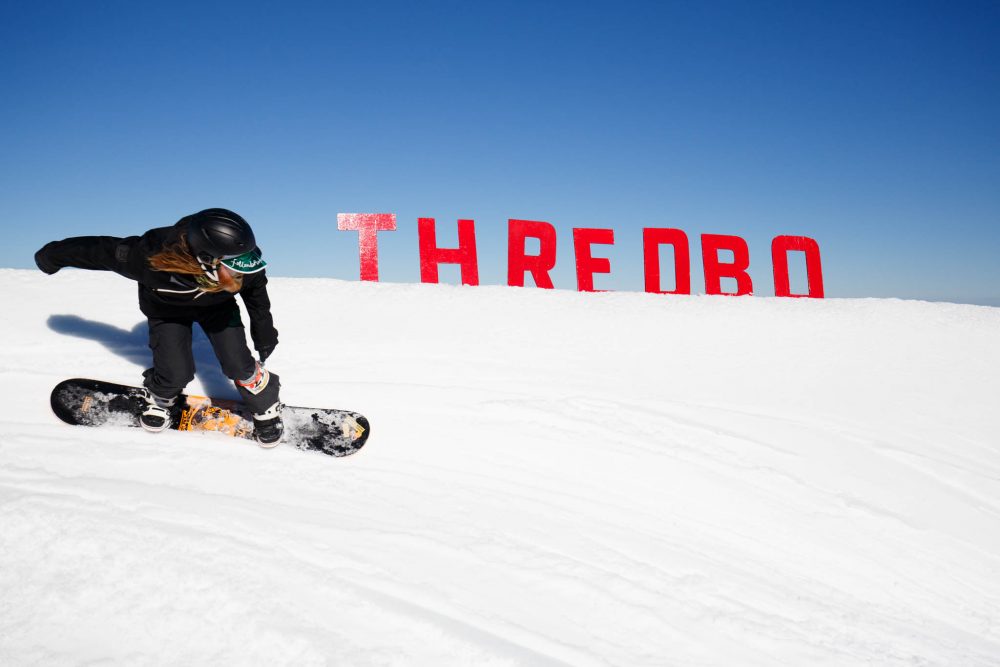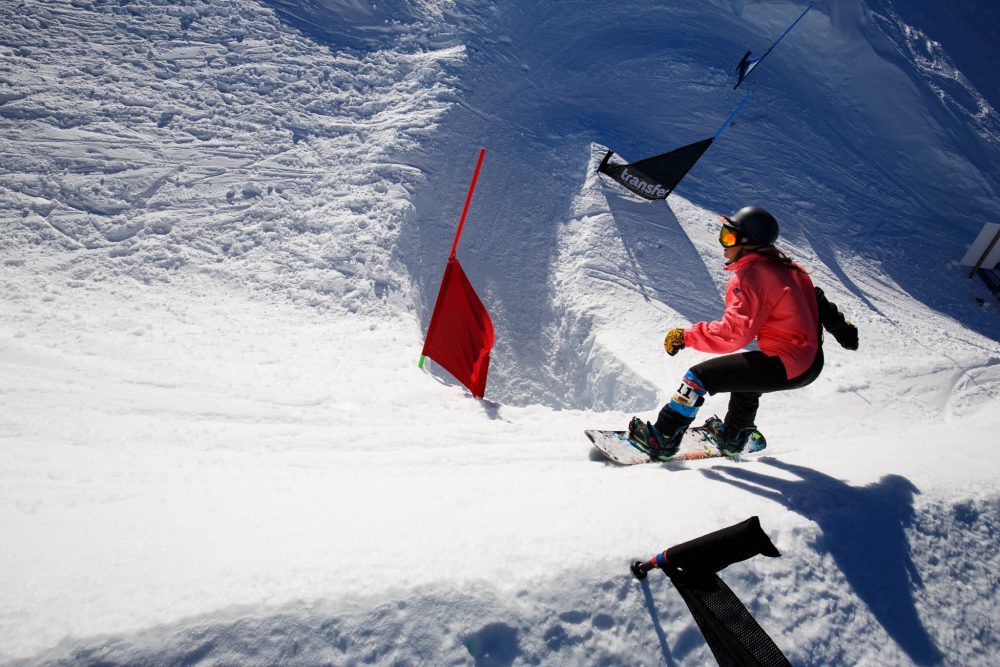 ---
Jye's Jam 2016
After a sneaky photo shoot on the iconic Friday Flat down flat down rail in 2015.. the good people at Burton suggested we hold an event on the rail. Jye Kearney was keen and Jye's Jam was born. You've probably walked up these stairs numerous times and wondered if it was possible to hit the hand rail. With a bit of help from Thredbo resort and Thredbo Parks it is possible. The stair set is gnarly and the boys threw down. To read more click here.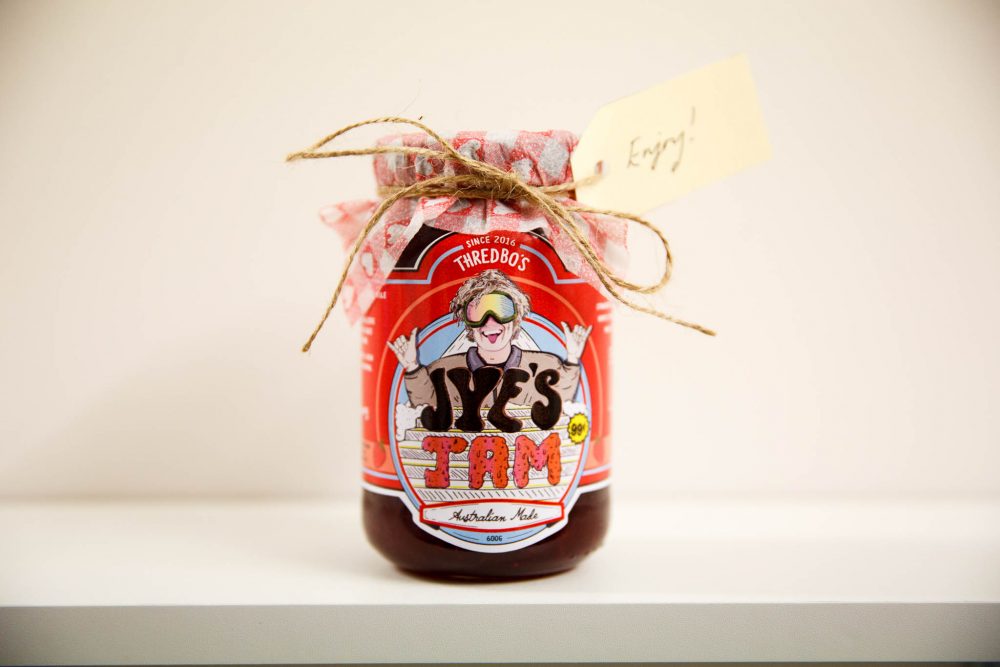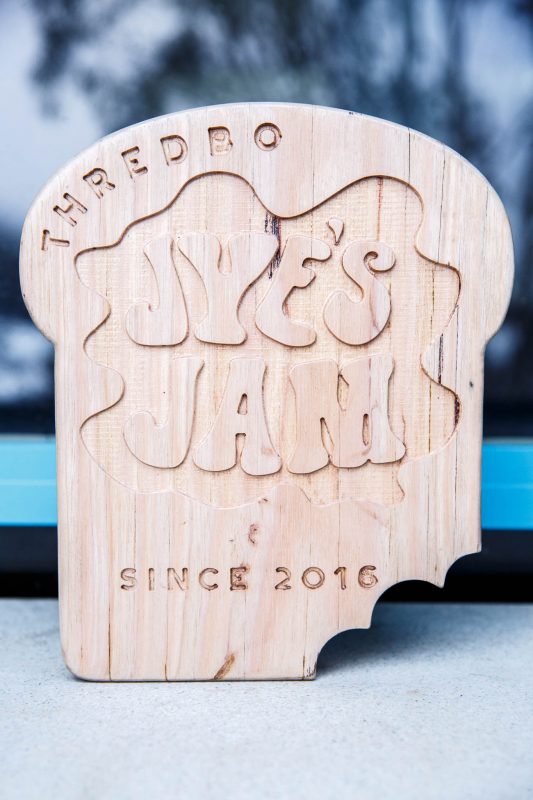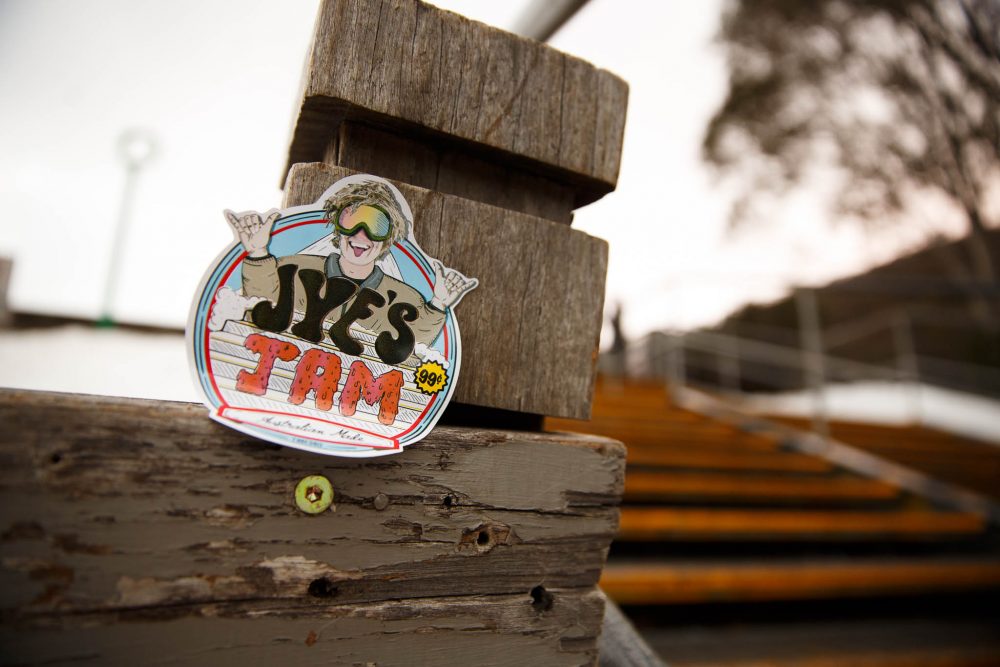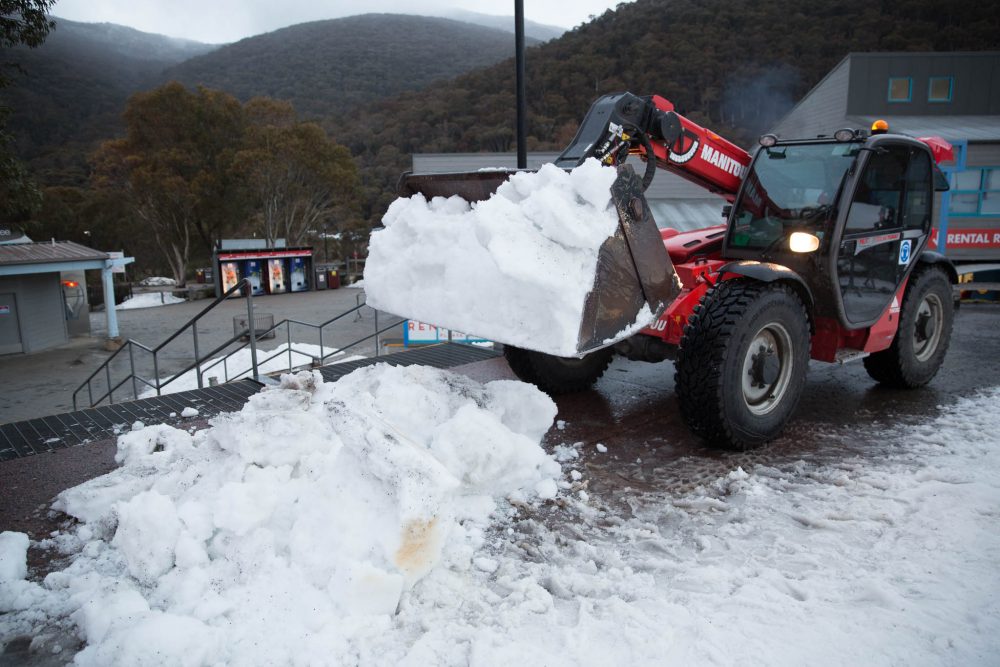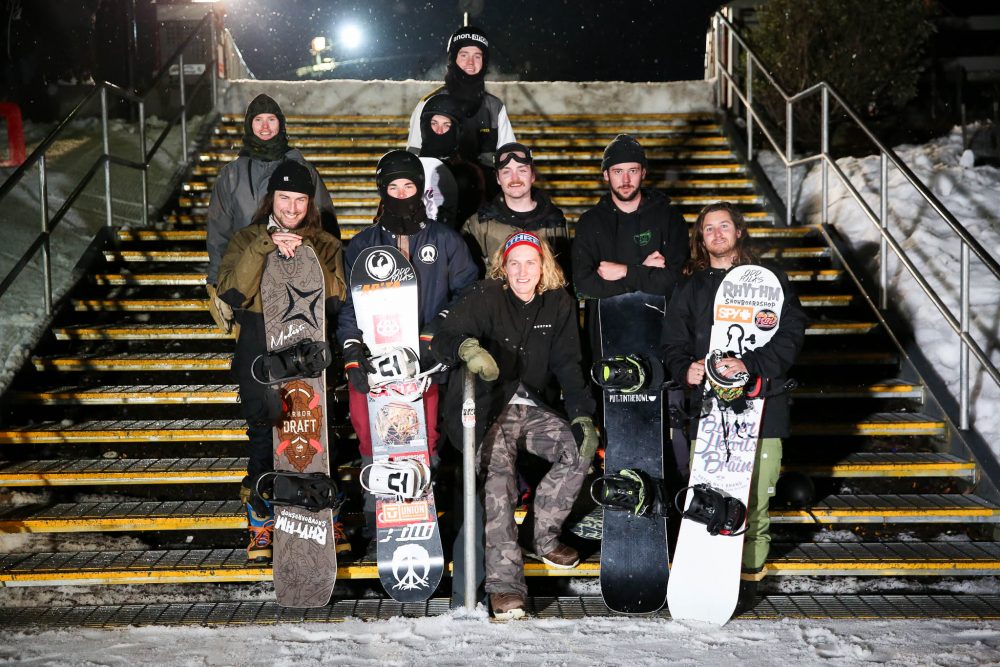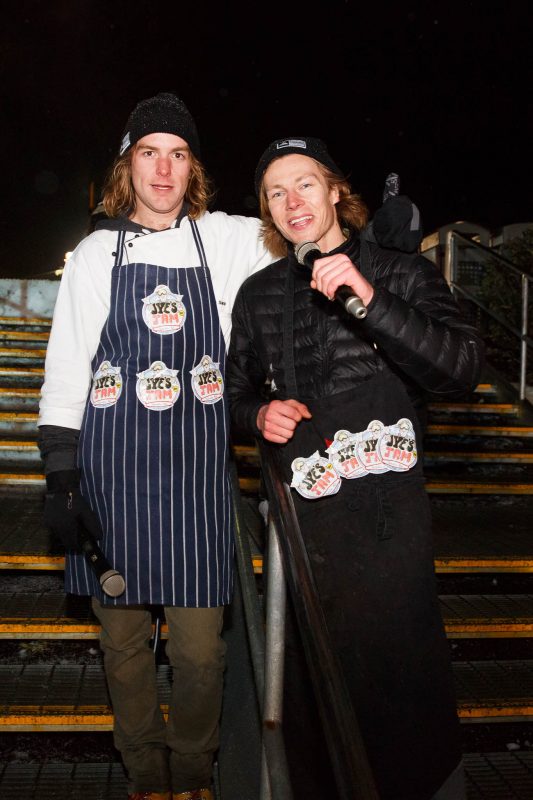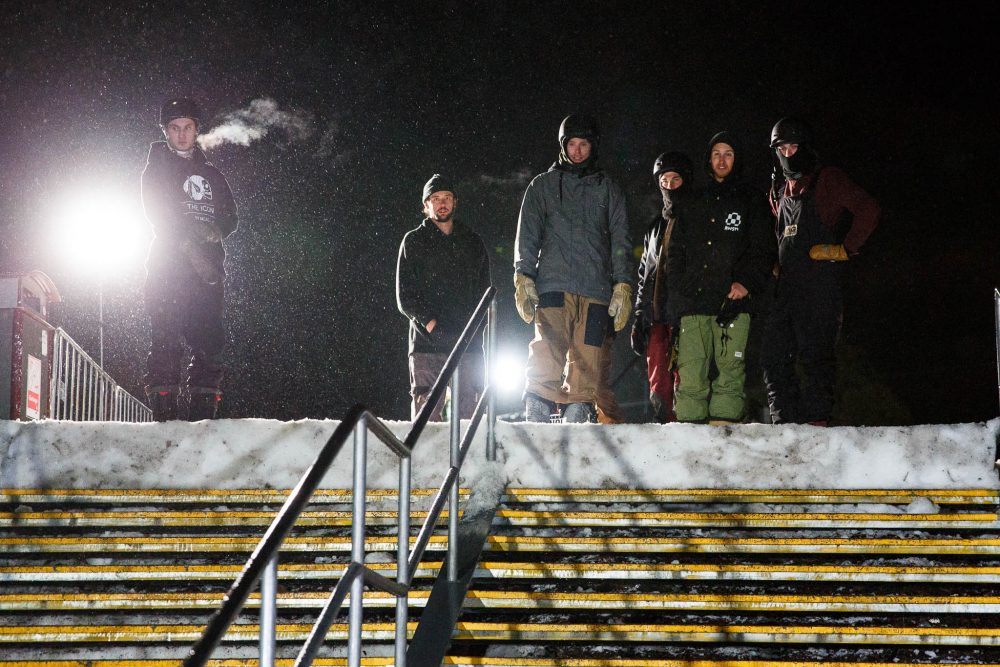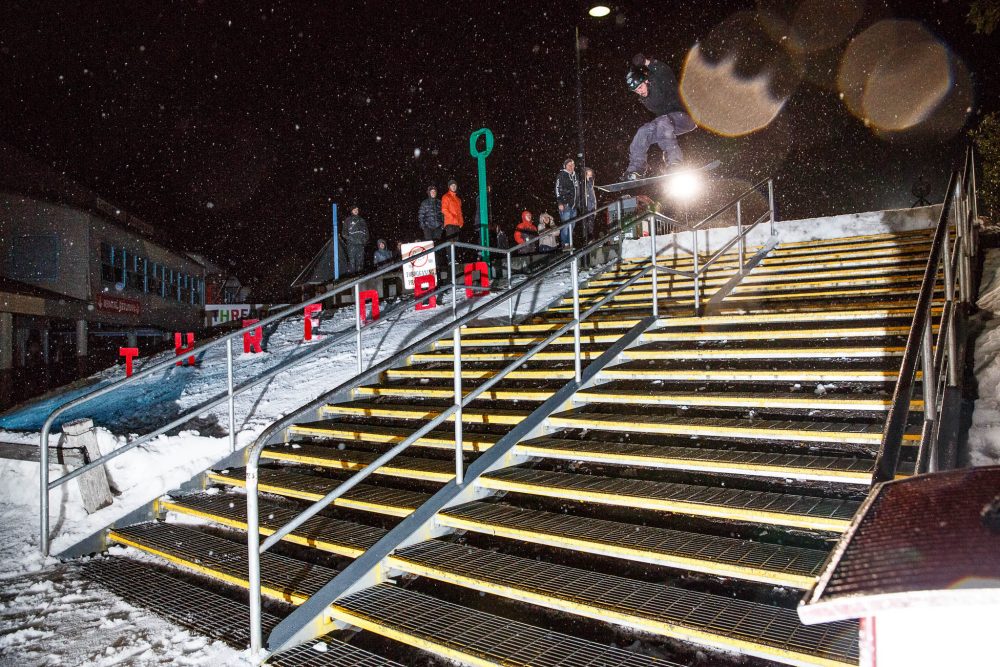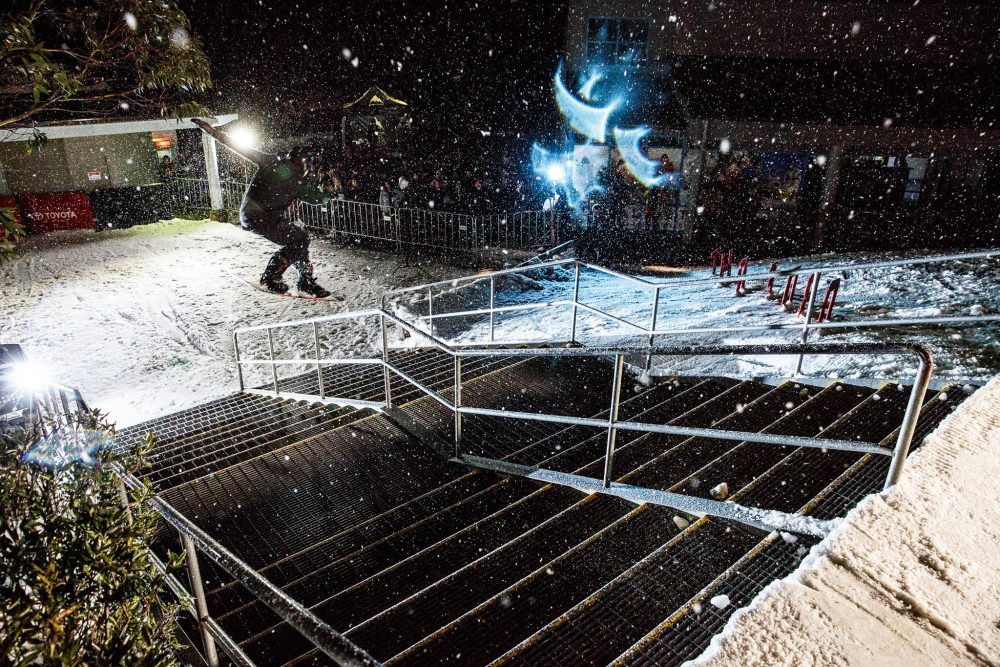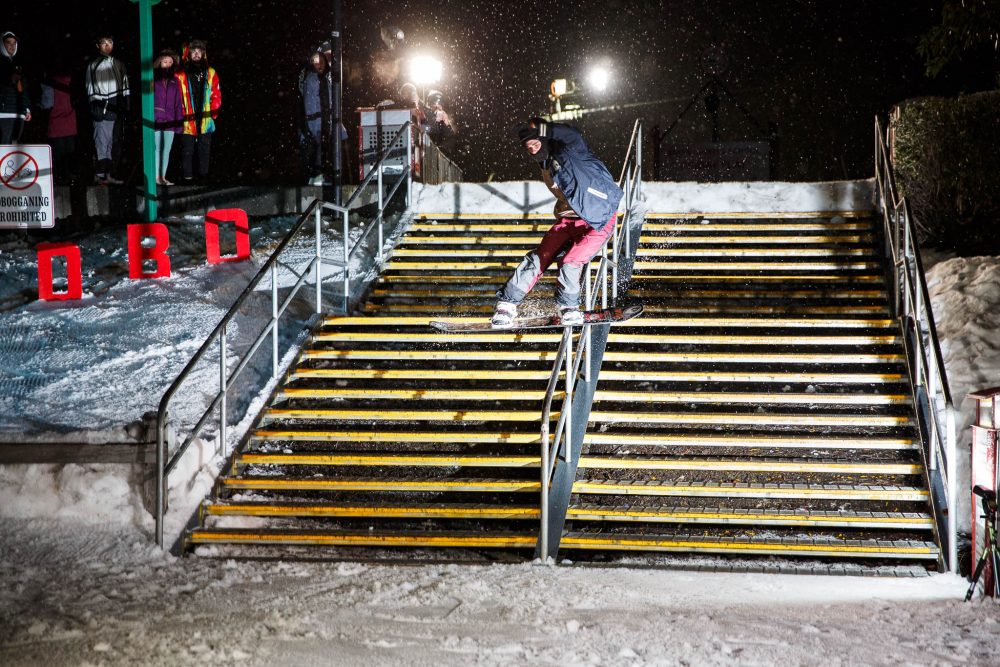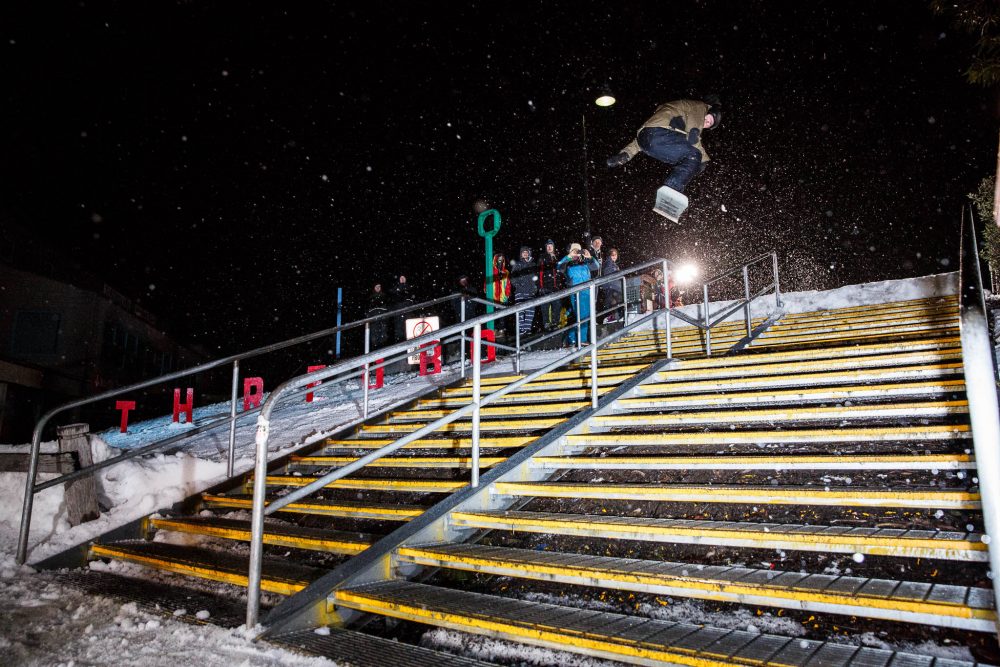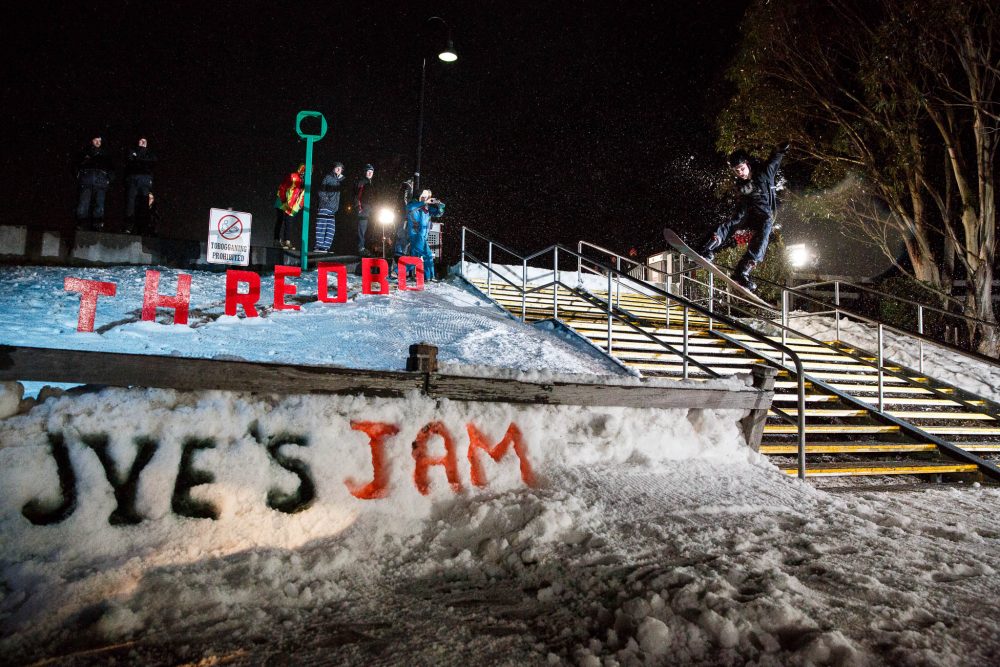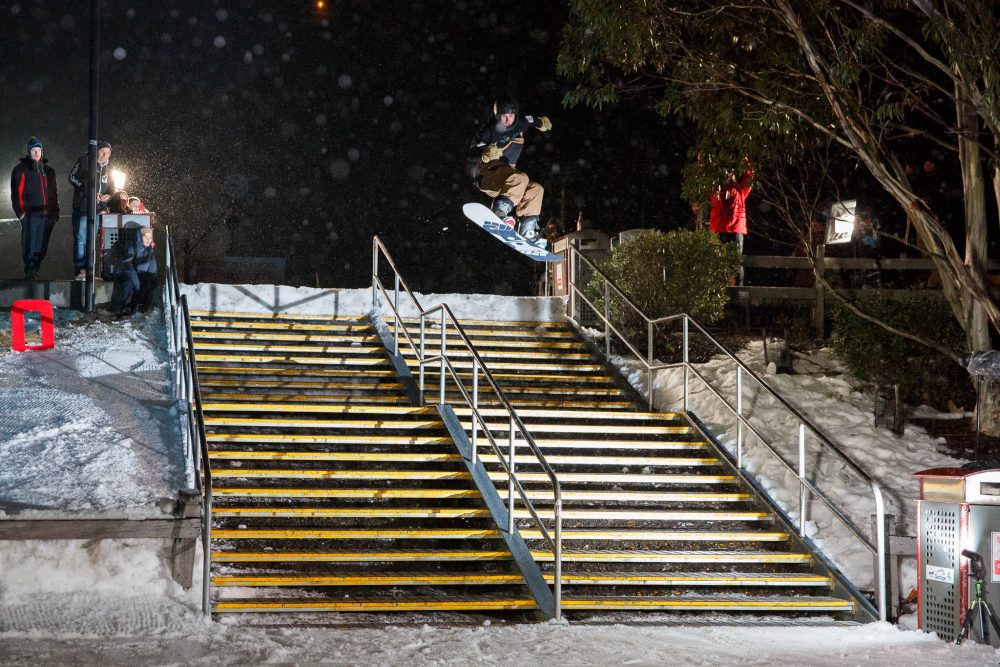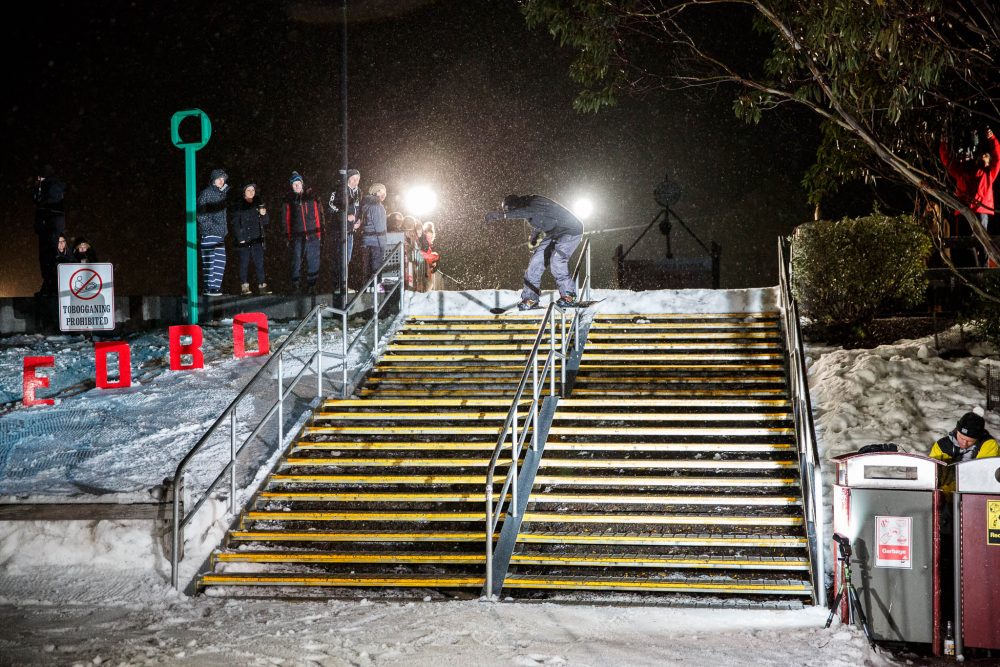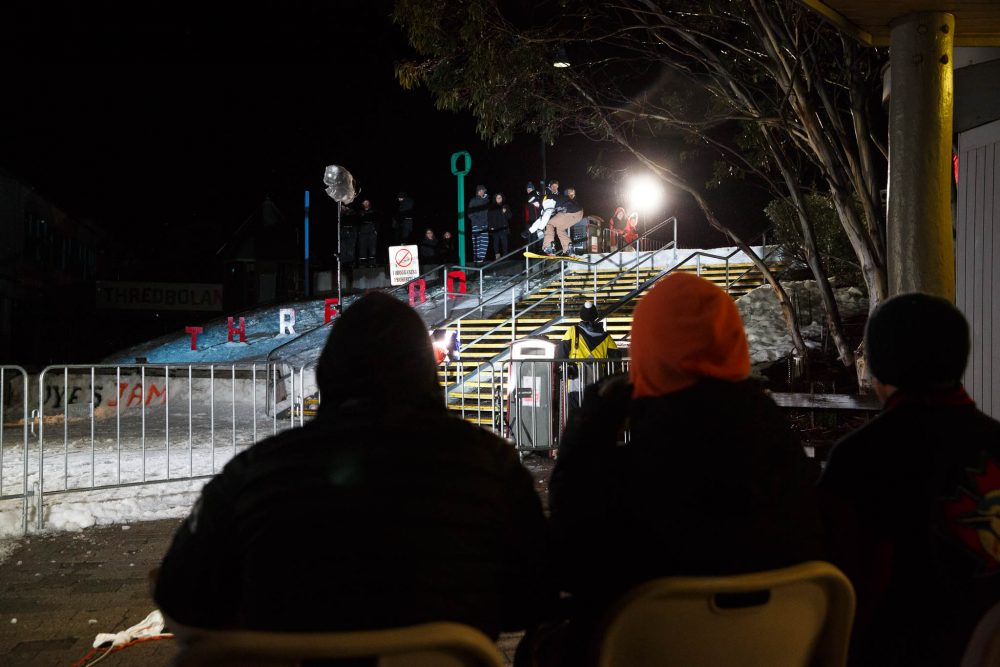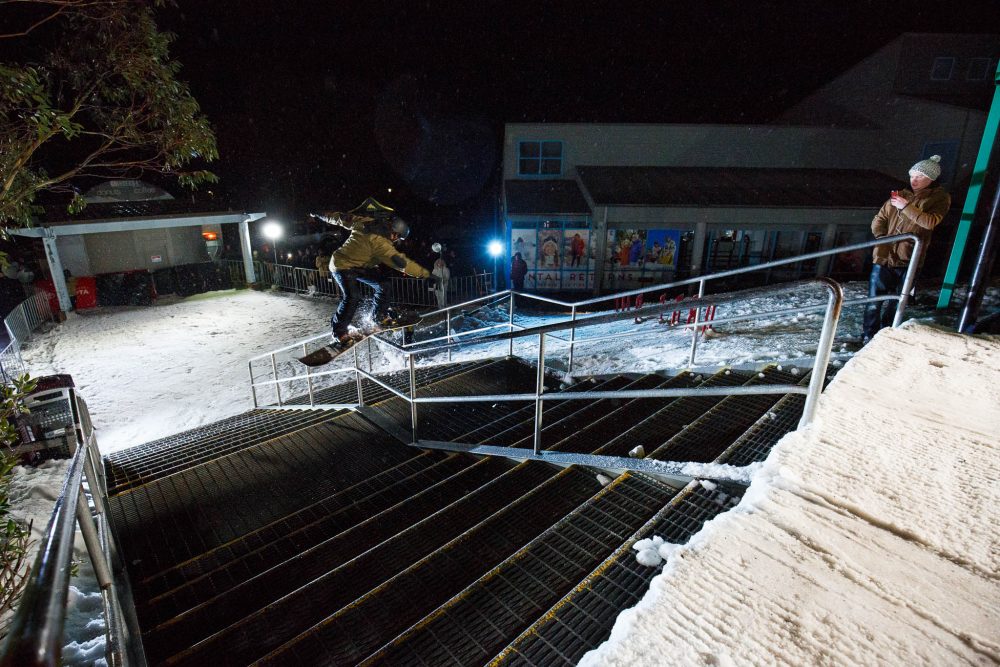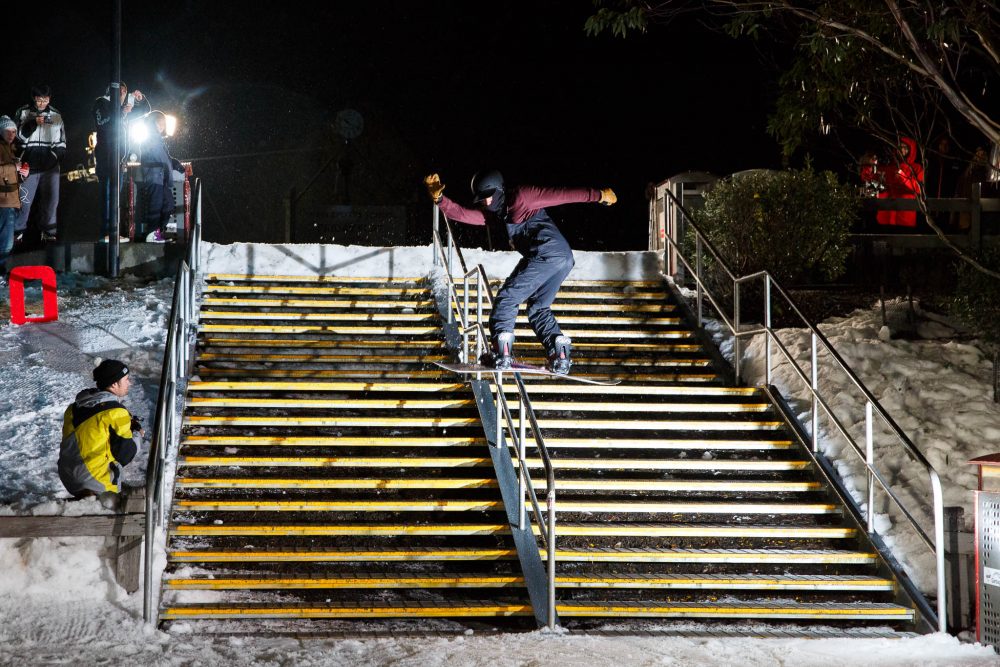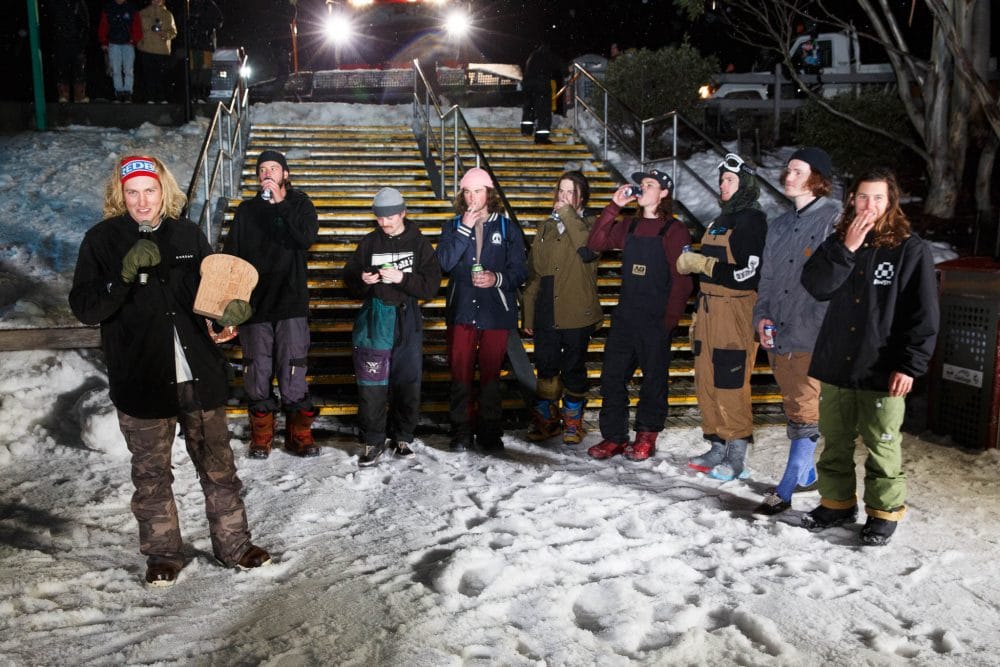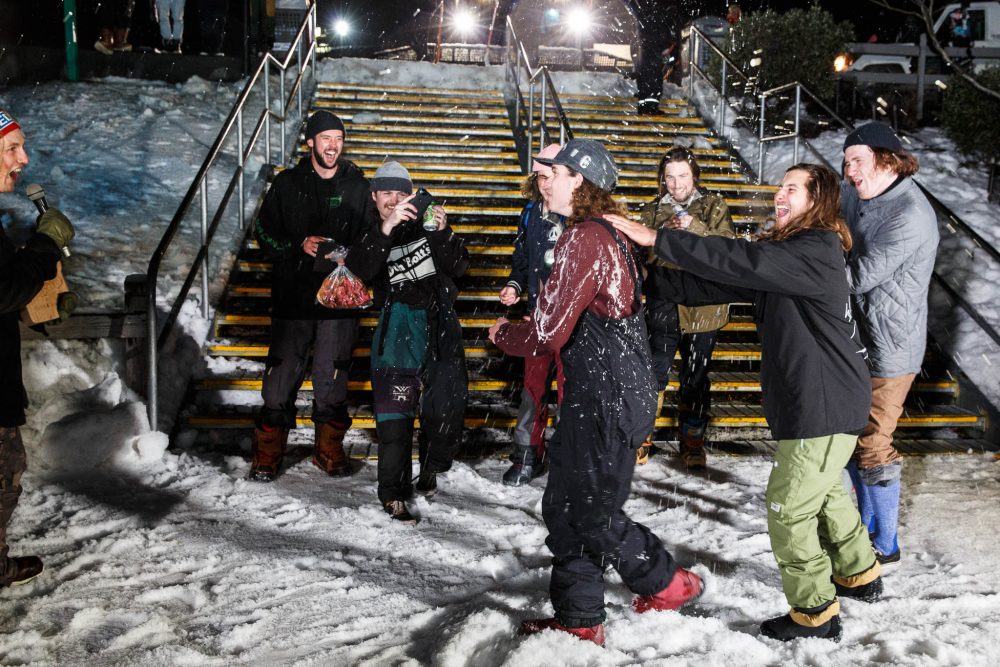 ---
Thredbo Snow Series Ridercross 2016
The juggernaut that is the Thredbo Snow Series continues to gain momentum and rolls on with the Ridercross on High Noon. With an abundance of thrills and spills it's always popular with competitors and spectators alike. It's time to find out who's the boss, of Ridercross. To read more click here.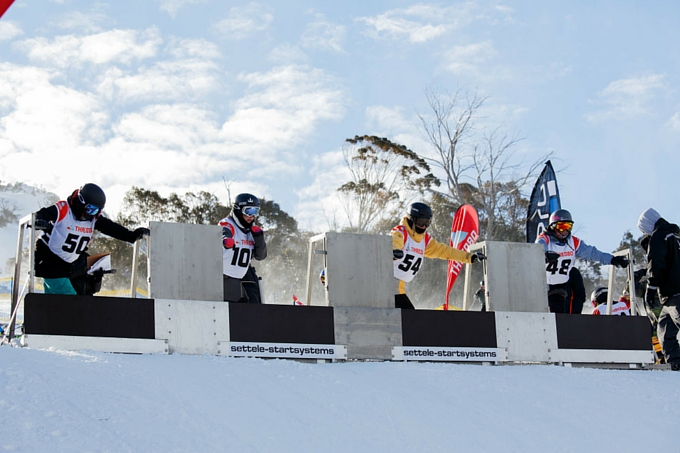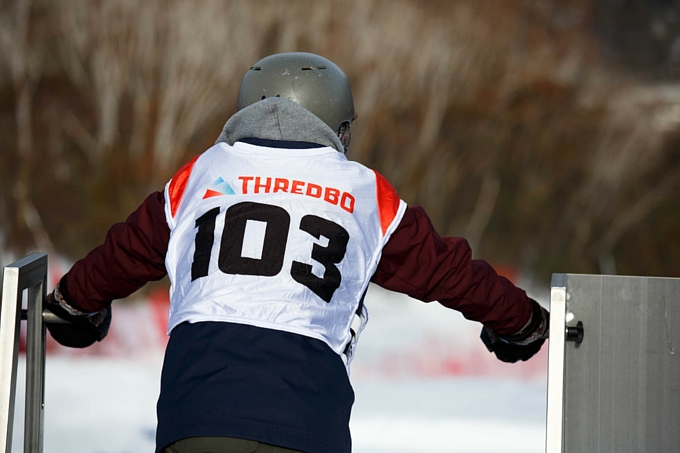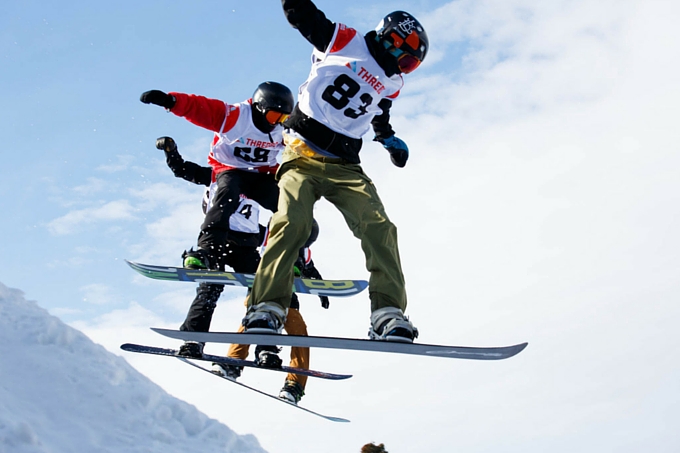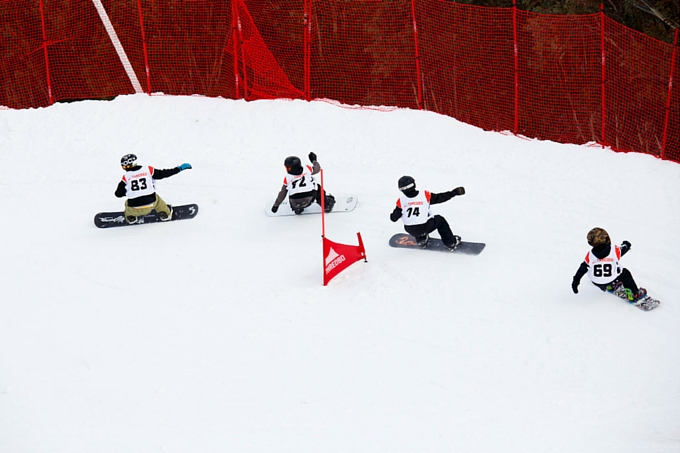 ---
The Torah Bright Mini Shred 2016
The second annual Torah Bright Mini Shred was back, bigger and better in 2016. Thanks Torah and friends for being such amazing coaches. It was awesome to see so many kids hitting a jump, sliding a rail or landing a new trick for the first time. We're all ready looking forward to 2017! To read more click here.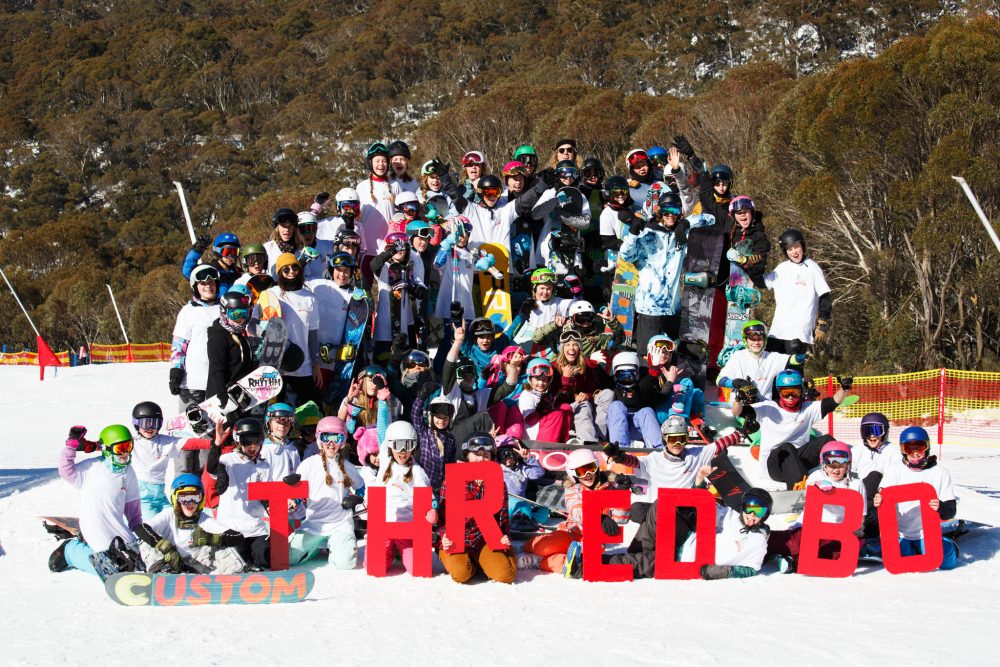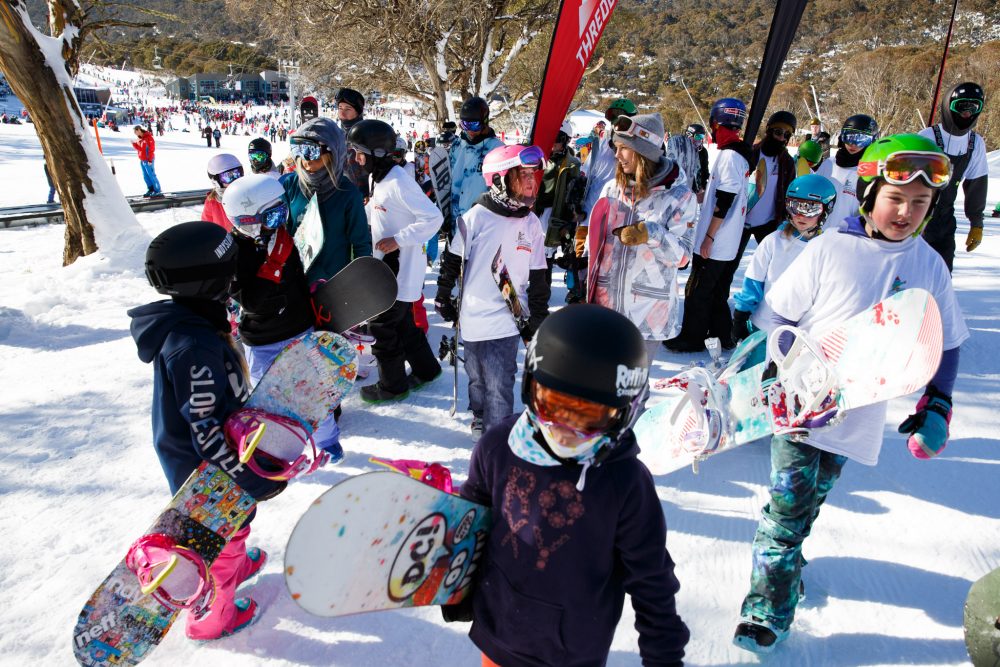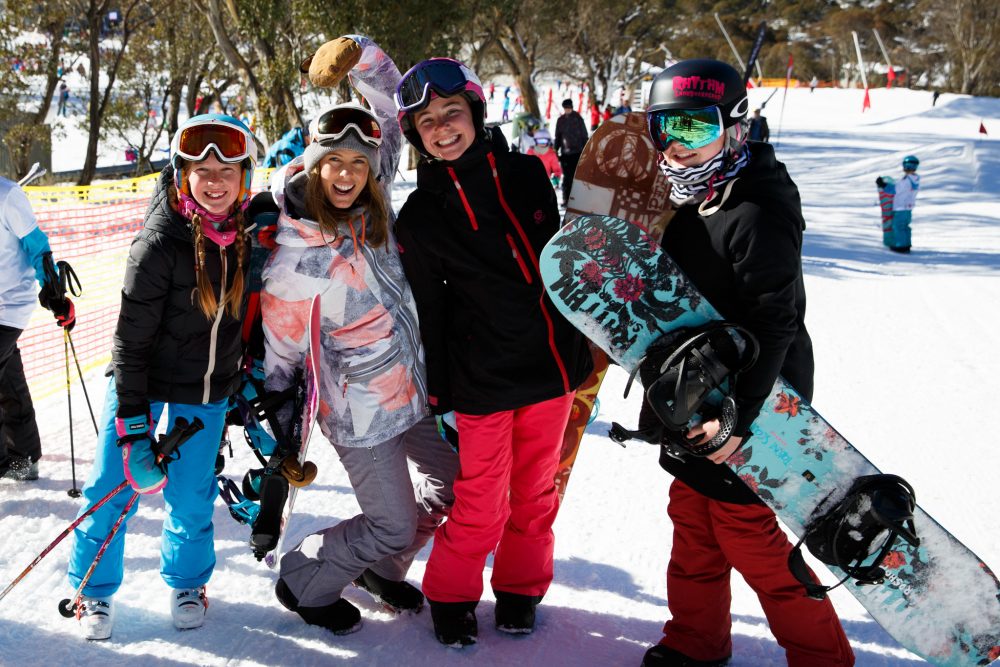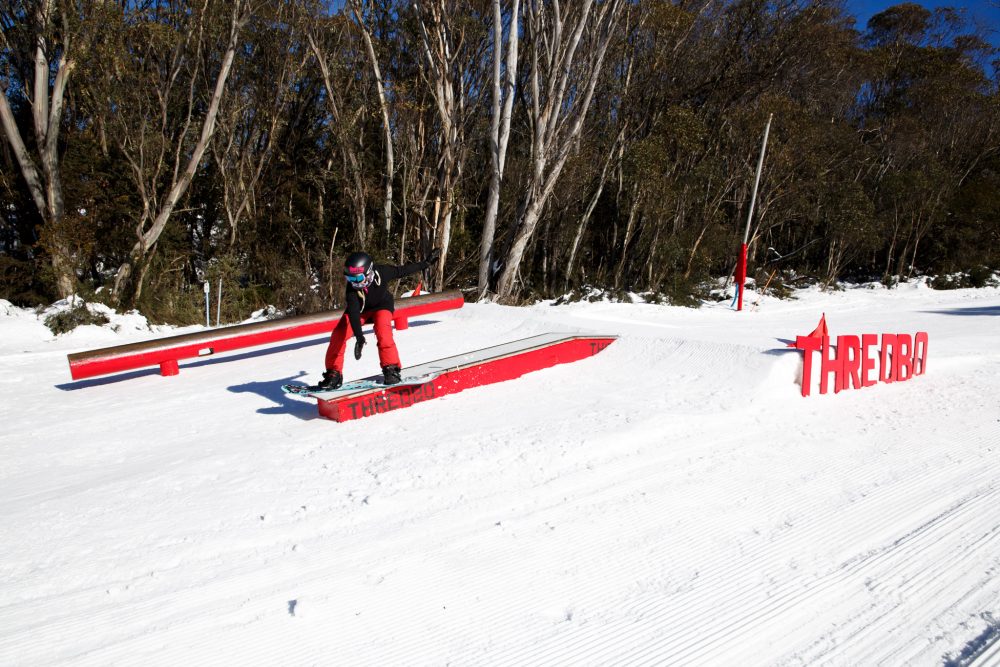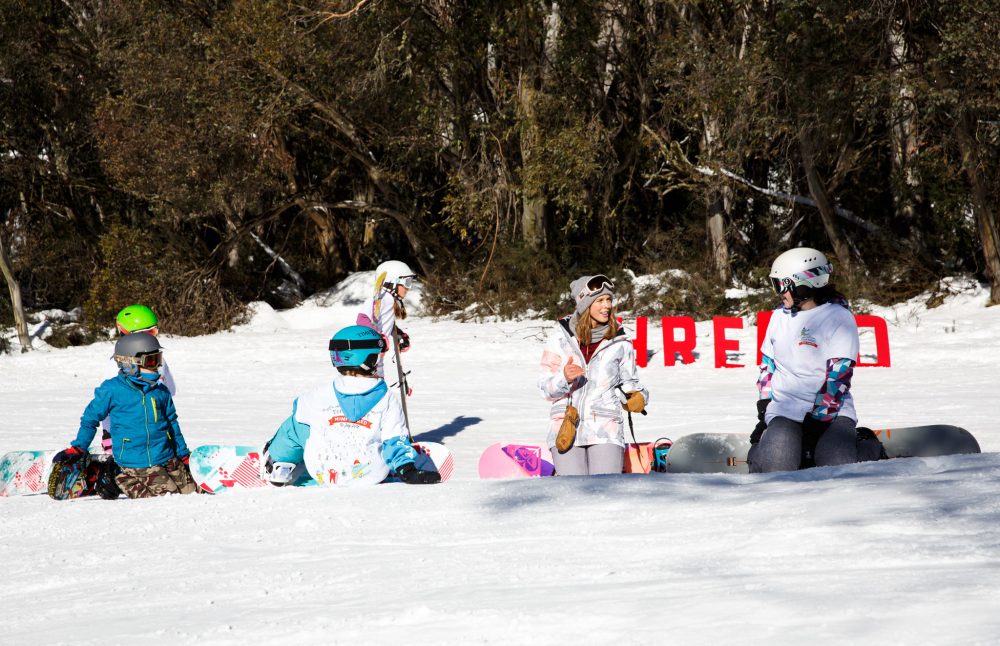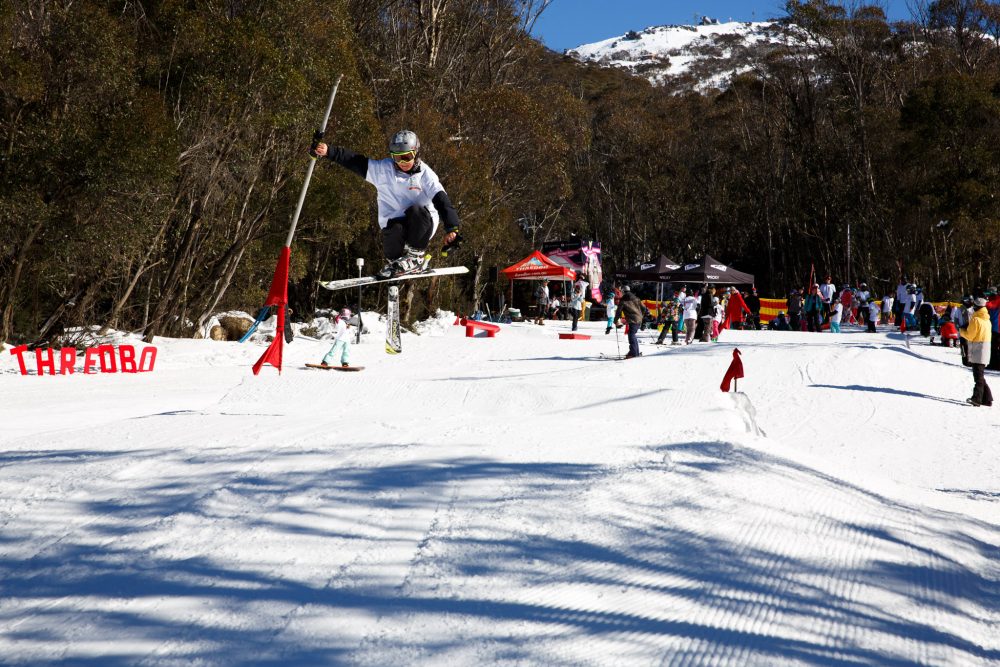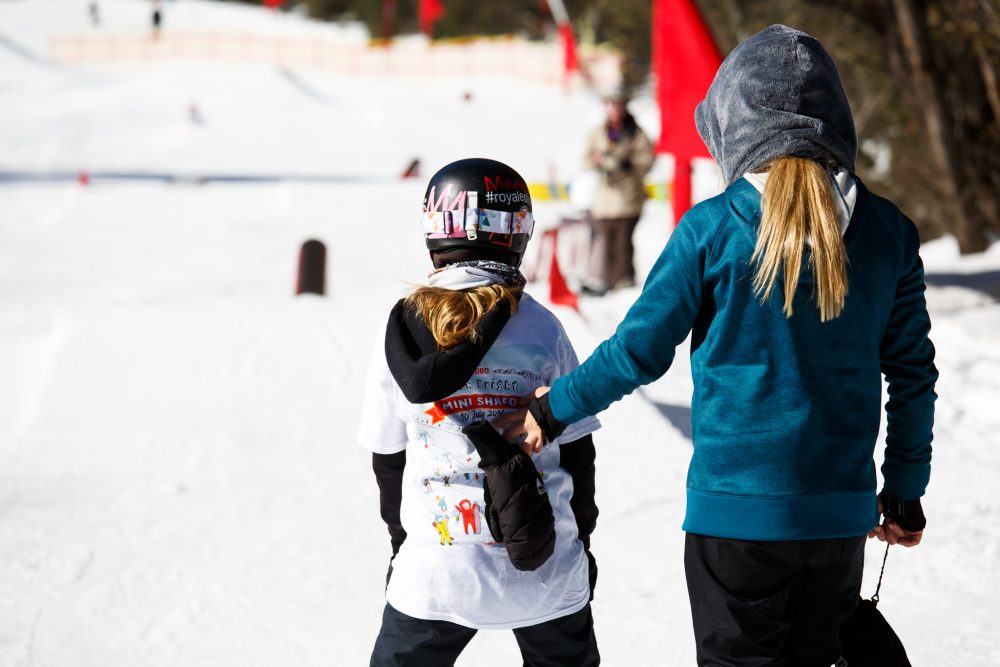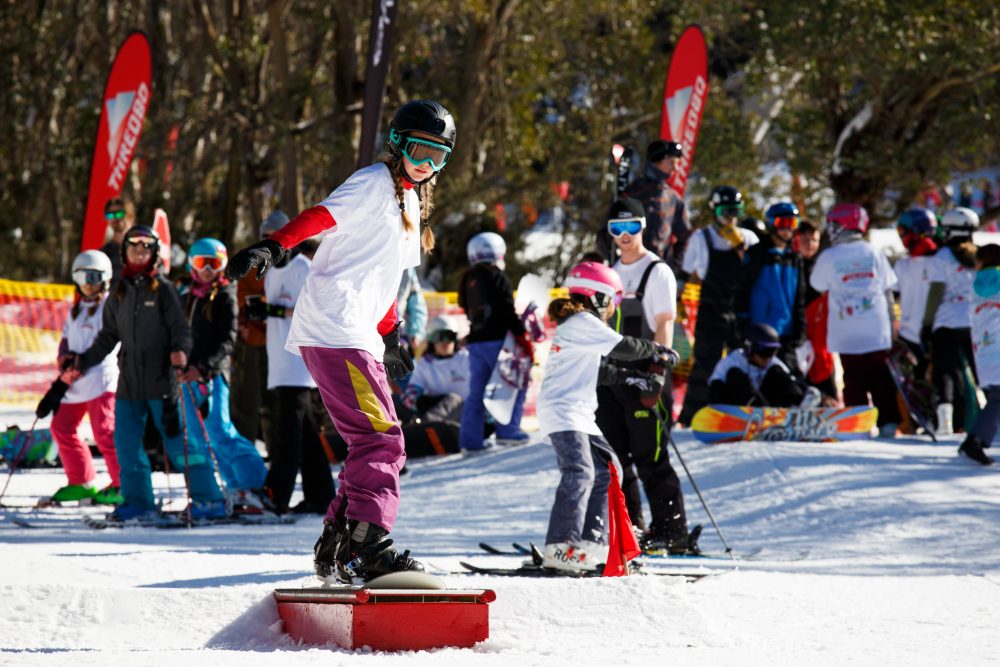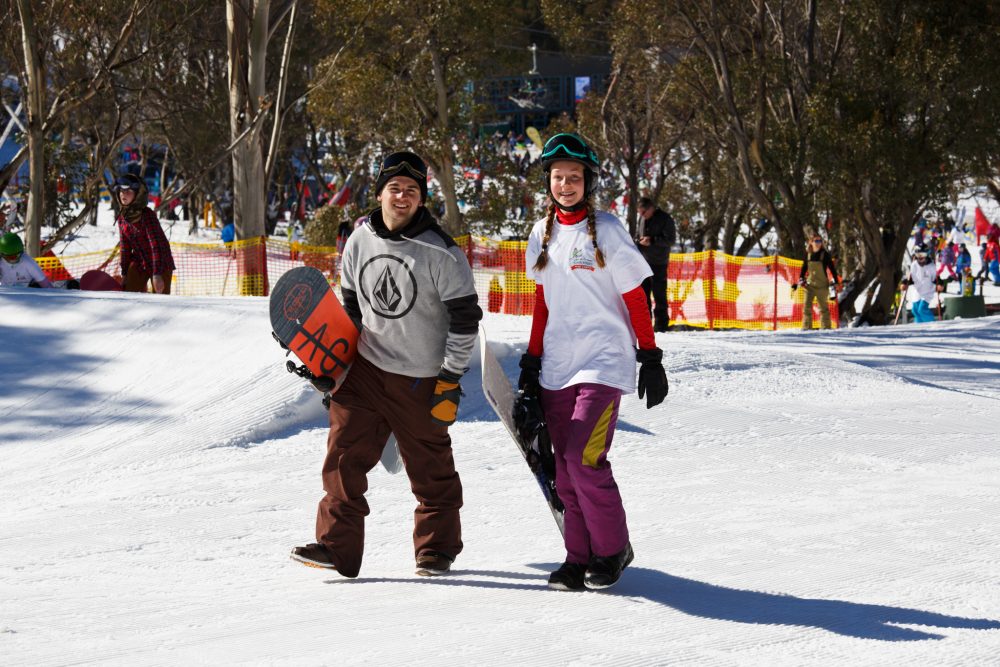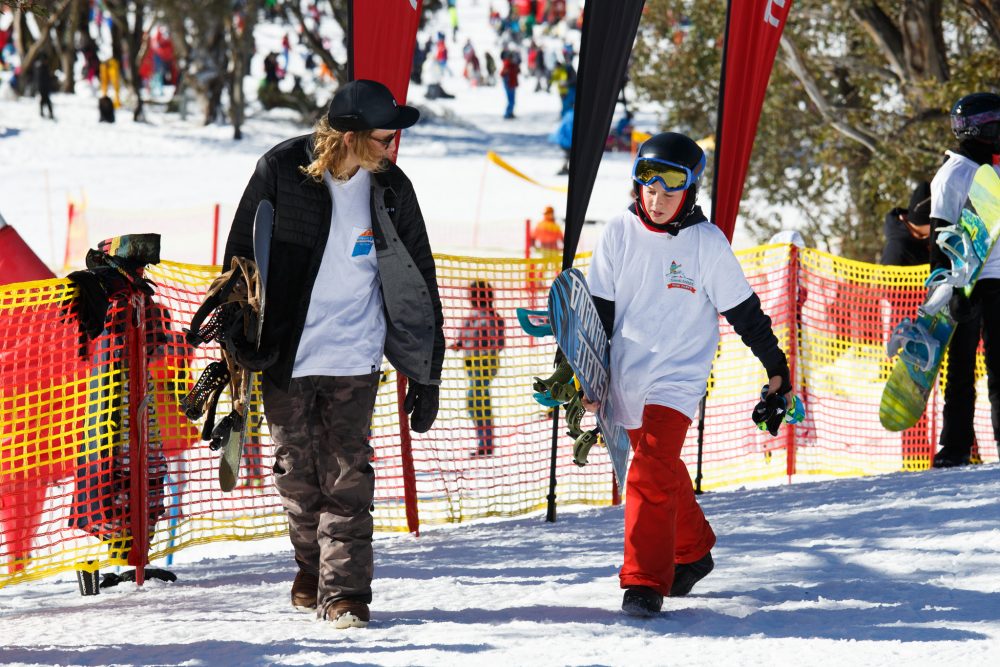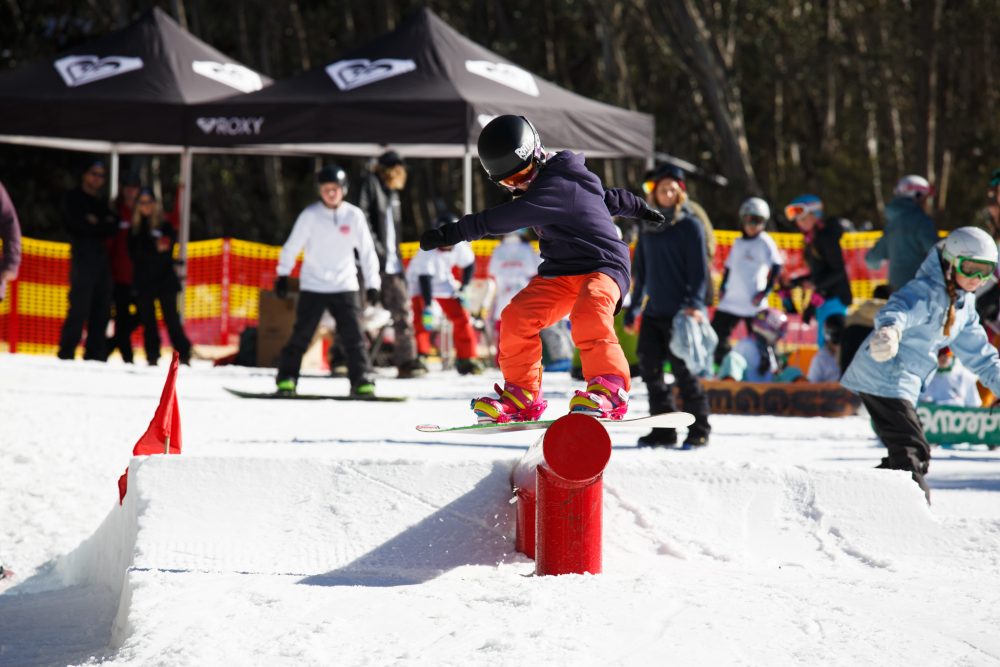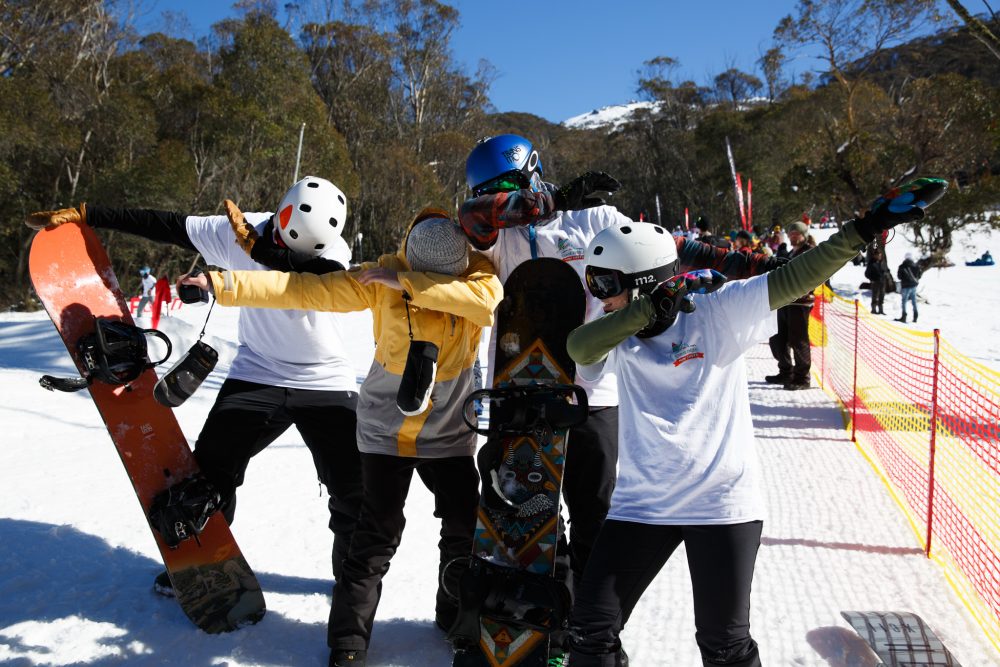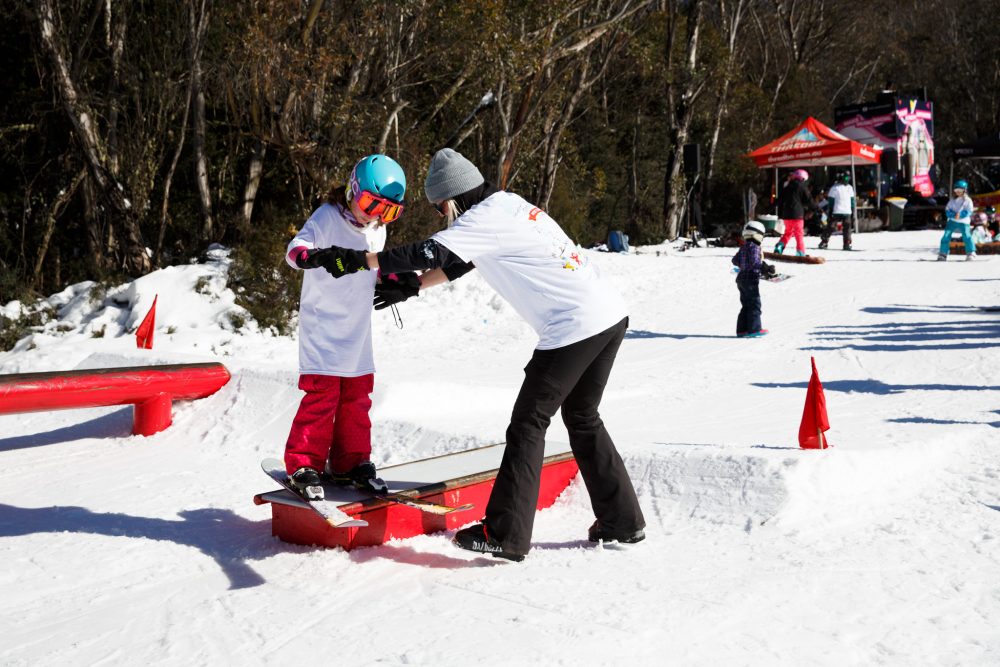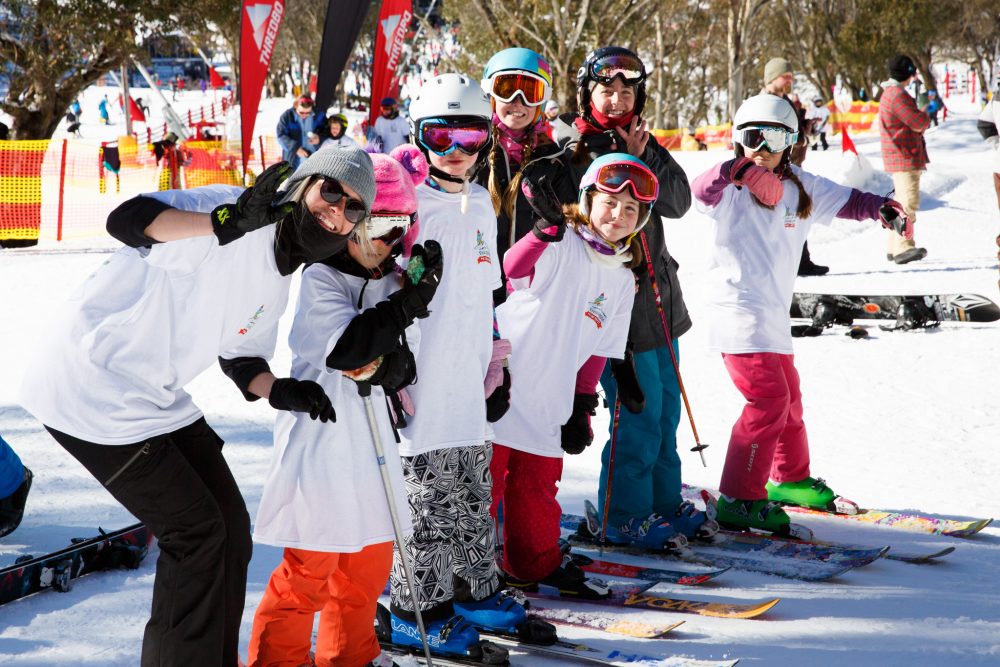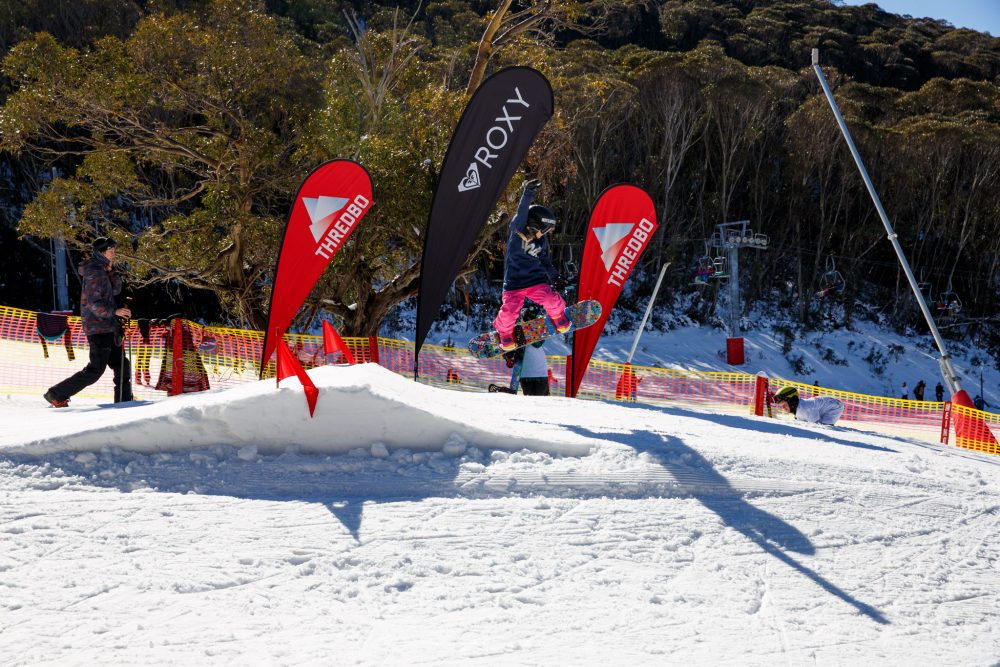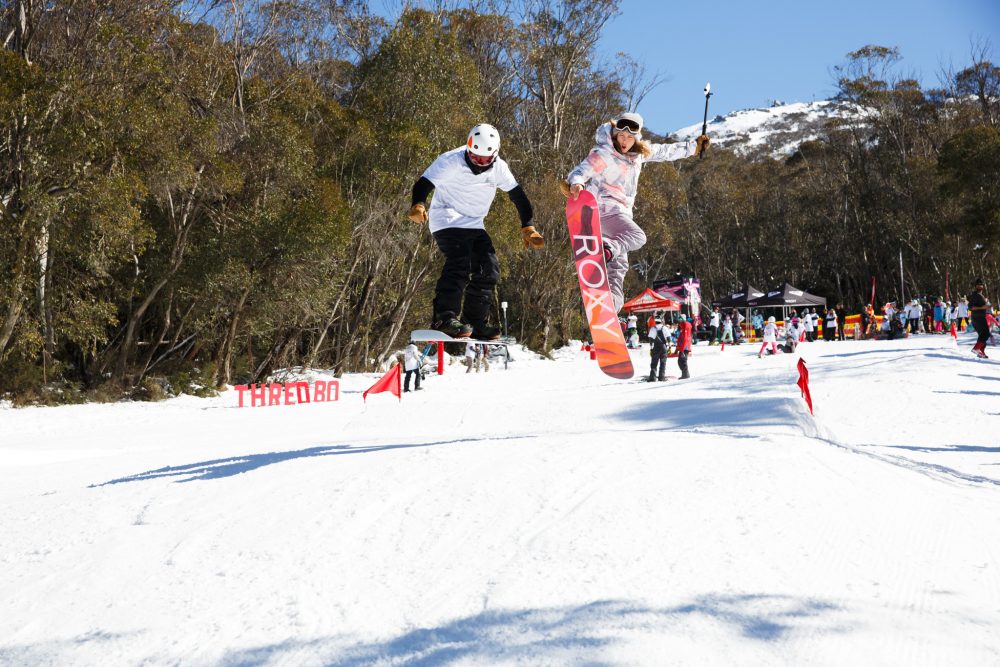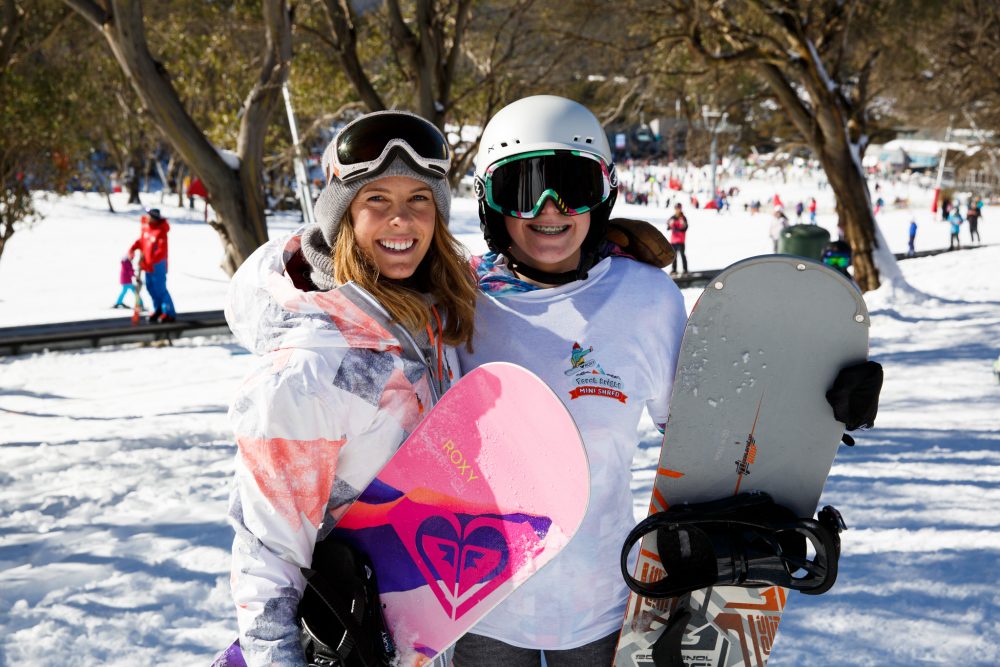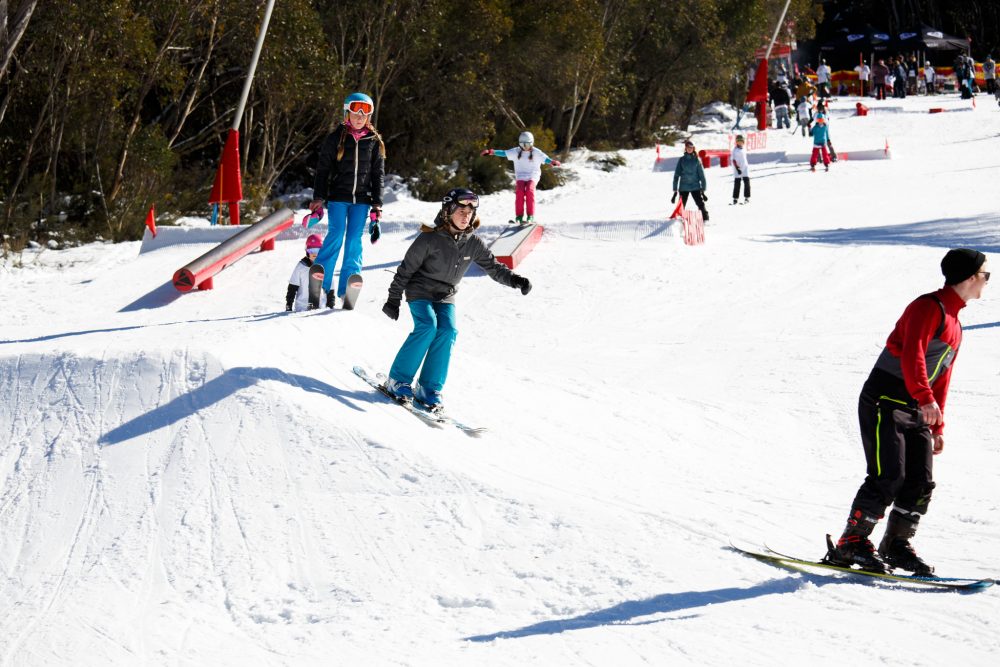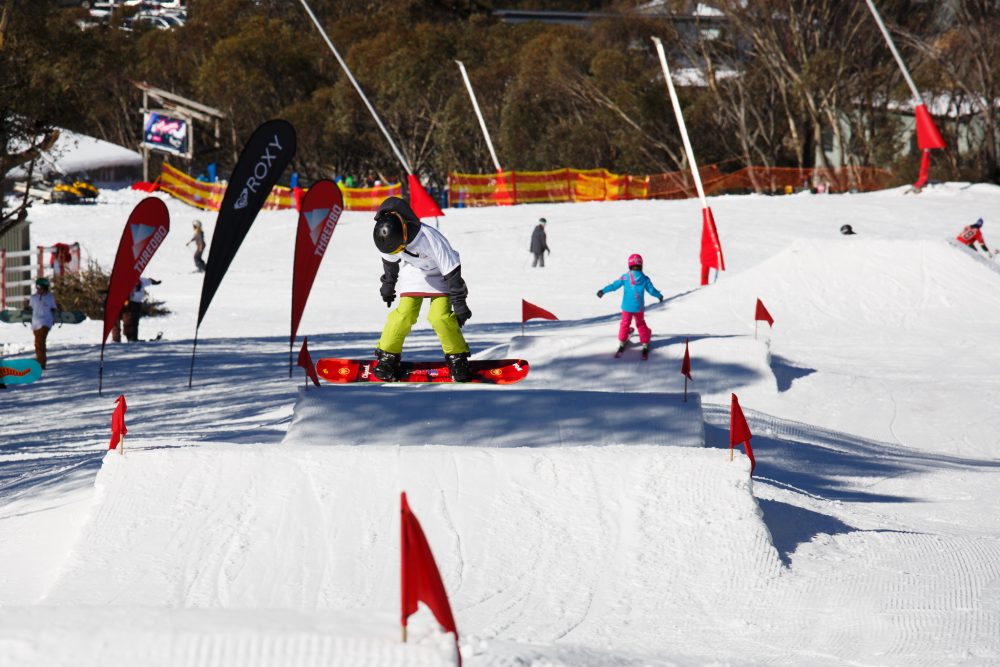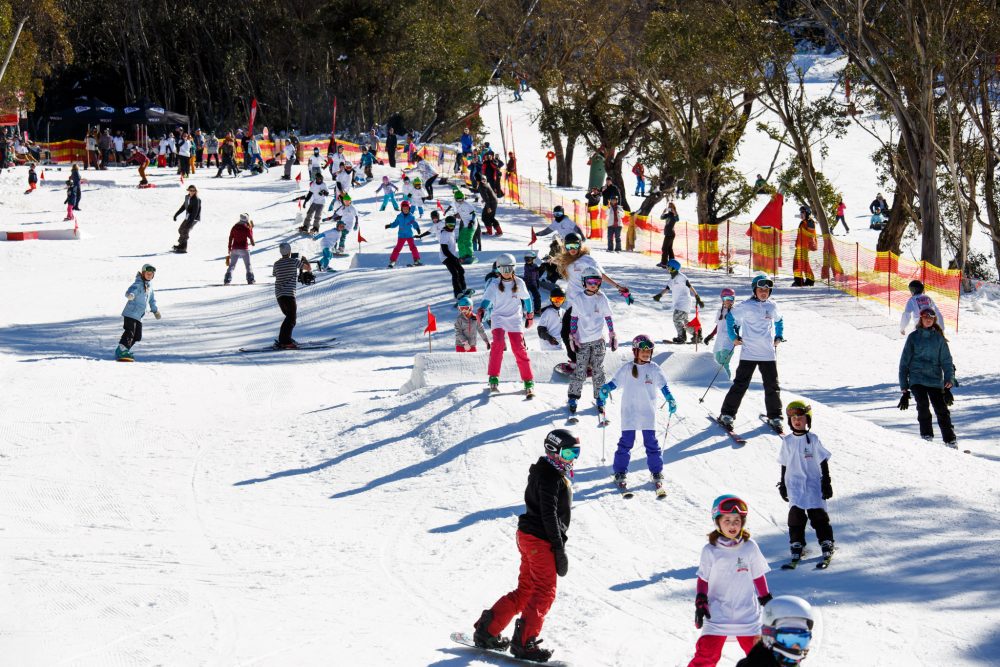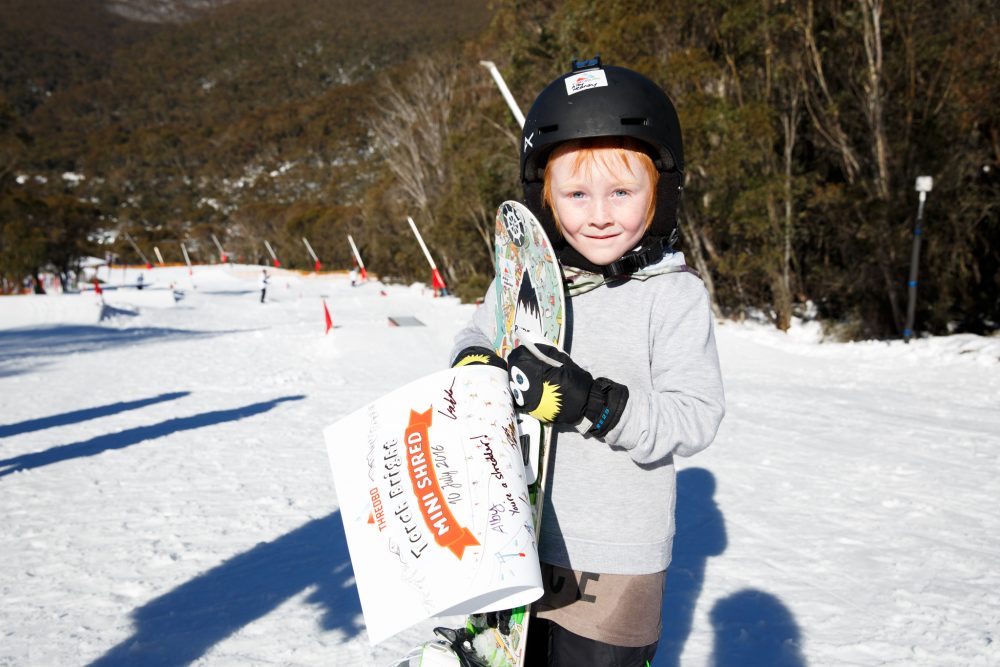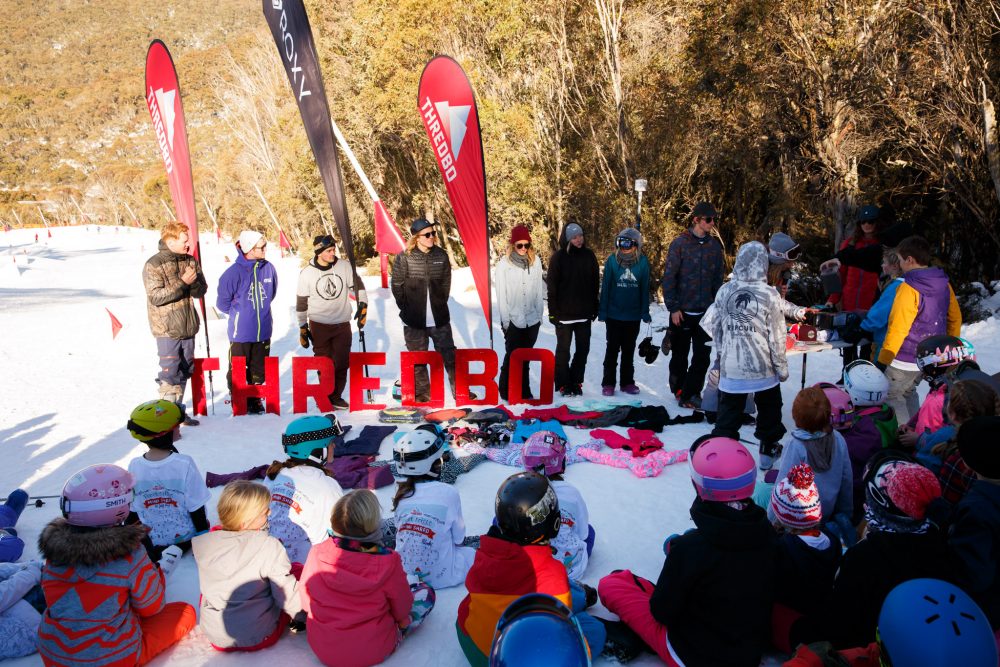 ---
Thredbo Snow Series Rail Jam 2016
The Rail Jam kicked of the busy Thredbo Parks Calendar and the Thredbo Snow Series for 2016. Two features each with three options meant the fun and highly trickable course was ripped up by groms, juniors and adult competitors alike. Rail Jam fun for all! Thanks for everyone's help organising the event. Huge props to the riders for coming out and throwing down. To read more click here.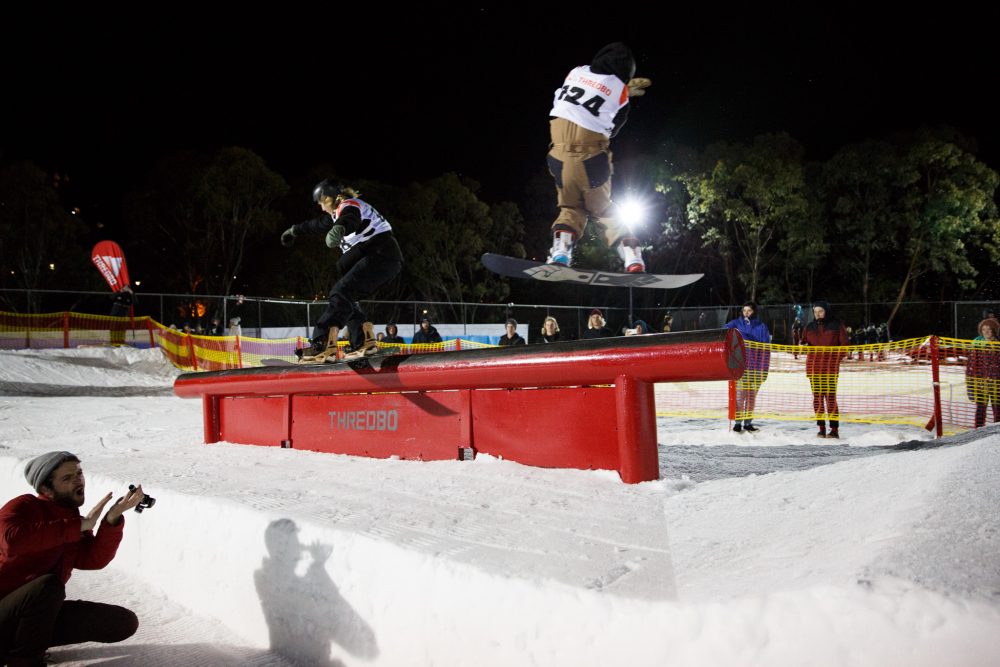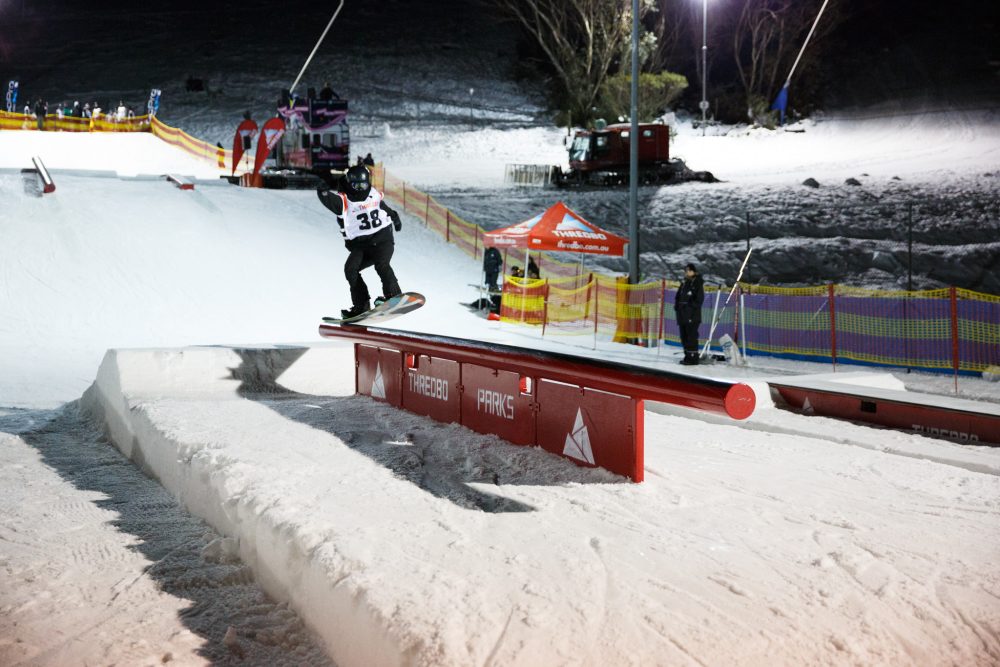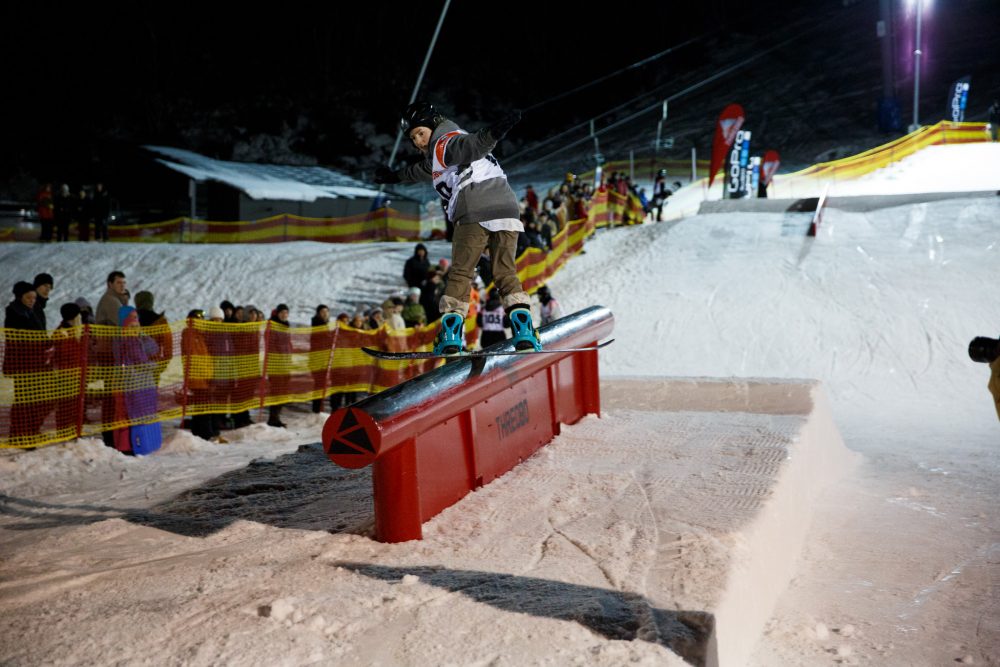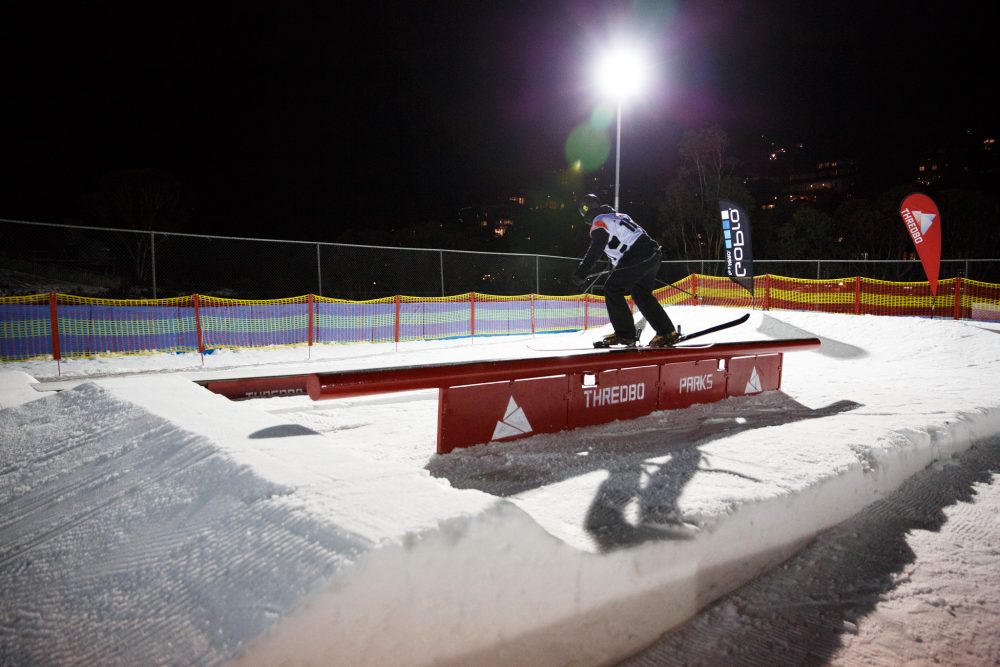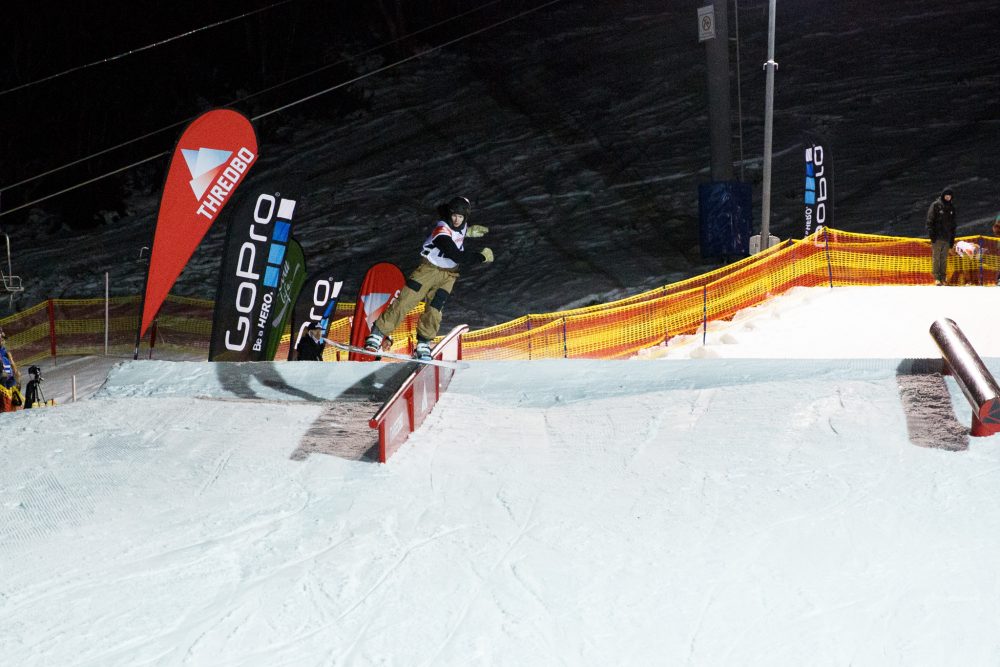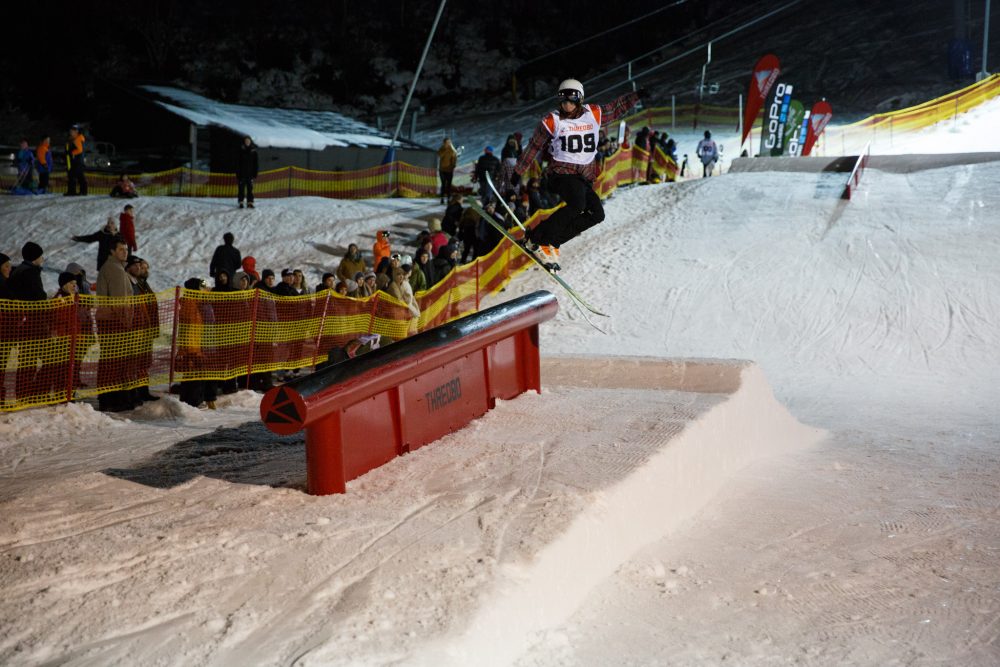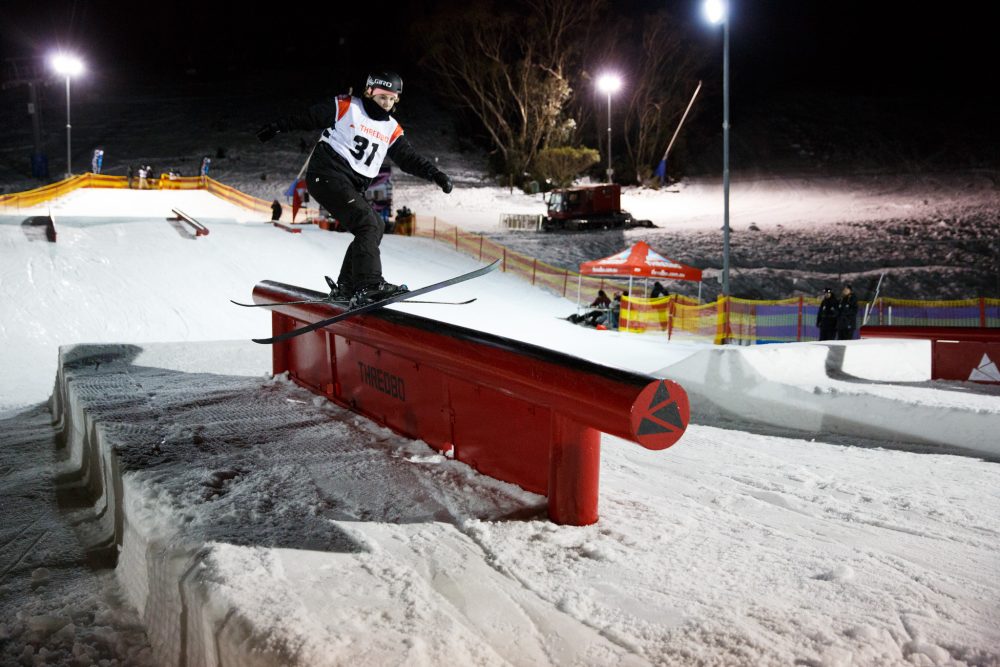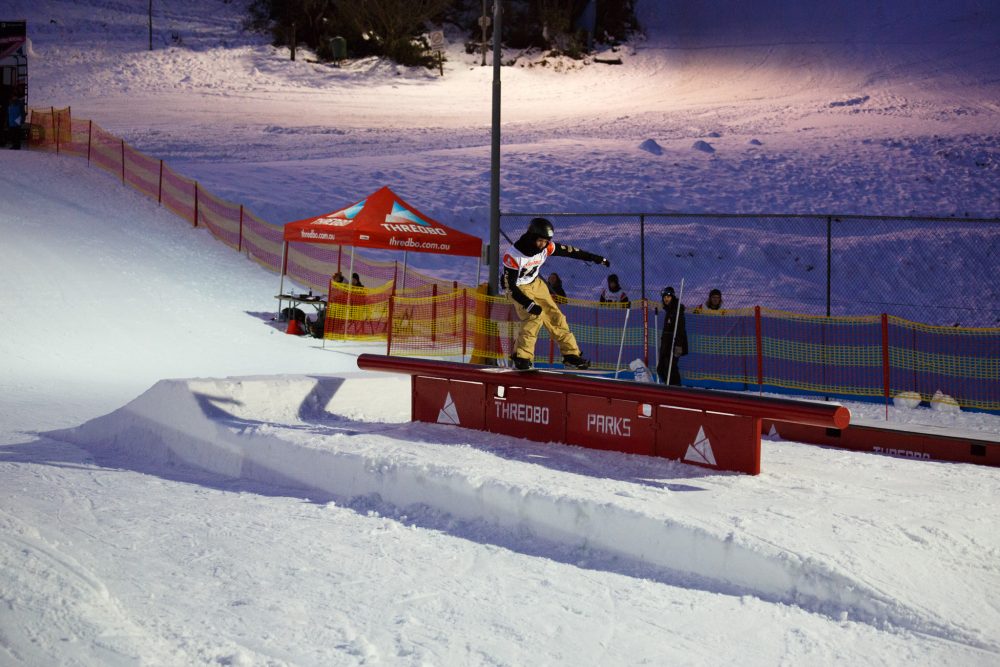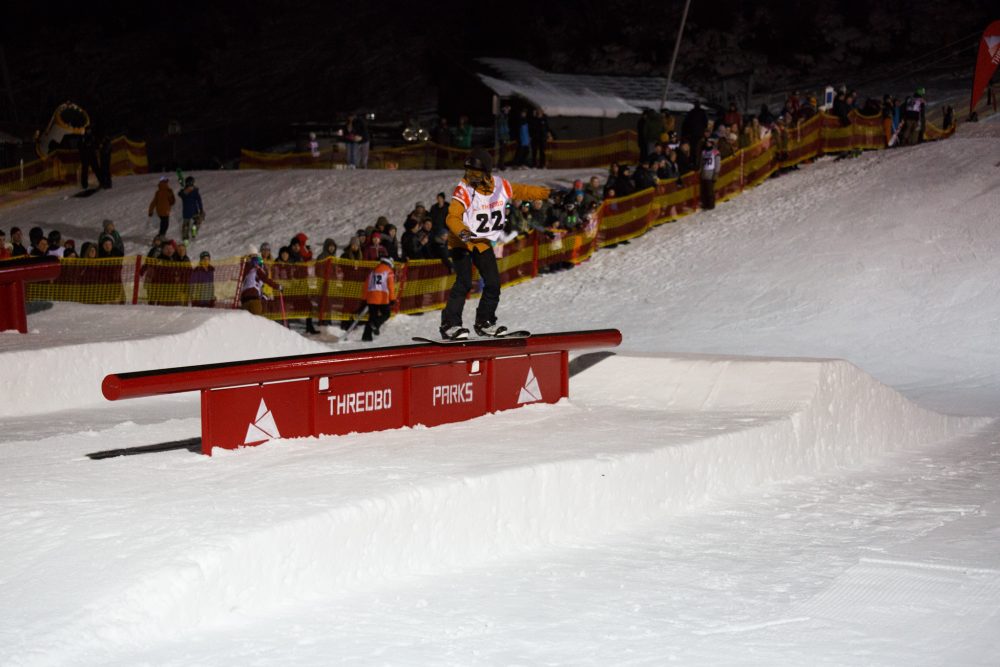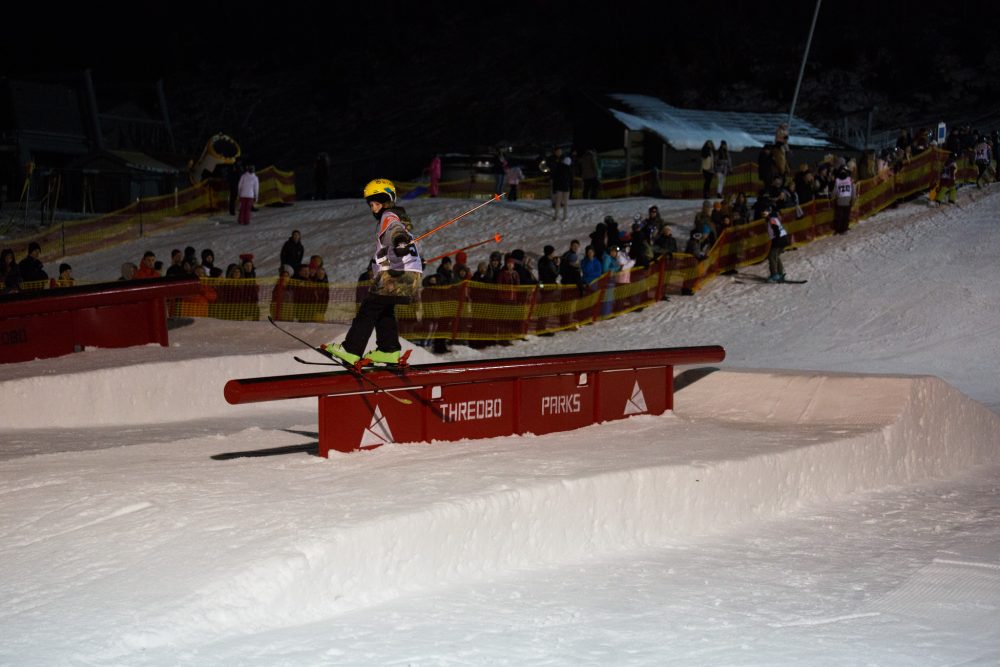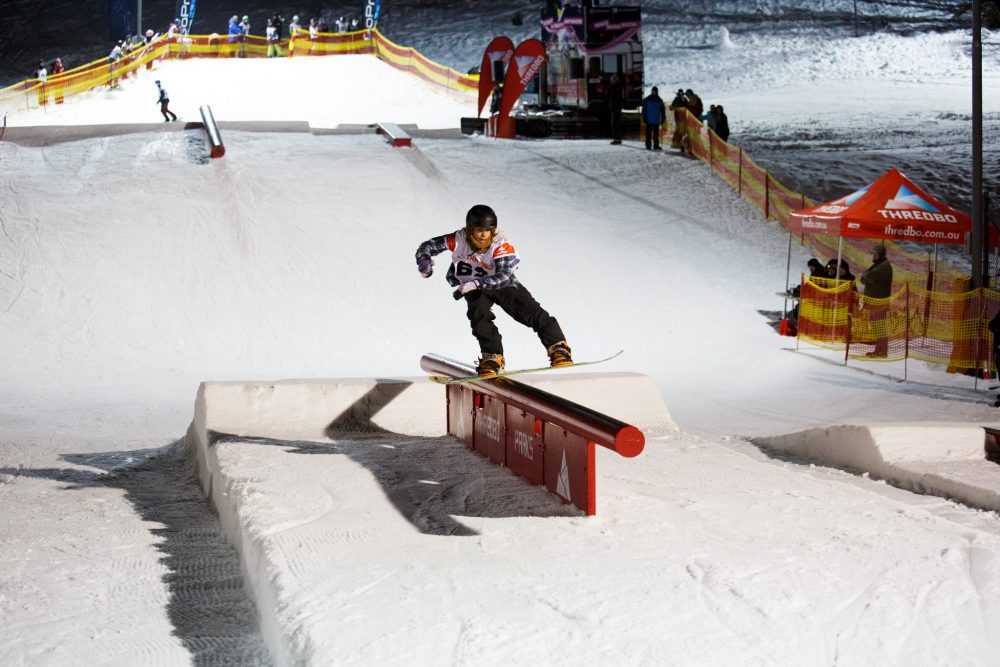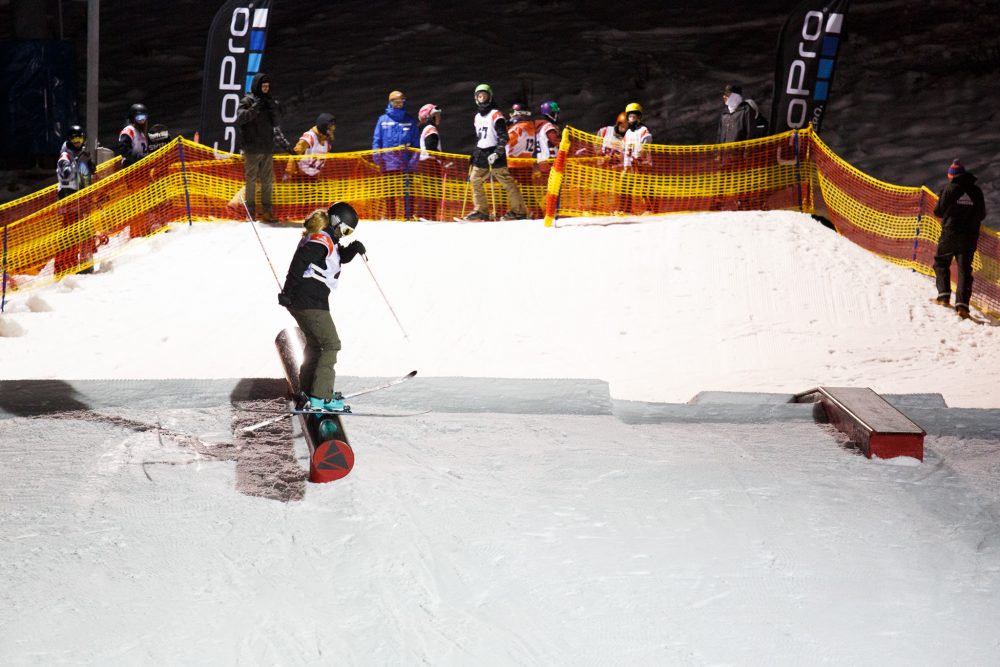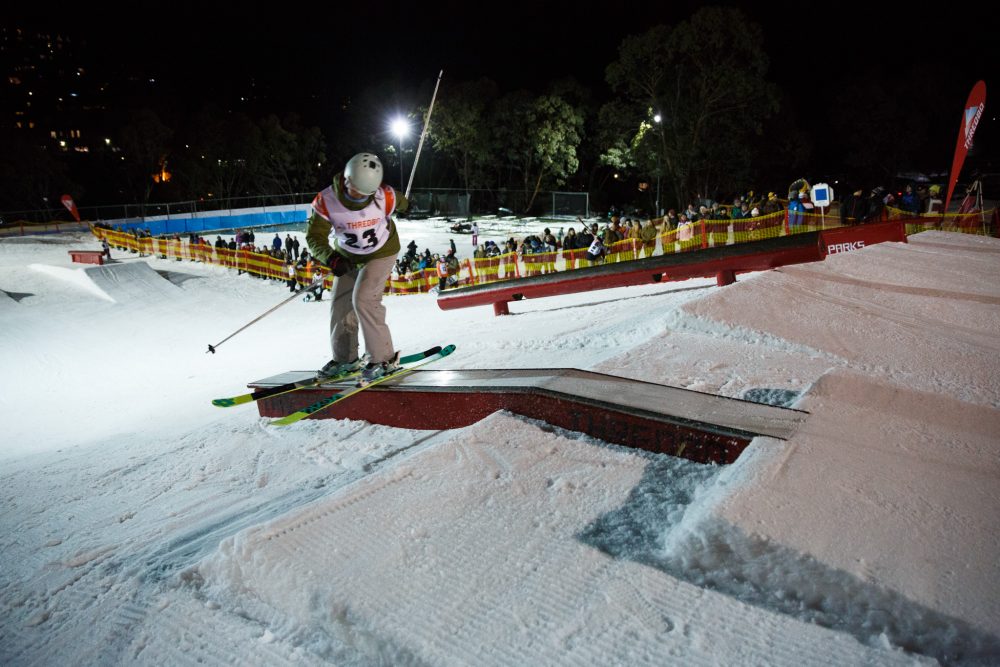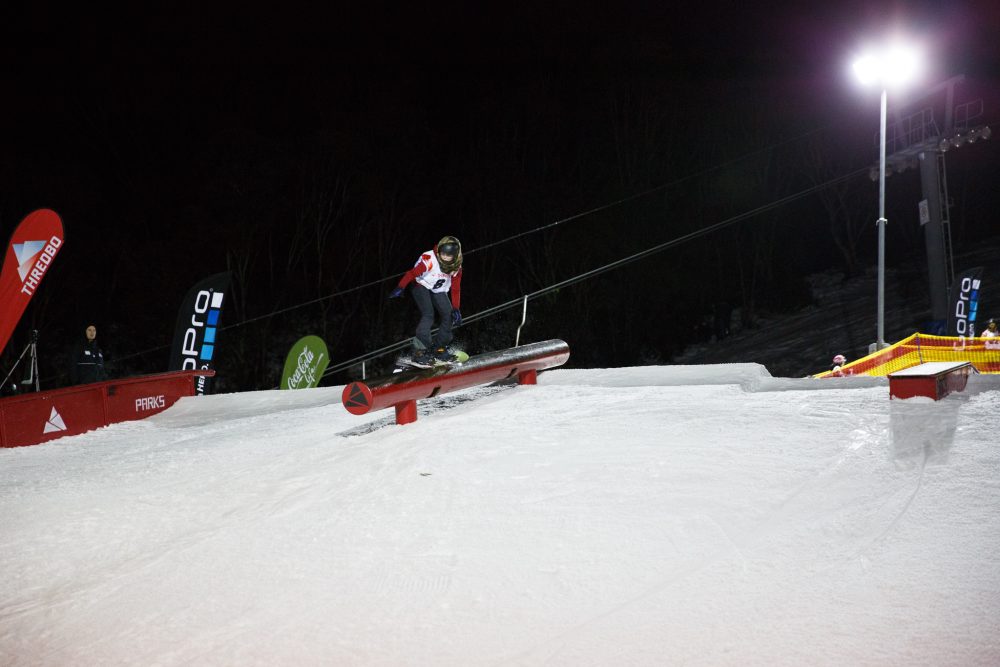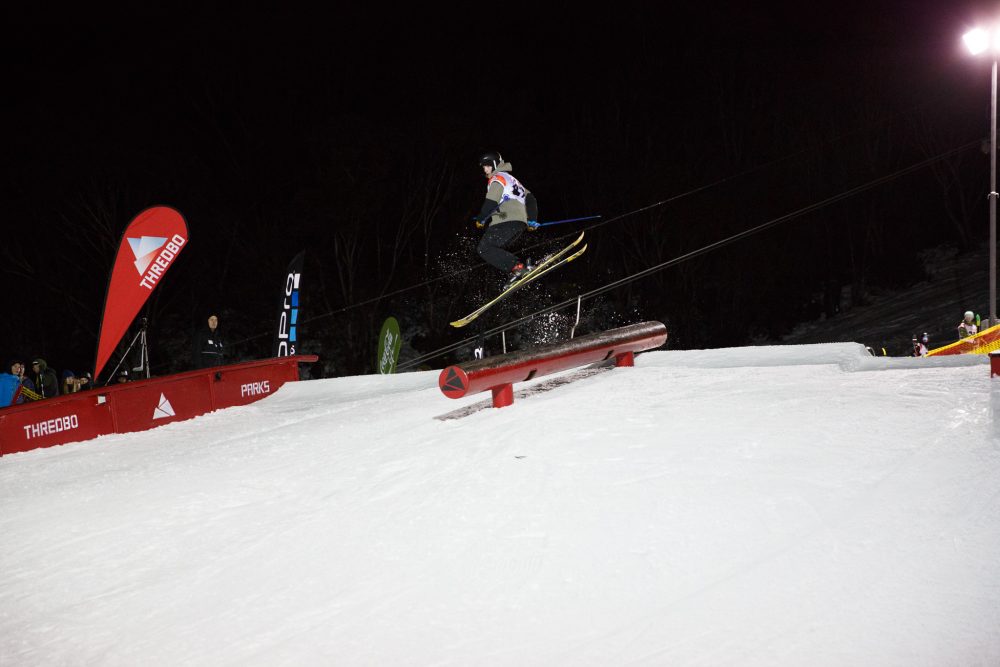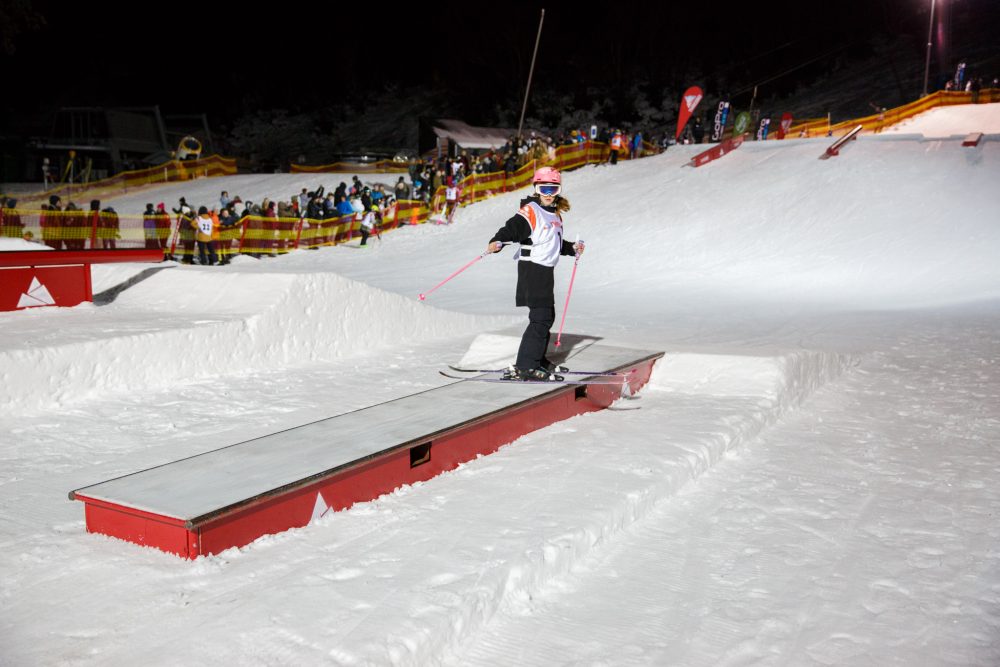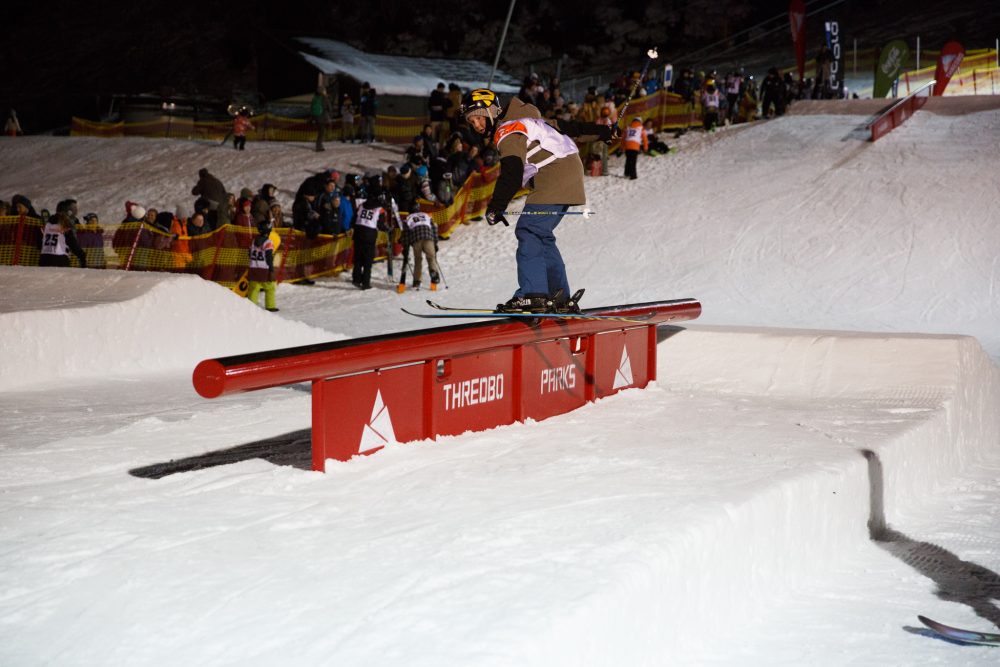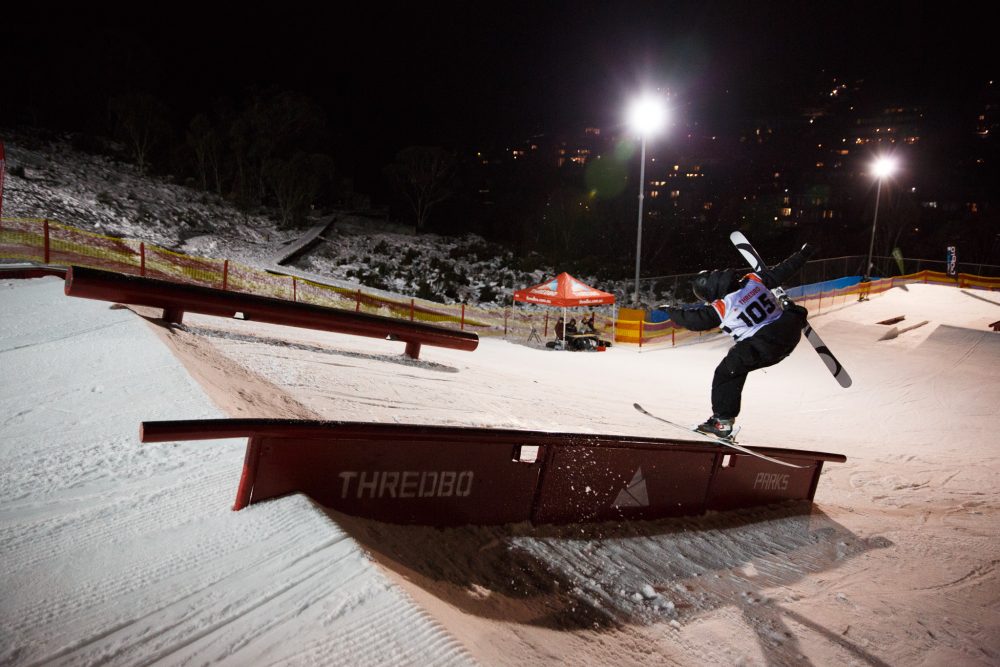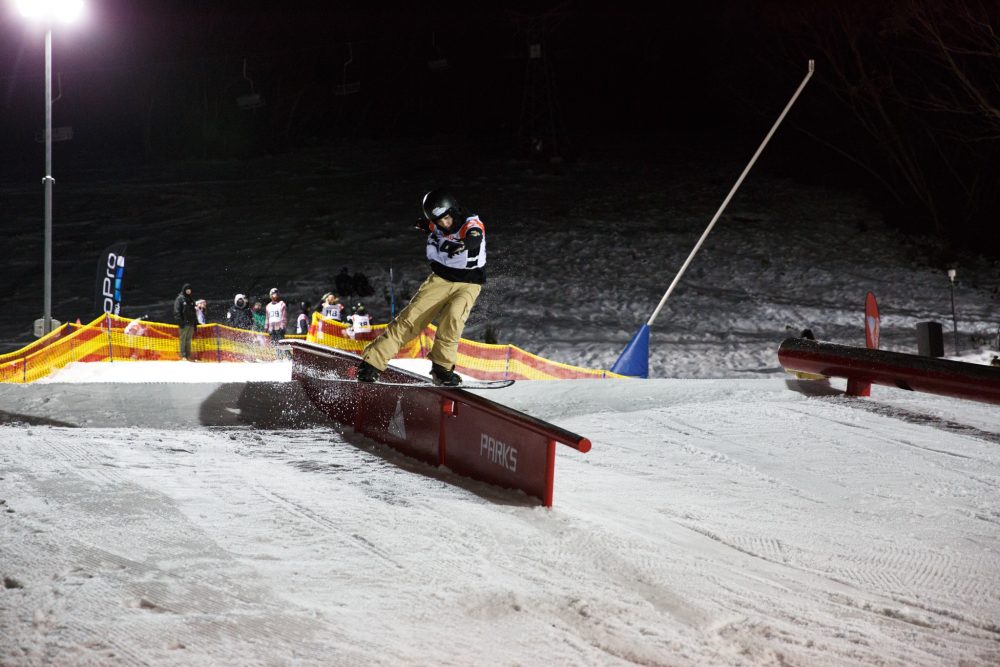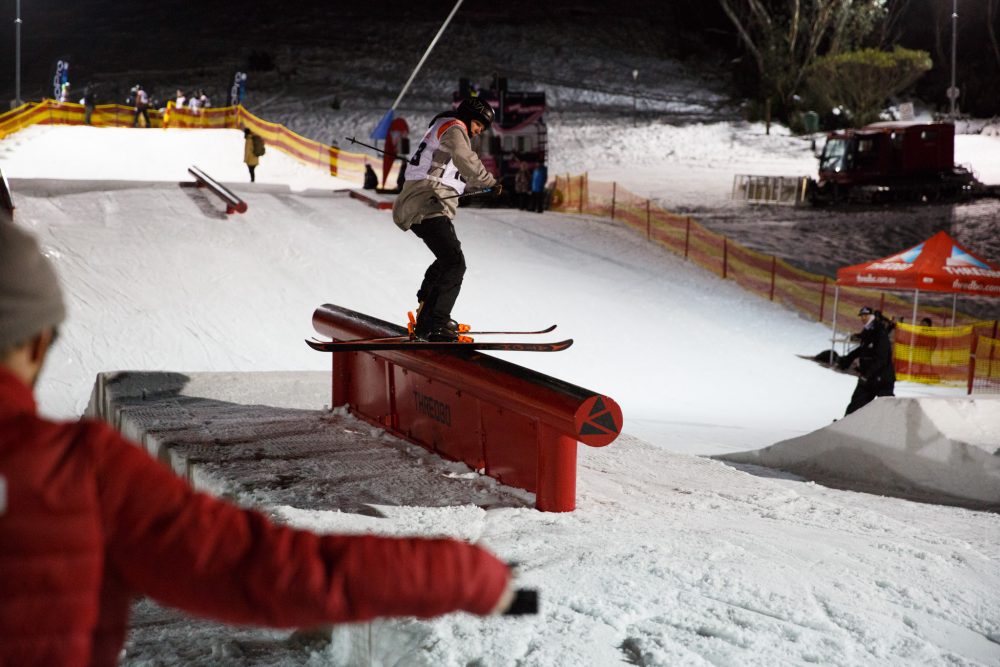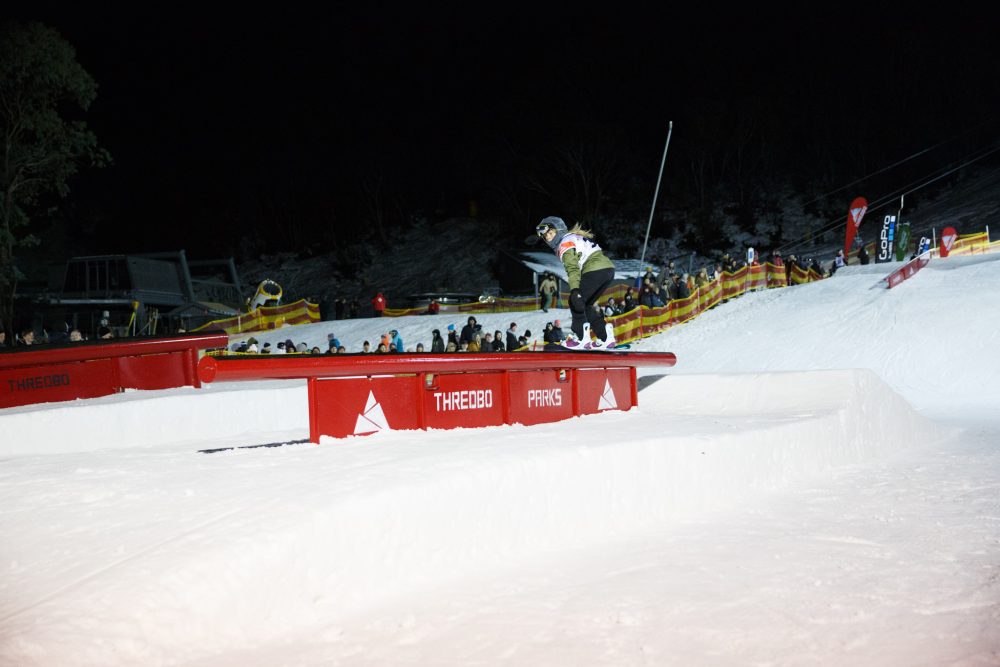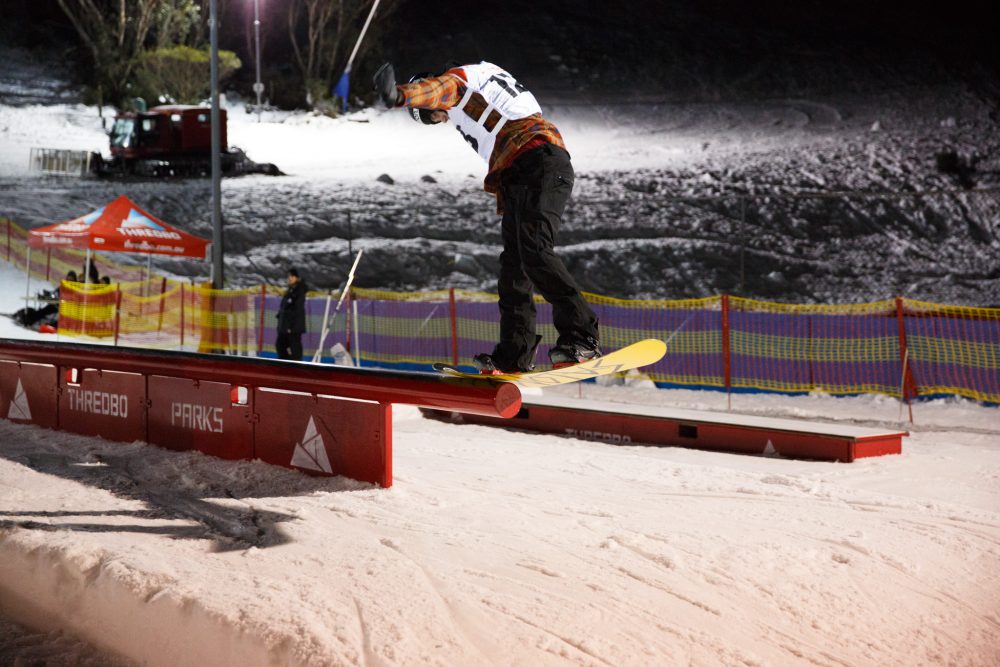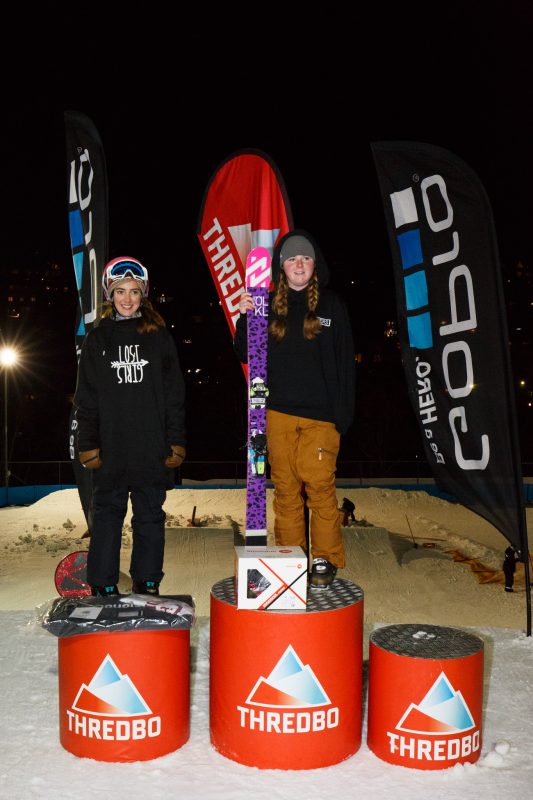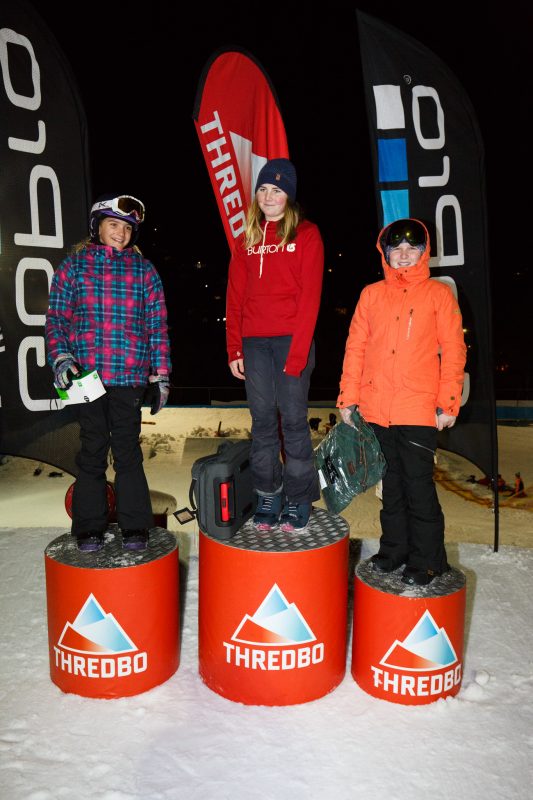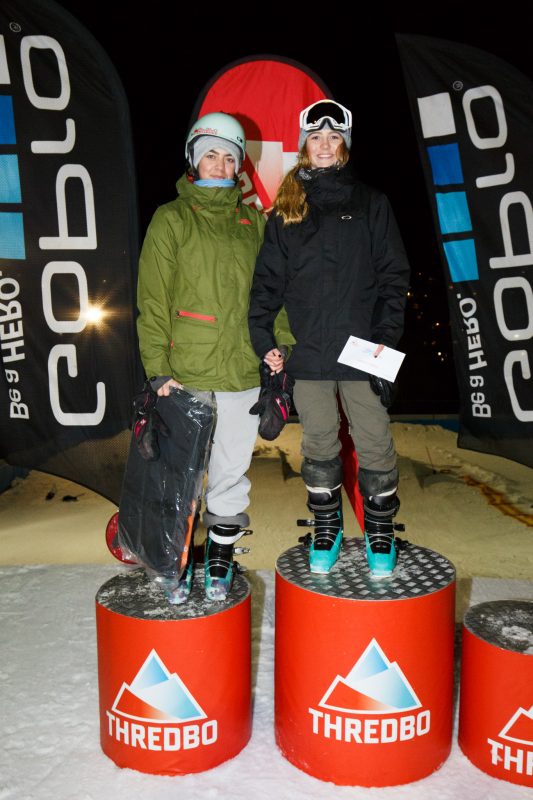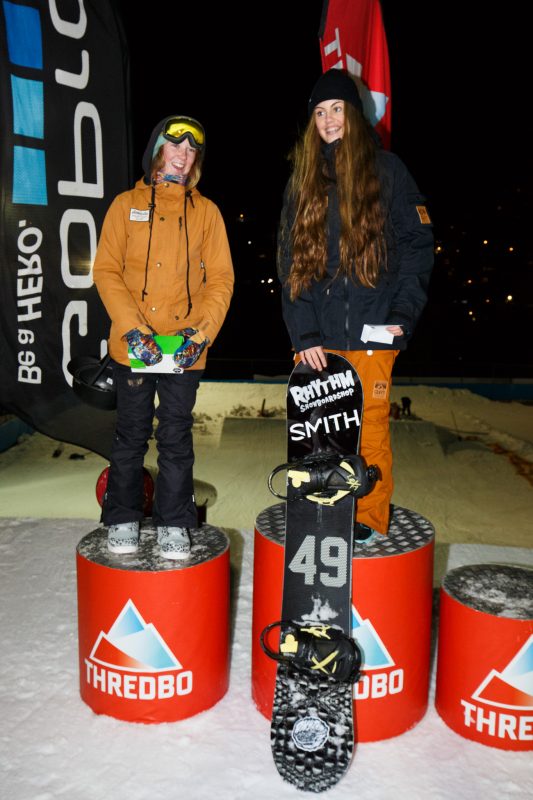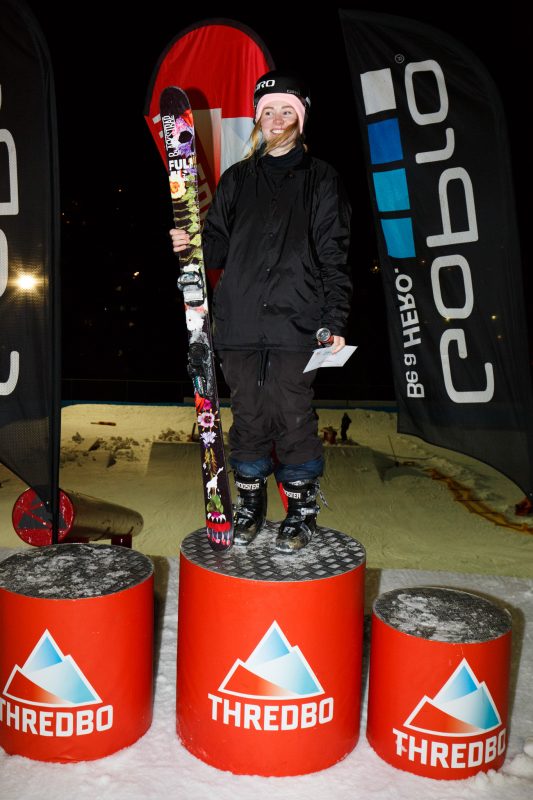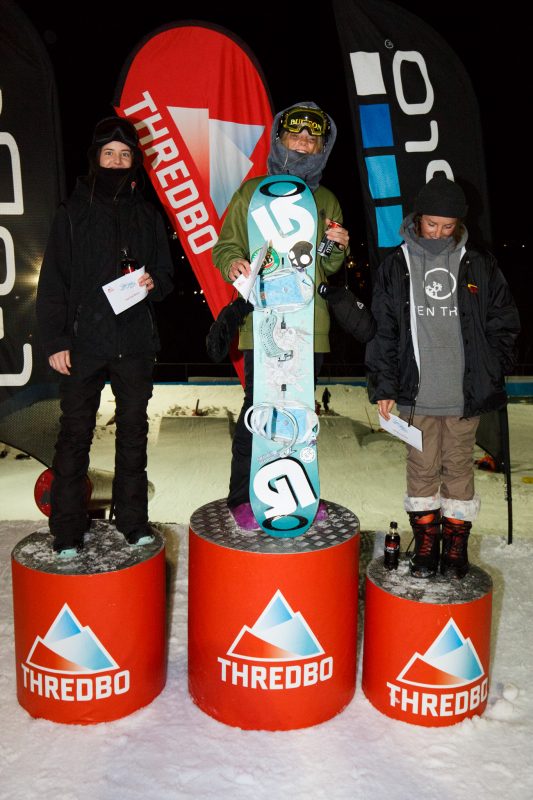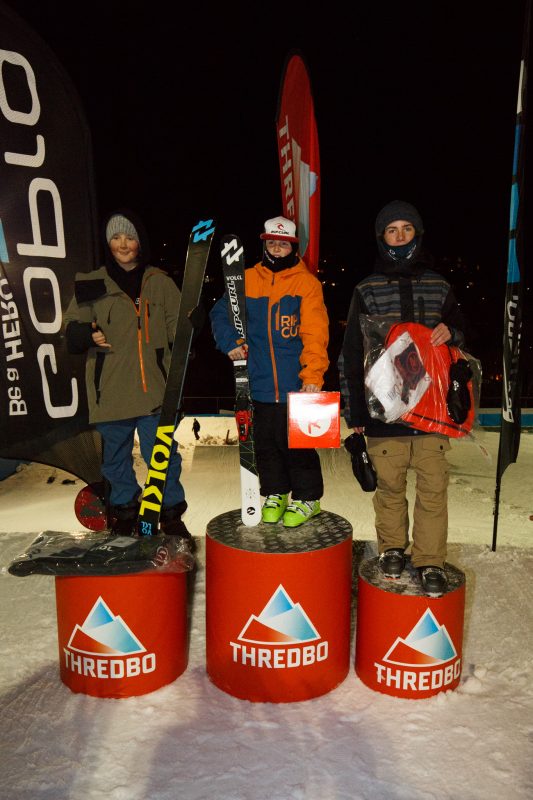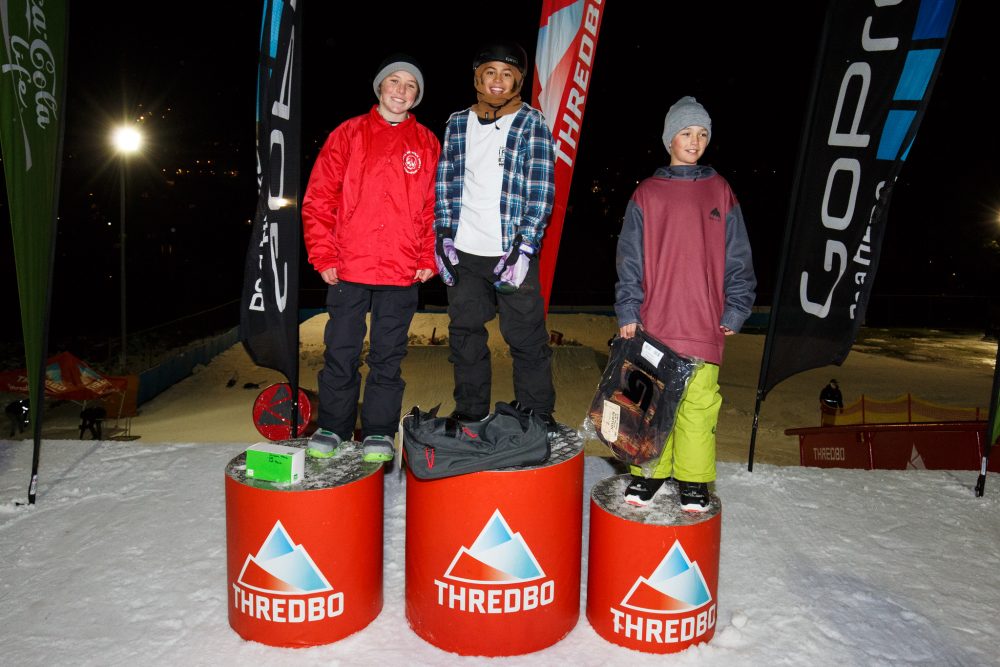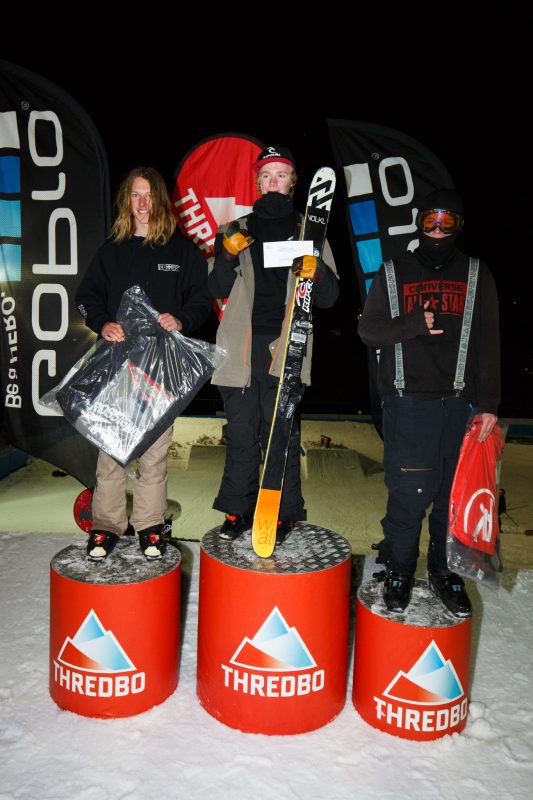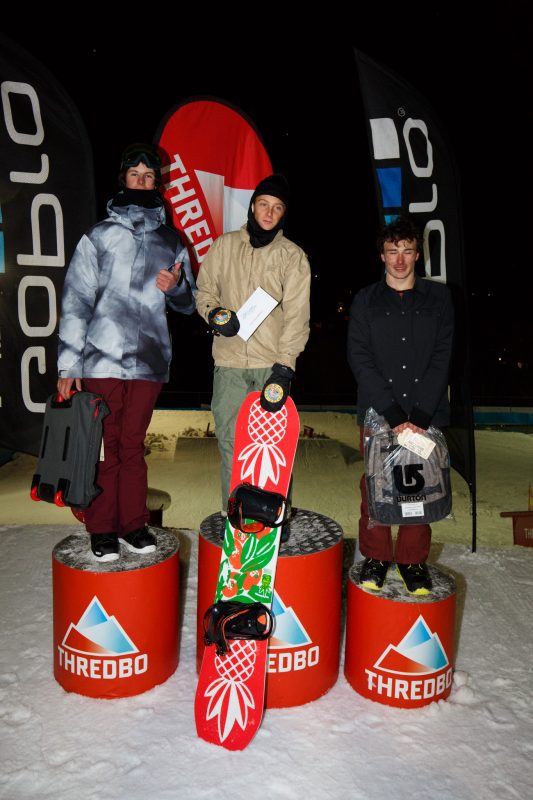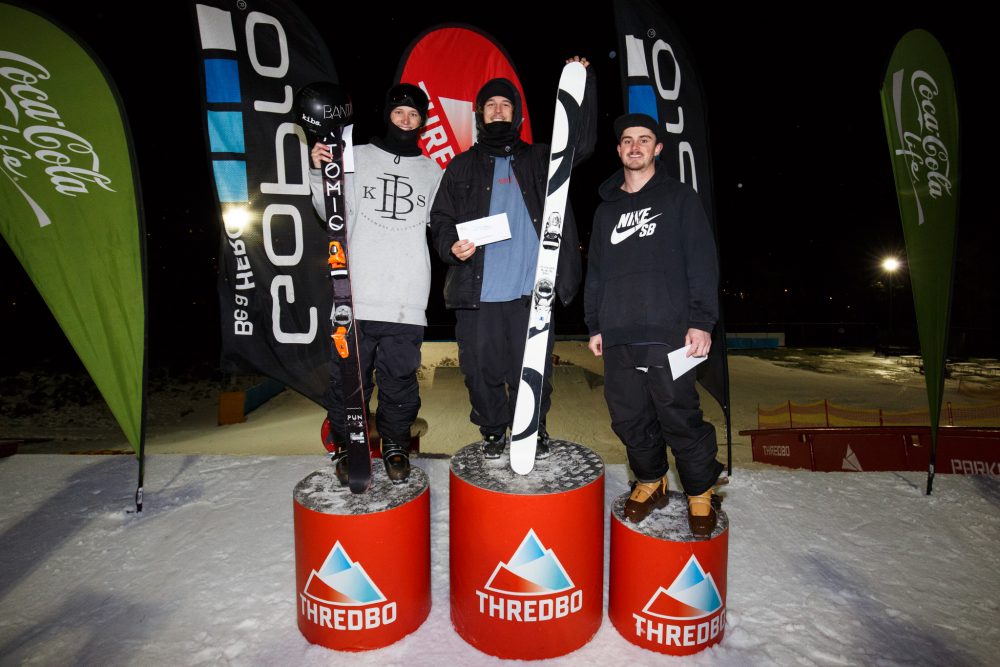 ---
Thredbo Parks Done and Dusted for 2015
That's it, that's all. Sadly the 2015 winter has drawn to an end and Thredbo Parks has shut up shop. Have no fear we will be back in 2016 bigger and better. The Thredbo Media legends covered it all and put together this banger edit.. enjoy the Thredbo parks highlights from 2015.
---
Radical Gloves Sausagefest 2015 Recap
The 4th instalment of Sausagefest and the 2nd in Threbdo Parks saw plenty of bangers and a fair bit of mash. A stacked Antons Park, a huge turn out of eager shredders, tunes pumping and gourmet sausages sizzling made for an awesome day.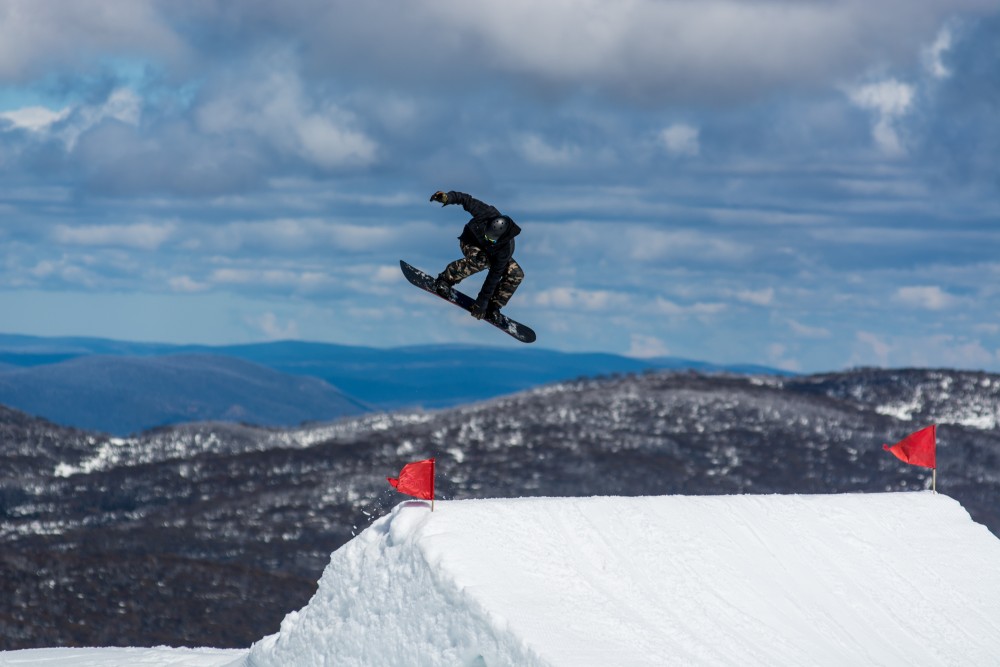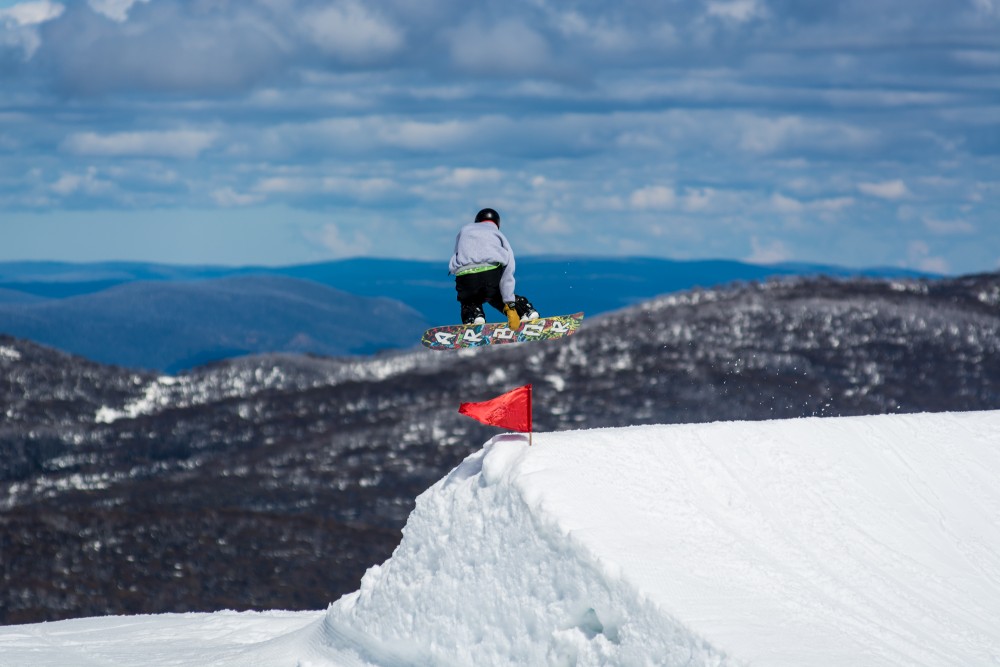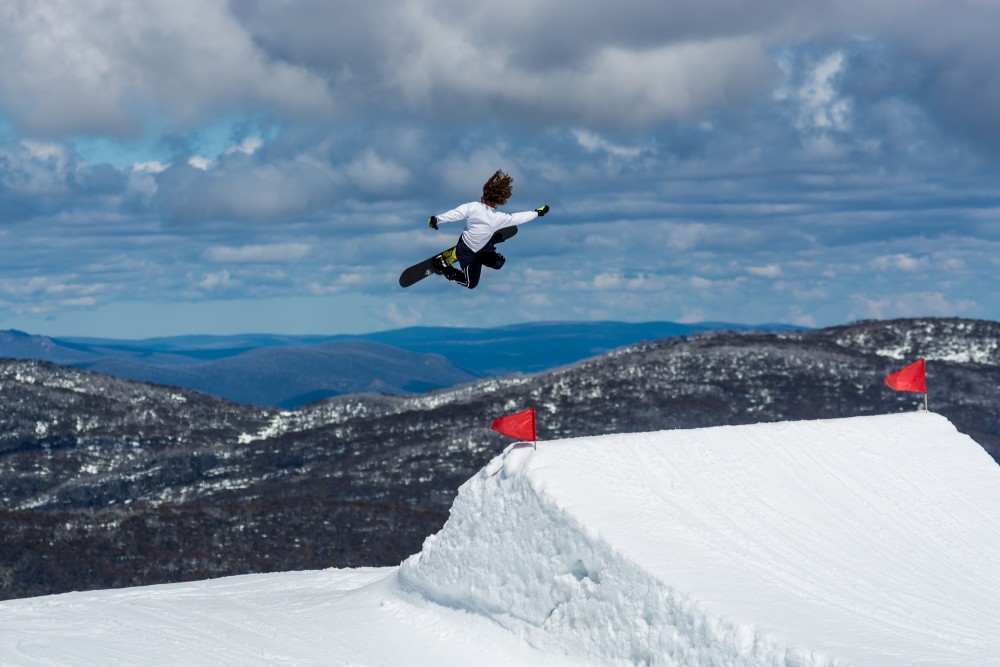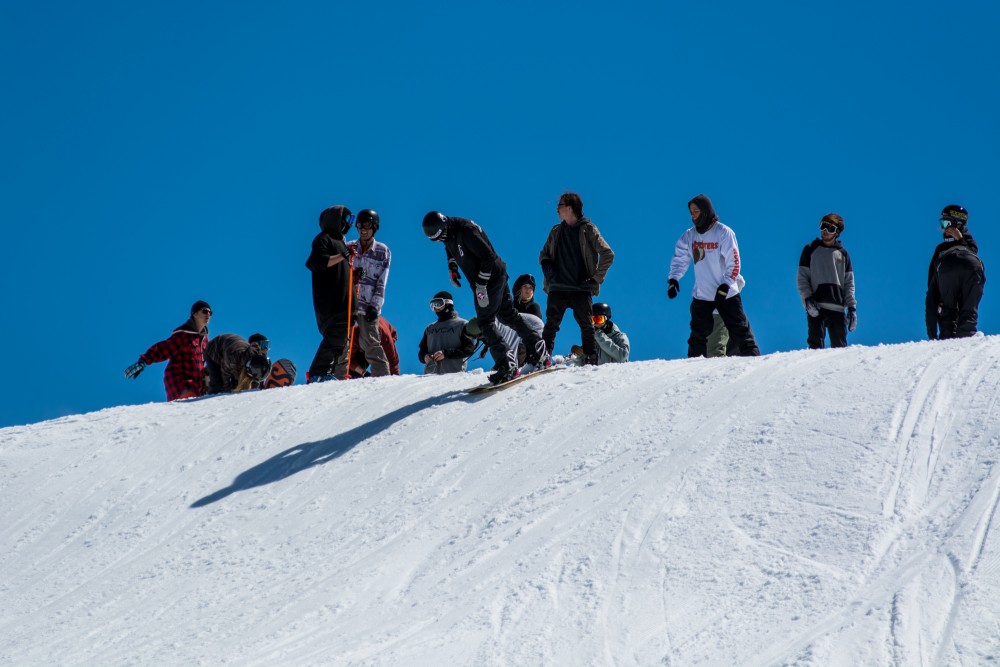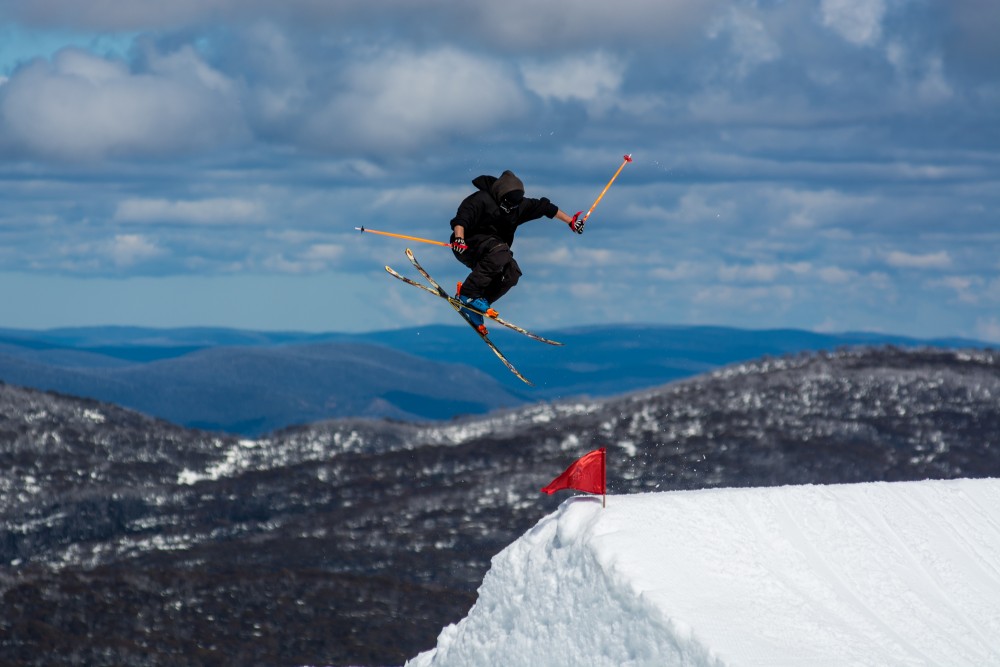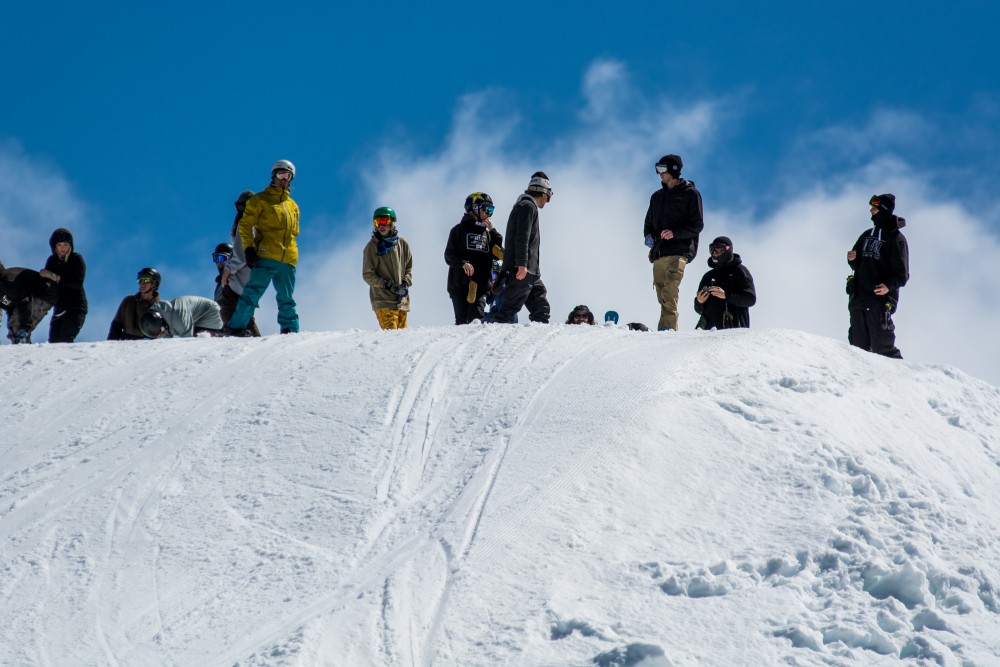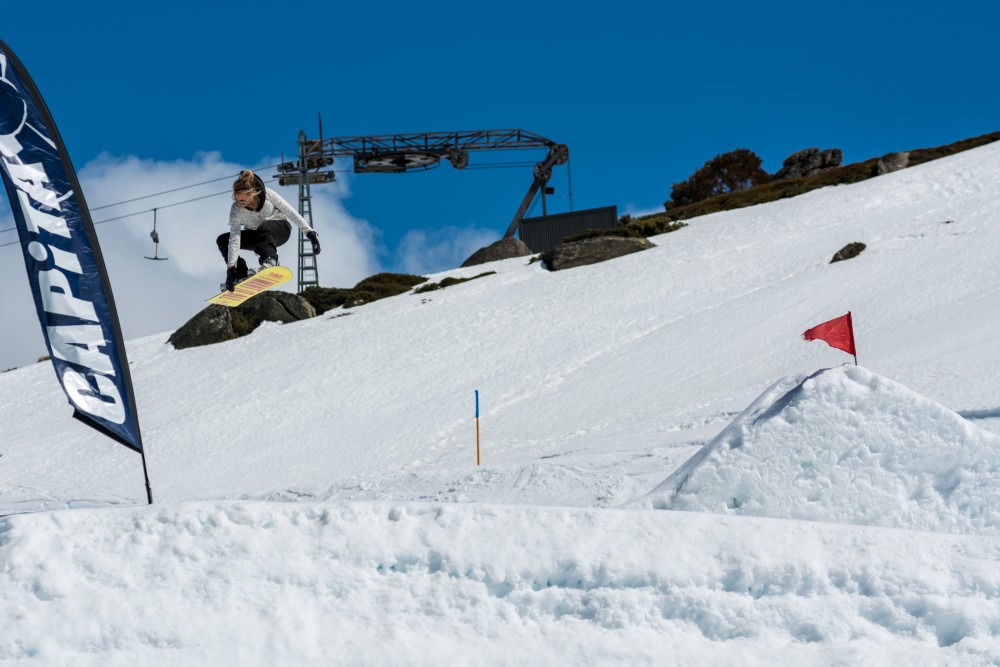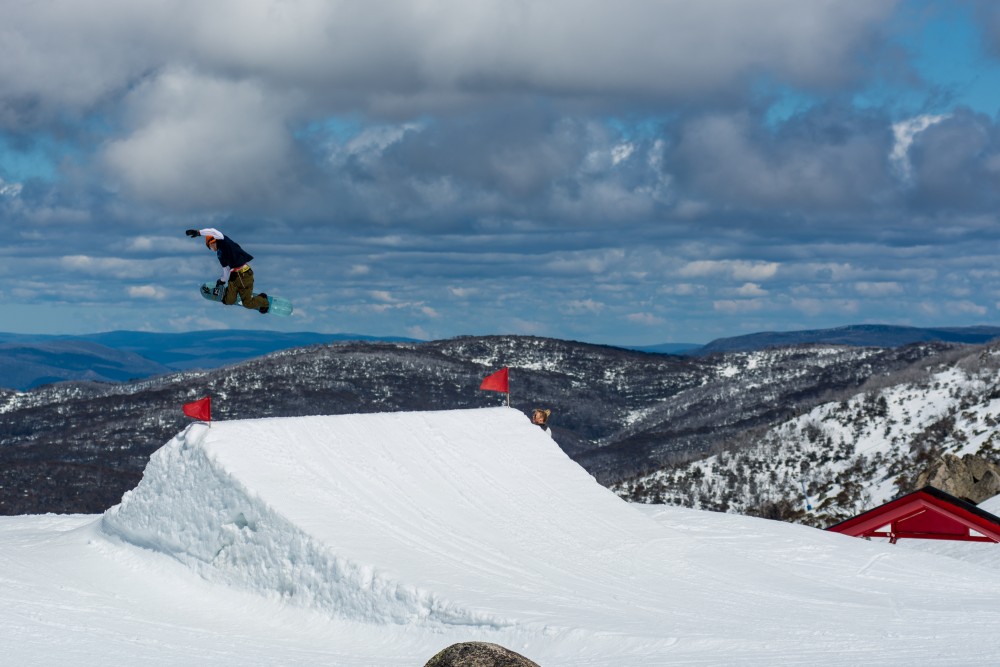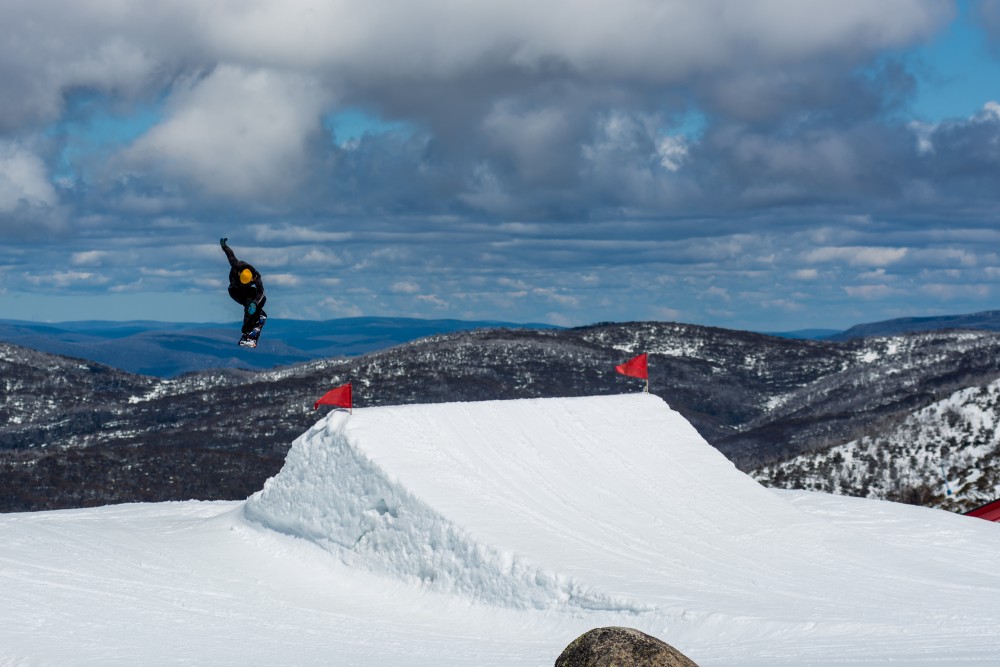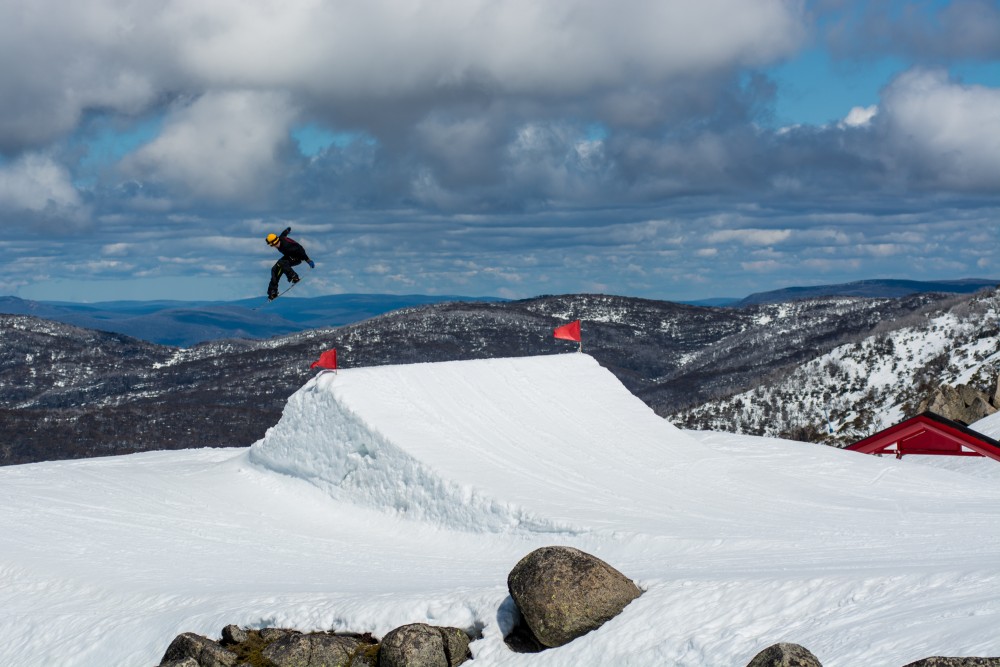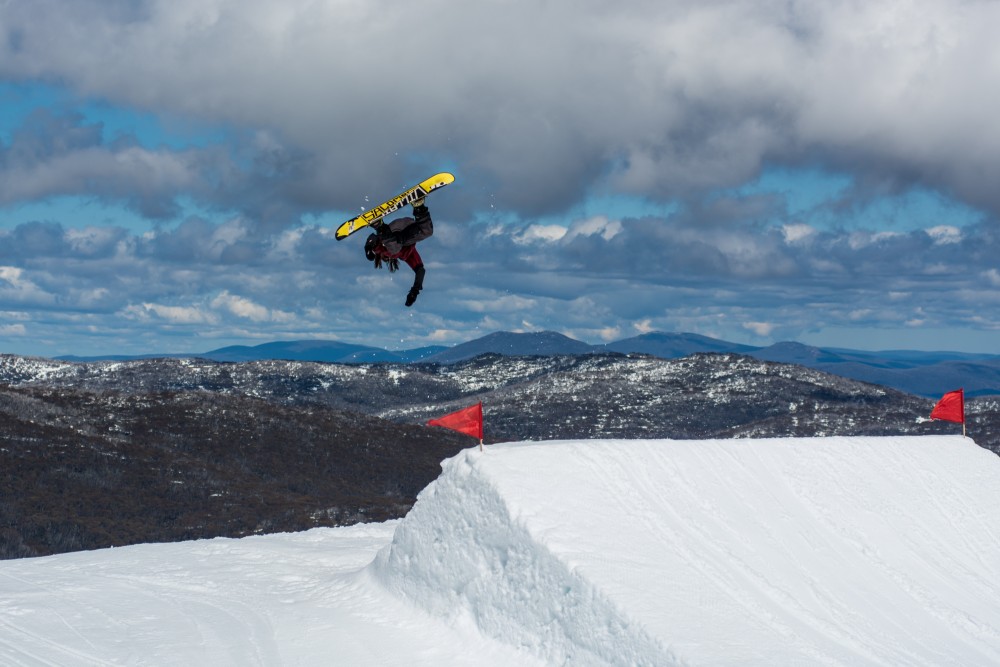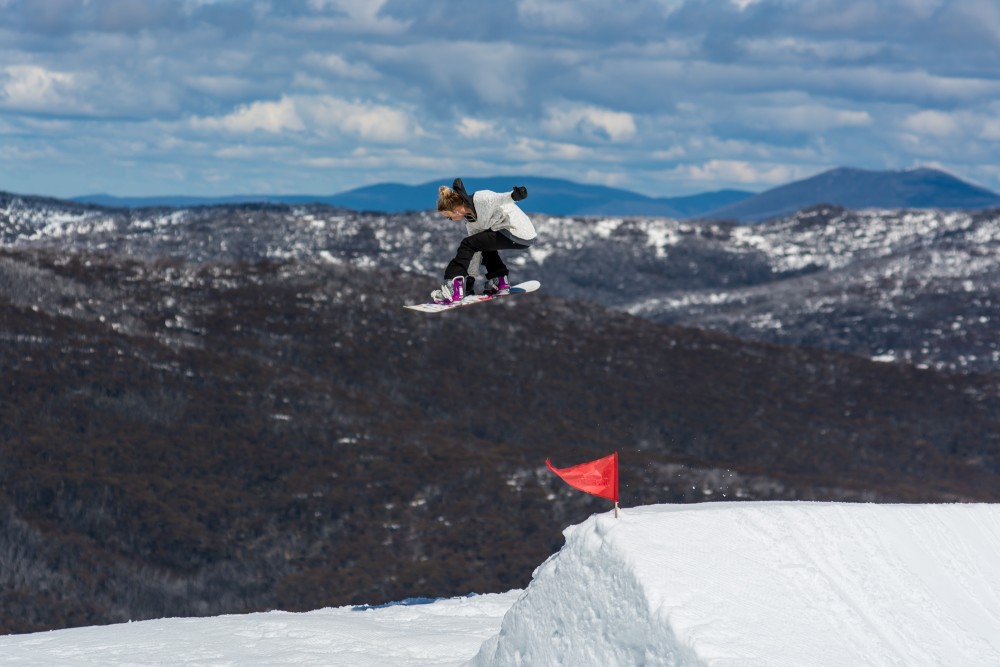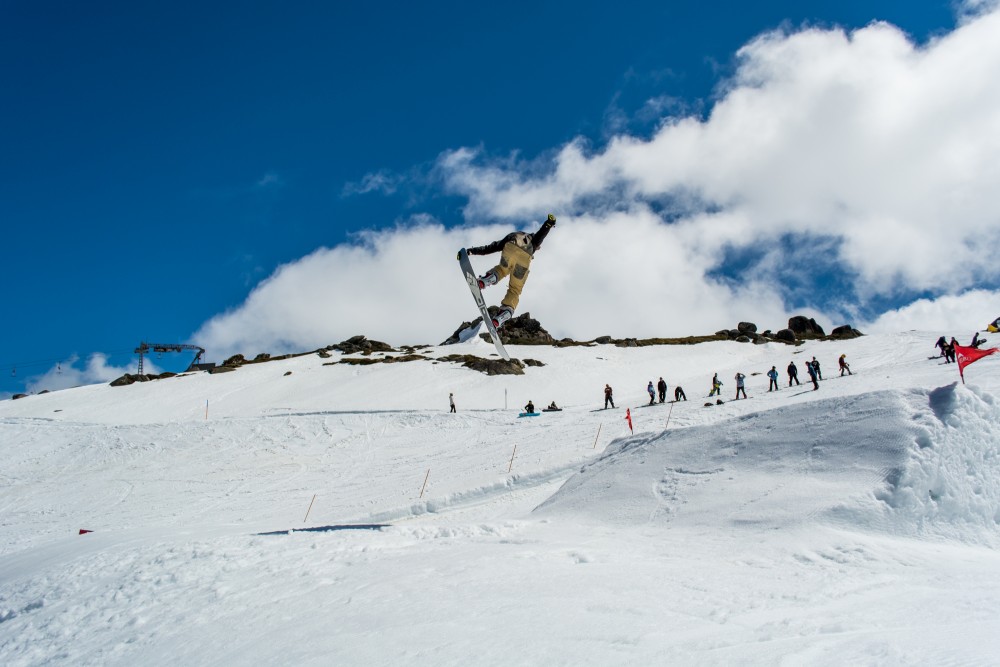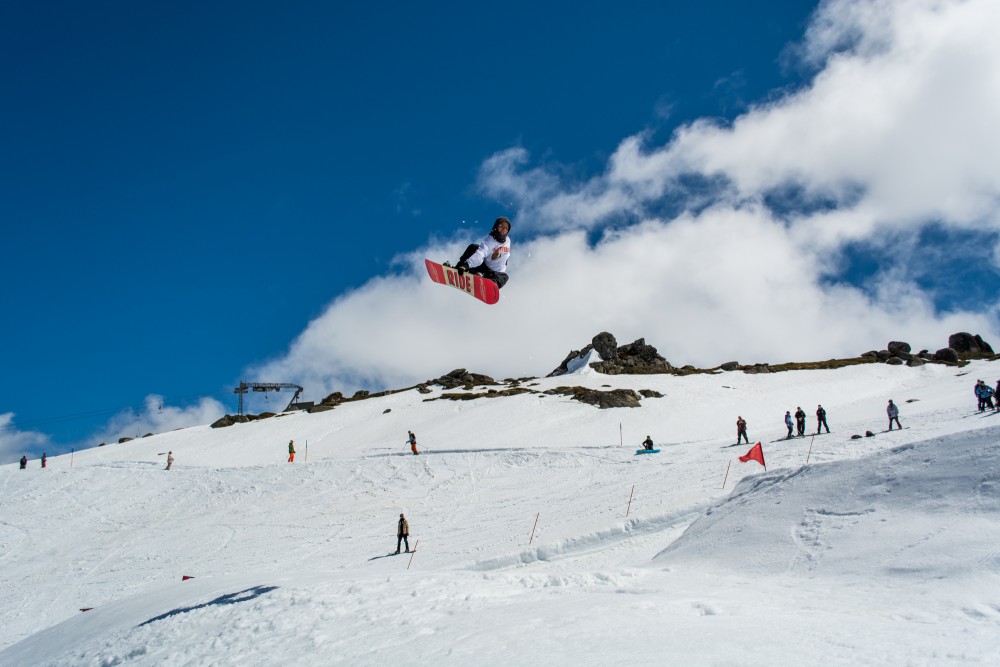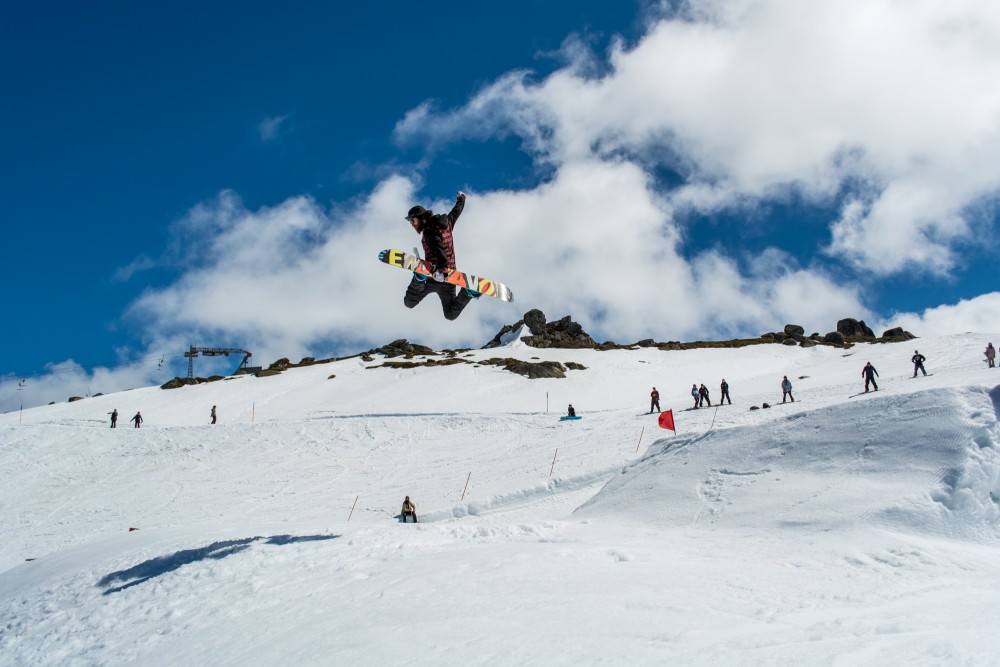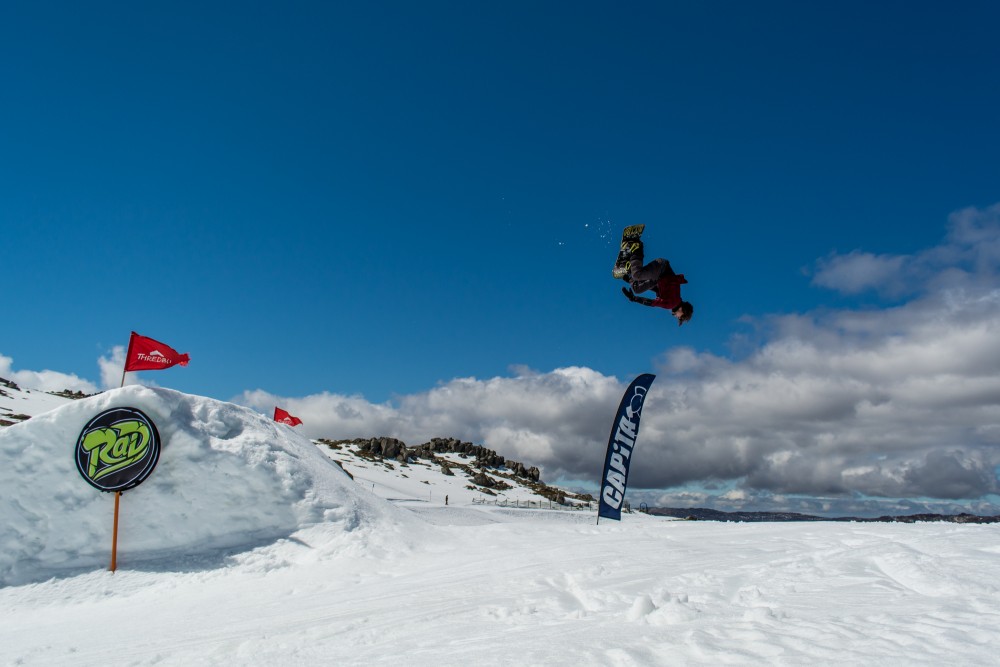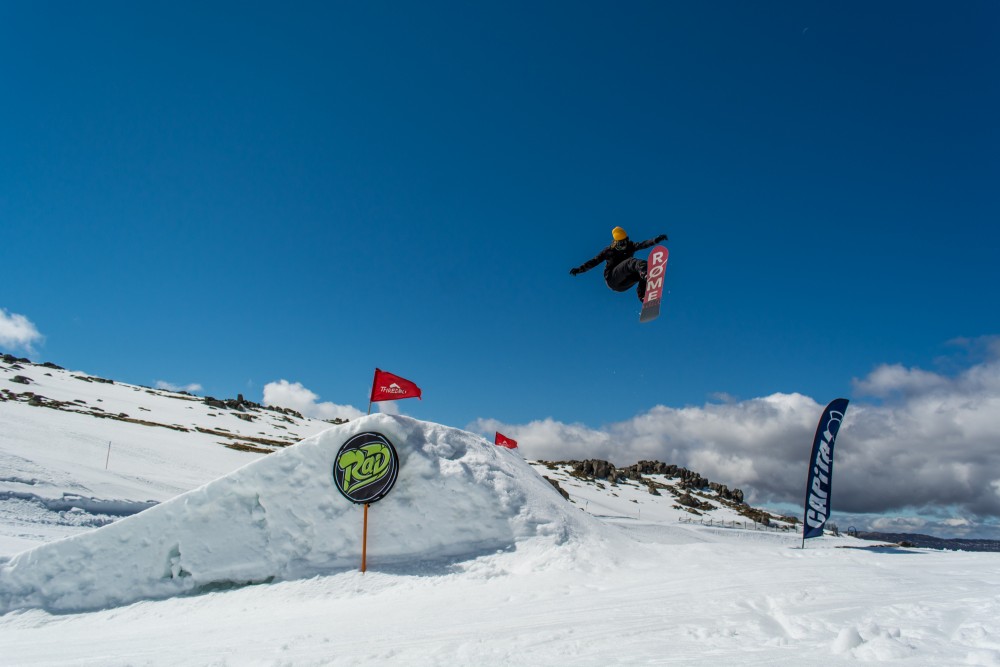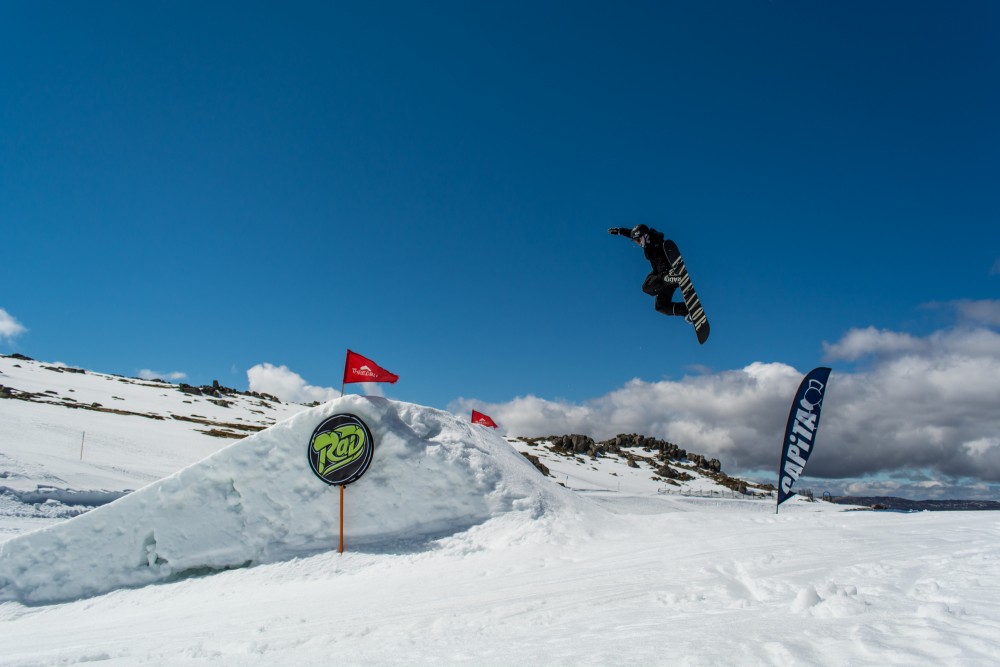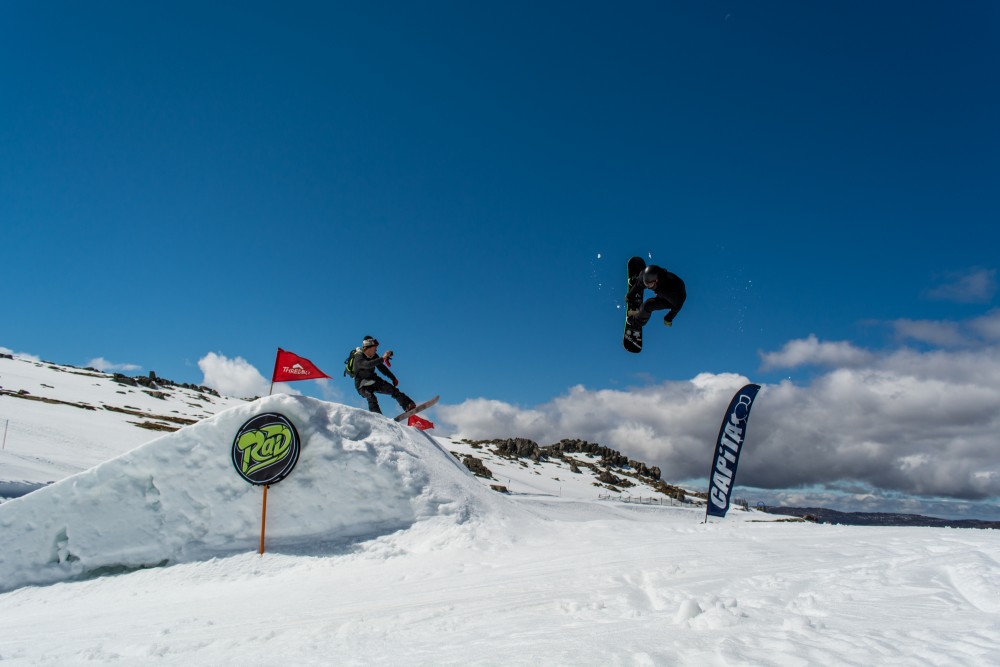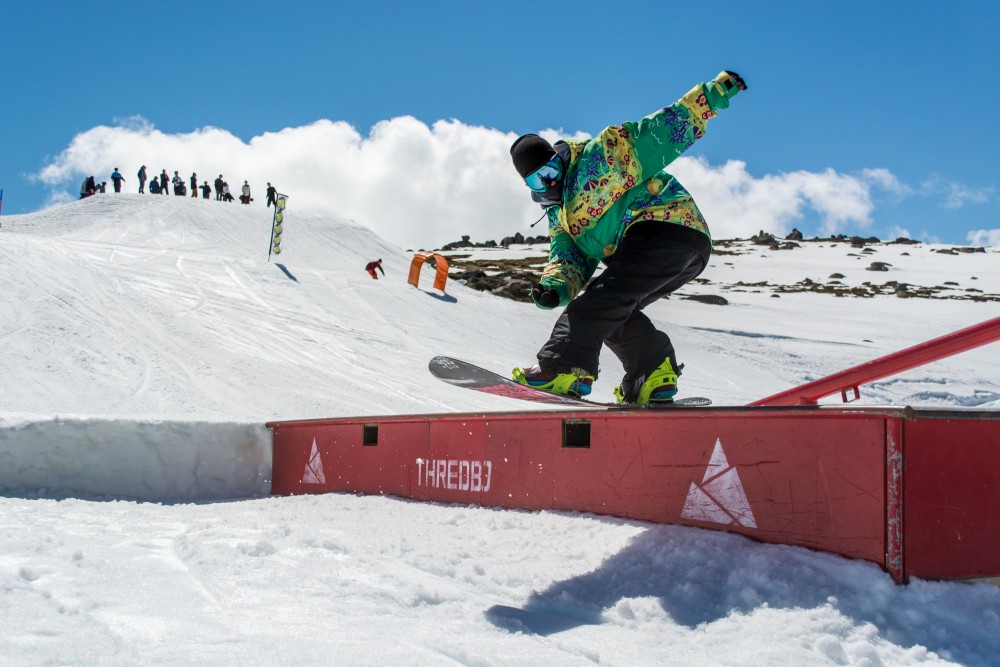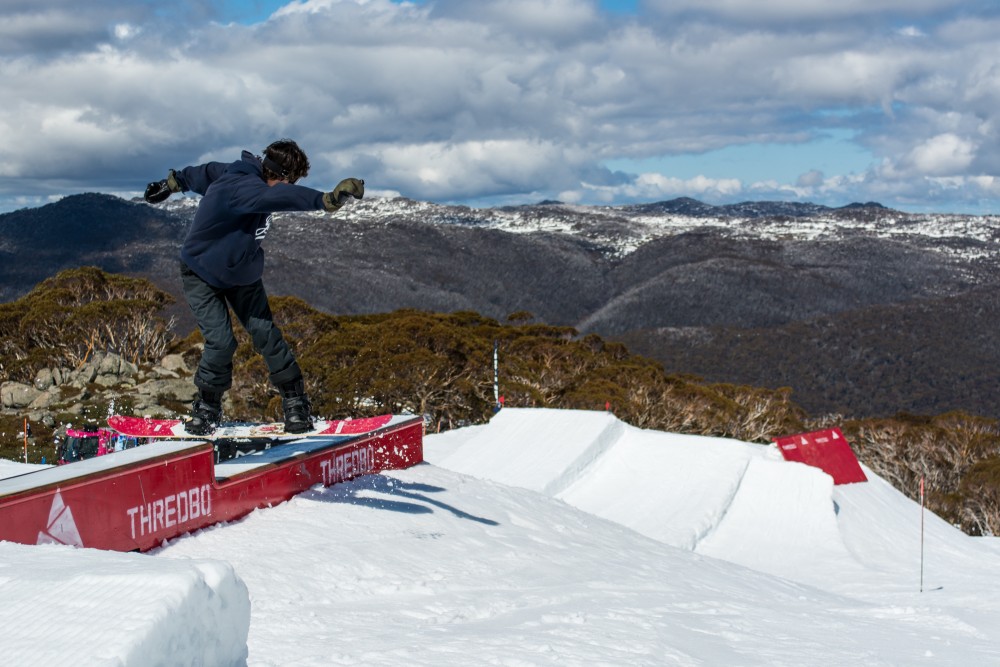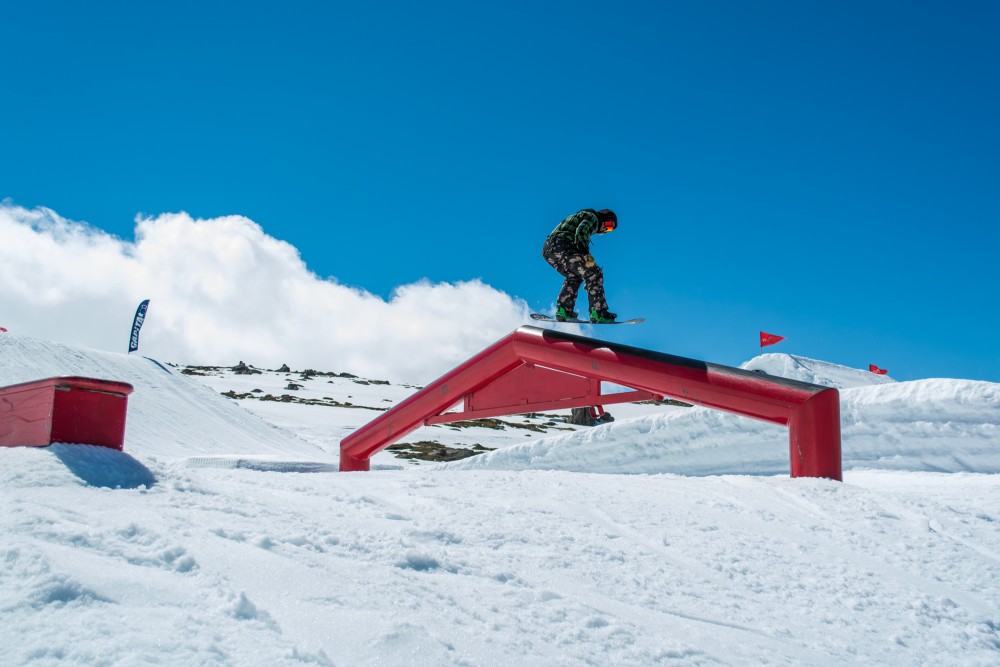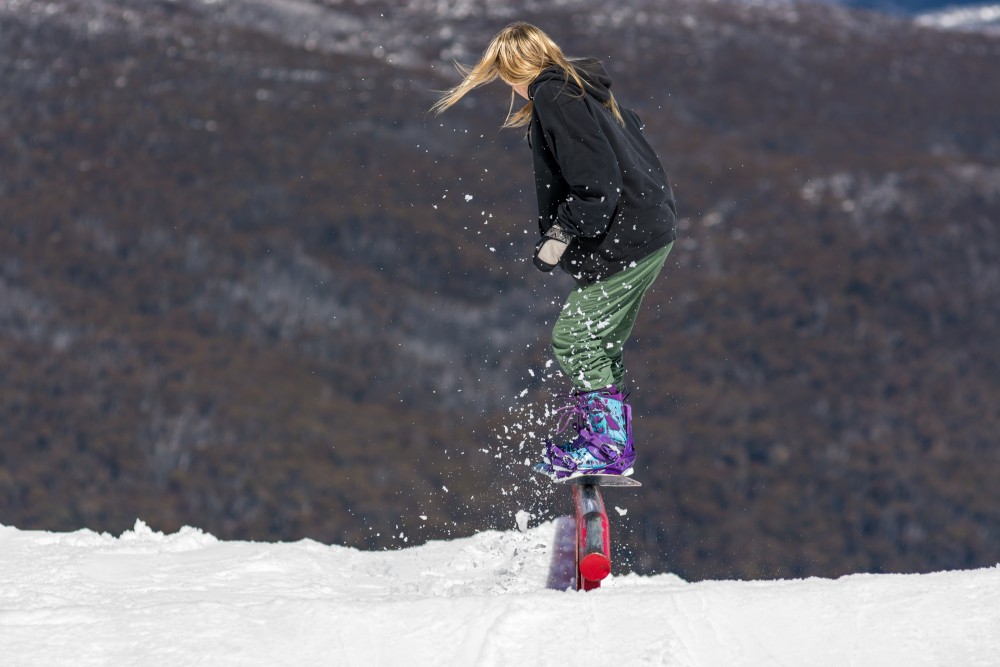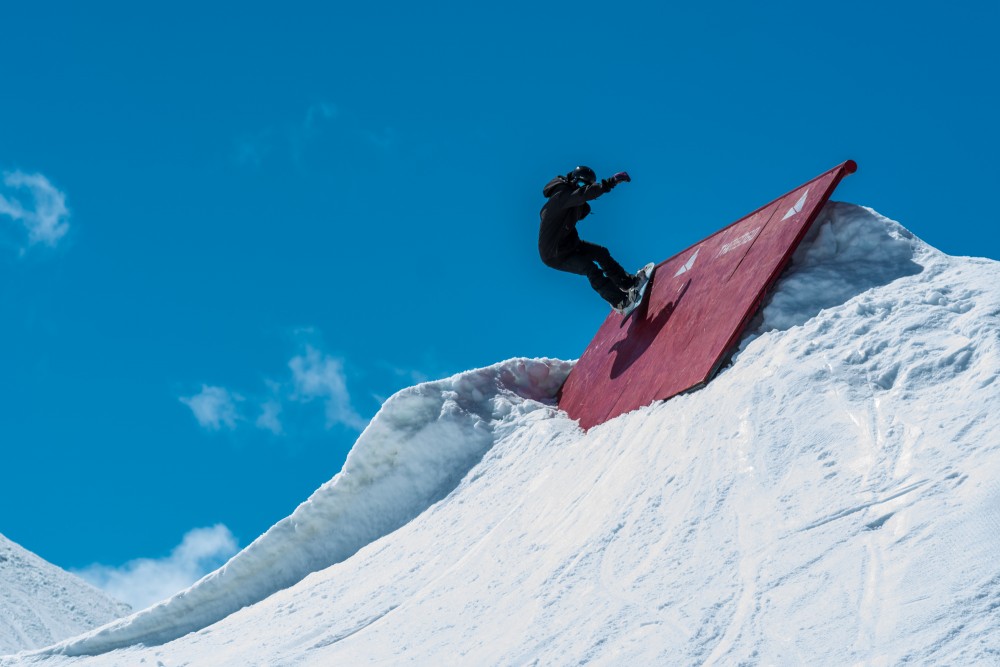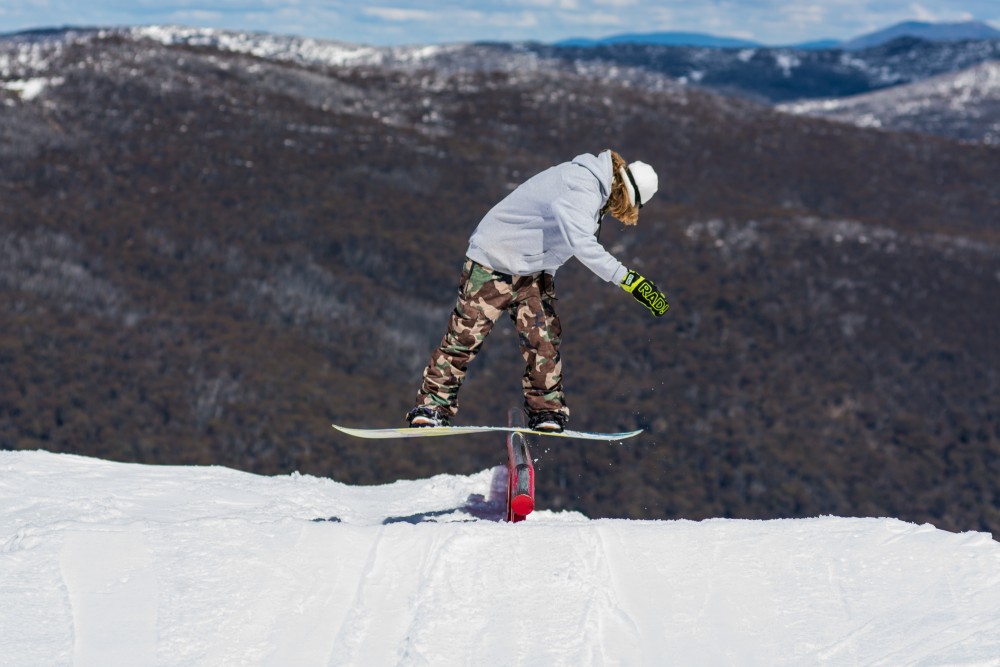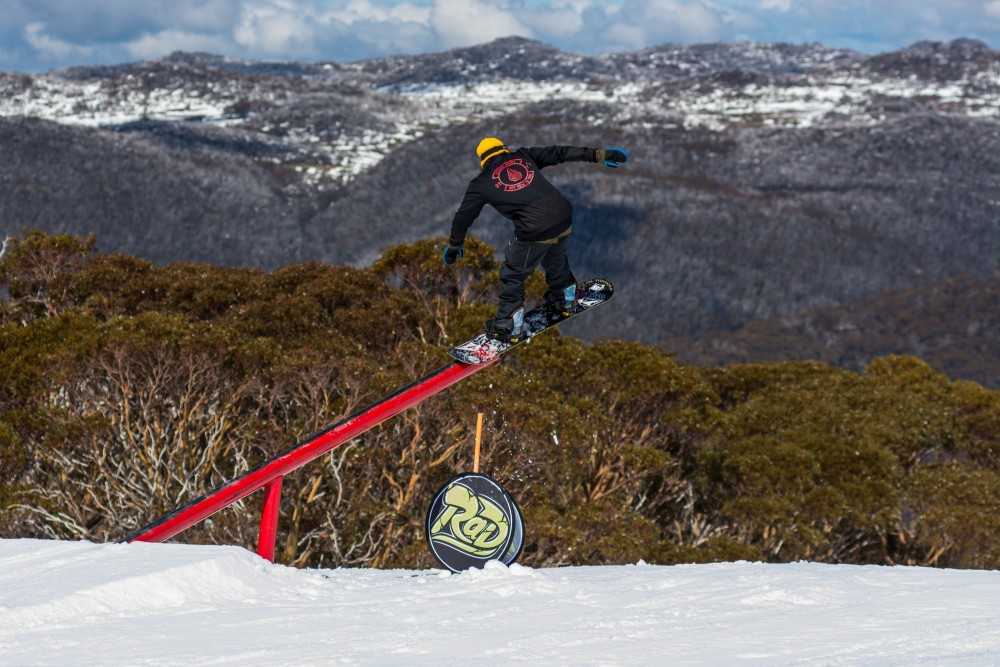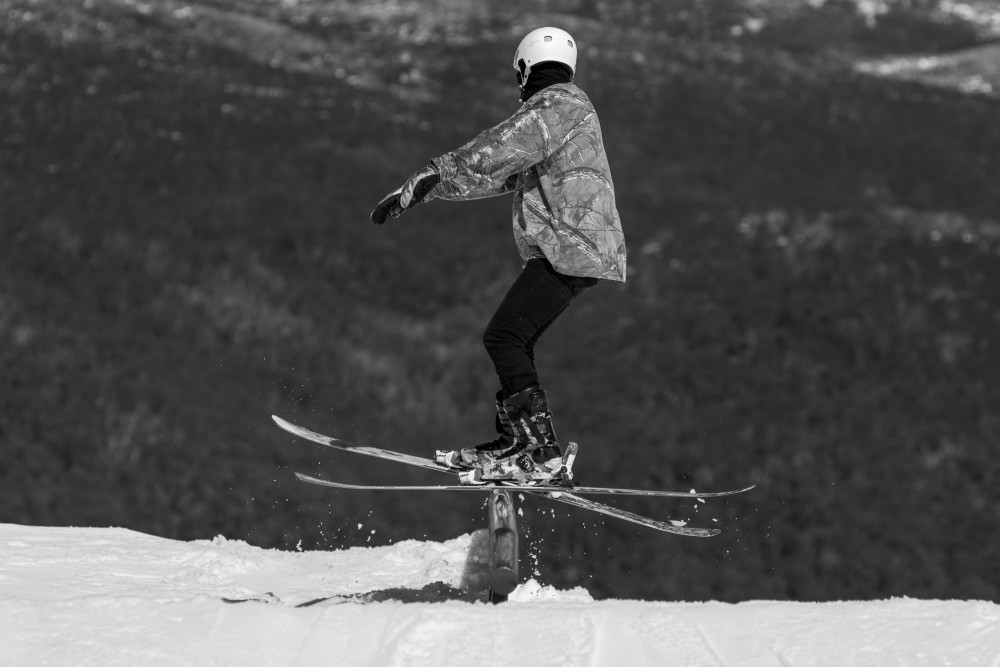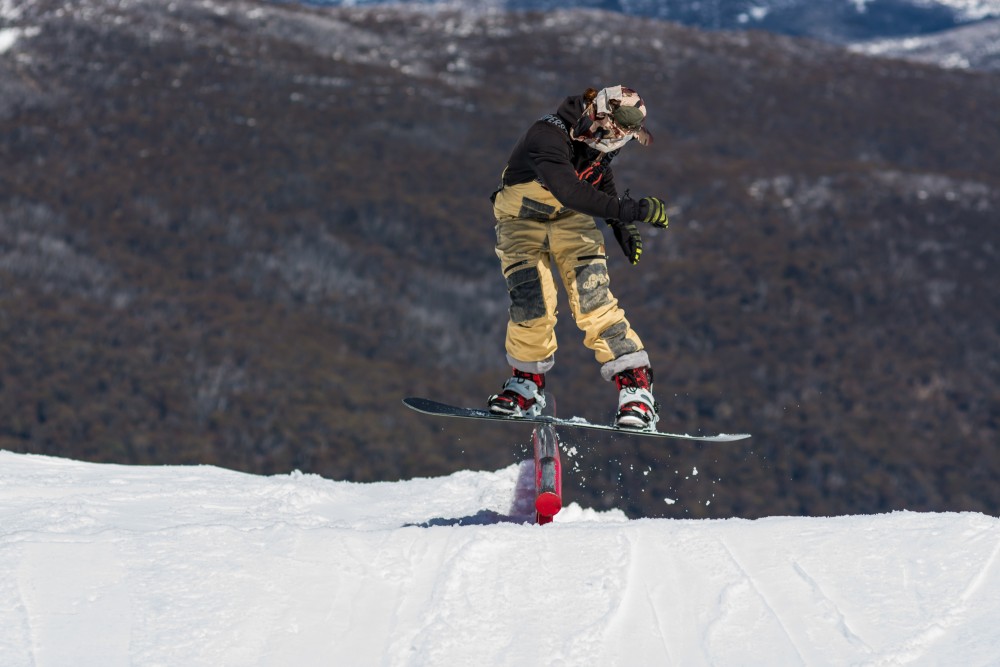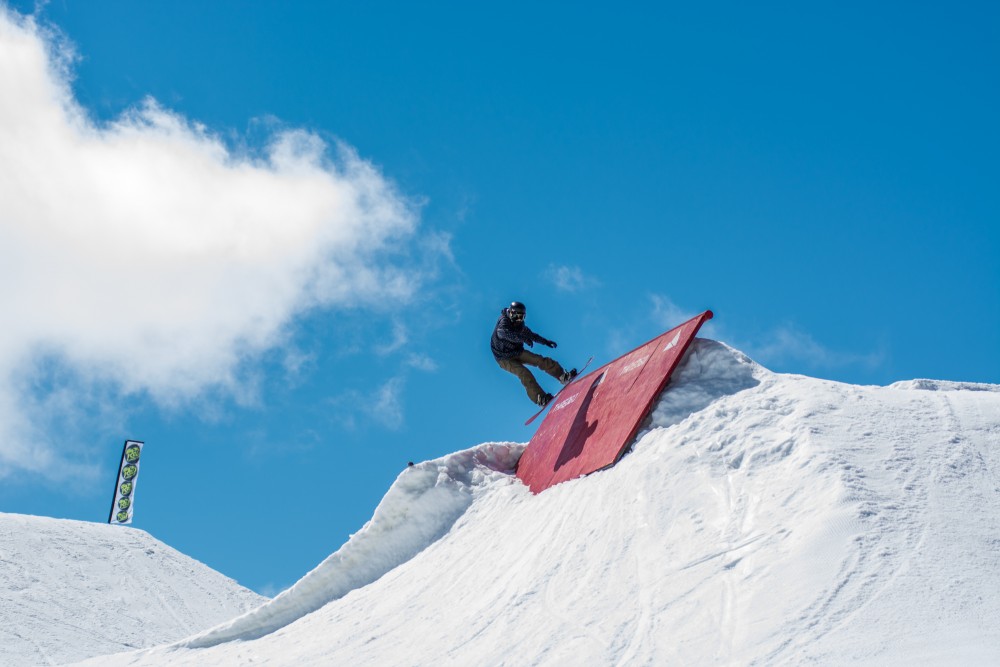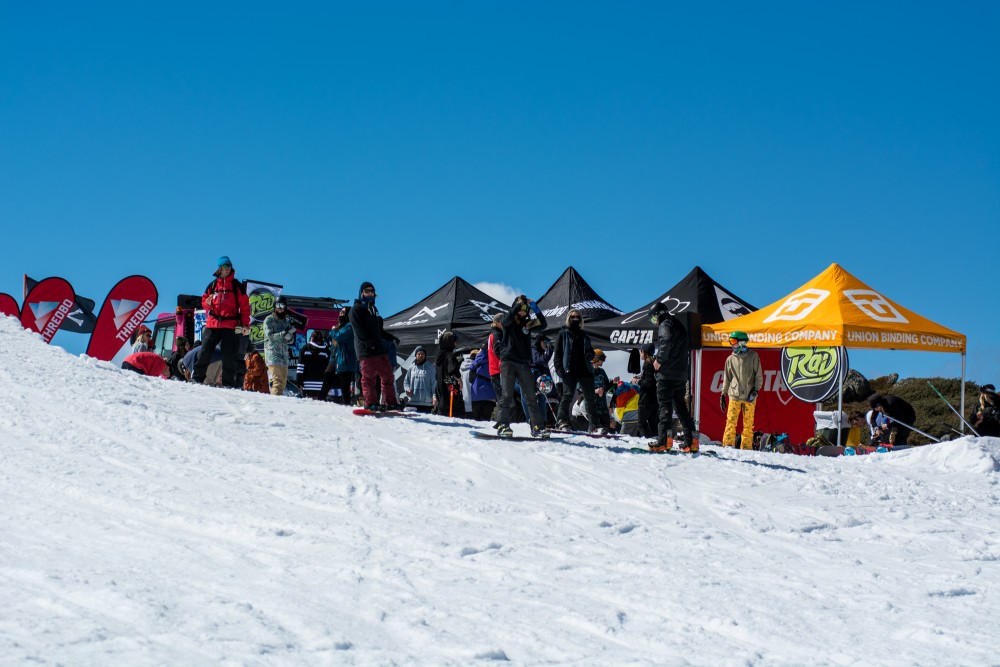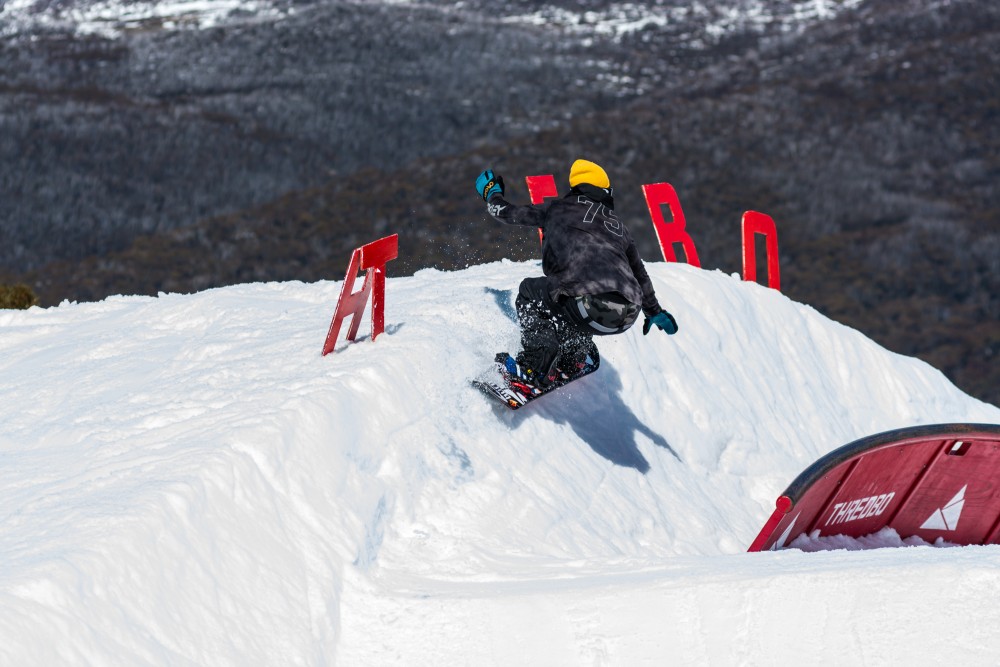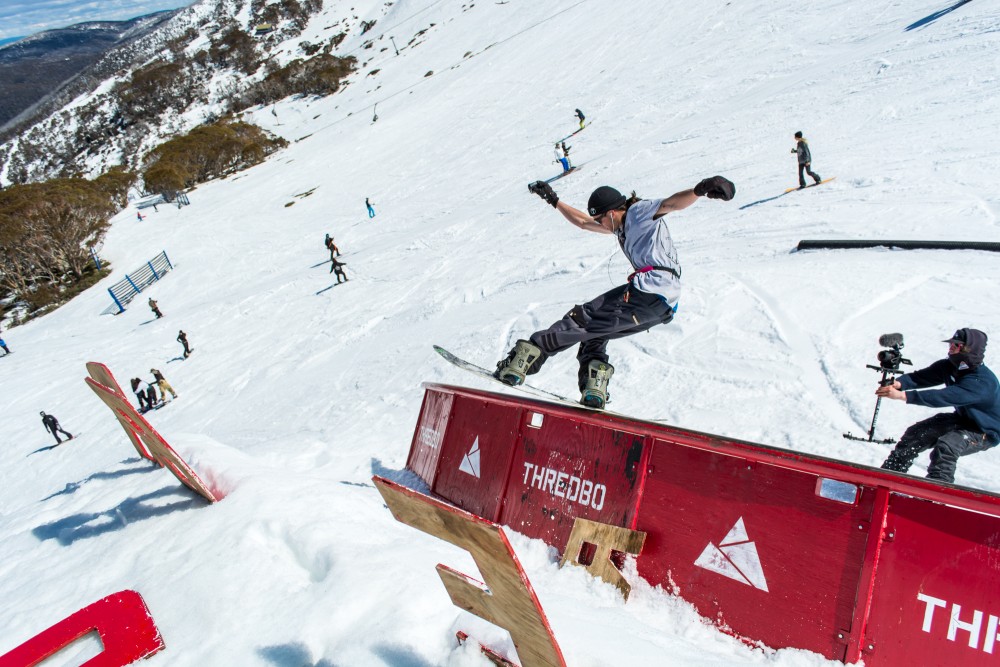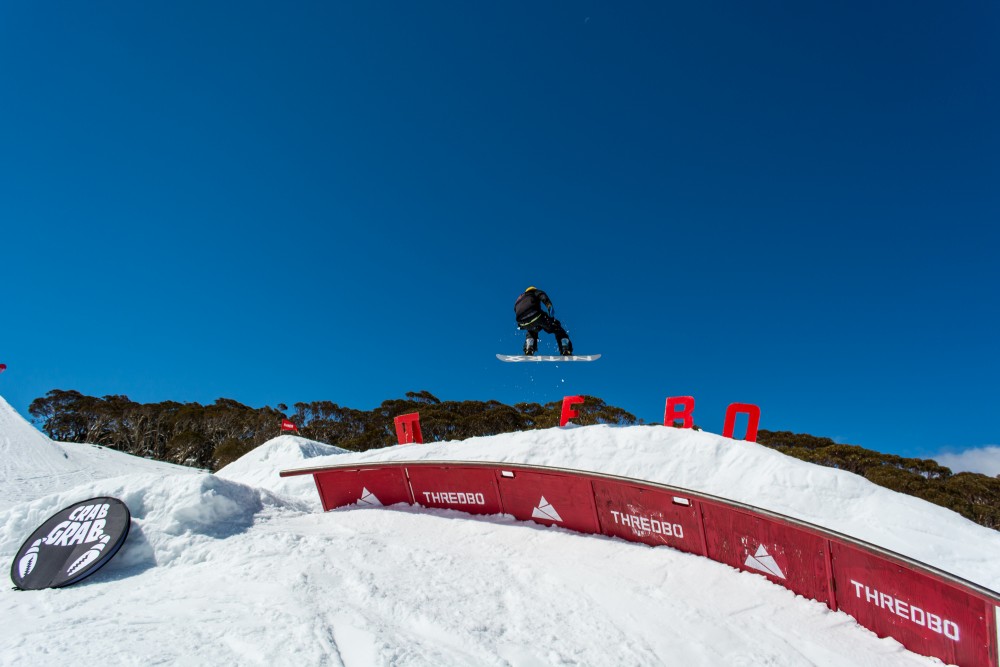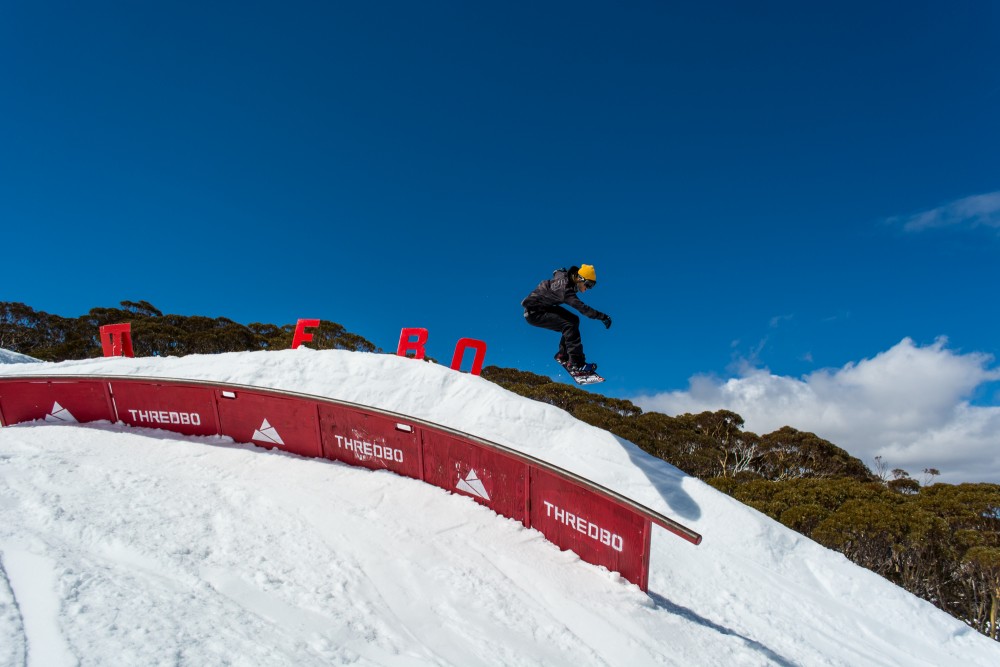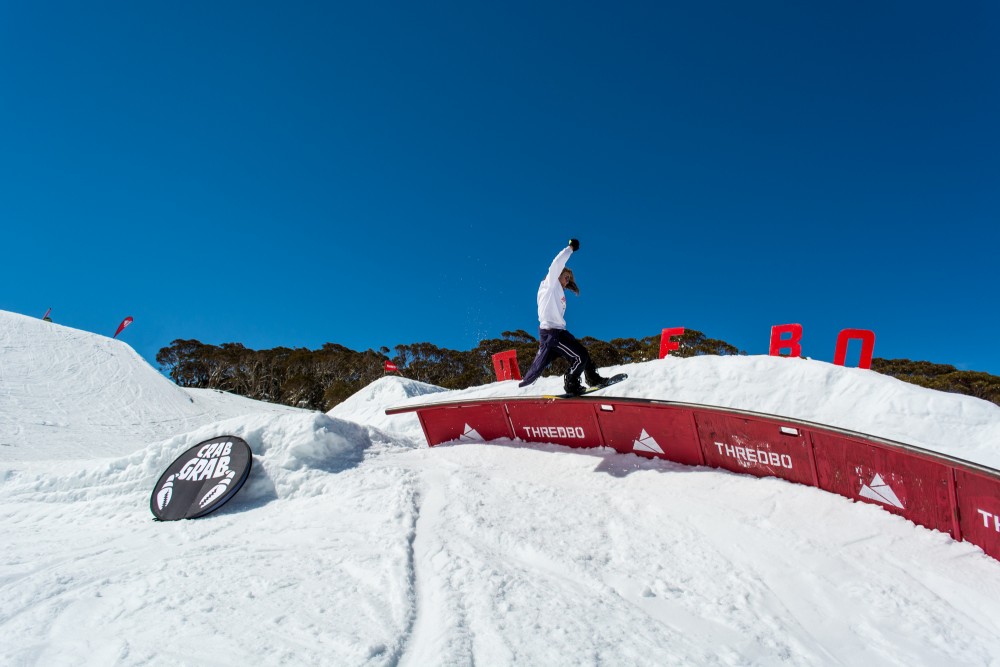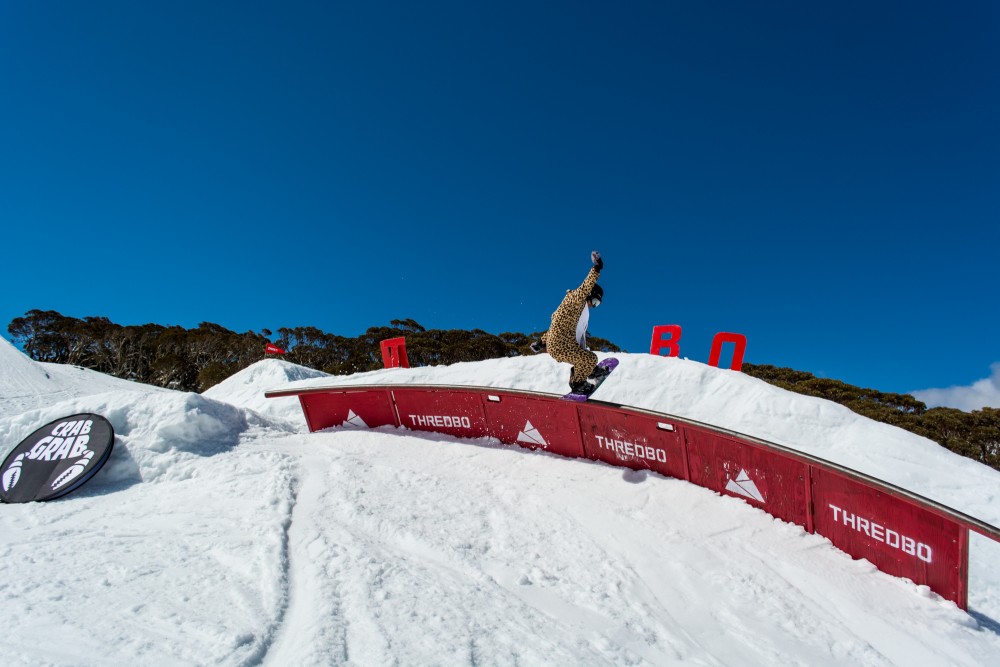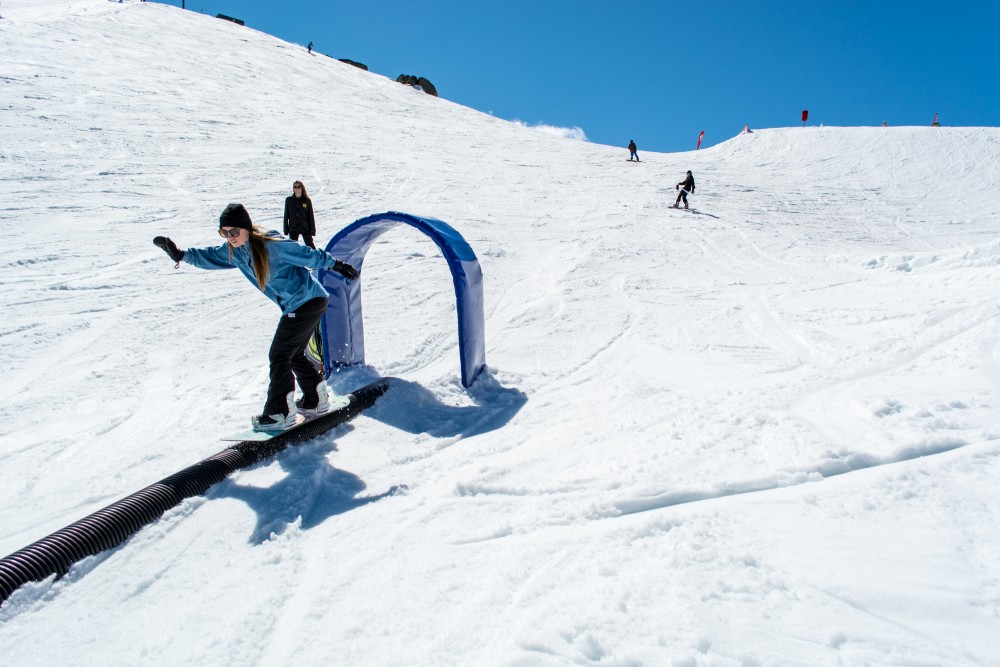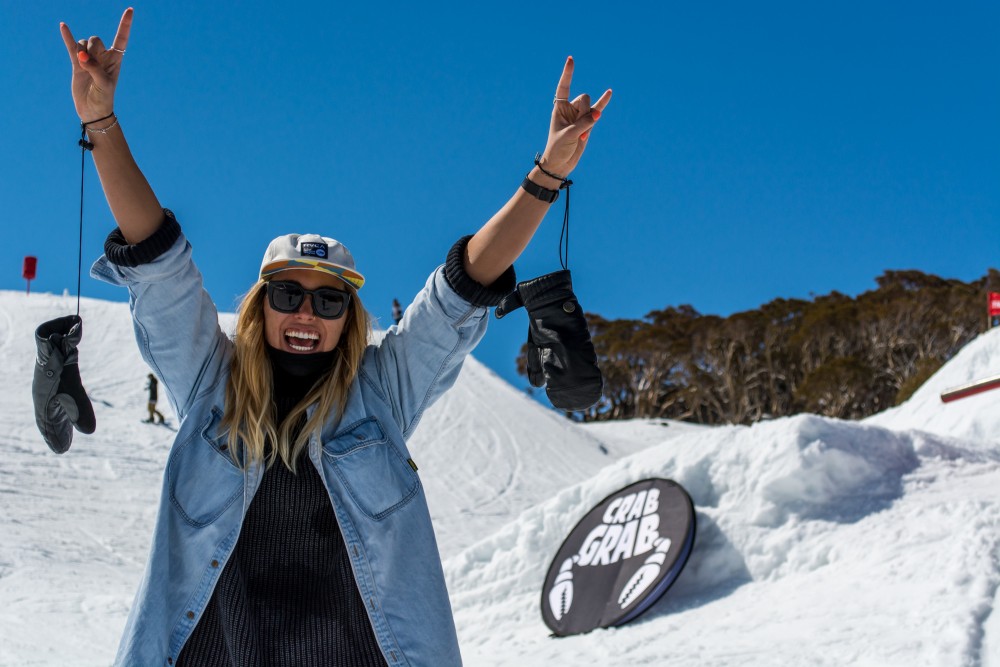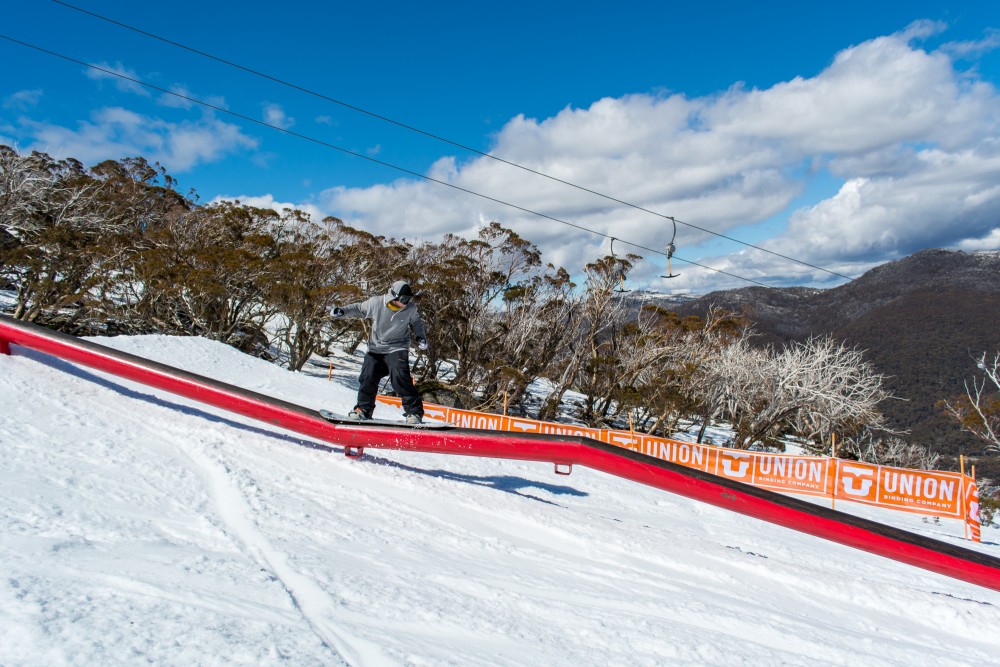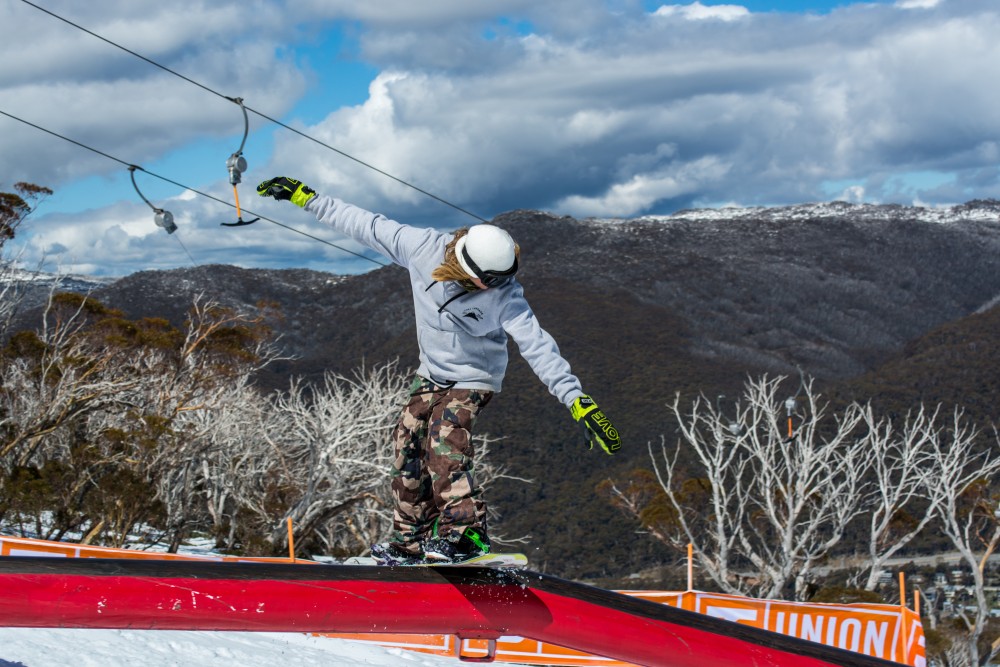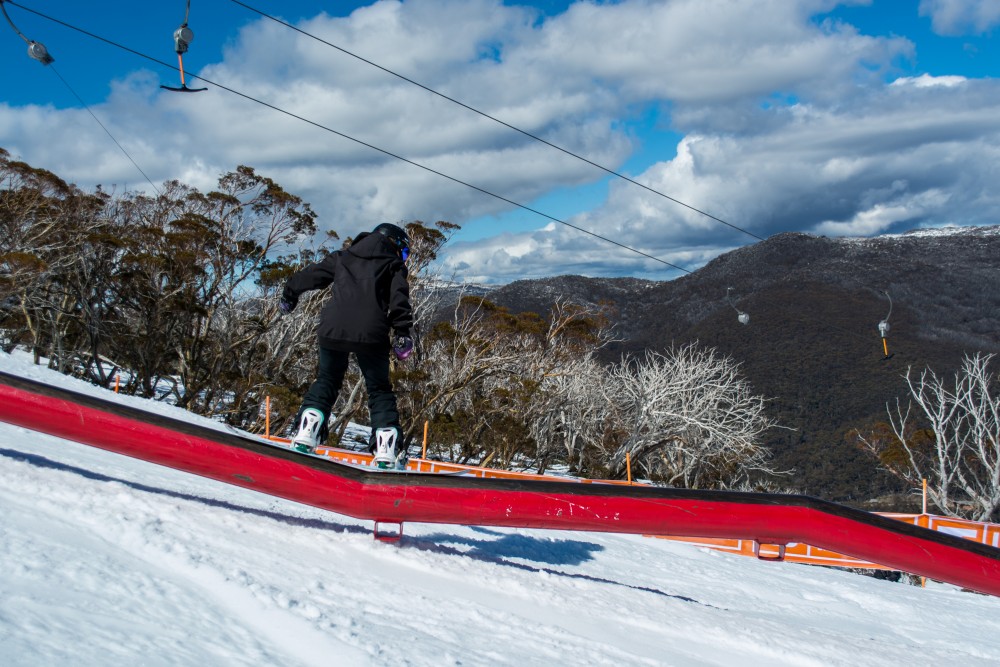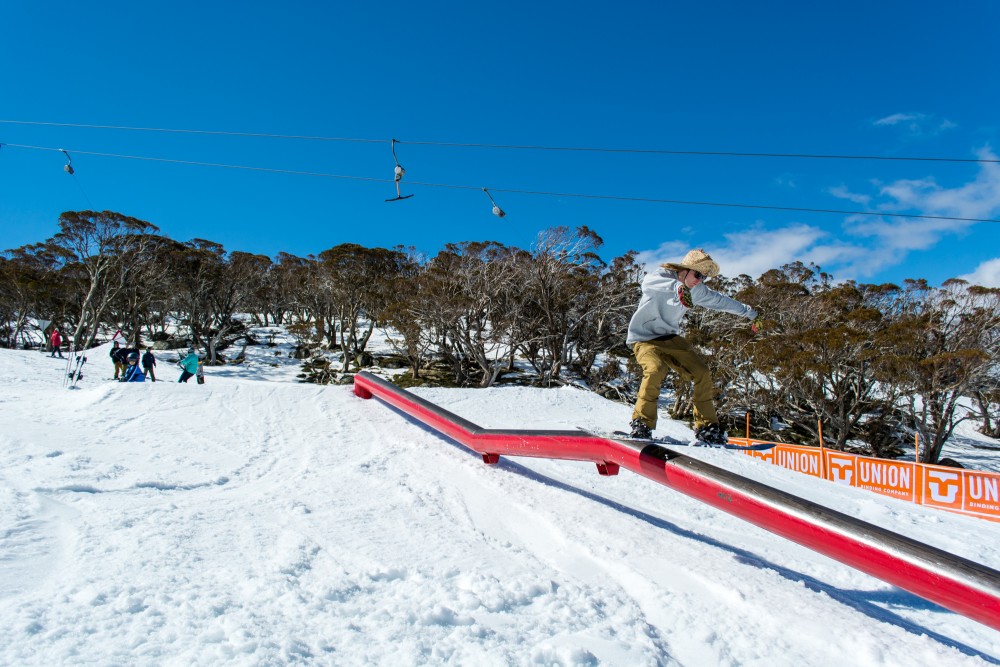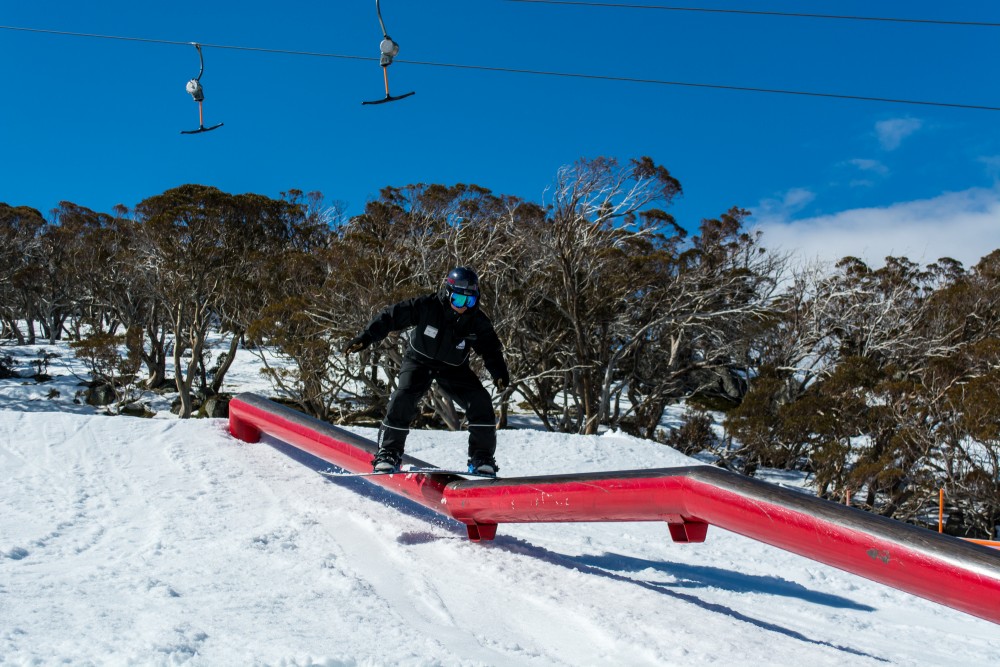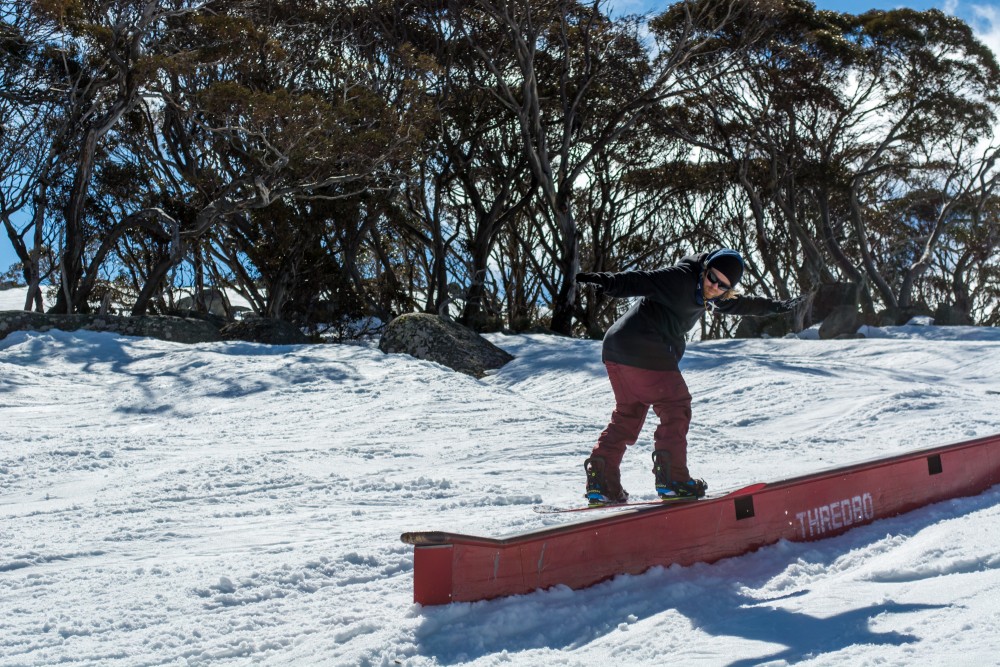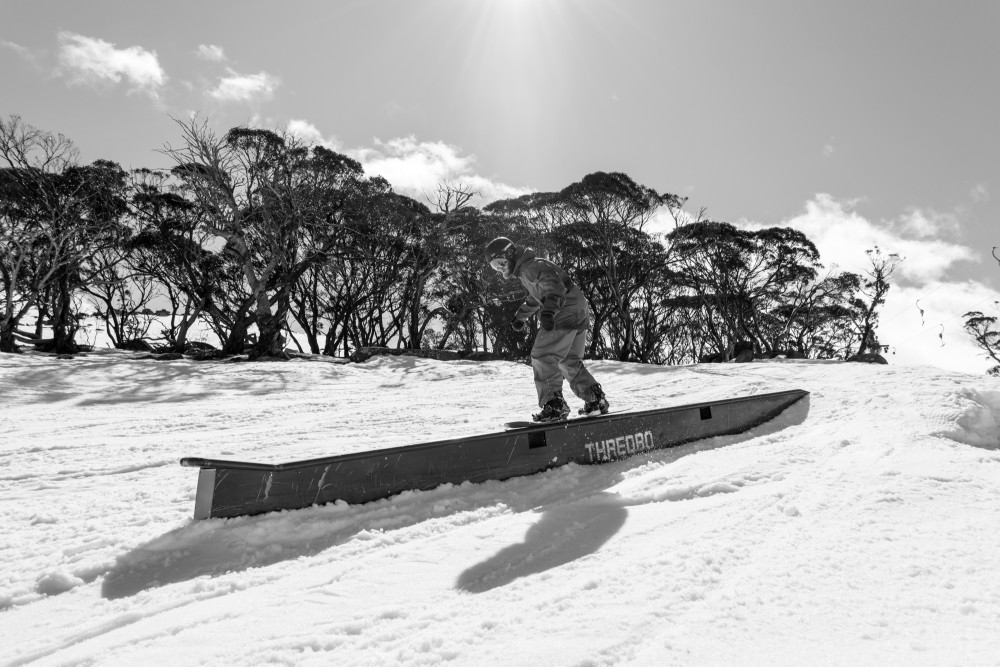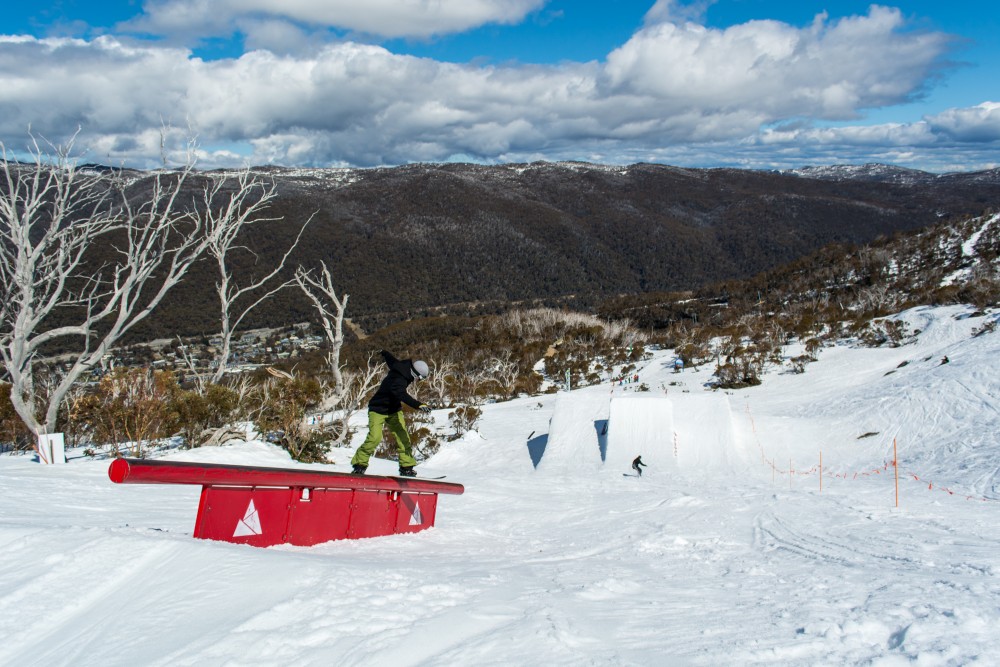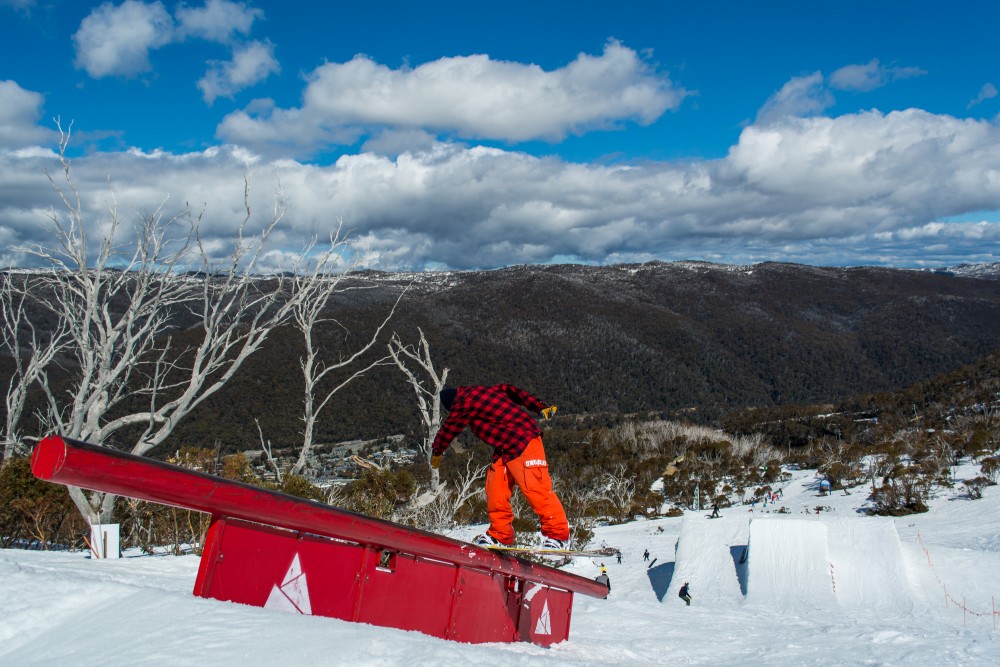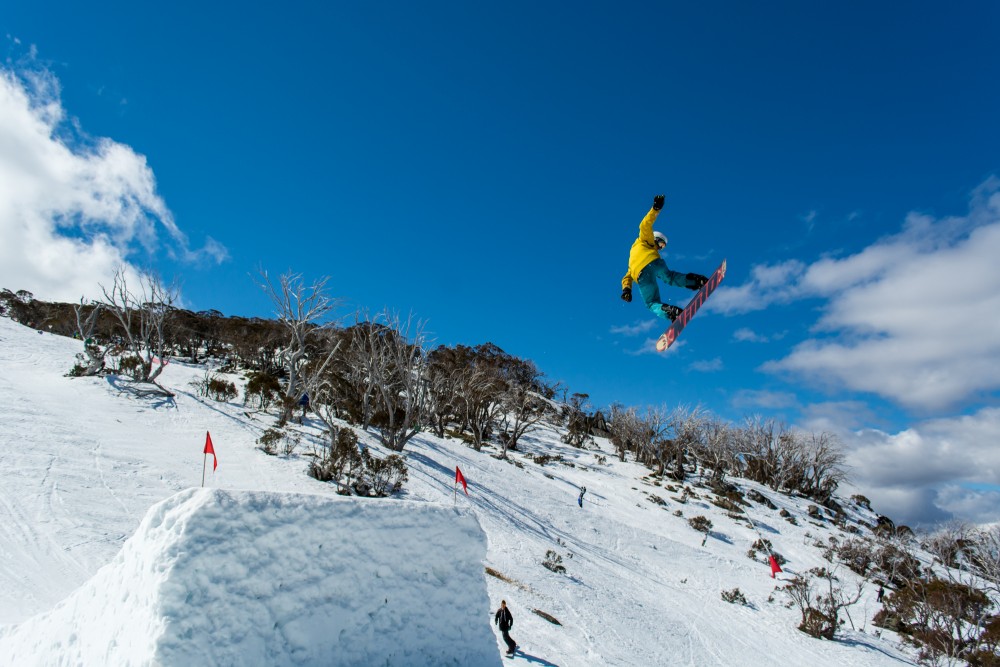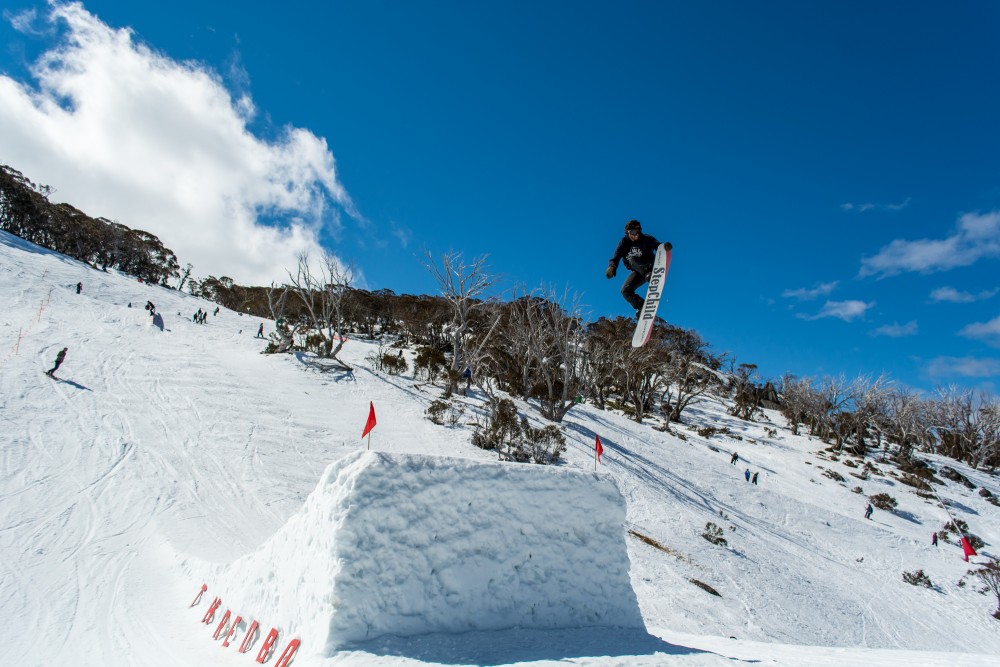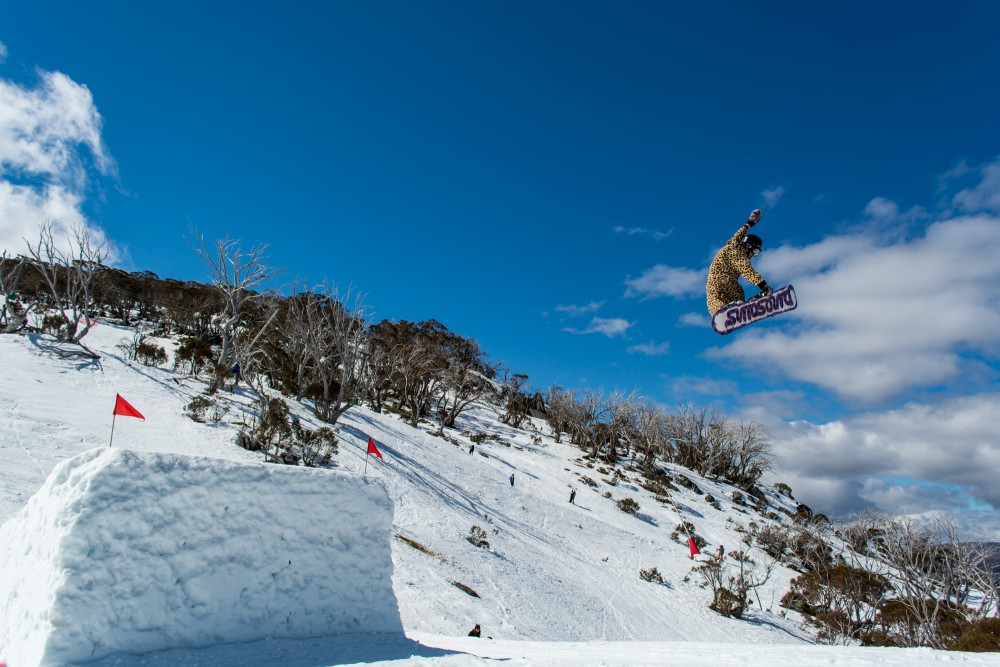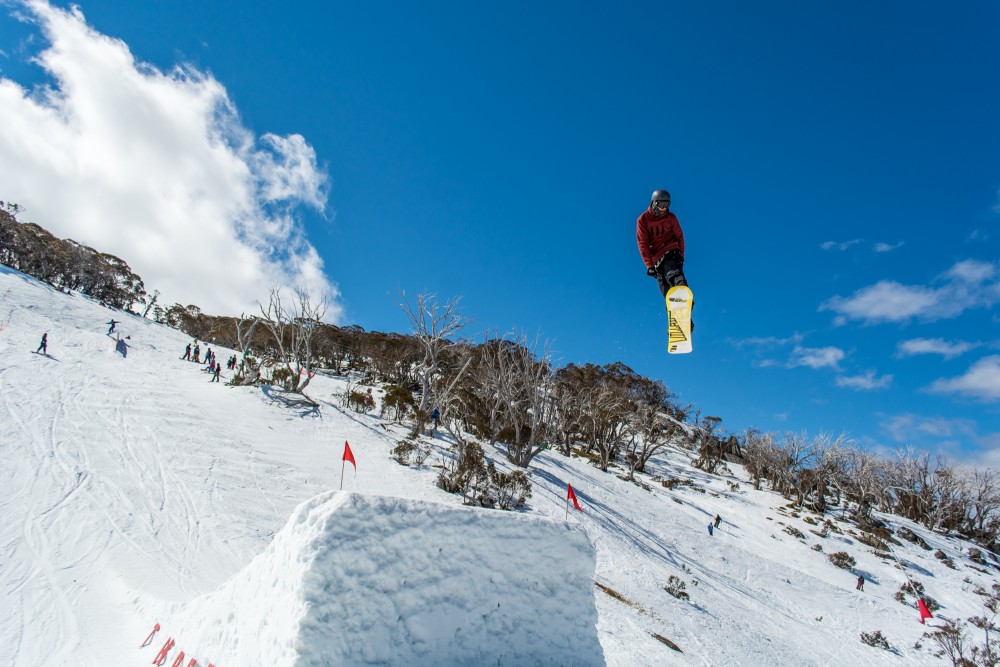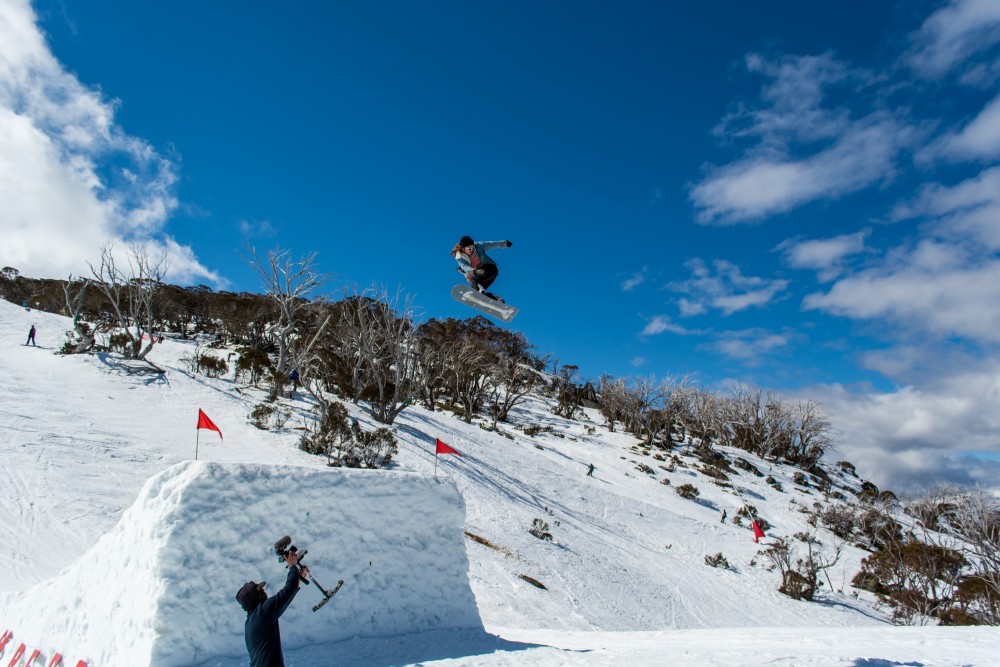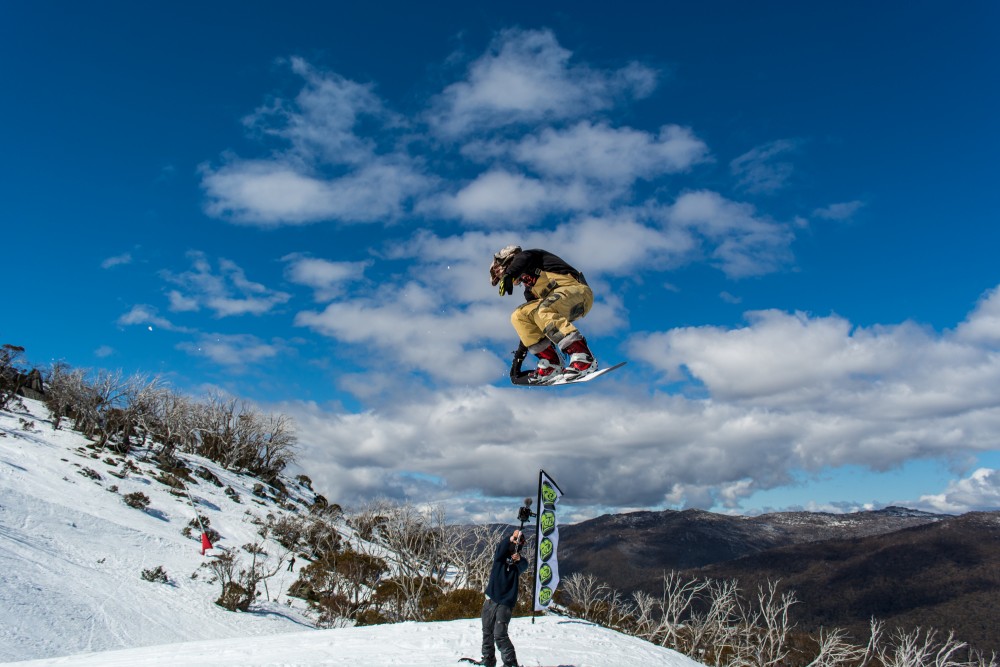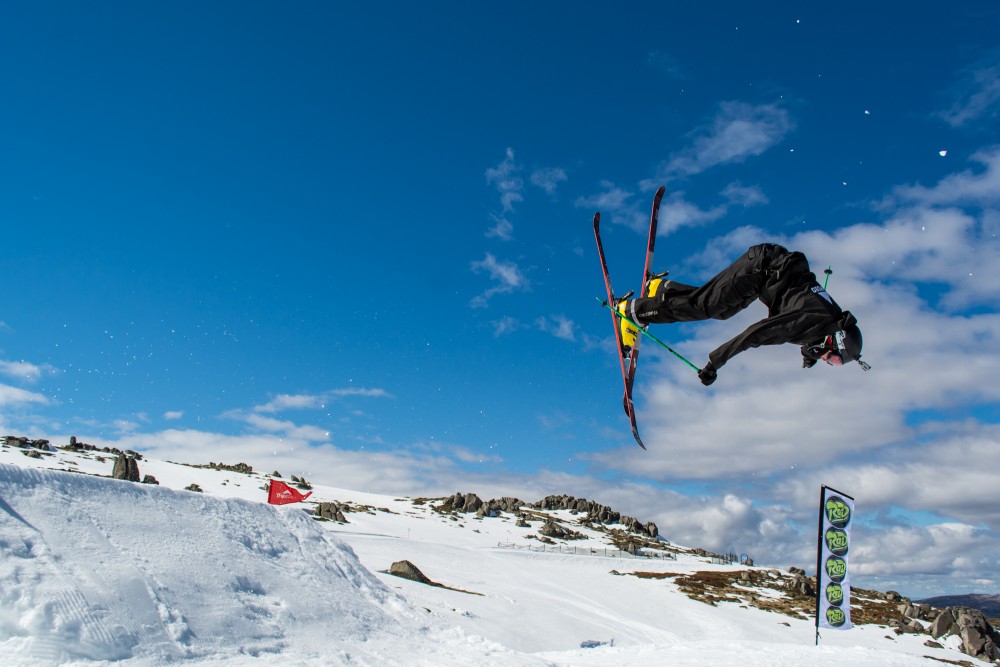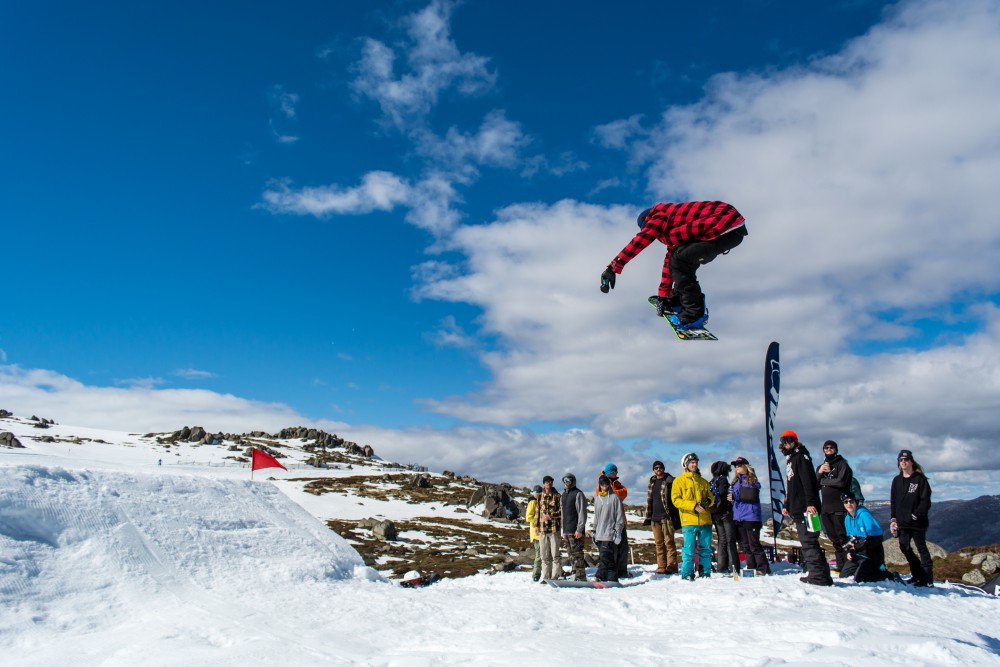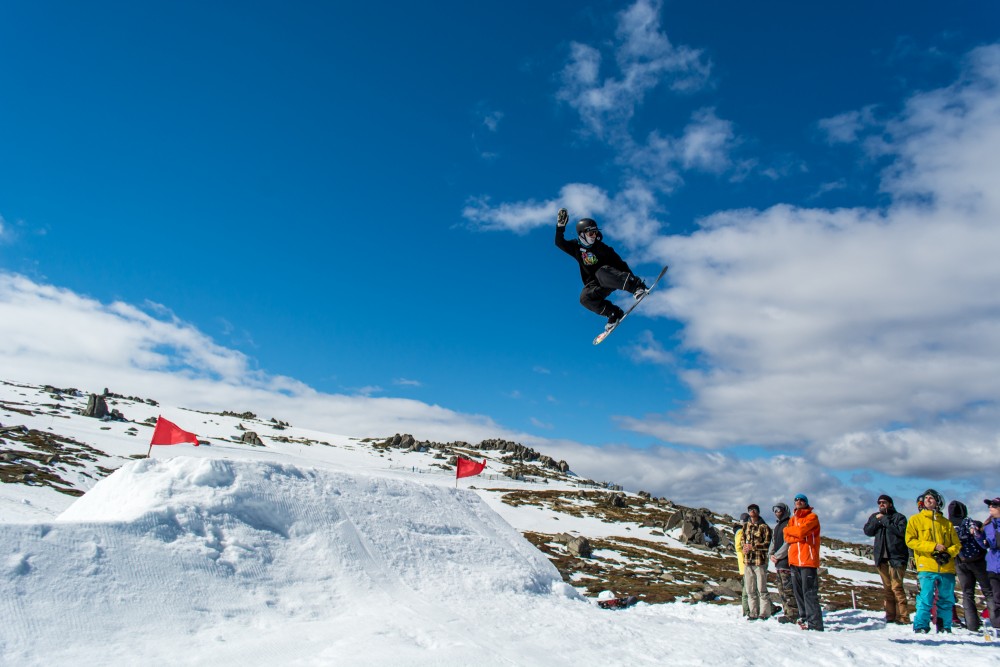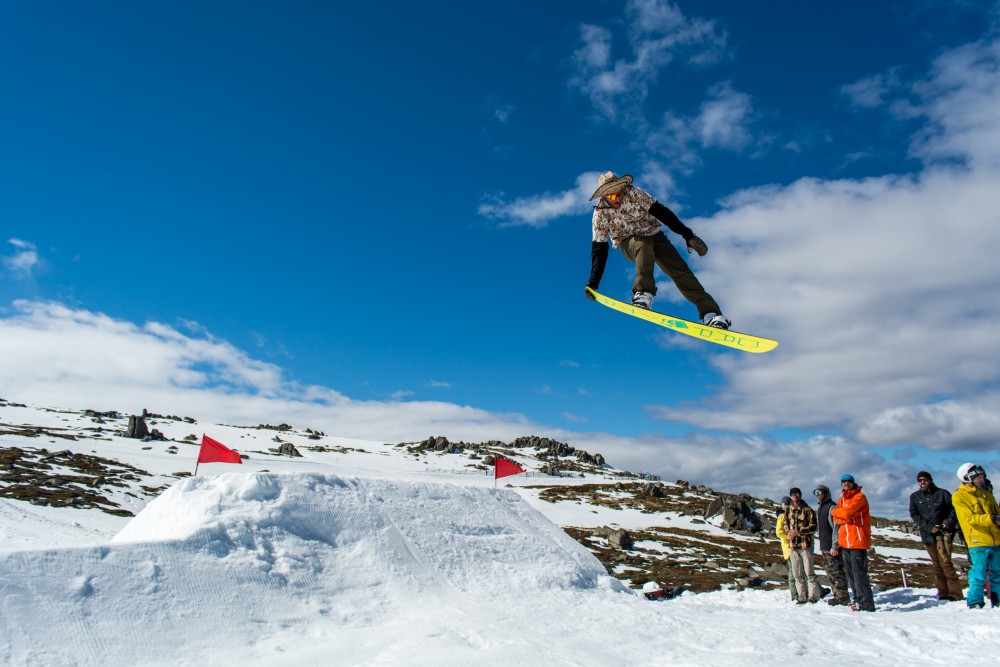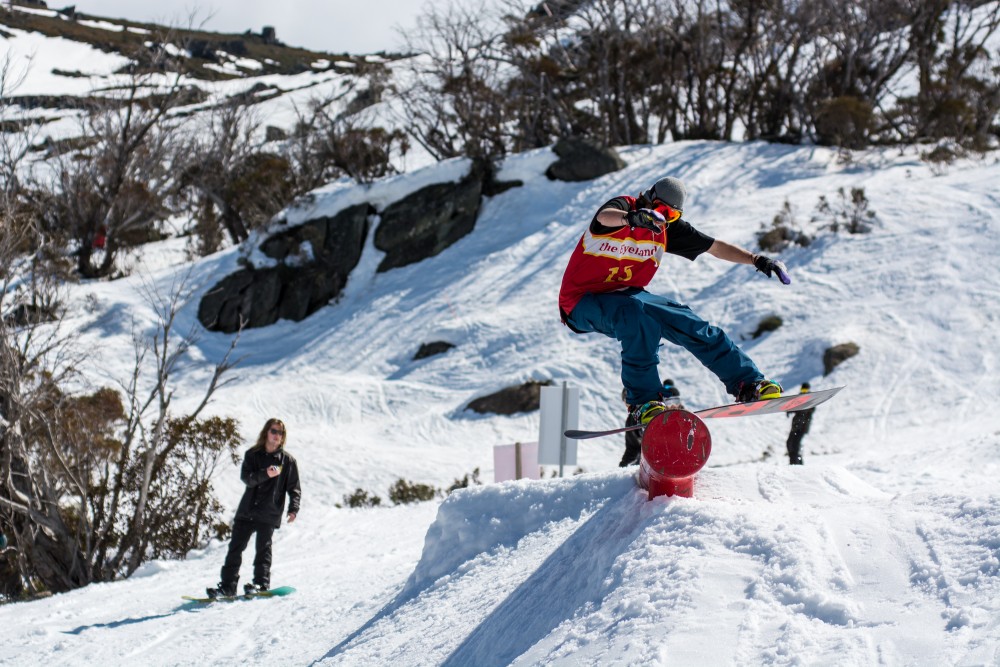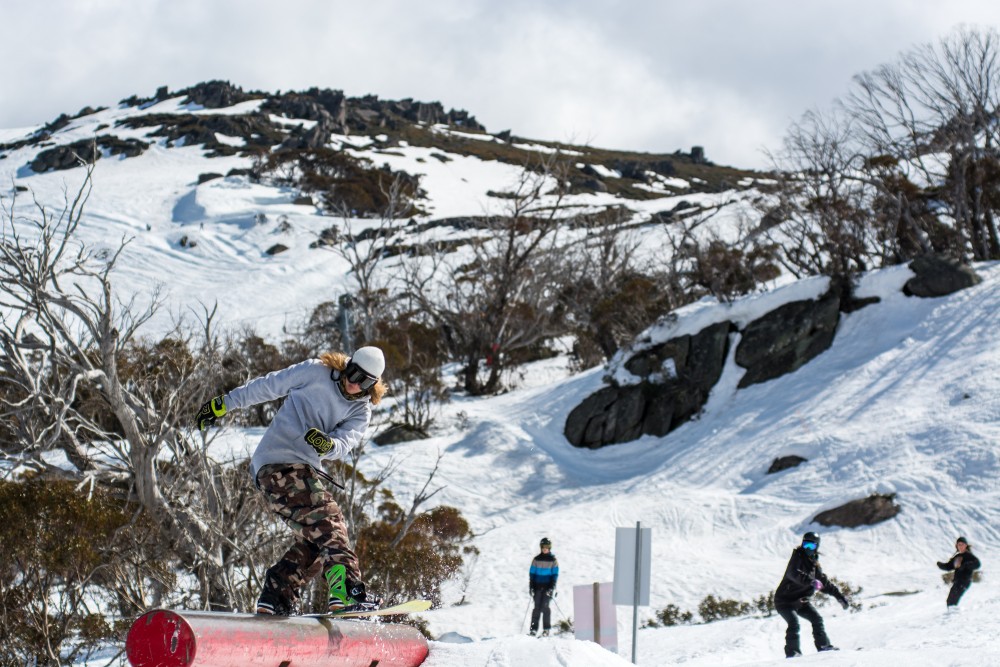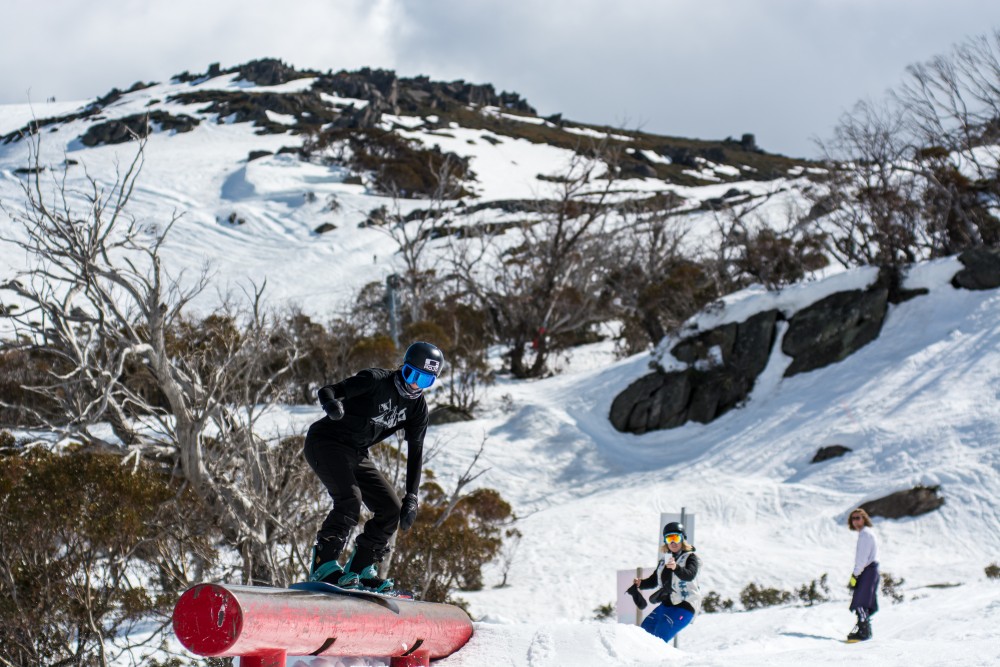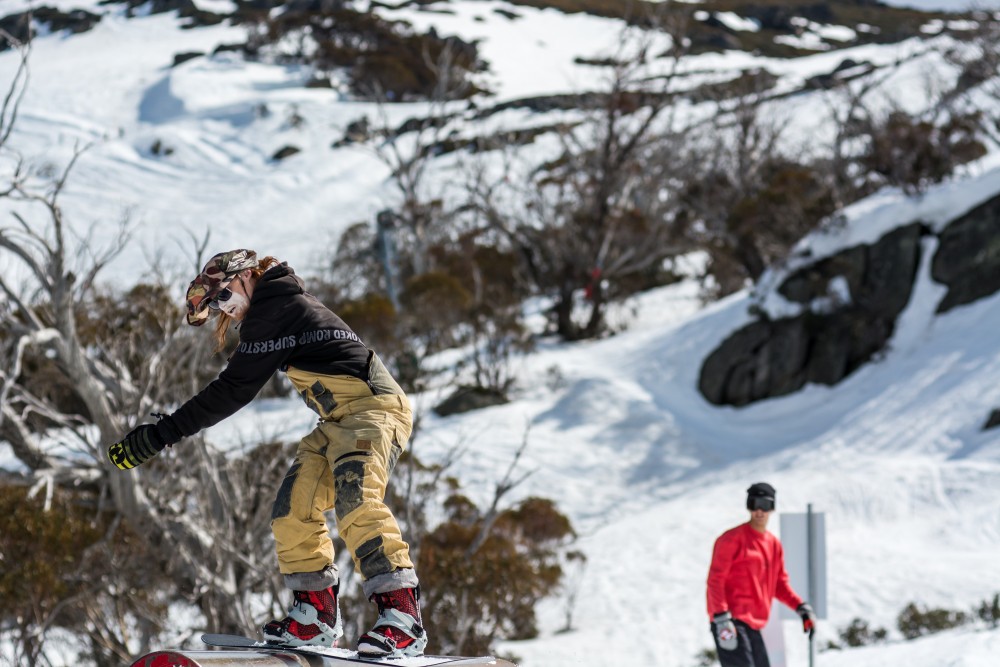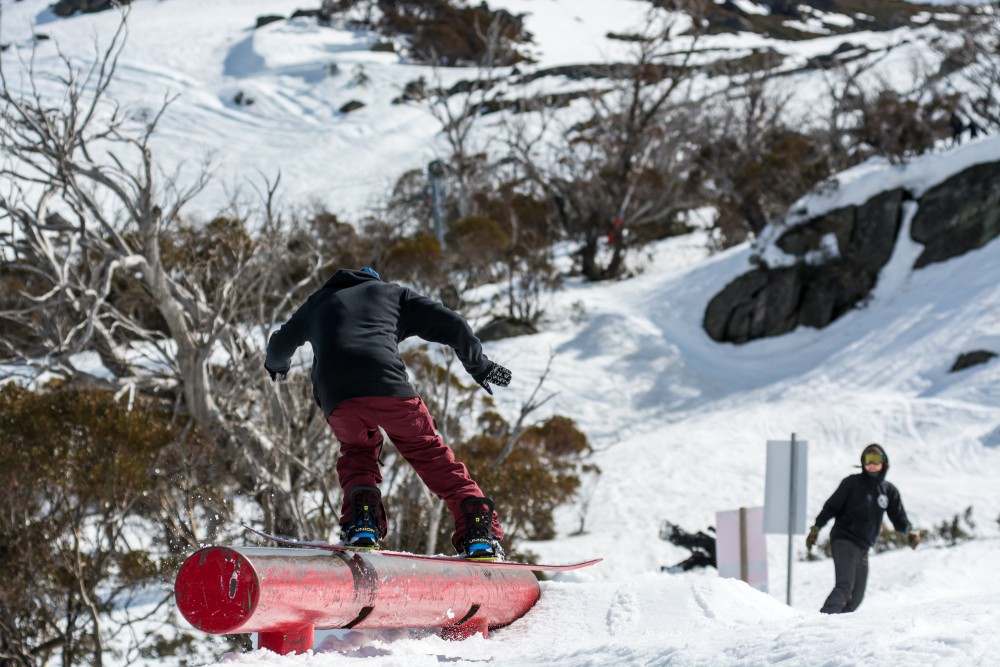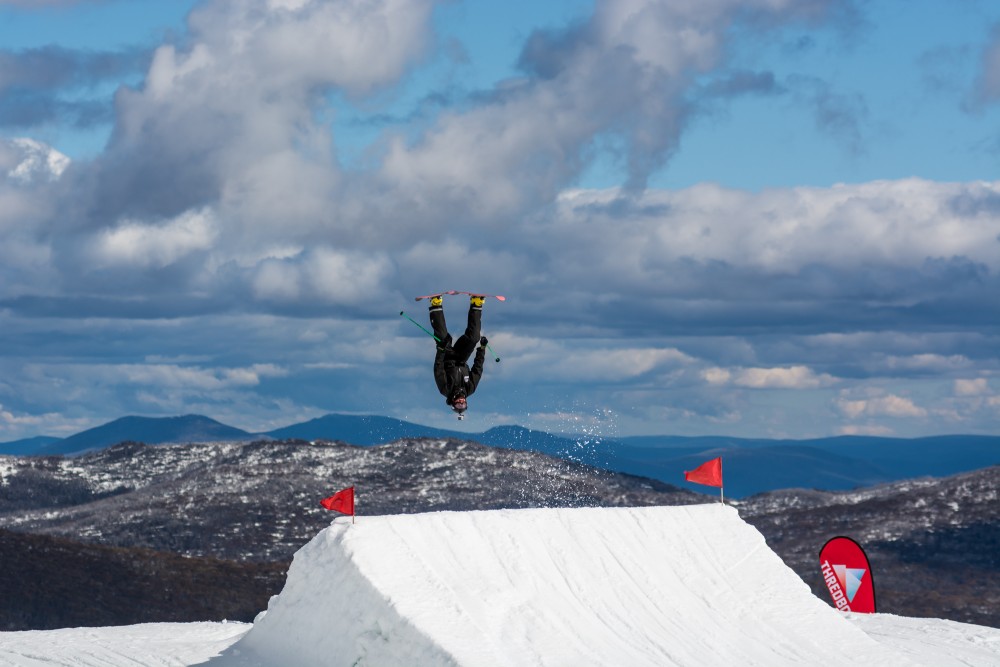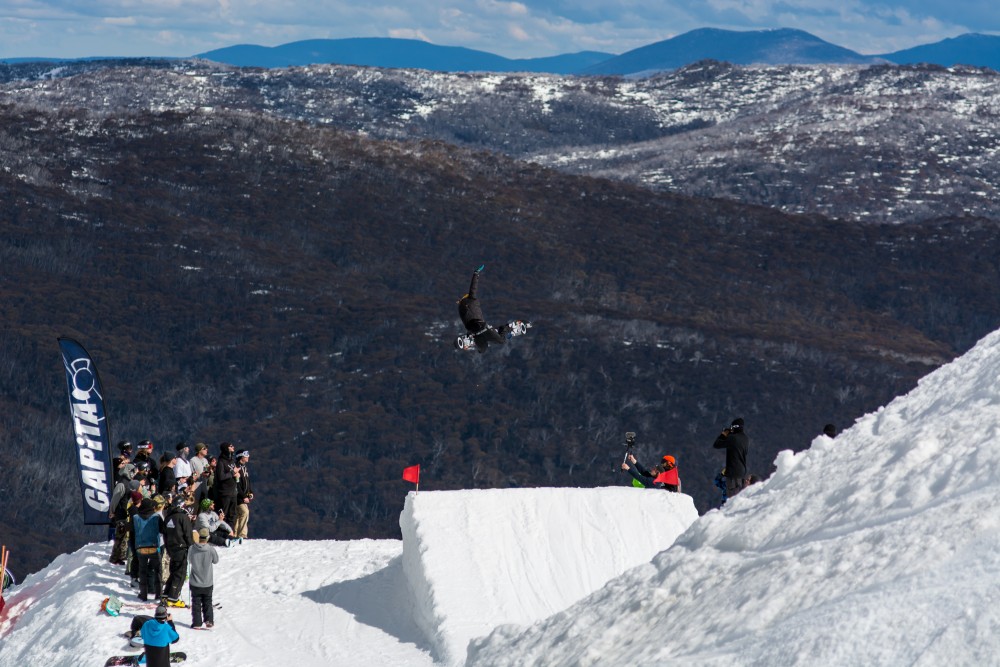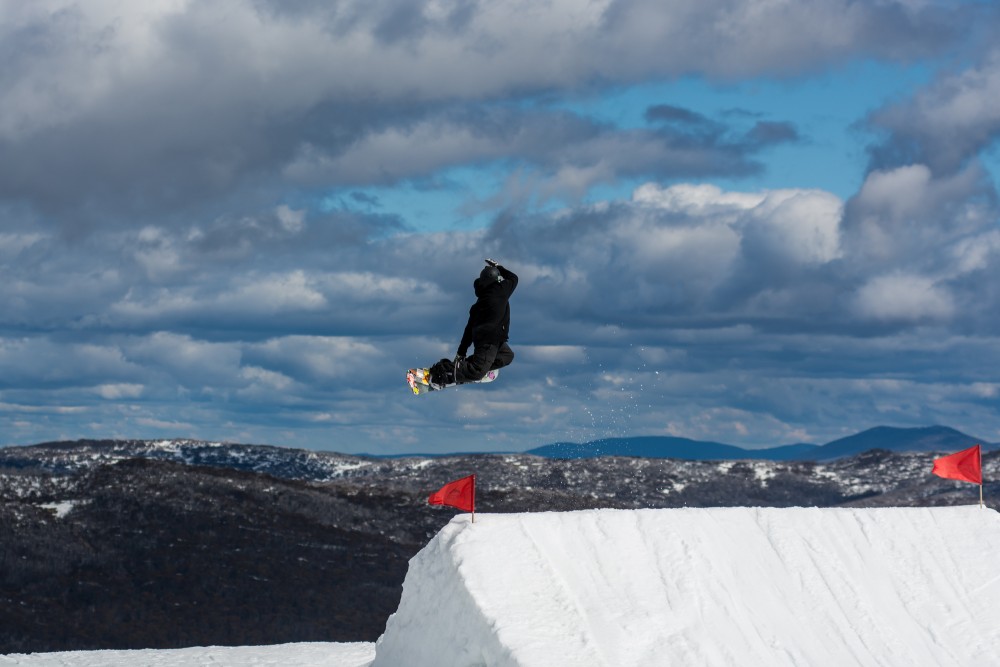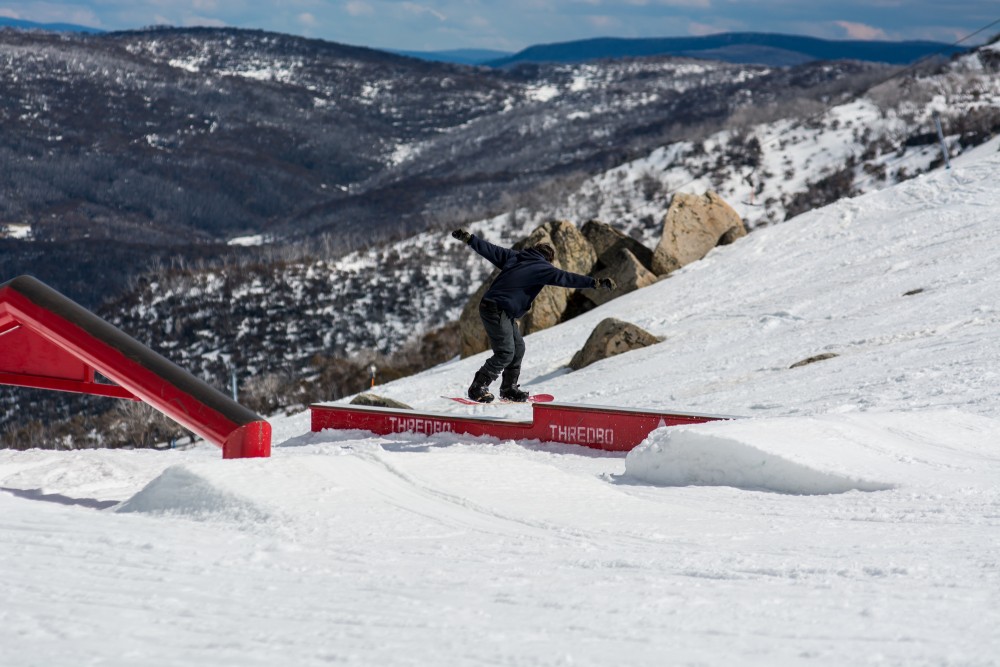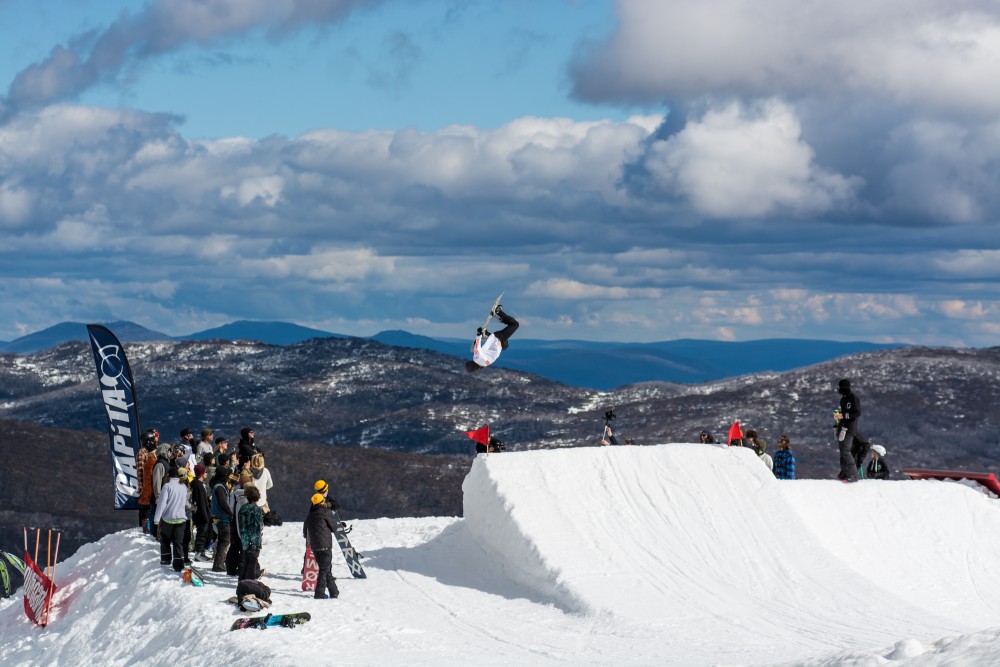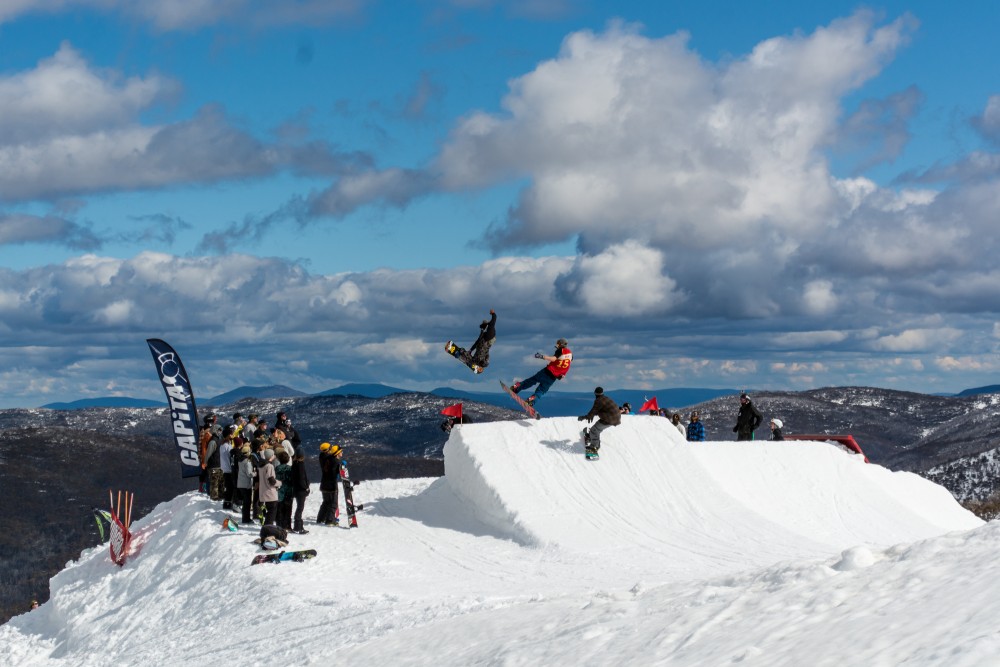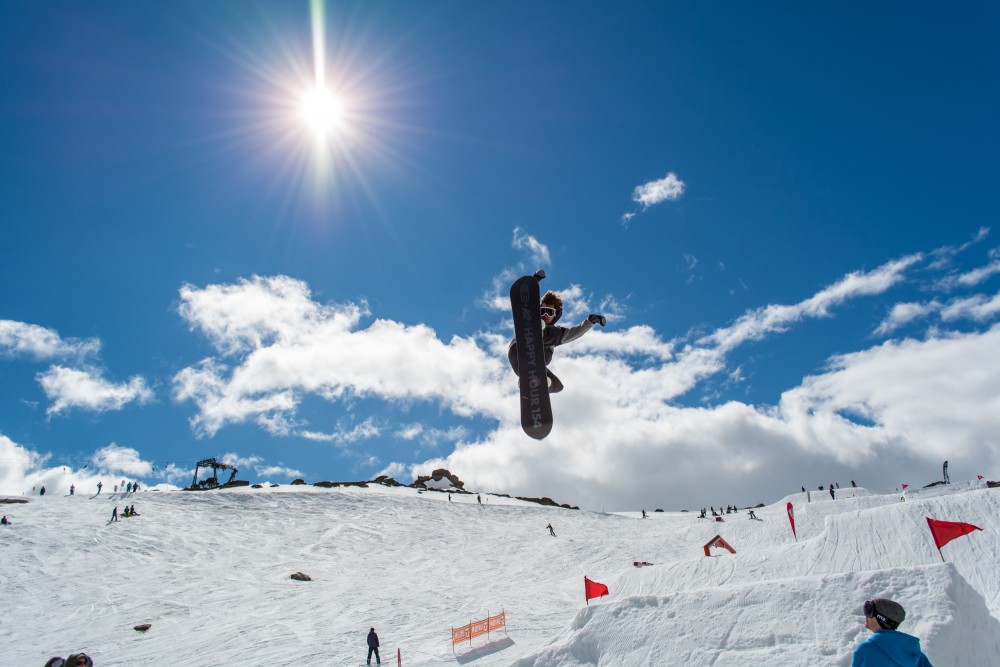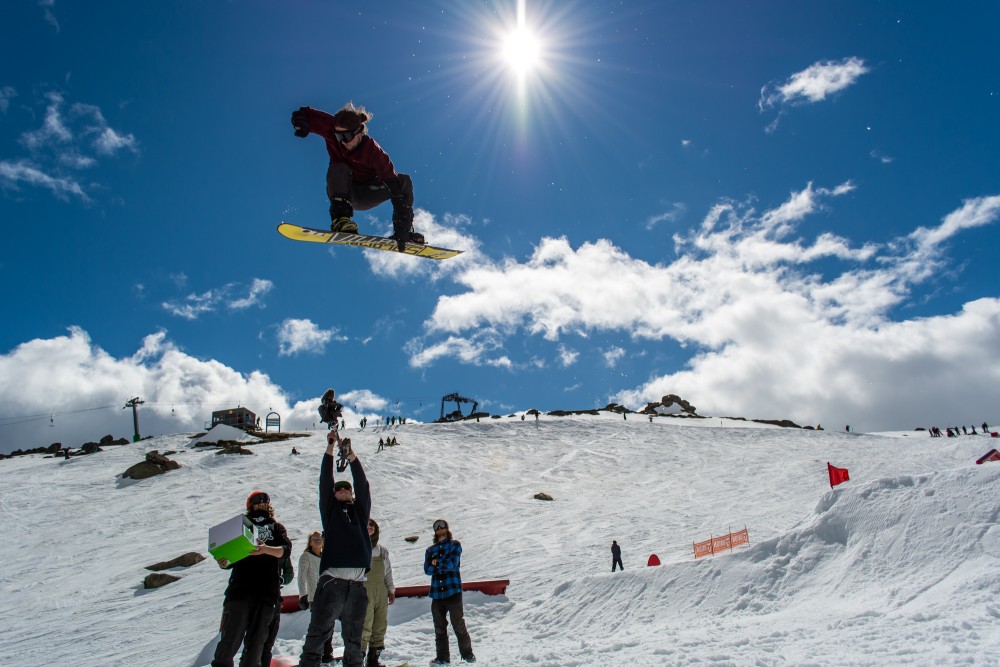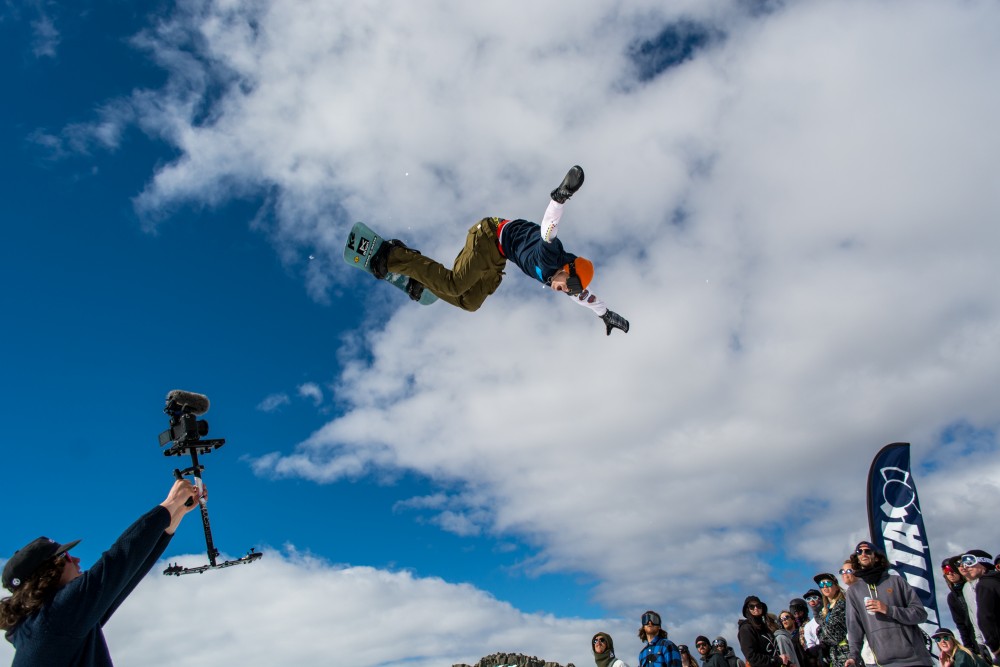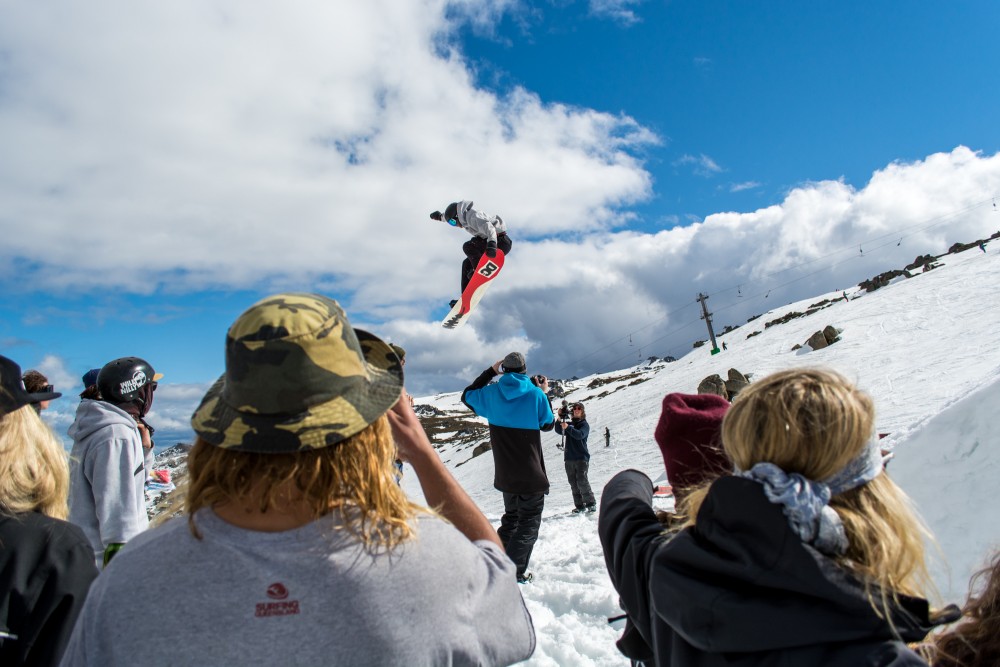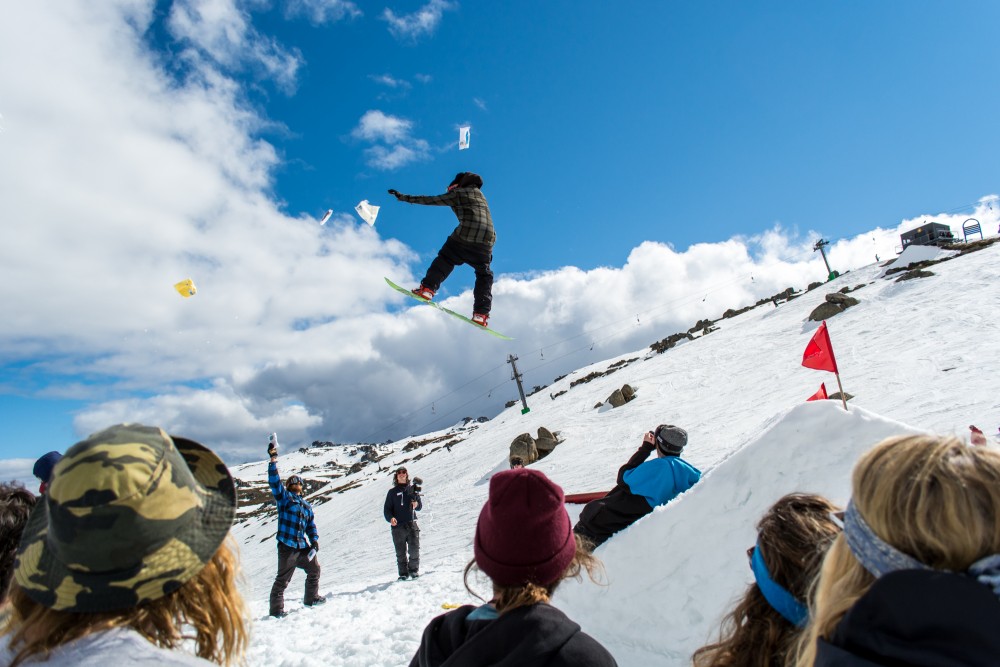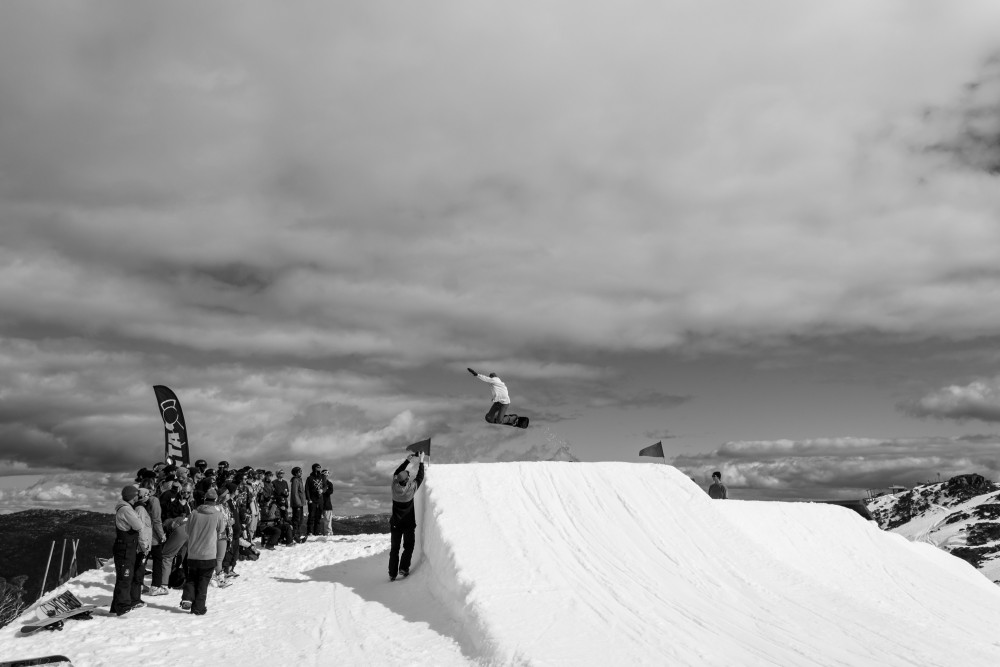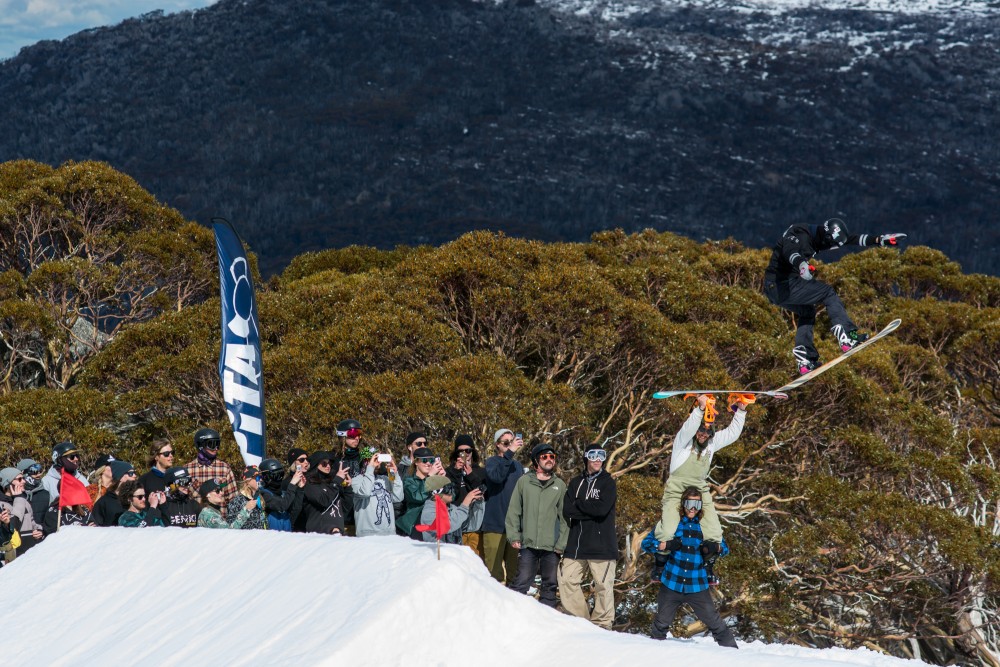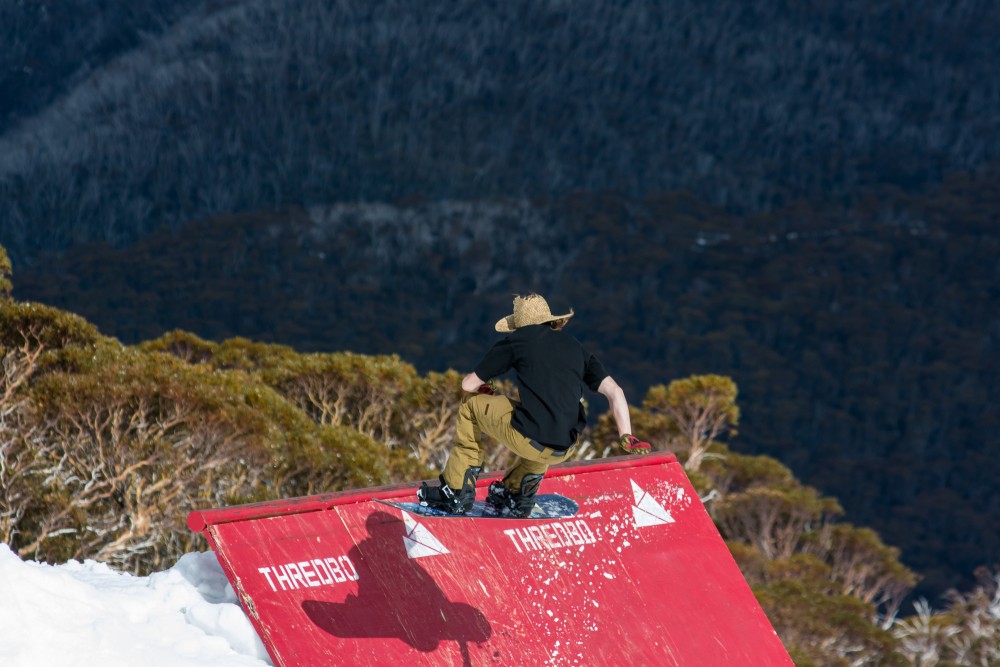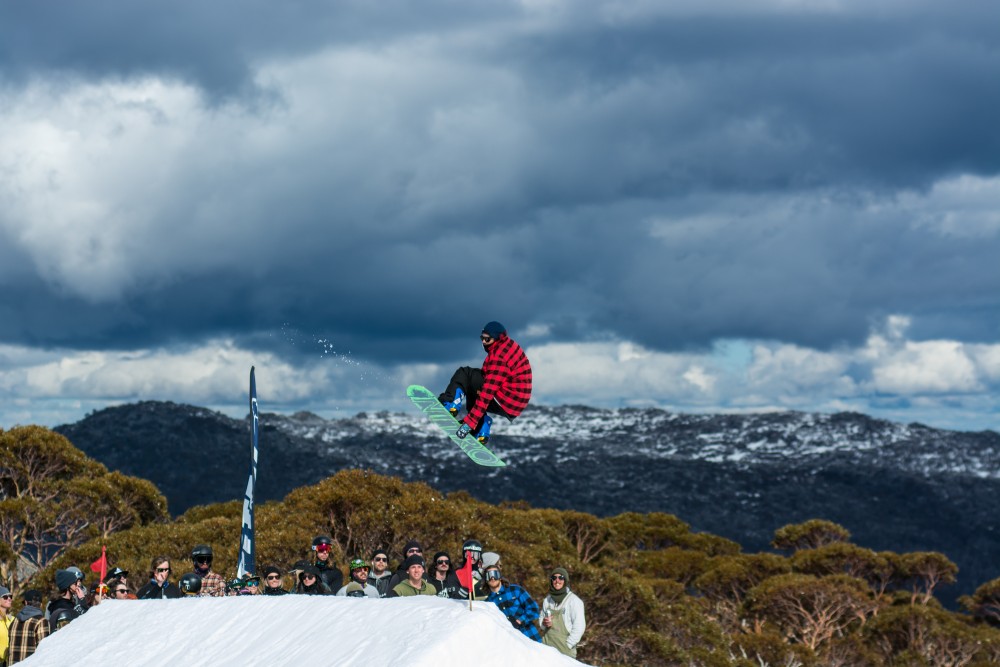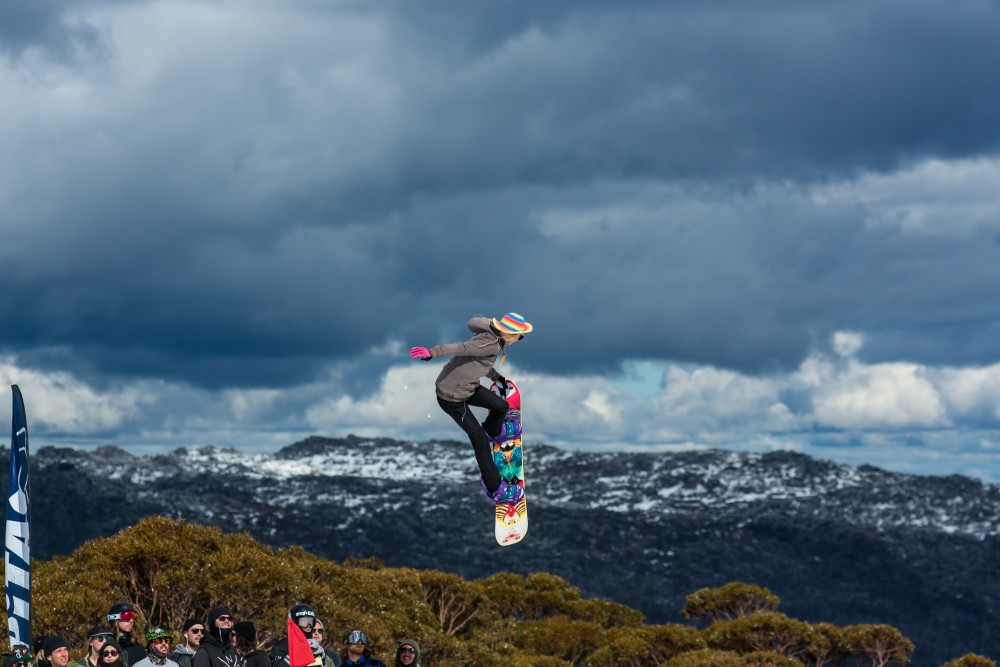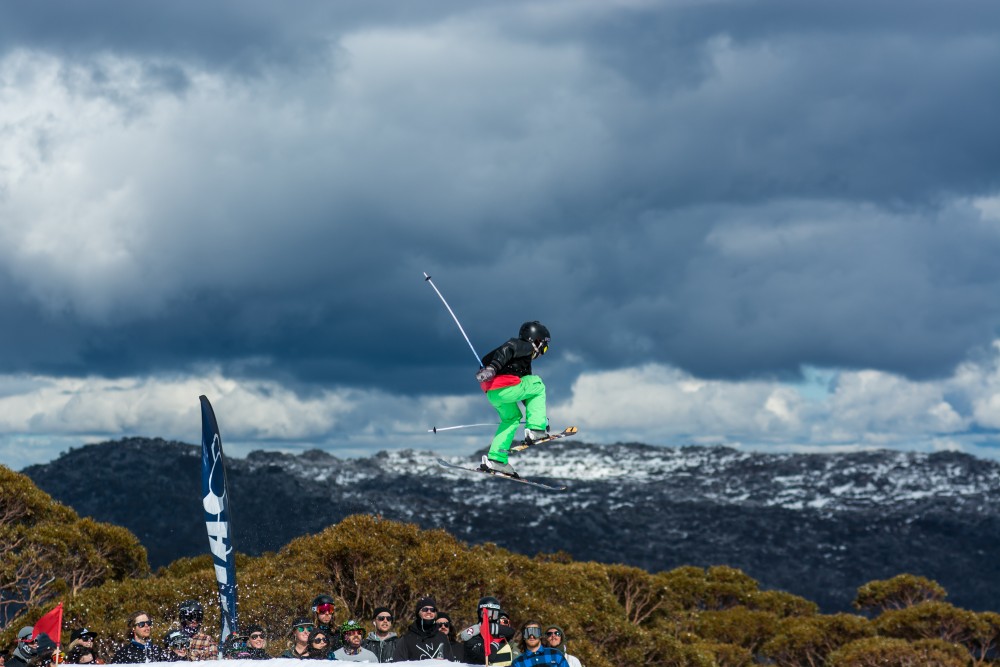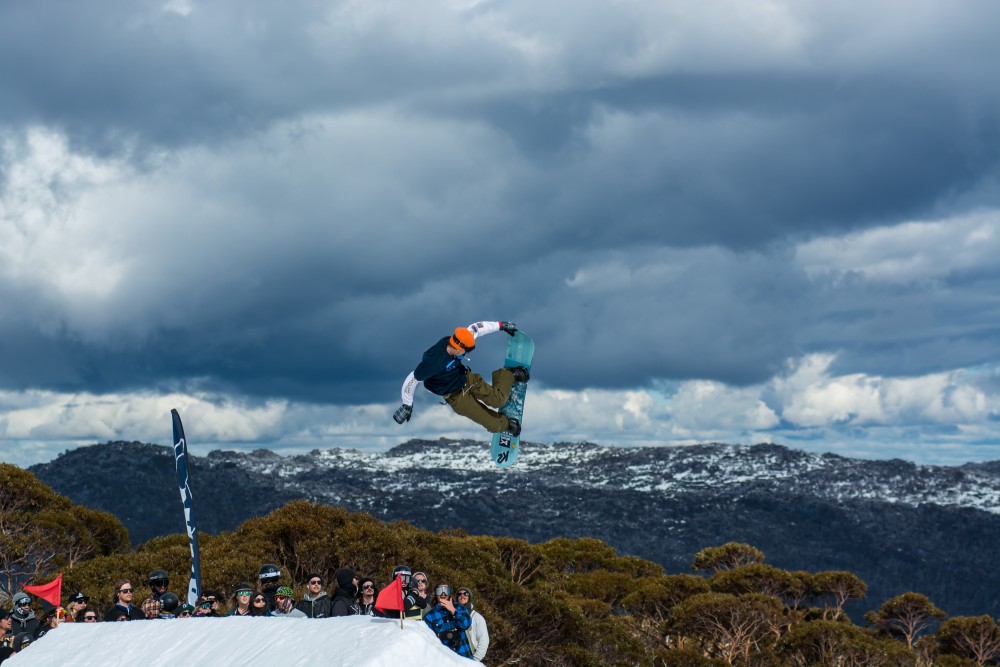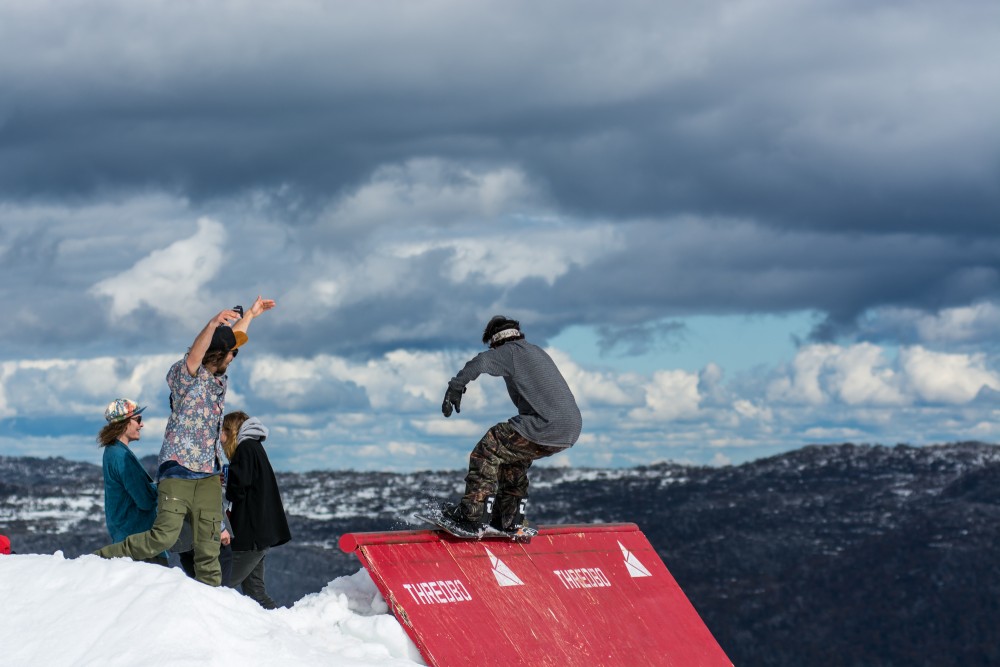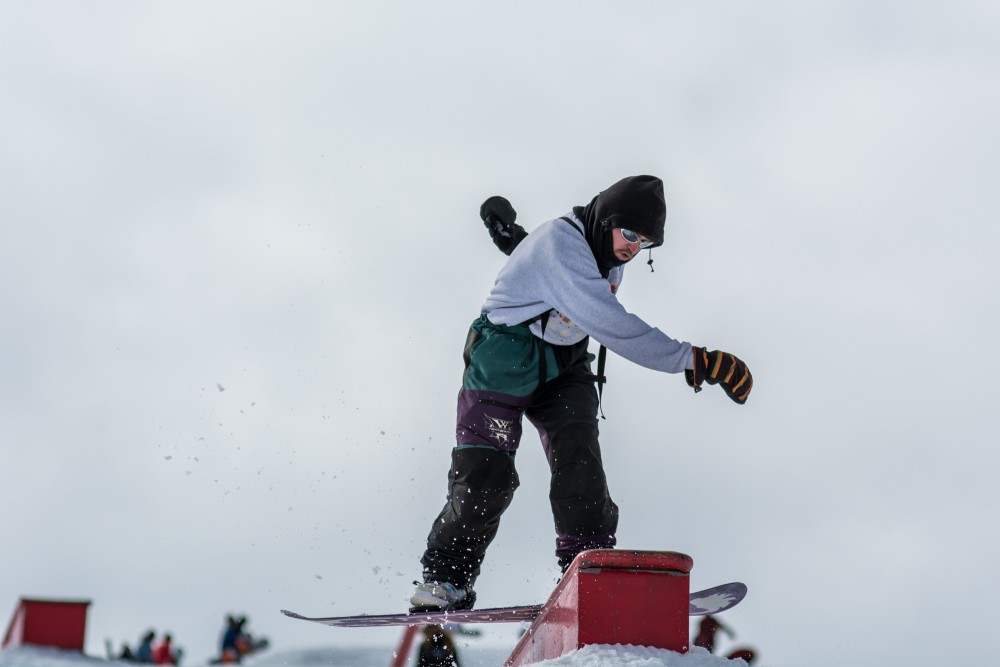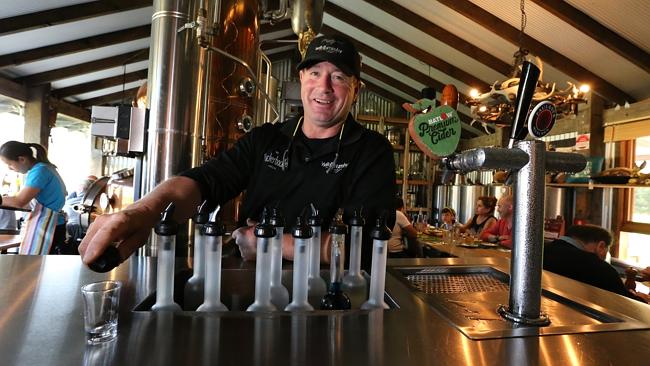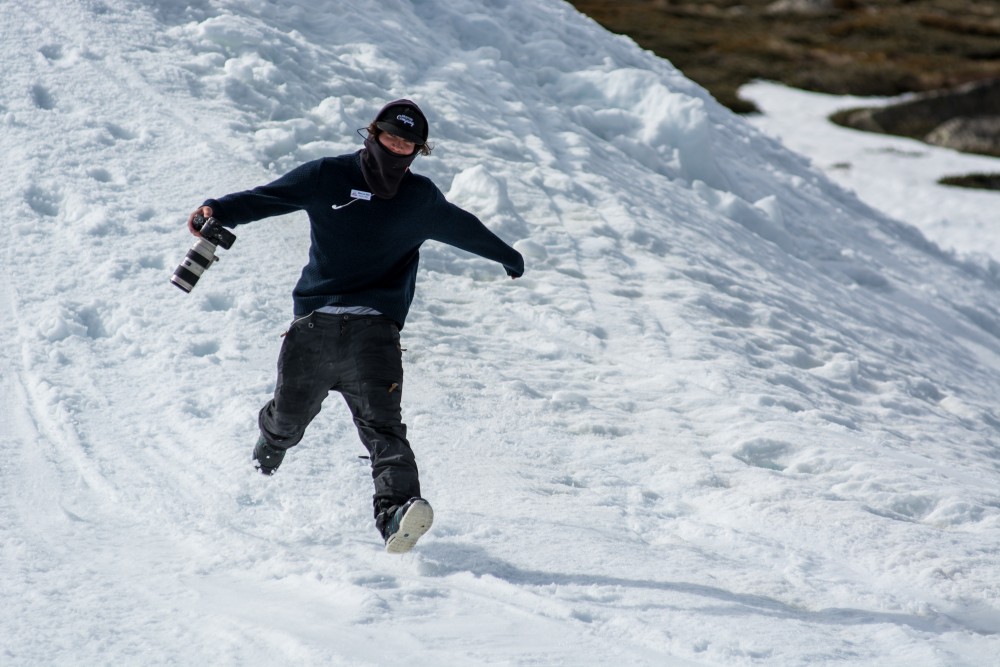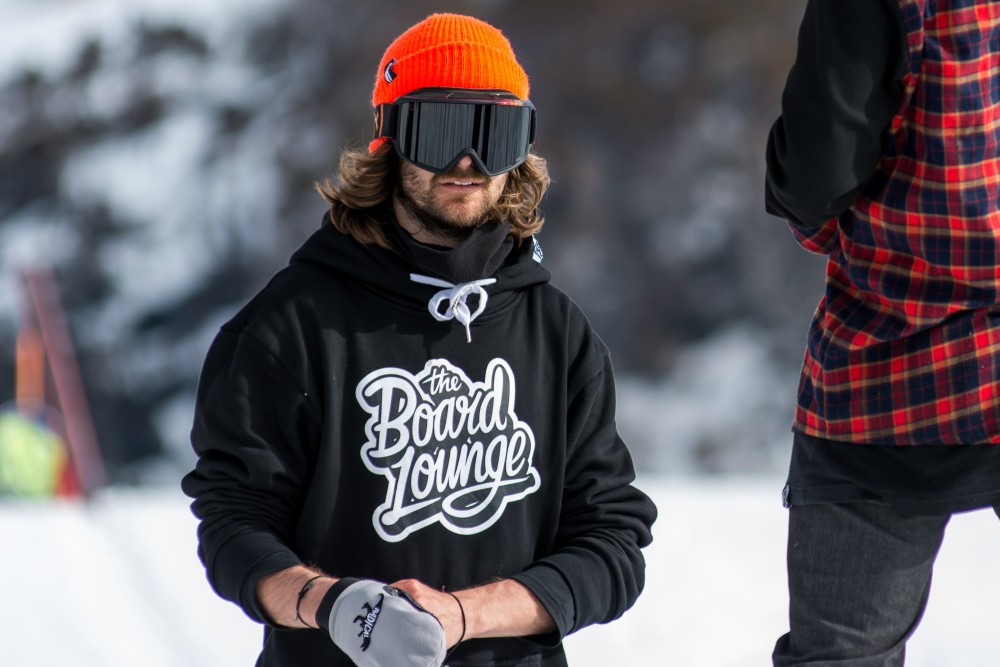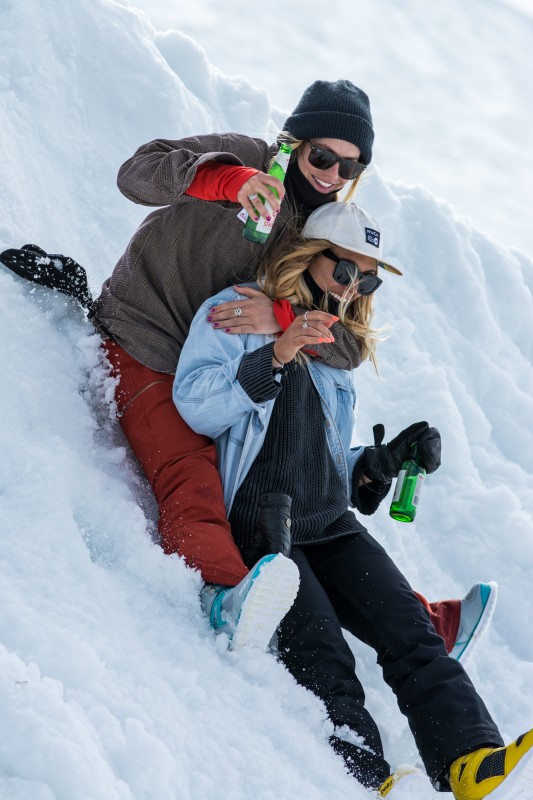 ---
Toyota One Hit Wonder Down Under 2015 Recap
A massive team effort resulted in a massive booter and an insane couple of days on the One Hit Wonder Down Under set up. The worlds best big air skiers battled it out with pretty much every triple cork under the sun bolted down. Thredbo Parks are pretty happy with themselves and a huge shout out to Reuben Cameron and Mathew Galina for pulling the team and the build together.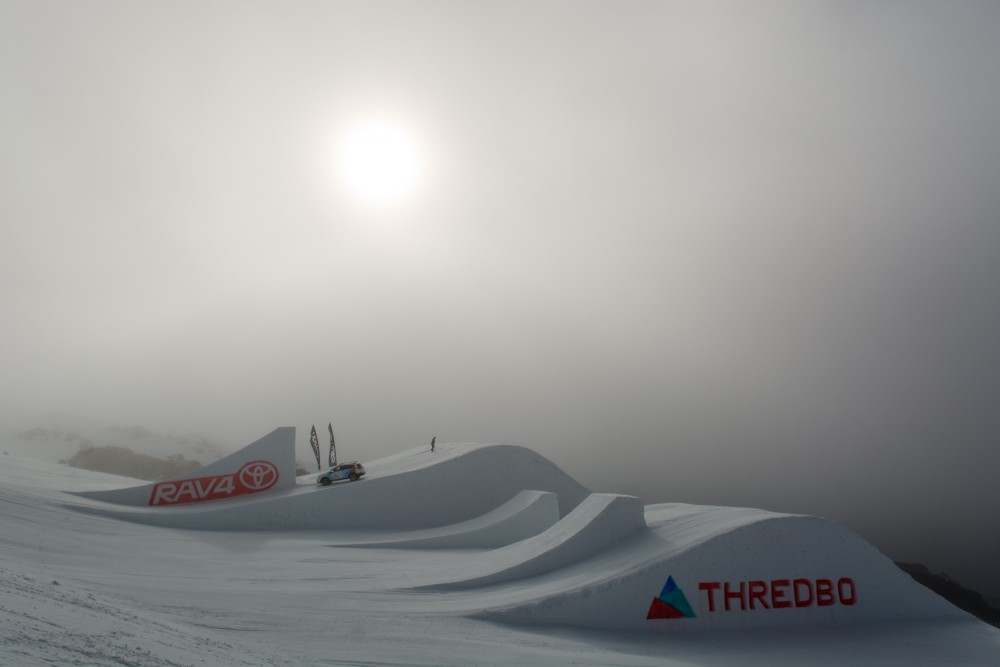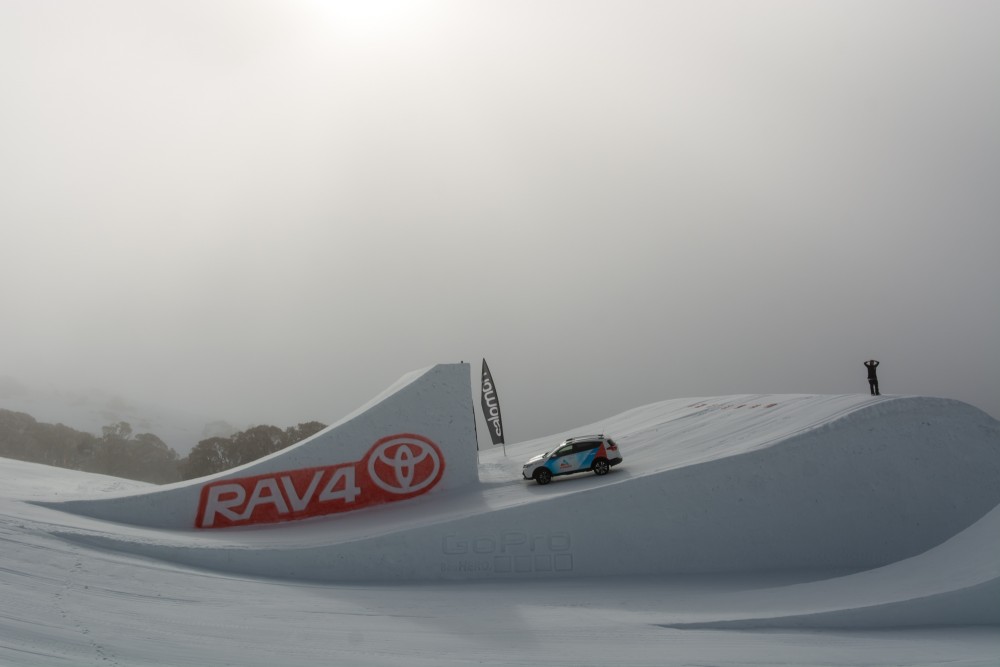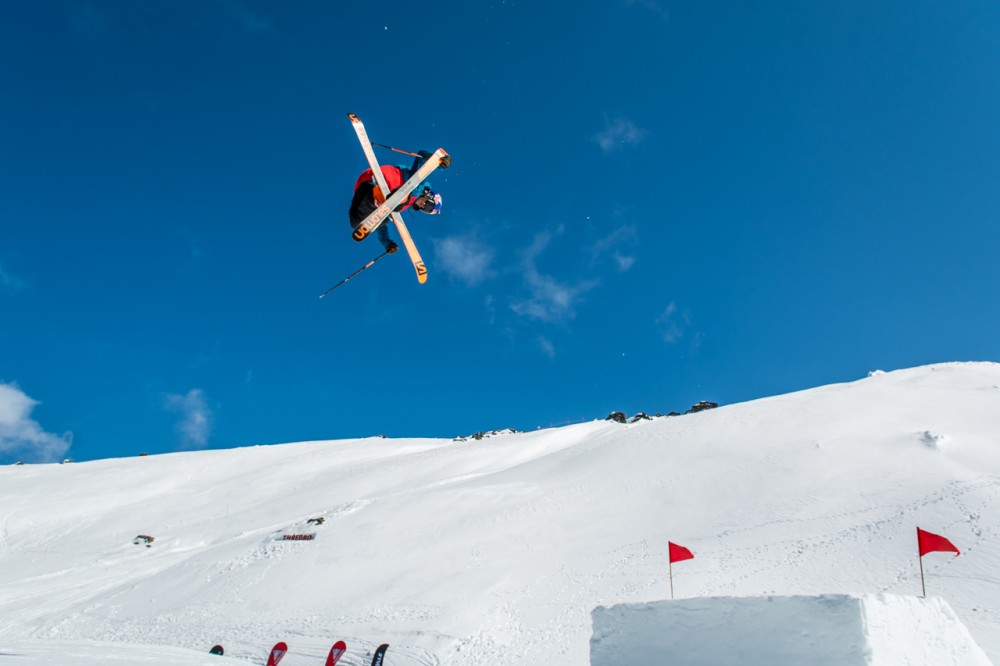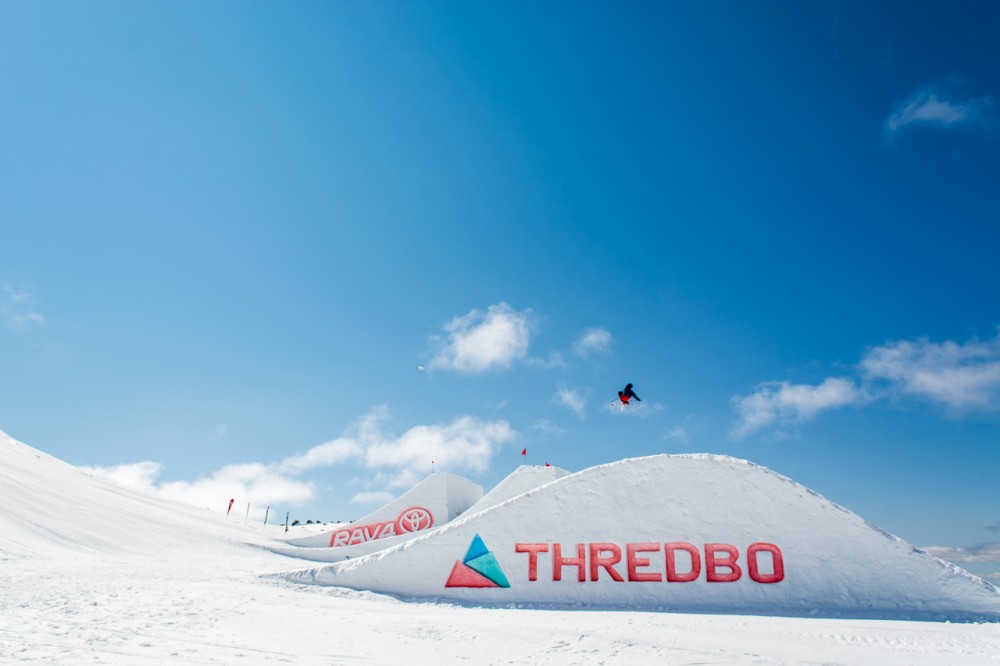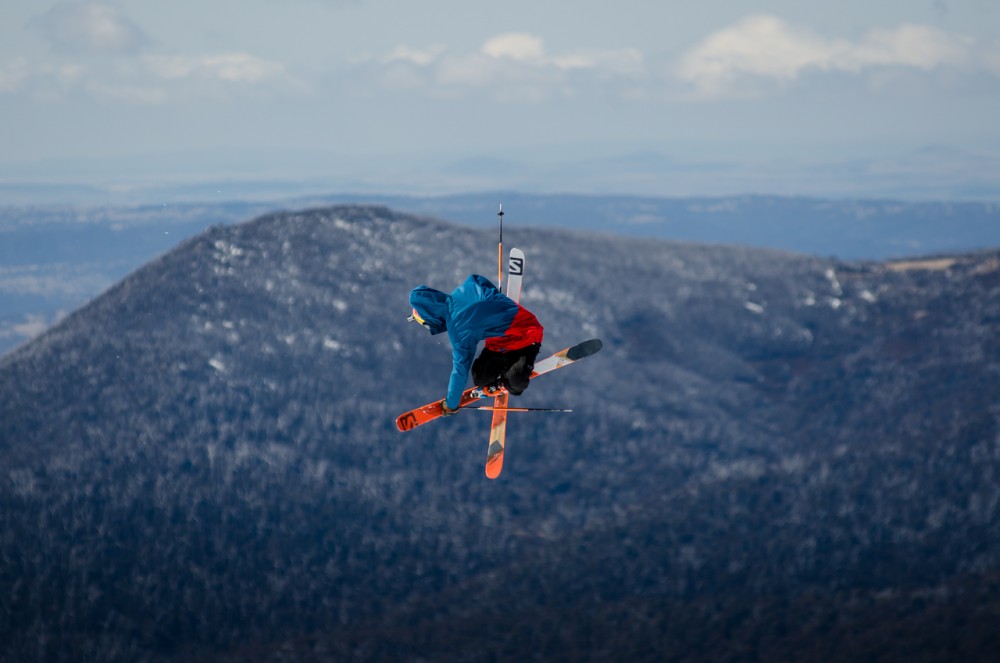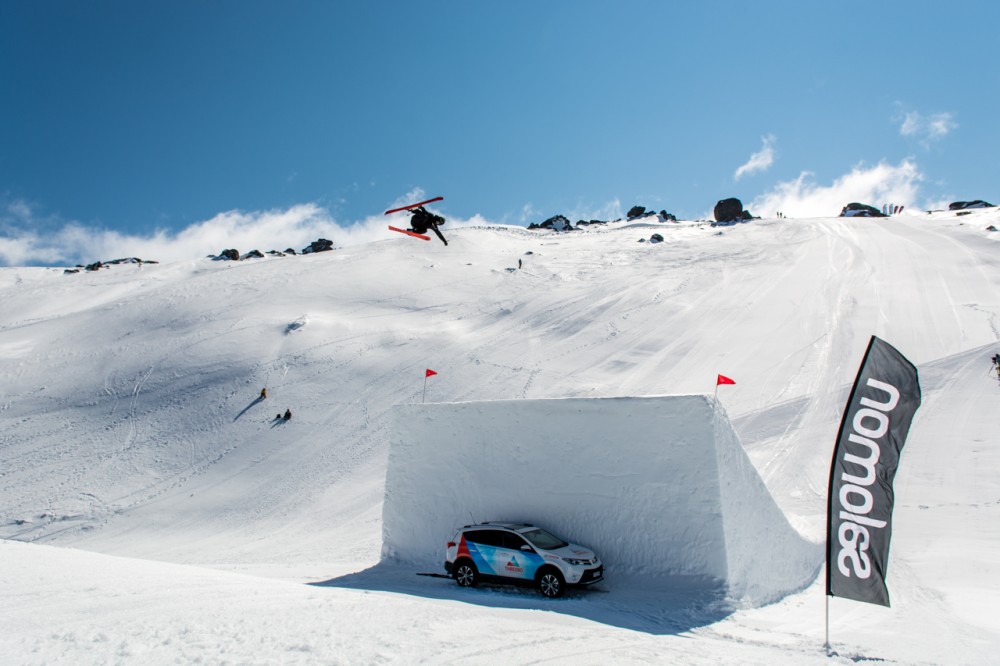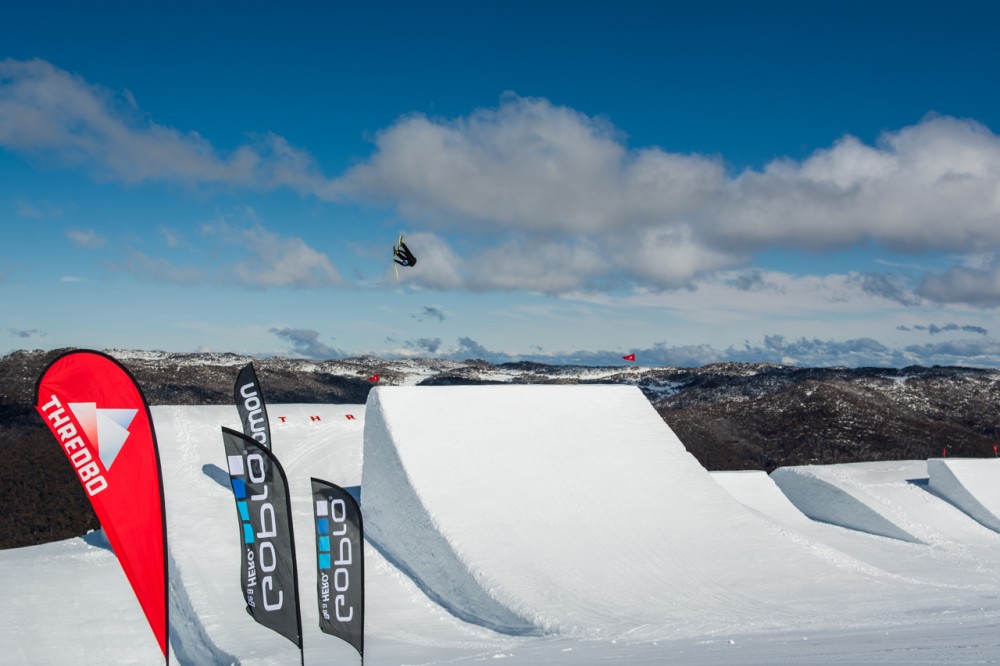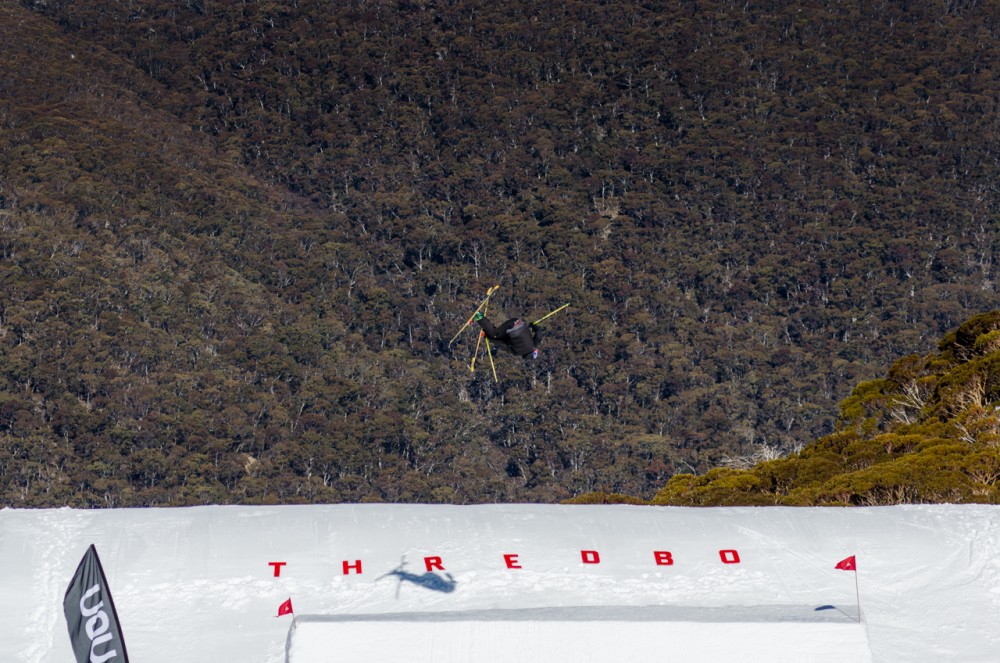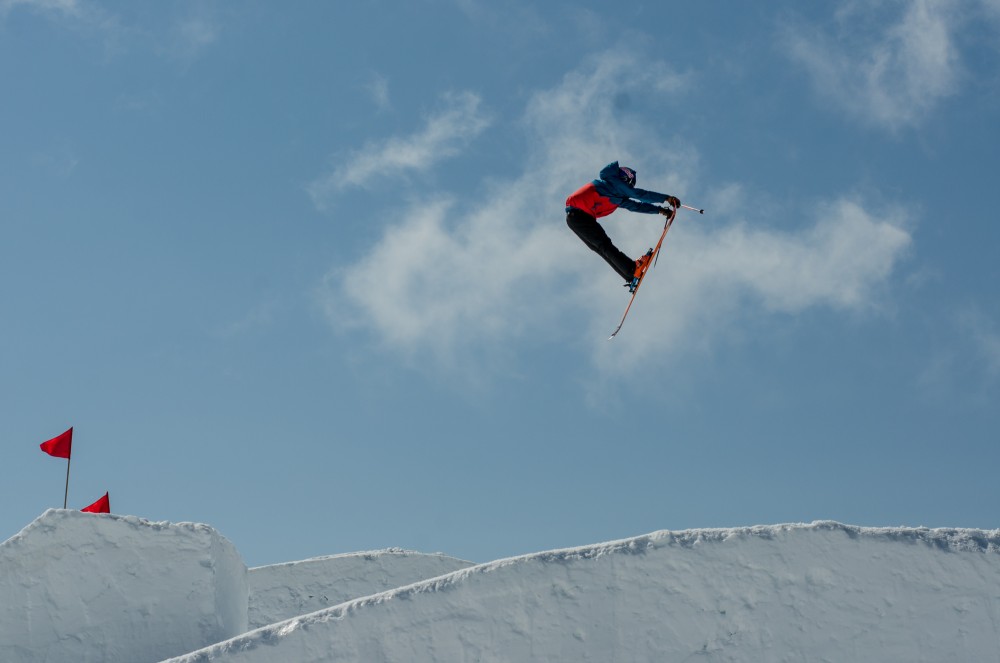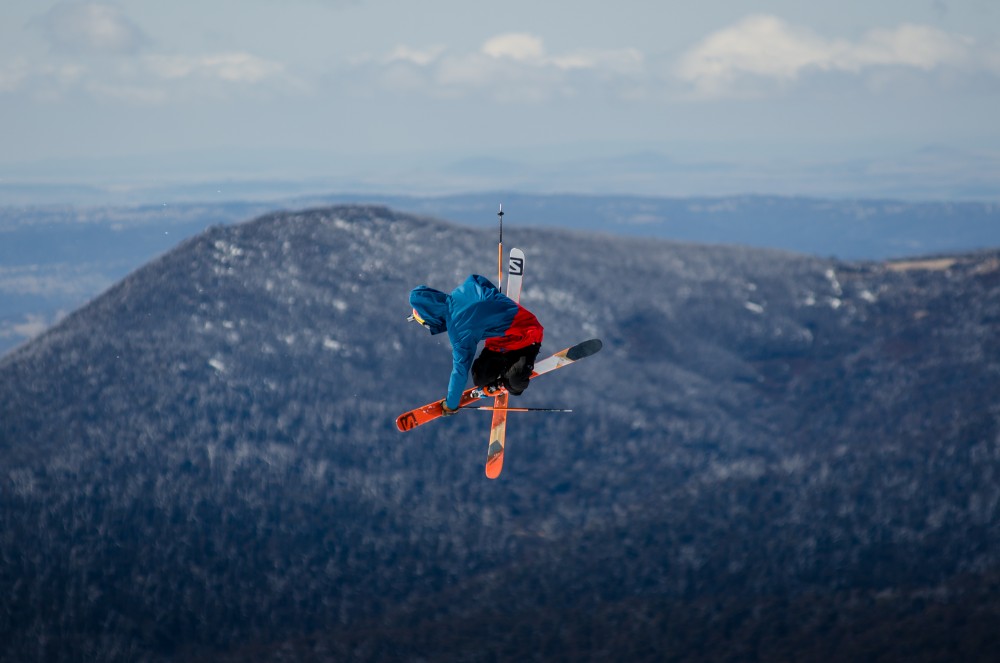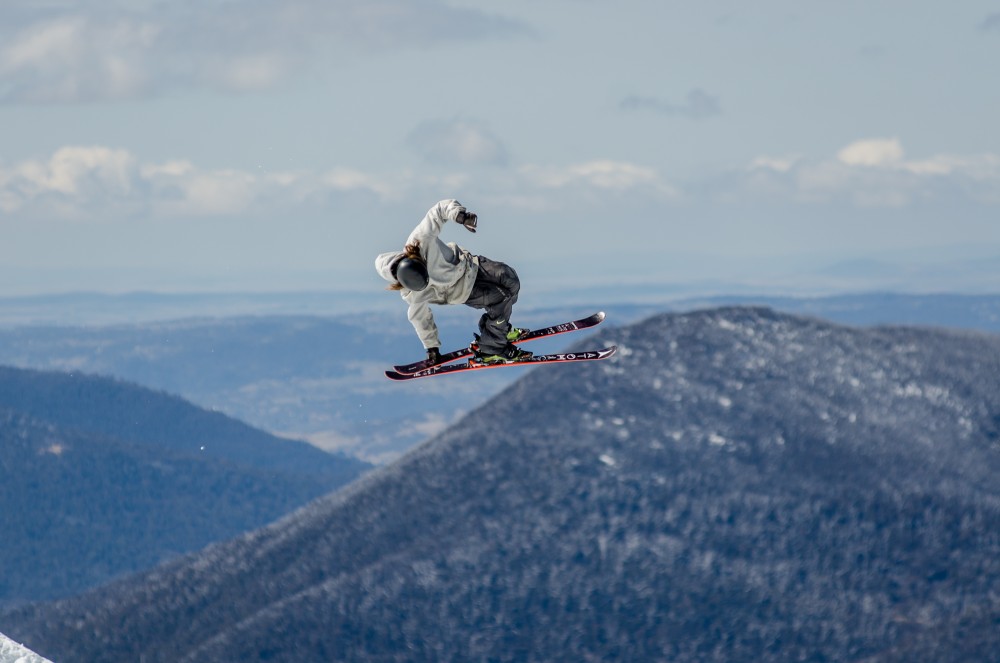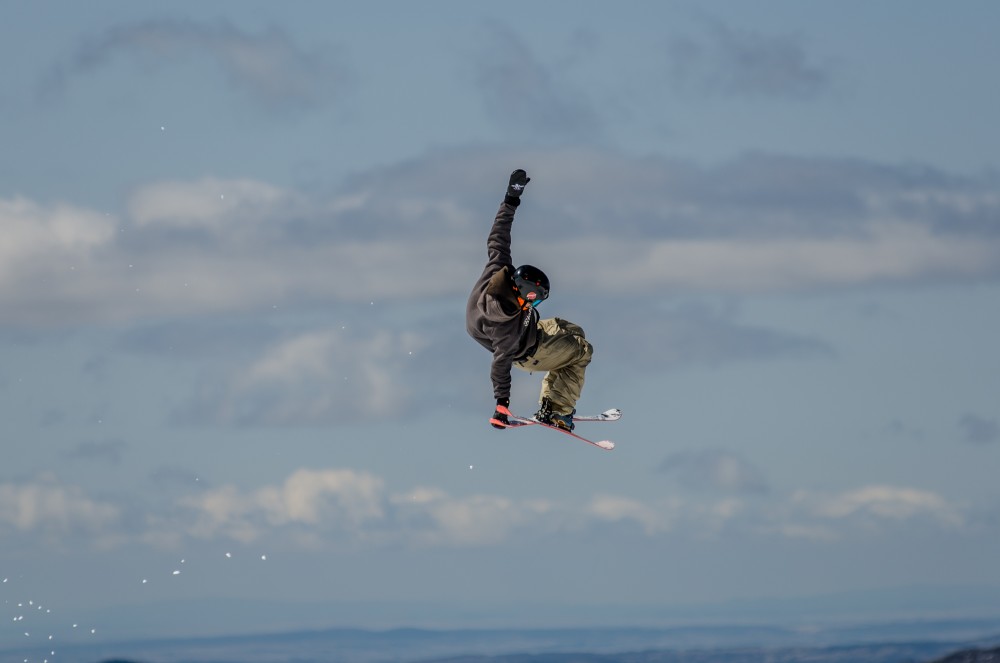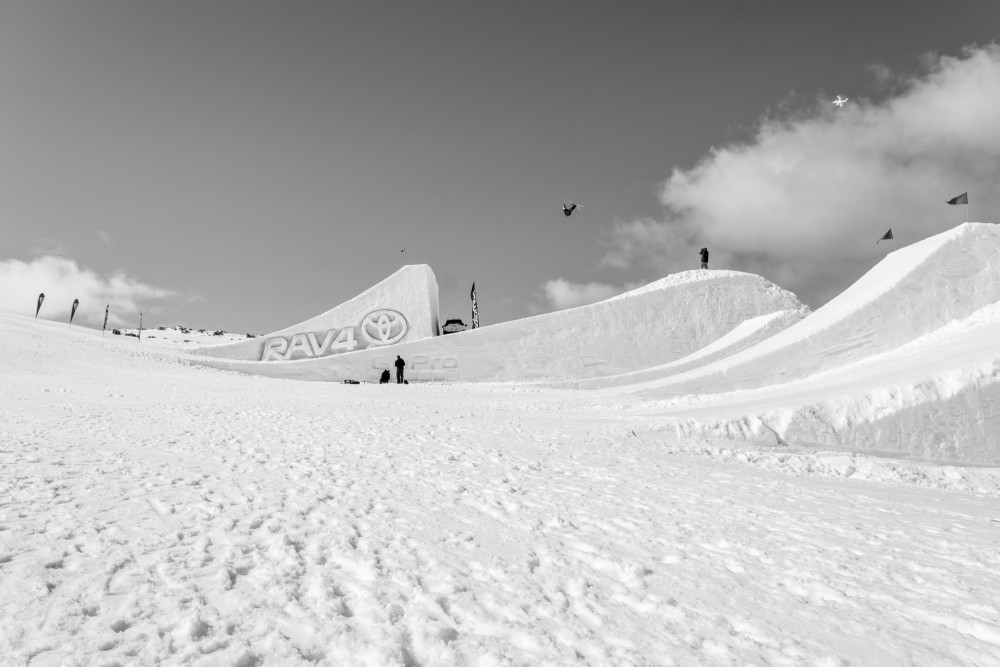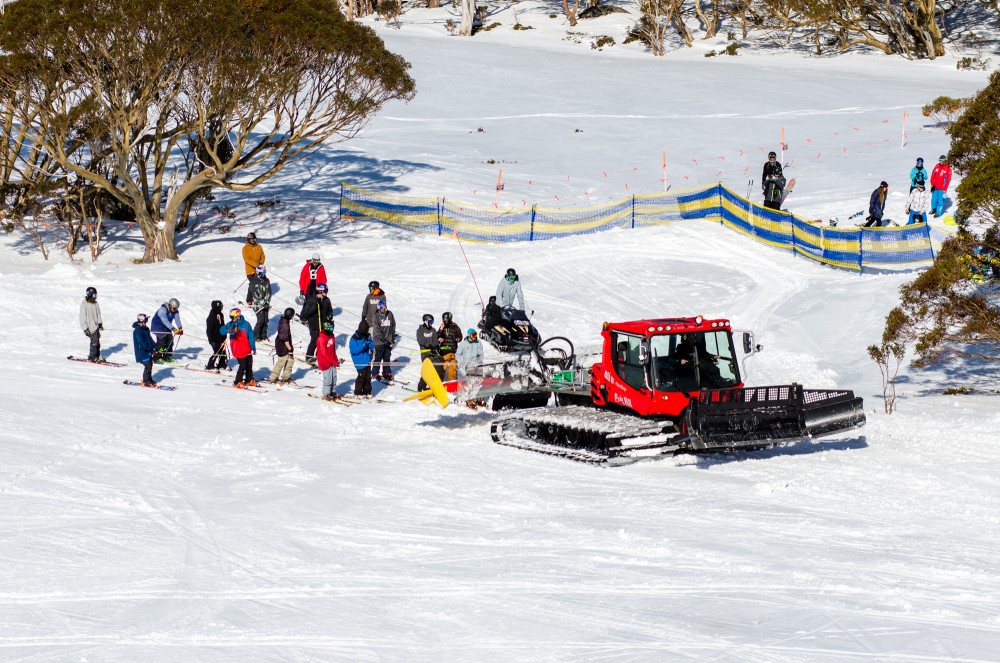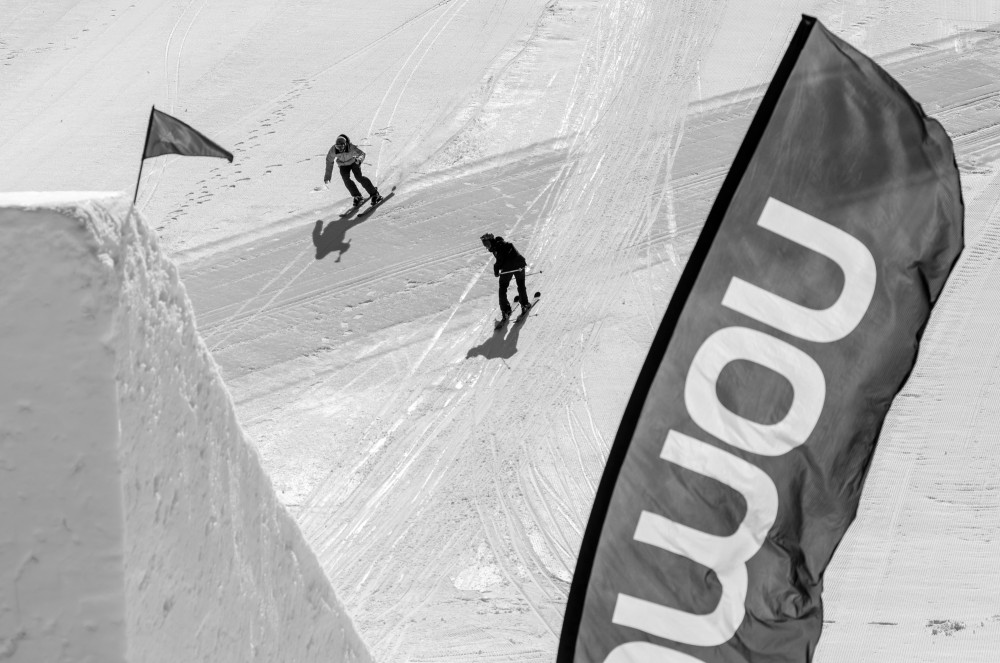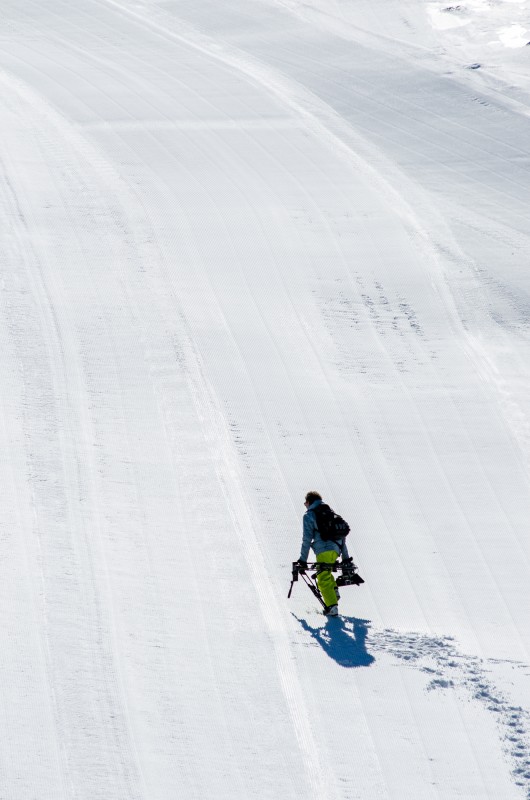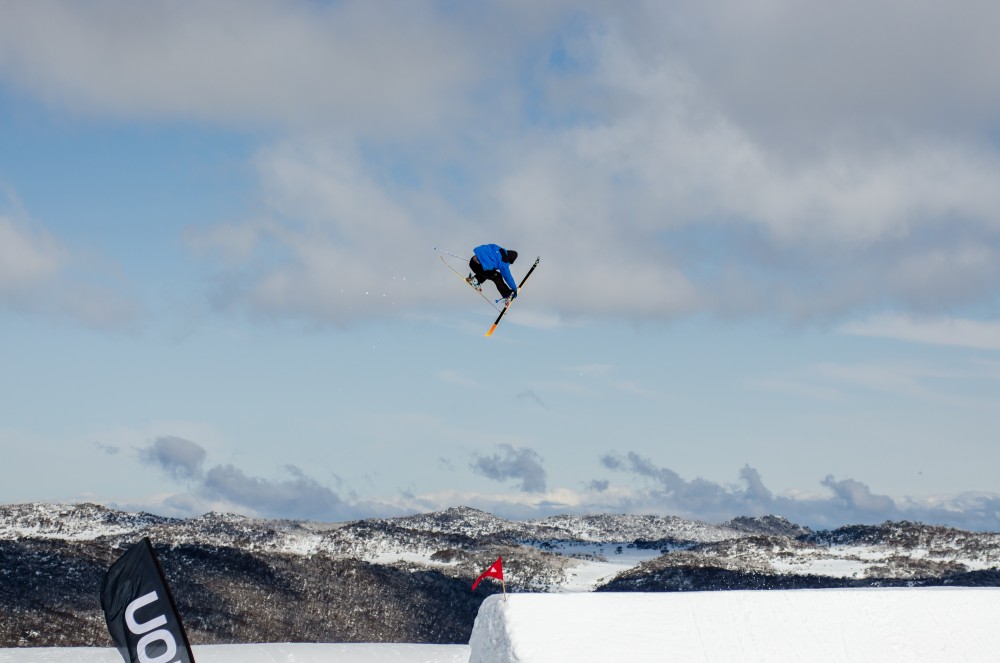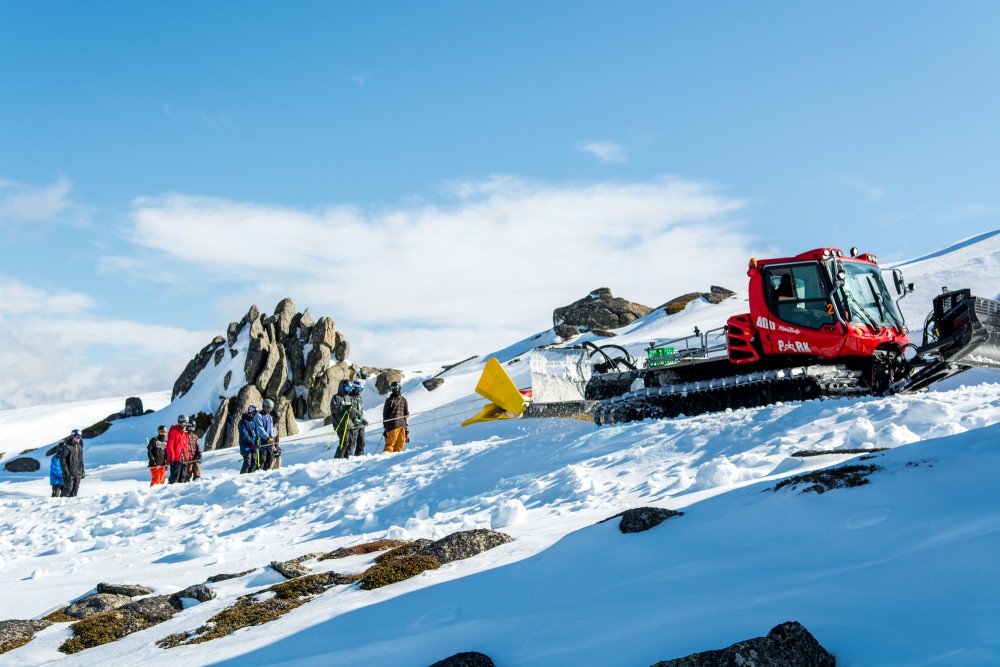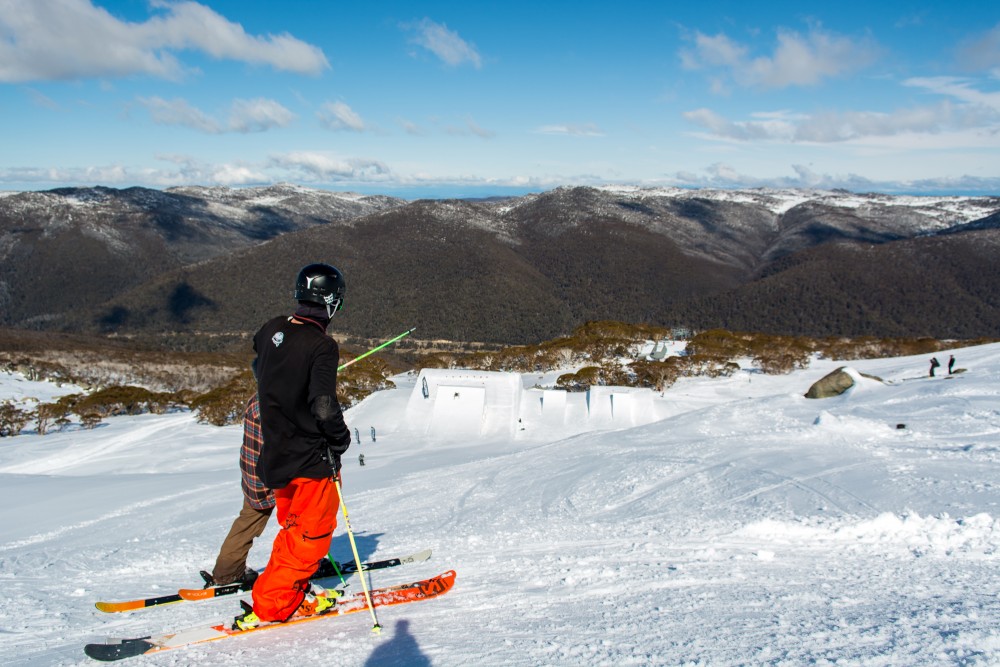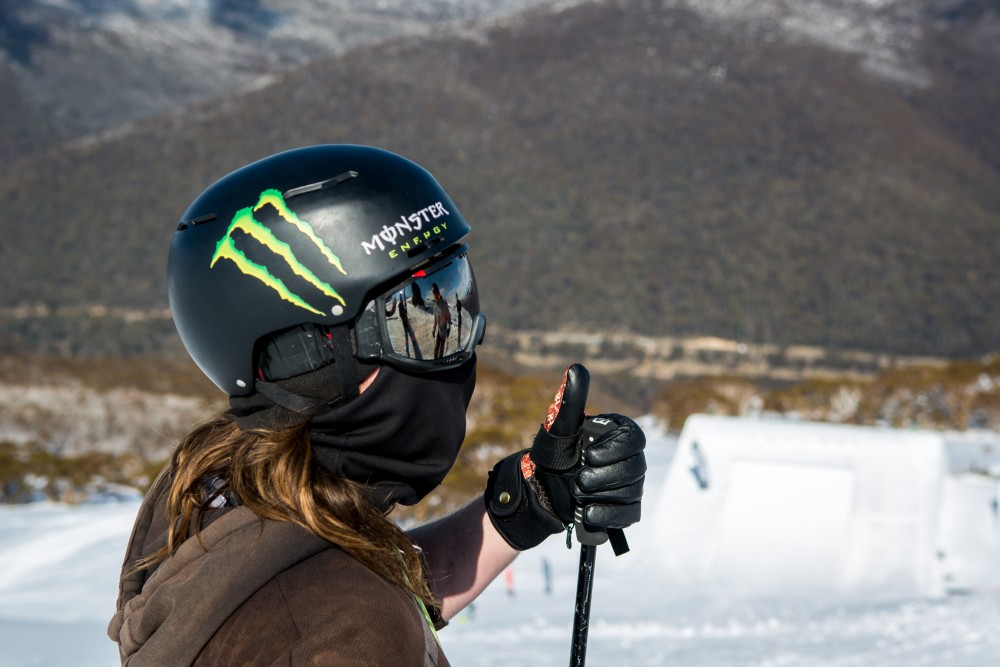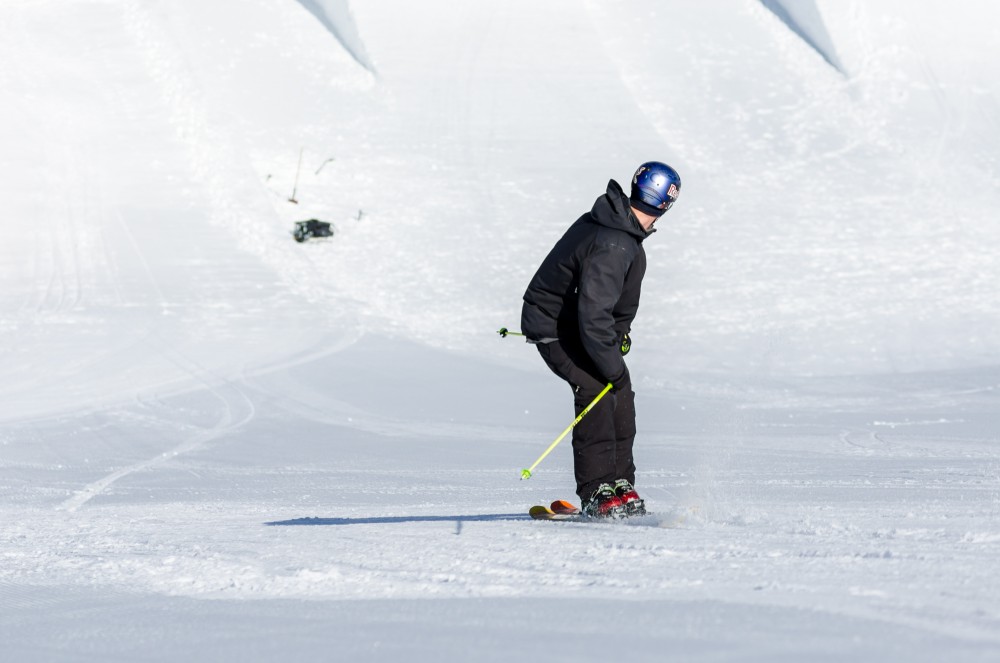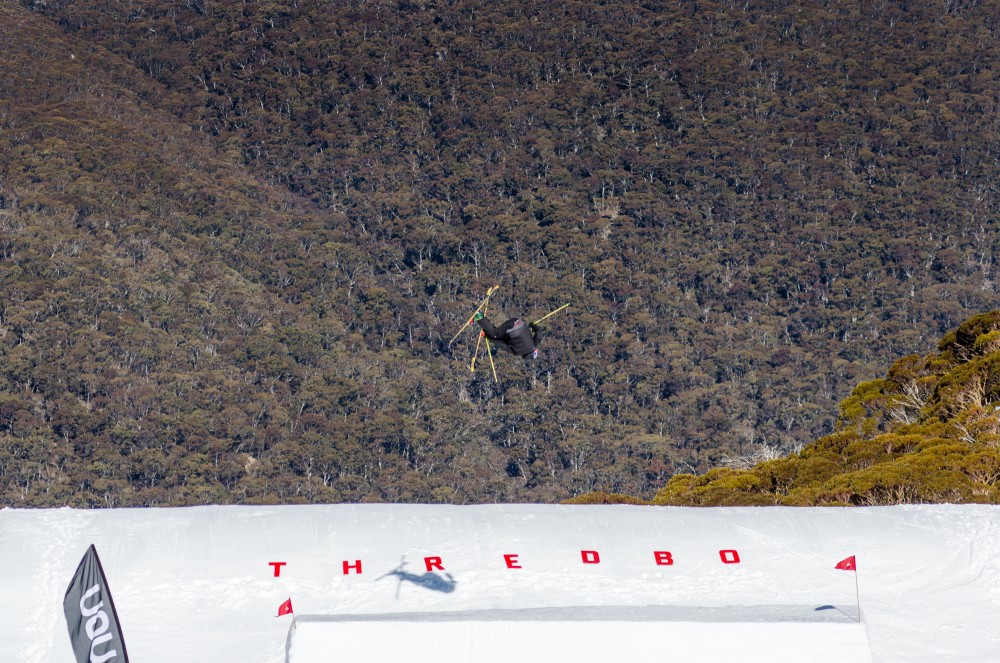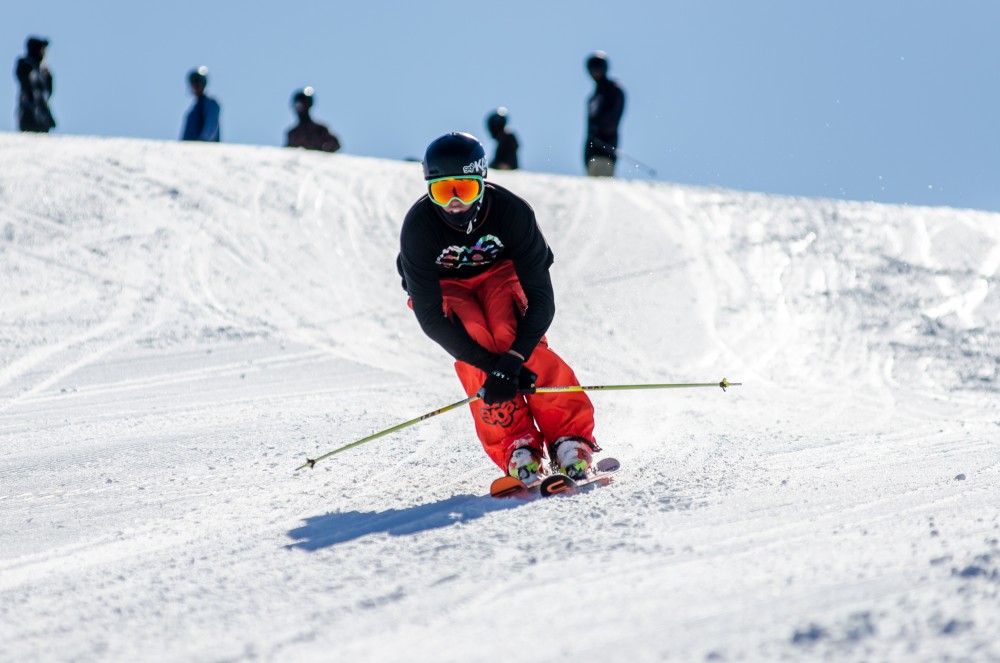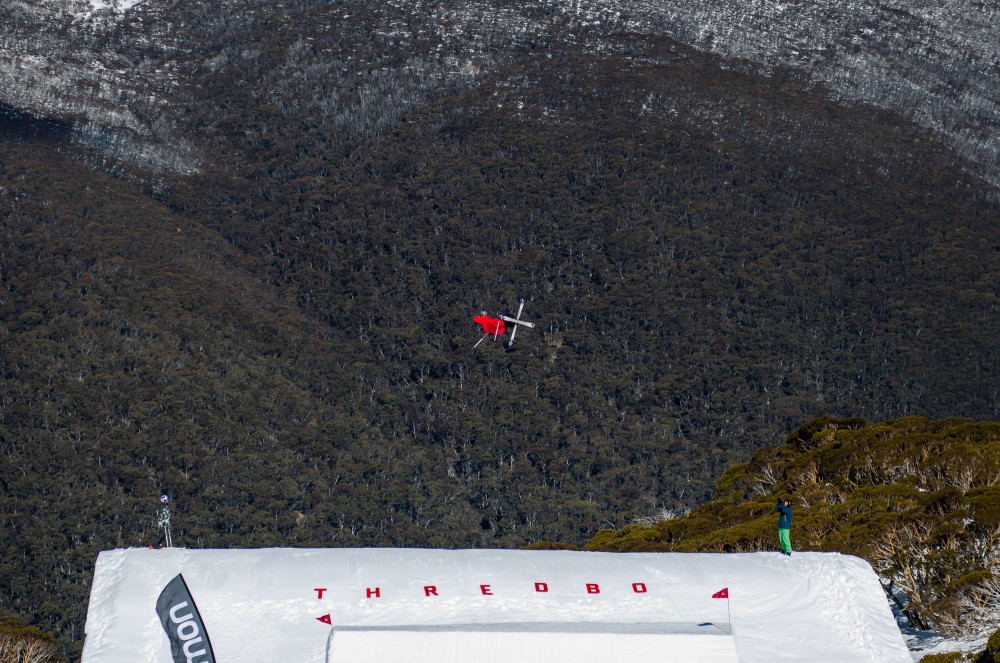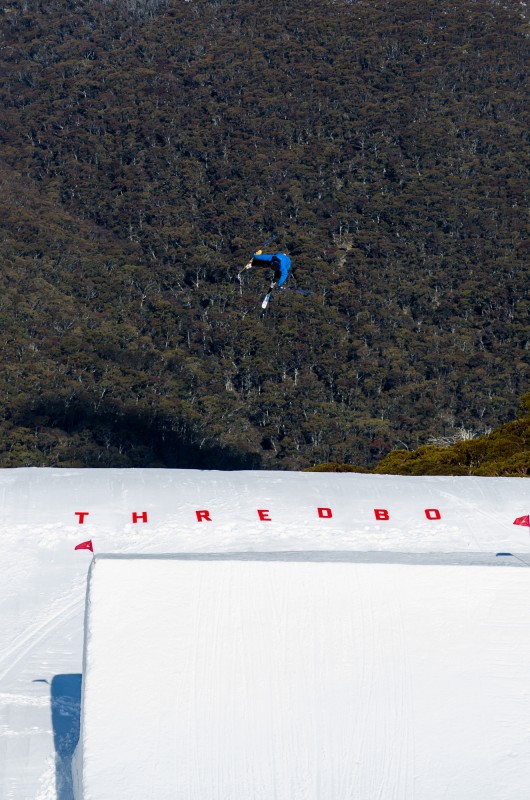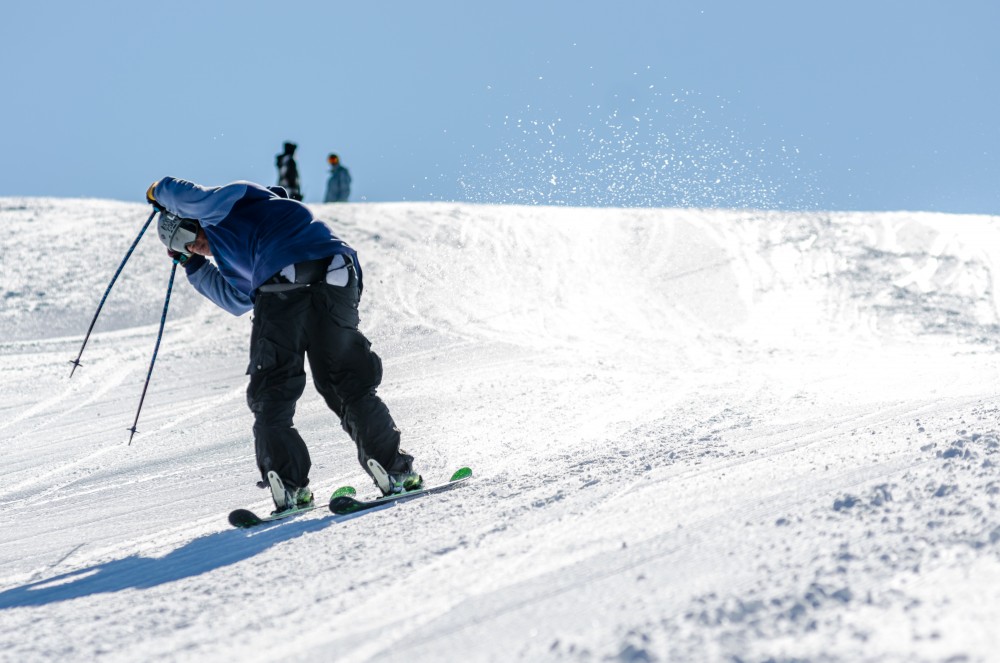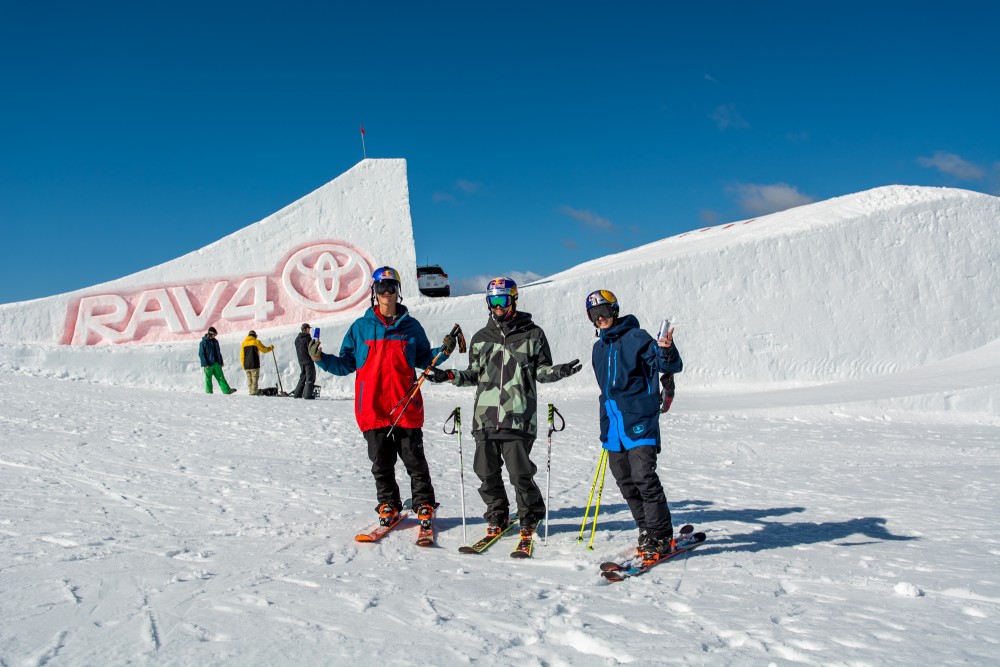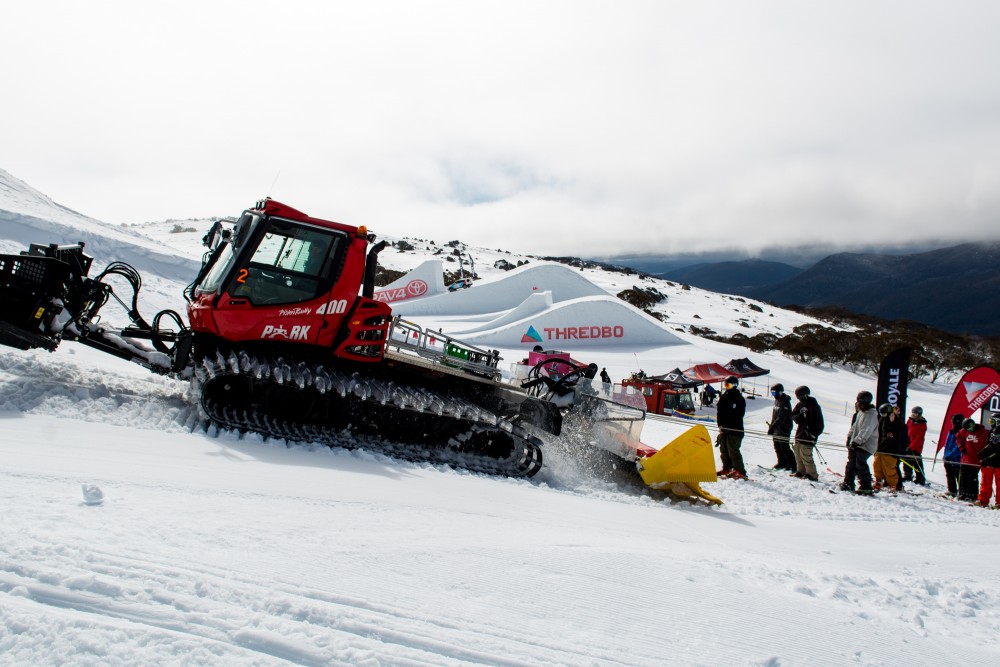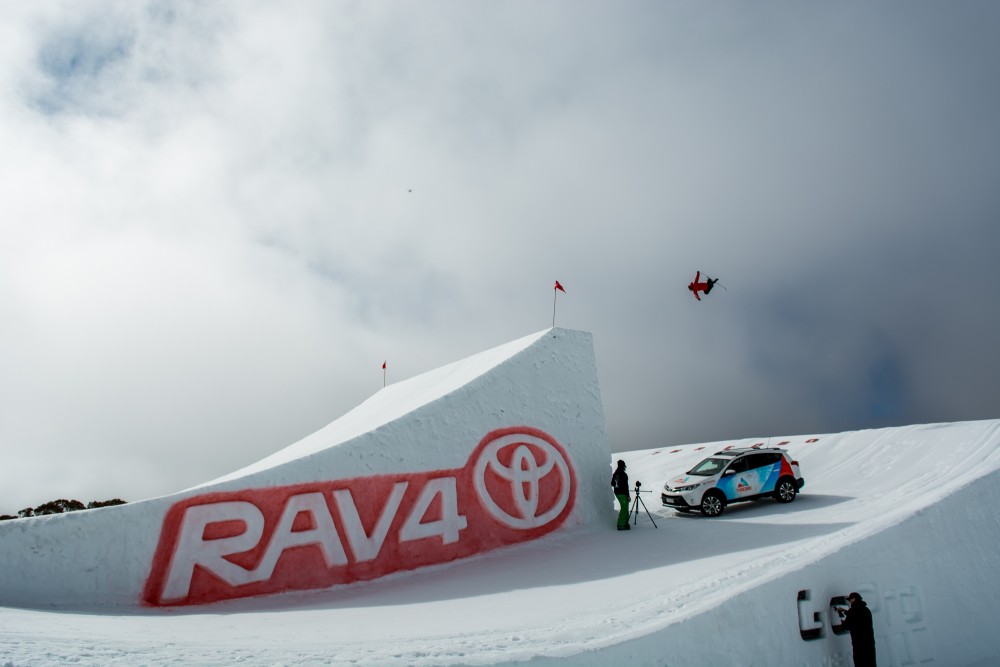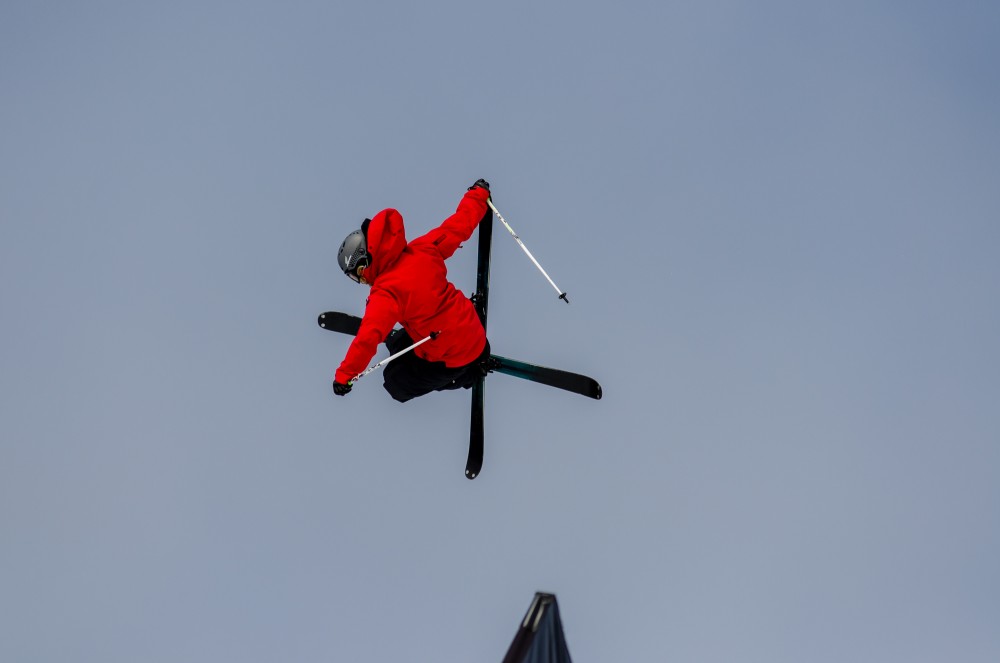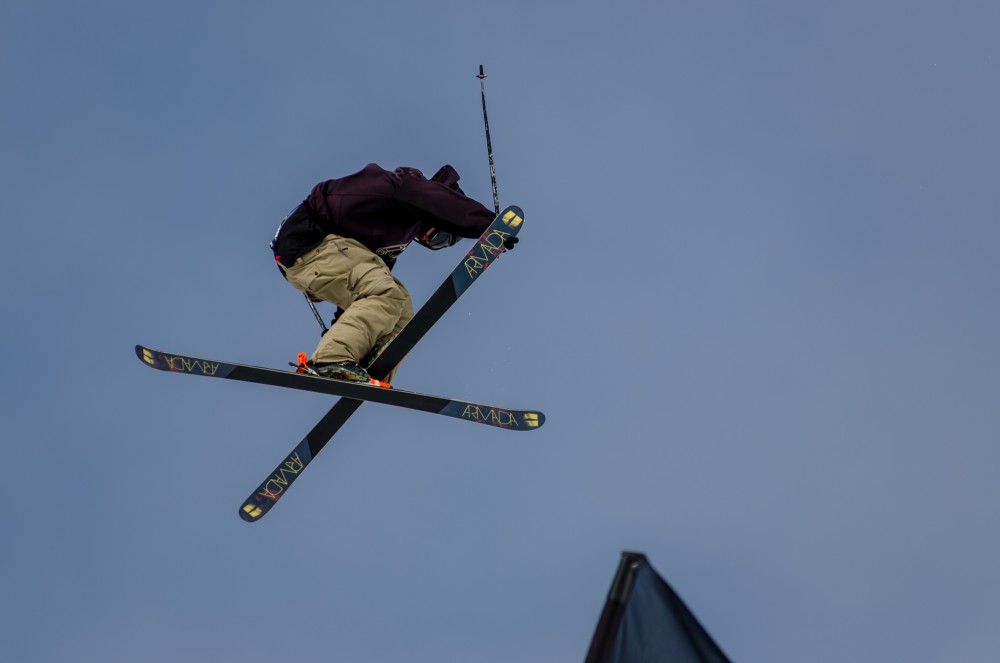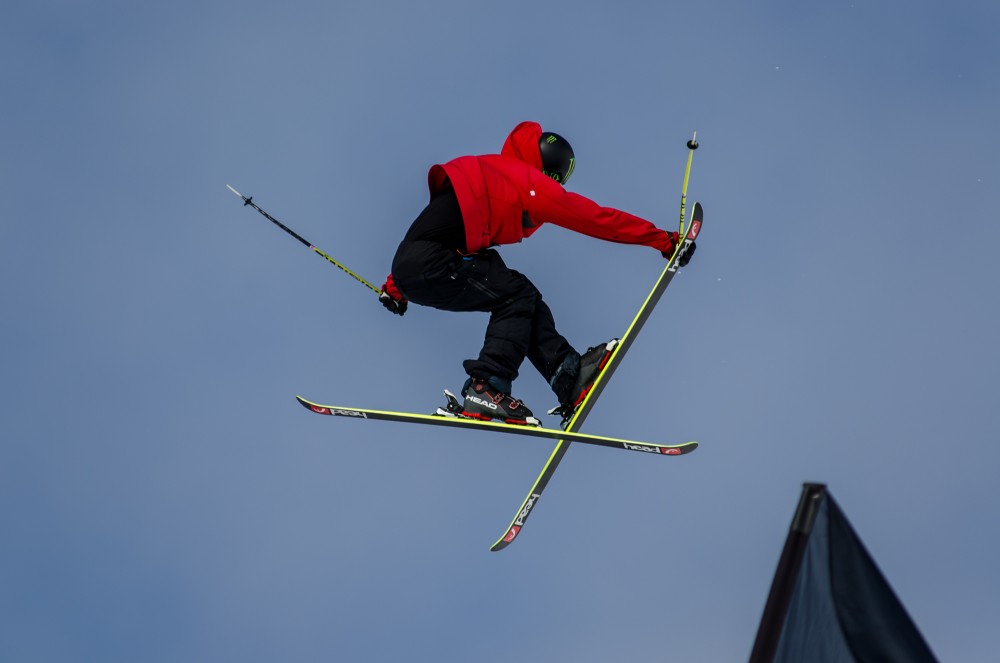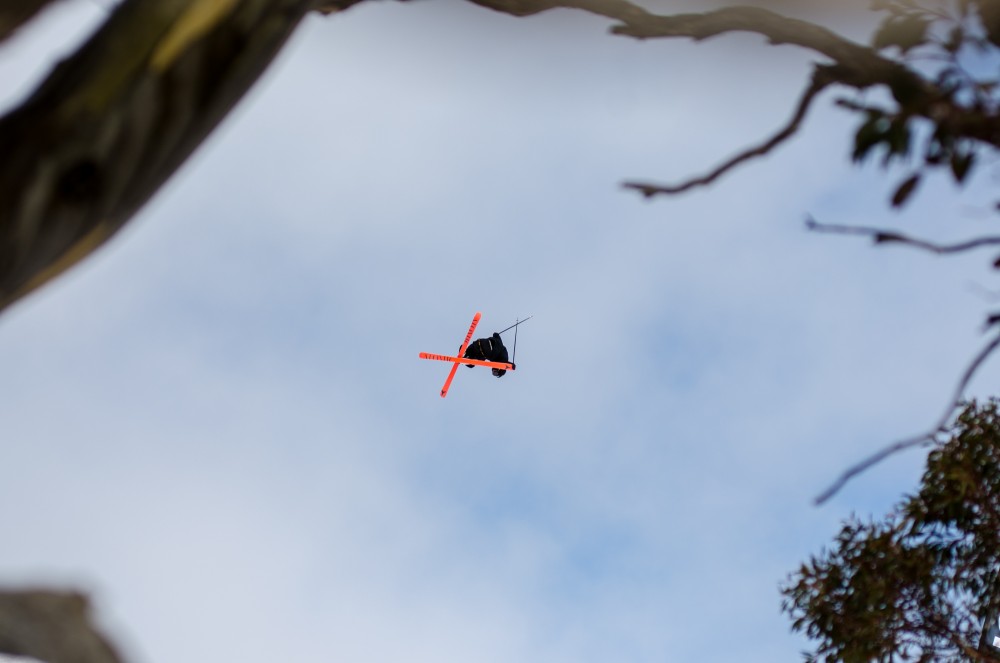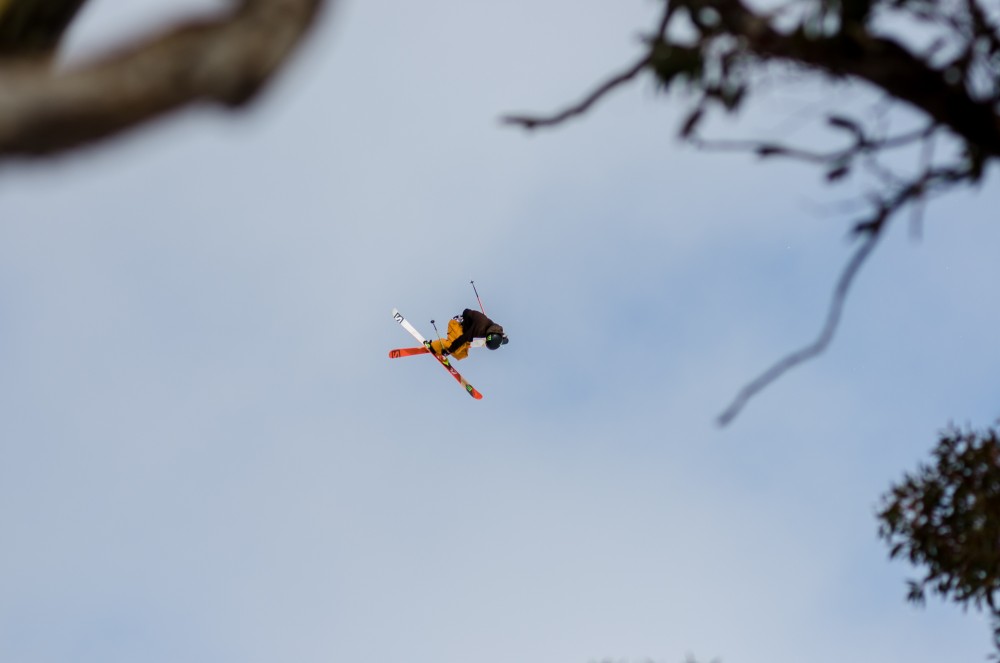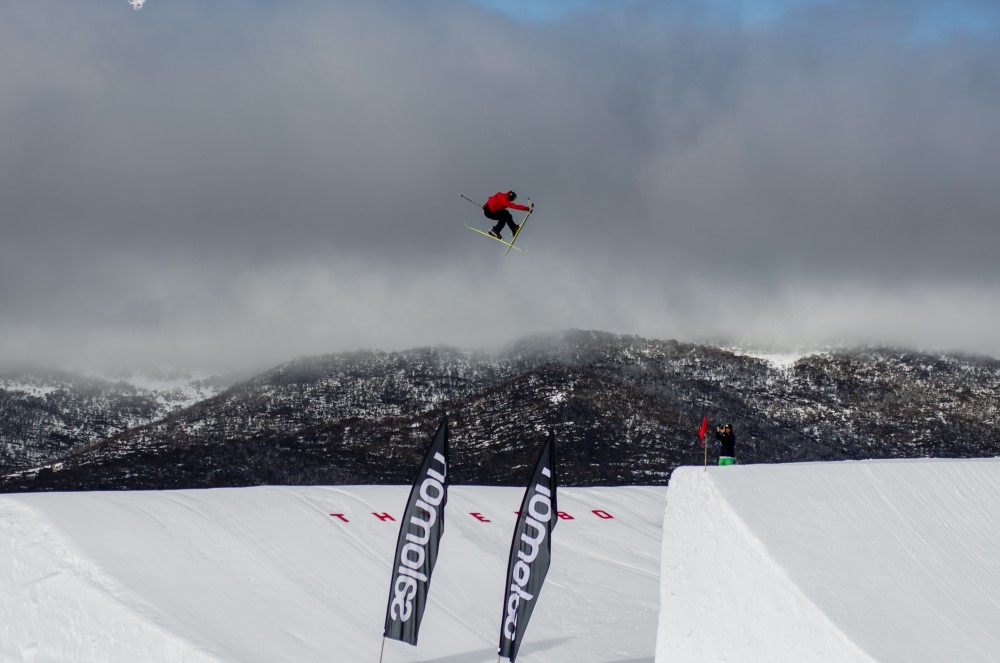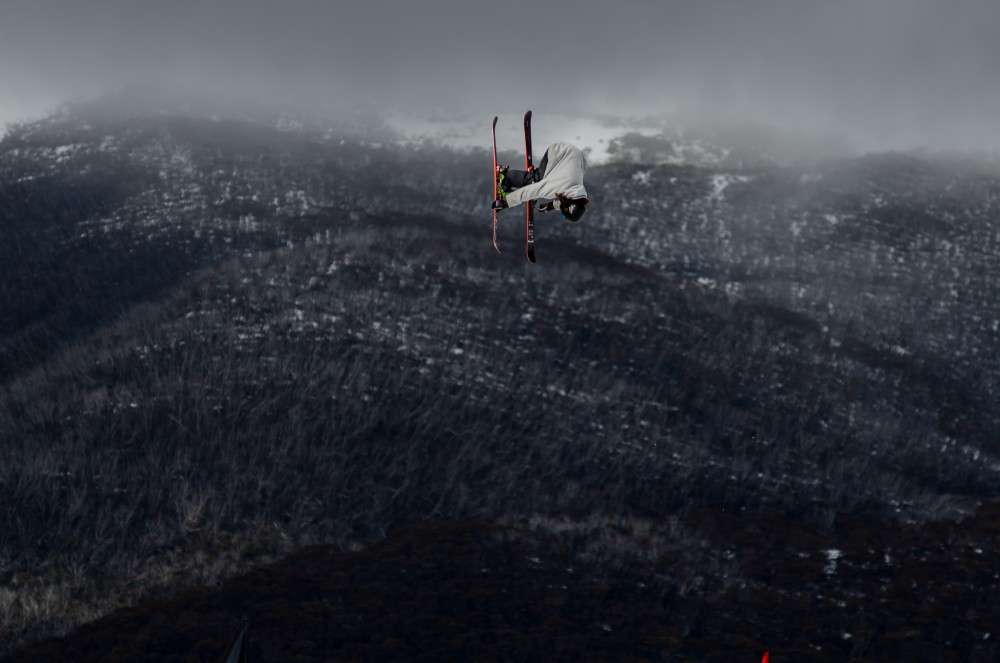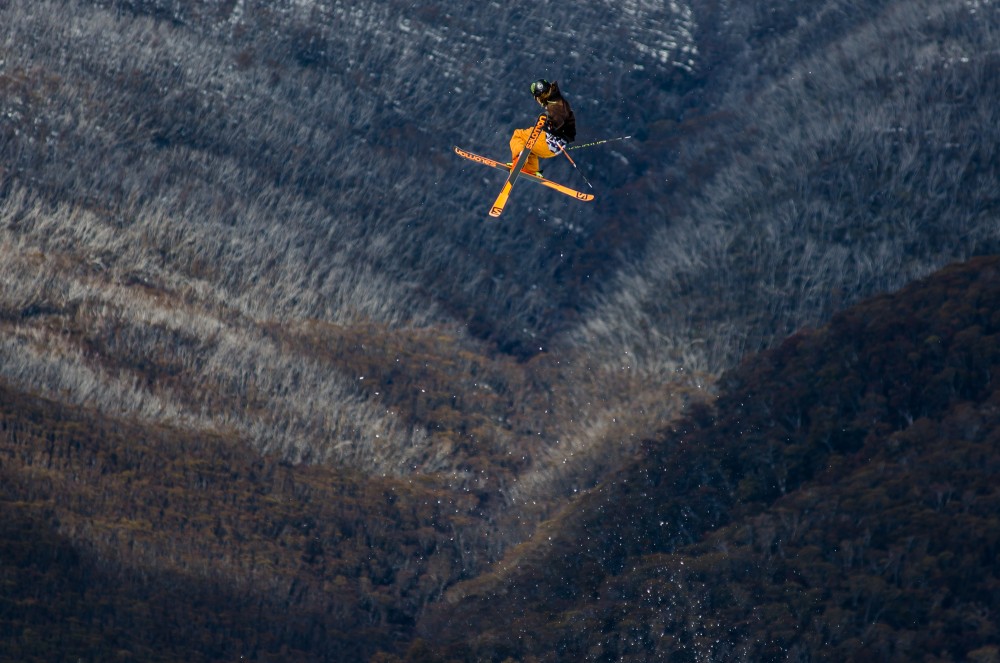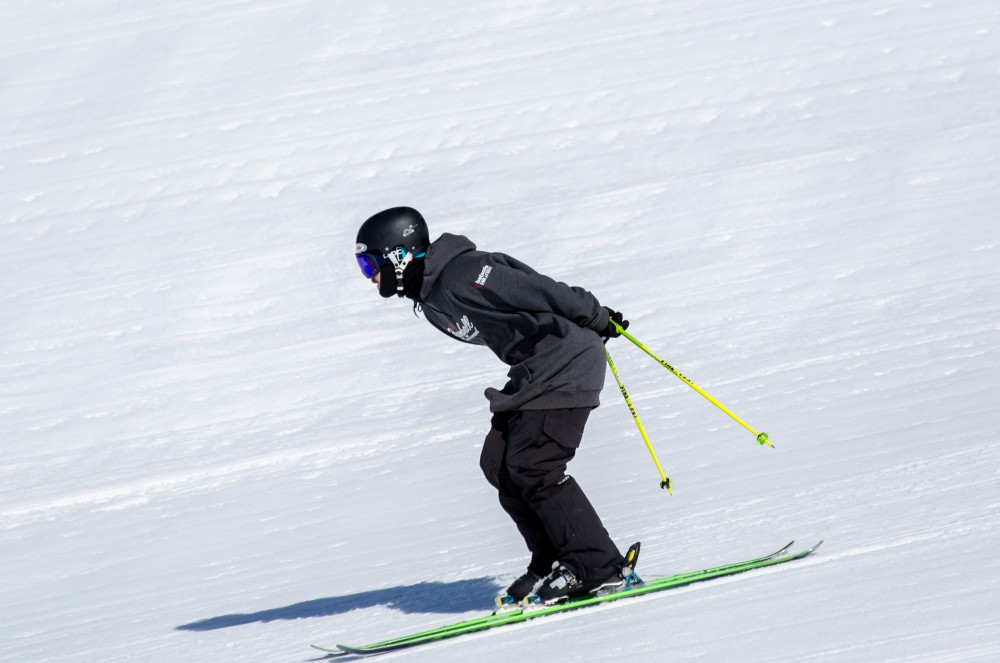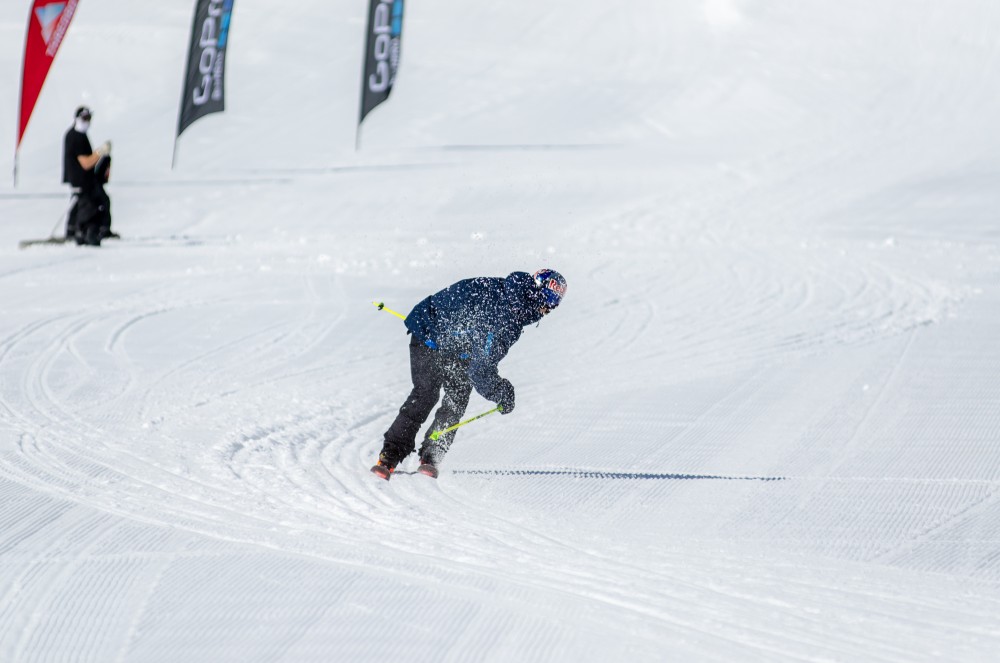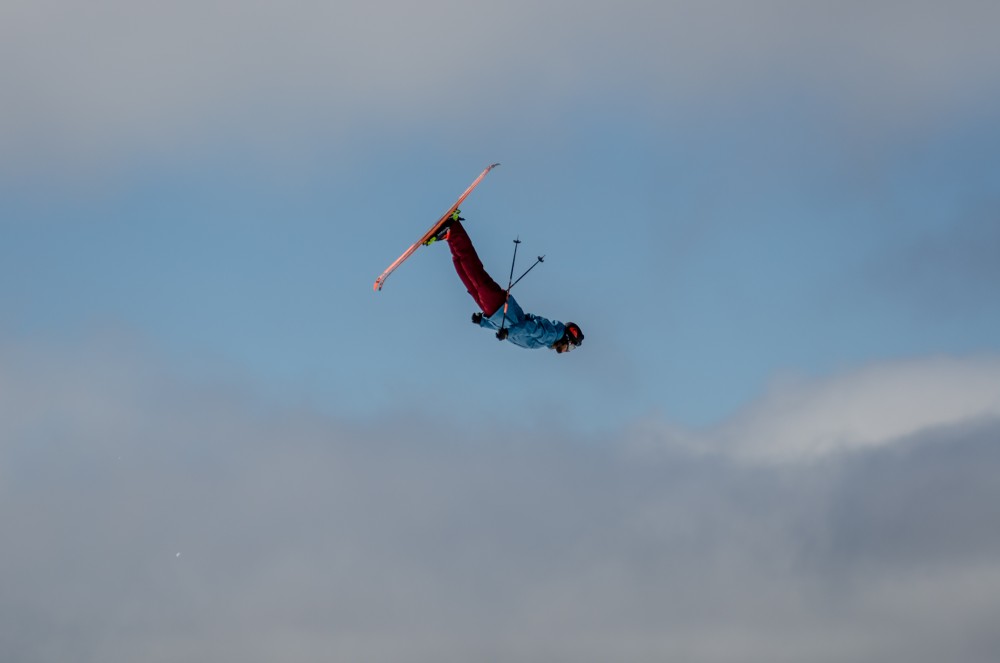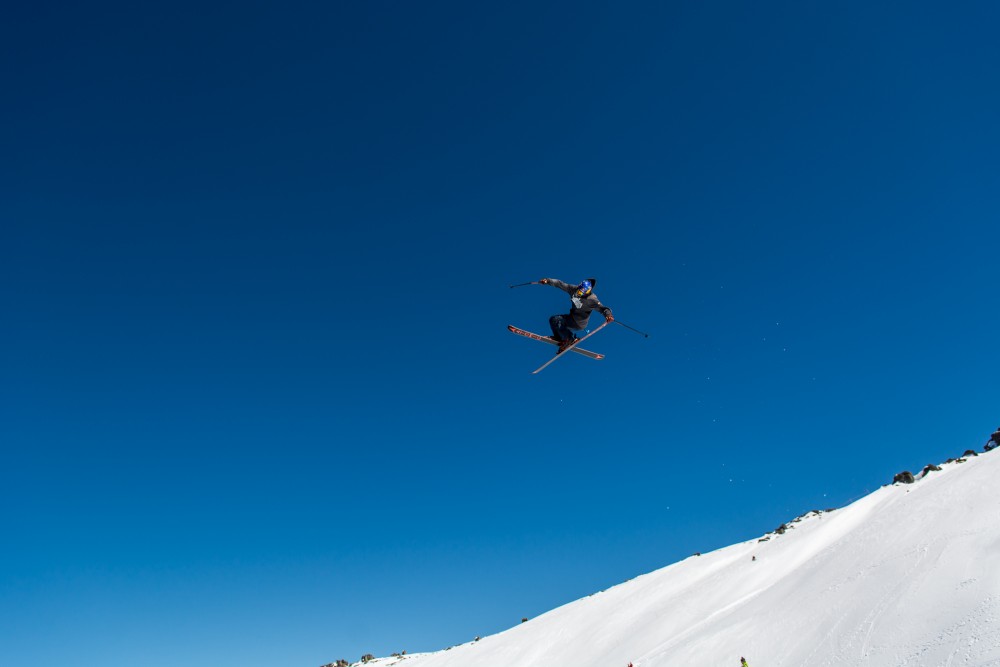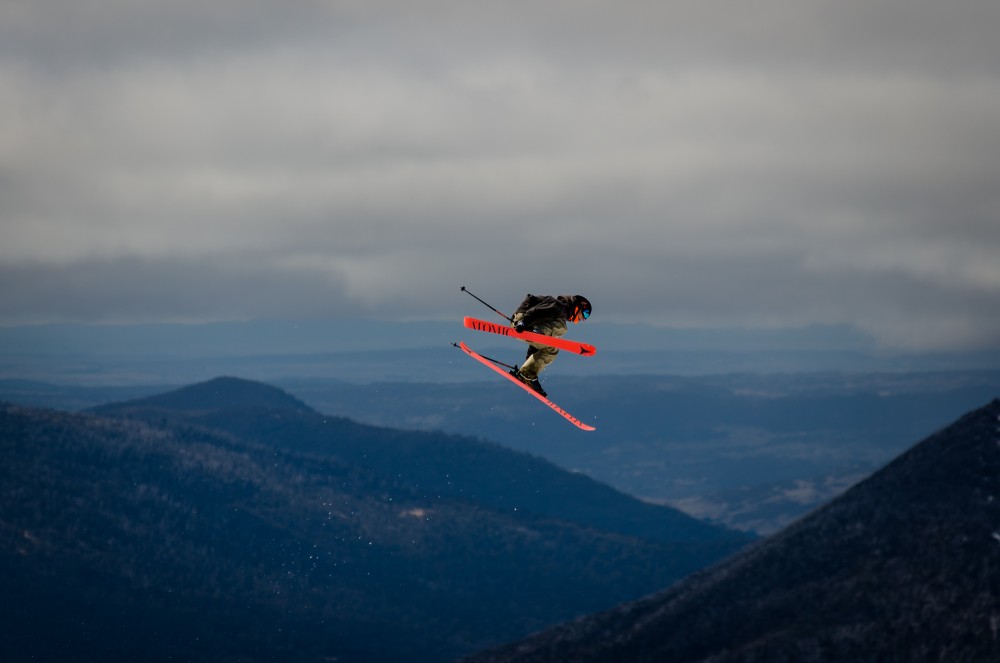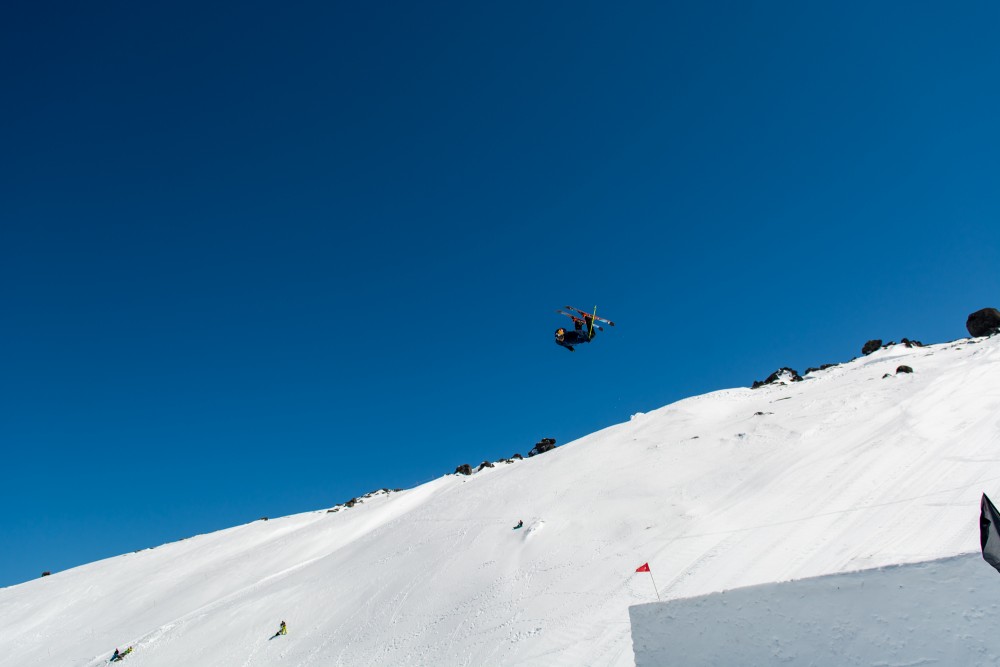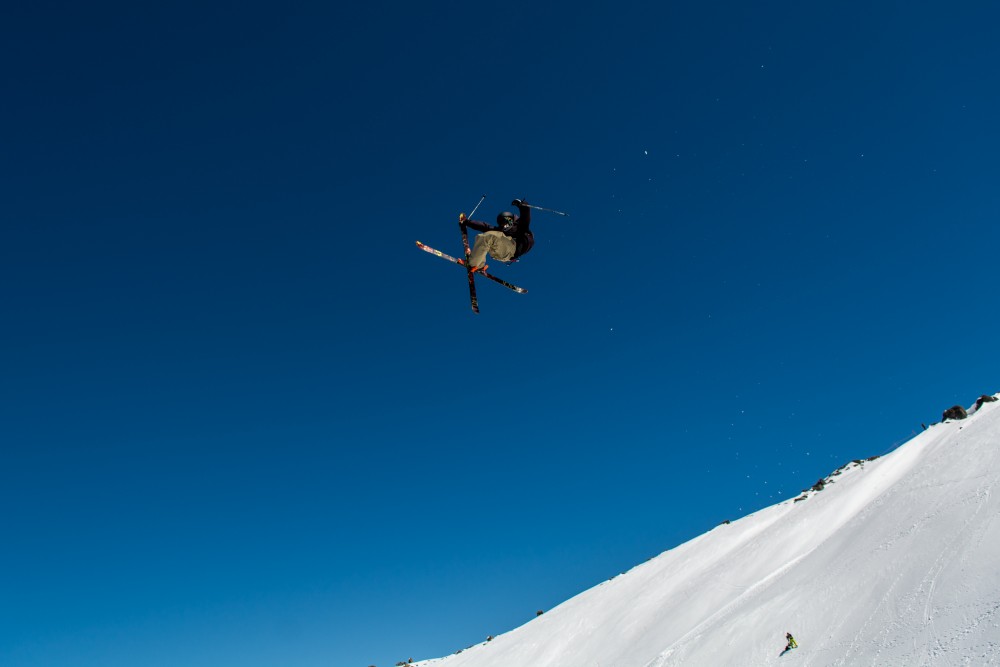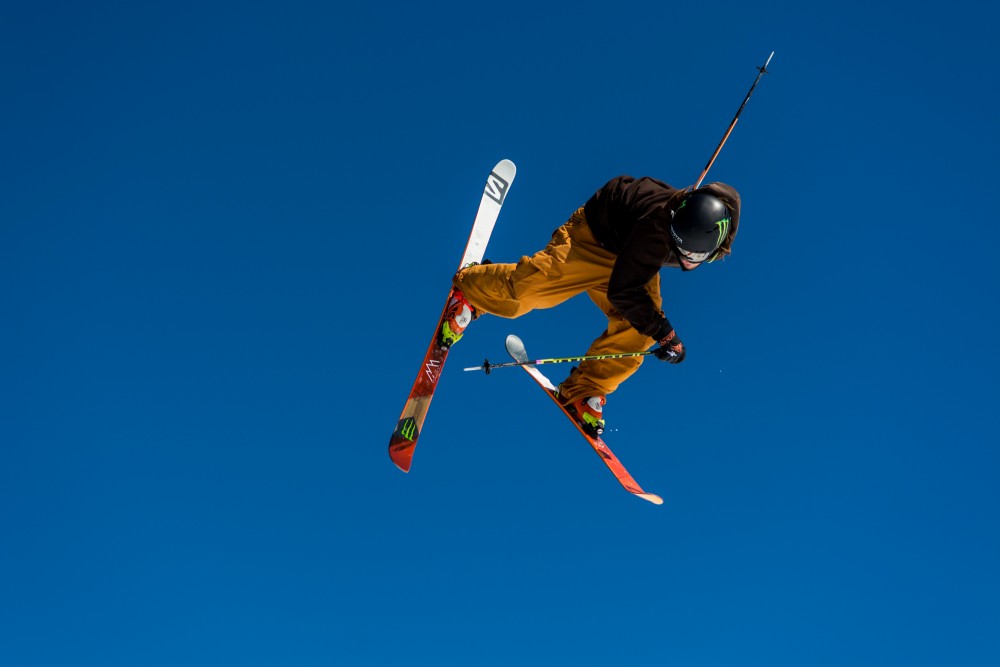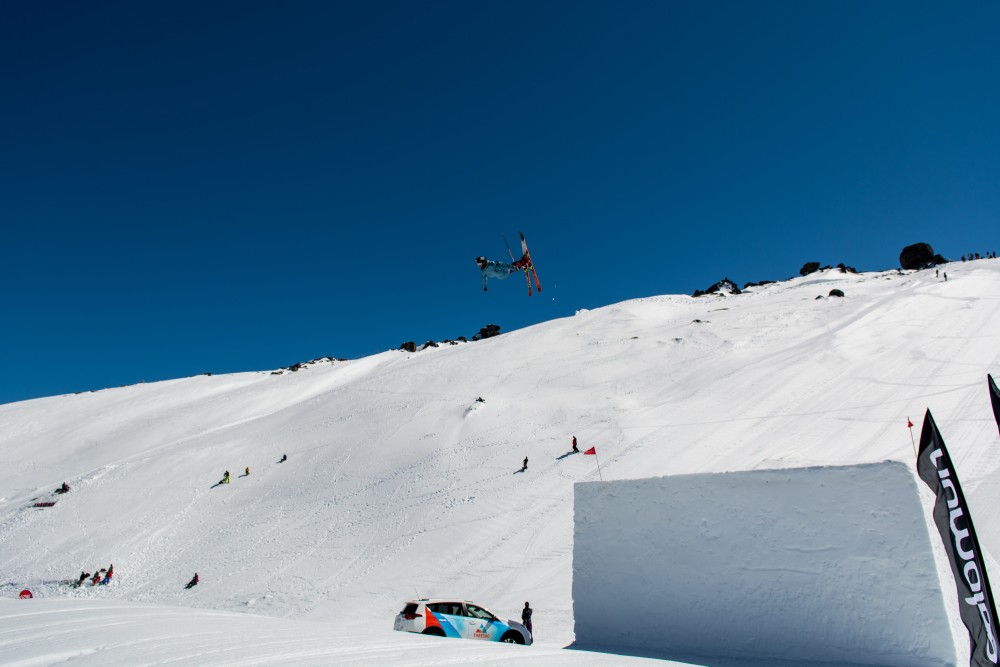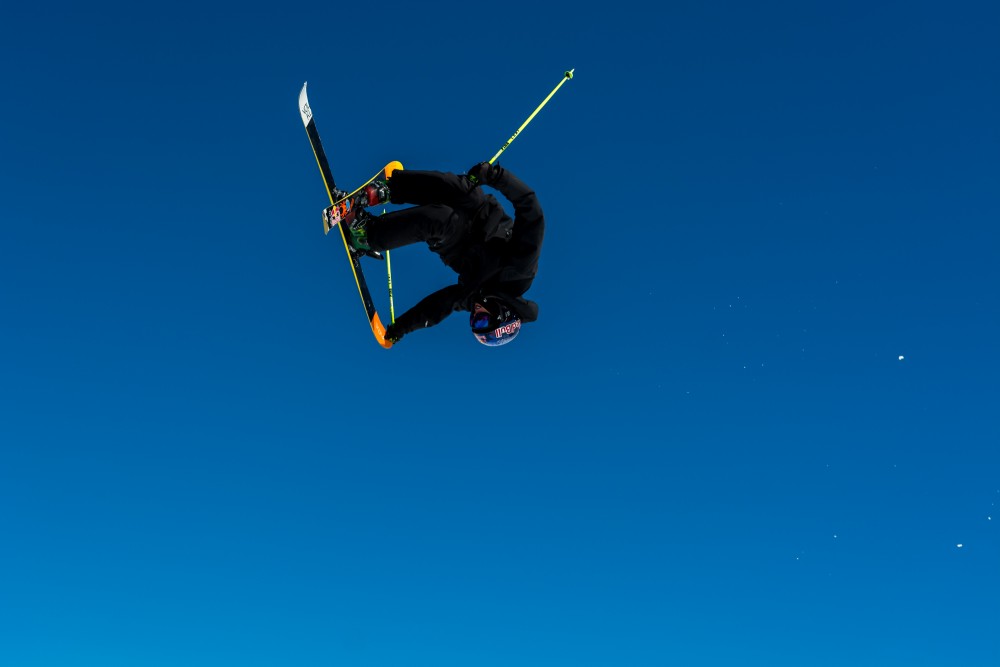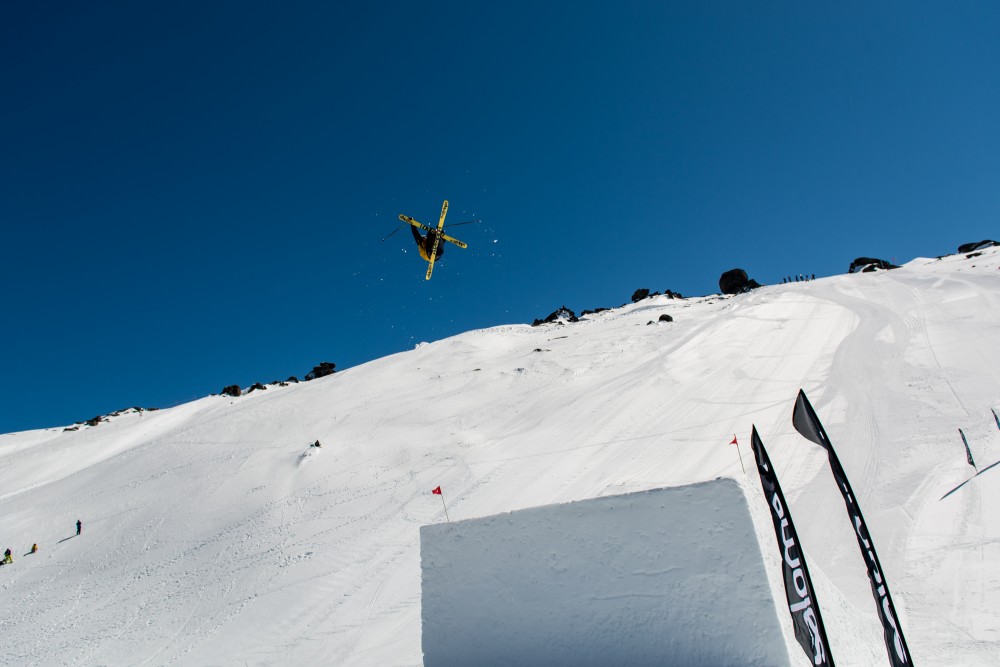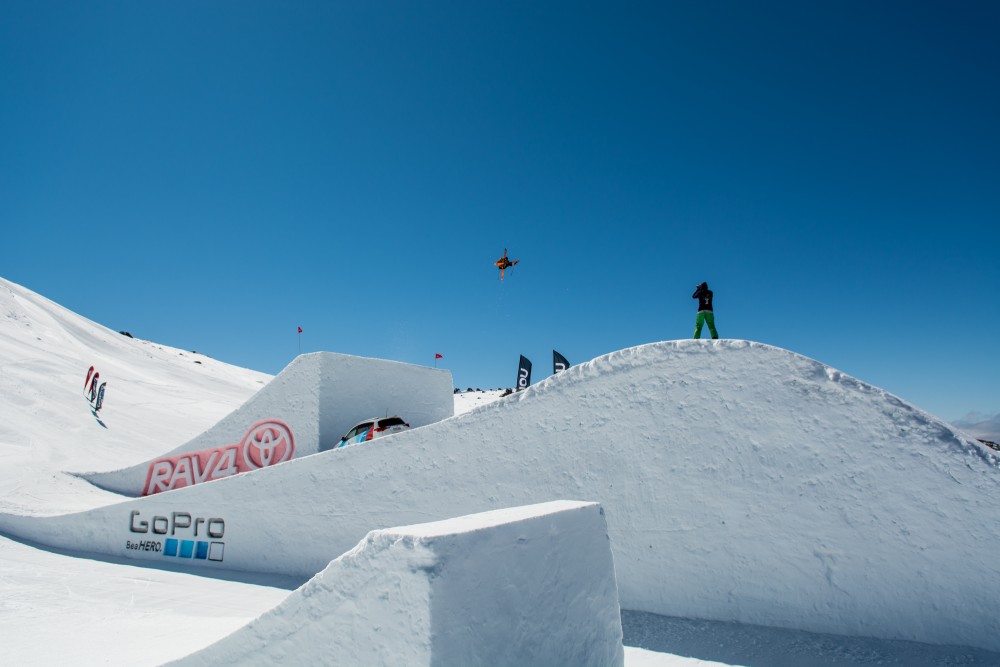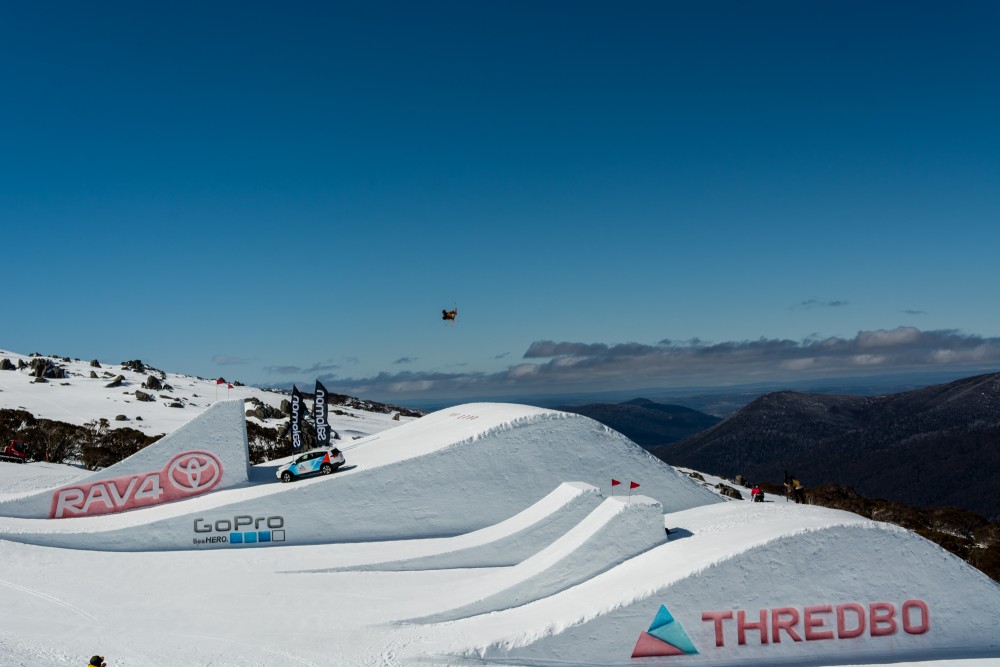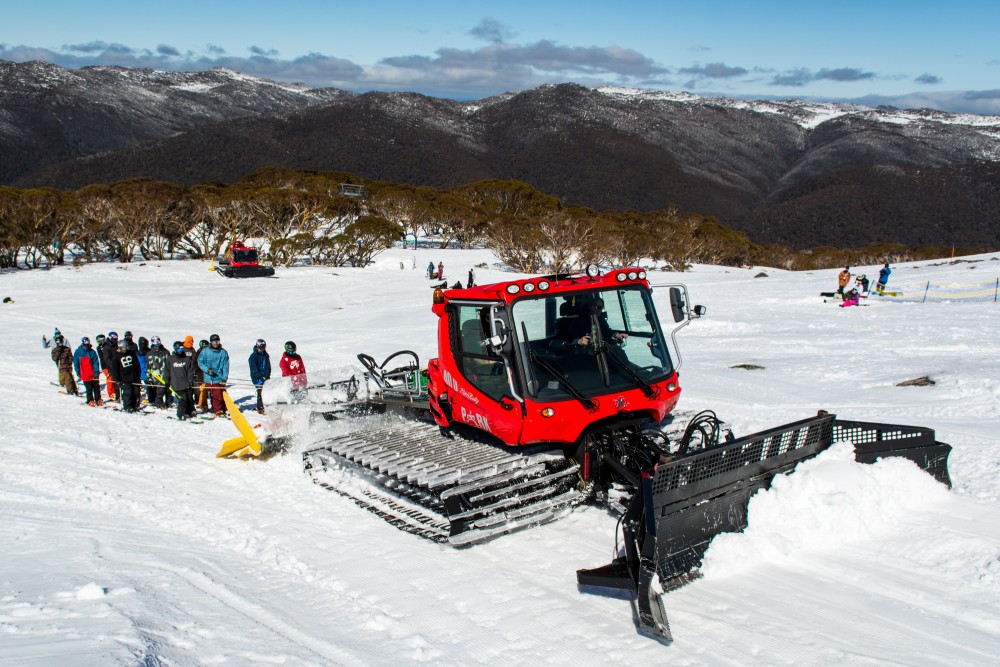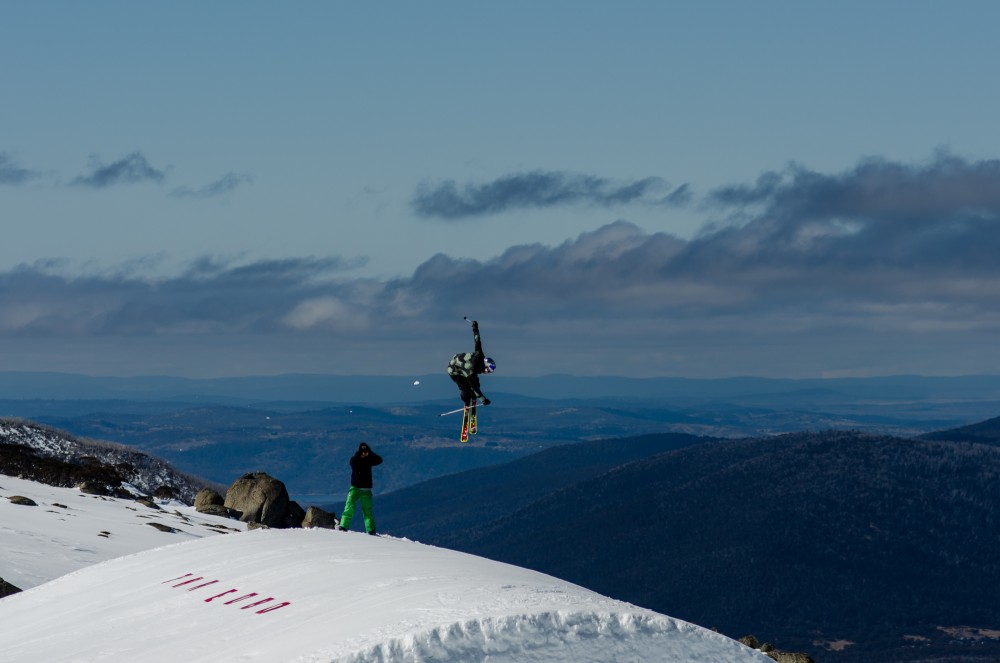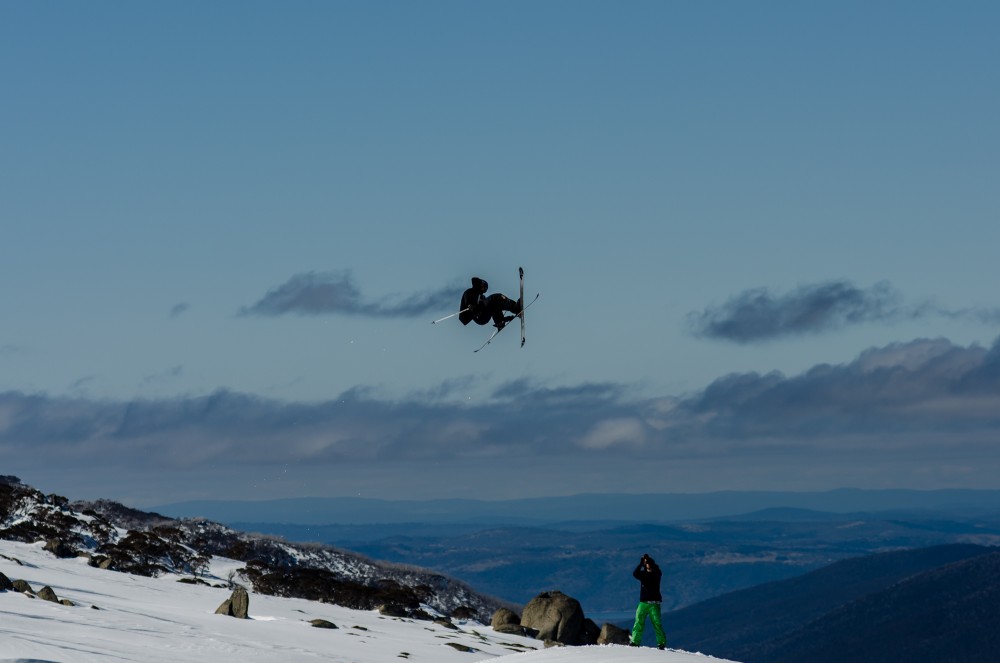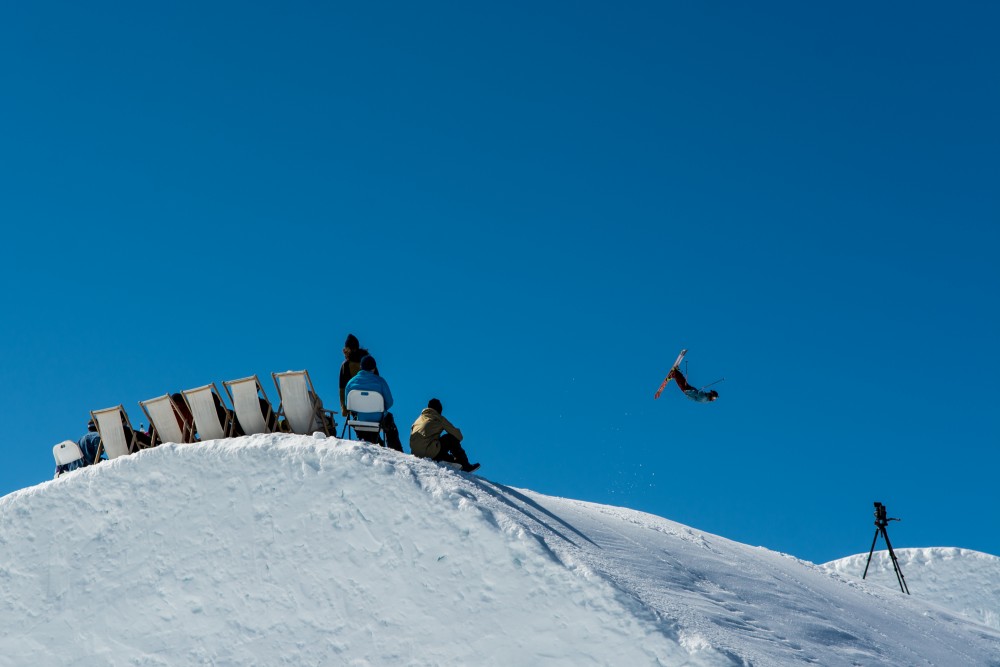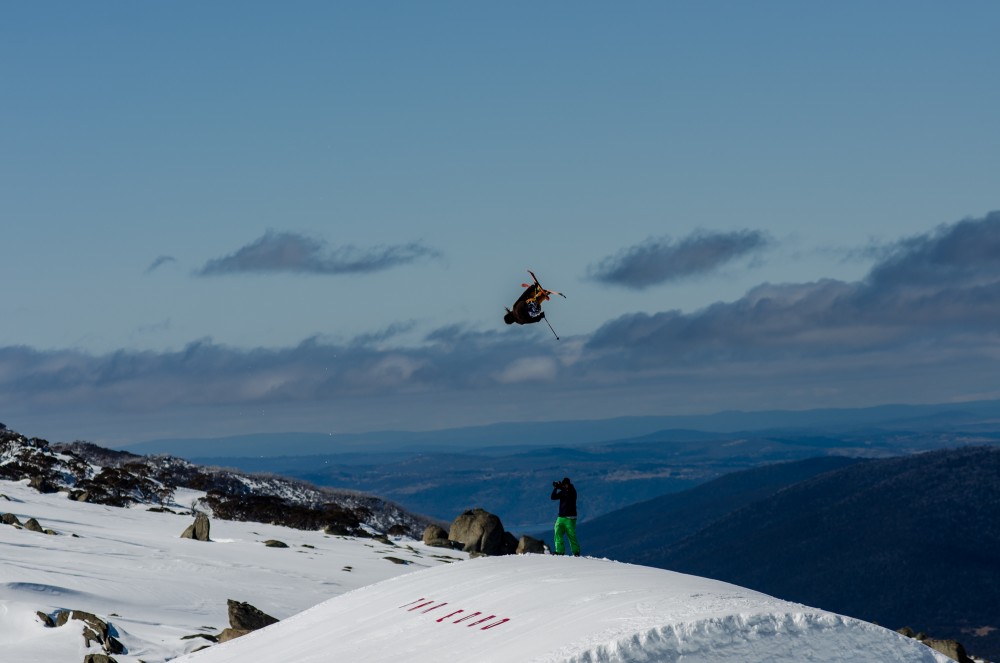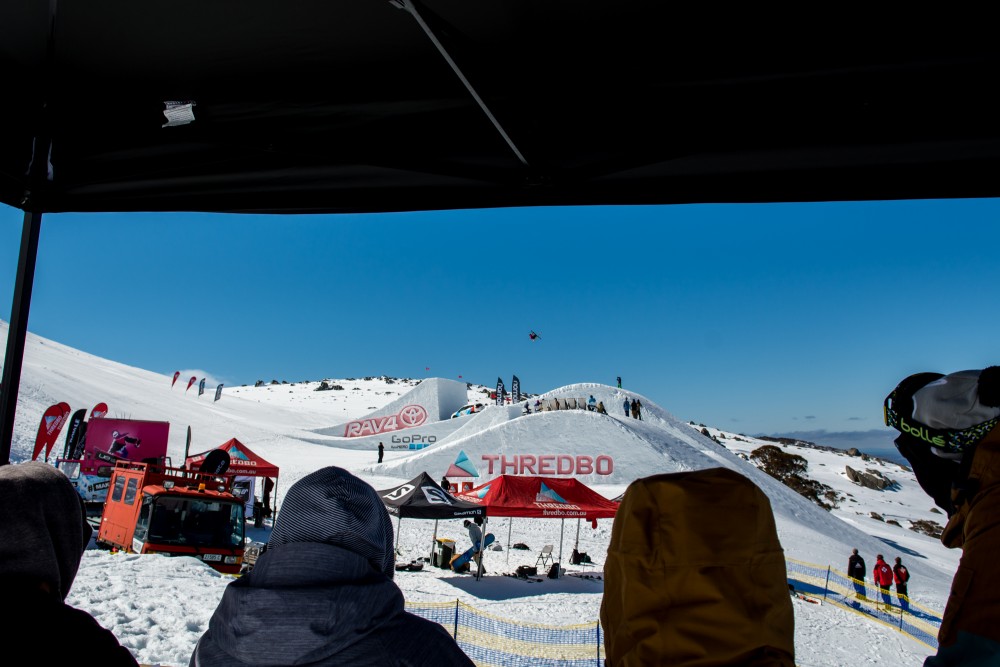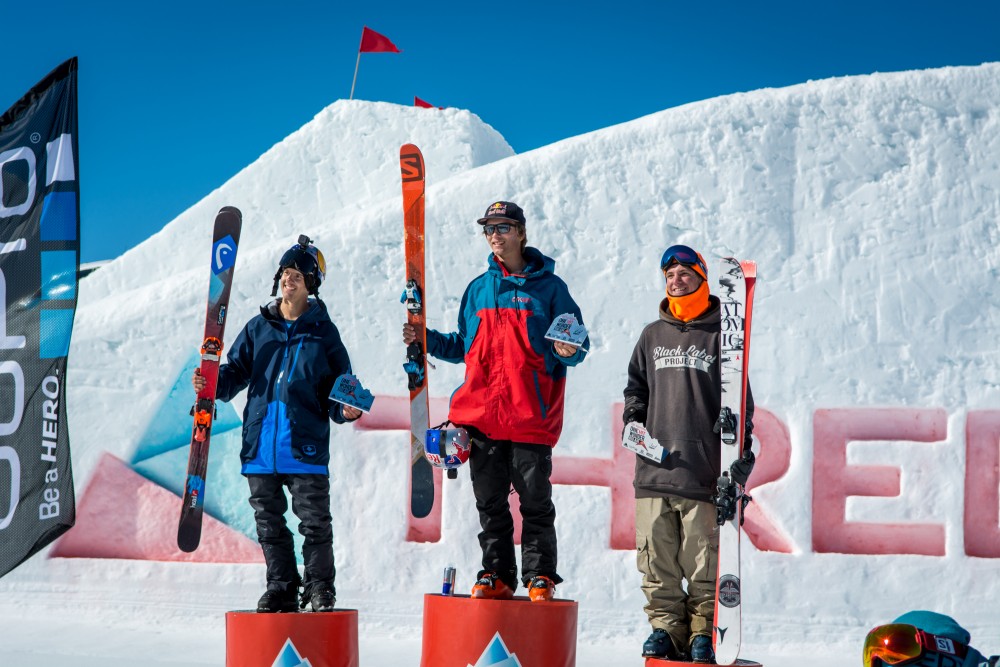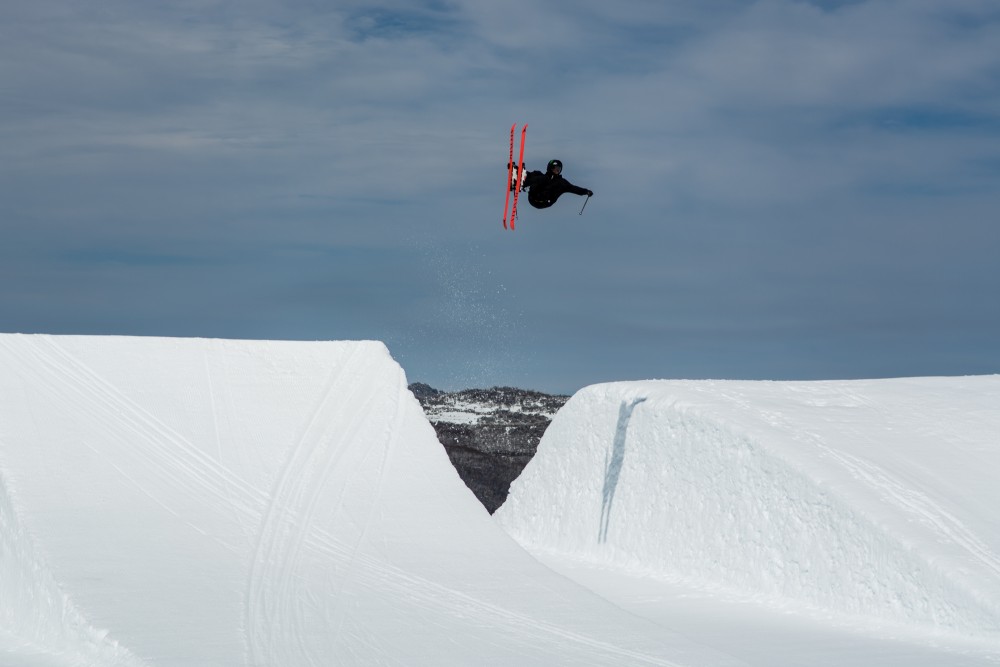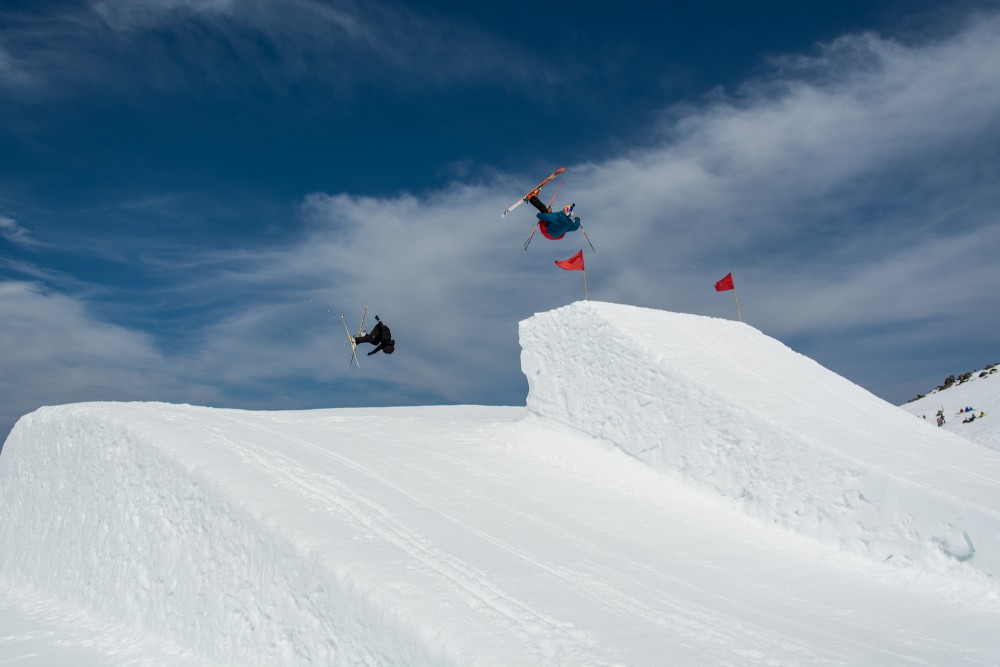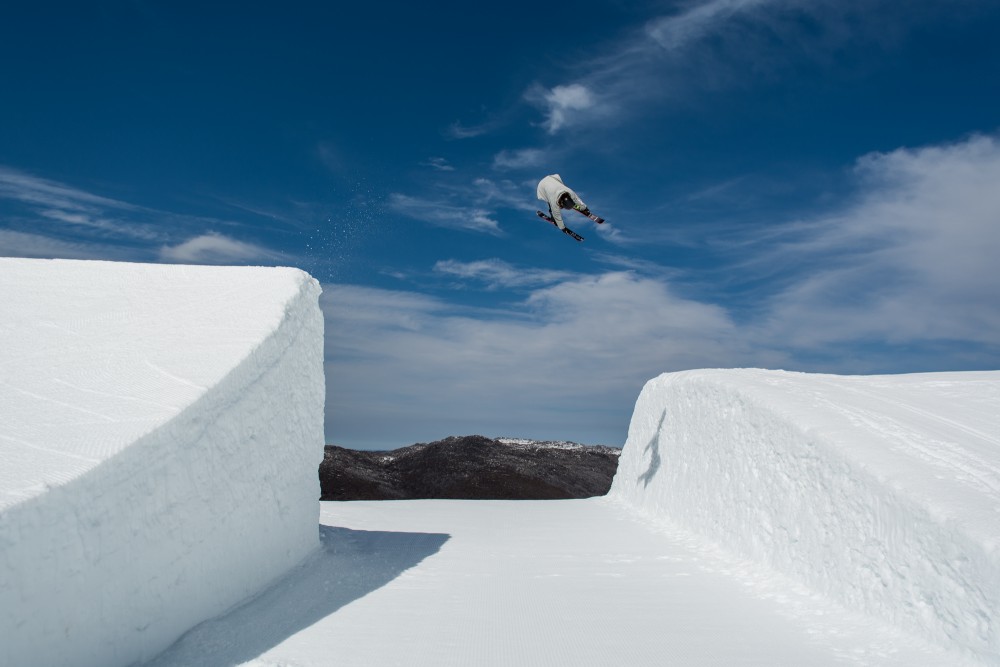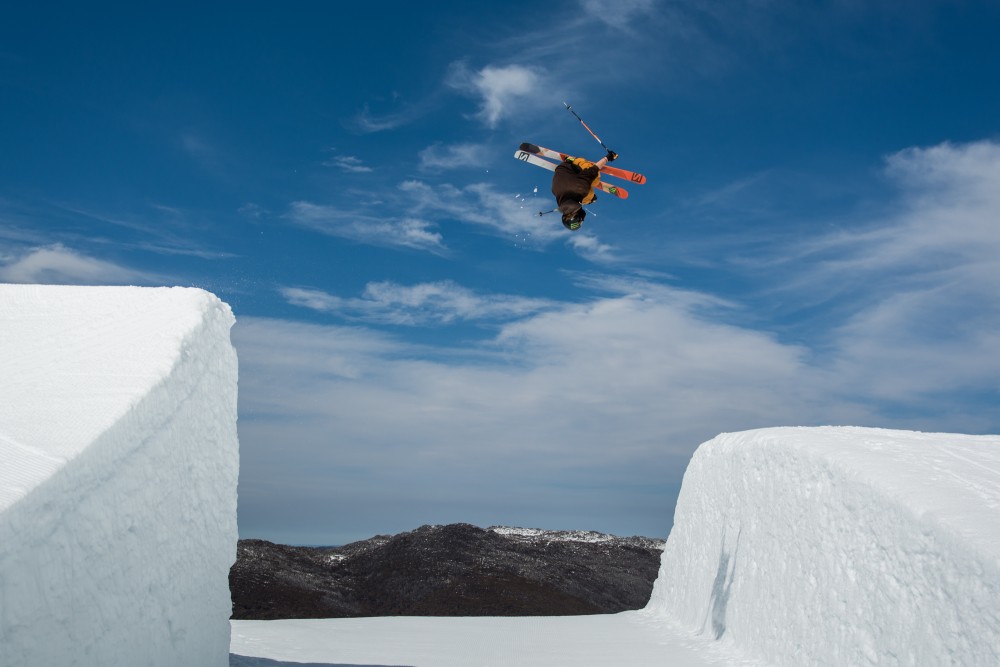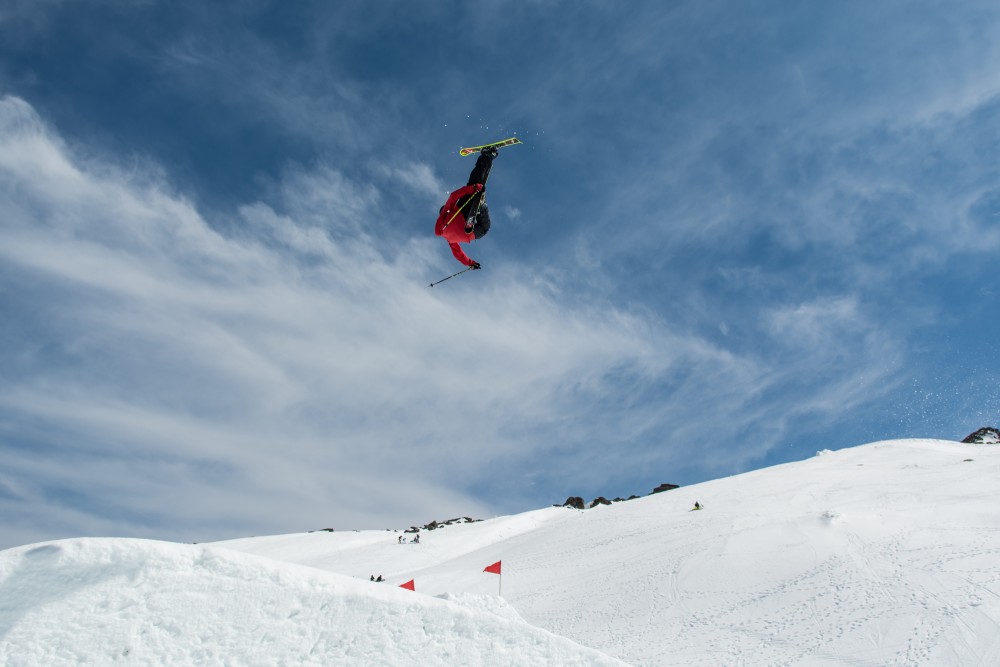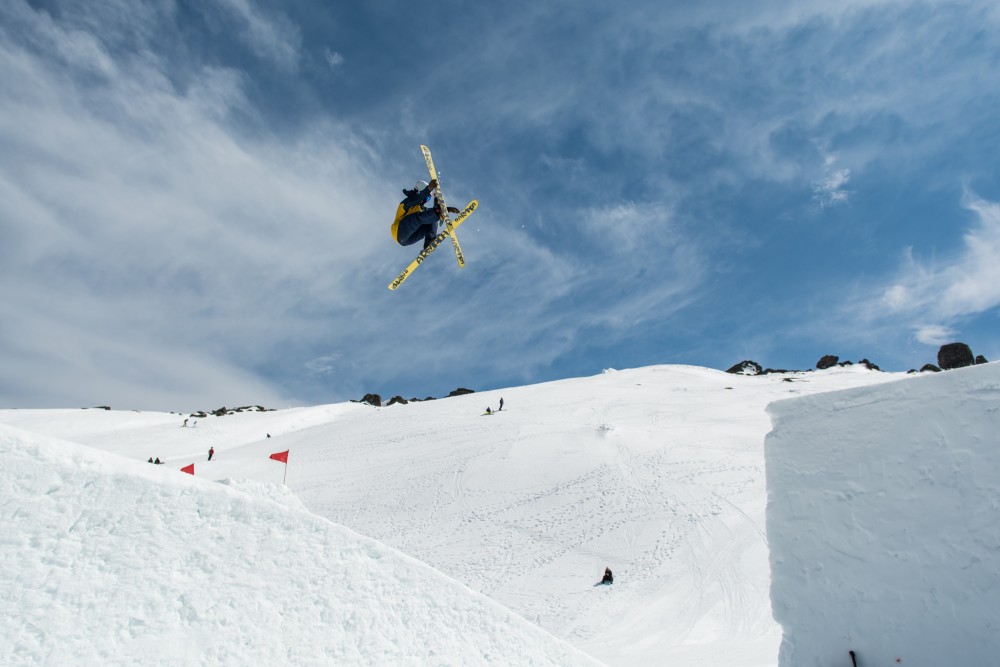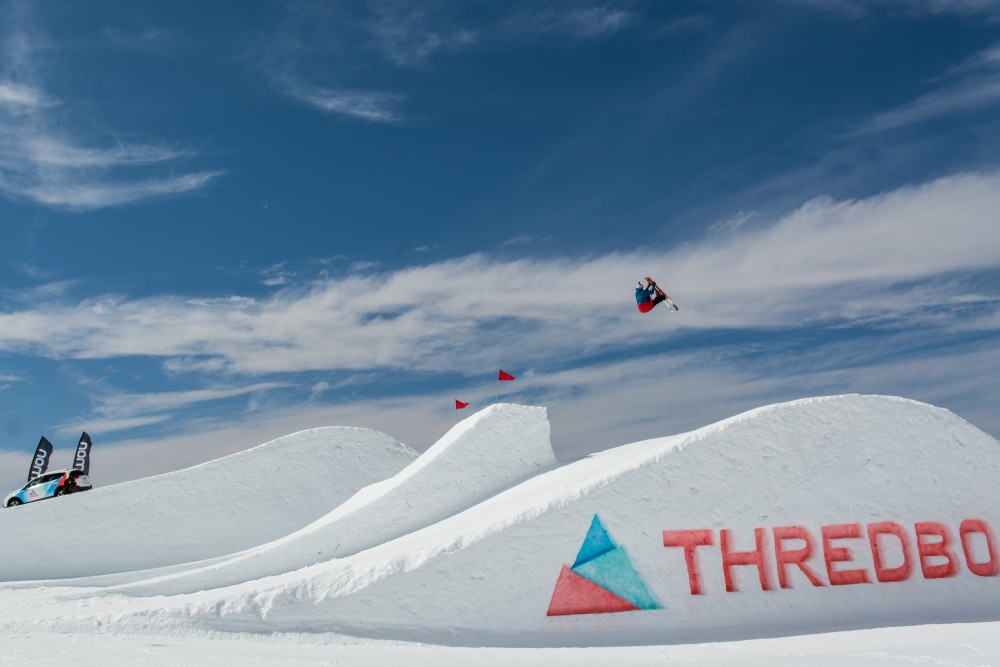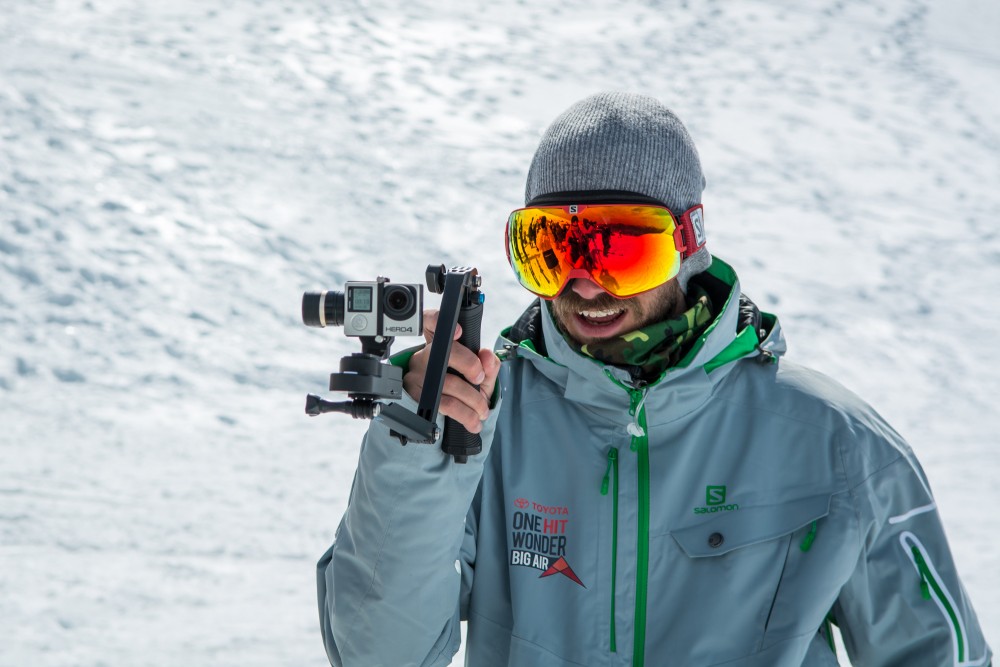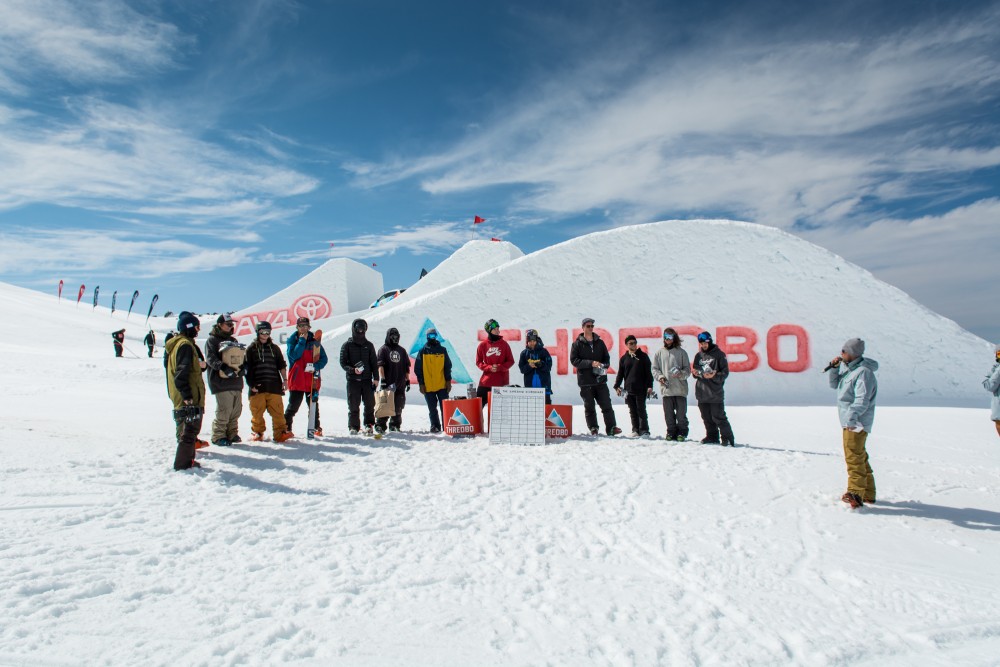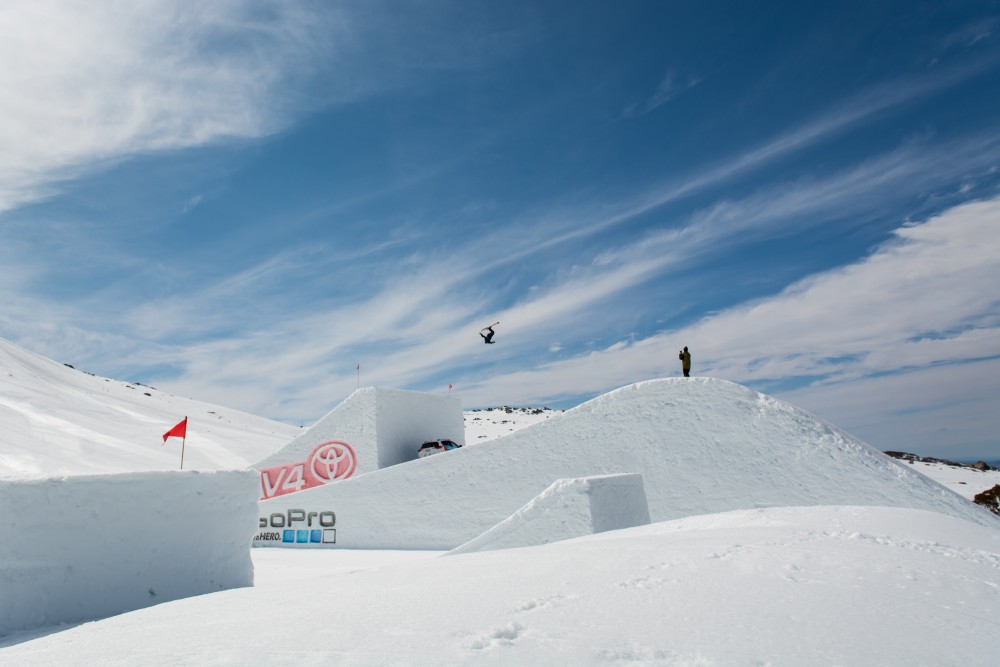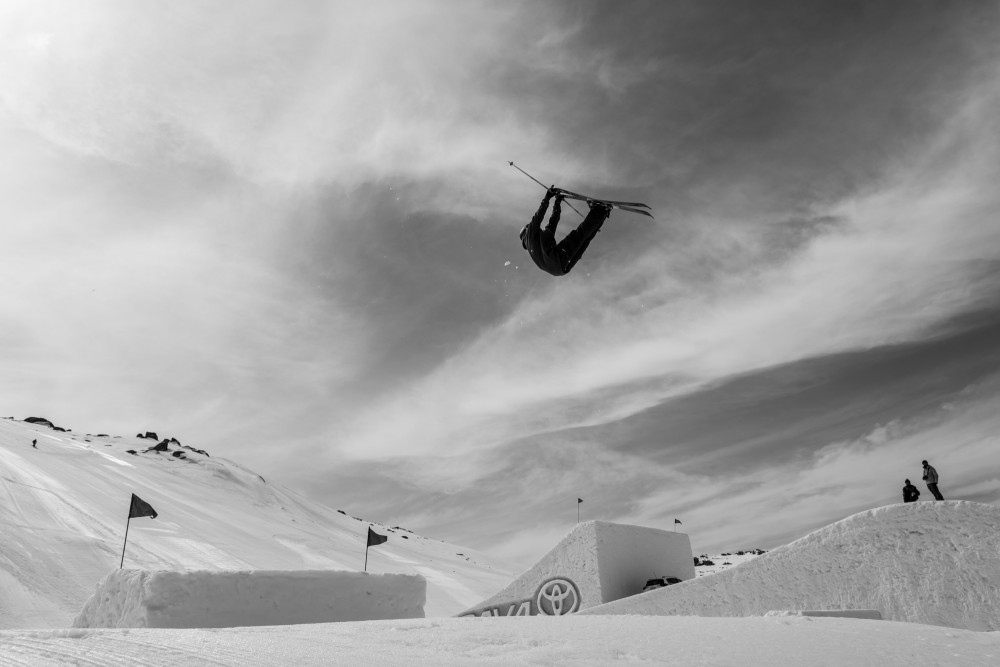 ---
Thredbo Parks 2015 Mid Season Banger Edit
We've said it before and we're gonna keep saying it.. Thredbo parks are stoked and thankful that the talented Thredbo Media department keep providing us with quality content. It was a bit of a slow start to winter but we've stacked enough footy for a mid season edit. Check it out..
---
Thredbo Snow Series Big Air 2015 Recap
The final event in the Thredbo Snow Series was the Big Air. The sun shined on Thredbo Parks again and the Q5 jump was looking good.. more importantly it was riding good. The guys and girls were shredding with many stylish stunts stomped. As the final event of the series overall winners were also decided.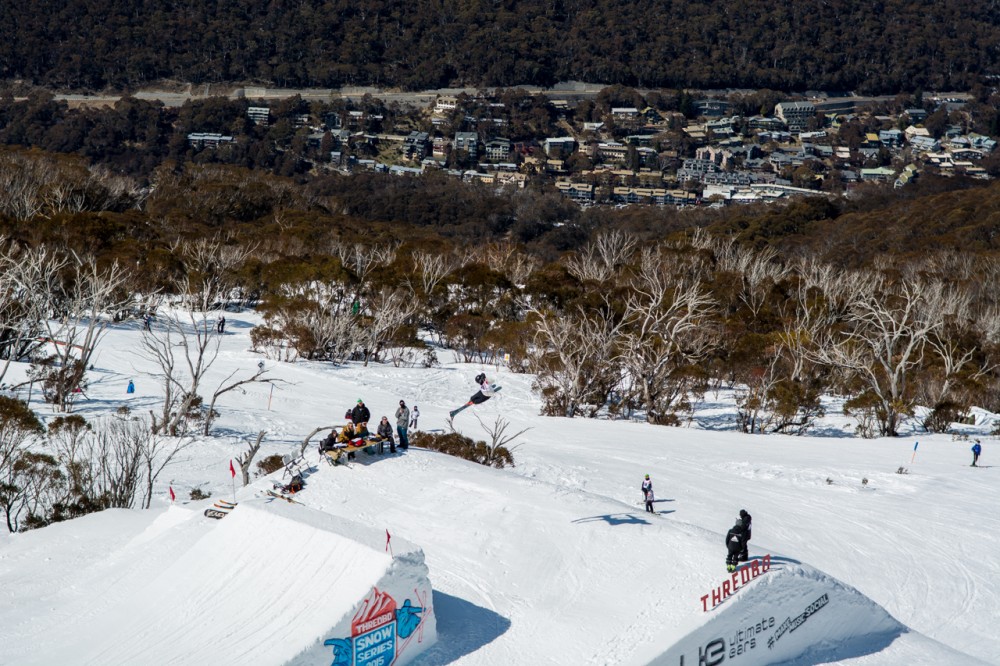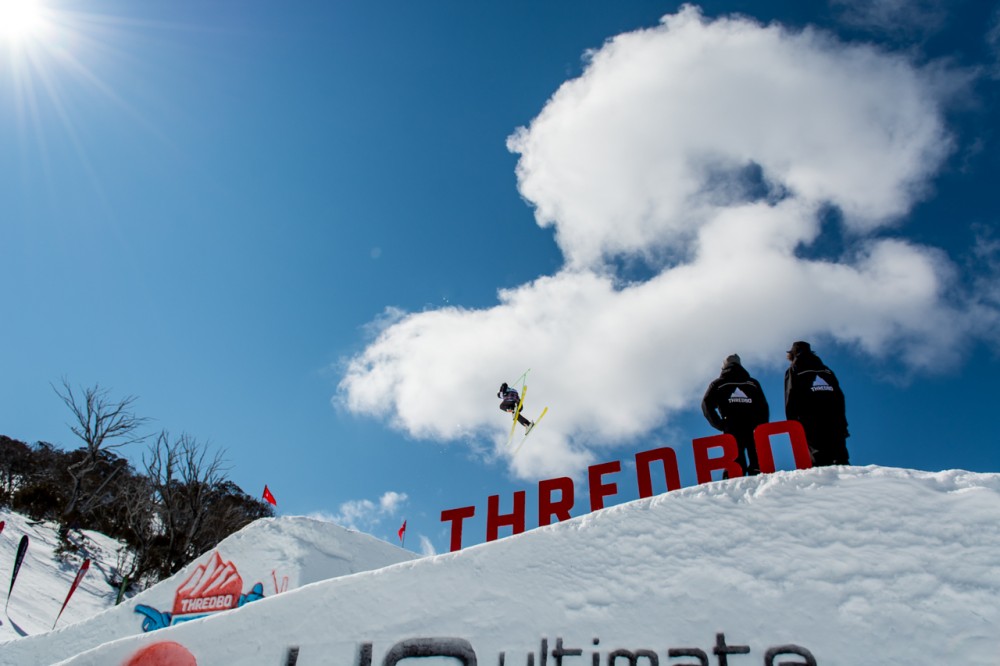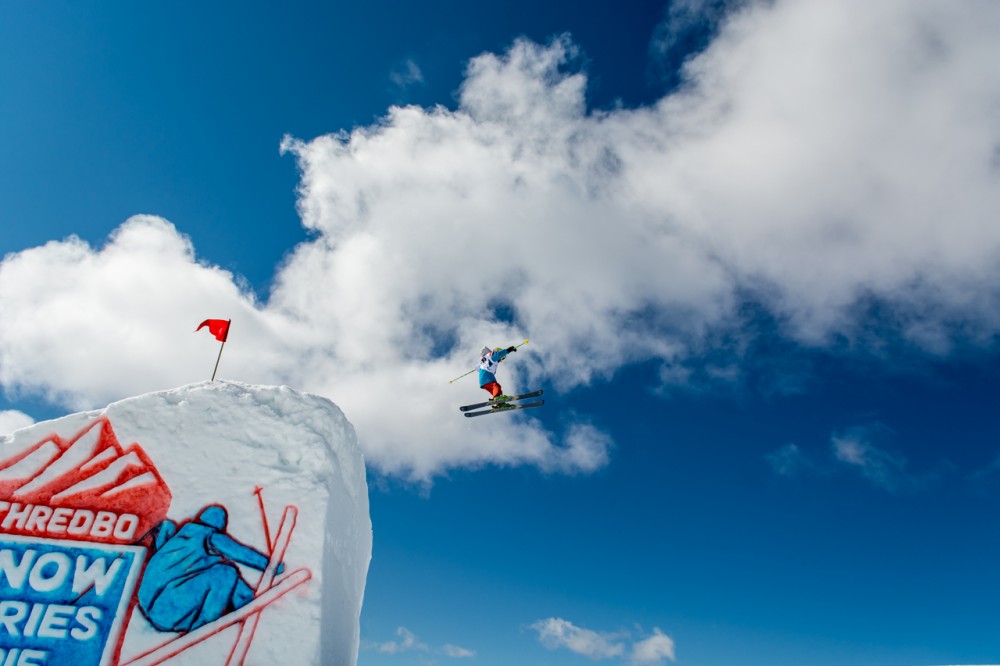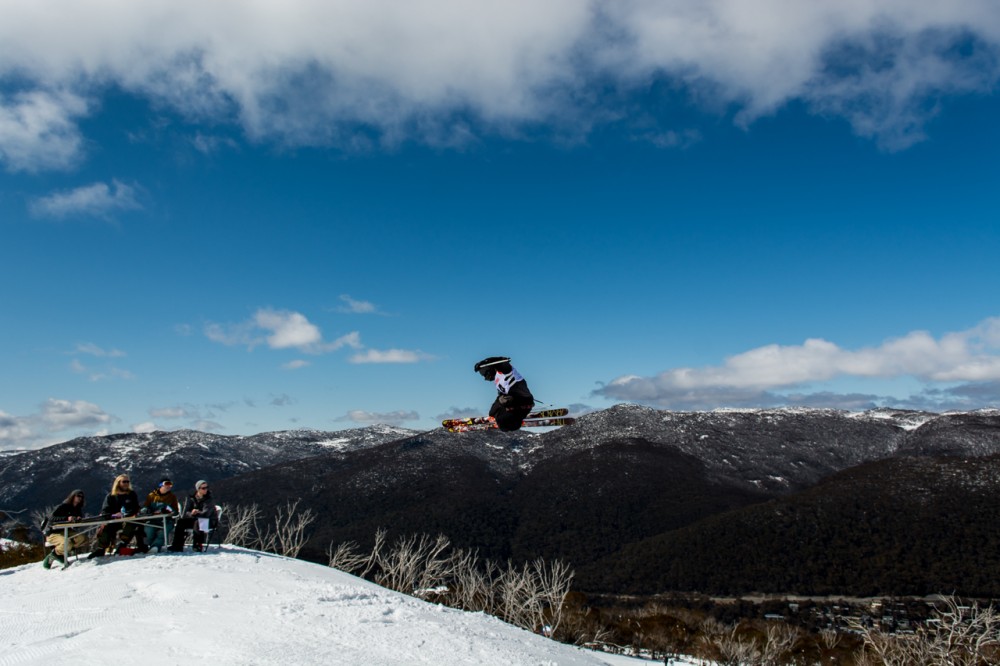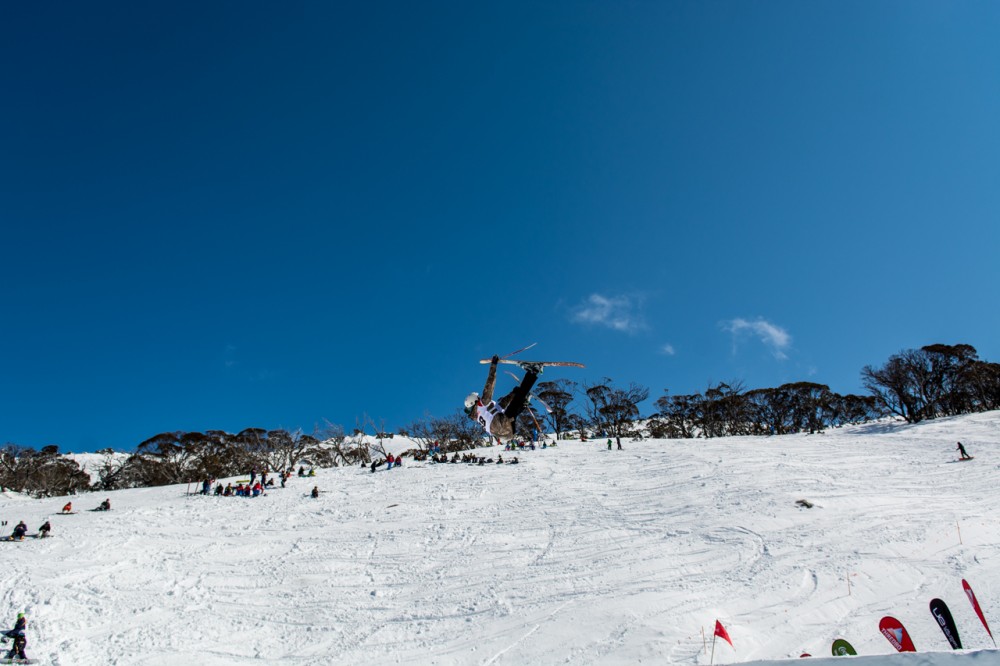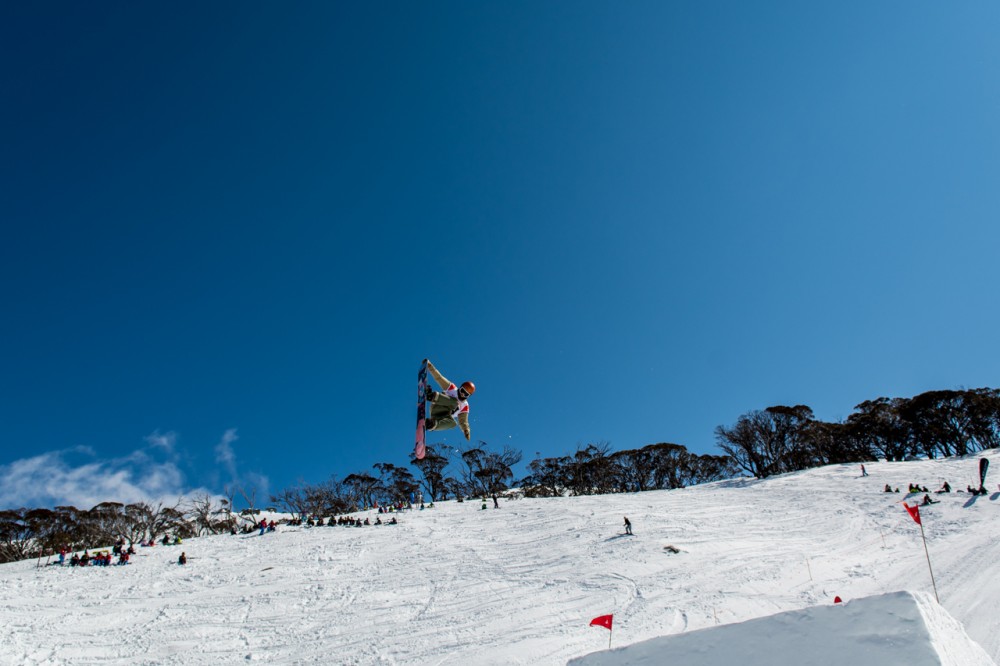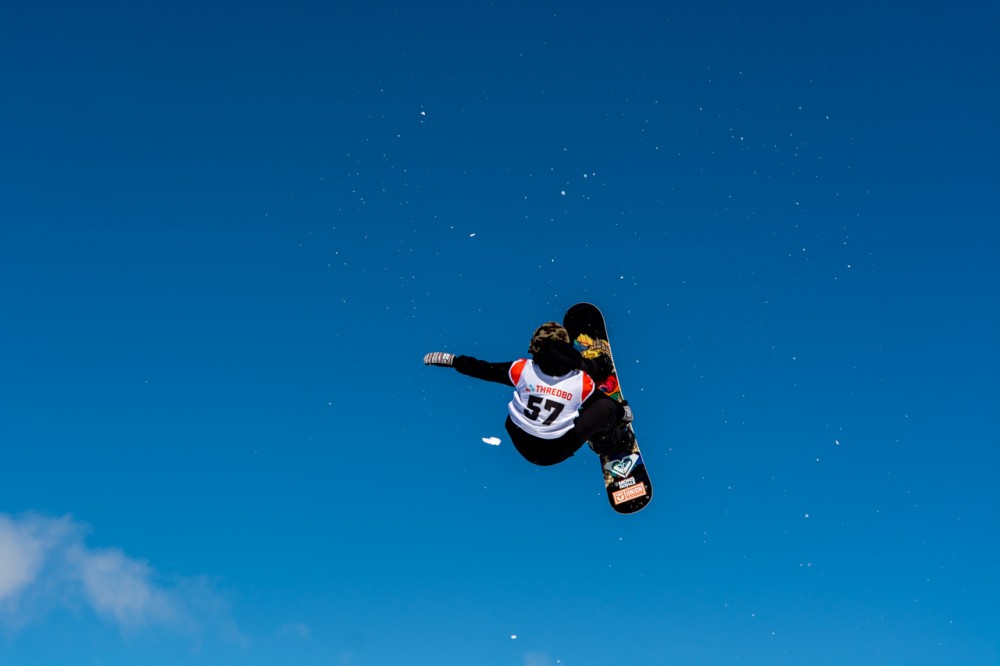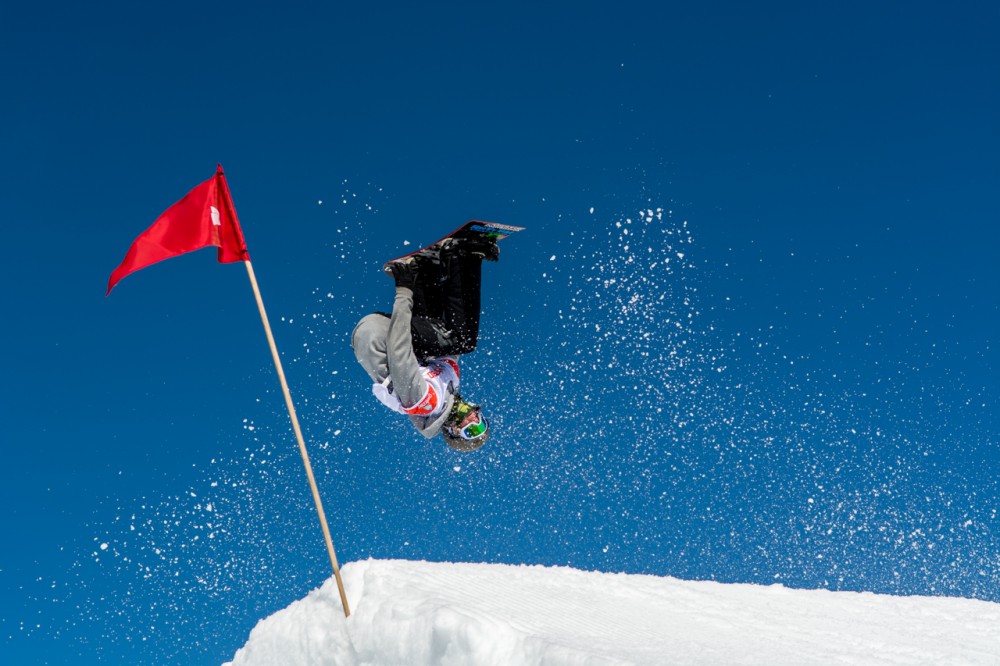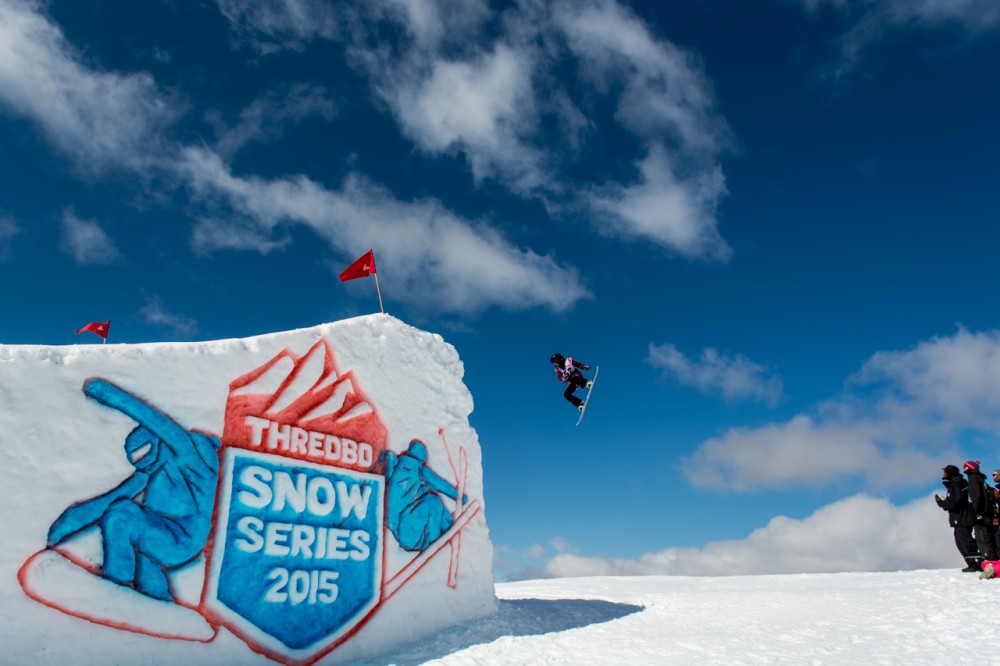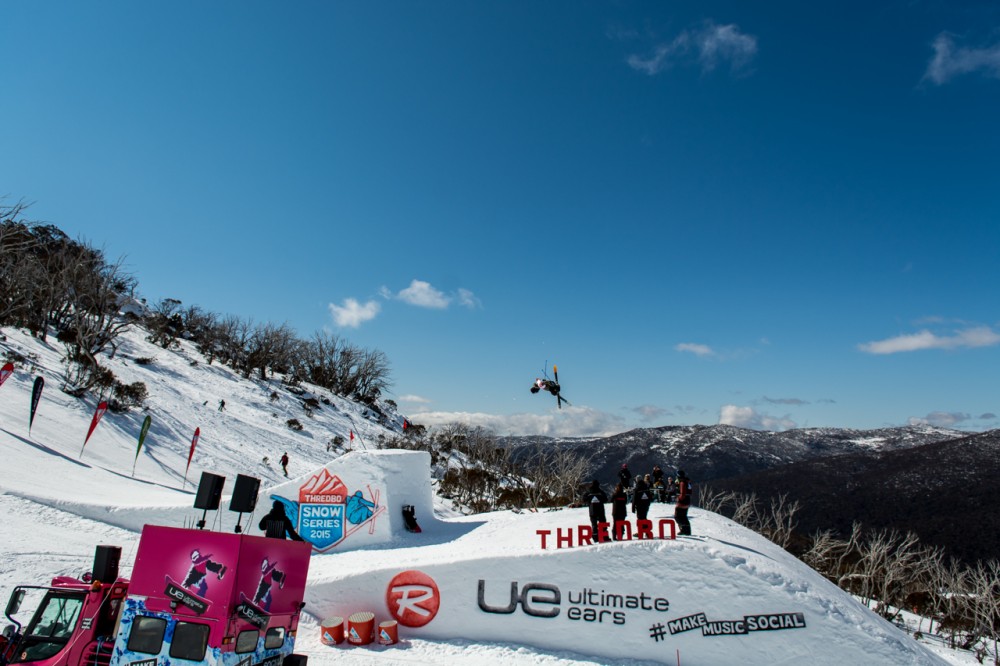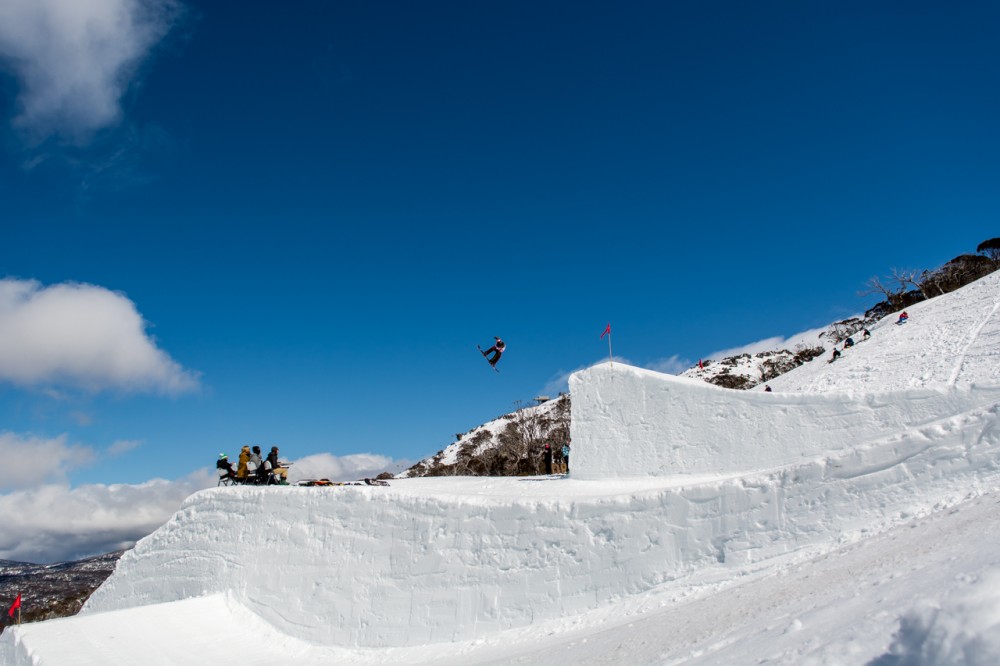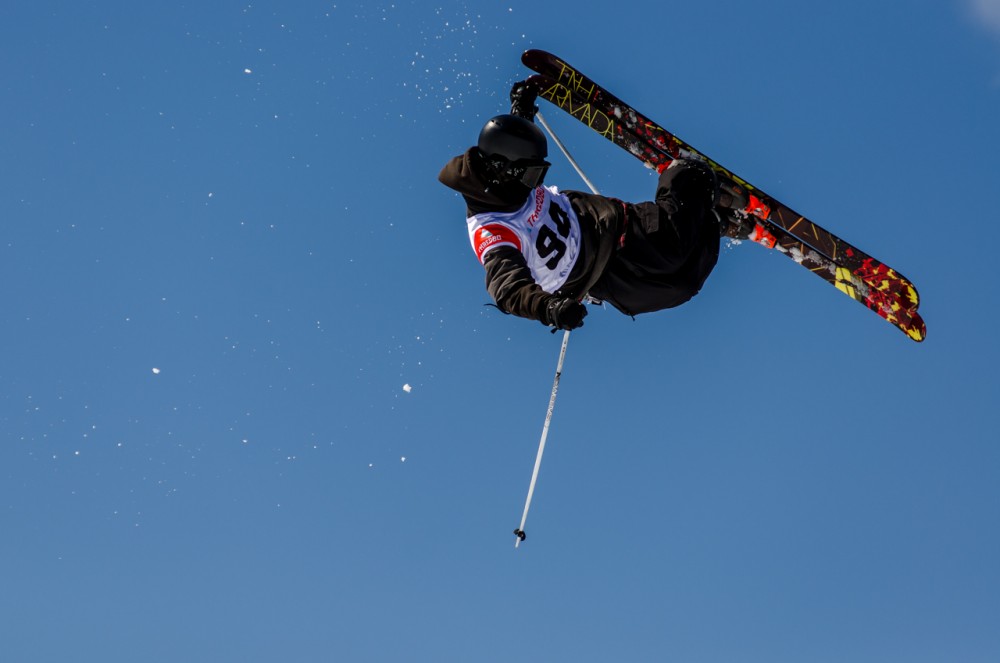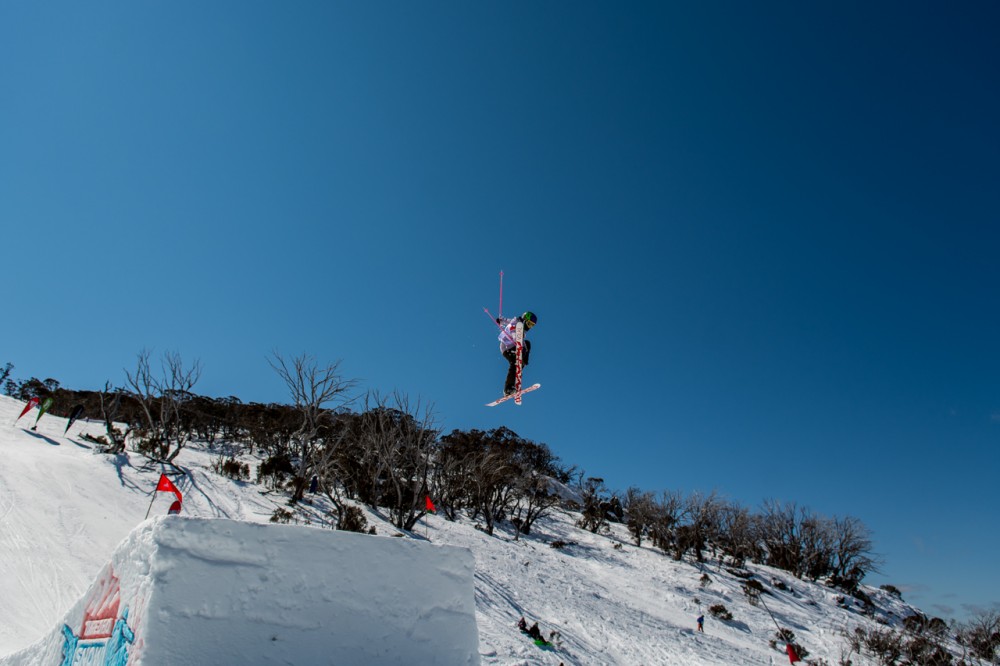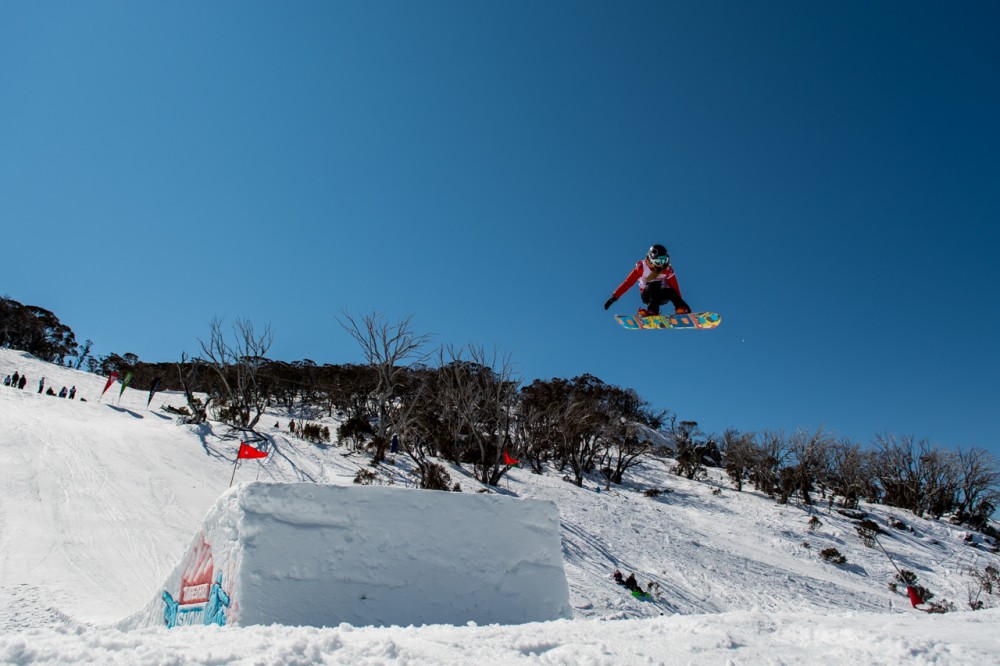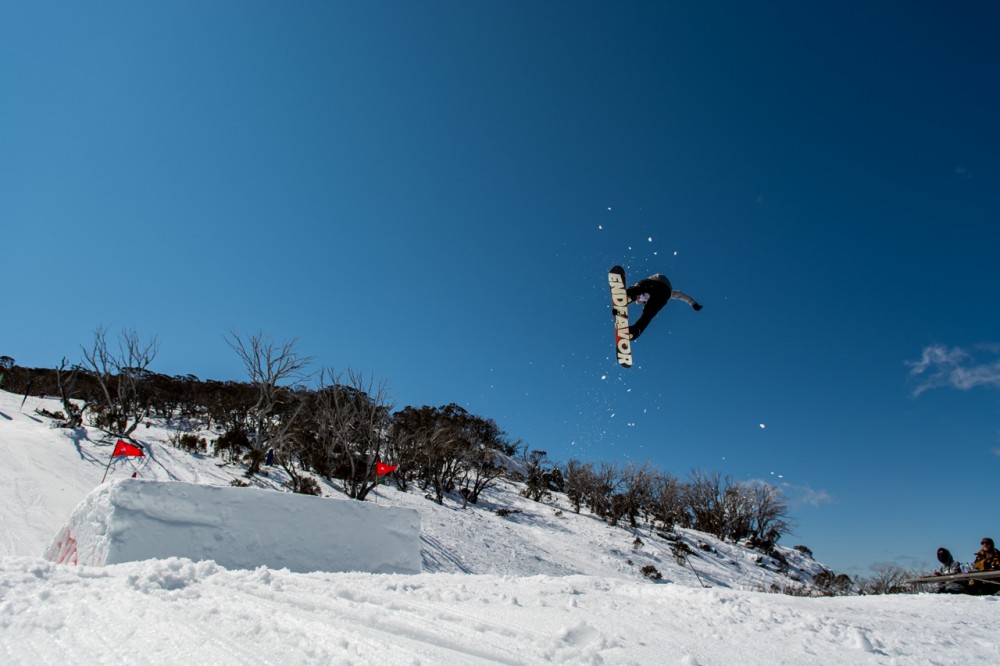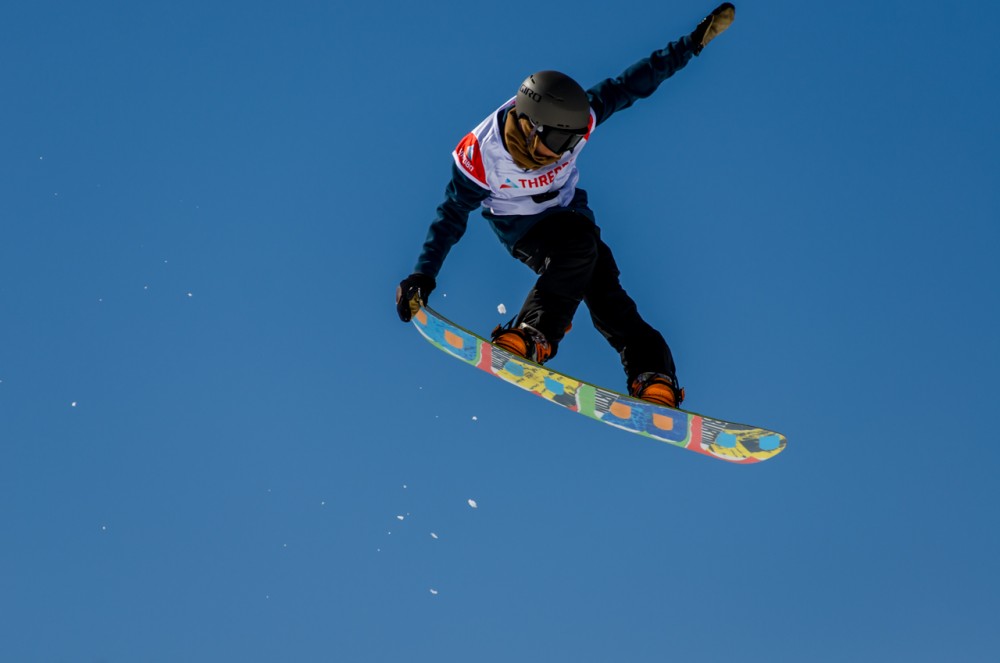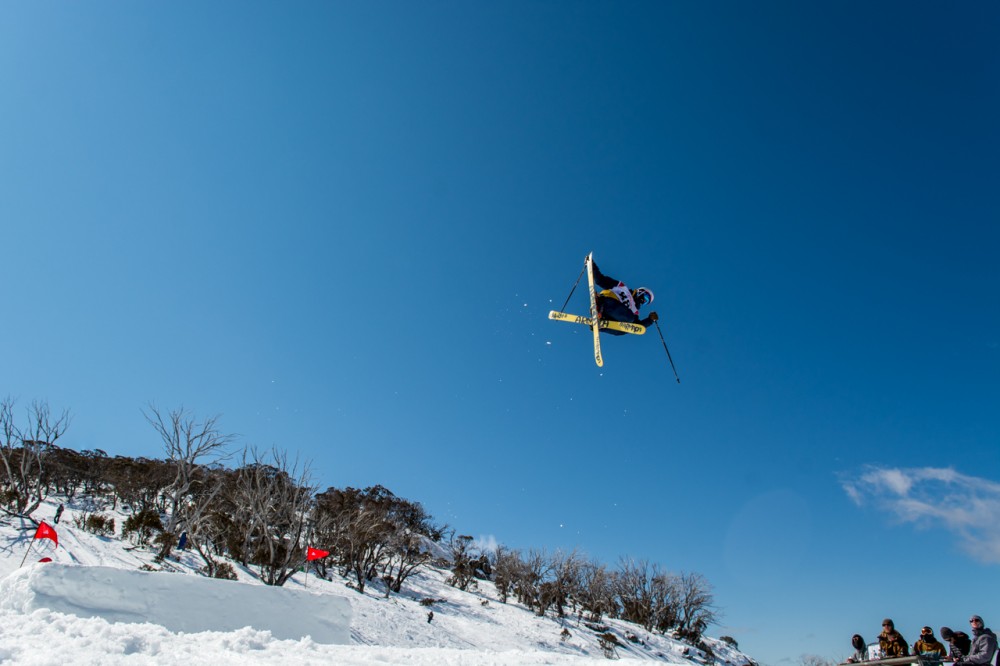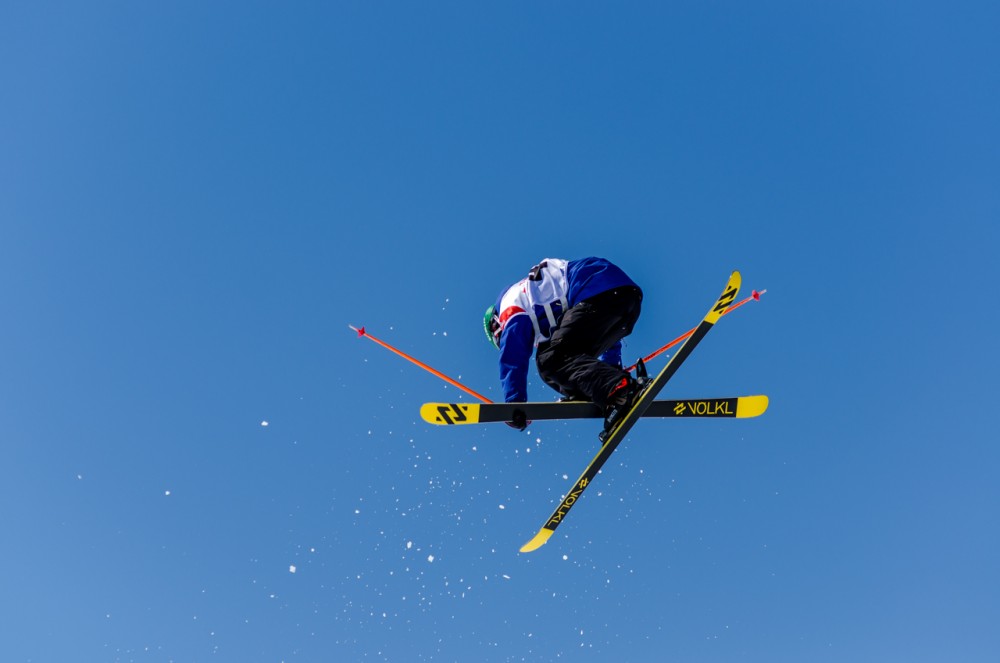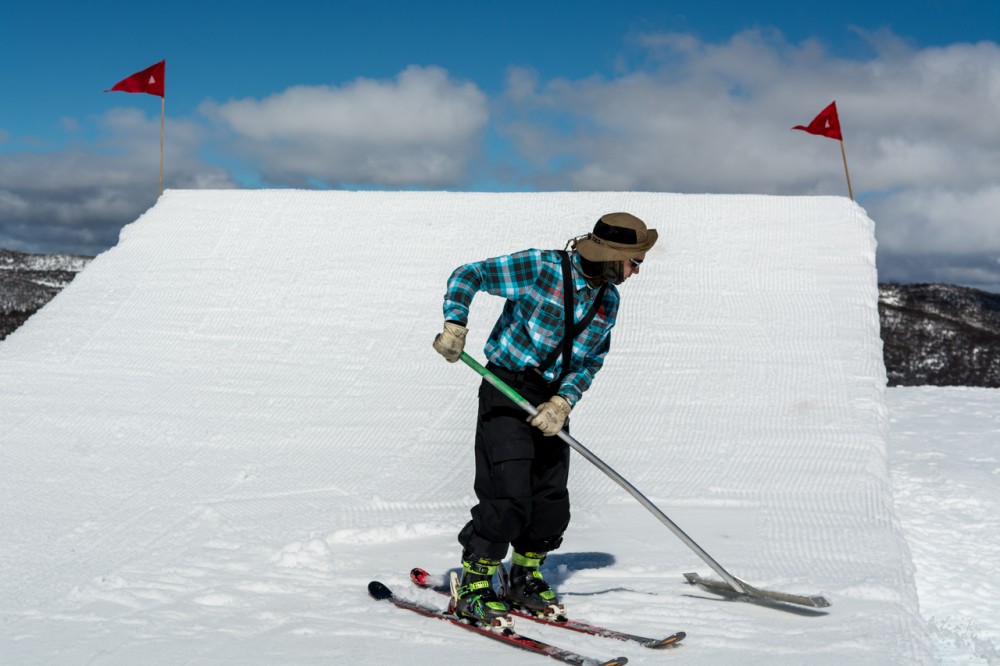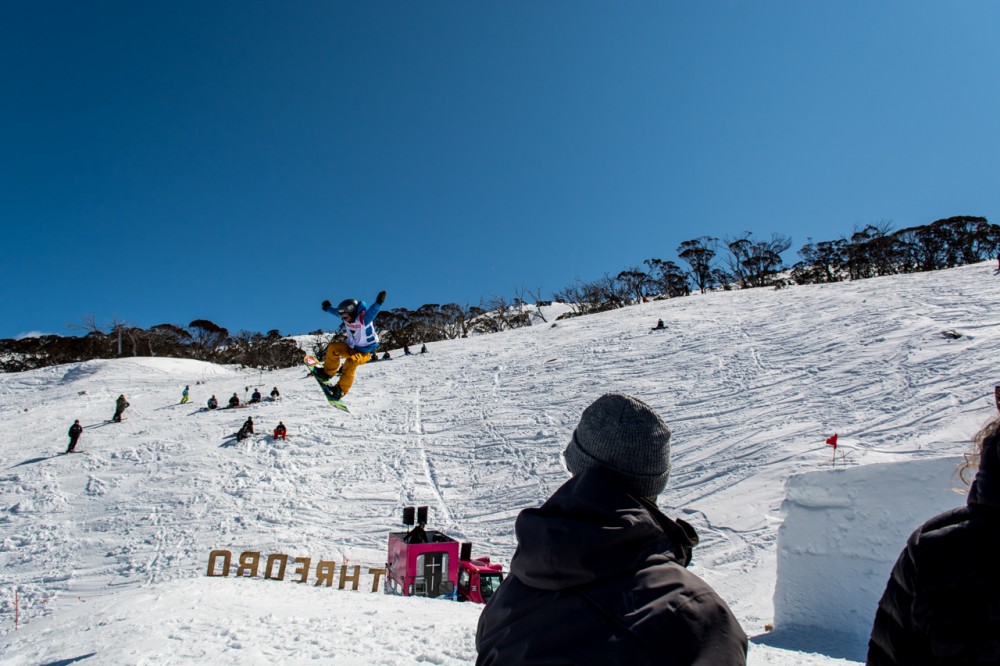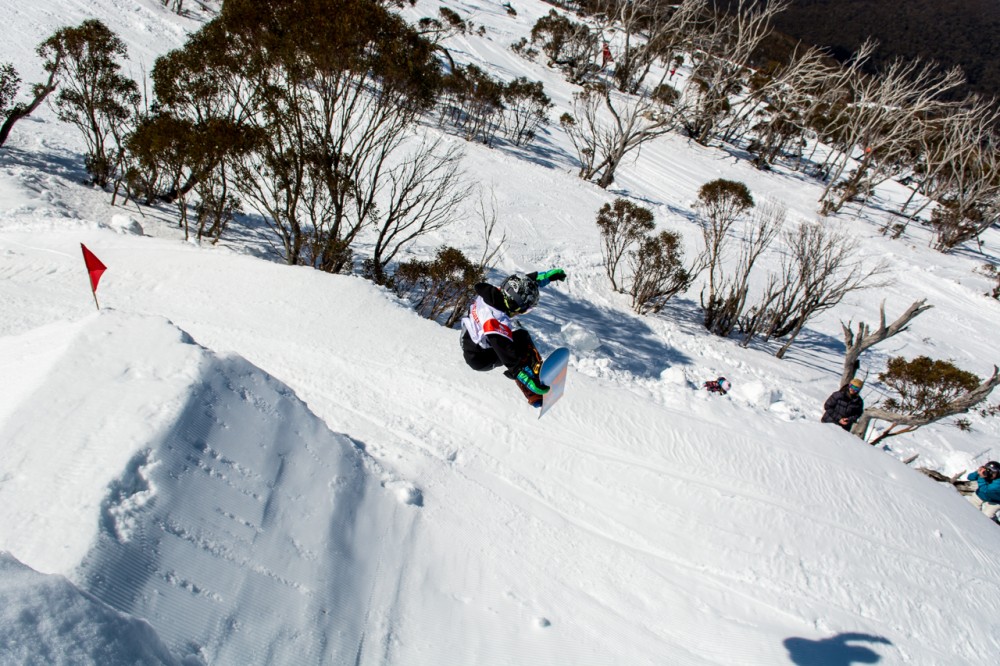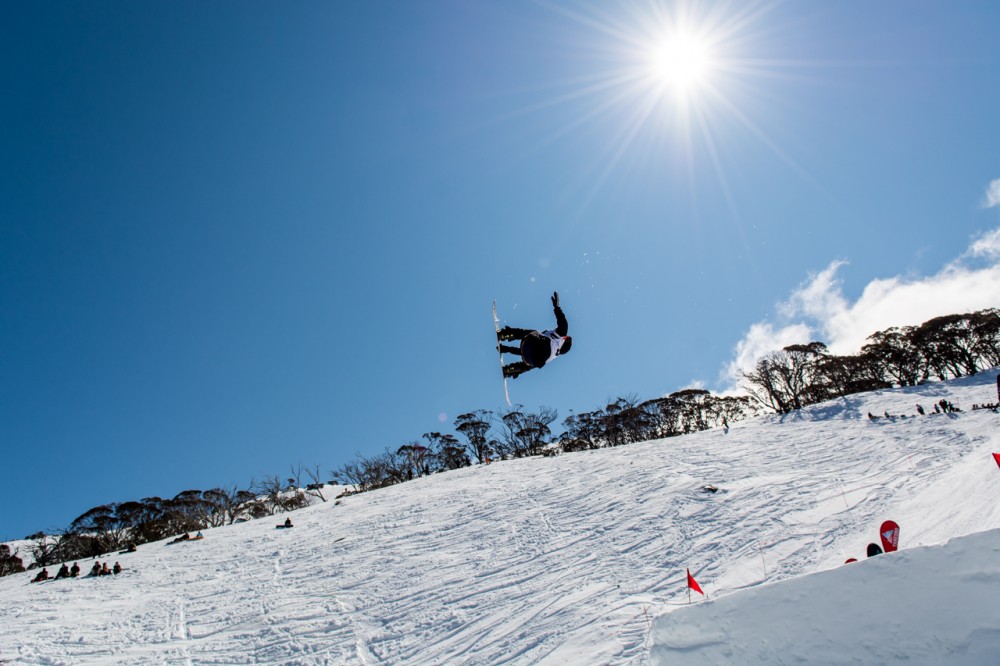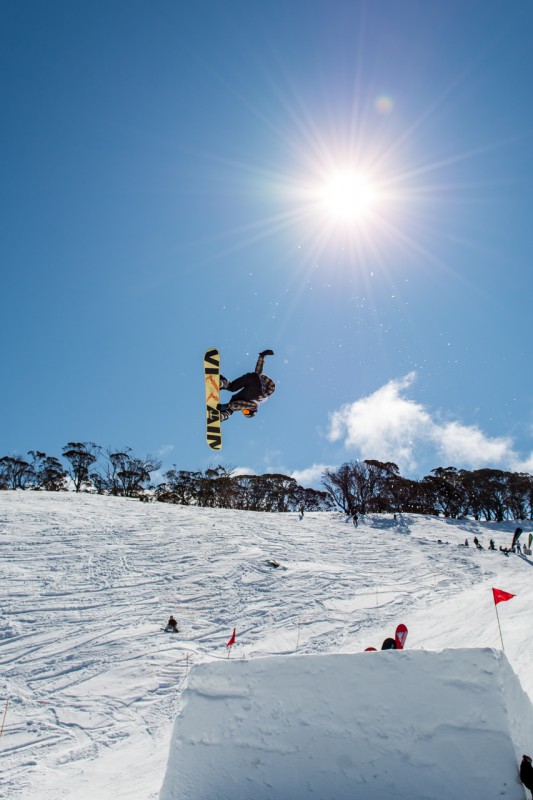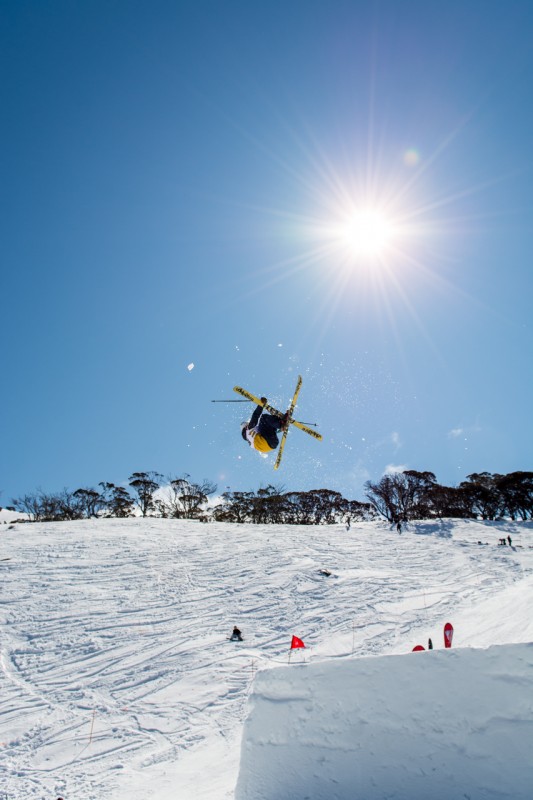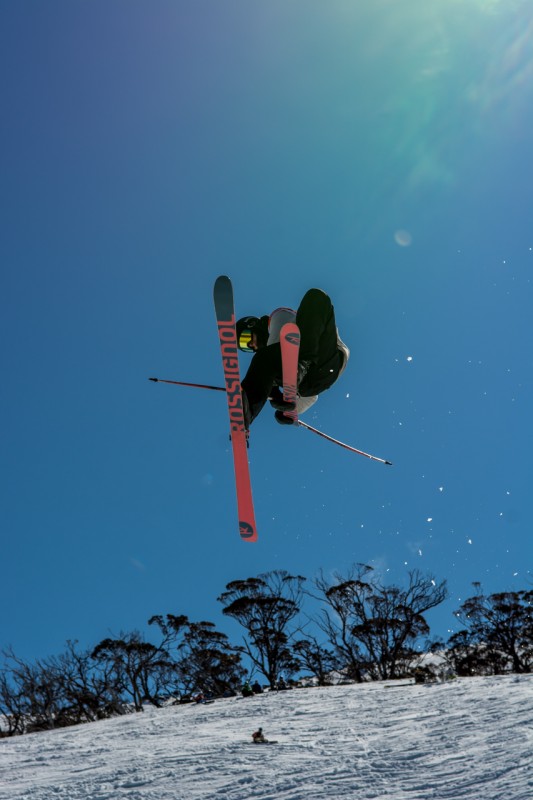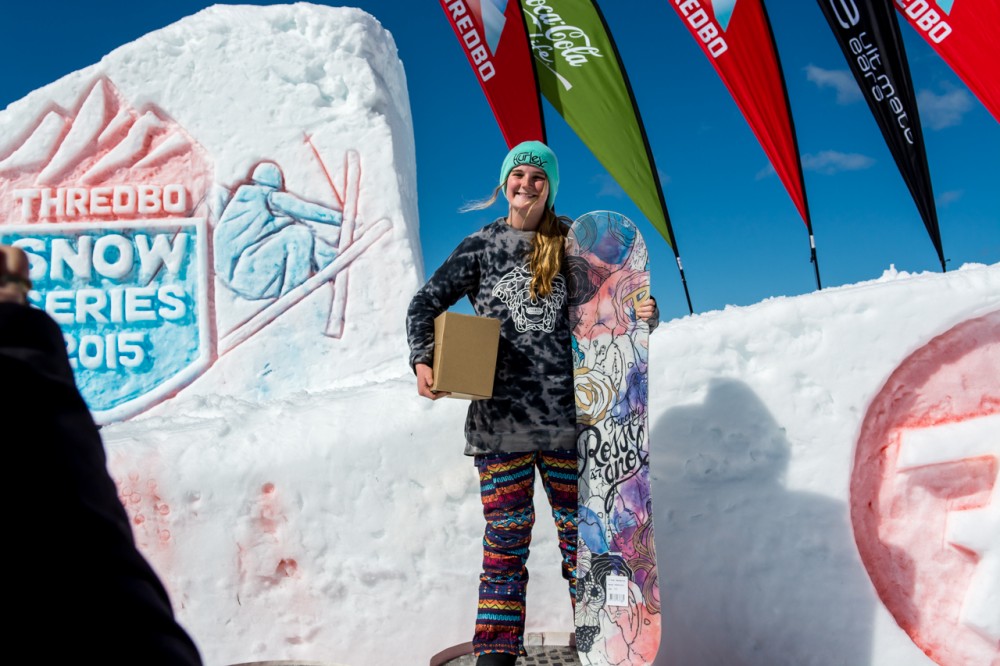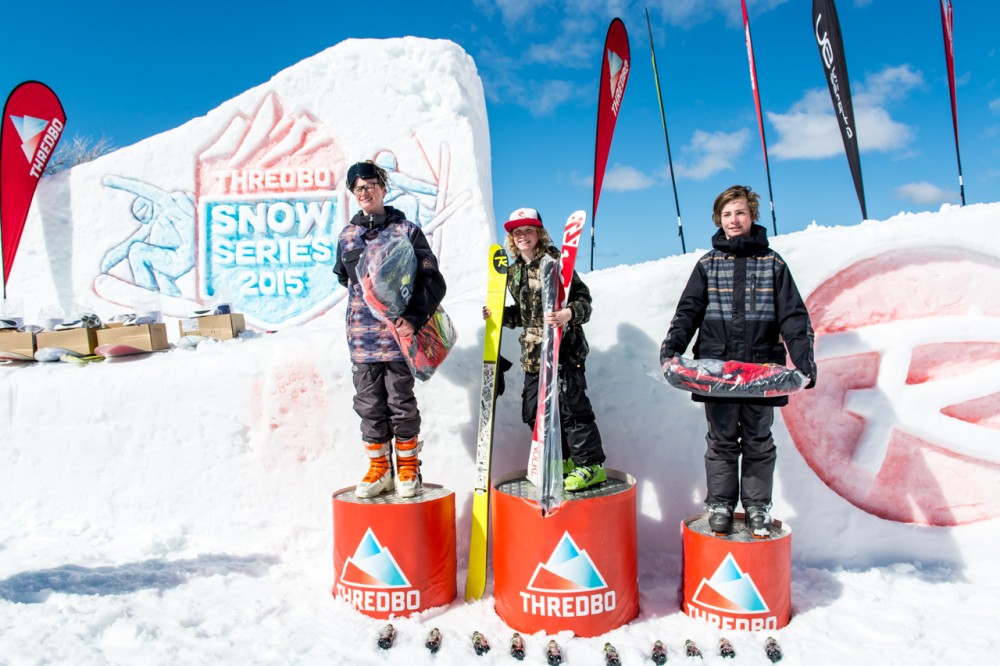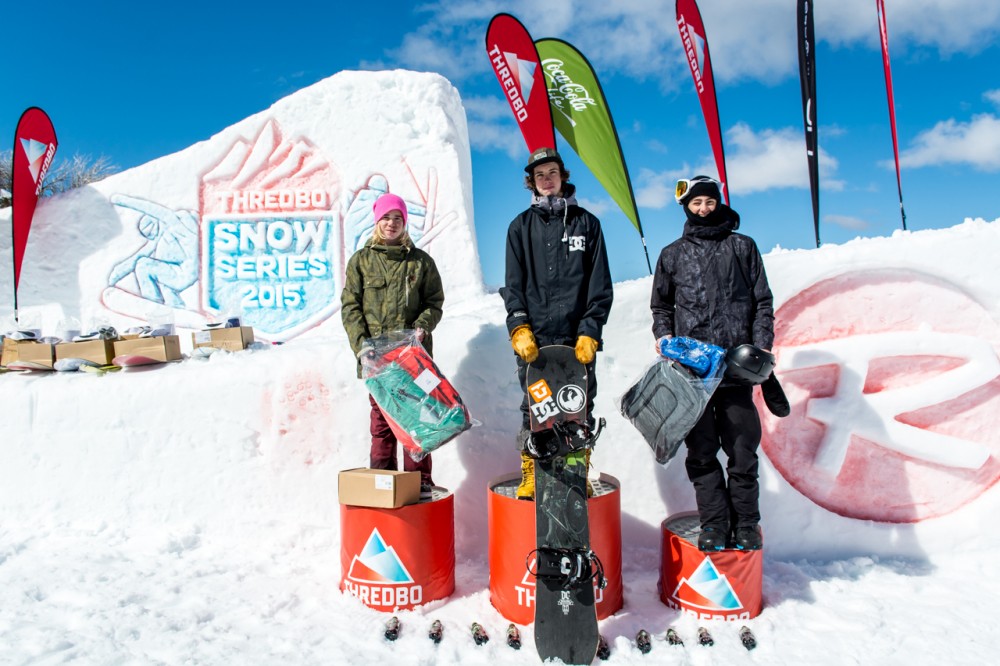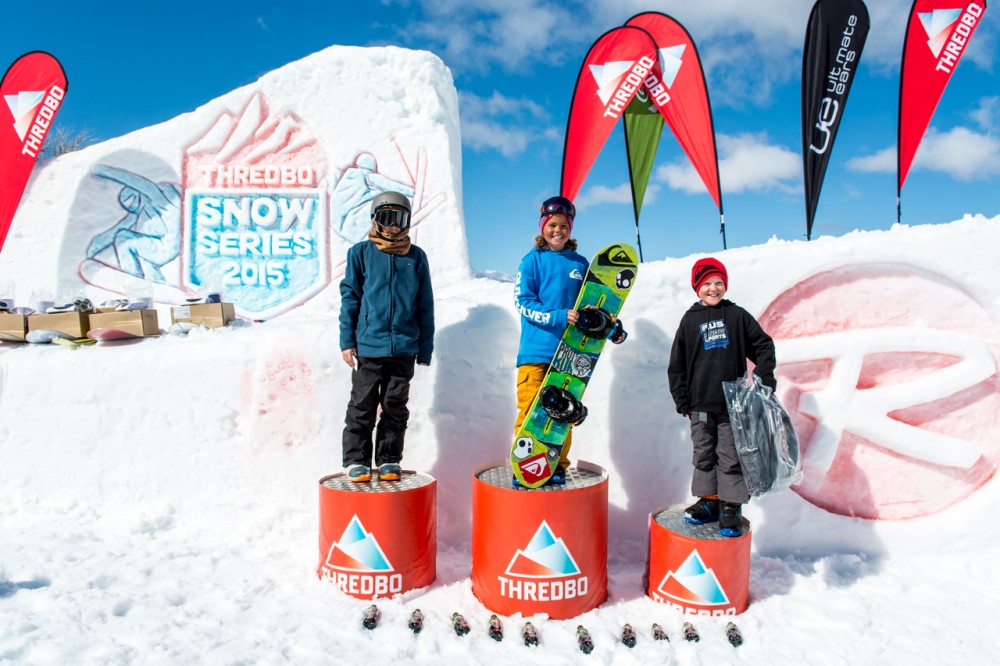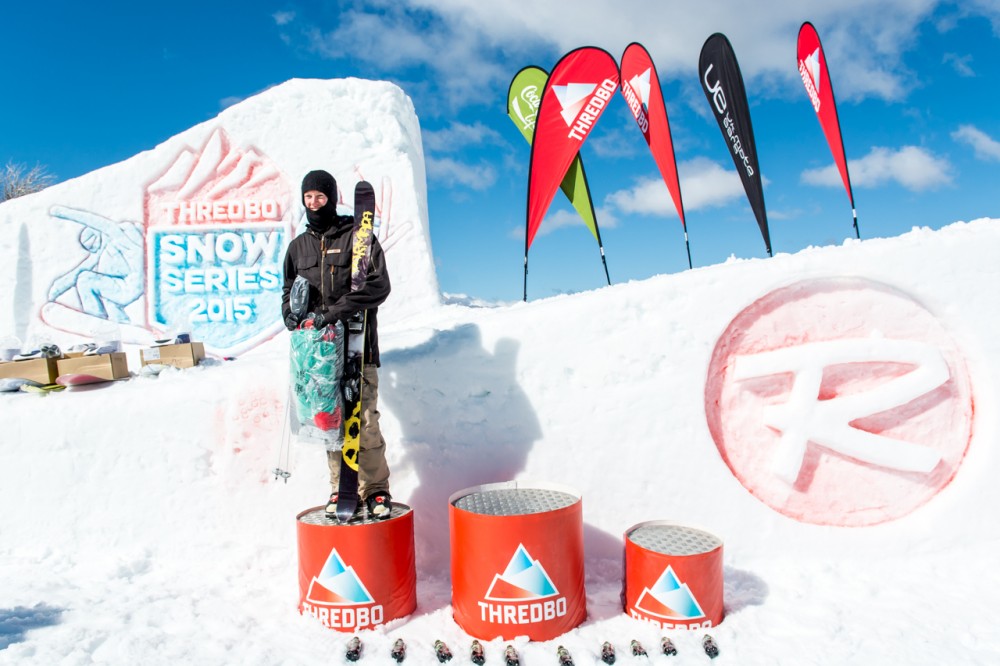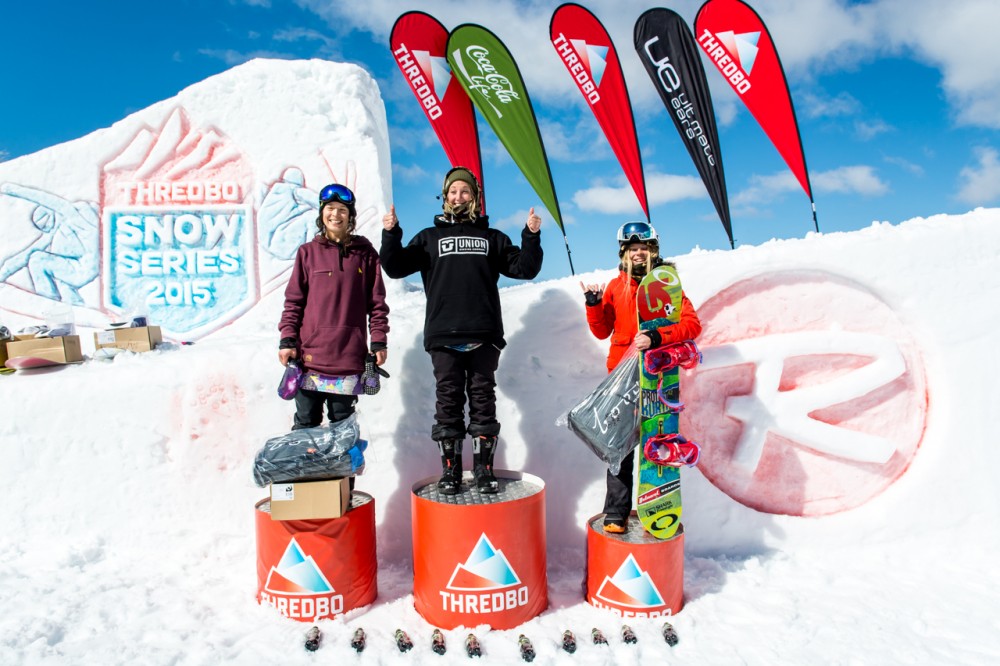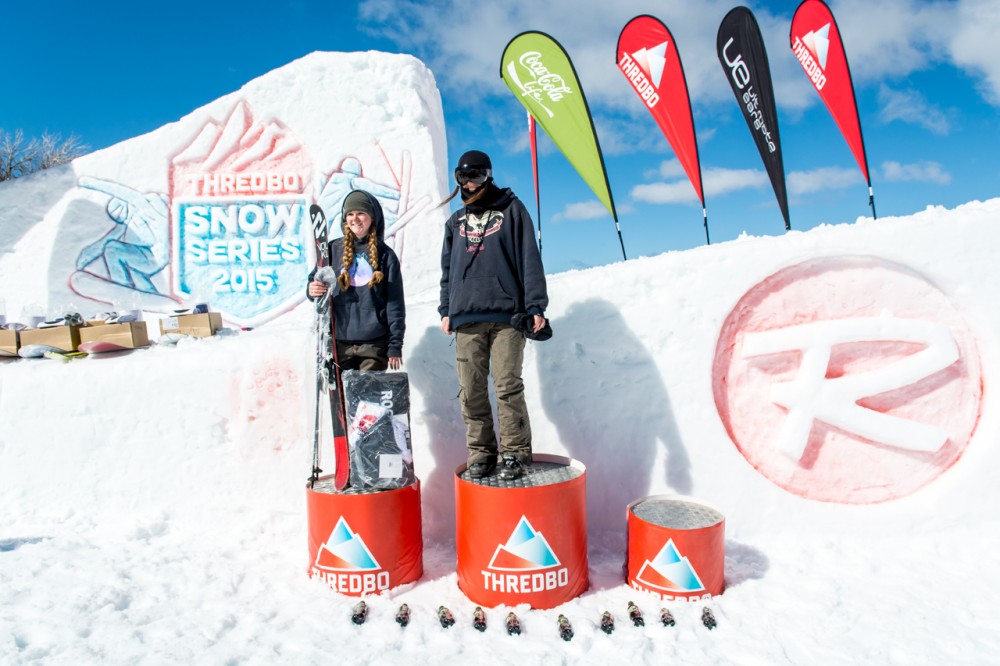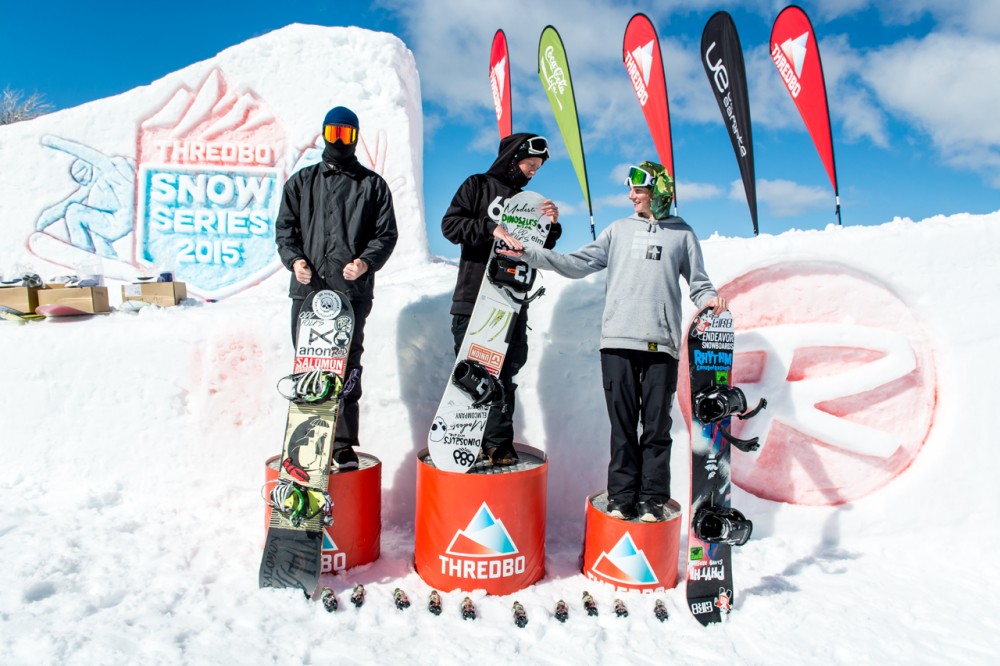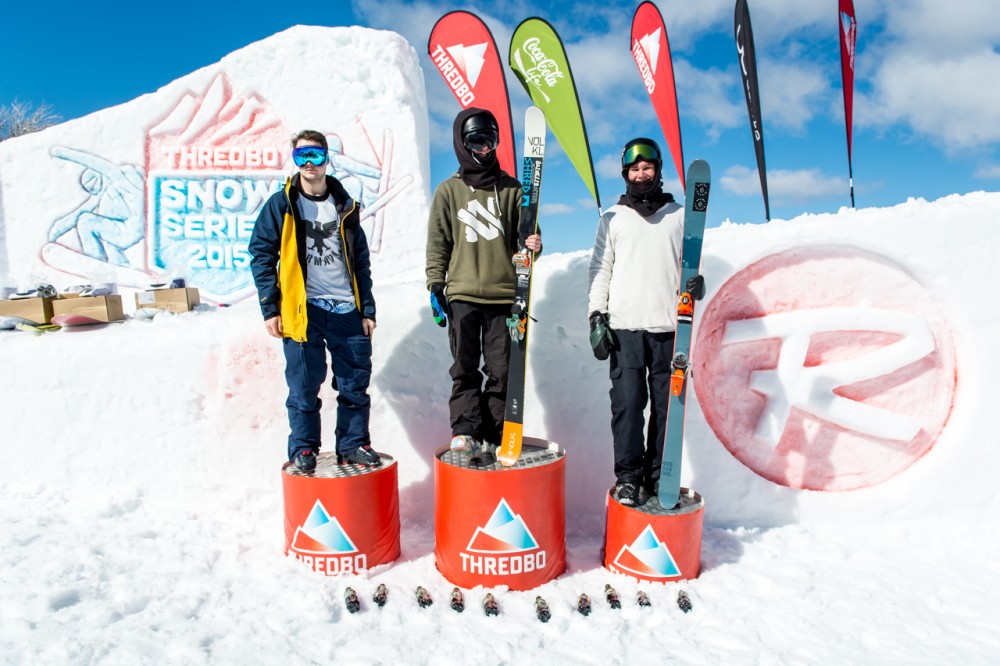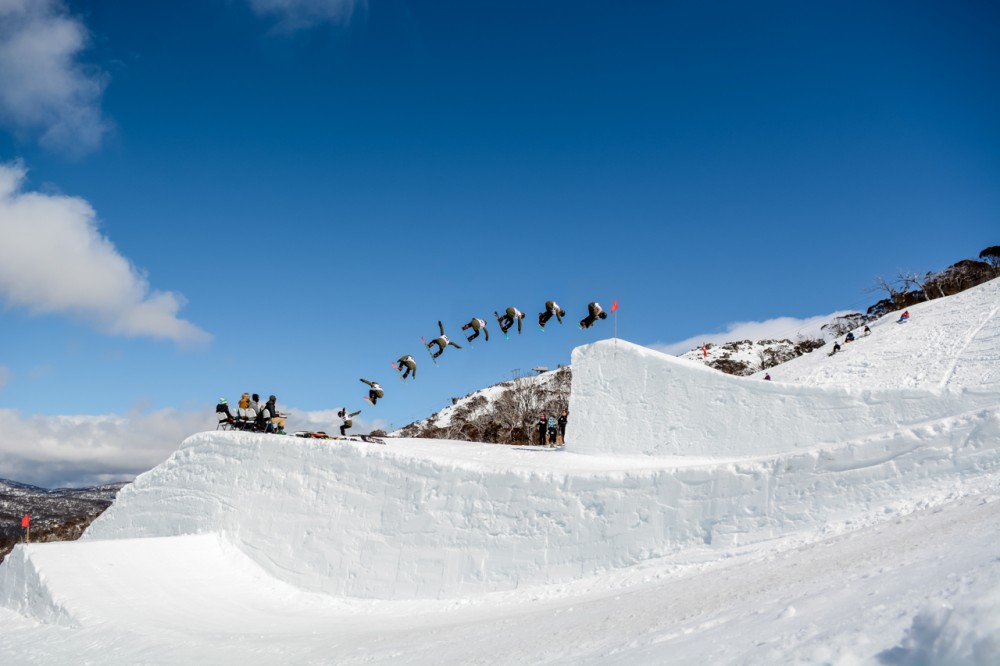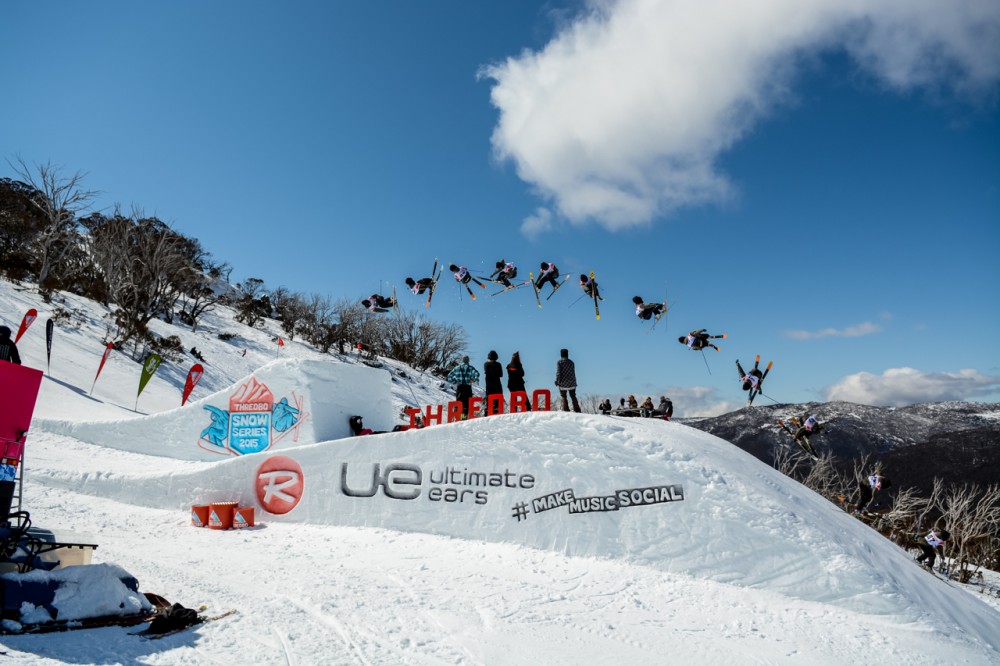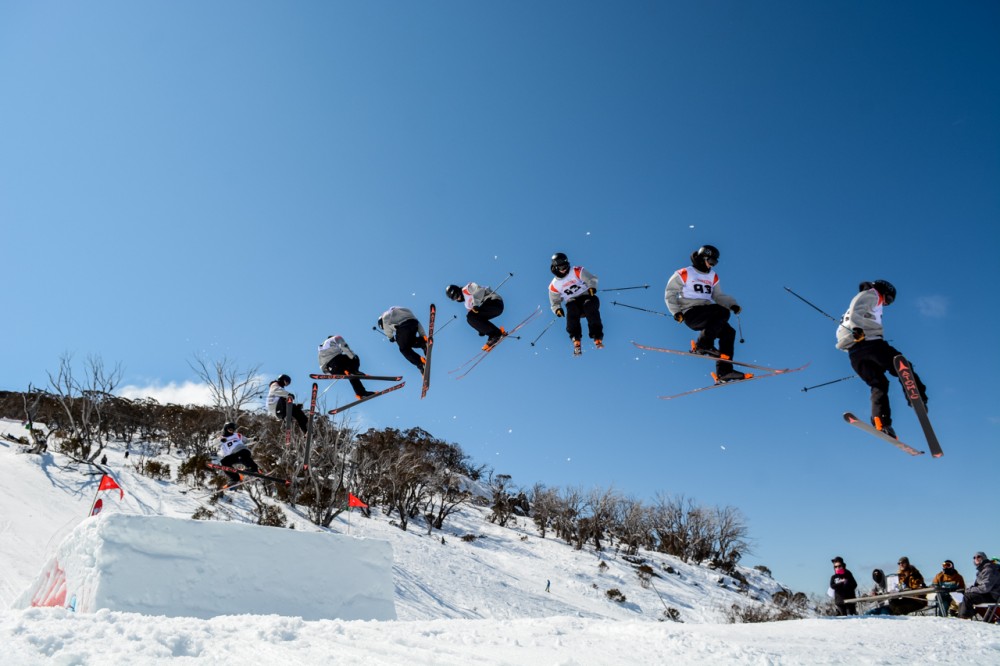 ---
Transfer Banked Slalom 2015 Recap
Back for the second year the Transfer Banked Slalom was even bigger and better in 2015. Mat Galina and his merry minions from Thredbo Parks put in a massive effort with a week of solid shoveling. All the hard work paid off as the clouds cleared to reveal the amazing course to 200 odd eager competitors and a bunch of excited spectators. Corner one "The Eliminator" was a complete tube shaped and coloured like a wave with cheeky shark. This was followed by tight berms, a wall ride, the "Launcher", tight rollers, a tunnel of coloured archways dubbed "Werner's Way", "Land Speed Flats" before finishing in "Galina's Gully". It was a ripping day followed be a rocking after party.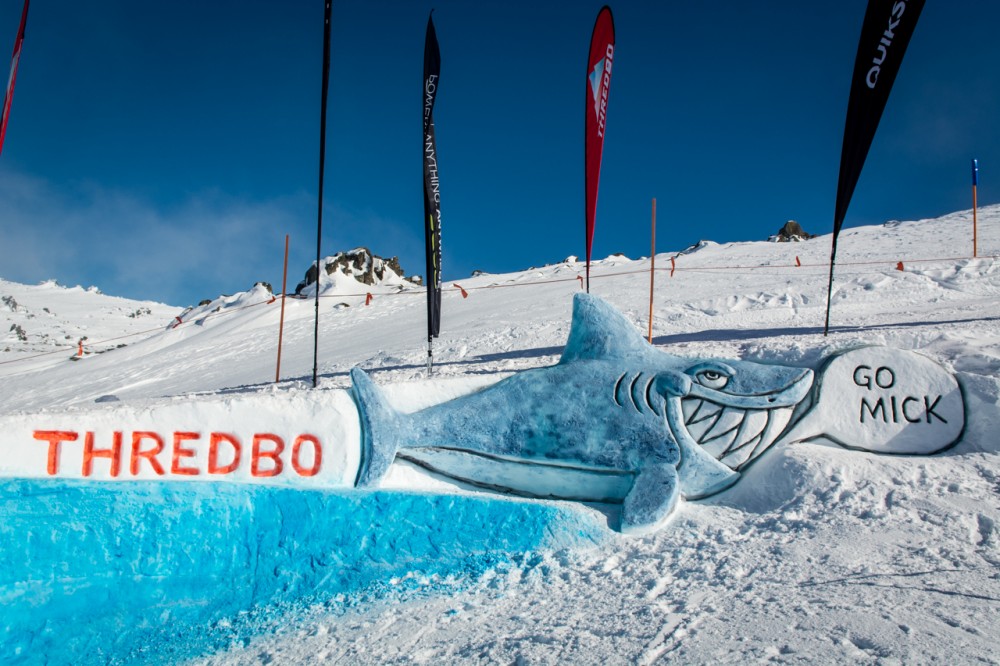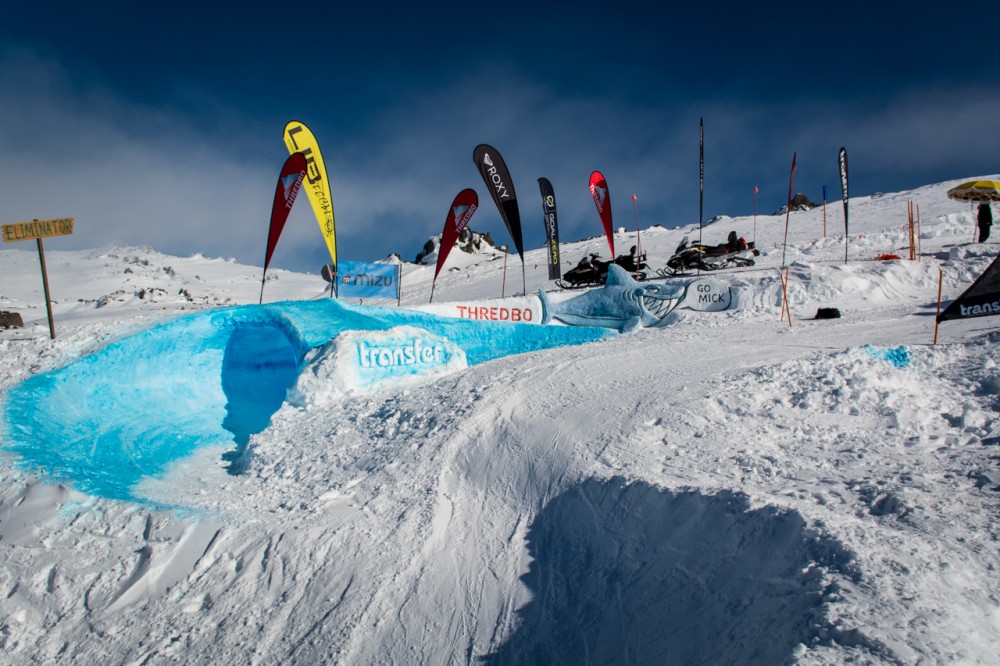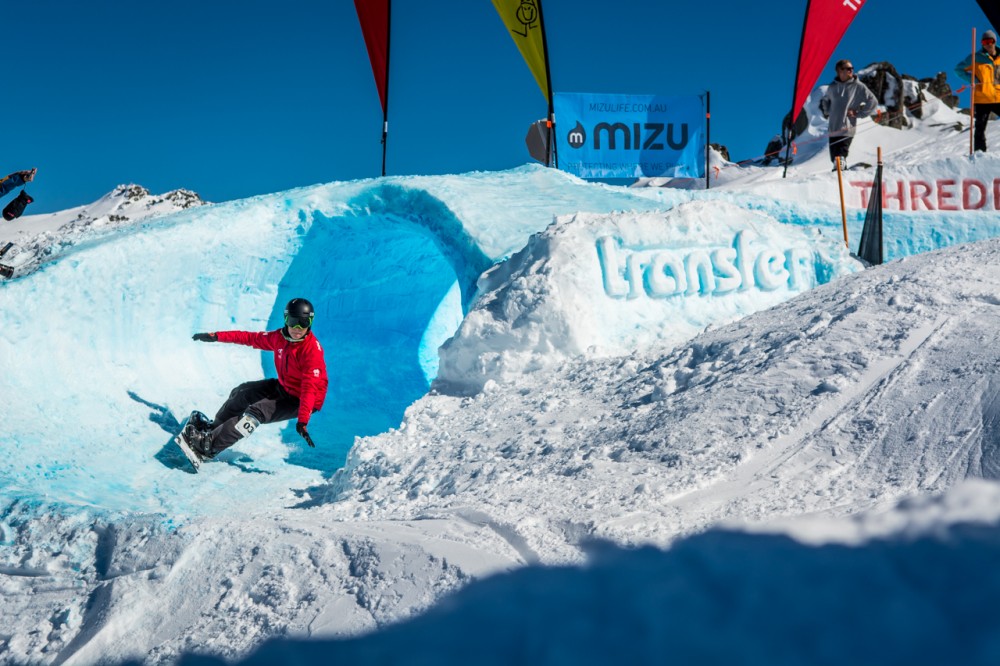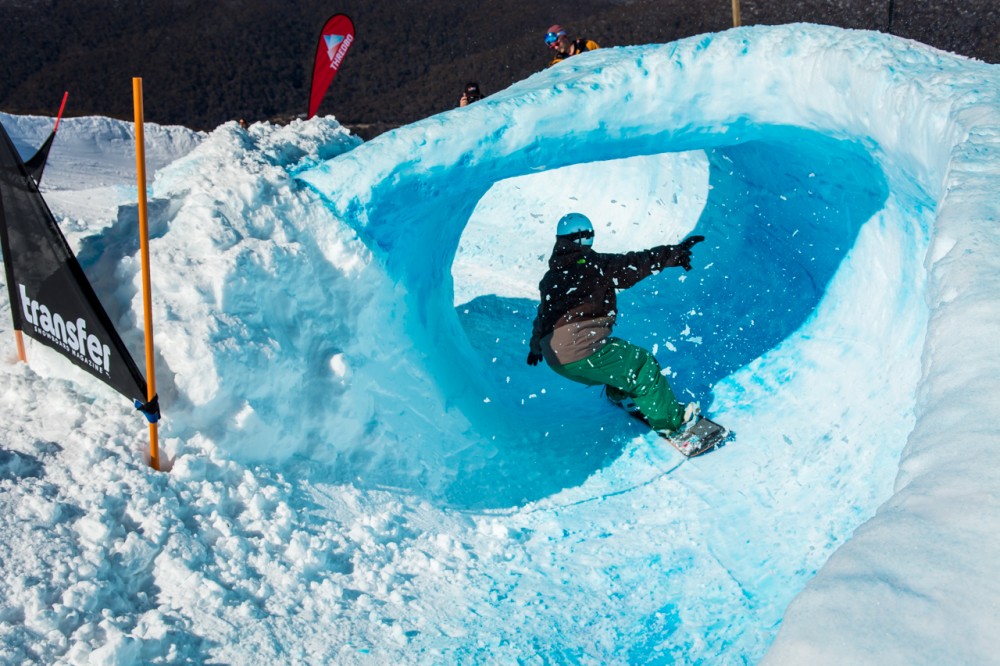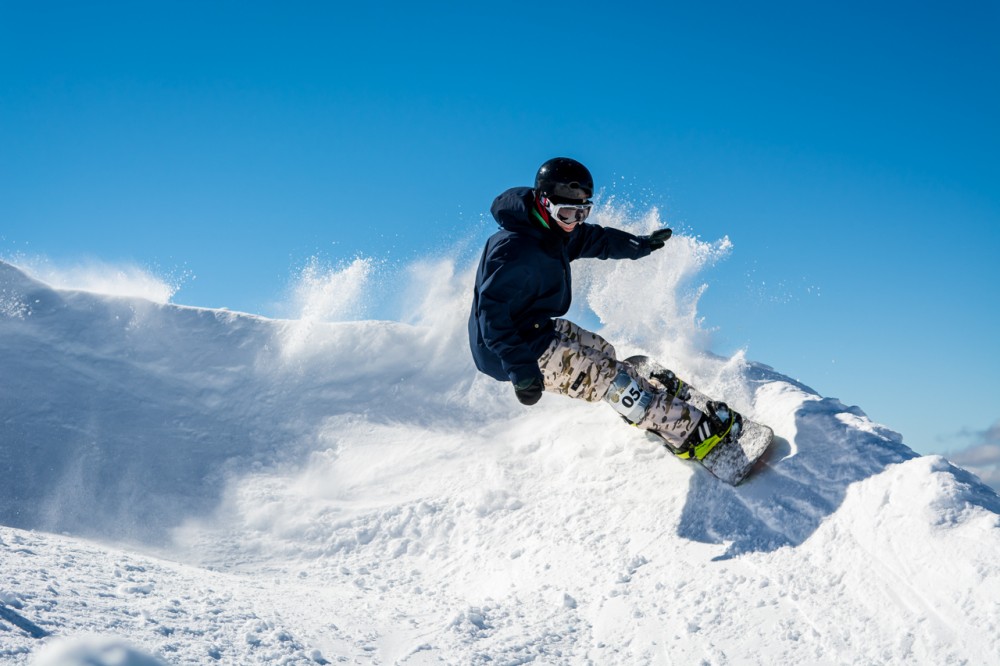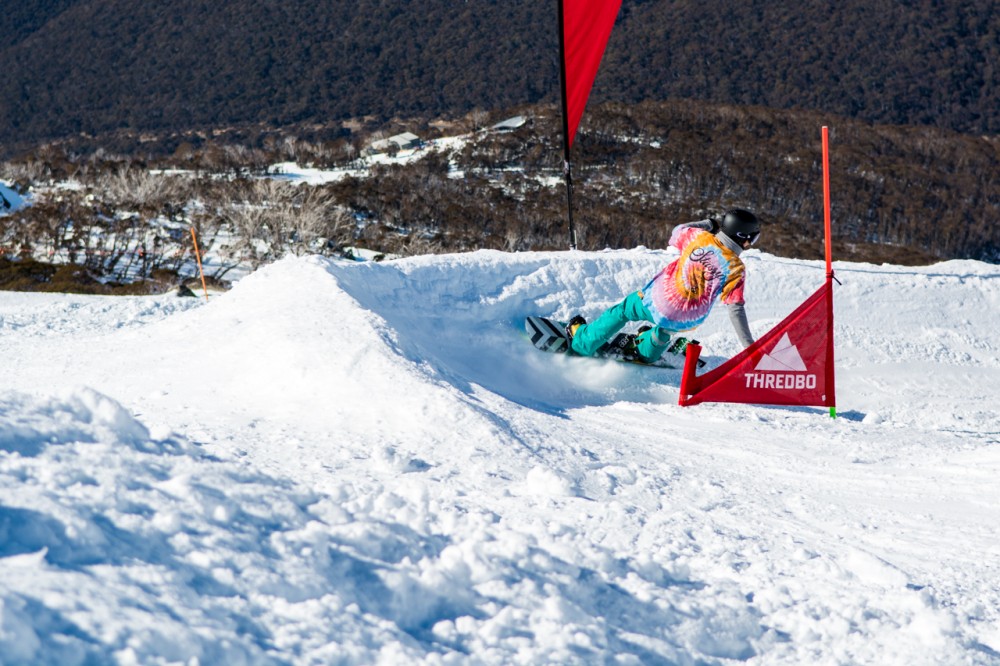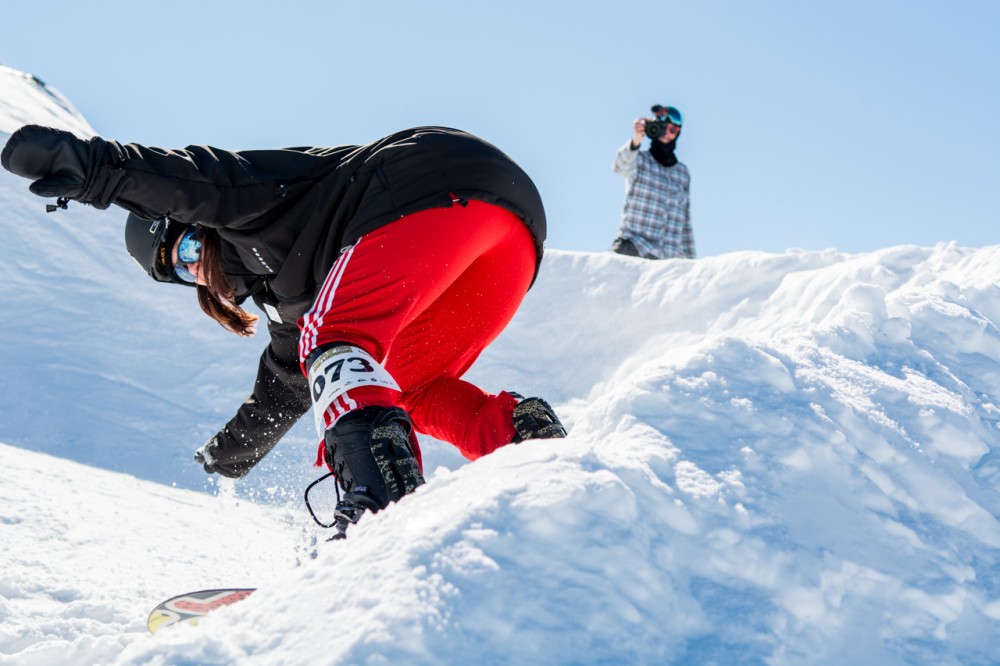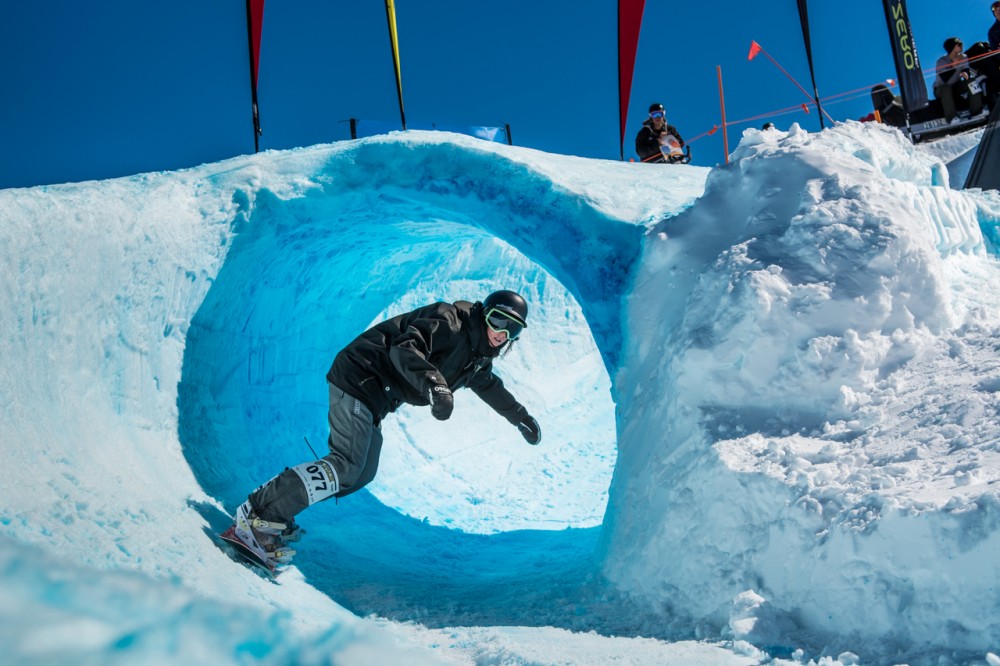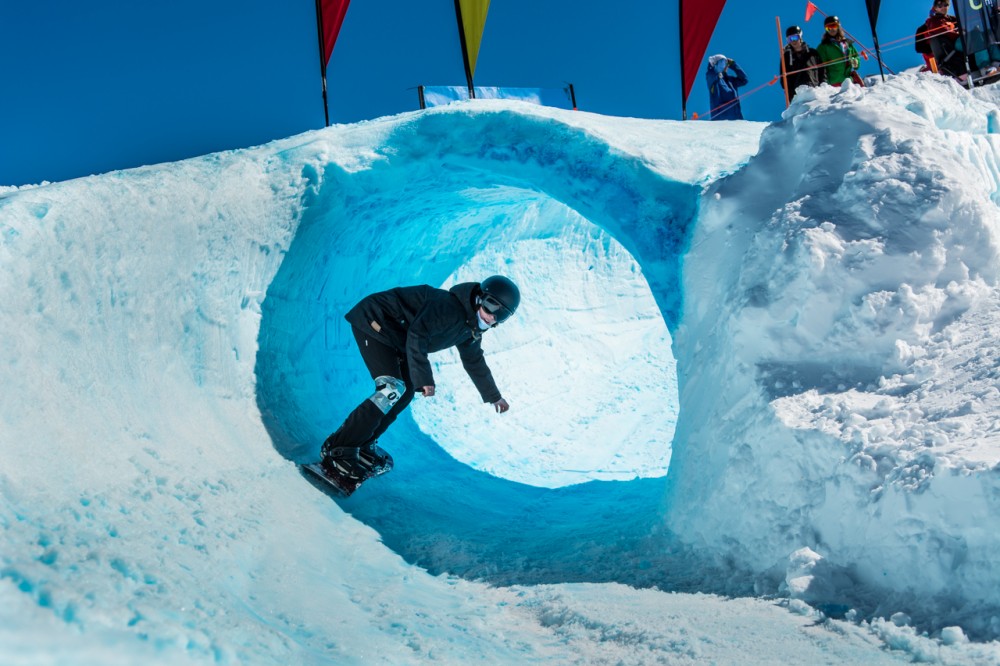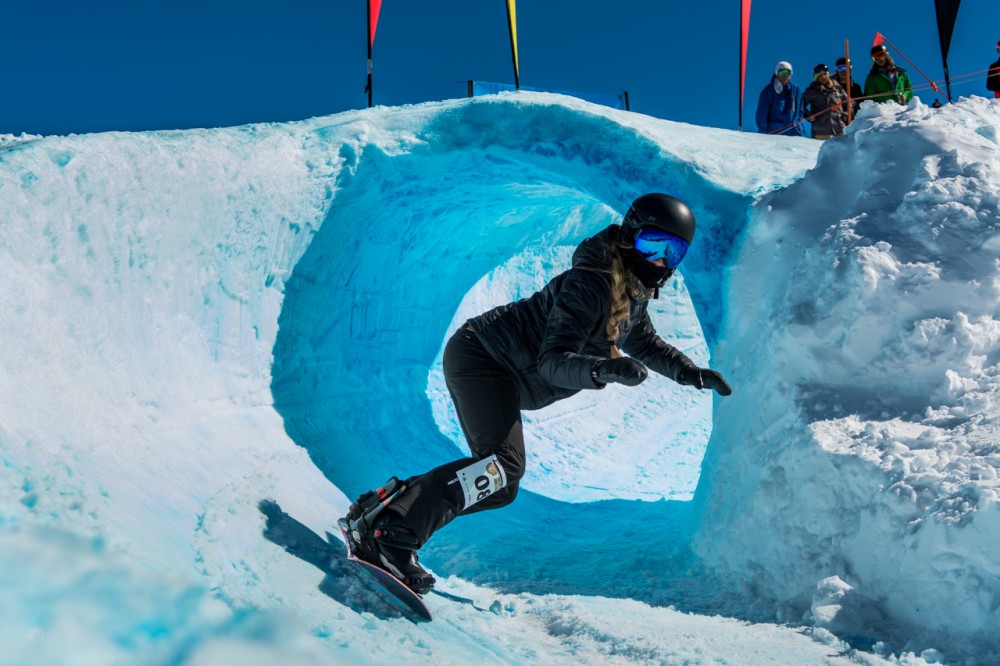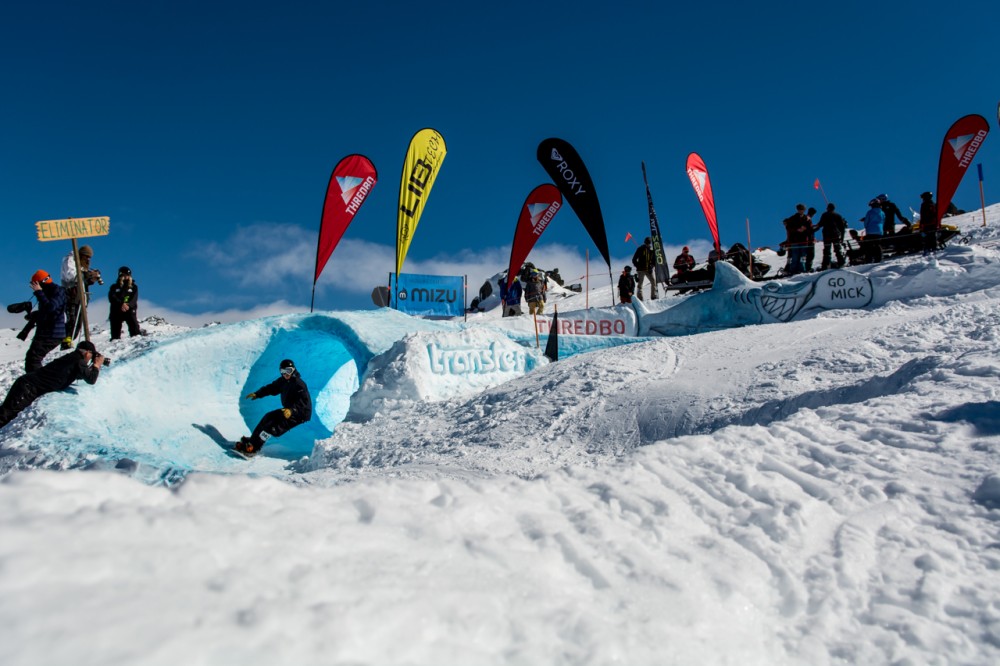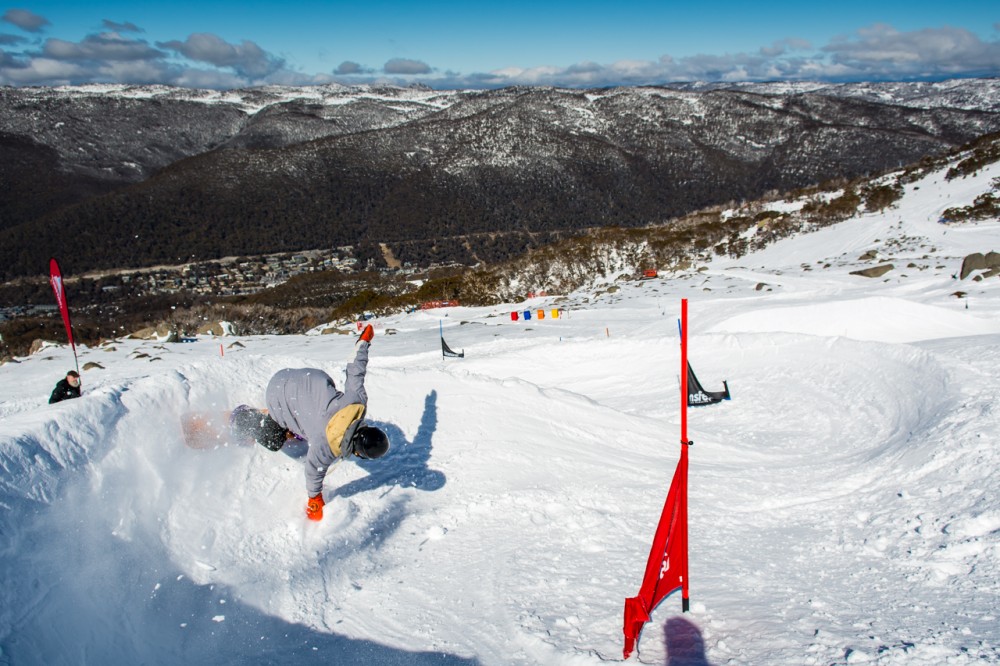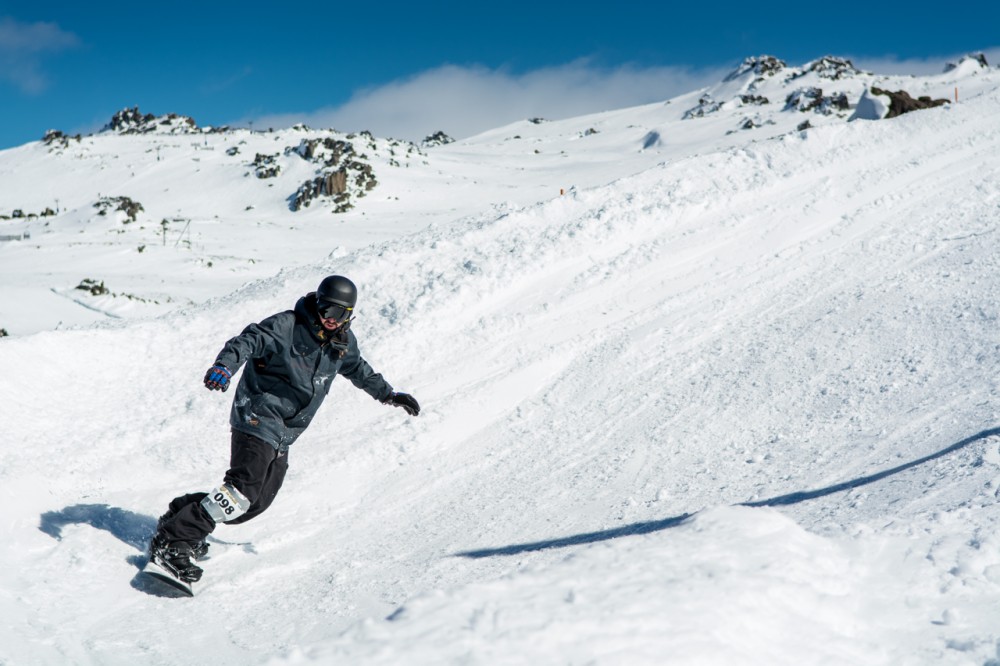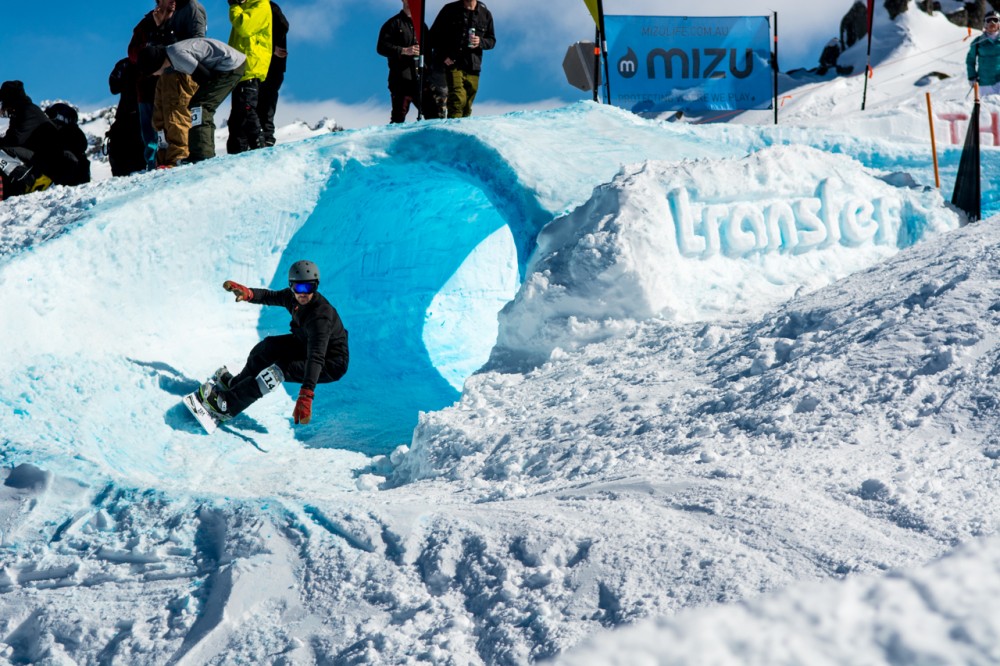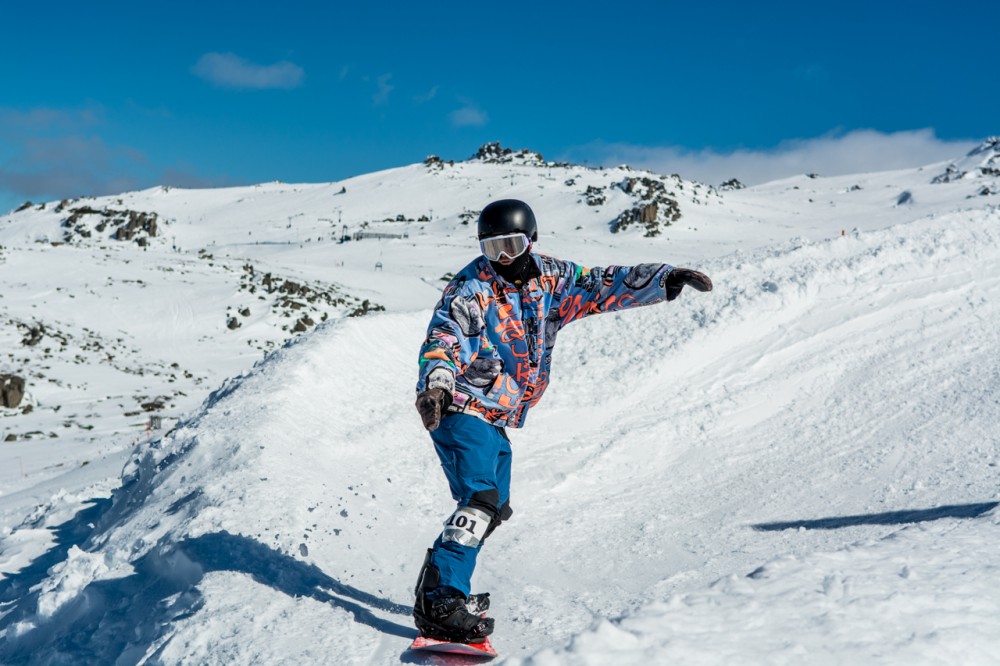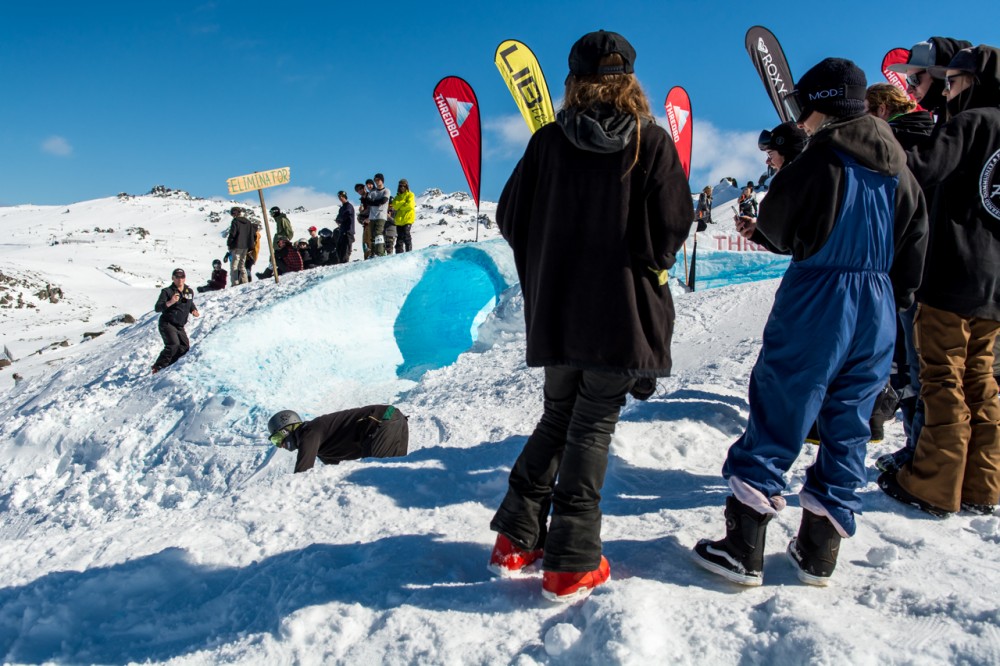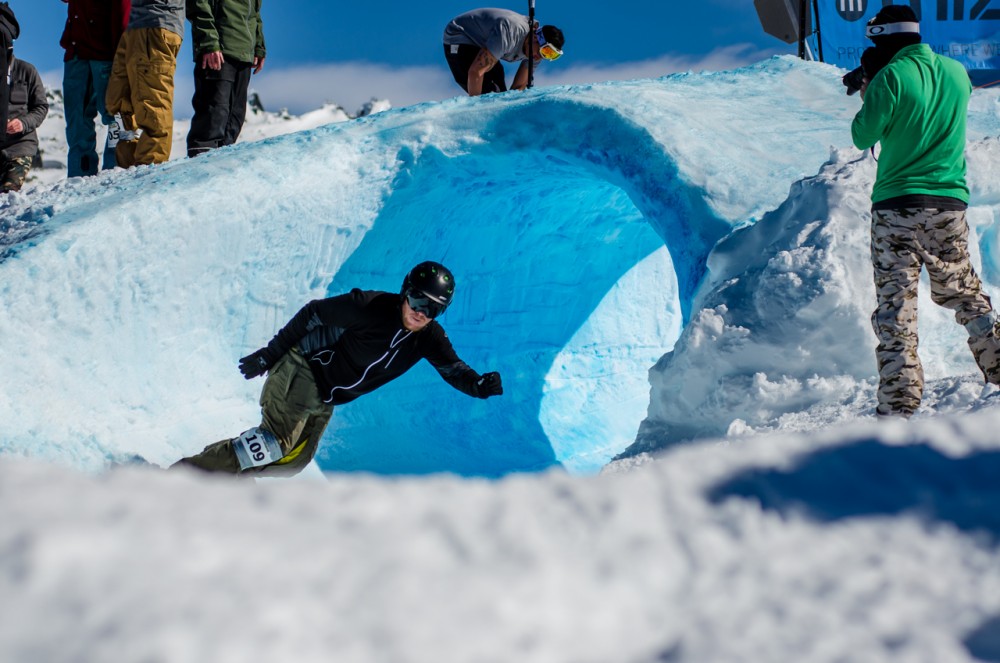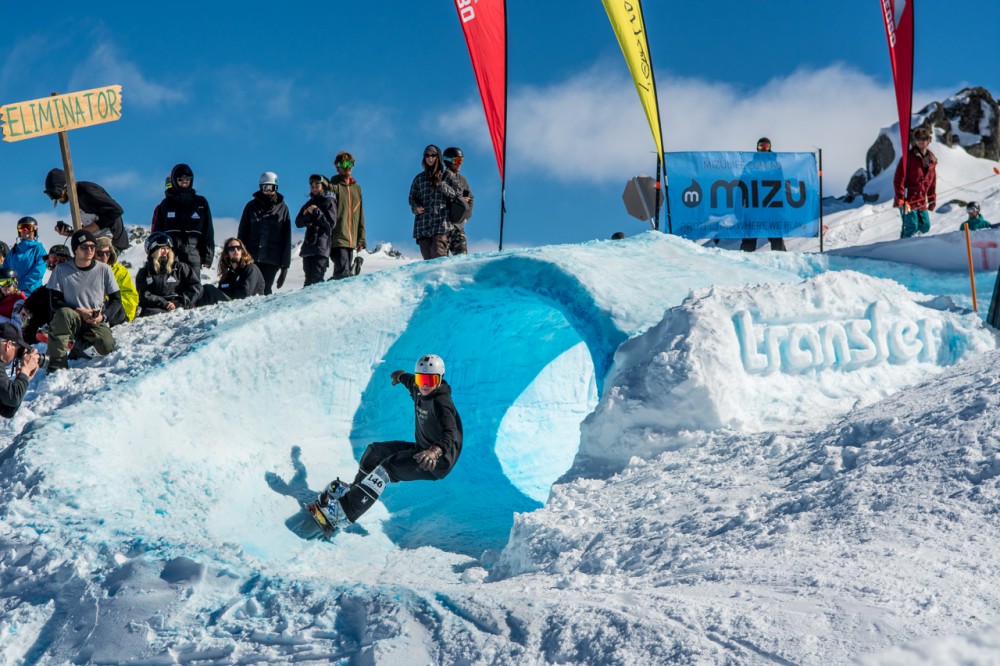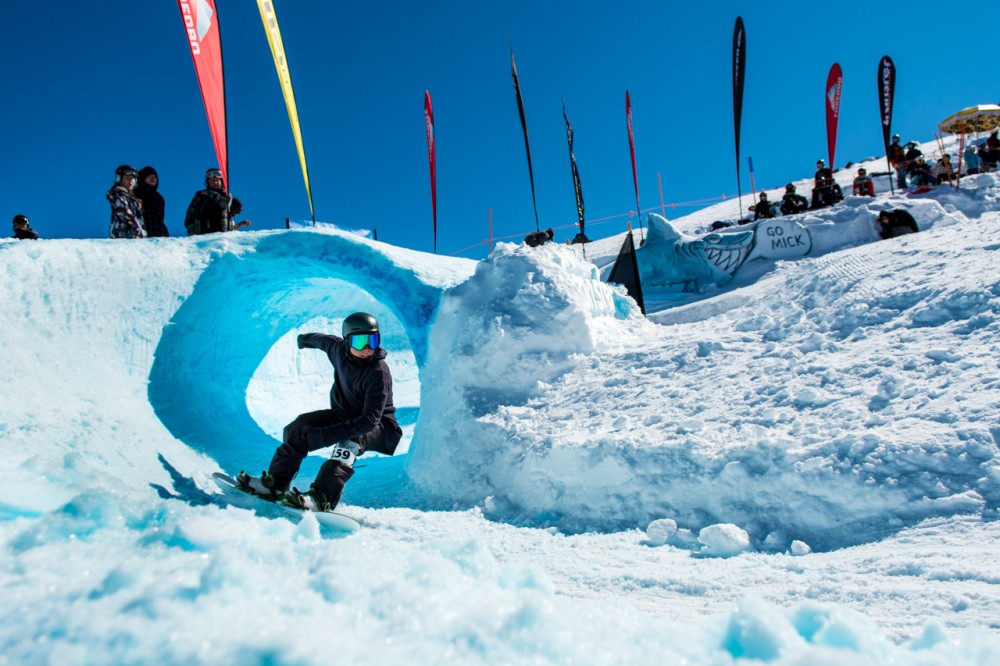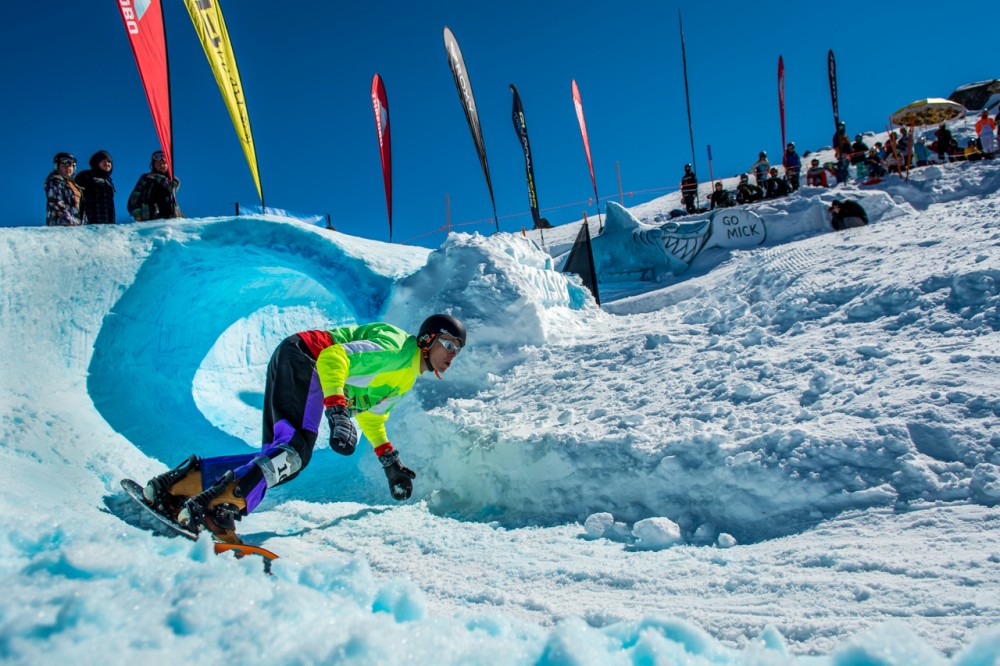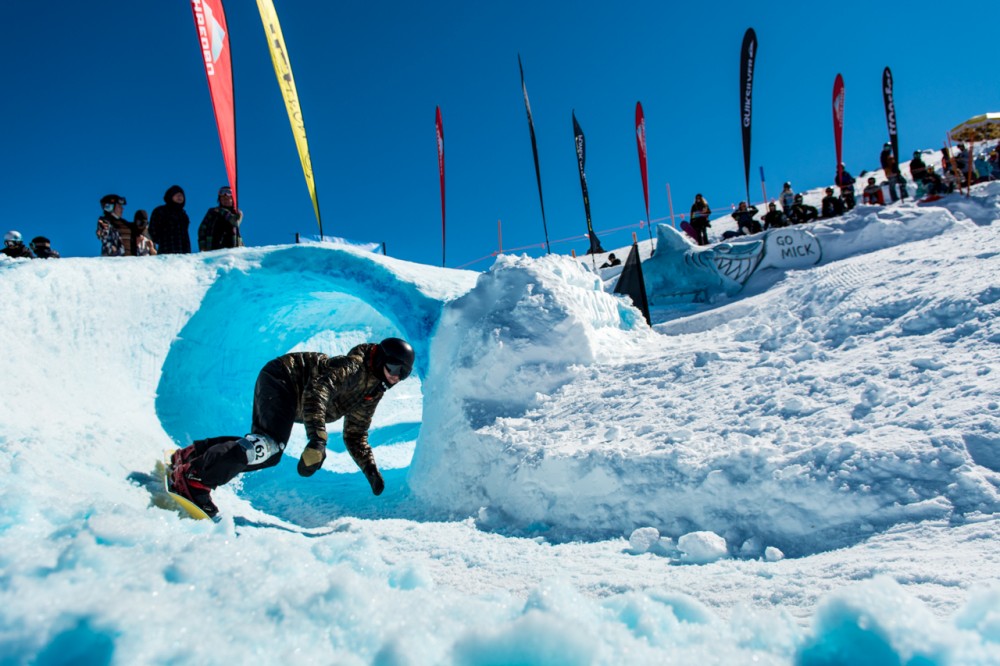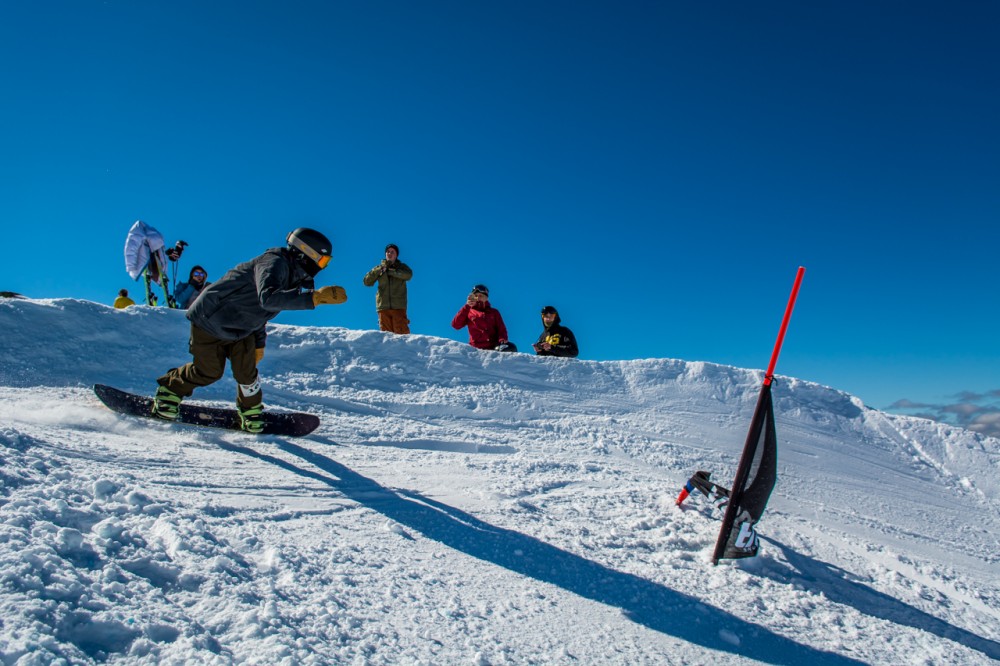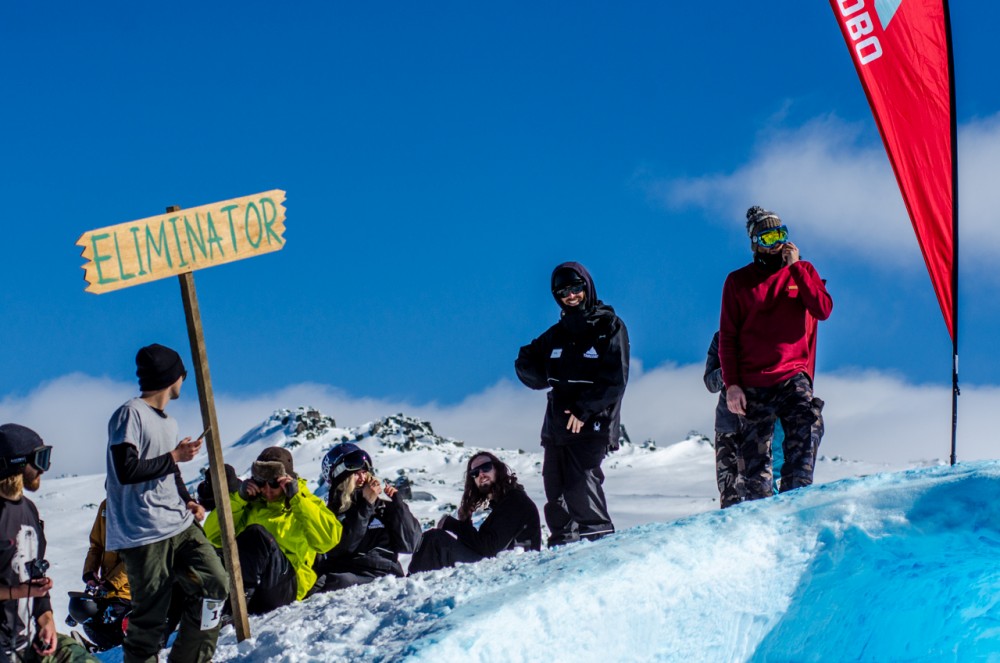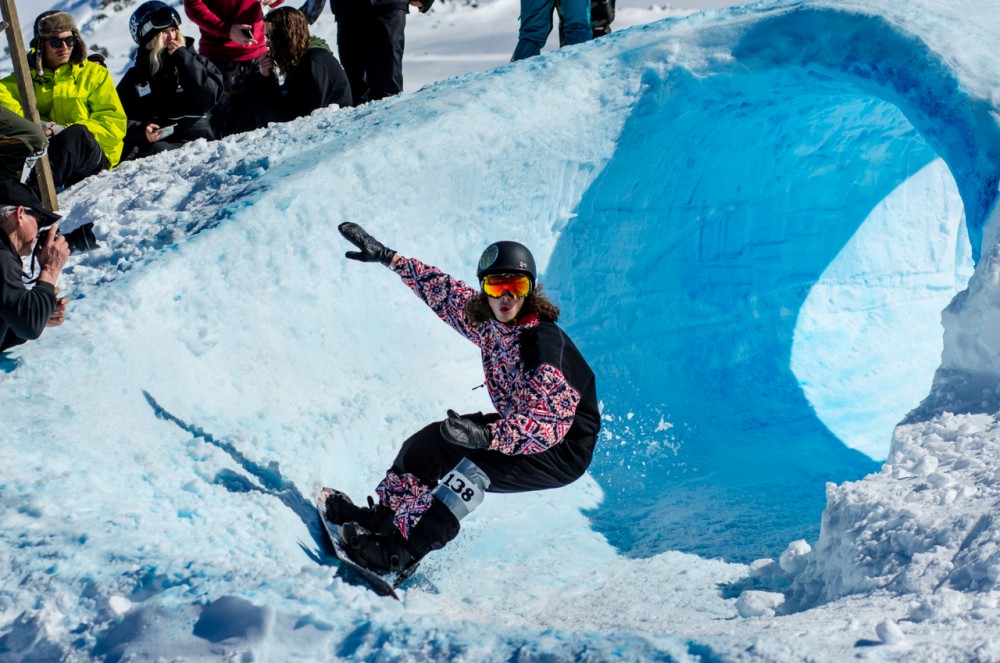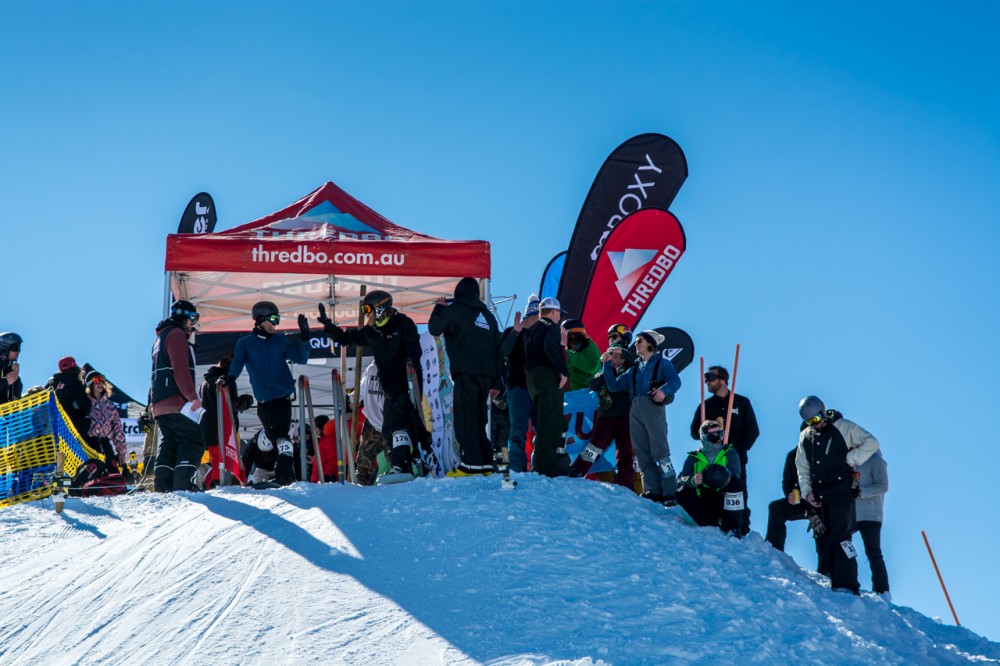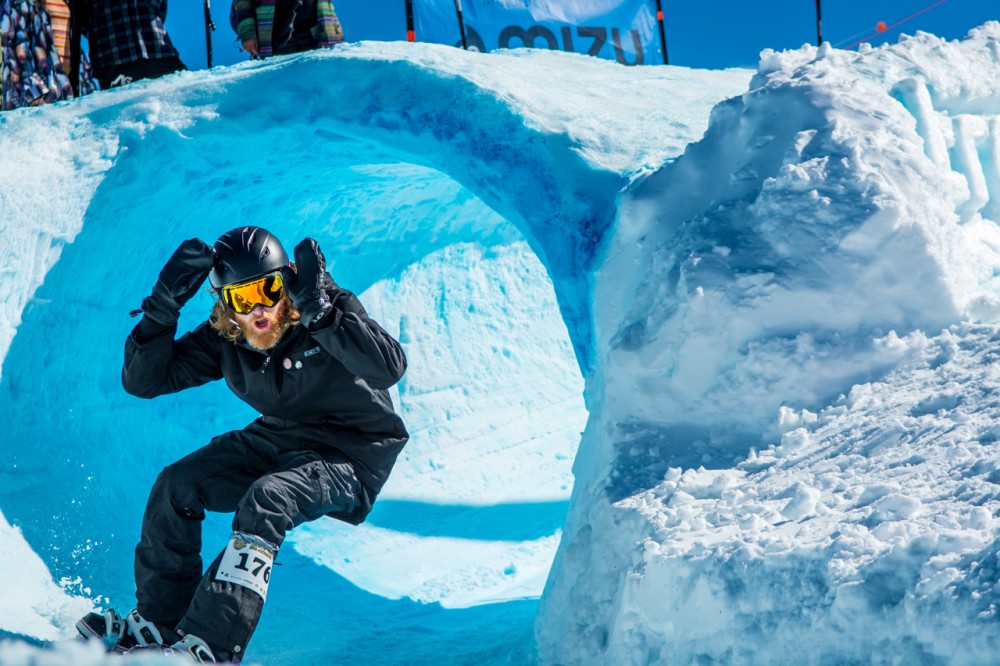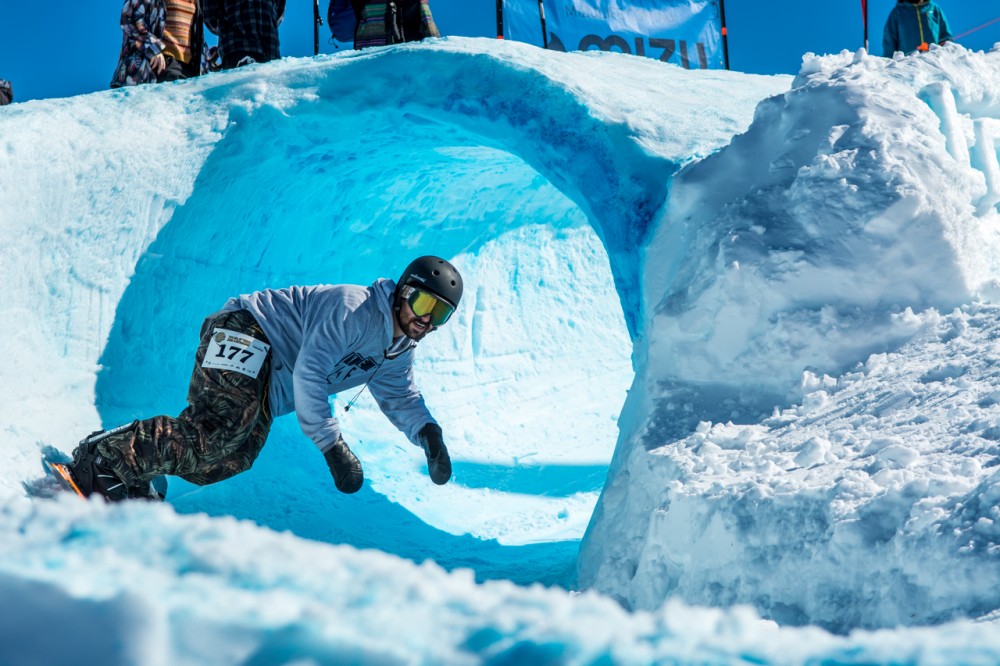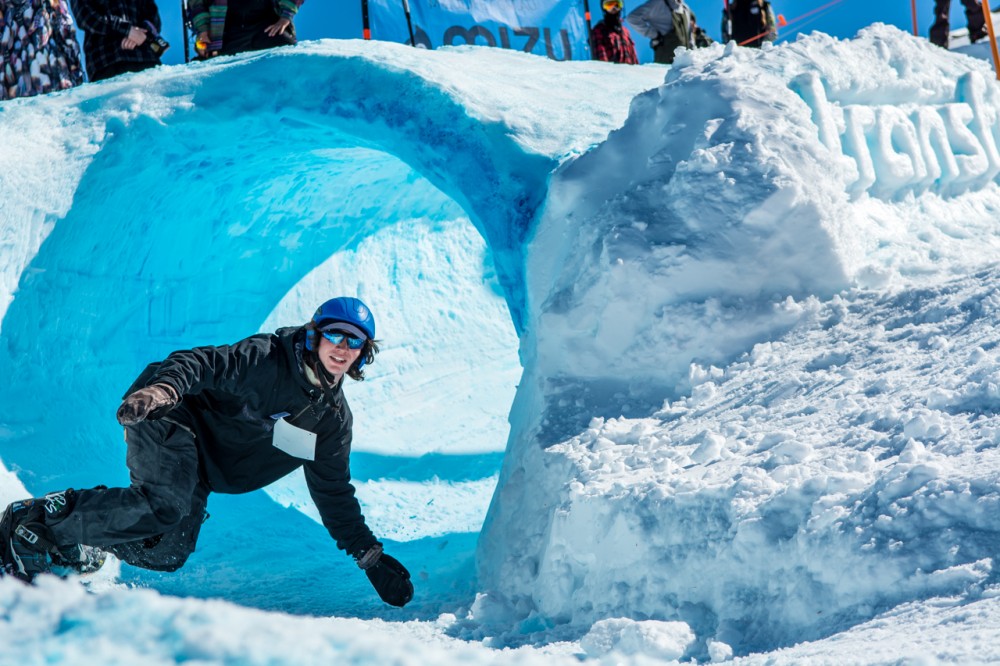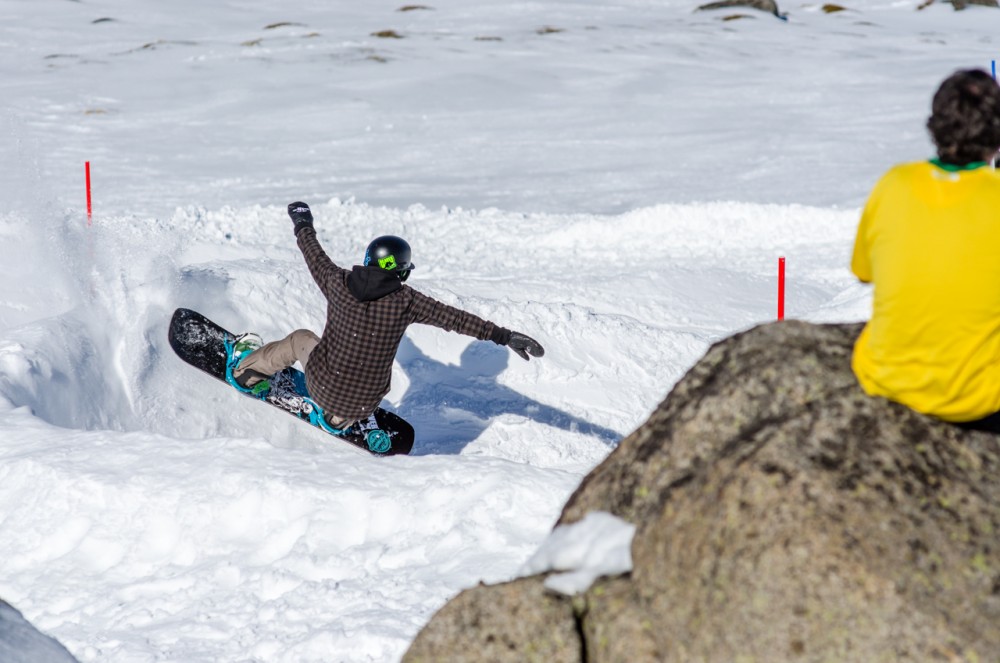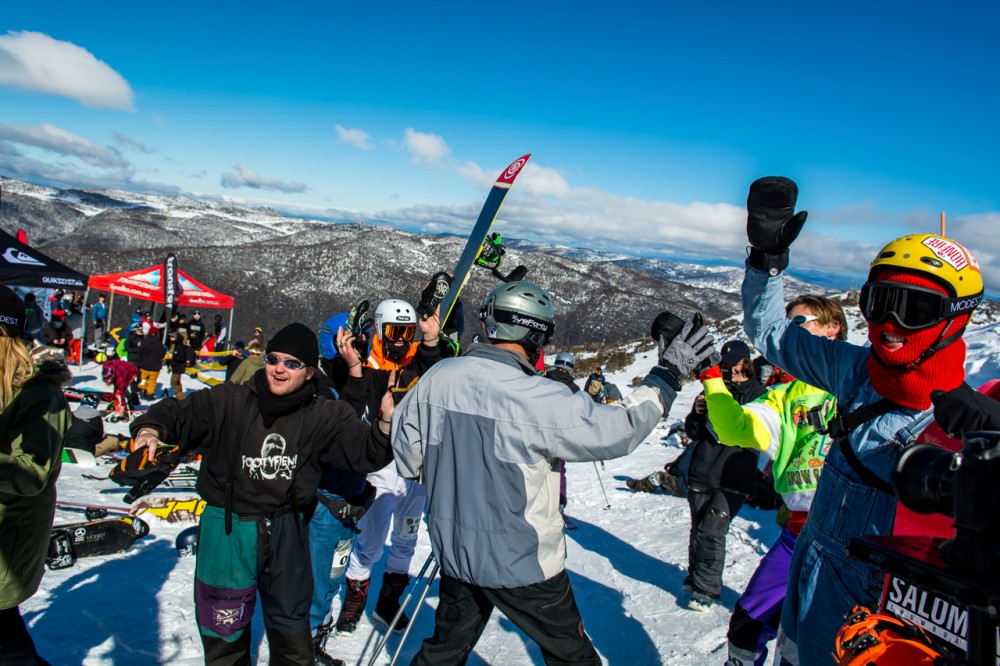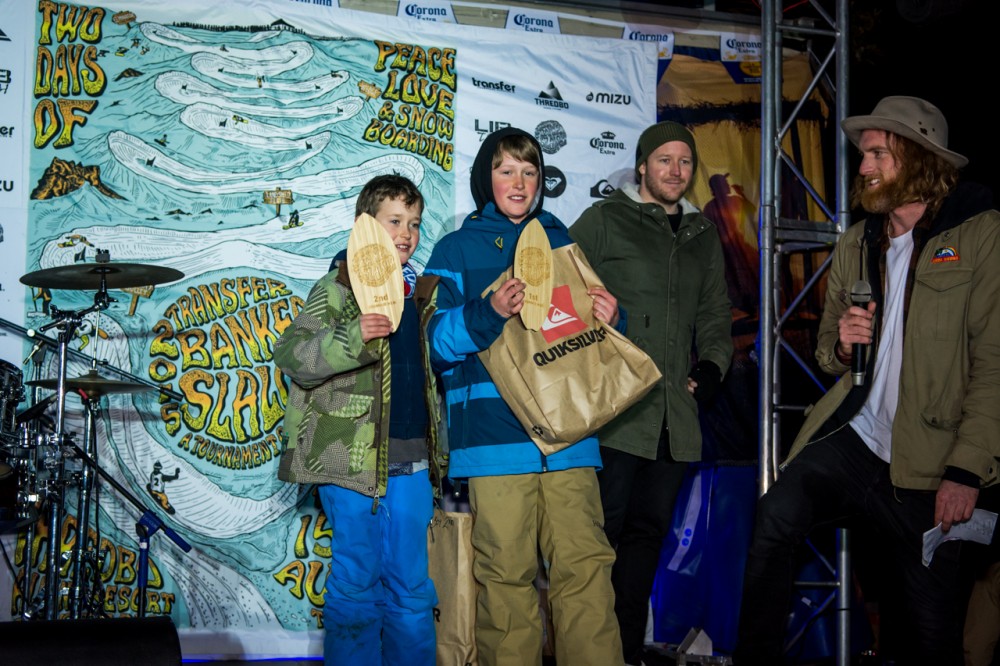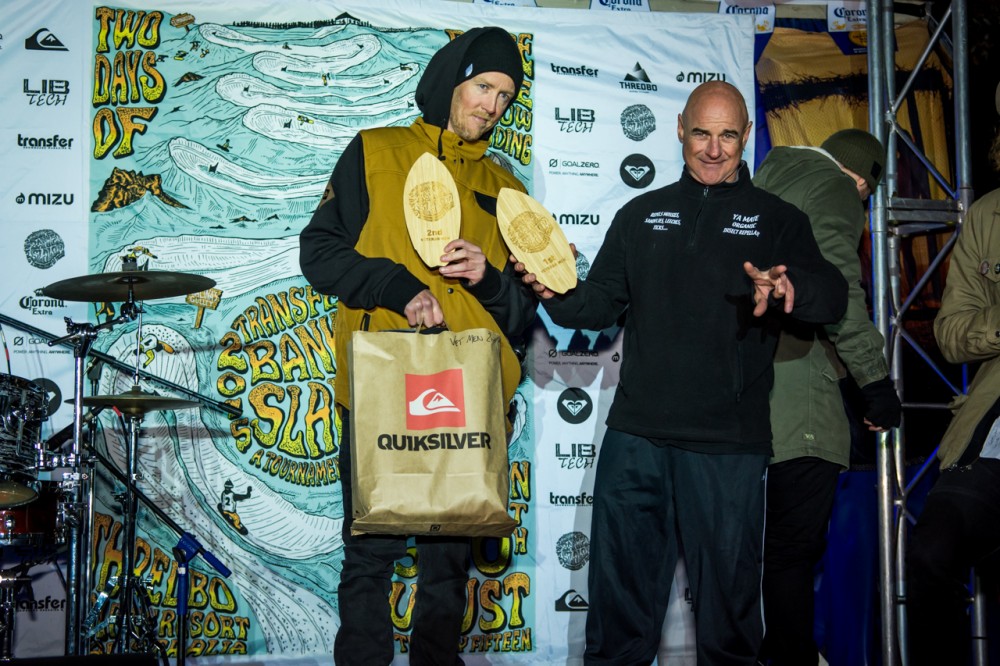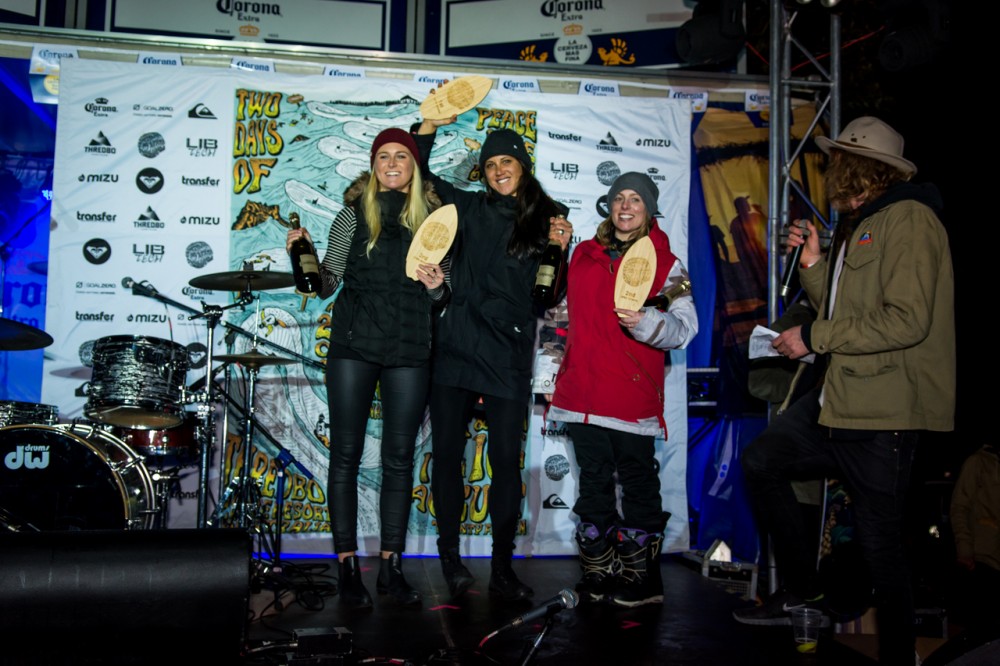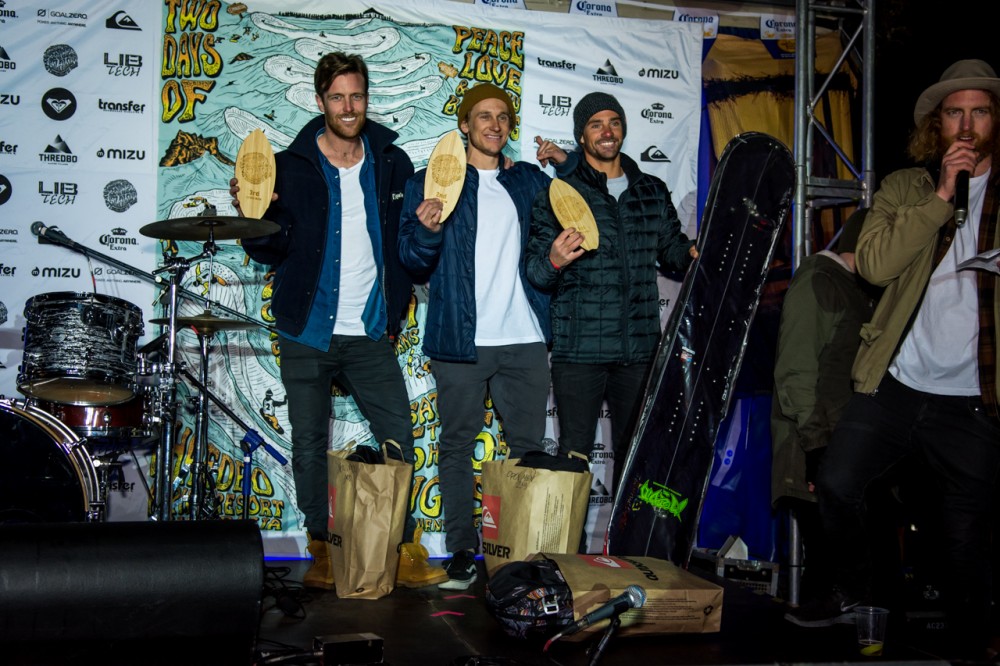 ---
Thredbo Snow Series Ridercross 2015 Recap
An event that is not technically "Terrain Parks".. but an event that is close to our hearts. Australian Olympian, Thredbo Ambassador and top bloke Scotty Knellar designed the course with help from Thredbo Parks and the Slope Maintenance Department. The technical woo-tang features at the start were a challenge and got hearts racing. As with all Ridercross events there was plenty of thrills and spills.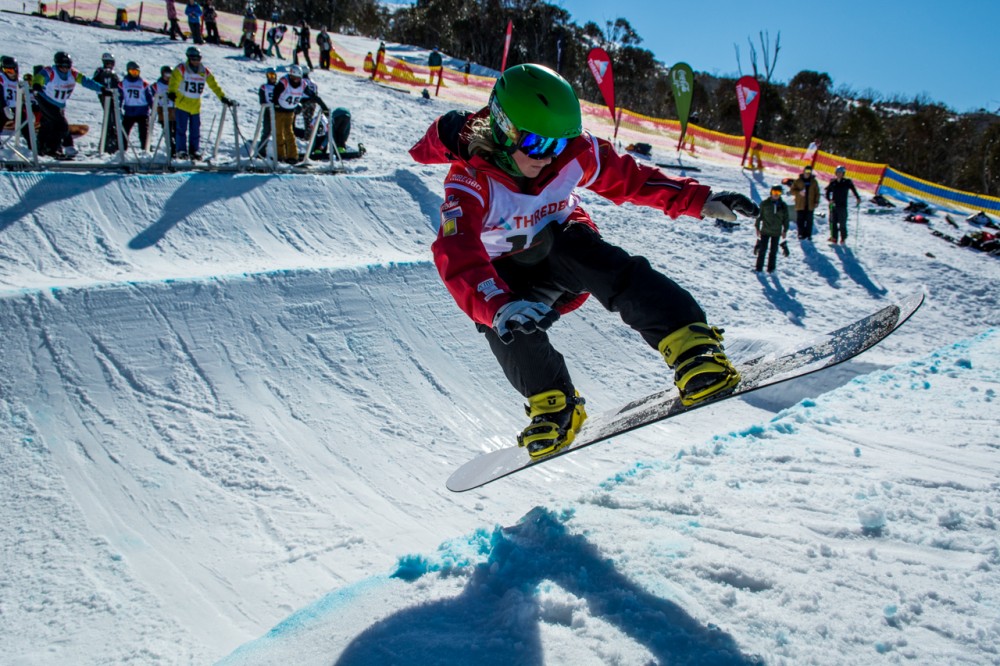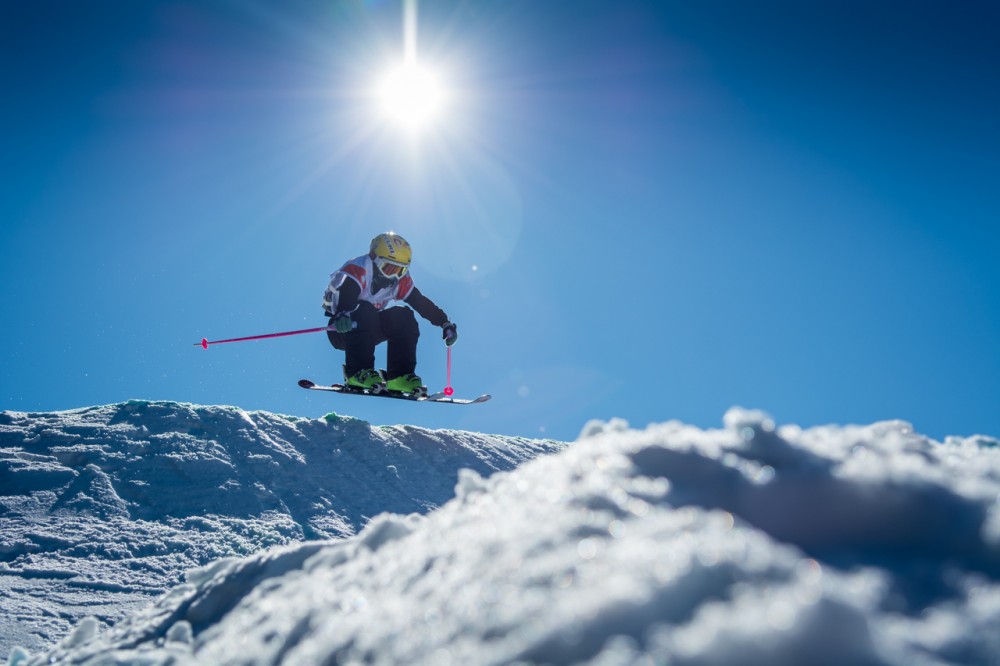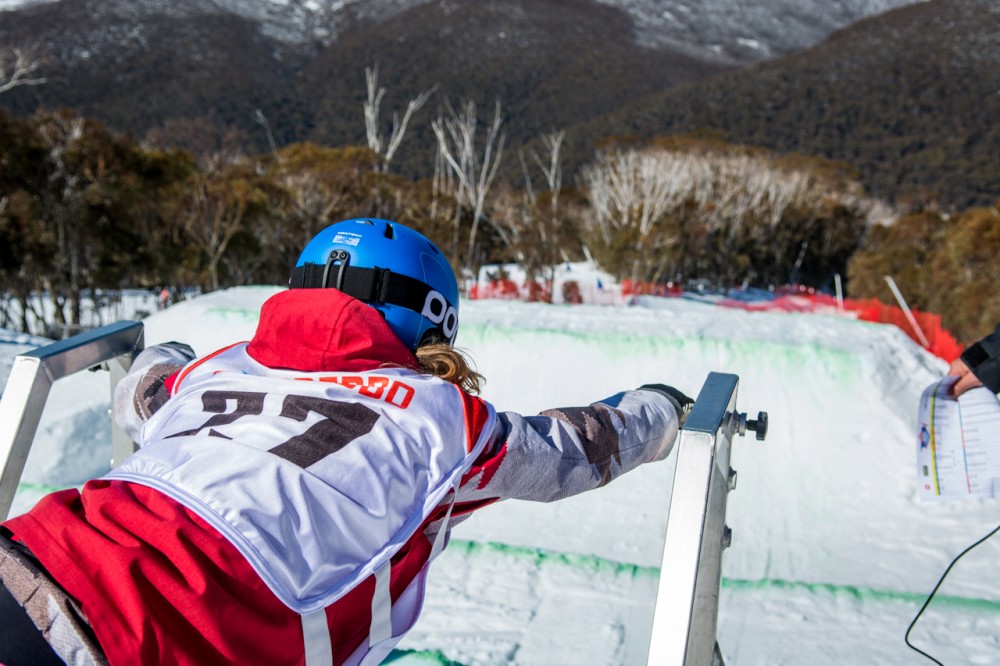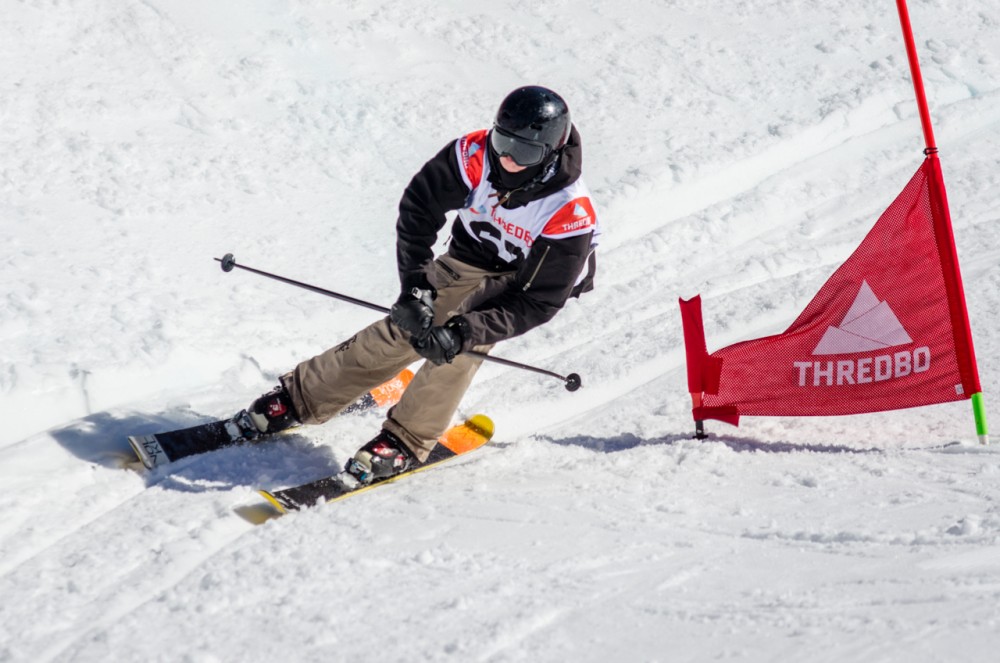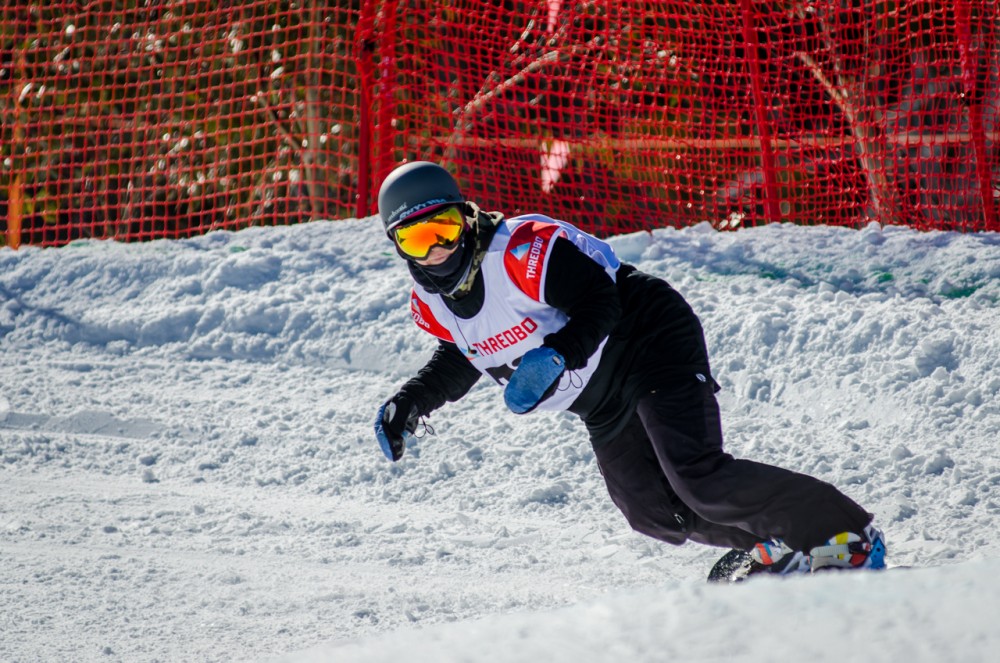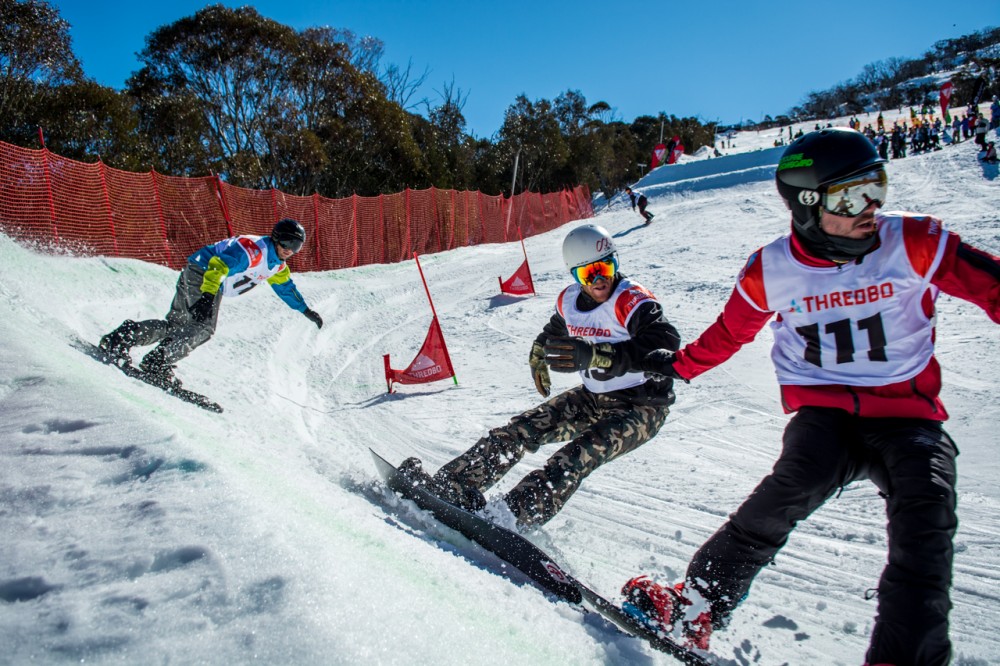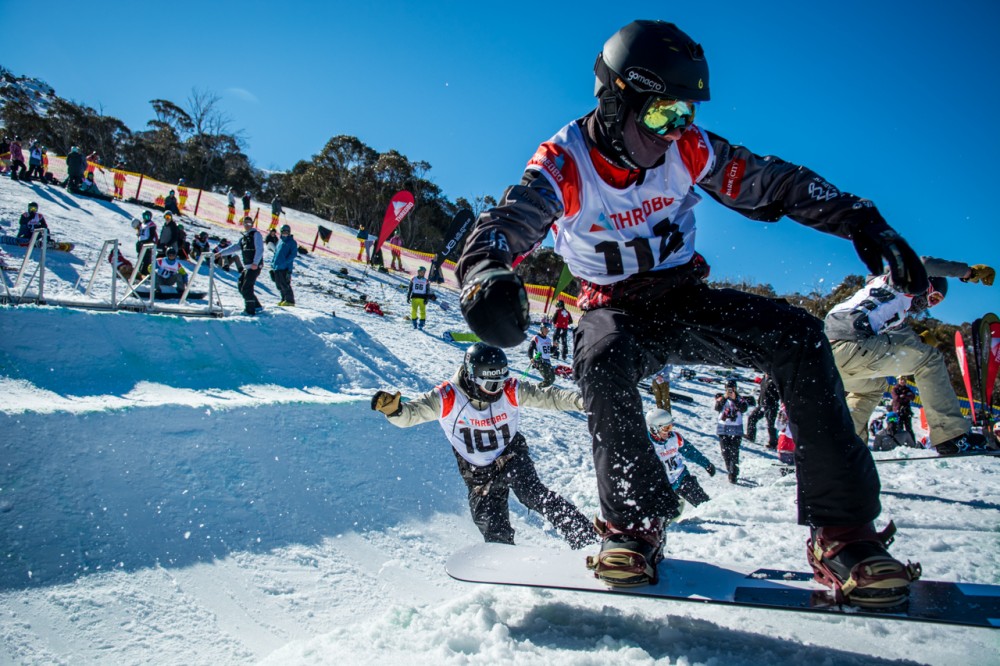 ---
Thredbo Snow Series Slopestyle 2015 Recap
With bluebird skies, banging beats and an abundance of tricks bolted down the event was a huge success. The sweet edit below was put together by the talented Thredbo Media Department. Thanks legends!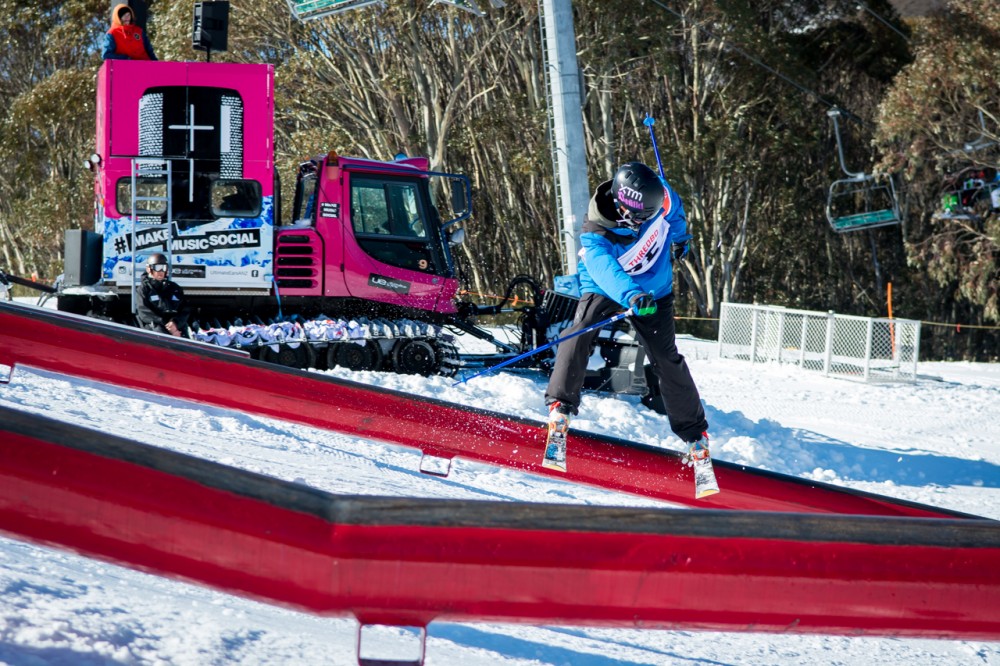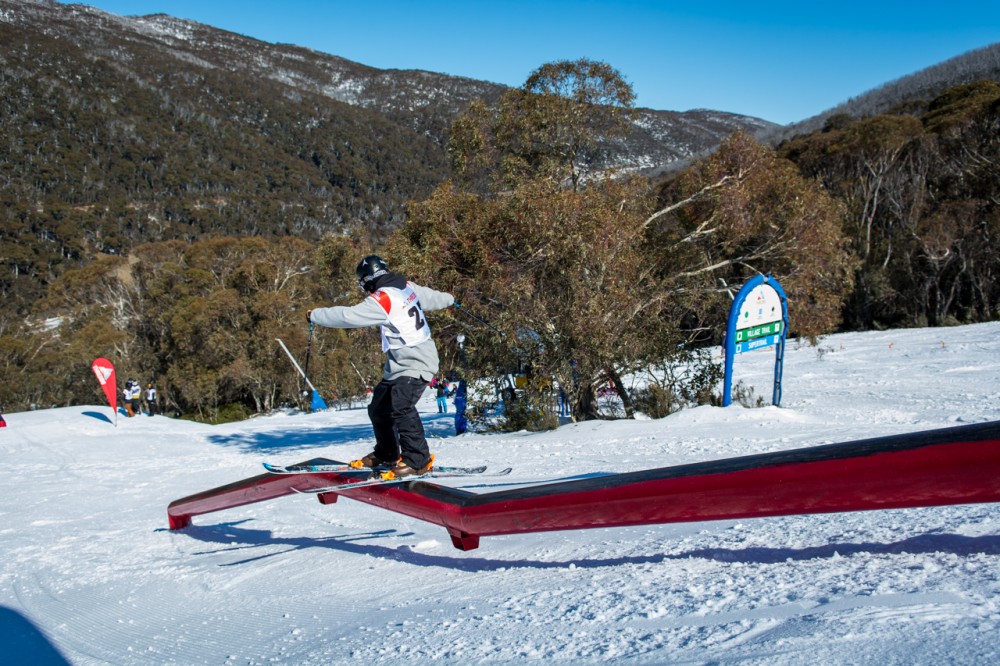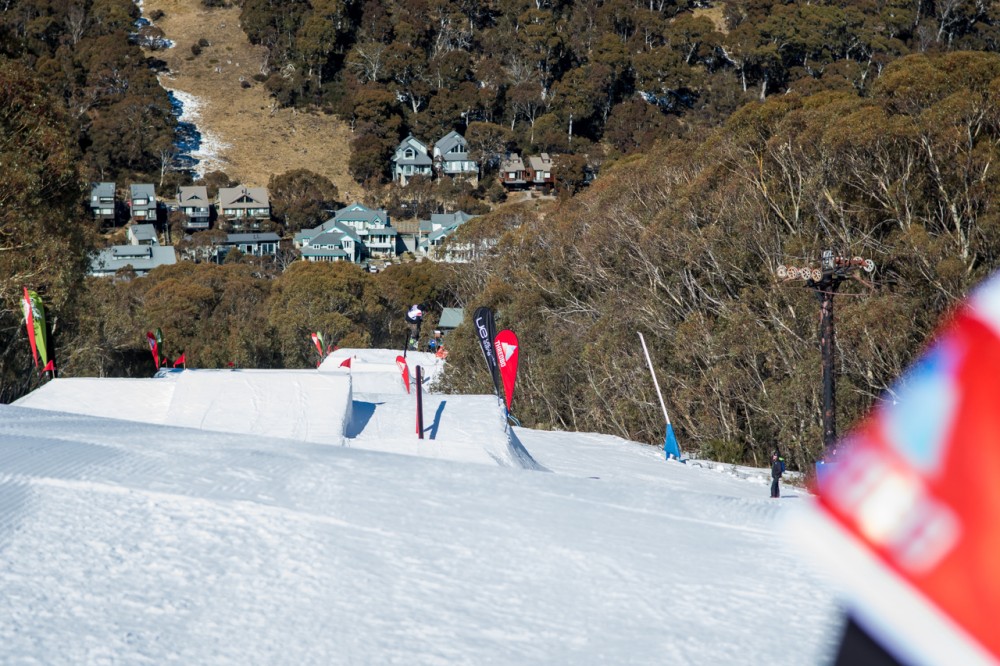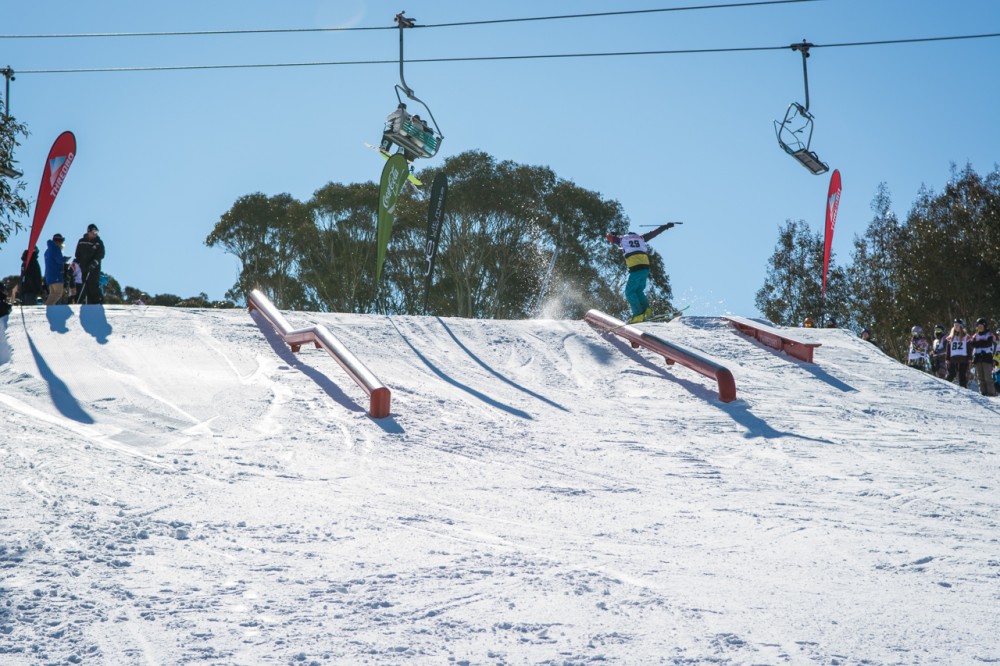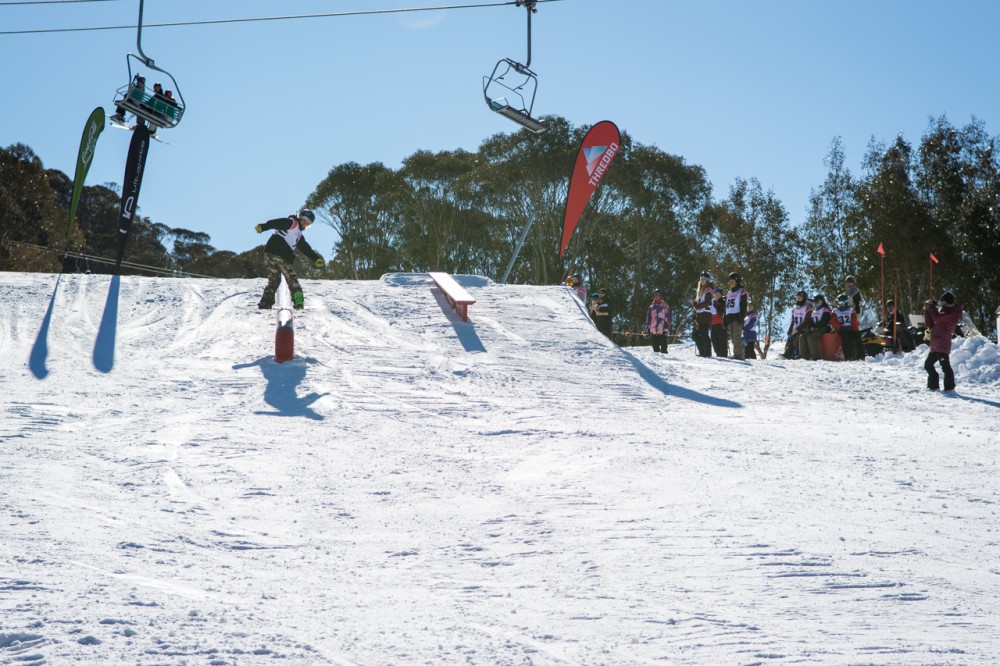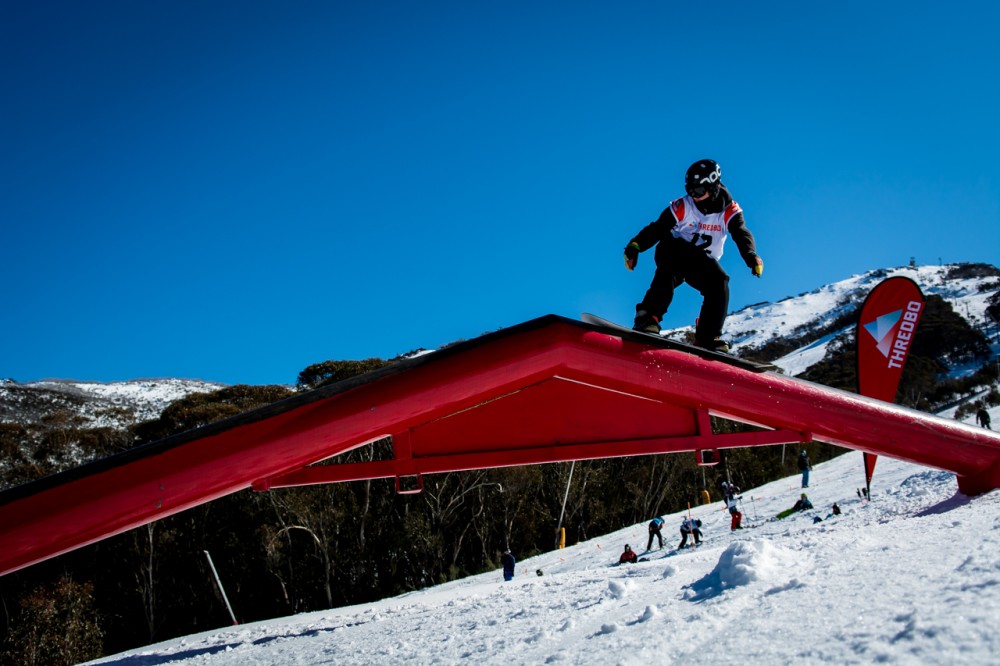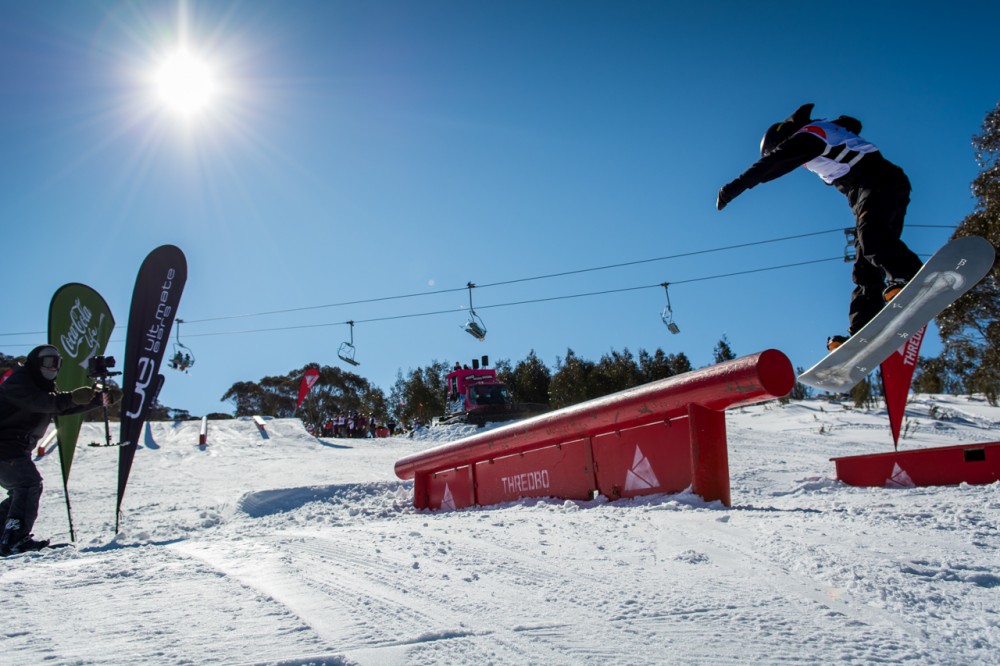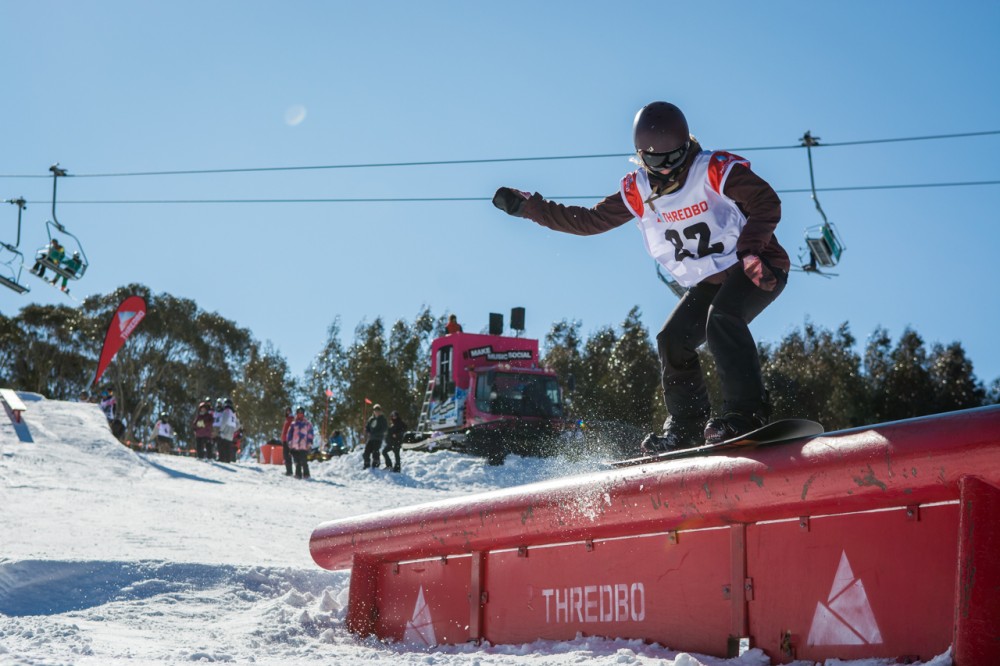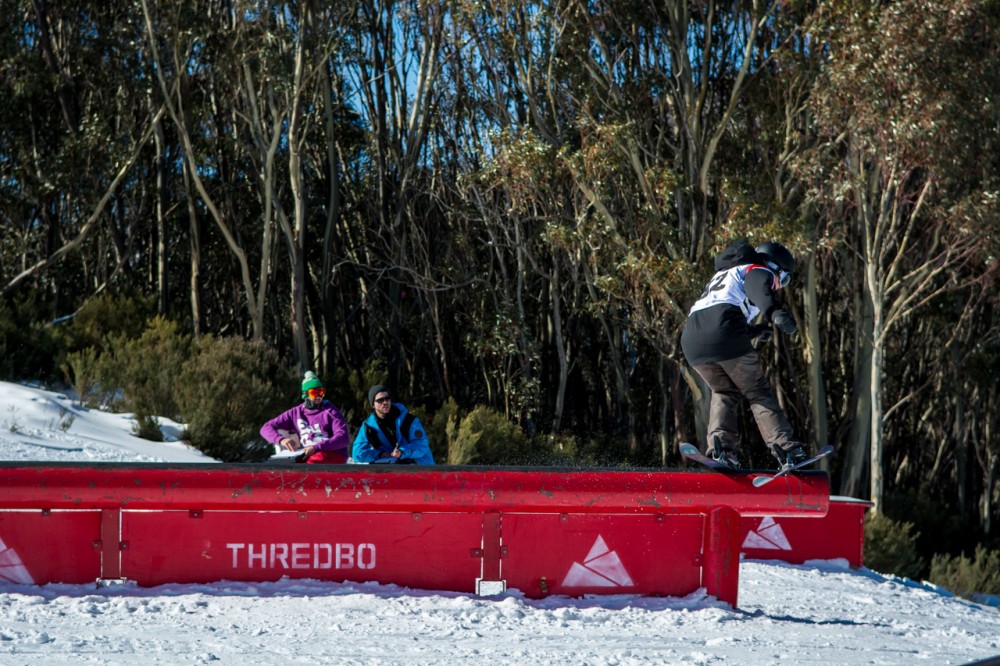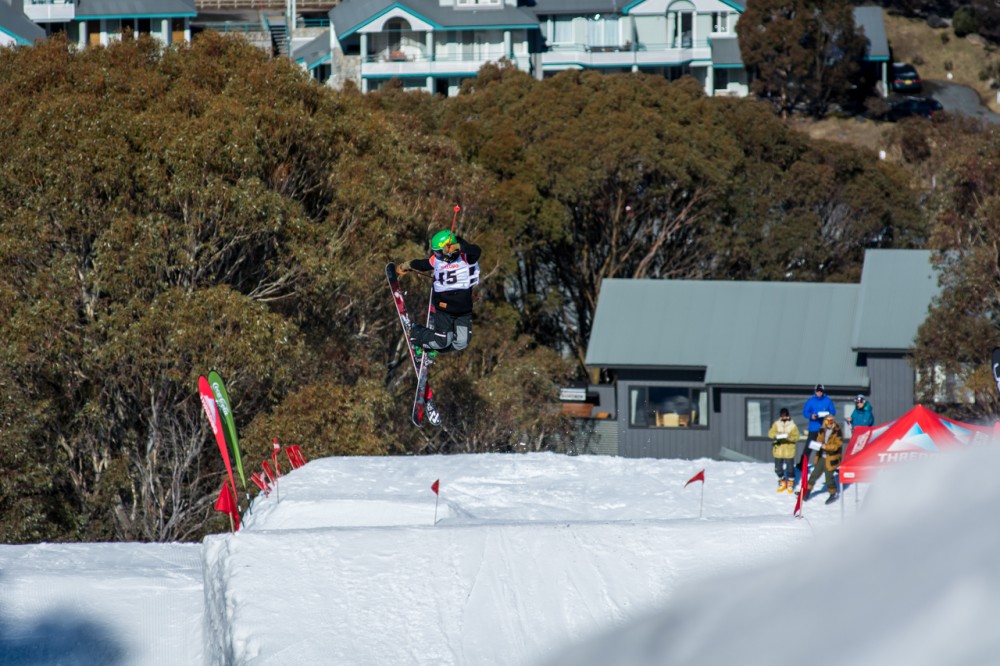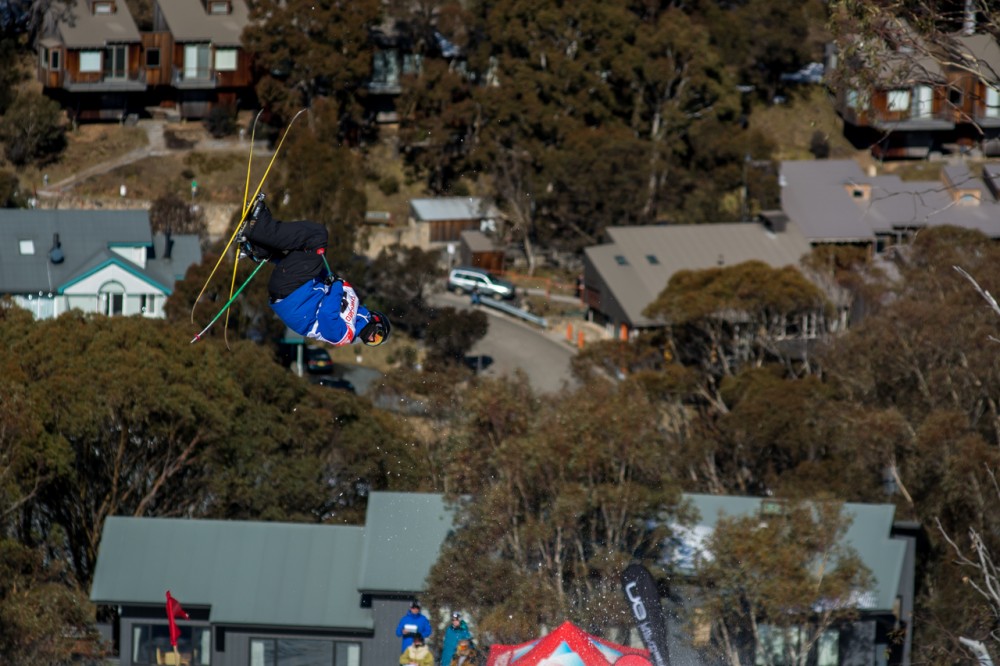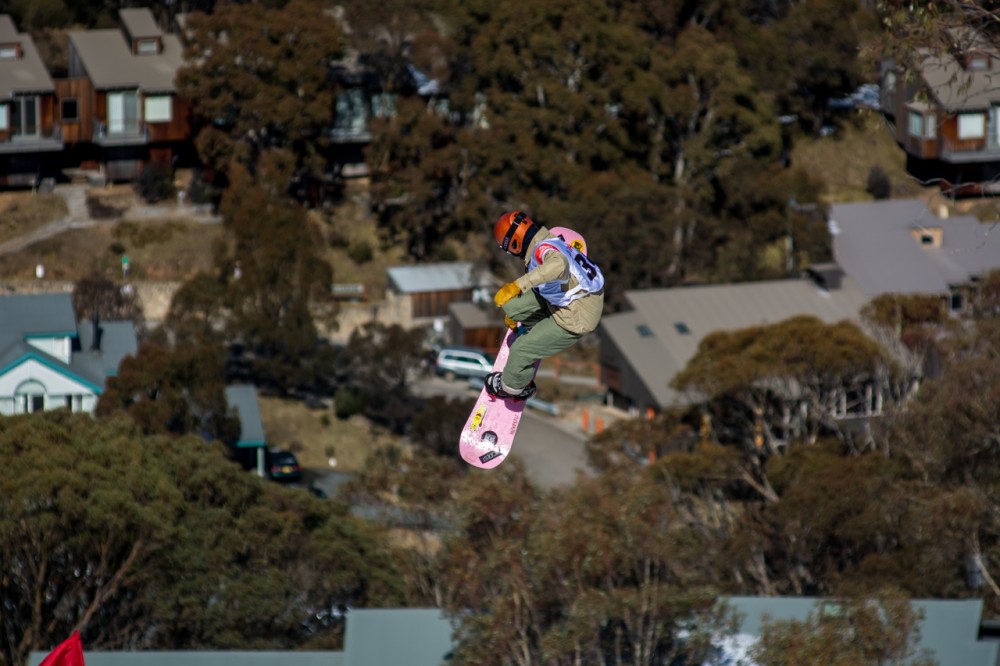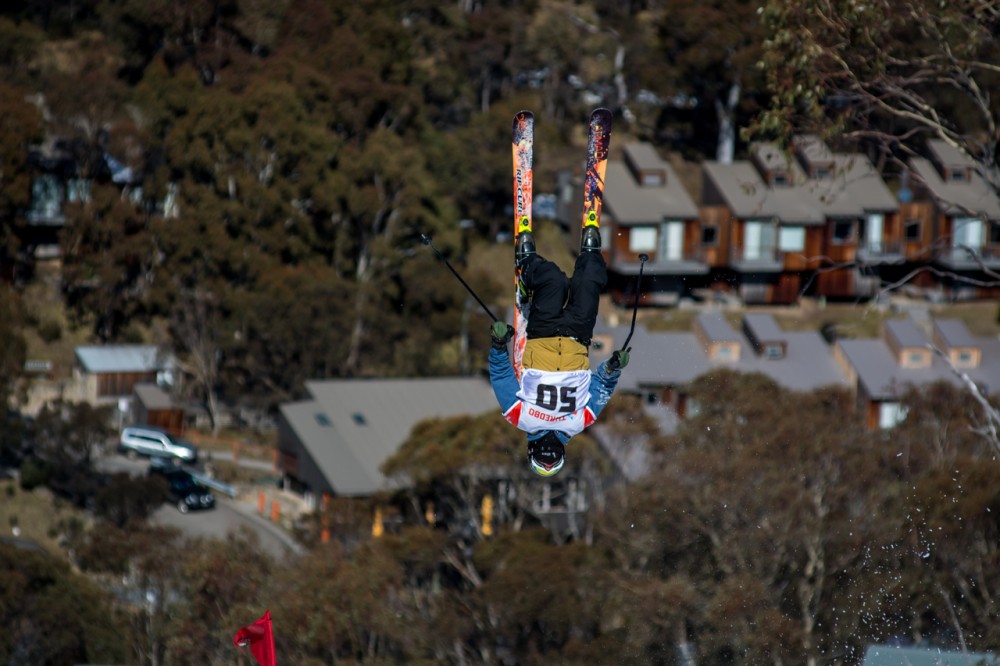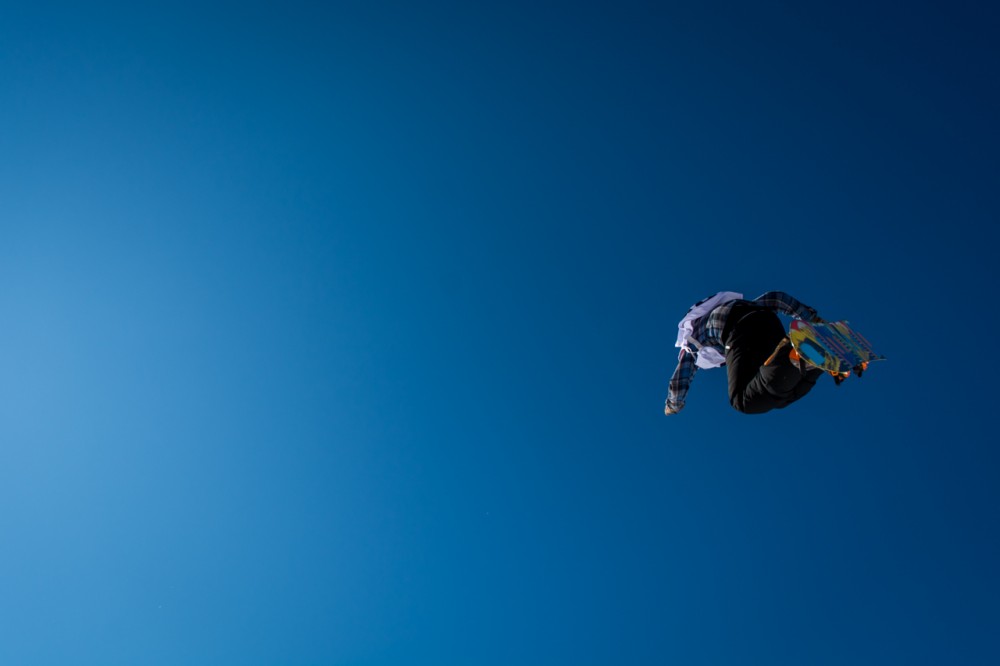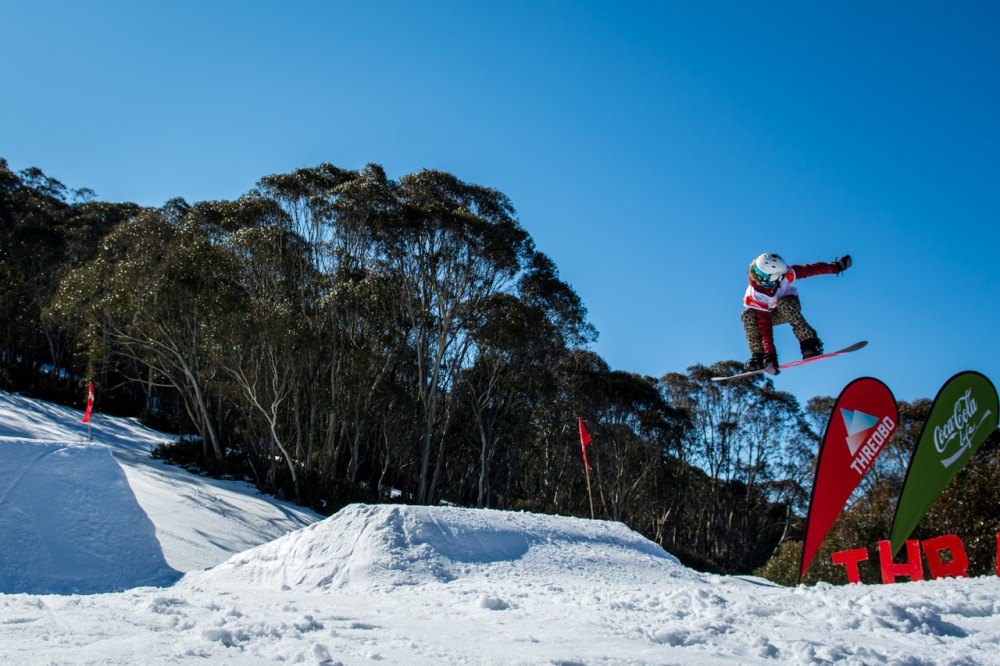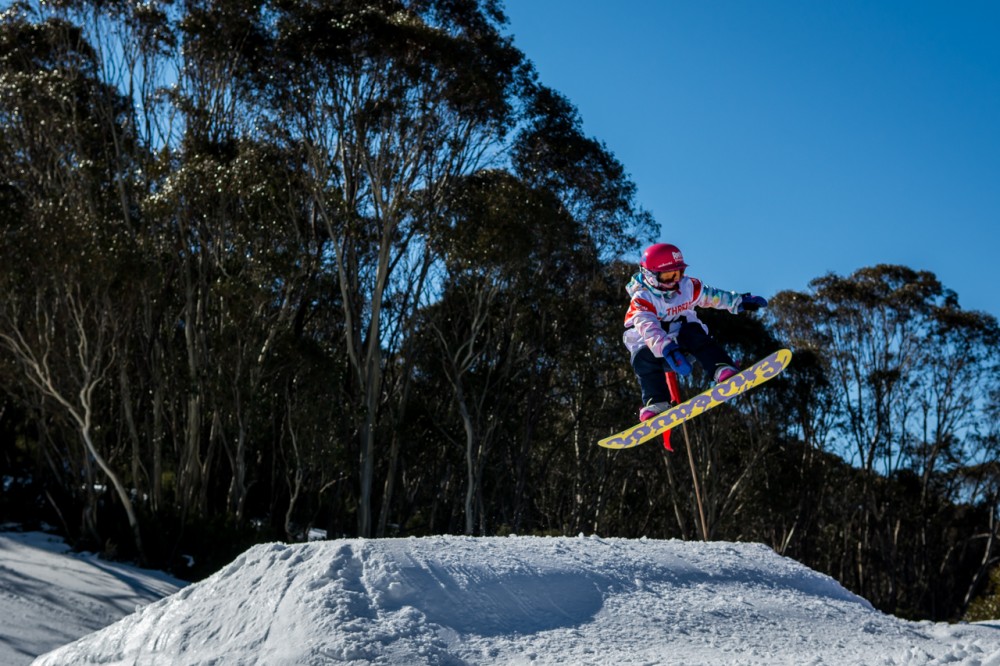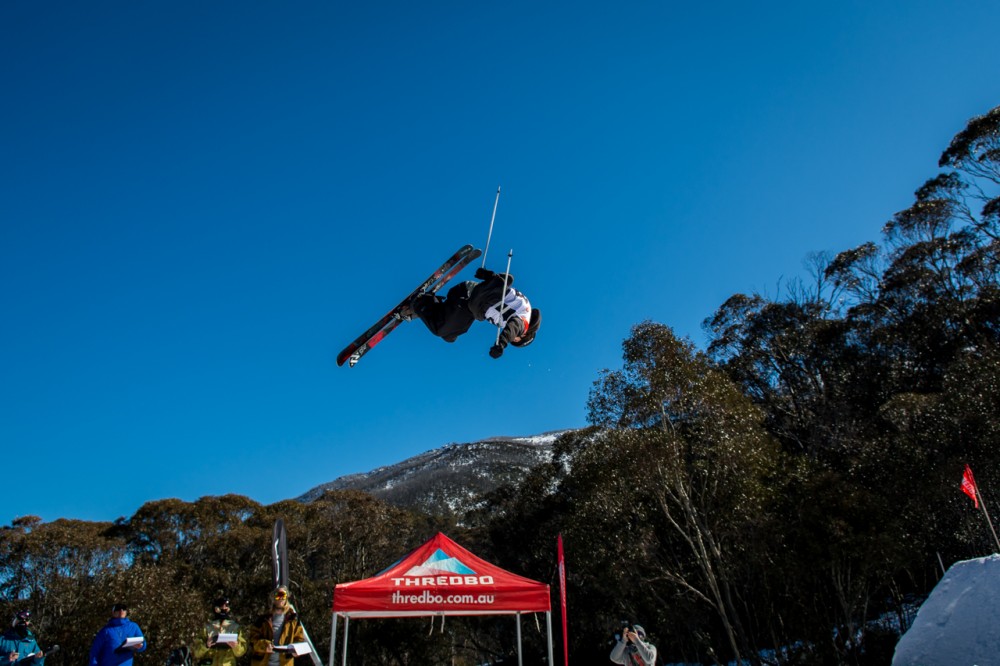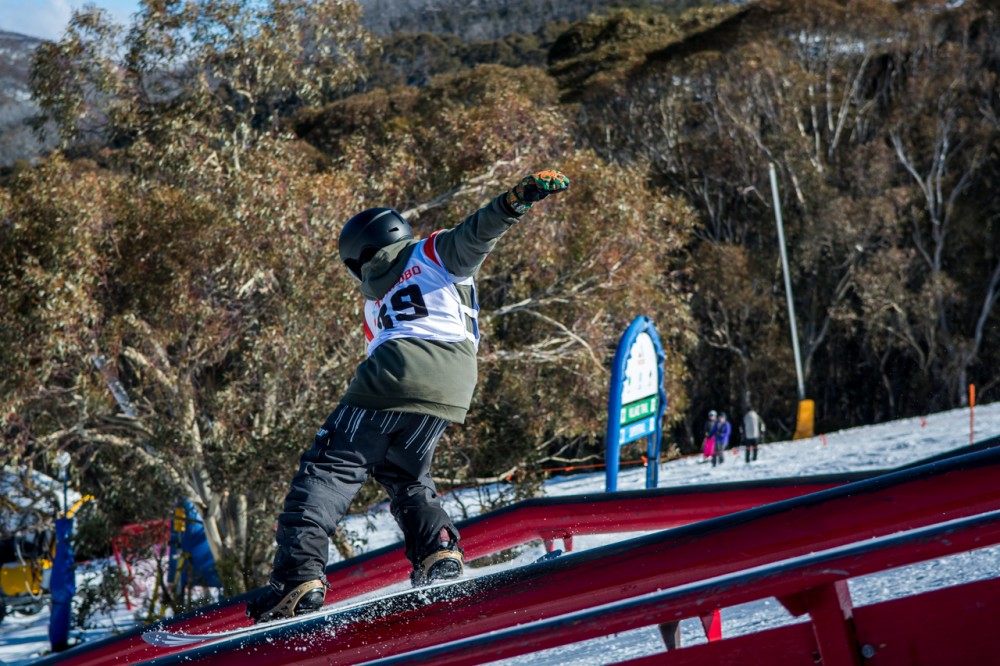 ---
Thredbo Snow Series Rail Jam 2015 Recap
The first event of the Thredbo Snow Series was the Rail Jam under lights on Friday Flat. Over 100 competitors took part including 6 year olds, teenagers, aspirational pros, aussie big dogs and internationals. Check out the pics below from last year's event.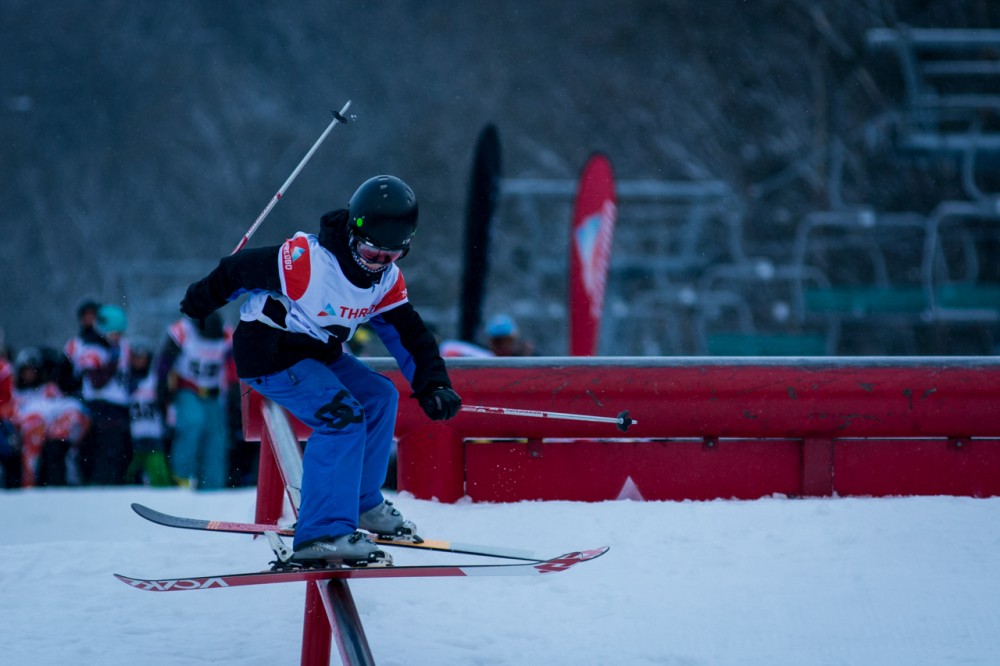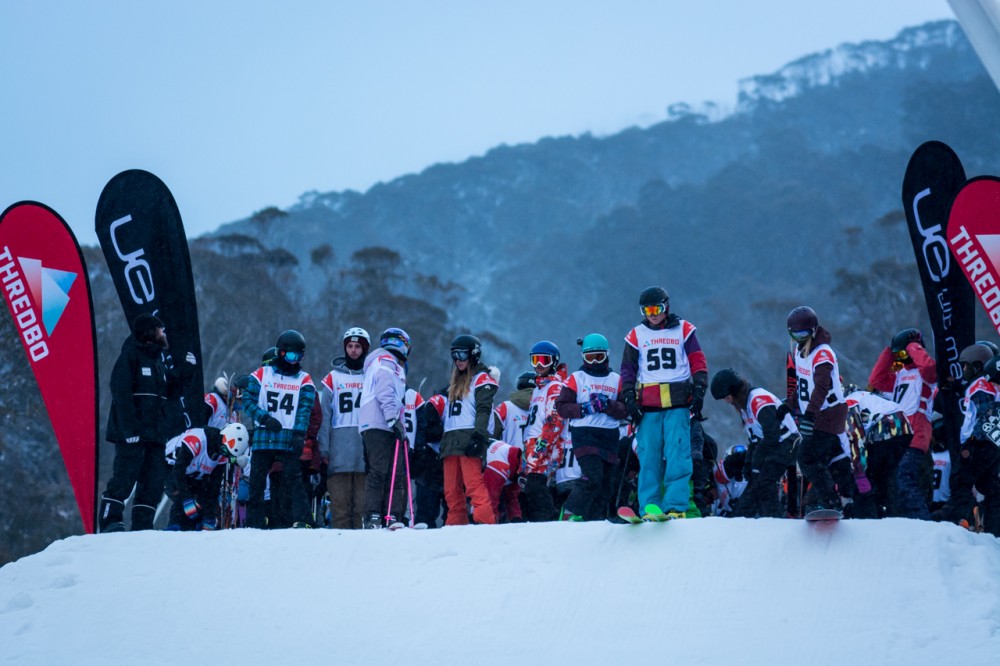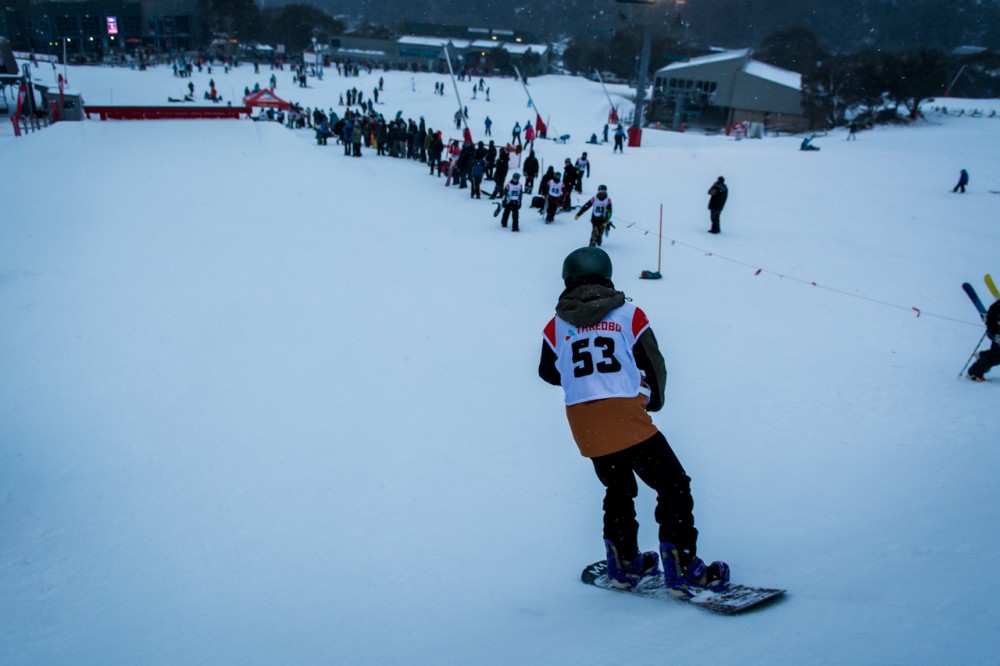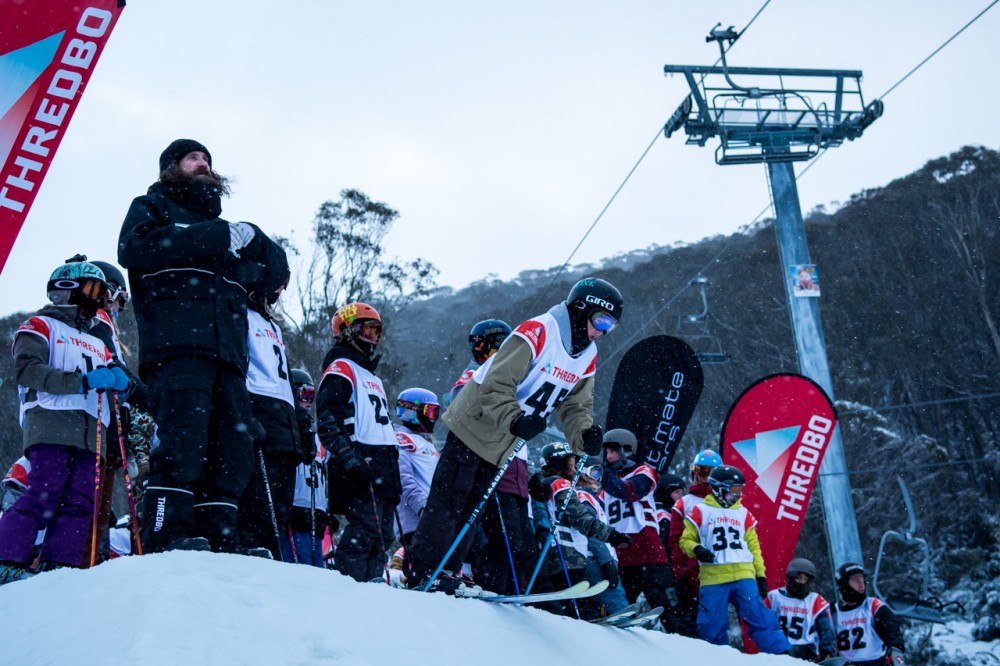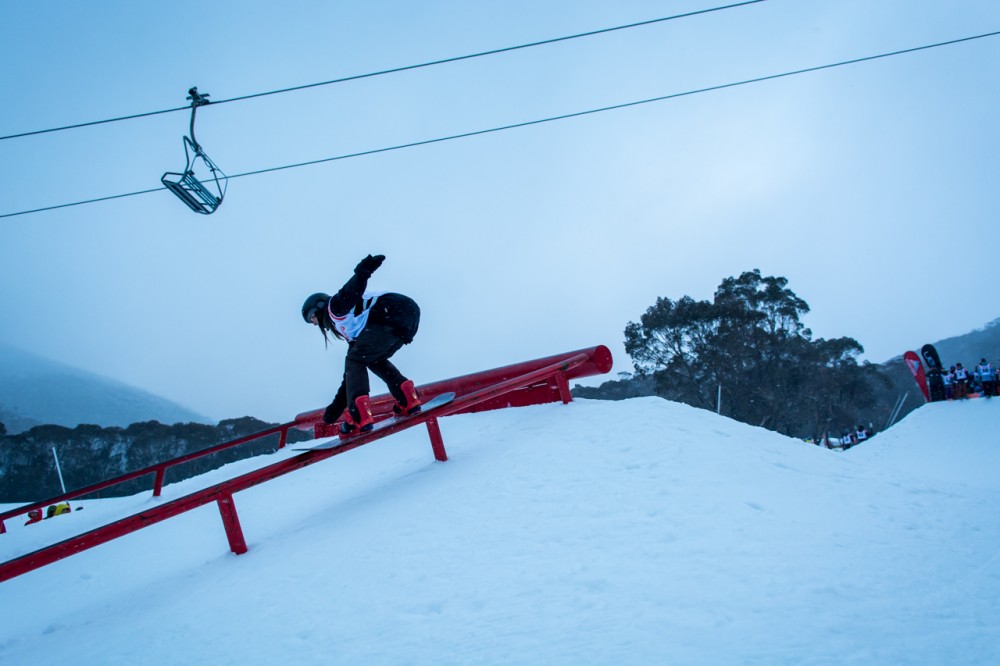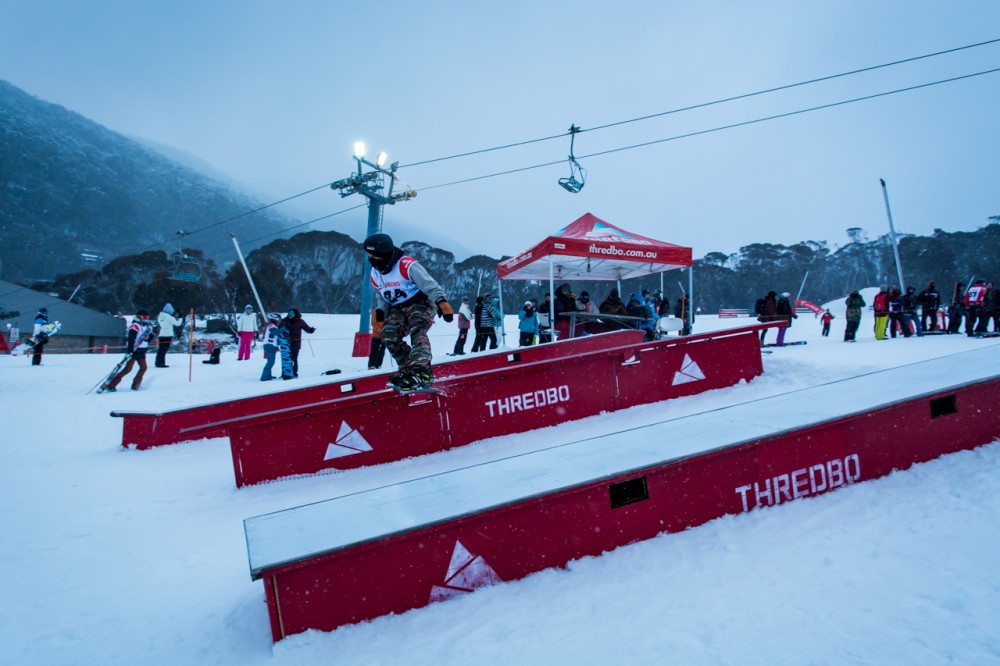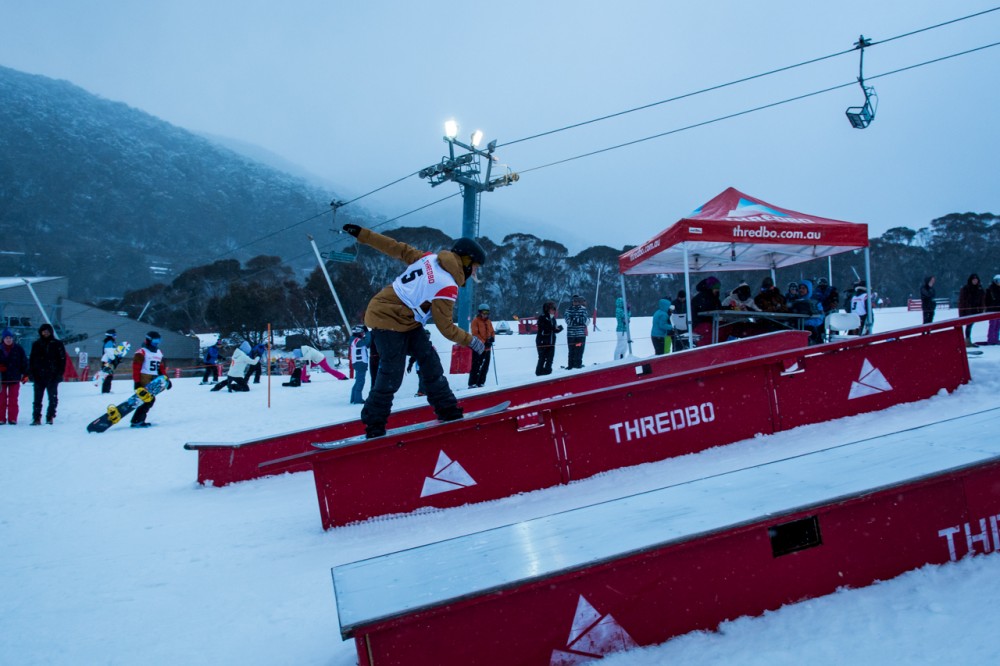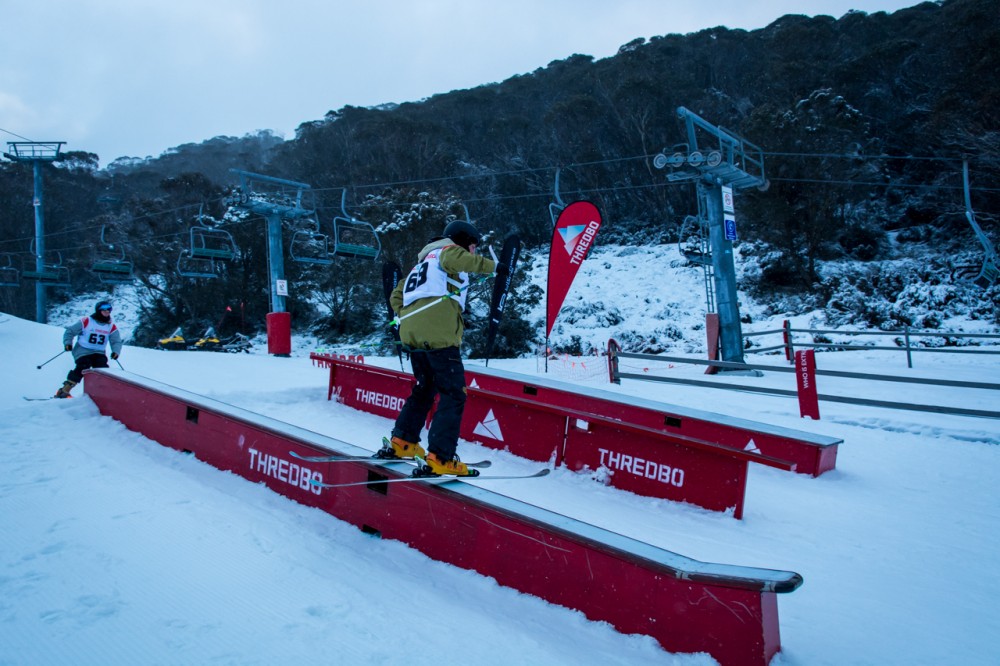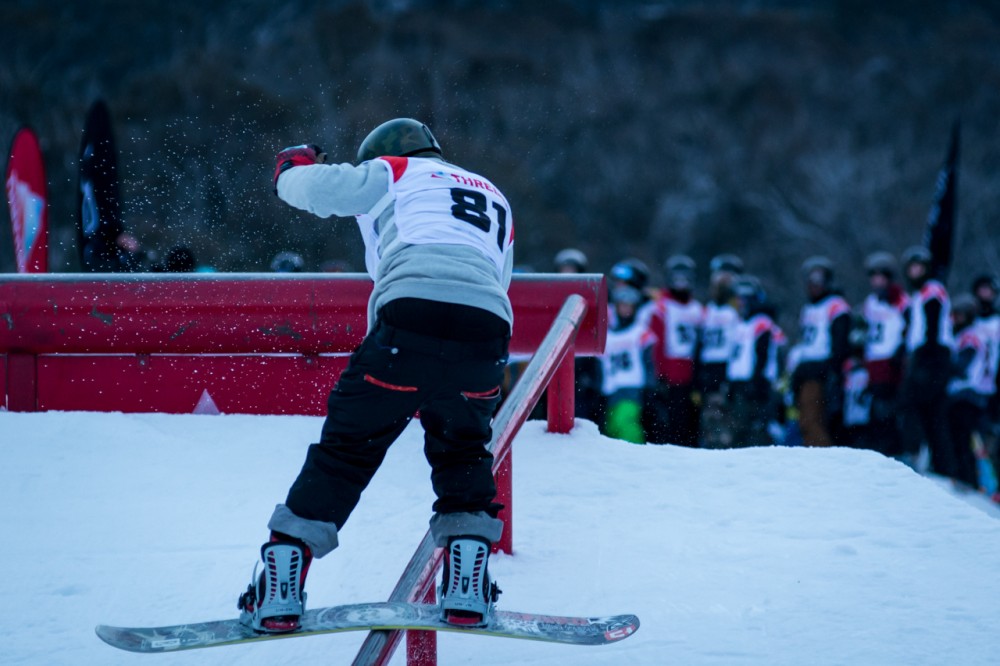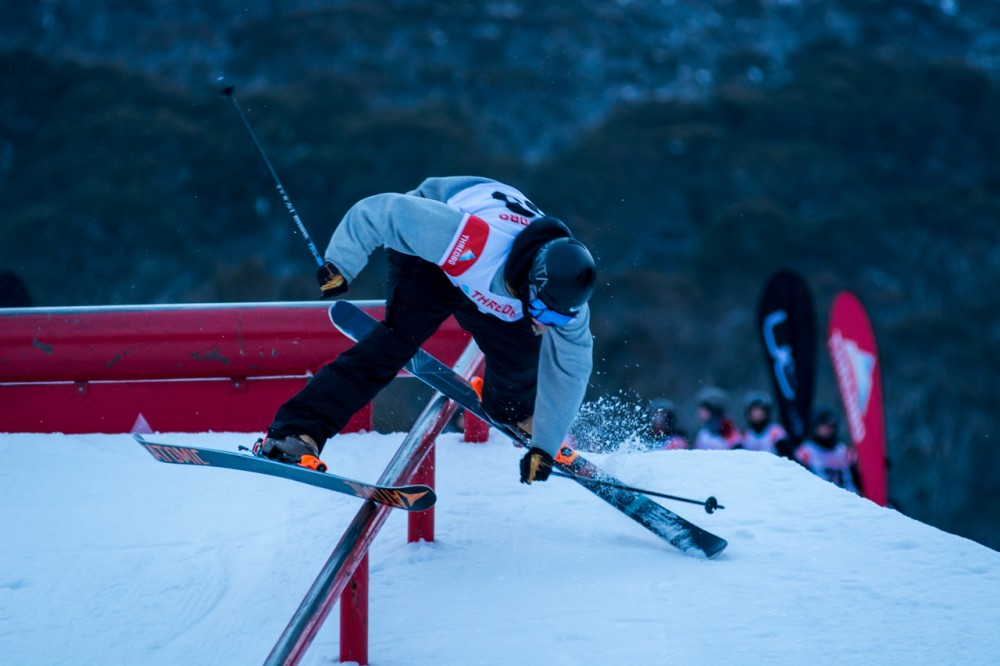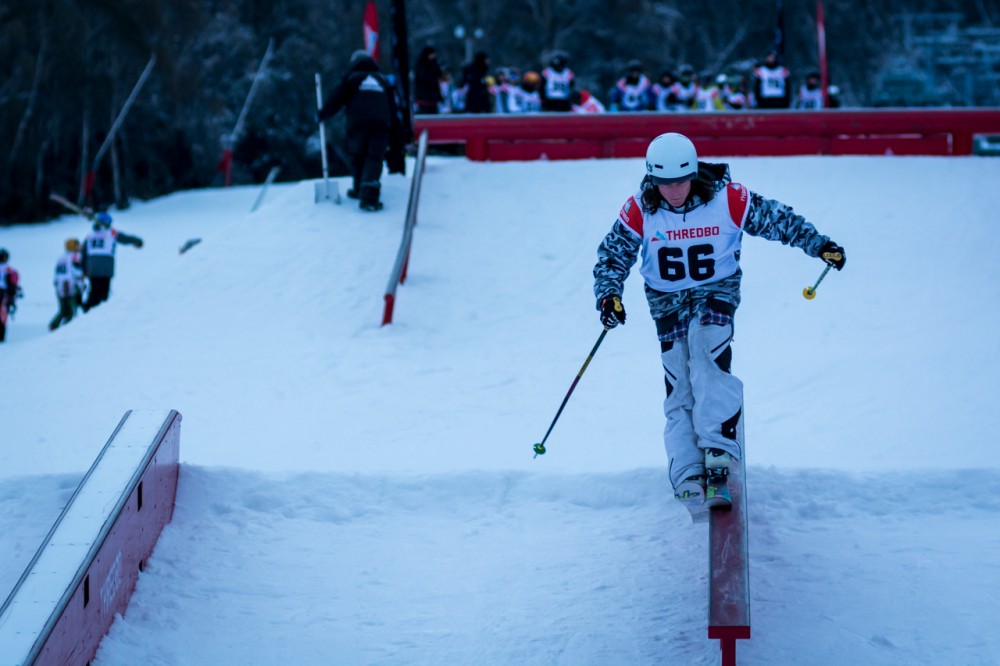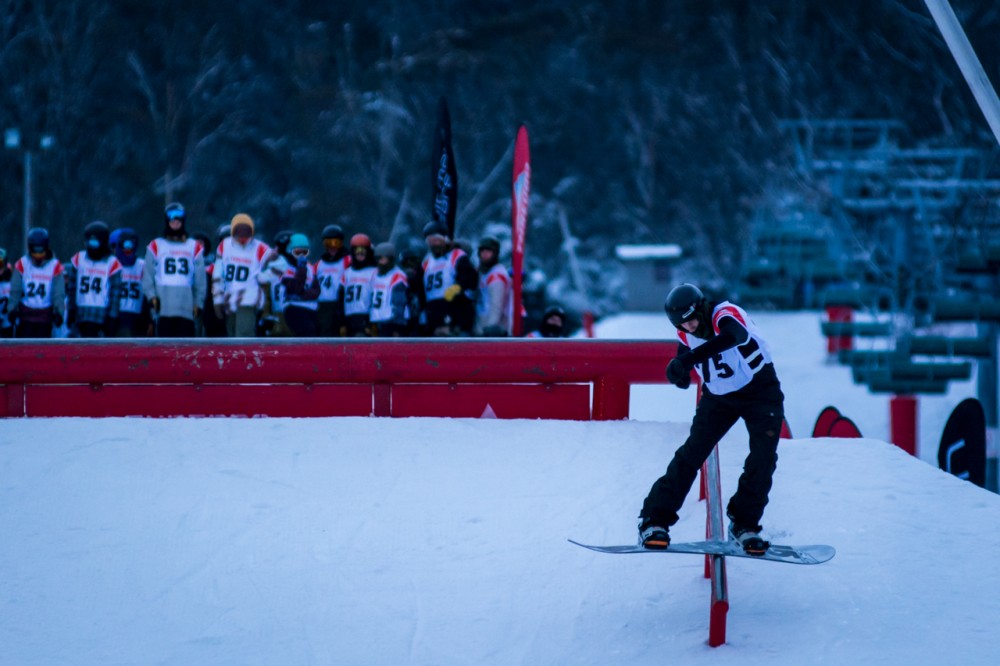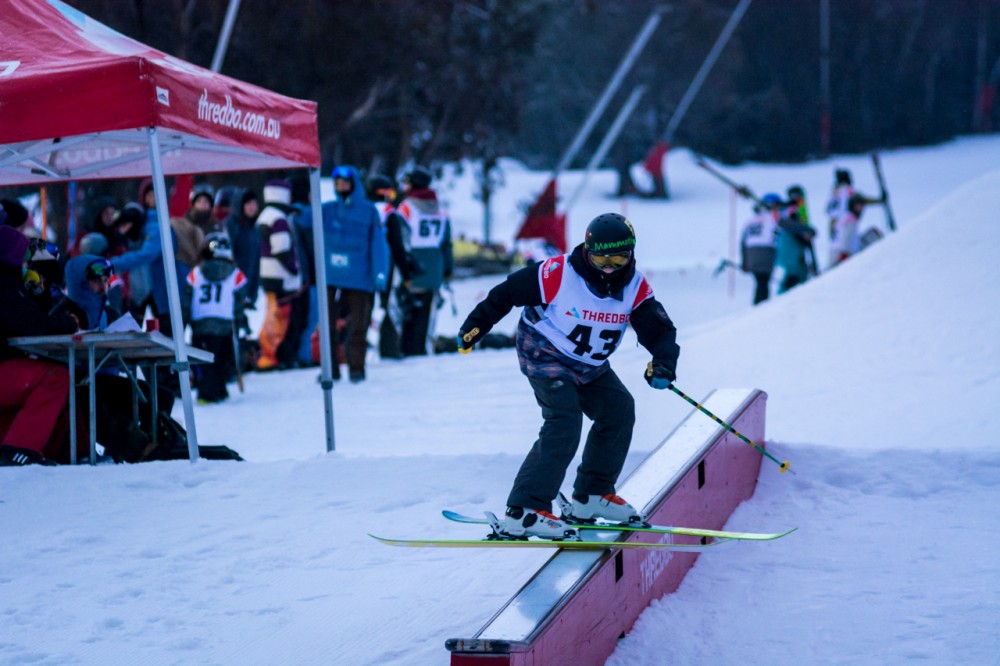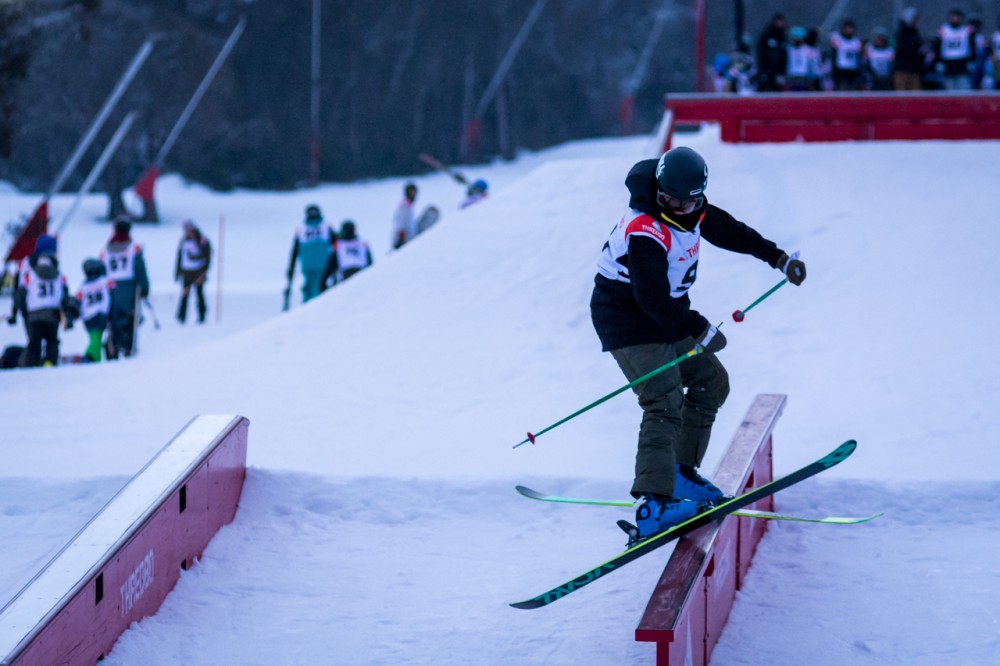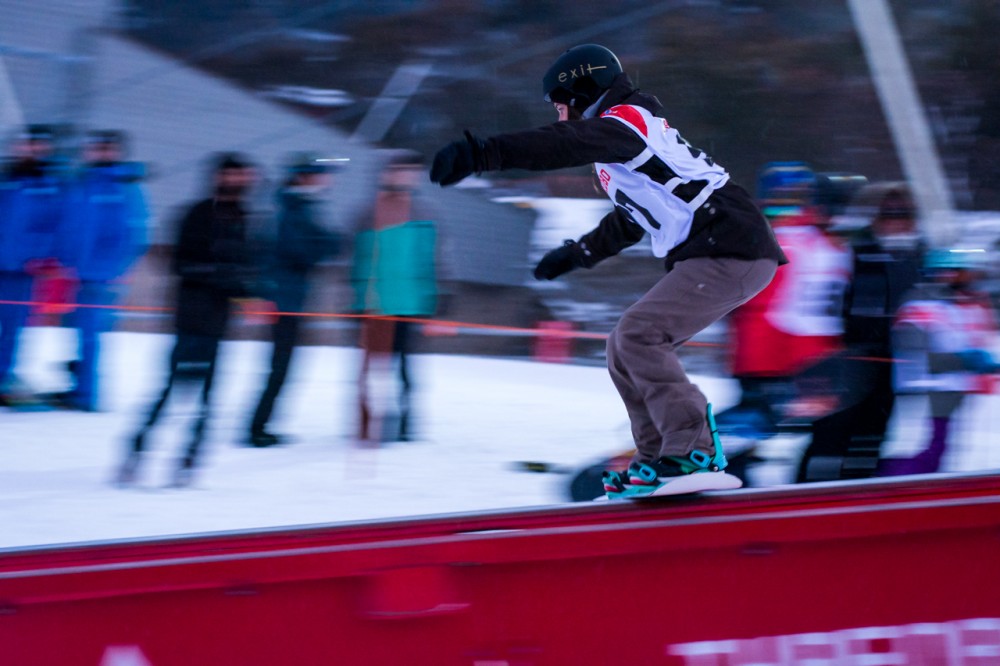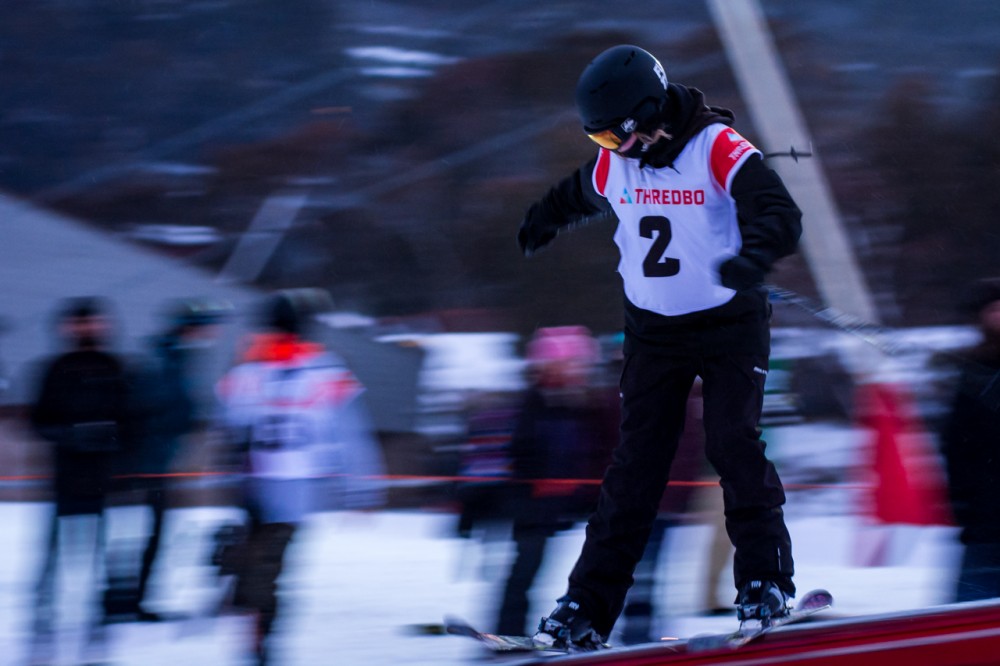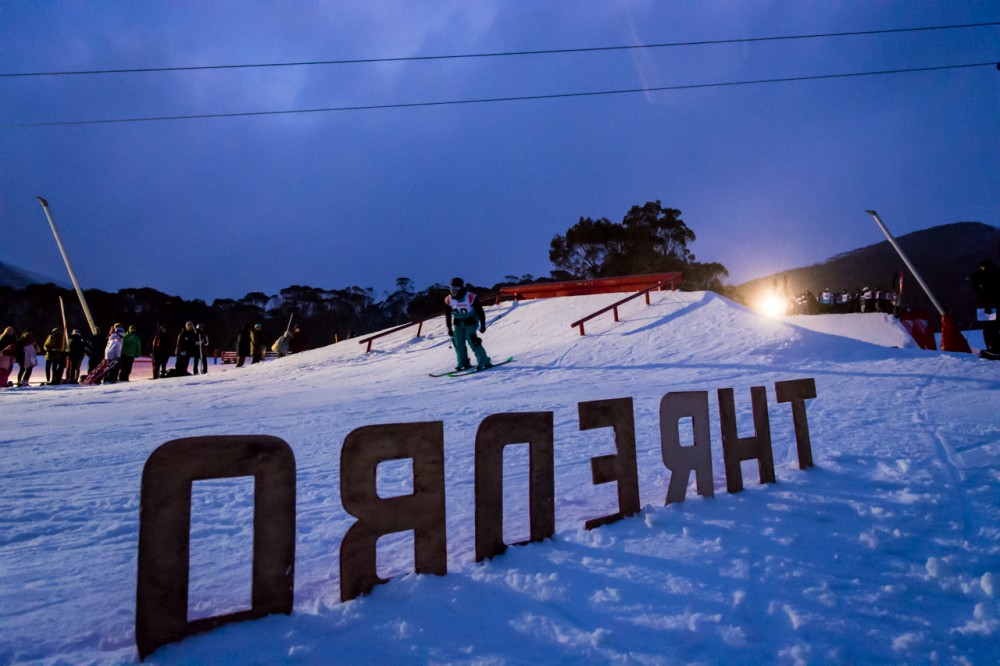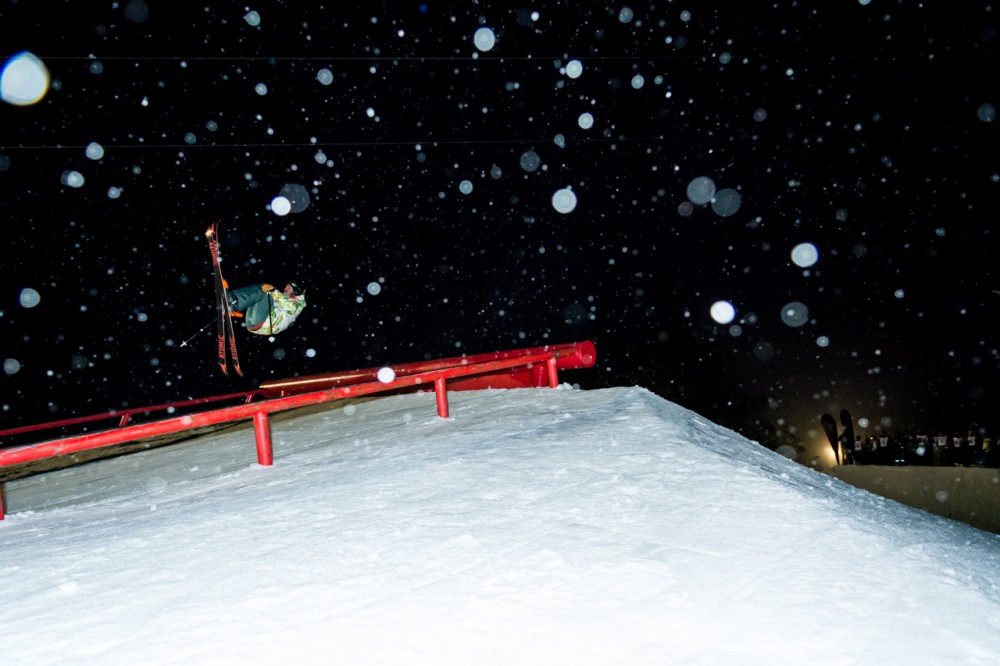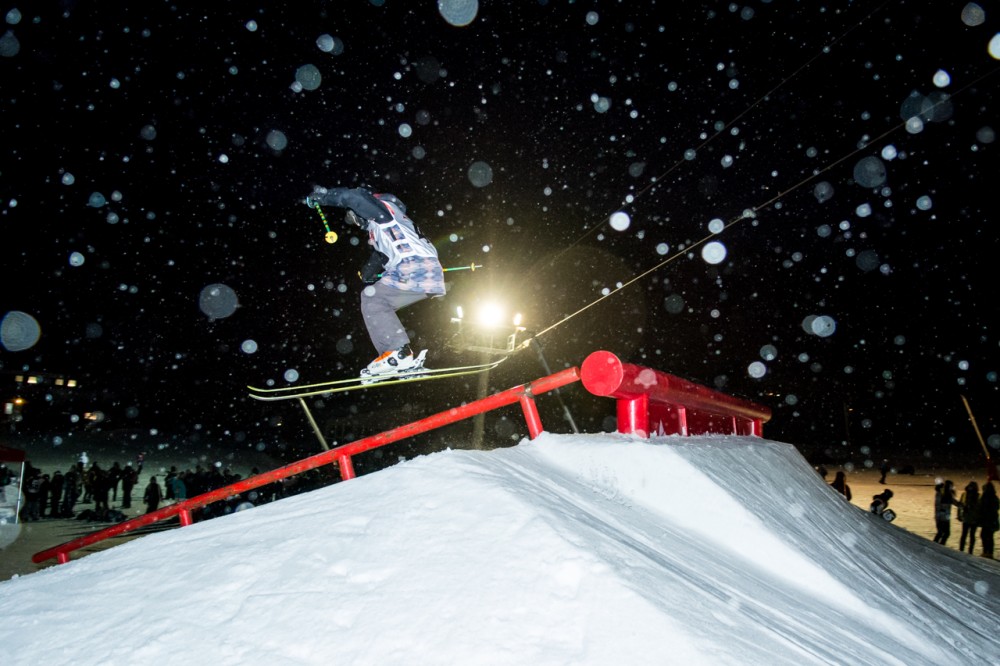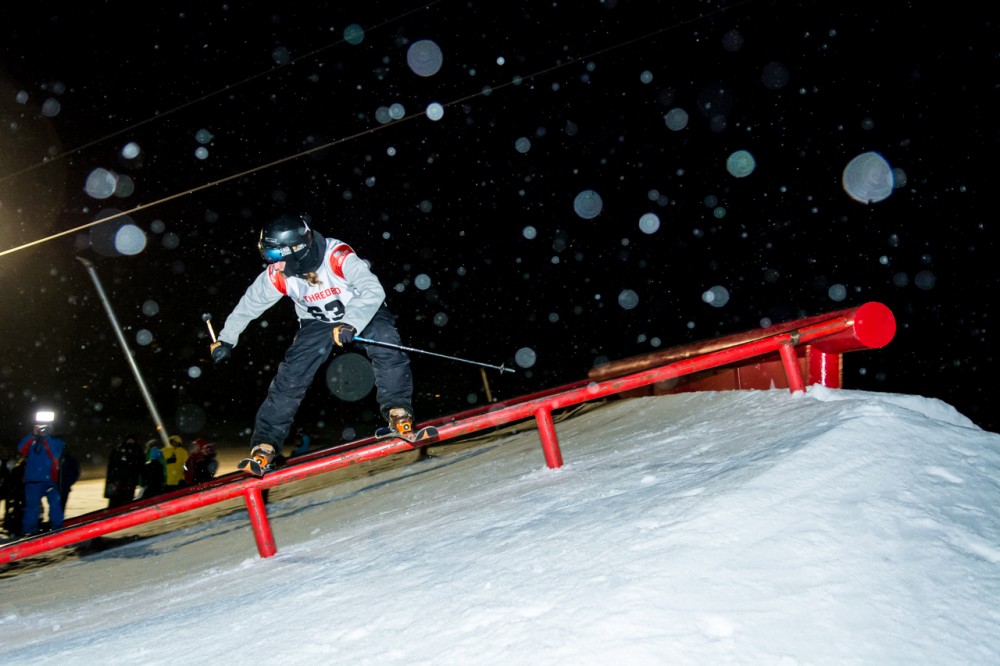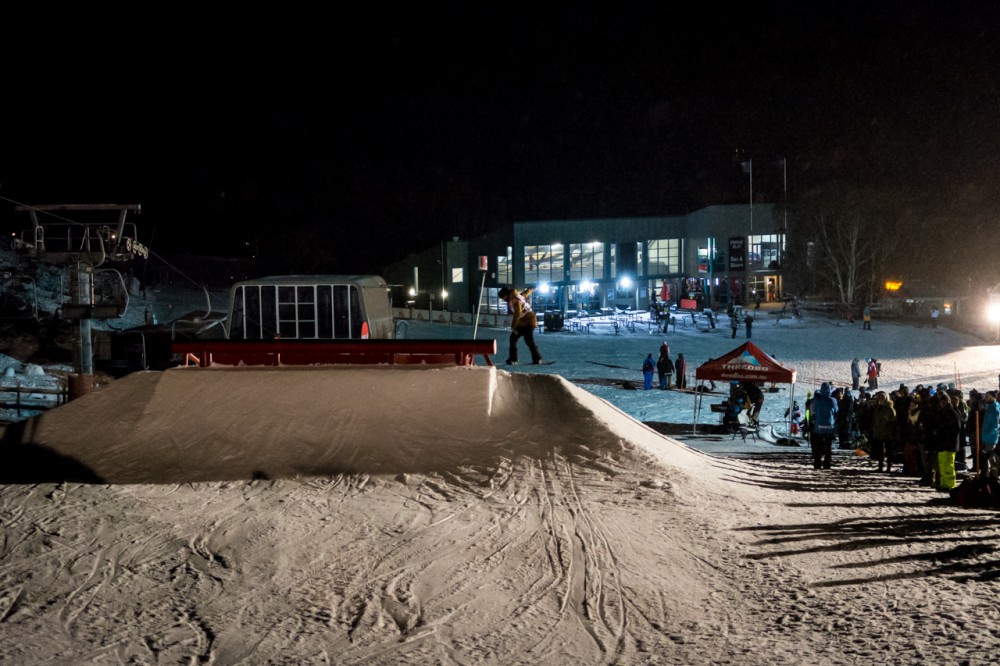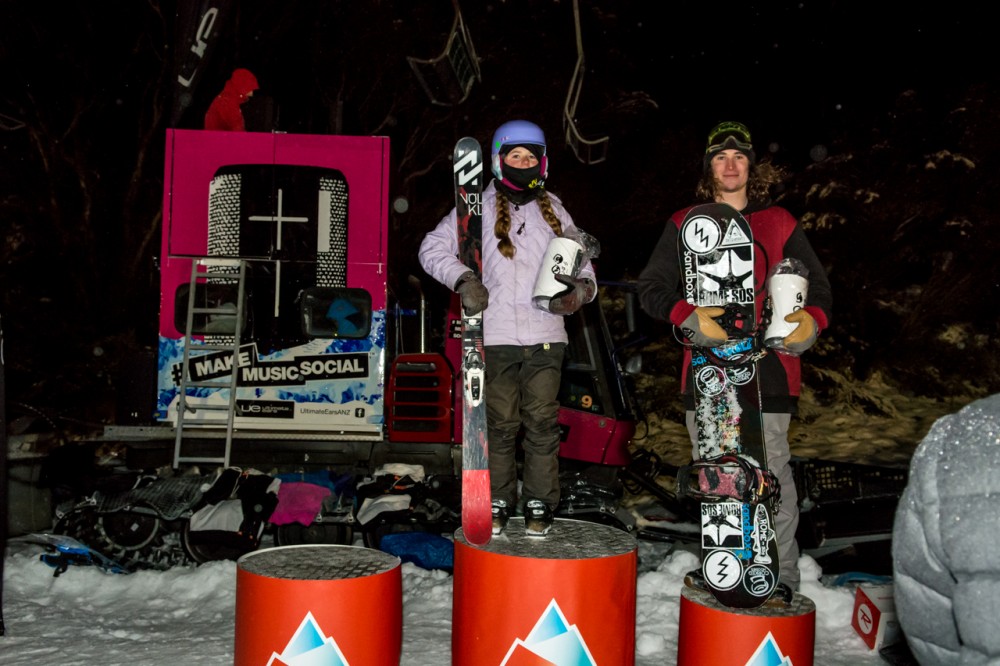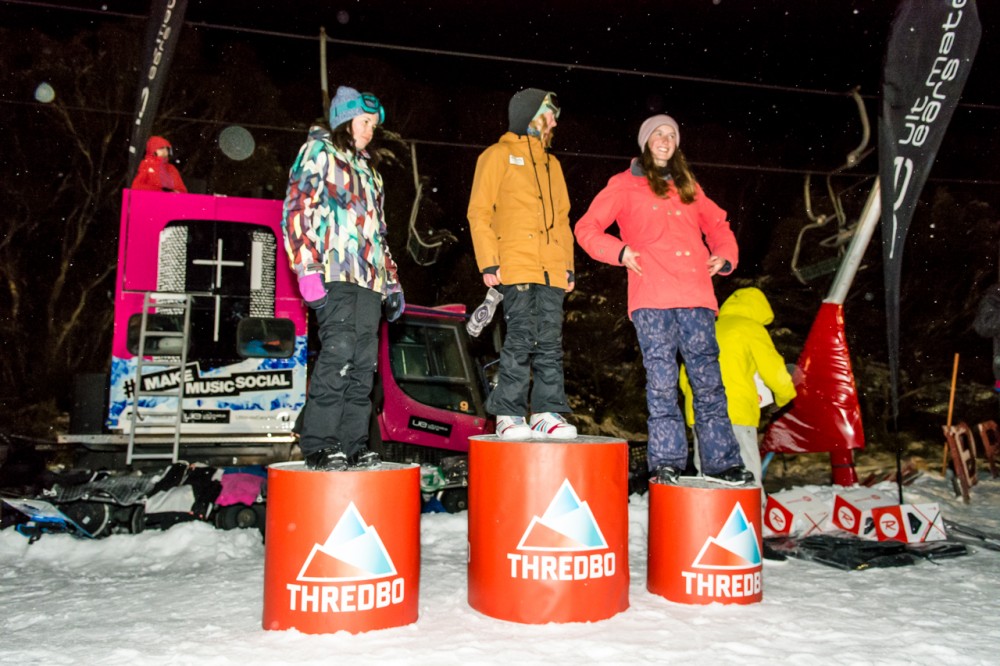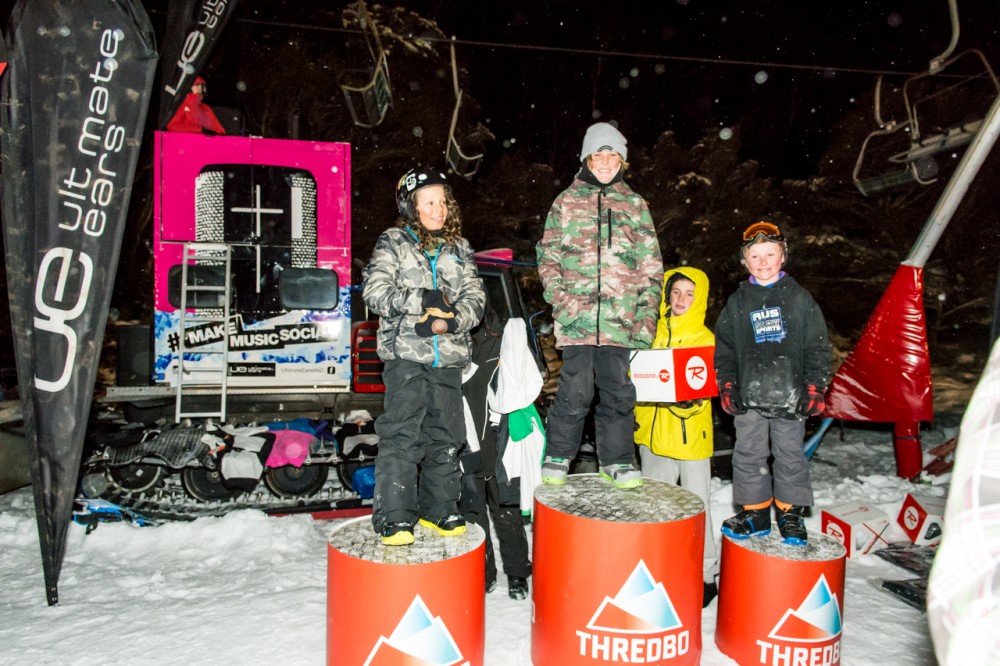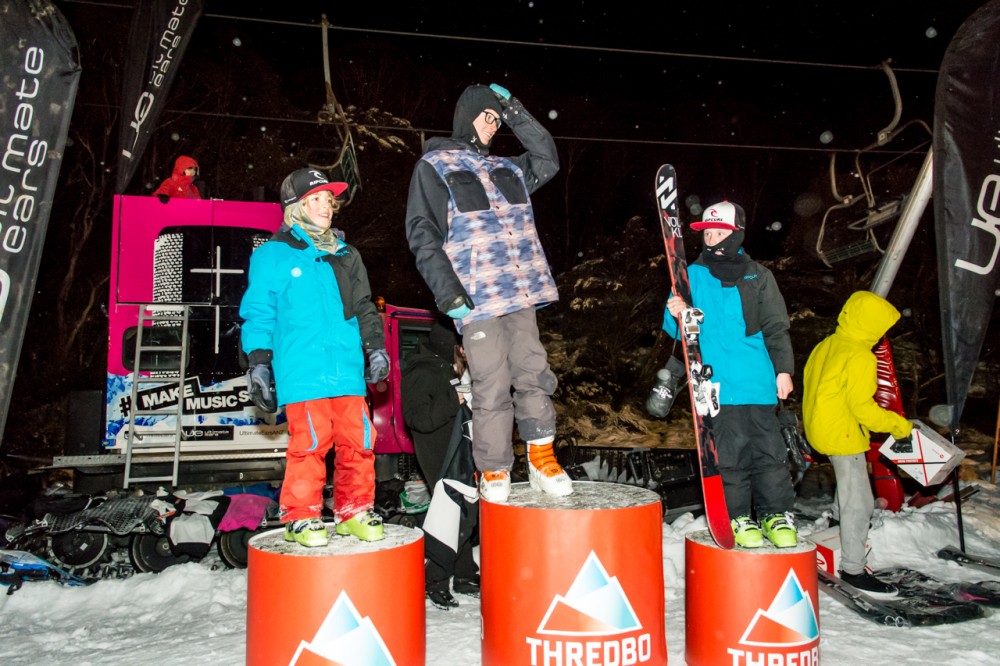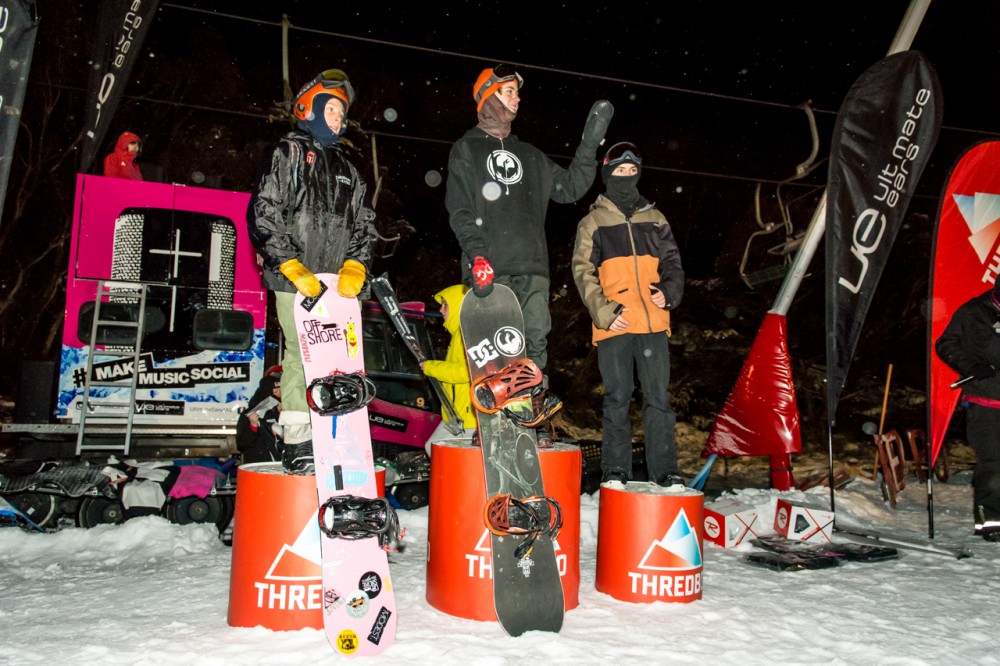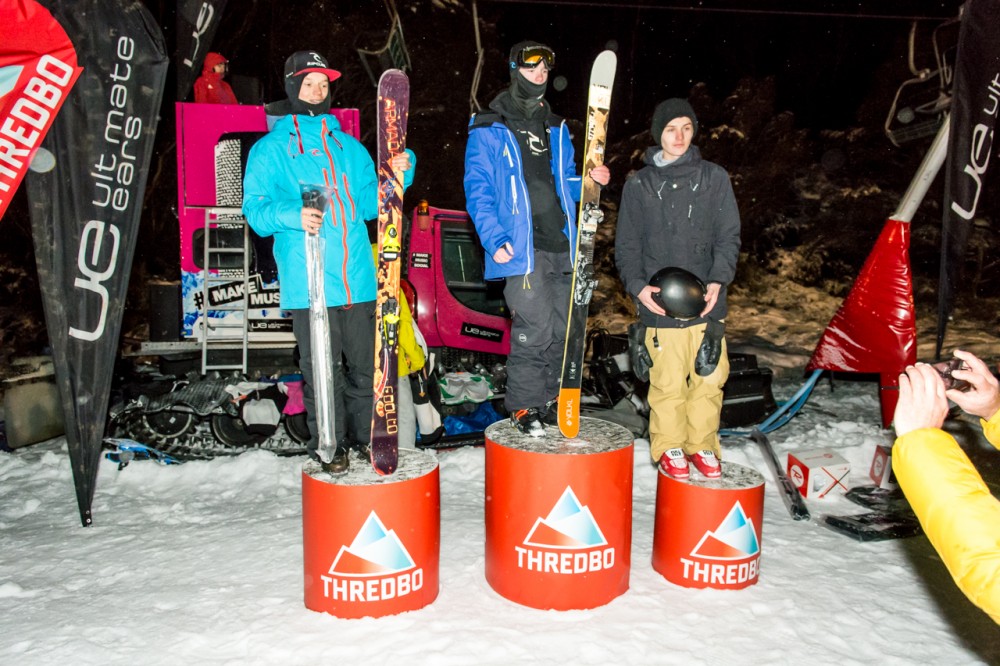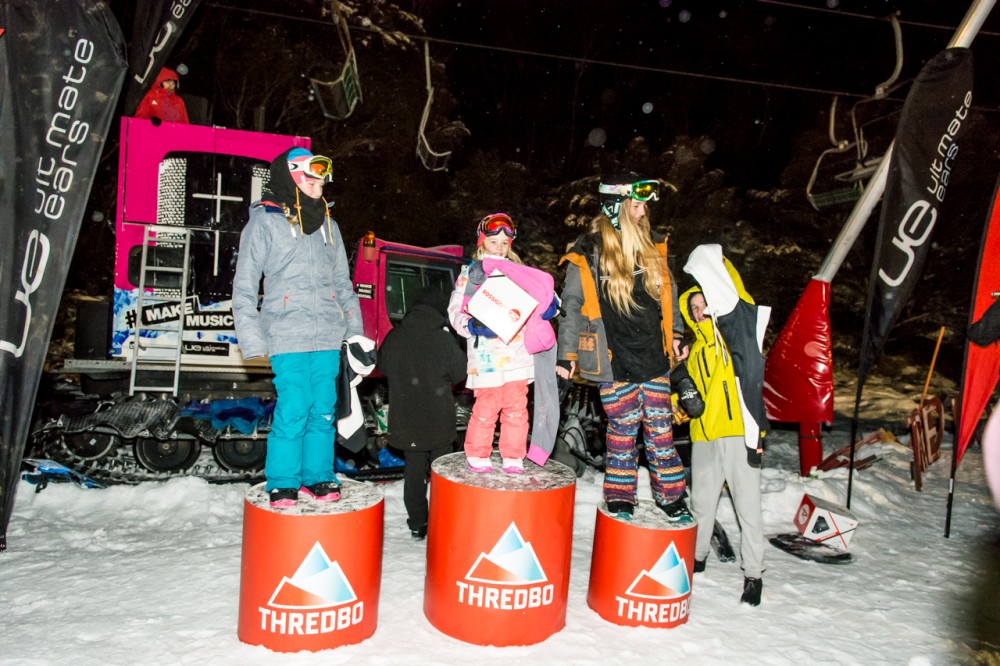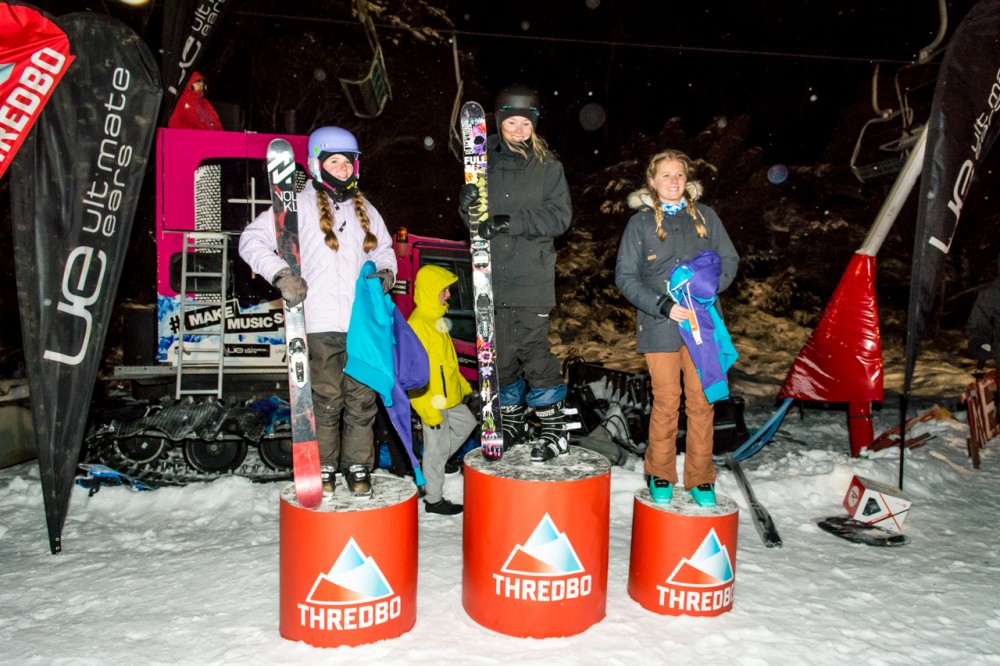 ---
Torah Bright Mini Shred 2015 Recap
Thredbo was buzzing as around 150 kids took over the custom built Wombat World Terrain Park. Torah and friends were amazing coaches helping the grommets learn a new trick or hit a feature for the first time. Some lucky grooms took home prizes but I think it's safe to say that Terrain Park shredding was the real winner. Check out the junior madness in the edit below. The event will run again in 2016, click here to find out more.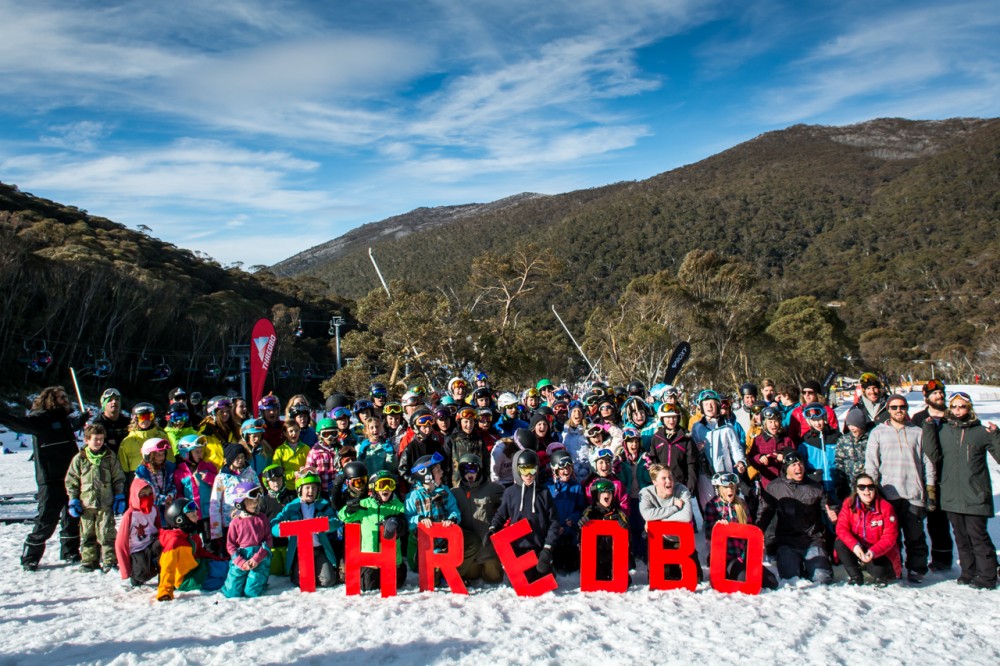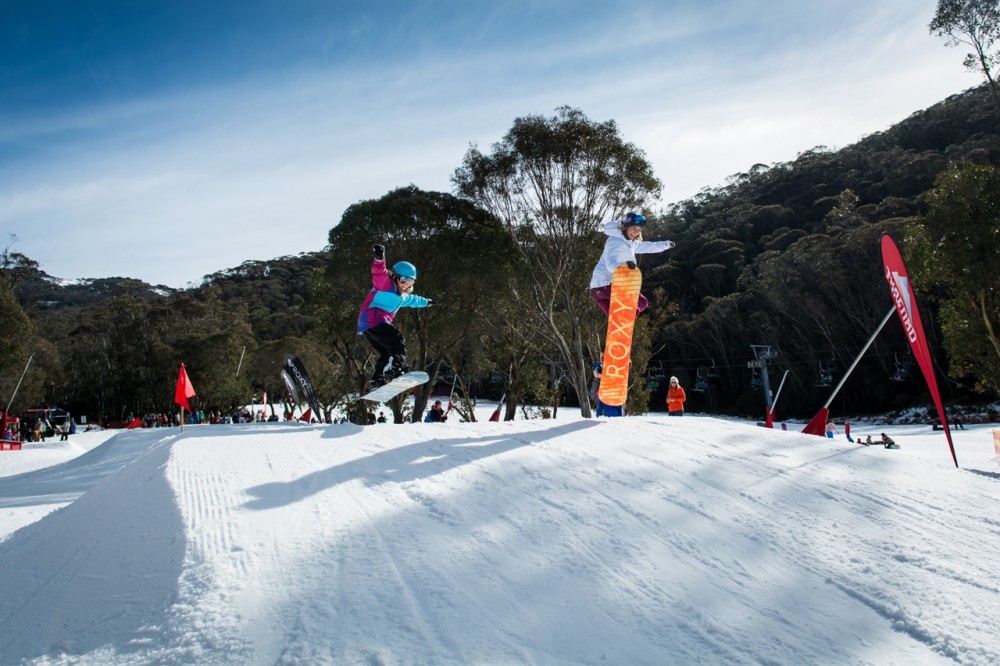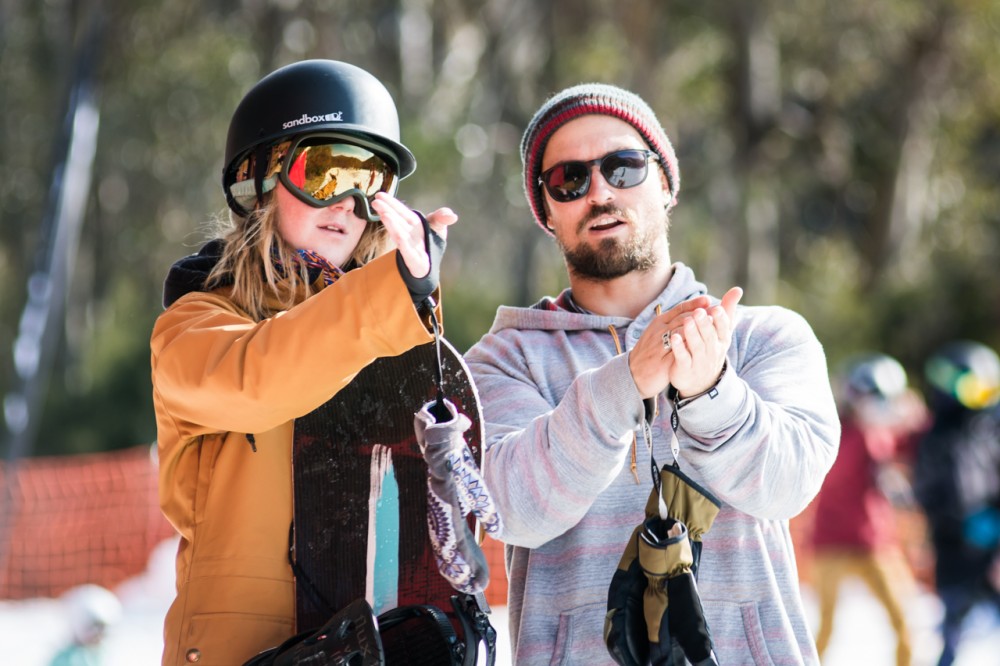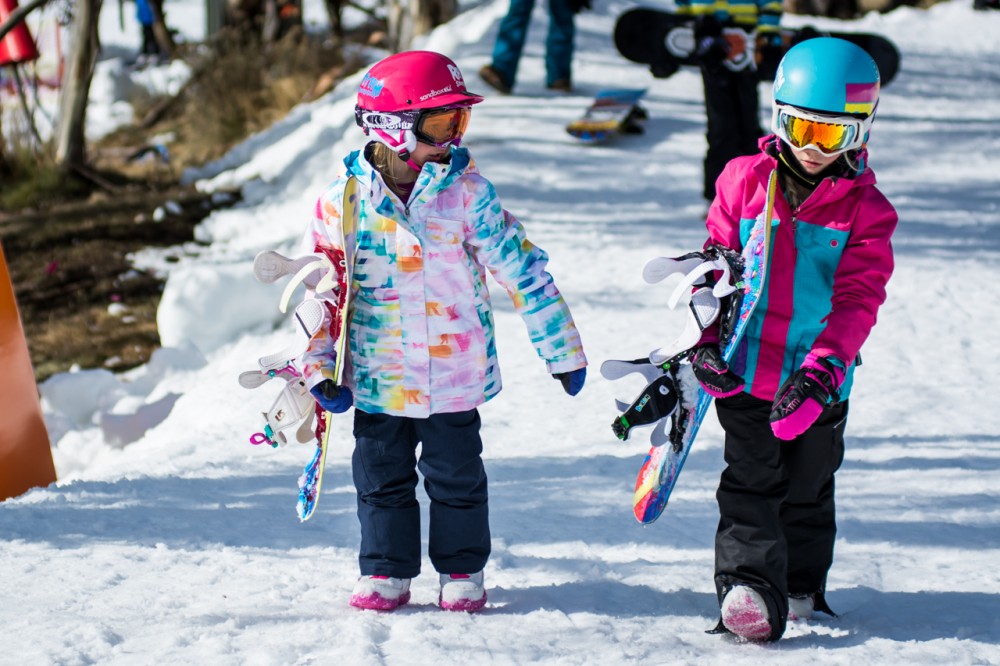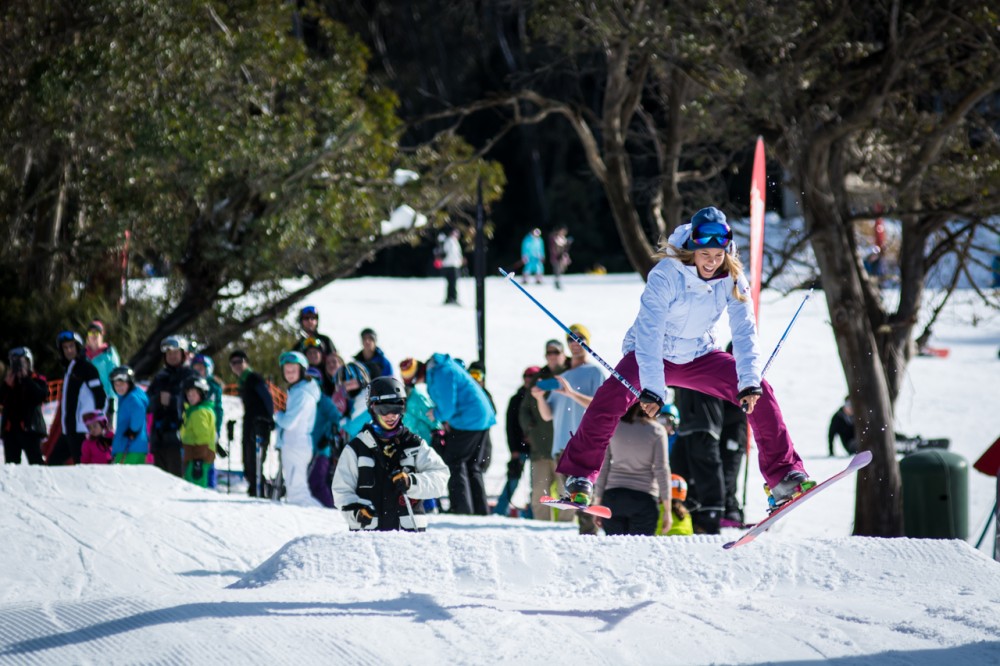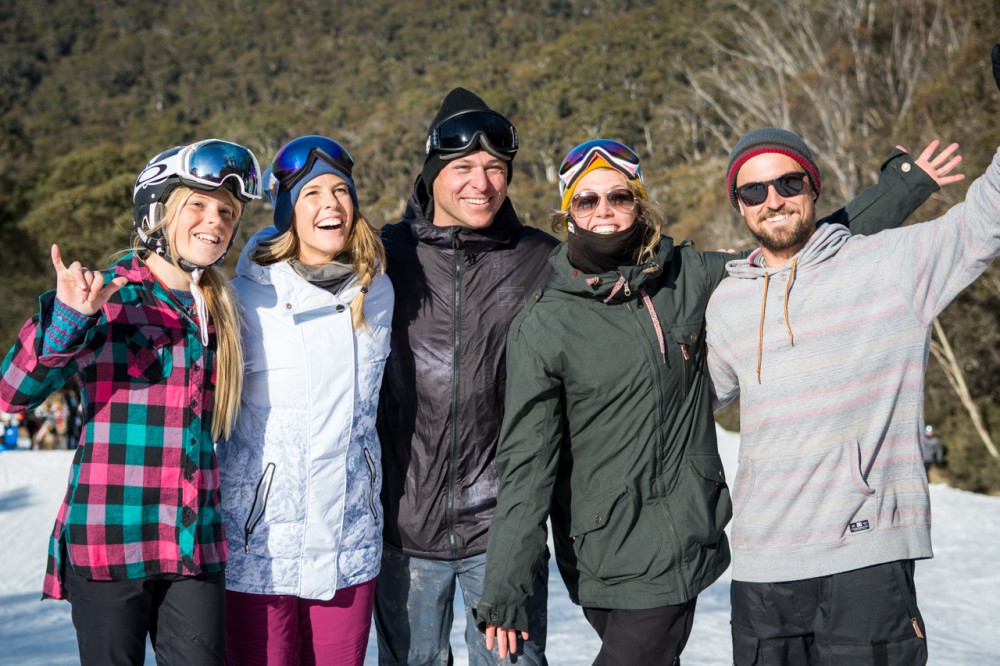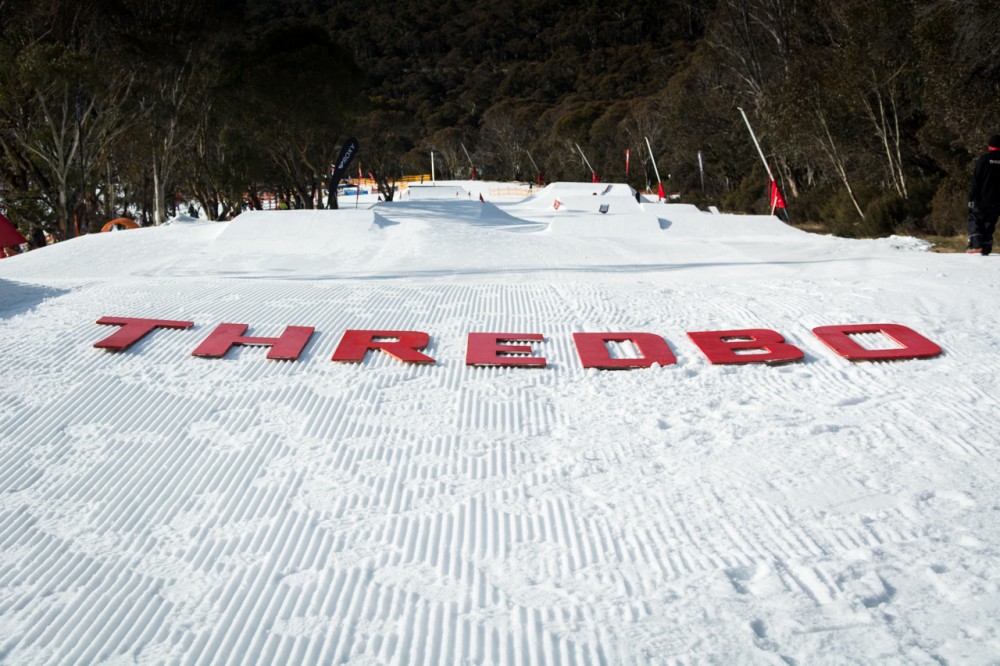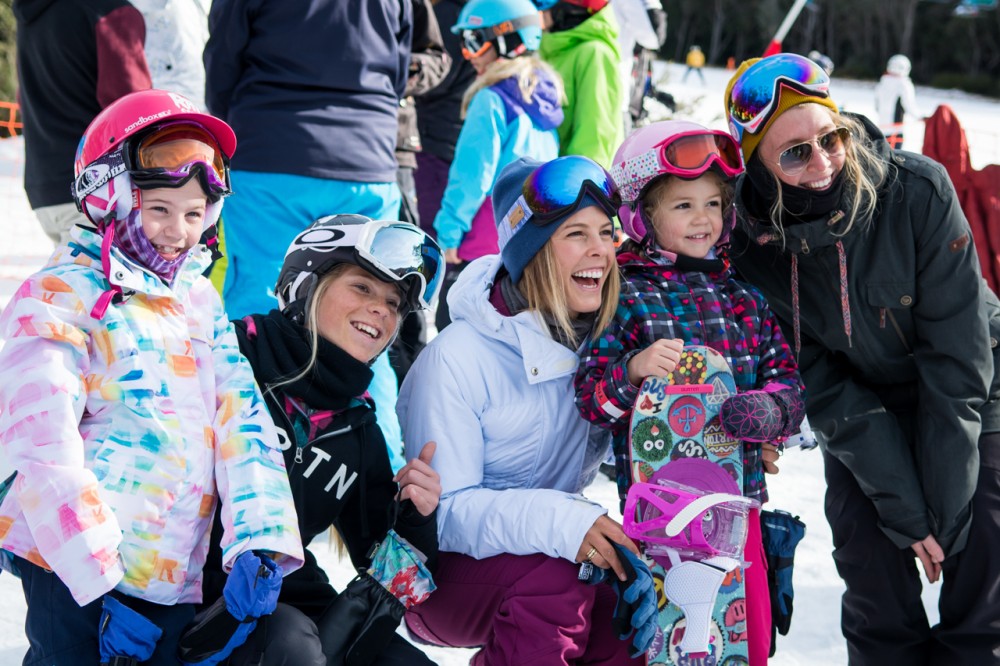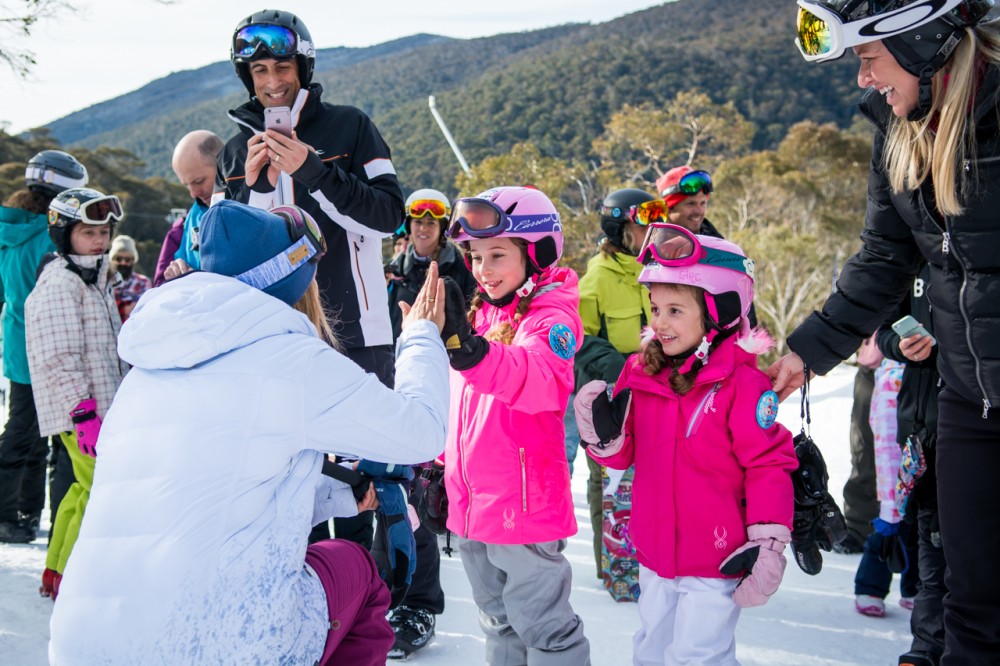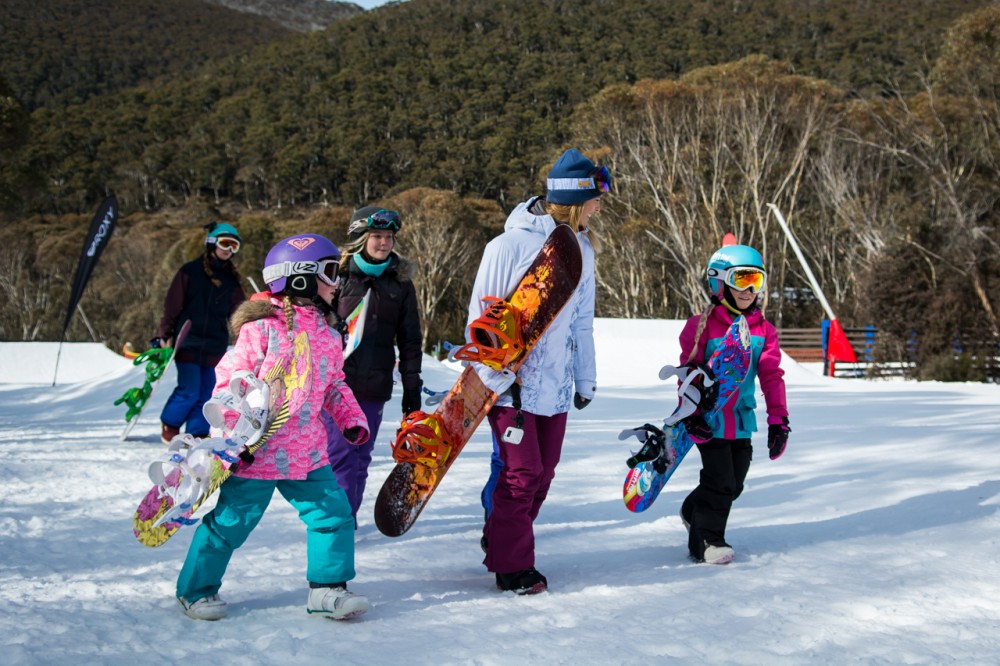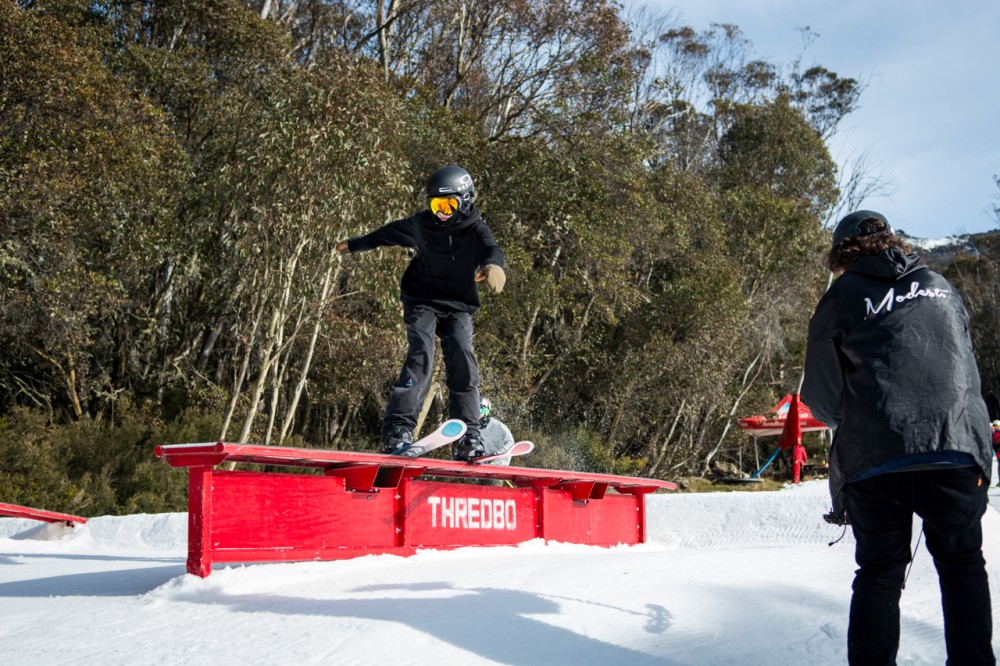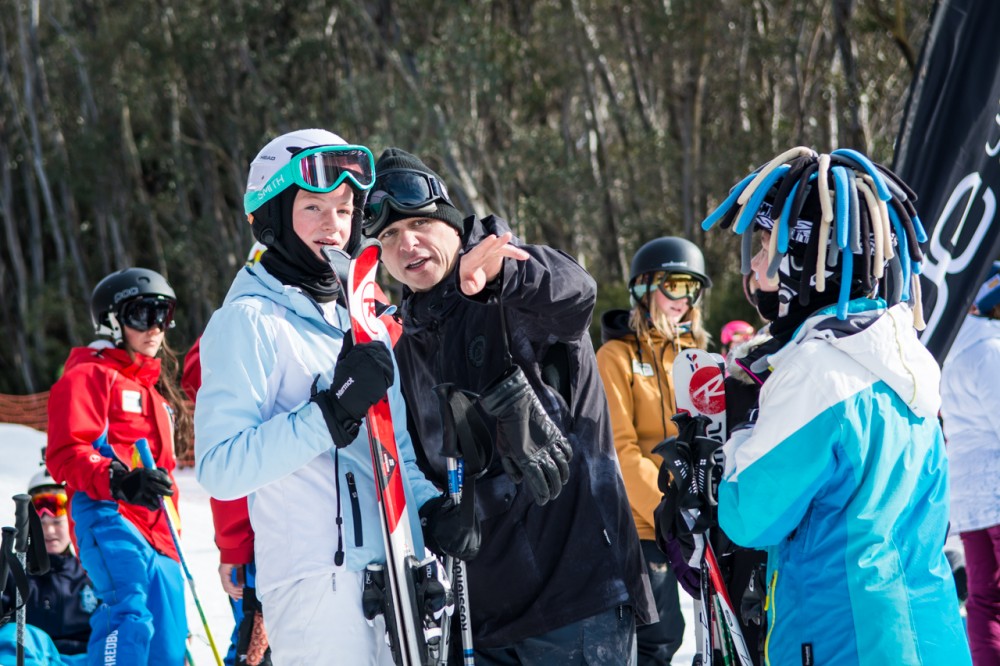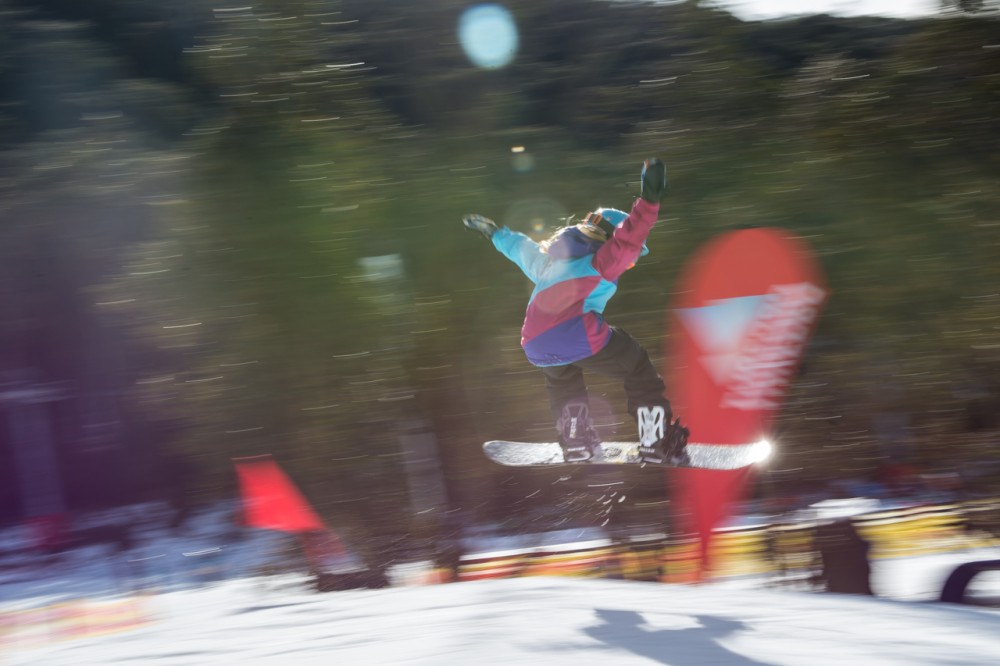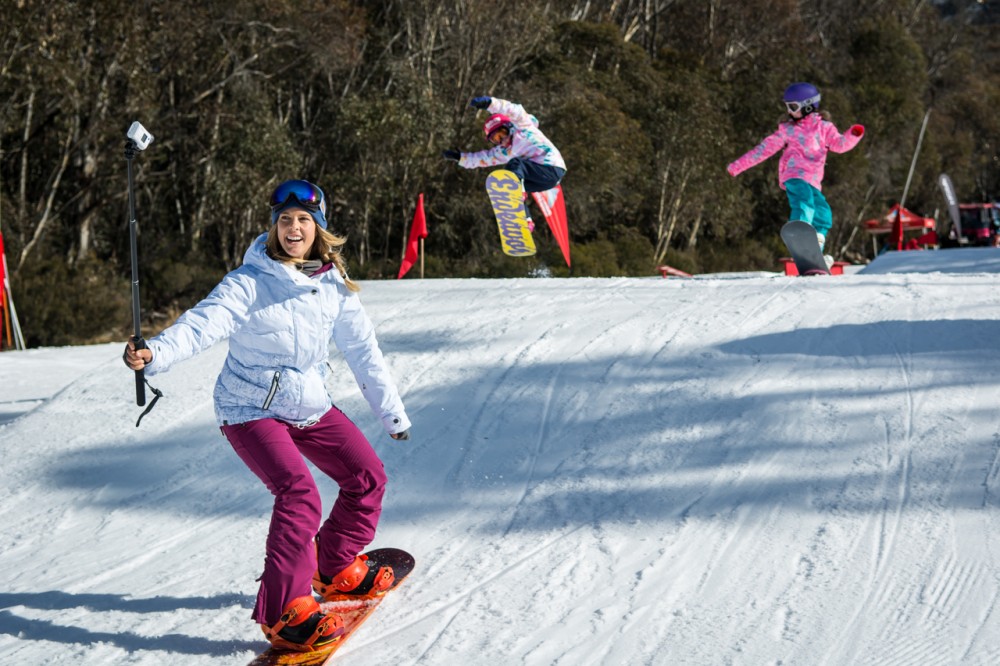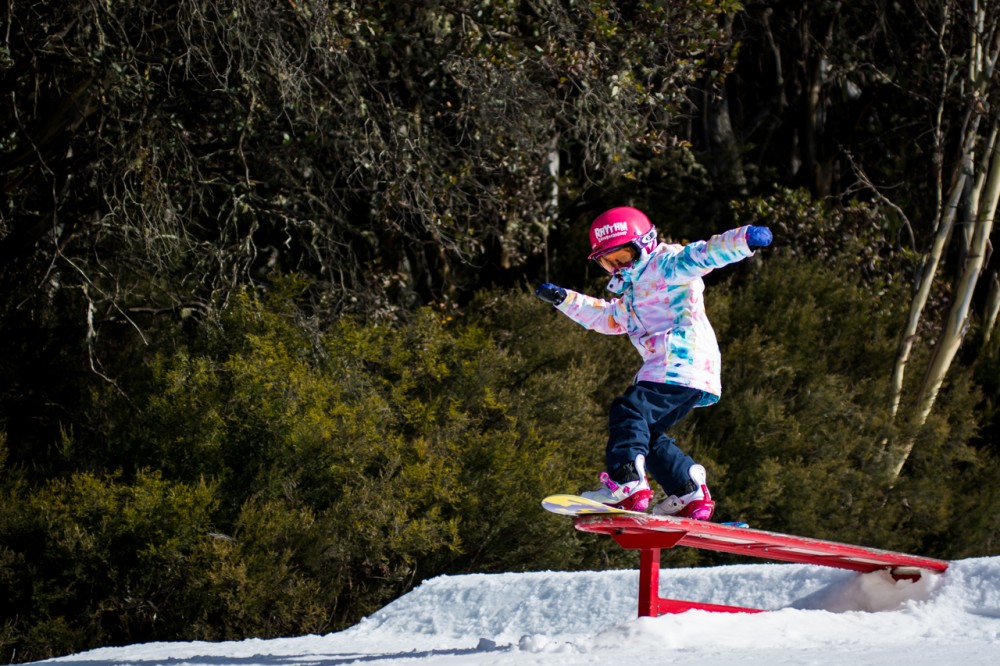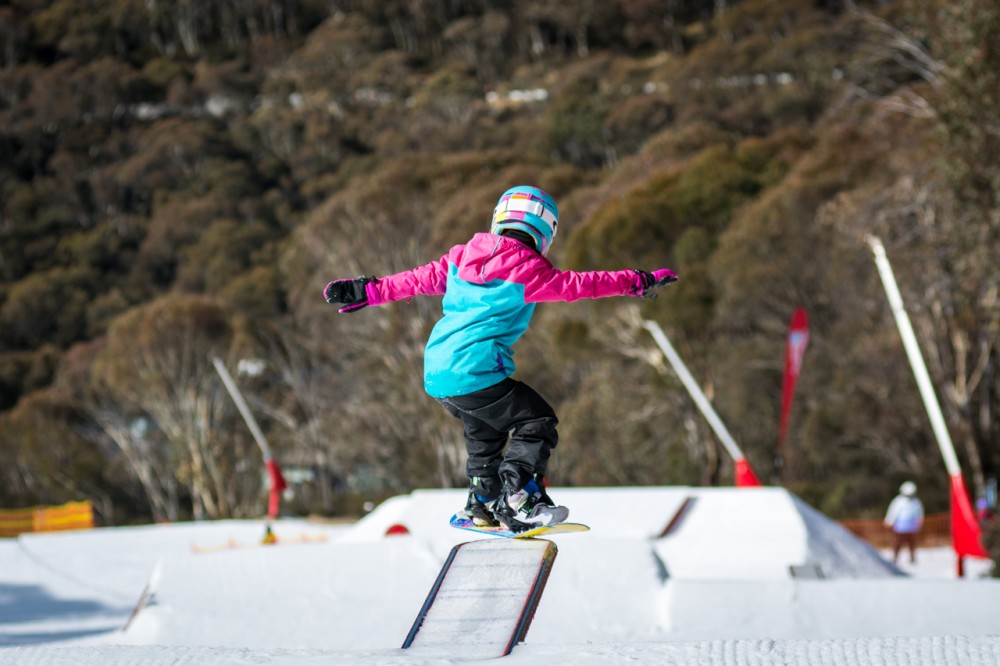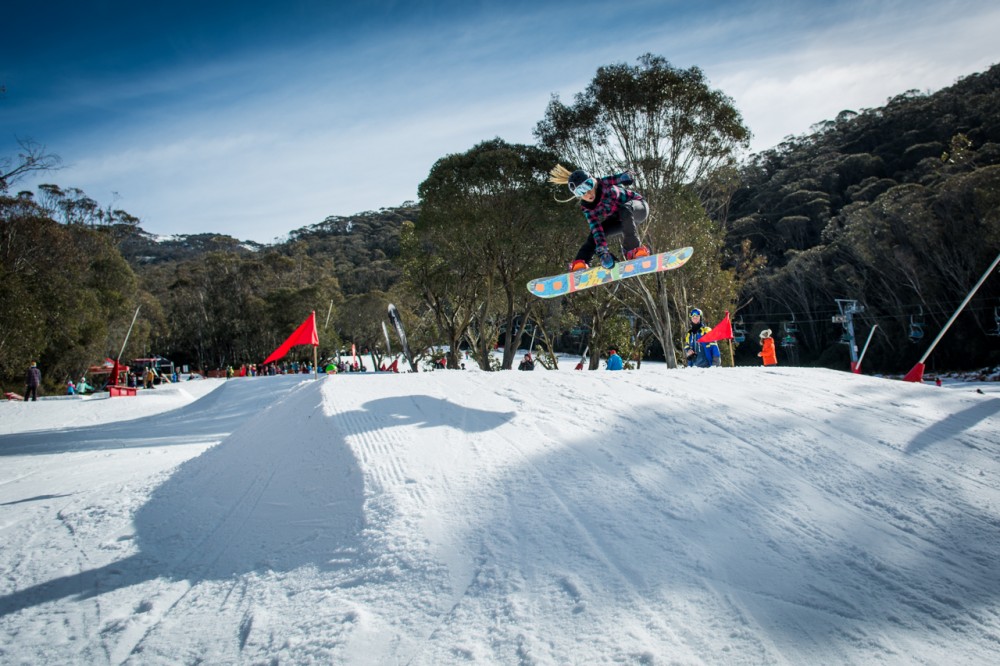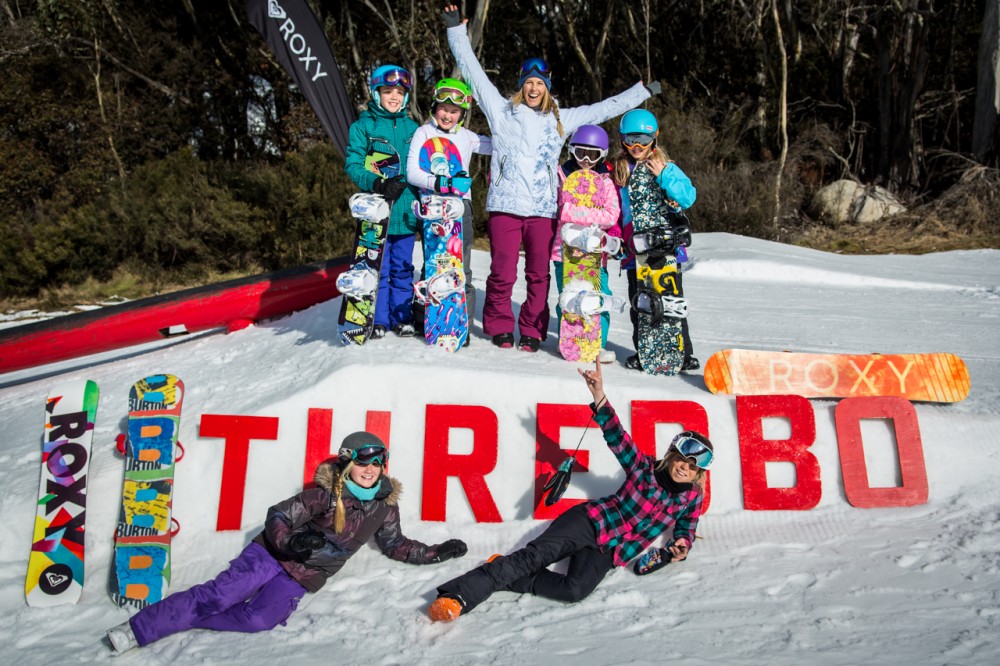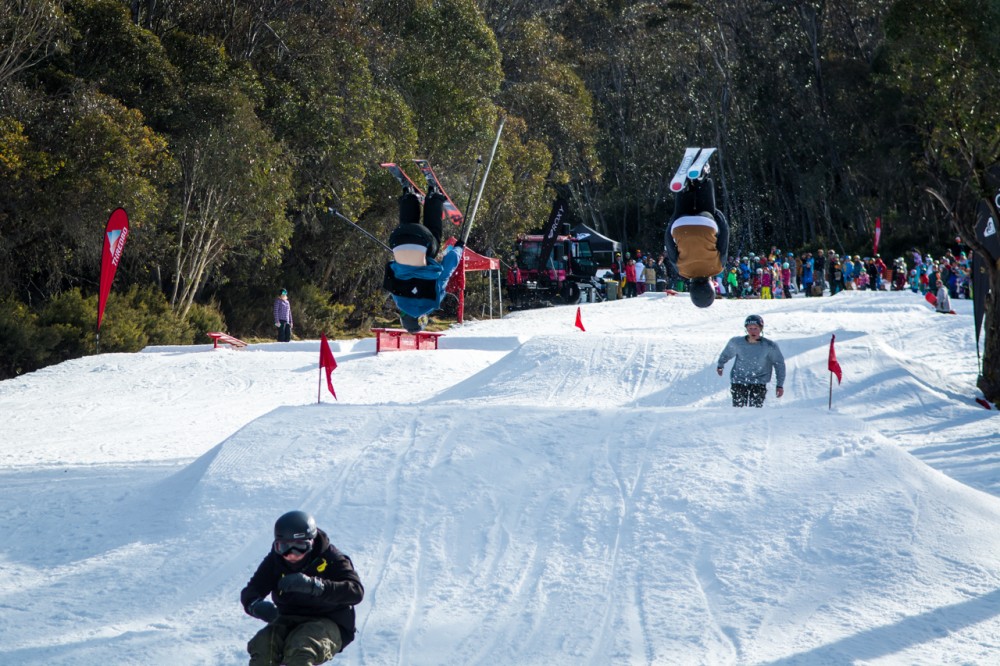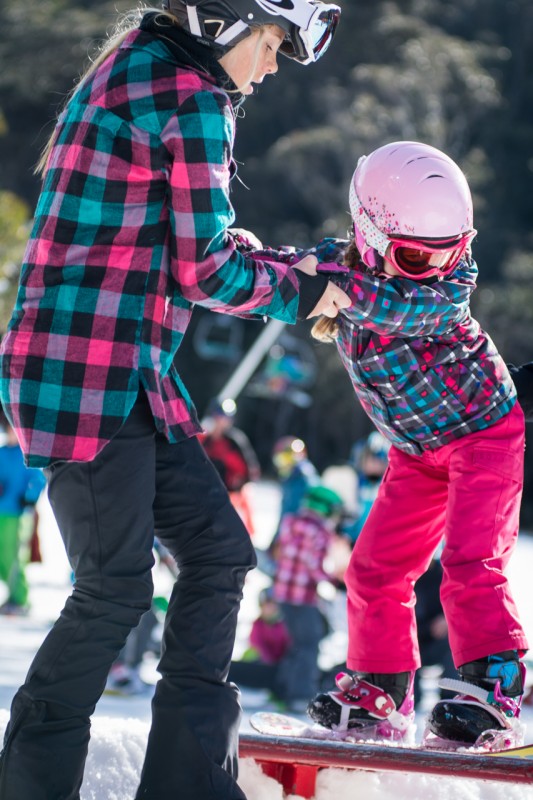 ---
Thredbo Parks 2015.. what's happening?
2015 saw some new features in the fleet. A long mellow pole jam, a waterfall box, a donkey kick box and a down flat down box. These features will be super fun and will help you step up your Terrain Park shredding. As well as the new jibs all the existing features received some TLC in the form of rust removal, new panels and a fresh coat of jam. The Thredbo Parks crew kept busy while they waited for winter to kick in.
---
Thredbo Parks Gallery 2014 Archive
Slideshow featuring images from Thredbo Parks 2014. Plenty of bangers no doubt!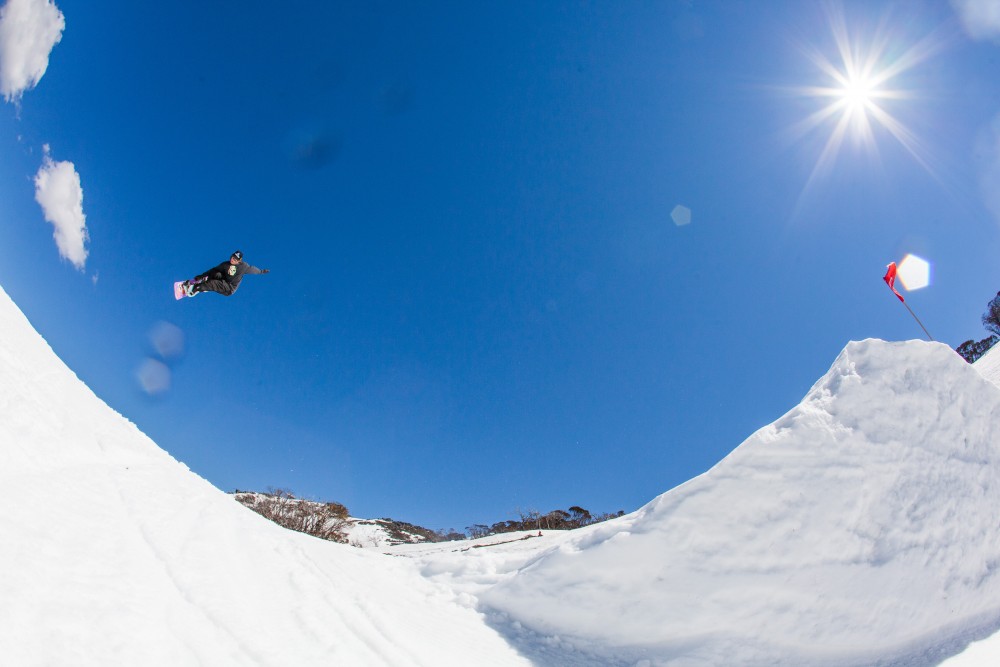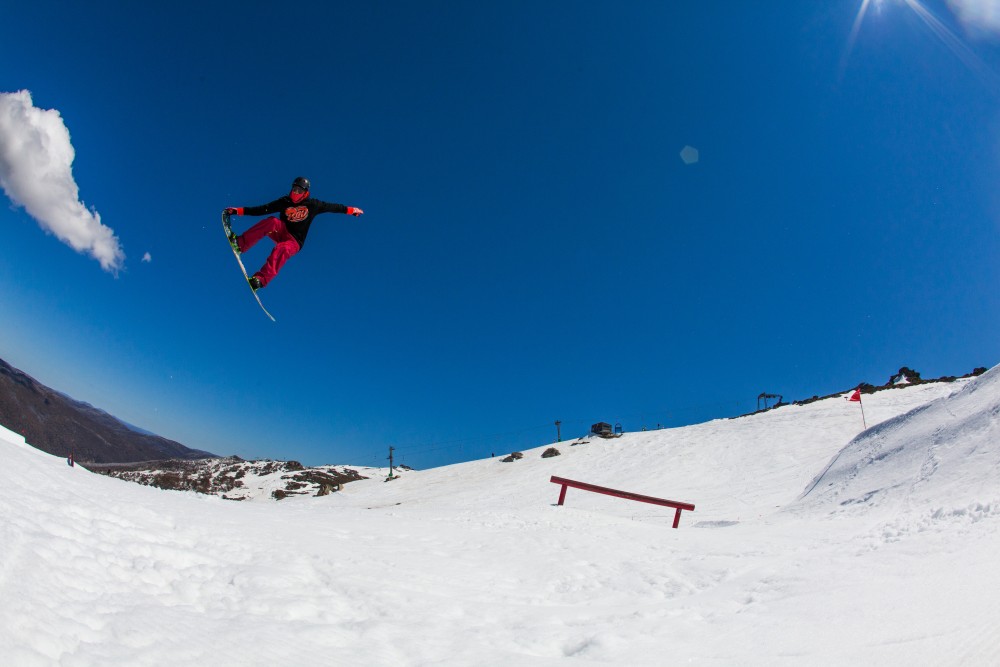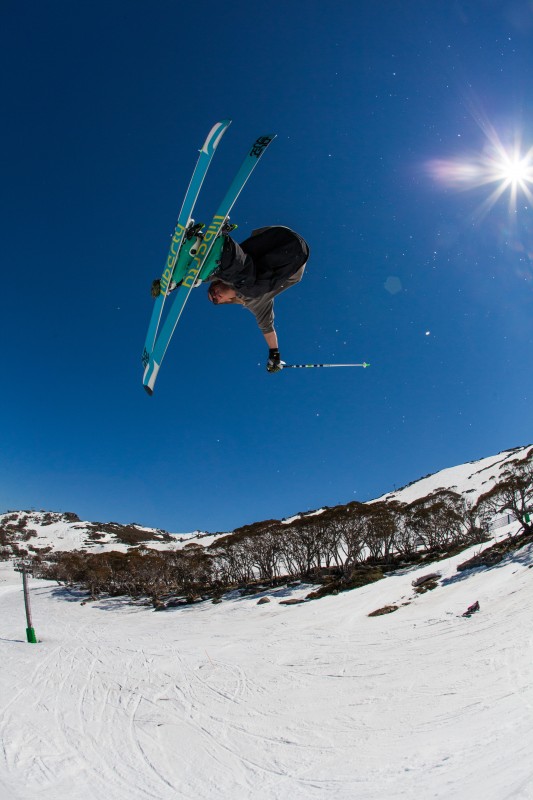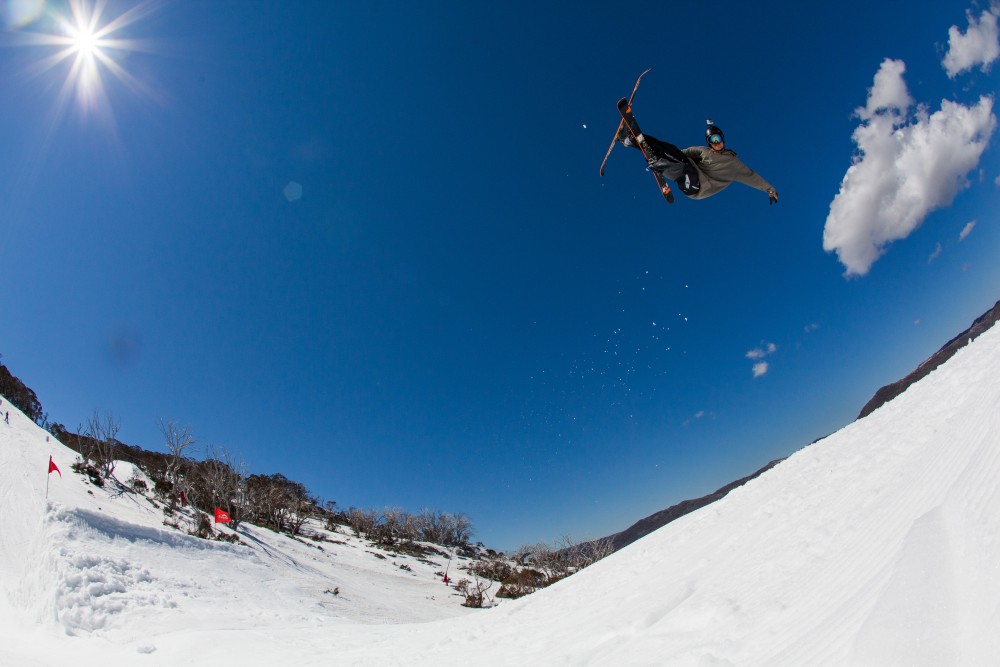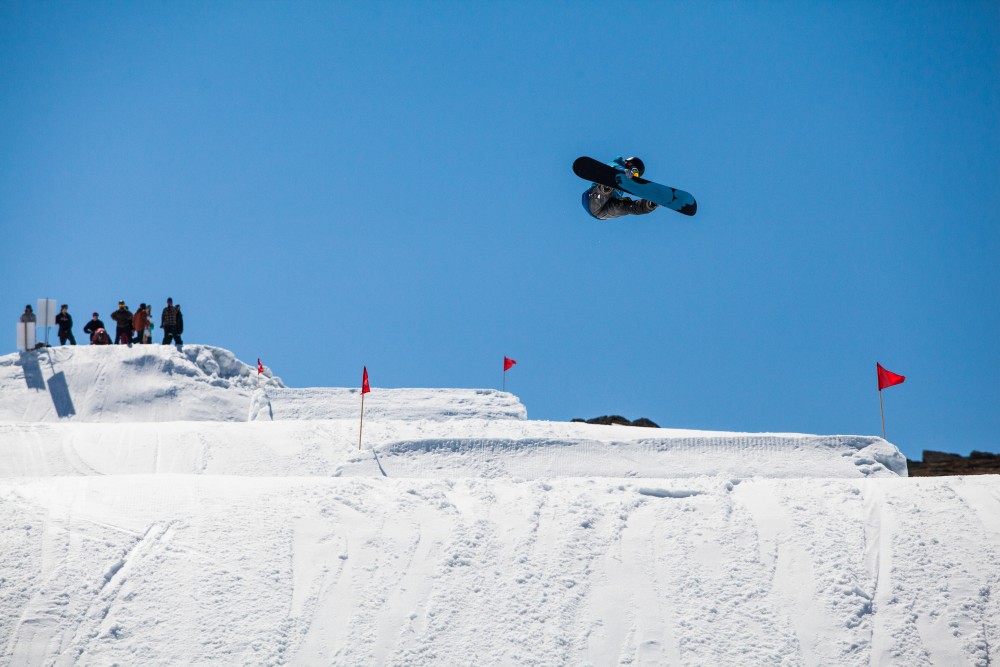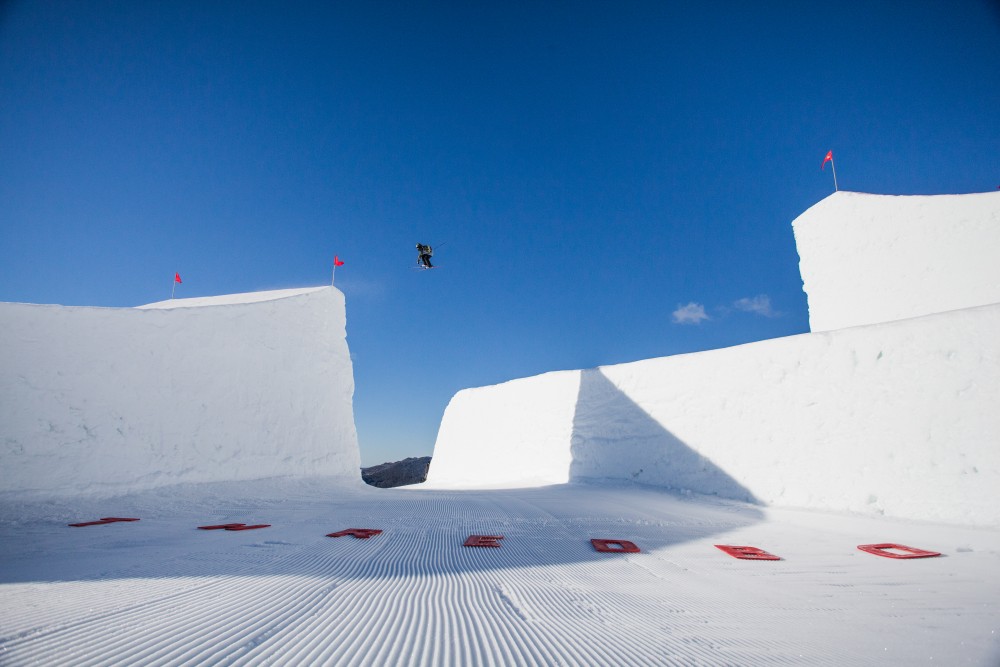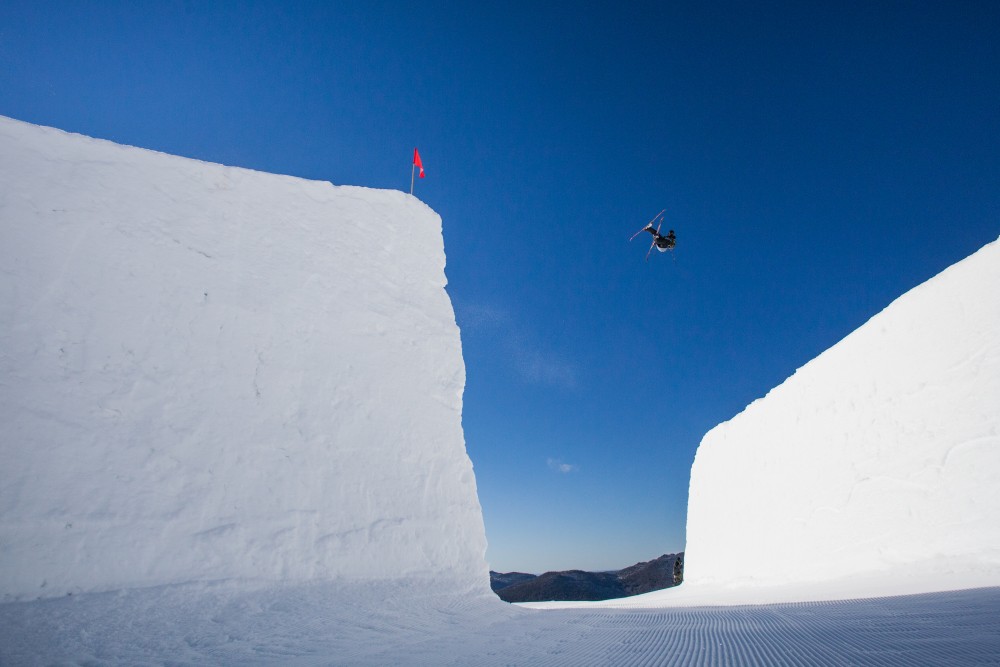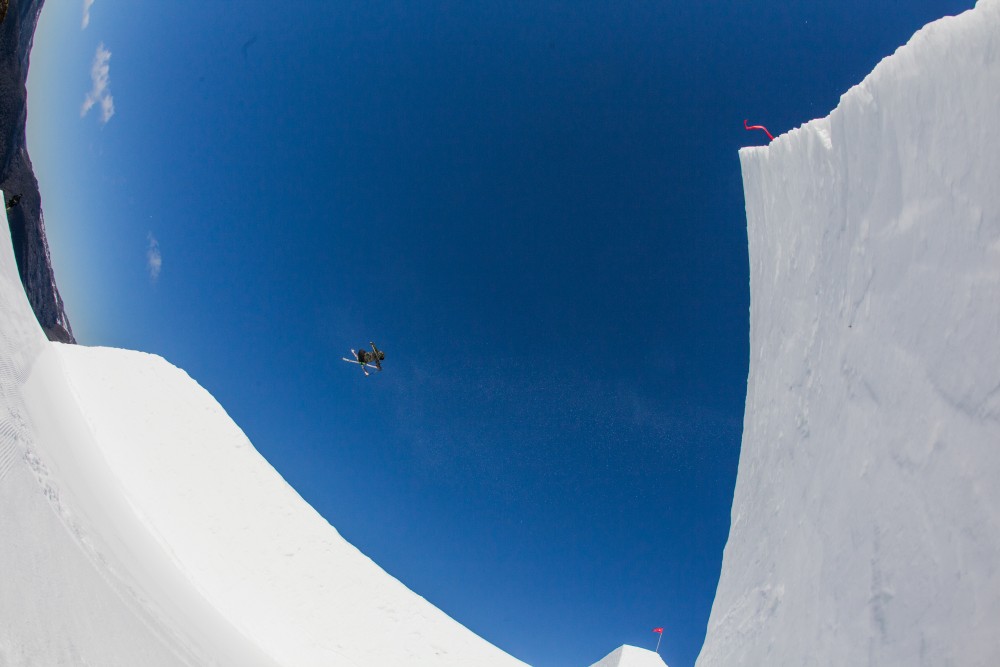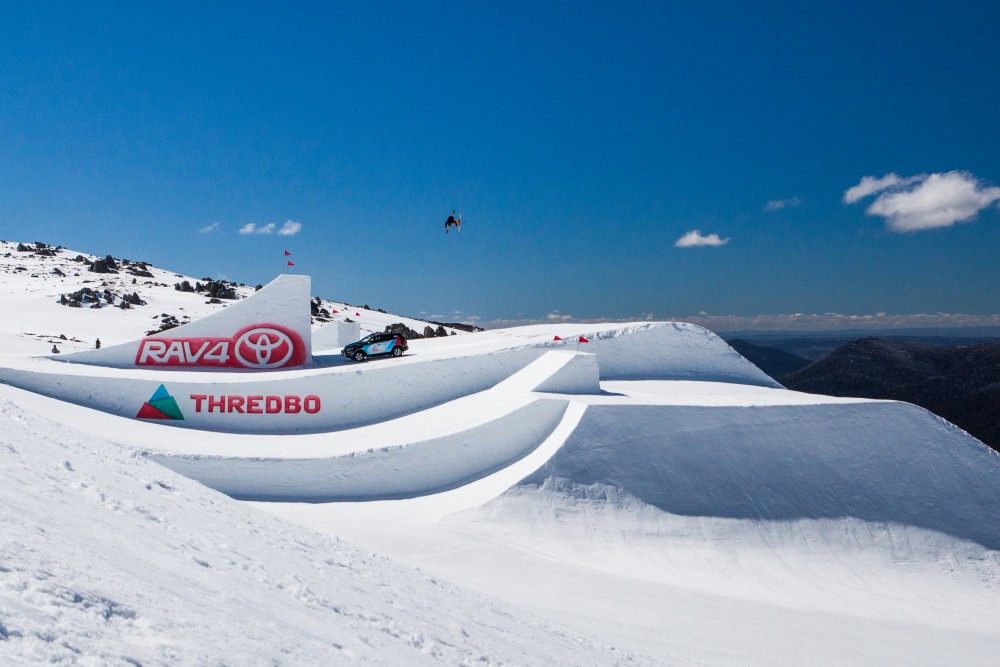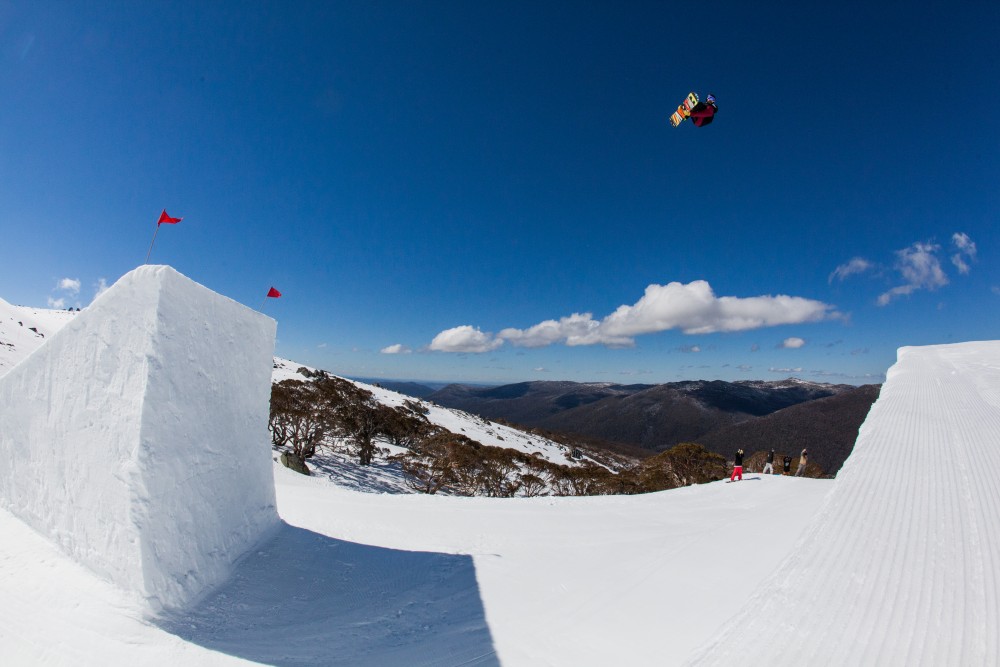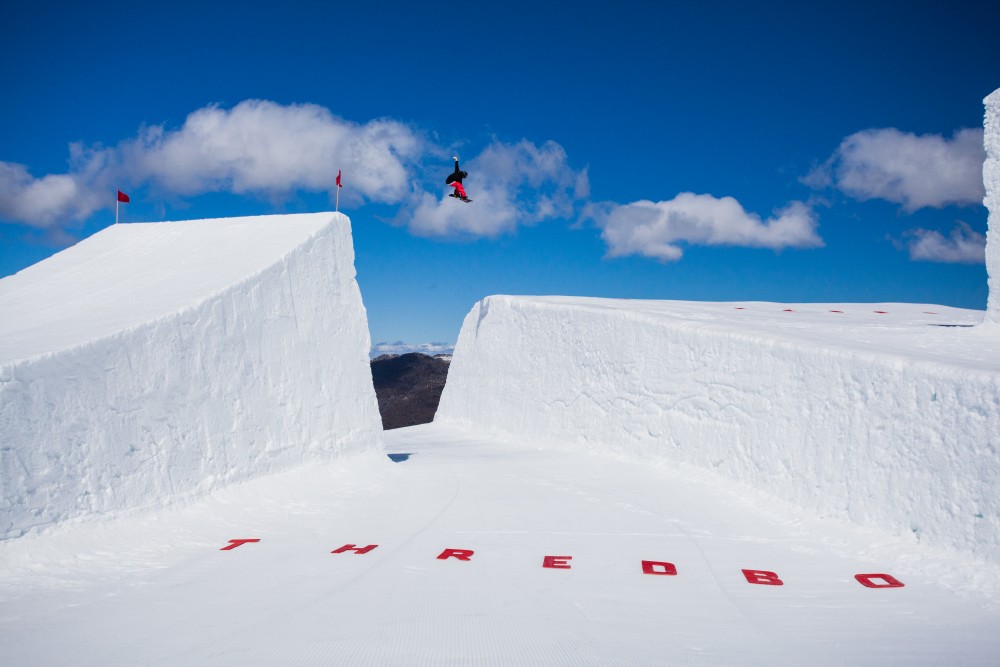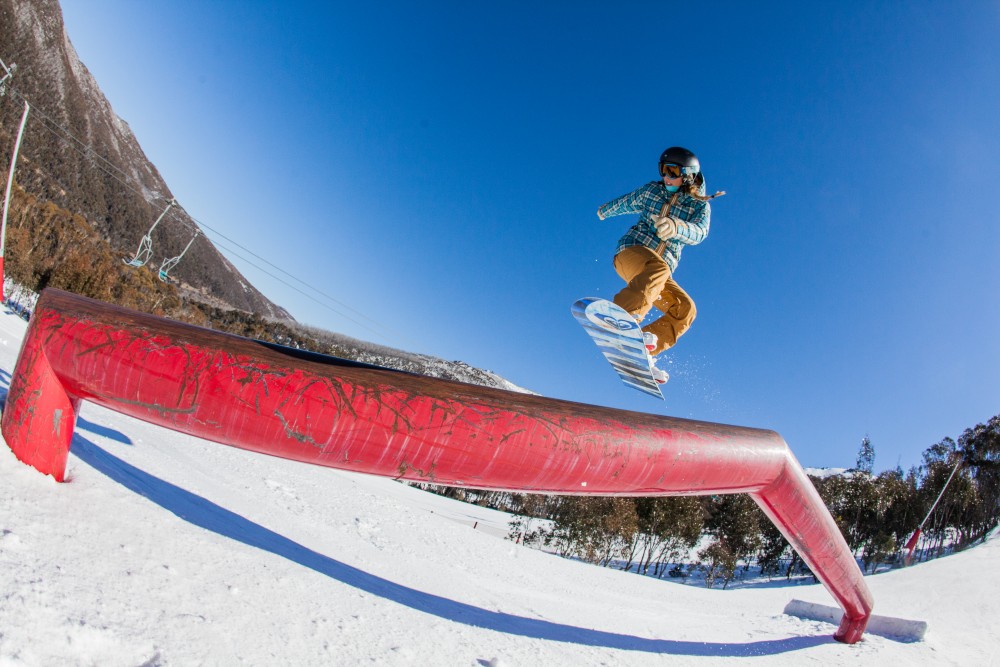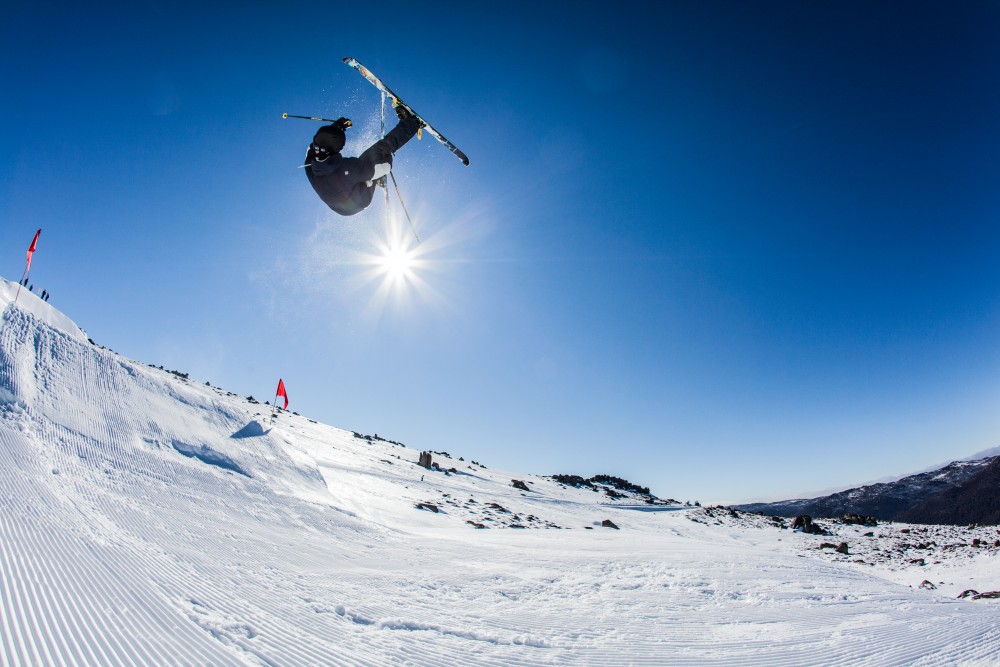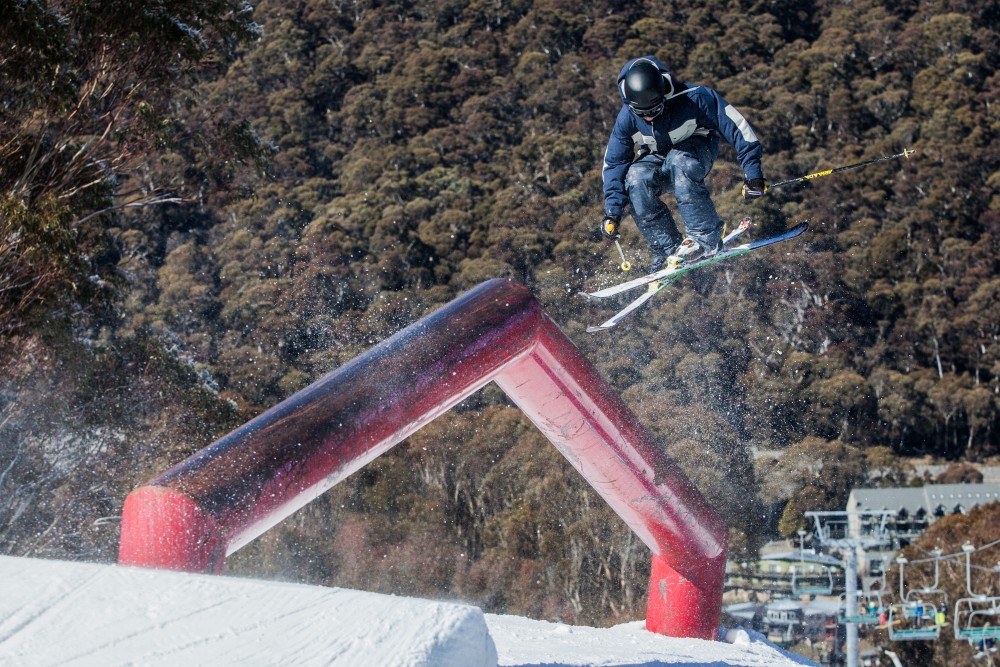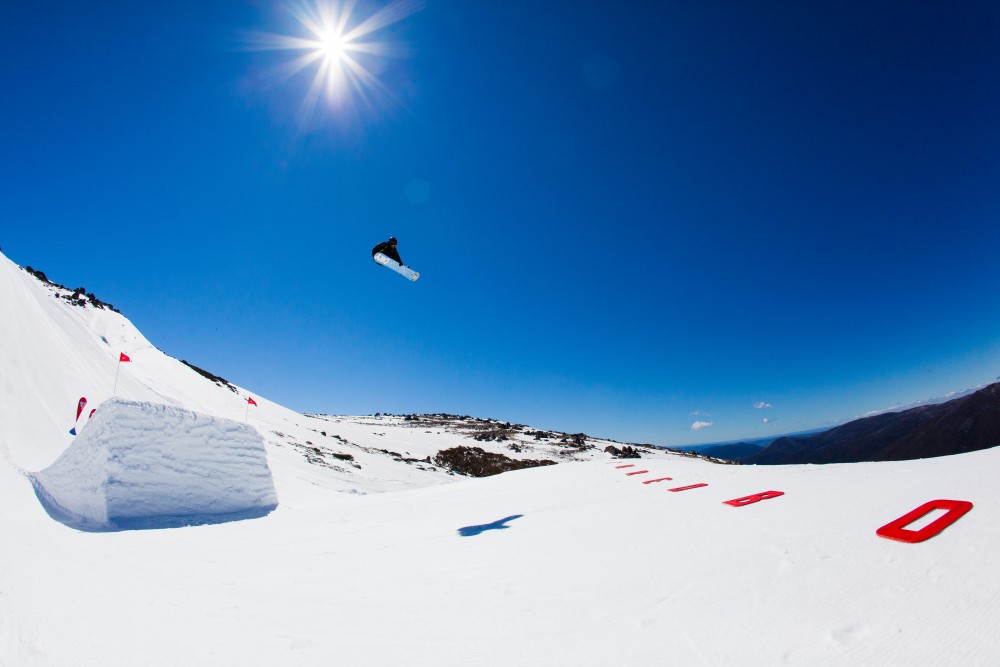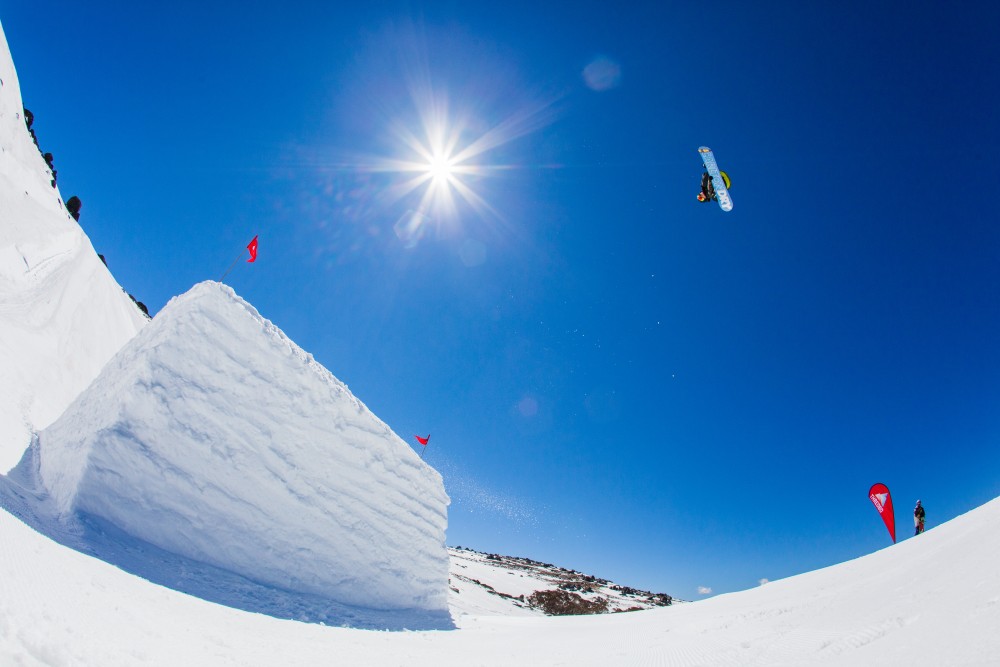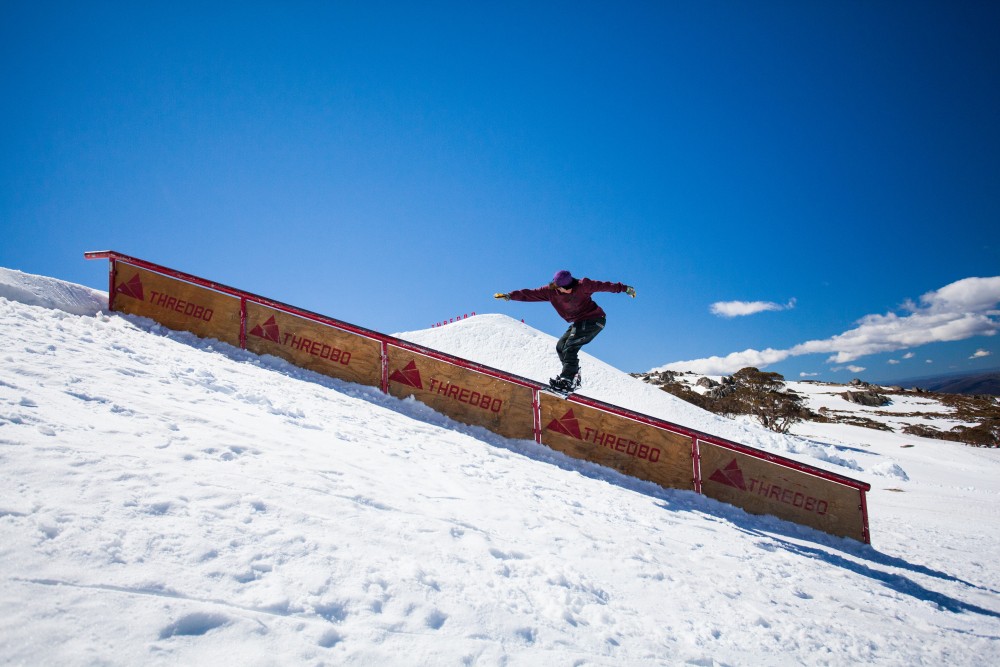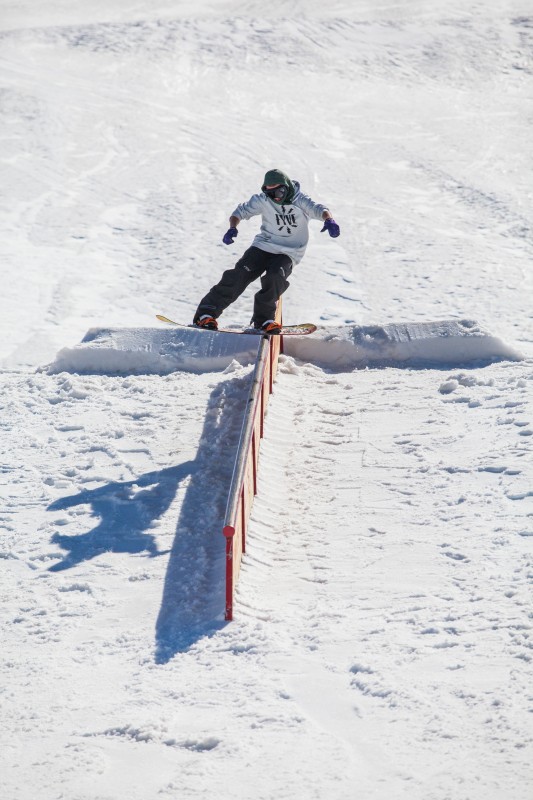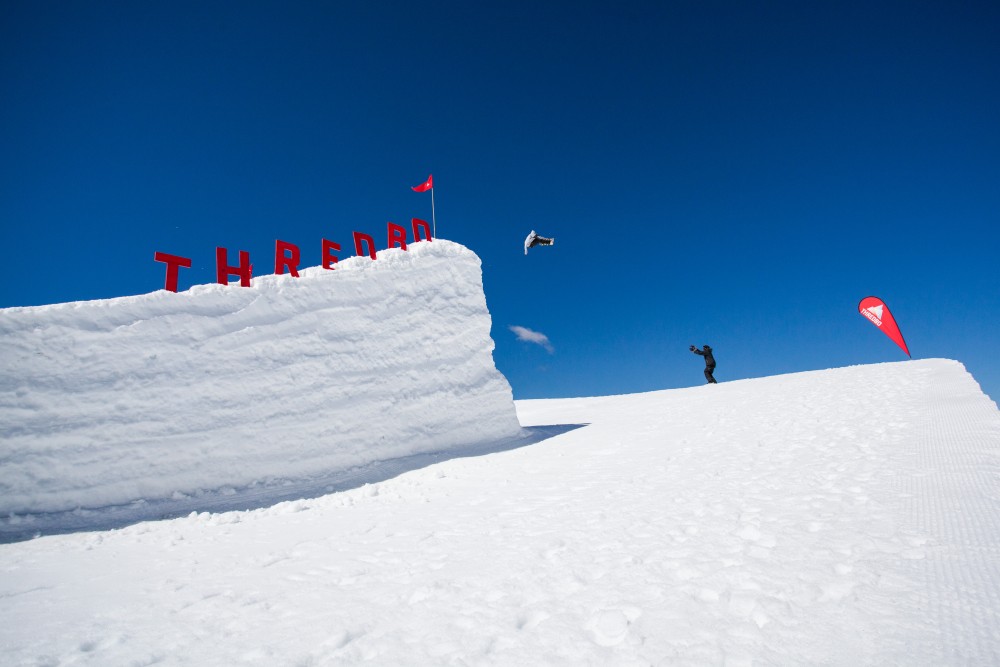 ---