Looking for the unforgettable family holiday? You've come to the right place!
With activities and events to suit every member of the family and endless unique experiences in a breathtaking environment, Thredbo ticks all the boxes and is guaranteed to create some unforgettable family memories.
What You Need To Know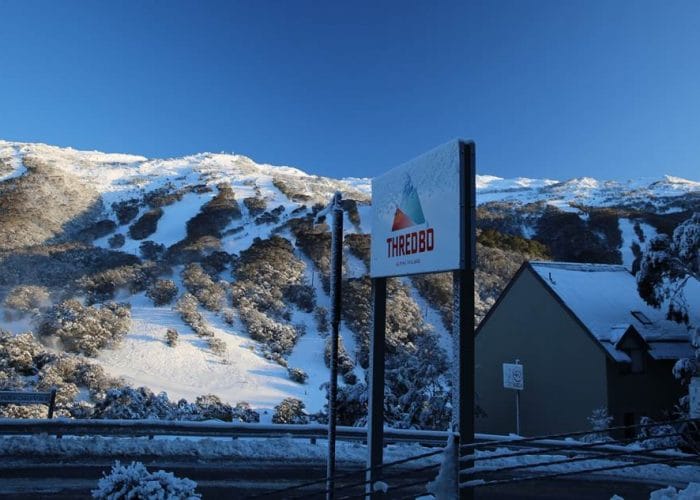 Lift Passes
Avoid paying full price by pre purchasing your Thredbo lift pass online. We offer the lowest prices online and it's a great way to maximise time spent on the mountain and not queuing to purchase your pass.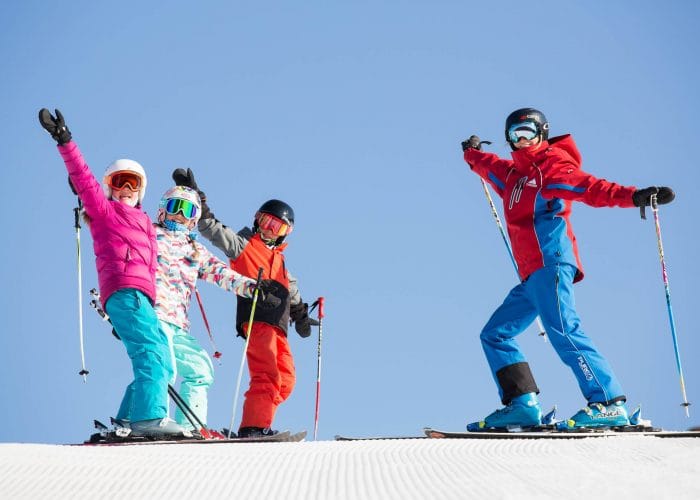 Lesson & Programs
Thredbo has one of the best ski and snowboard schools in Australia and offers a variety of lessons and programs to suit every family member.
There are great deals on passes, lessons and rentals for families.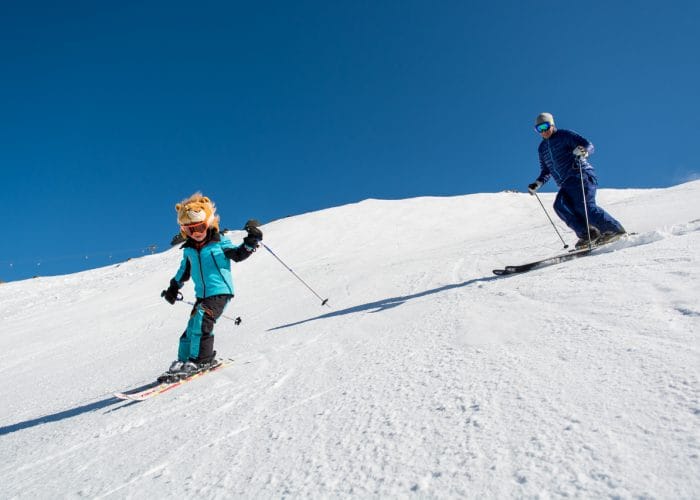 Kids Ski Free
Kids Ski Free is a great deal for families, where every 3 or 5 day Kids Ski Free adult pass is purchased, a child under 18 gets a 3 or 5 day lift pass for free!
2018 valid dates are June 9 – 29, September 3 to season close. Only available for purchase 7 days in advance.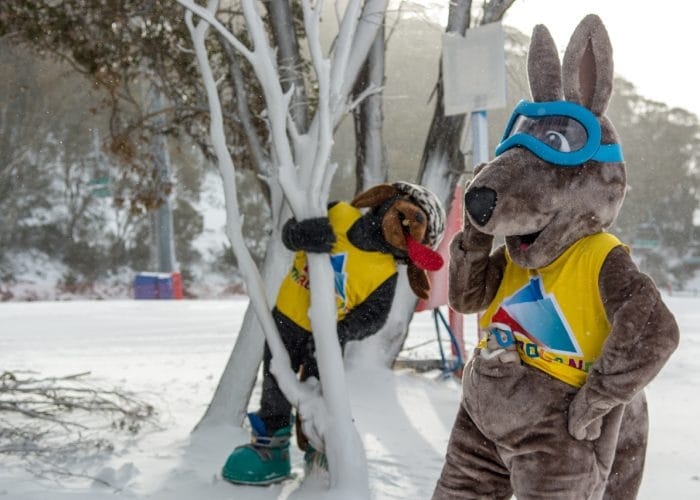 Activities & Events
Thredbo is home to a massive line-up of activities and events the whole family can enjoy. Every Thursday during winter enjoy the free Family Fun Night where kids interact and play with My Friend Mark and the Thredboland animals. Then as the sun sets, all kids ski down Friday Flat under the night sky with LED flares and enjoy the spectacular fireworks show that lights up Friday Flat. This is a magical night out the whole family can enjoy.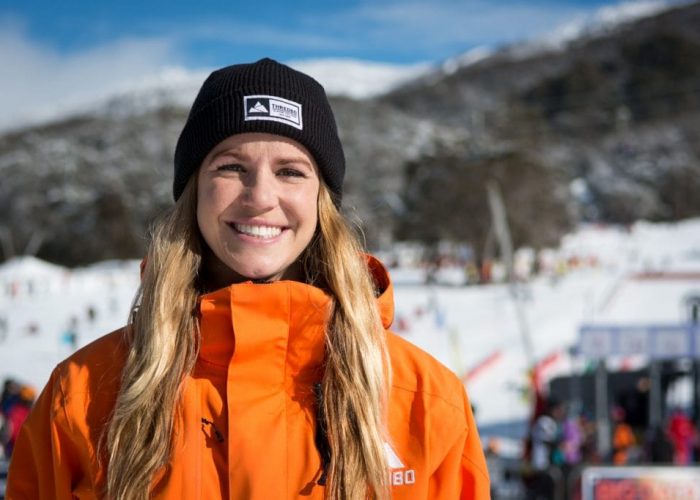 Toyota Mountain Tours
Explore Thredbo with one of our experienced guides thanks to the free Toyota Mountain Tours. The tours are 2 hours long and take you all over the mountain to explore and get some local Thredbo tips.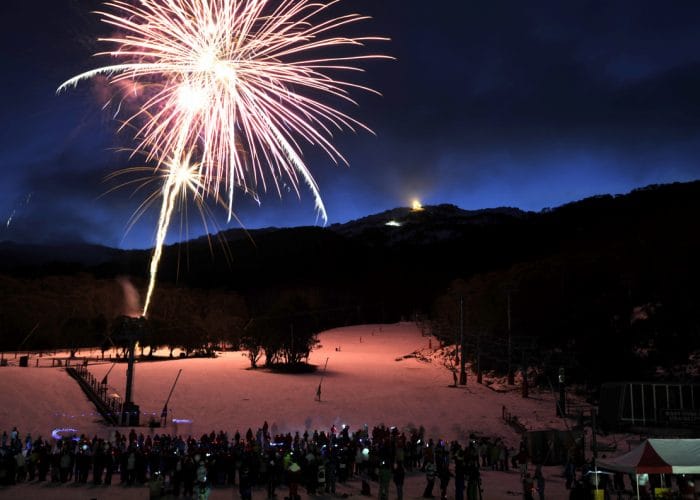 Twilight Riding
Thredbo offers twilight skiing and snowboarding every Thursday and Saturday night at Friday Flat in July and August. It's a great family experience as you link turns under the night sky and enjoy the magic of Thredbo's fireworks display that lights up the mountain.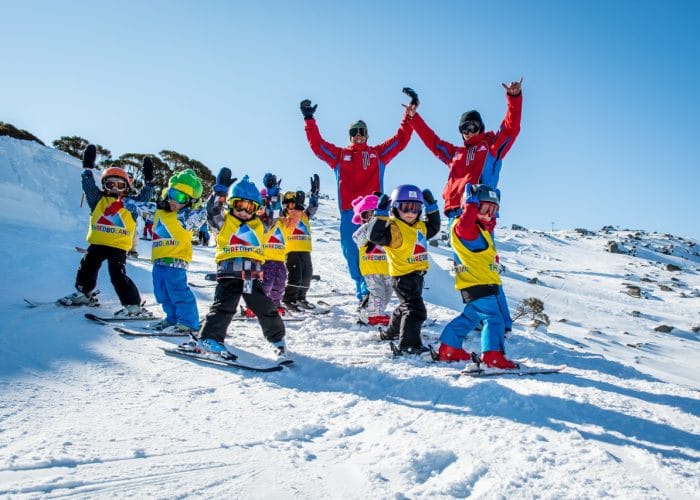 Thredboland
The perfect ski program for children aged 3 to 6 years, Thredboland provides kids with fun and safe ski lessons, meals and fun themes and activities to enjoy both inside and outside with their new ski buddies.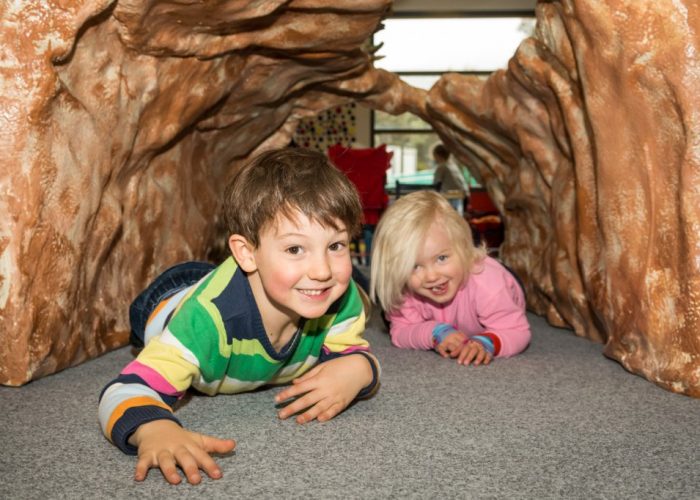 Child Care
Thredbo offers the perfect childcare program for children aged 6 months to 6 years old. All of the Thredbo Childcare staff are qualified, experienced and trained in first aid to provide a fun and safe environment for your kids to enjoy. Relax whilst you're on the mountain knowing your child is having lots of fun and is in safe hands.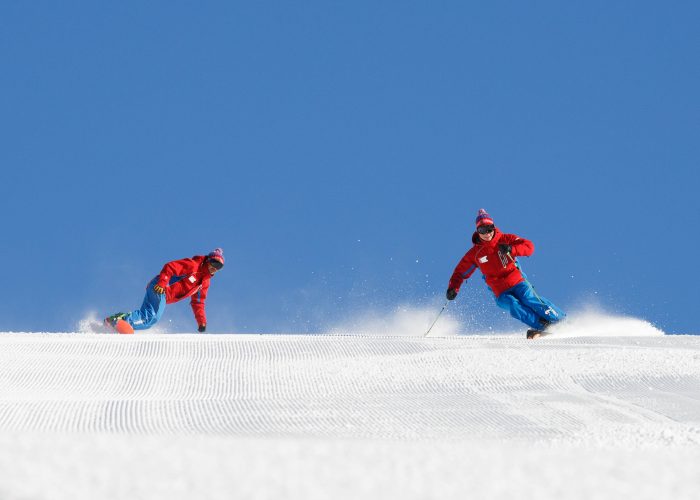 Private Lessons
Private Lessons are a perfect customised experience for those skiers and snowboarders of all ages who want to work on their style, skill level and confidence with the best instructors in Australia. Thredbo Snow Sports offers a great flexible private lesson program, allowing you to choose the time, day and how long you want the lesson to run for. You can form a group of up to three of your family or friends who are at a similar level for better value and more fun.
Premium First Timer Lesson Add On
This season Thredbo have a new Premium Beginner Ski Lesson where first timer guests can cruise into day one on the slopes with a 10:30am lesson start time instead of 9:30am. No need to now rush into the first day!
For only a $25.00 upgrade, guests gain access to a MAX 6 beginner ski lesson and a complimentary coffee from Friday Flat Bar & Bistro.
This promotion can be added at the time of purchasing a beginner lift and lesson or beginner lift and lesson plus rental product or after the beginner product has been purchased.
Start Your Family Adventure