By Zoë Fitzpatrick
In 60 years, Thredbo has seen A LOT of stoke. One might even say we've reached a stoked-time high, that we've stoked ourselves up for the winter, that we go stoke til' we're broke…ok, enough terrible puns, you get the picture. In celebration of 60 years of Thredbo, here are our – and your – top 60 moments of stoke of the season…
1 –  We kicked off 60 years of Thredbo with a win: Australia's Best Ski Resort (obviously)
2 – The G.H. Mumm Loooonggggg Lunch. Not a bad way to start Winter 2017.
3 – Thredbo went to First Base. In one-pieces. Retro one-pieces. With Hayden James. And Tom Tilley. It was lit.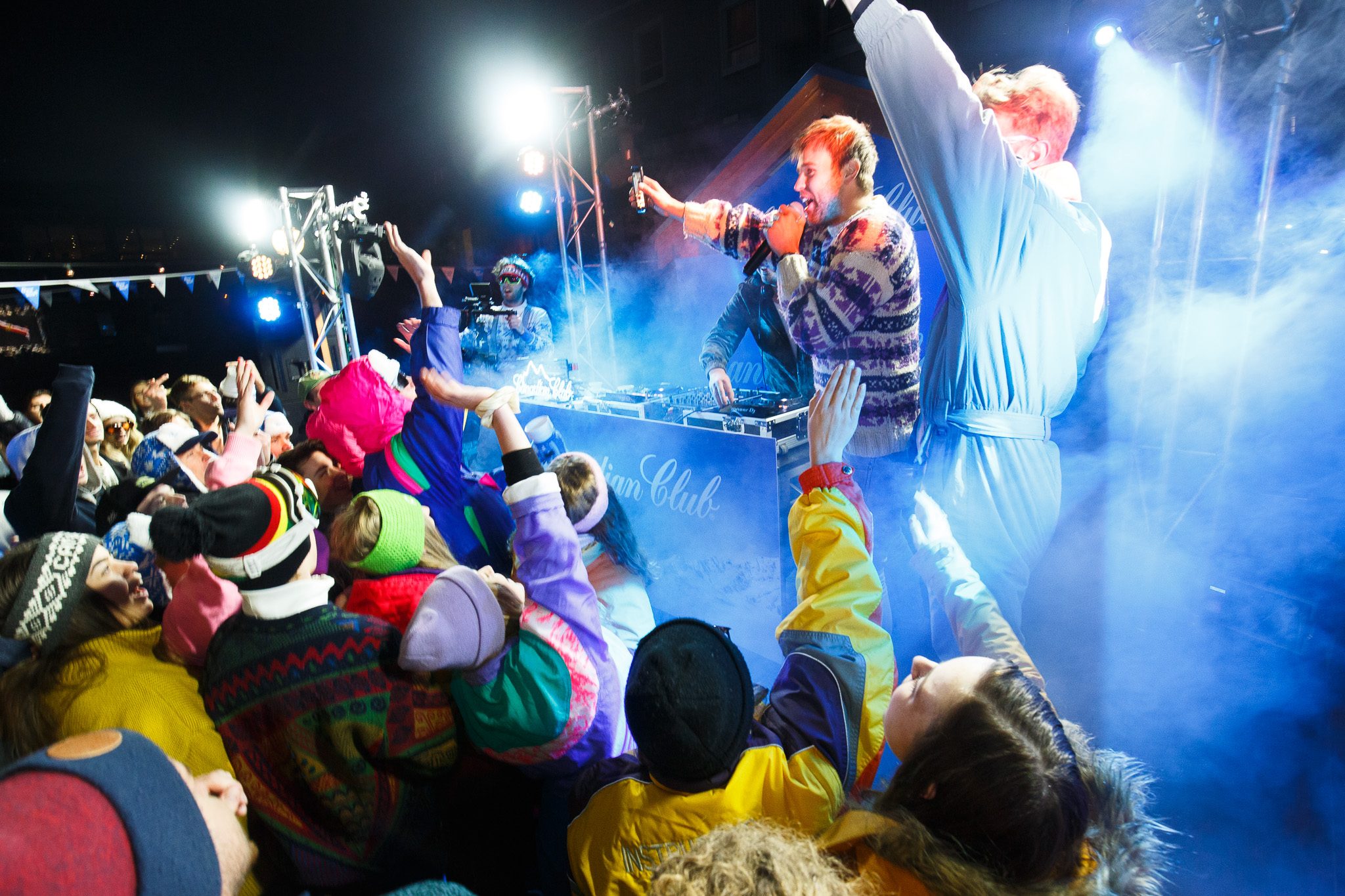 4 – Those retro outfits. You couldn't pack more stoke into a fluro, skin-tight one piece if you tried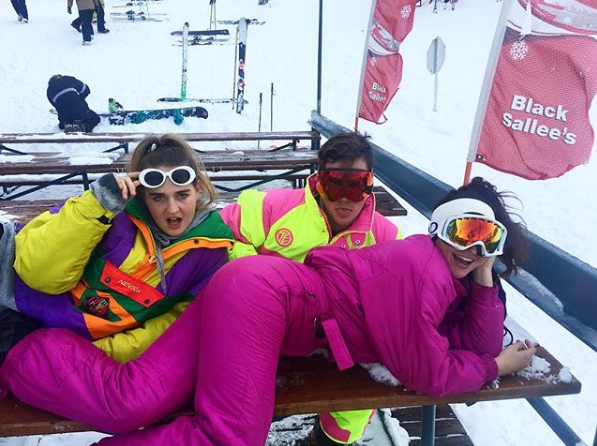 5 – Danny Clayton did a crowd surf AND a shoey #doublestoke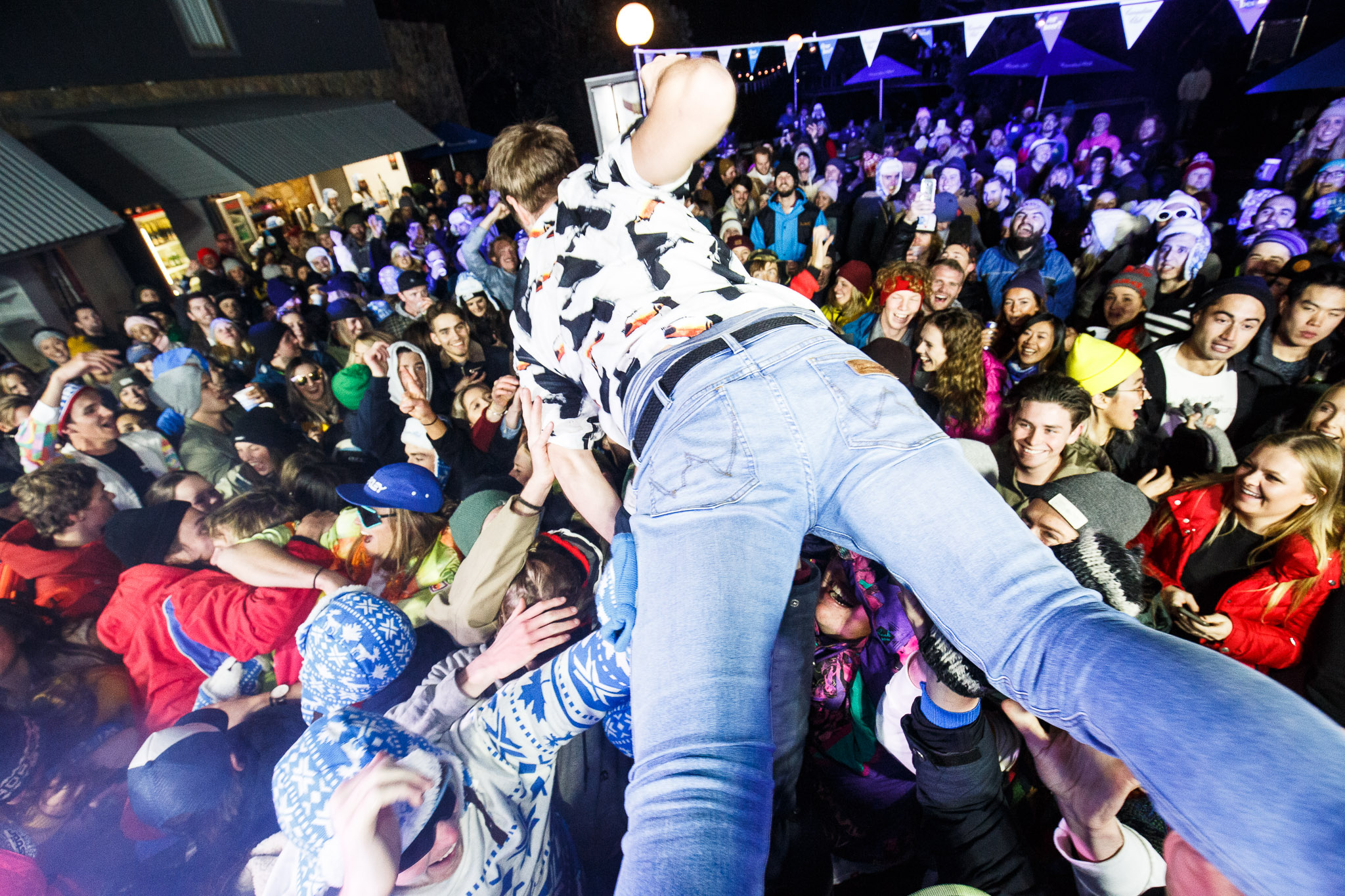 6 – We got some Lego Lovin' with treasure hunts, movie nights and of course some epic LEGO engineering at the school holidays LEGO Kids Snow Festival
7 – Early July and the POW days came in flyyyy: 25cm fresh for the school holidays
8 – Torah Bright shared her stoke with groms at the Mini Shred
9 – First-time-seeing-snow-stoke: we had a visit from surf-grommets Sabre Norris & fam
10 – Thrills, spills, swags and brags at the Snow Series Ridercross 
11 – Stoke was spread thickkkkk at Jye's Jam
12 – Bells were ringing! Thredbo got a Community Bell at the top of Karel's, Australia's highest lifted point…ready for EVERYONE (sumo suit or not) to ring
13 – POW: Protect our Winters & Jeremy Jones partnered with Thredbo to preserve the stoke for years to come
14 – We jumped in the Hot Dub time Machine to relive 60 years of music for 60 years of Thredbo. Power ON, stoke levels set to MAX.
15 – THE BLIZZARD OF OZ ARRIVED – the original snowstorm that broke headlines dumping 135cm…yewwwww!
16 – Post Blizzard of Oz POW days. It was like living in a real life snow globe.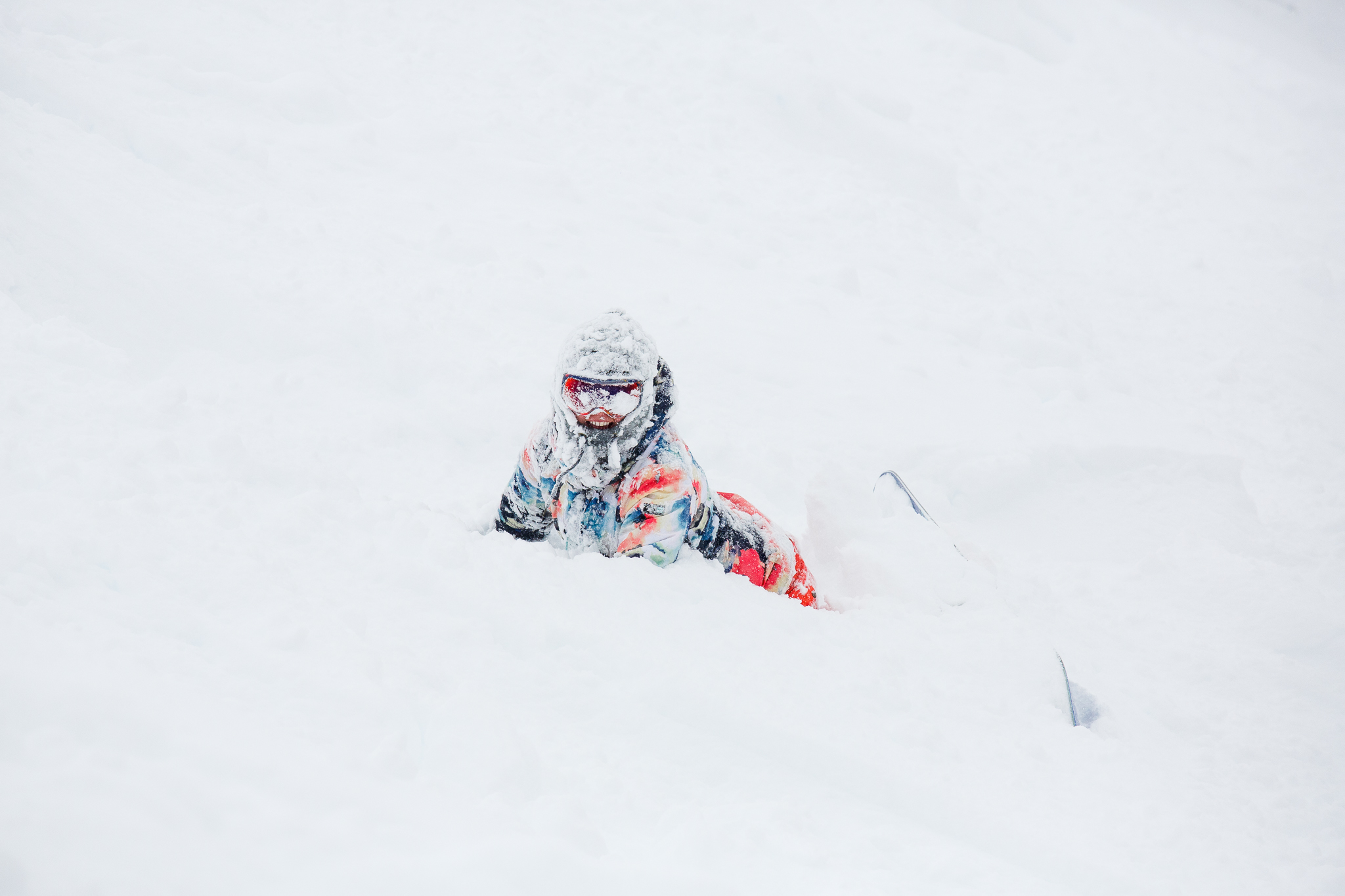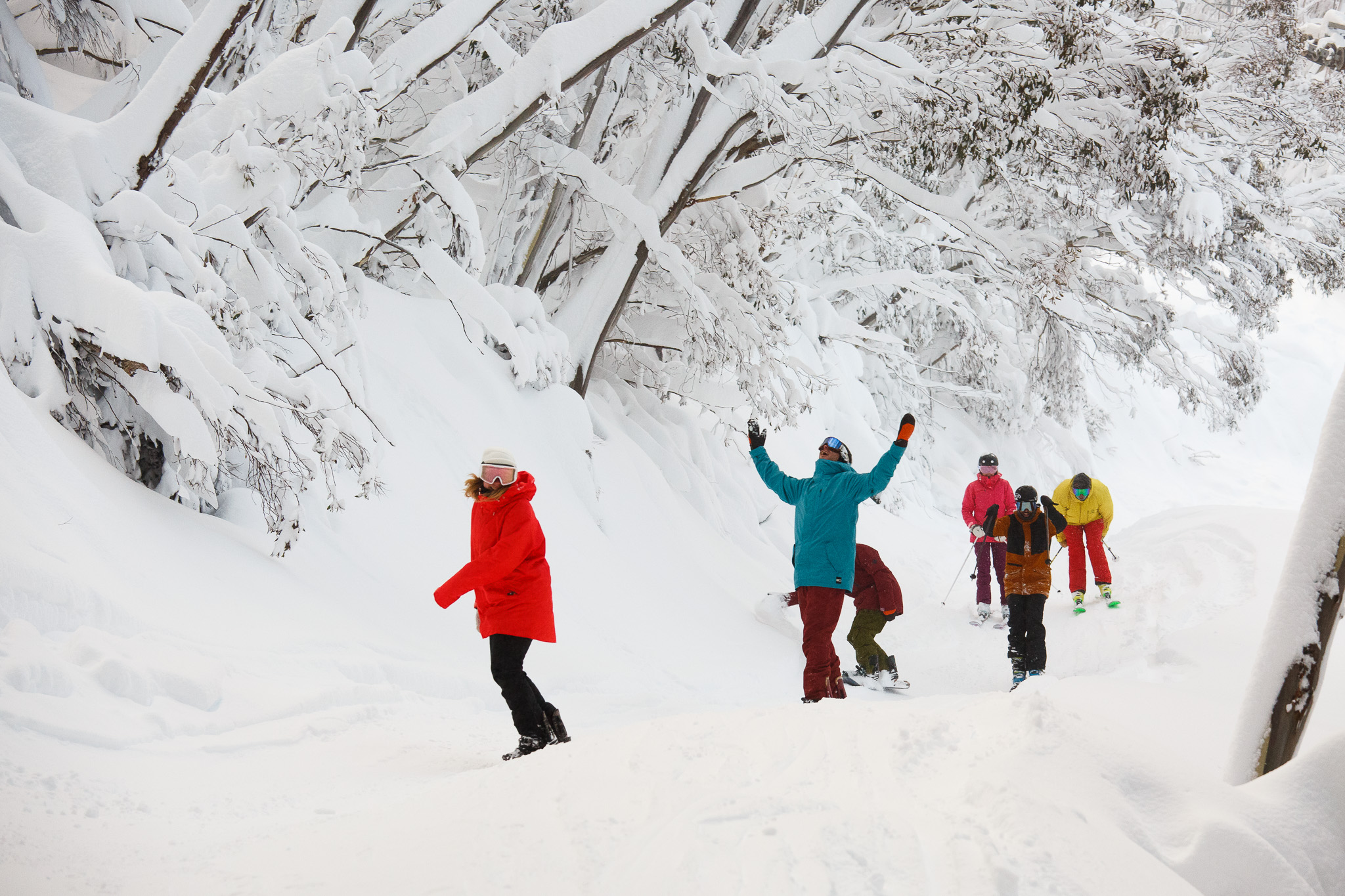 17 – Thredbo is this you?? The village was COVERED.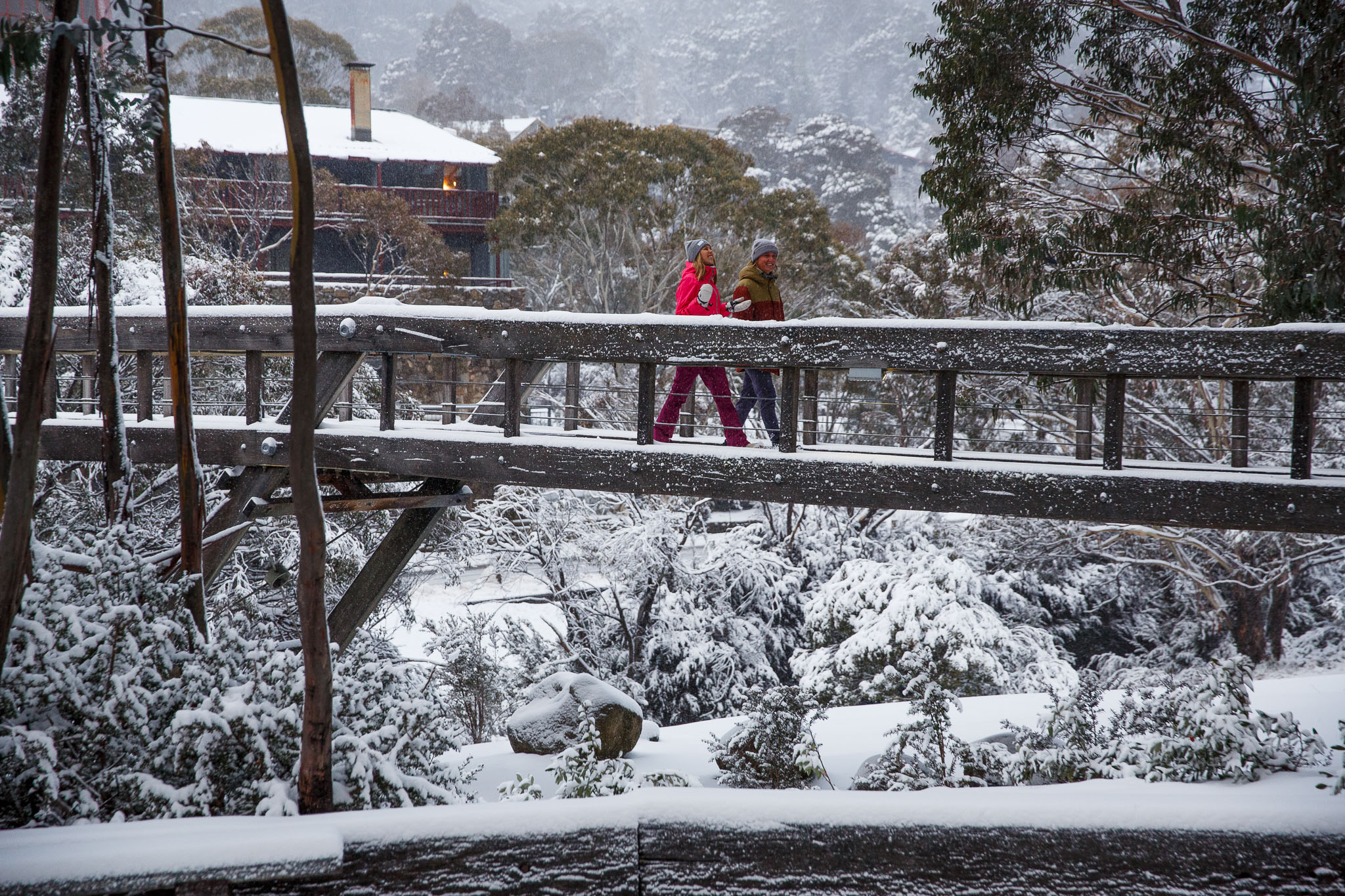 18 – Jeremy Jones came to Thredbo and got amongst some awesome back country skiing and caught up with our favourite Torah Bright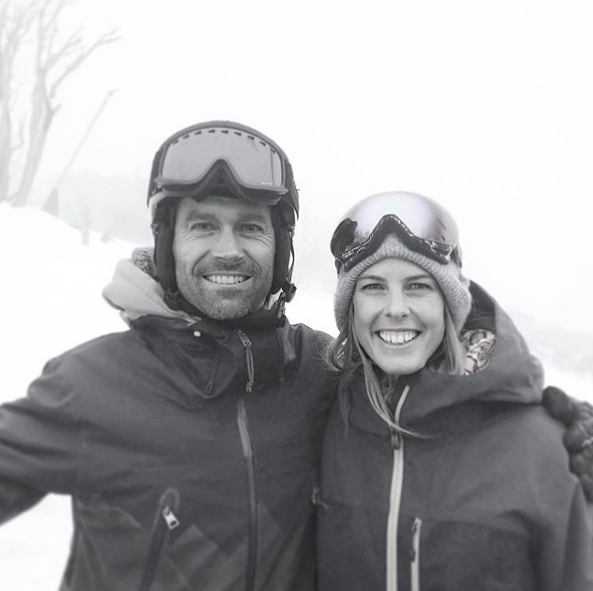 19 – We came, we saw, we WITNESSED THE LITNESS at the 2nd First base party
20 – Confidence Man. Things got weird. Amazingly weird.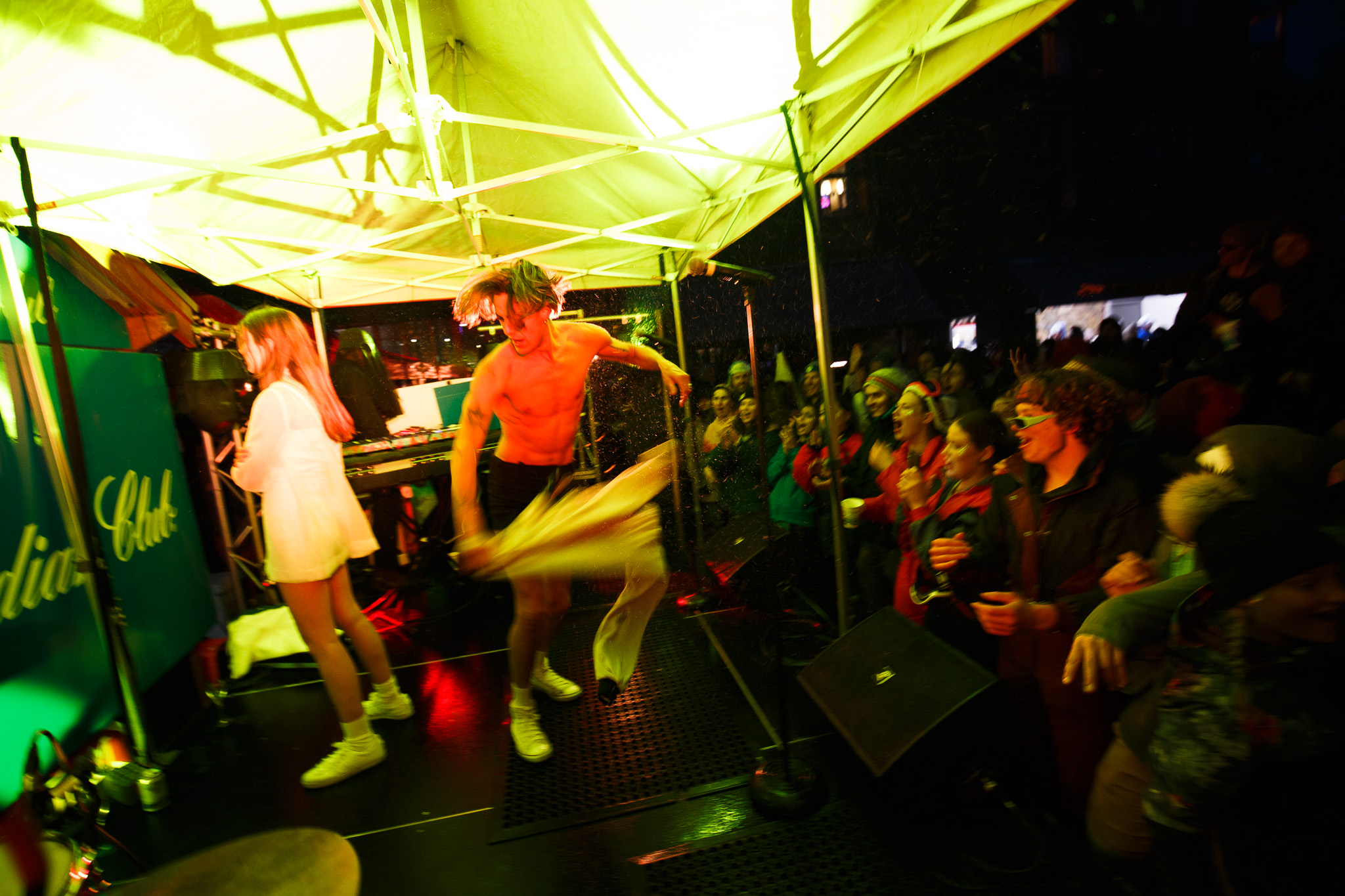 21 – Fresh powder & champagne showers at the G.H Mumm Top to Bottom Weekend
22 – 5th time Women's Top to Bottom Boarder winner Wiki Jones face was the picture of (champagne-soaked) stoke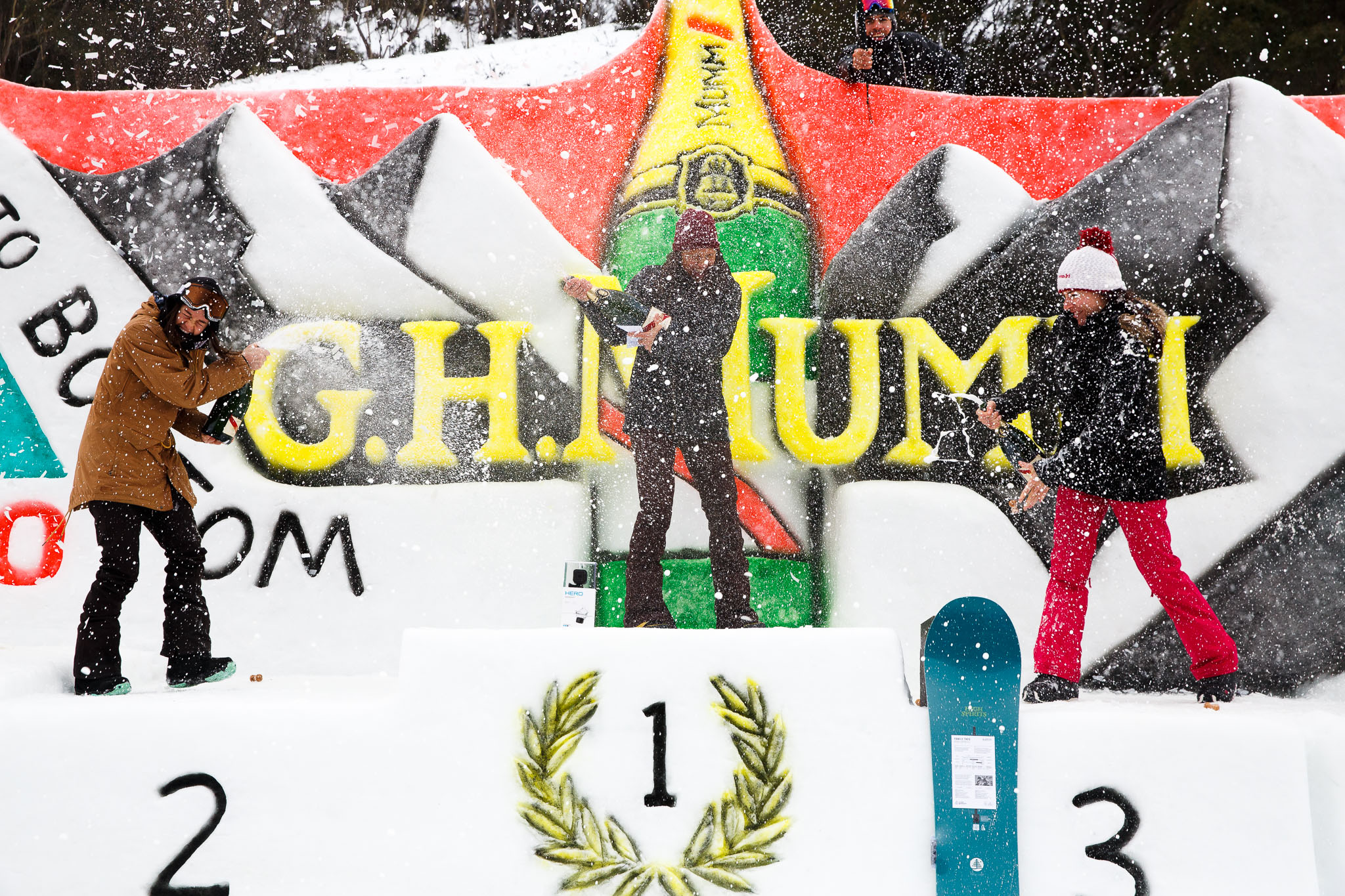 23 – Adam Podgorski pinched the Amateur Mens title at the finish line, while Olympian Scott Kneller claimed his 6th win
24 – There was G.H Mumm champagne. Lots of it. Glasses went from top to bottom – probably faster than the racers.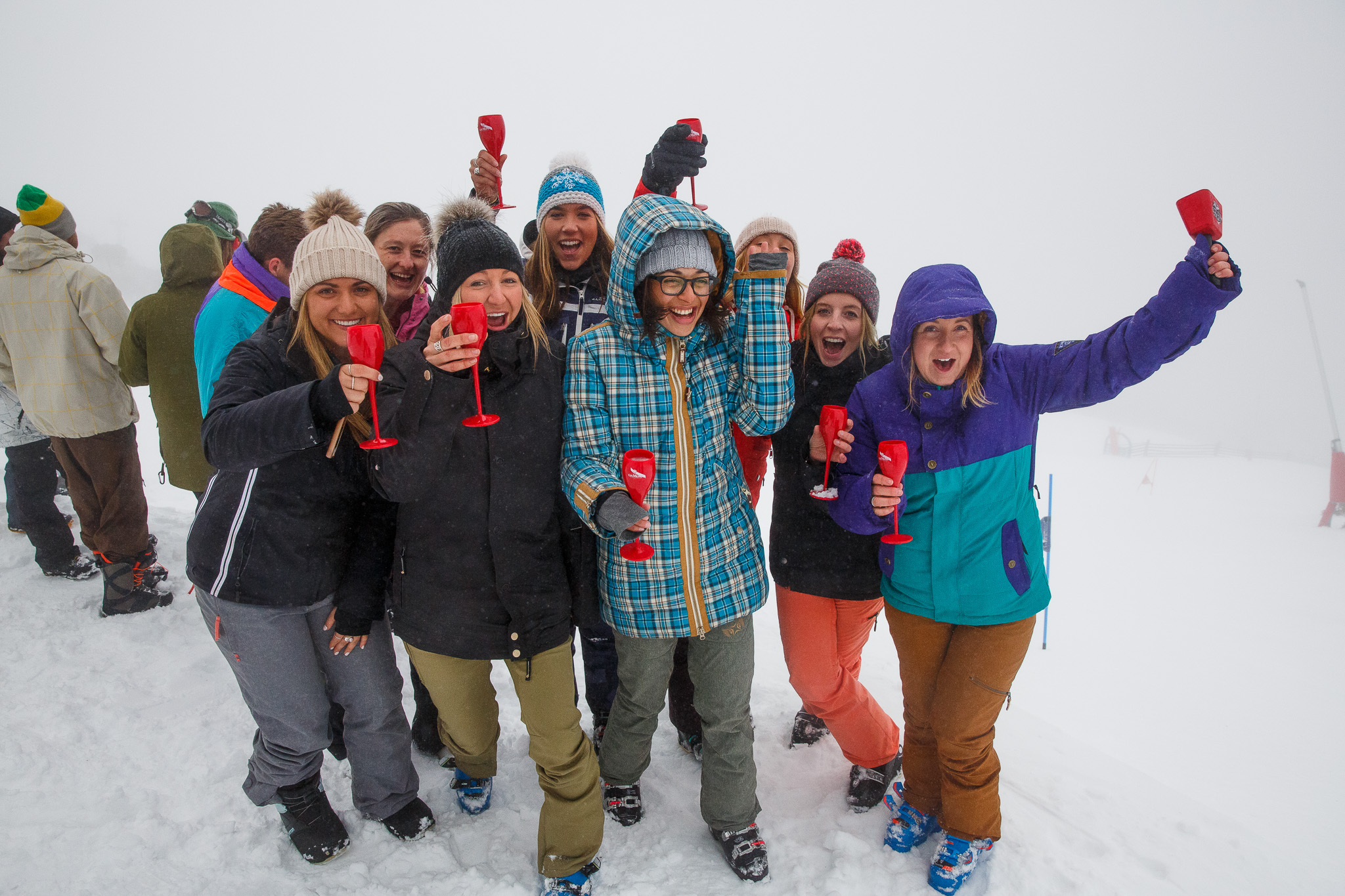 25 – The weekend of Après delivered with a hot DJ lineup featuring Jesse Porsches, KLP, Elizabeth Rose, MOZA and Commandeur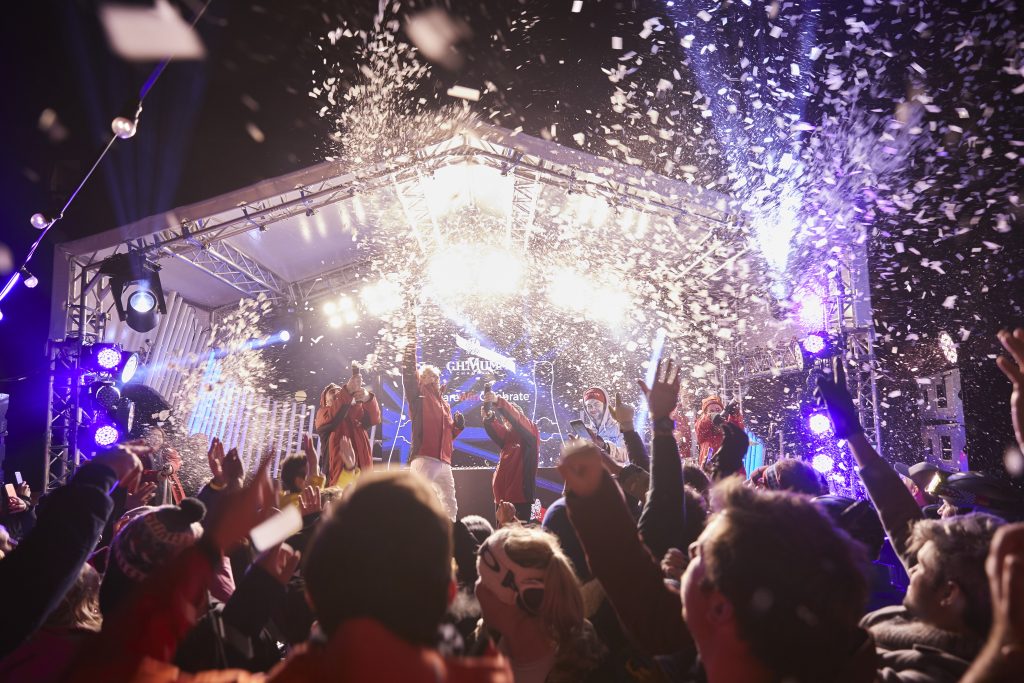 26 – Konnichiwa!!! BIG NEWS – Niseko is now part of the Mountain Collective
27 – The Today Show visited Thredbo… check out reporter @nataliacooper_ shreddin' it up
28 – The Blizzard of Oz 2.0 – Just like pokemon and high-cut swimsuits, we weren't expecting to see it again, but weren't we glad we did…another 60cm in two days meant it was POW CENTRAL!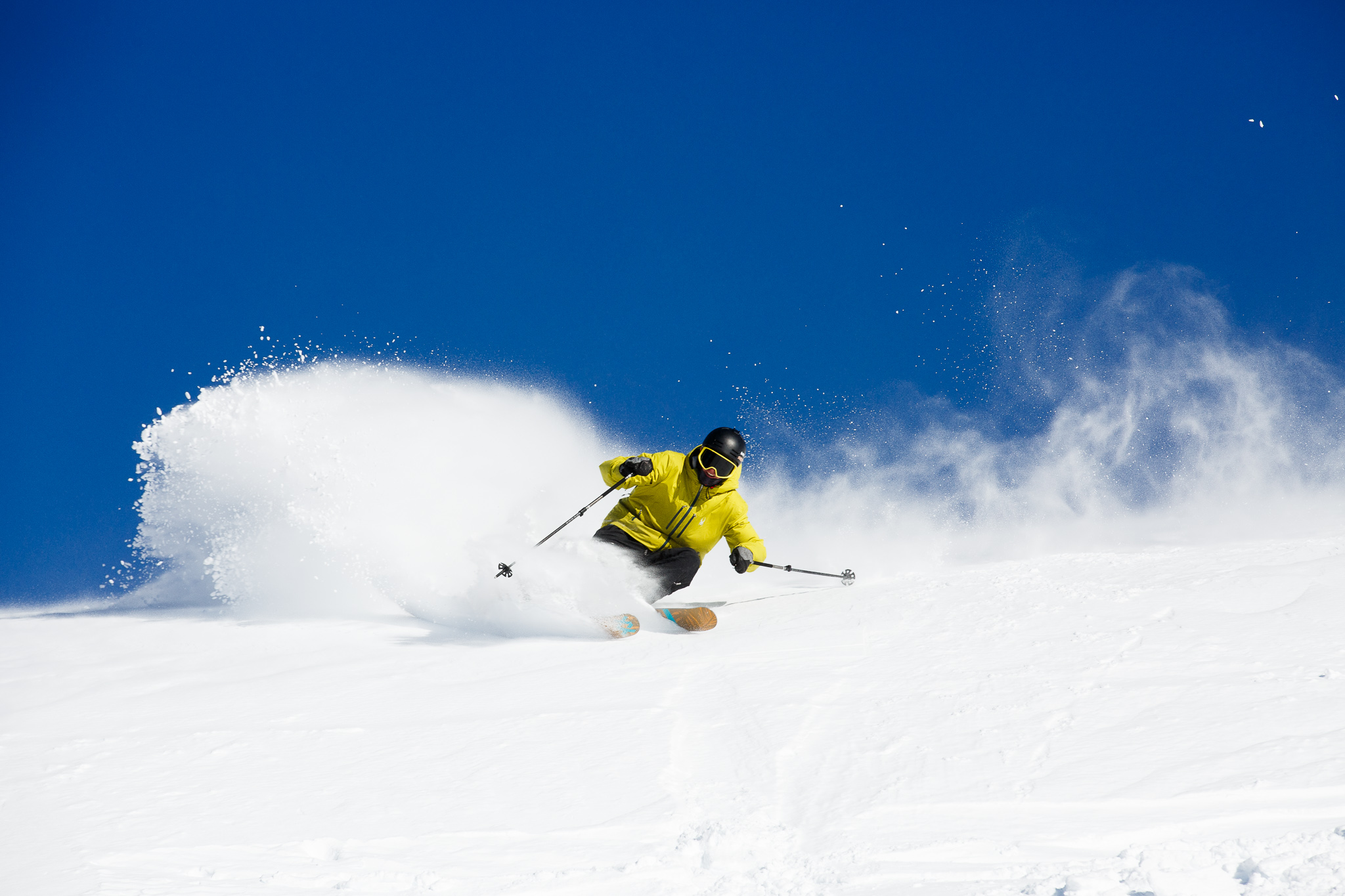 29 – Client Liaison, the renowned KINGS OF APRÈS brought the party to Thredbo once again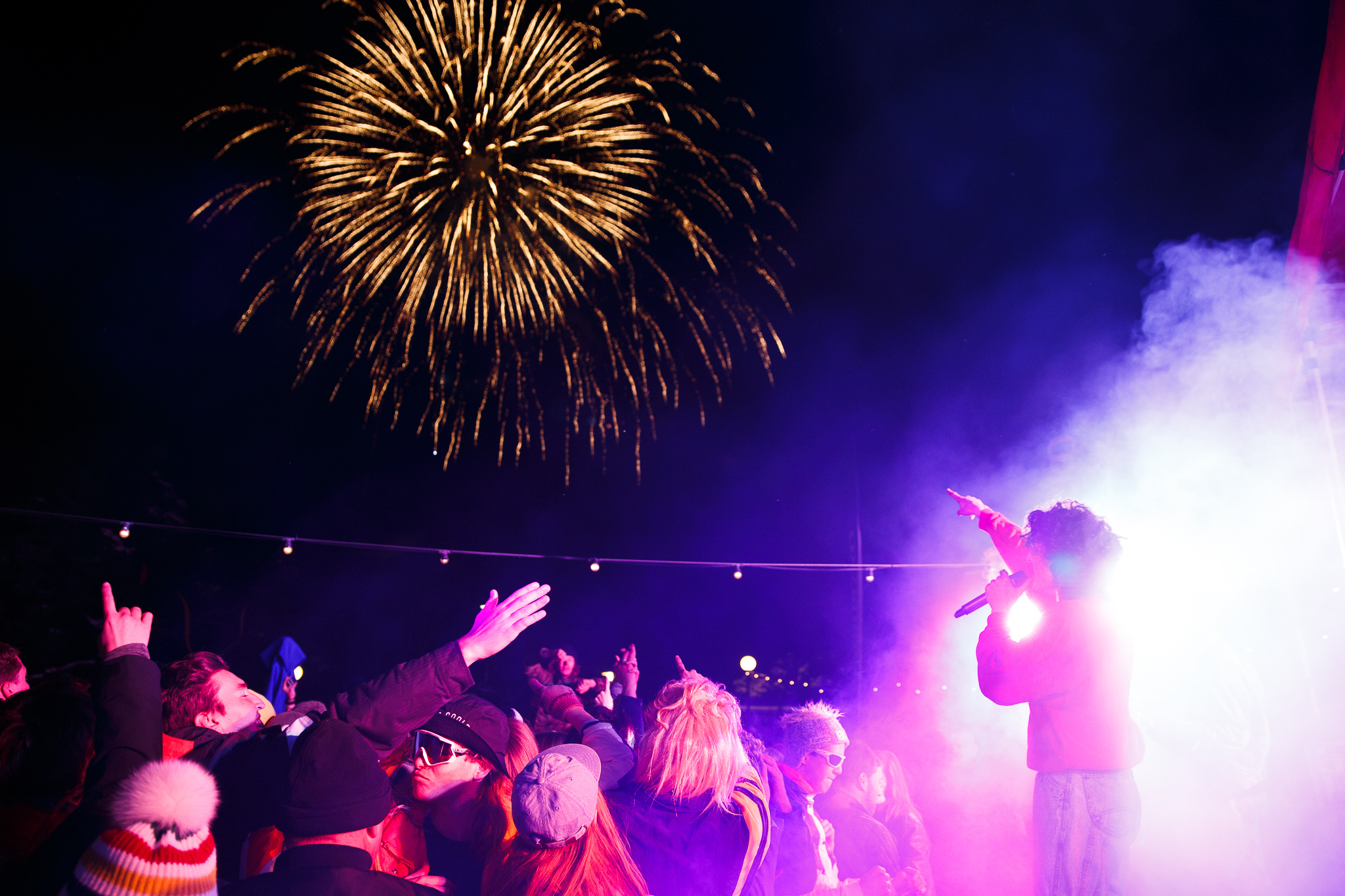 30 – The Preatures & their heavenly new album descended on Thredbo – Preach.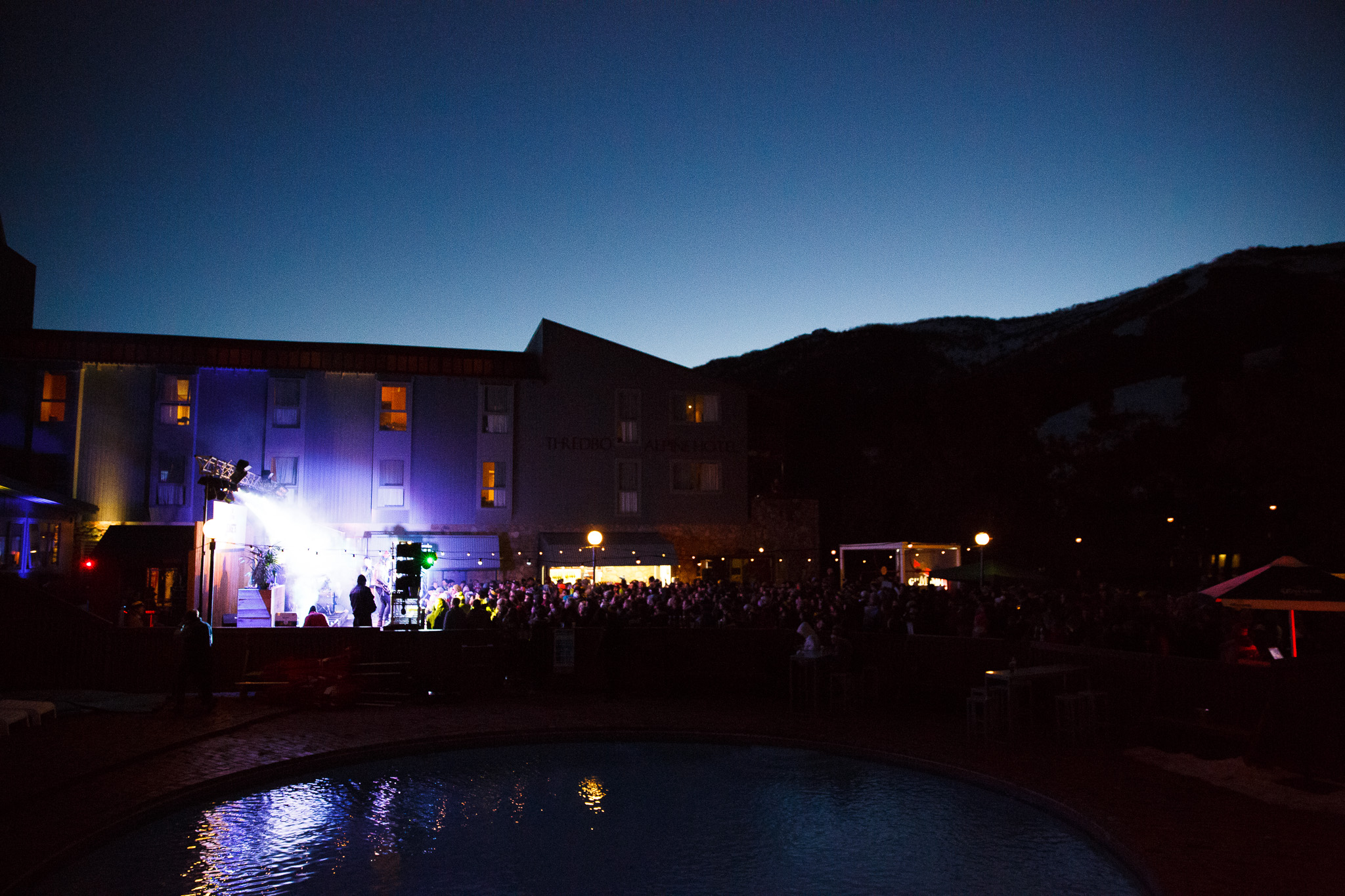 31 – The world's top ski racers fought it out for Olympic positions at the FIS ANC Cup… #celebrityspotting with the Swedish Women's ski team (amongst others) in town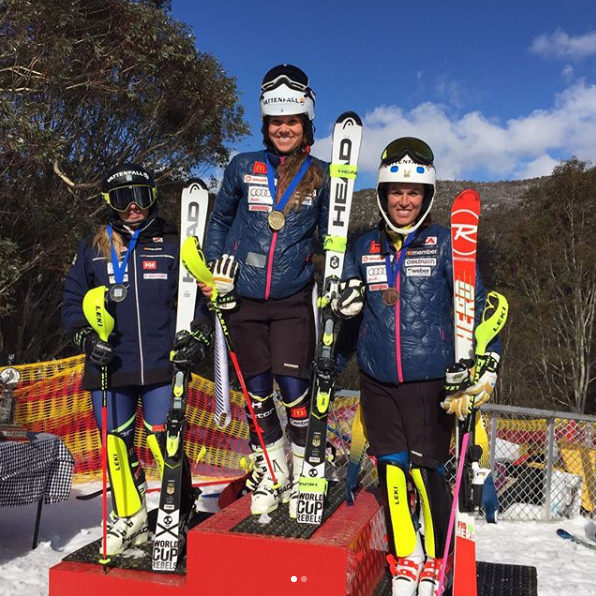 32 – BLUEBIRD STOKE…the best kind of stoke. And there was mountains of it this season.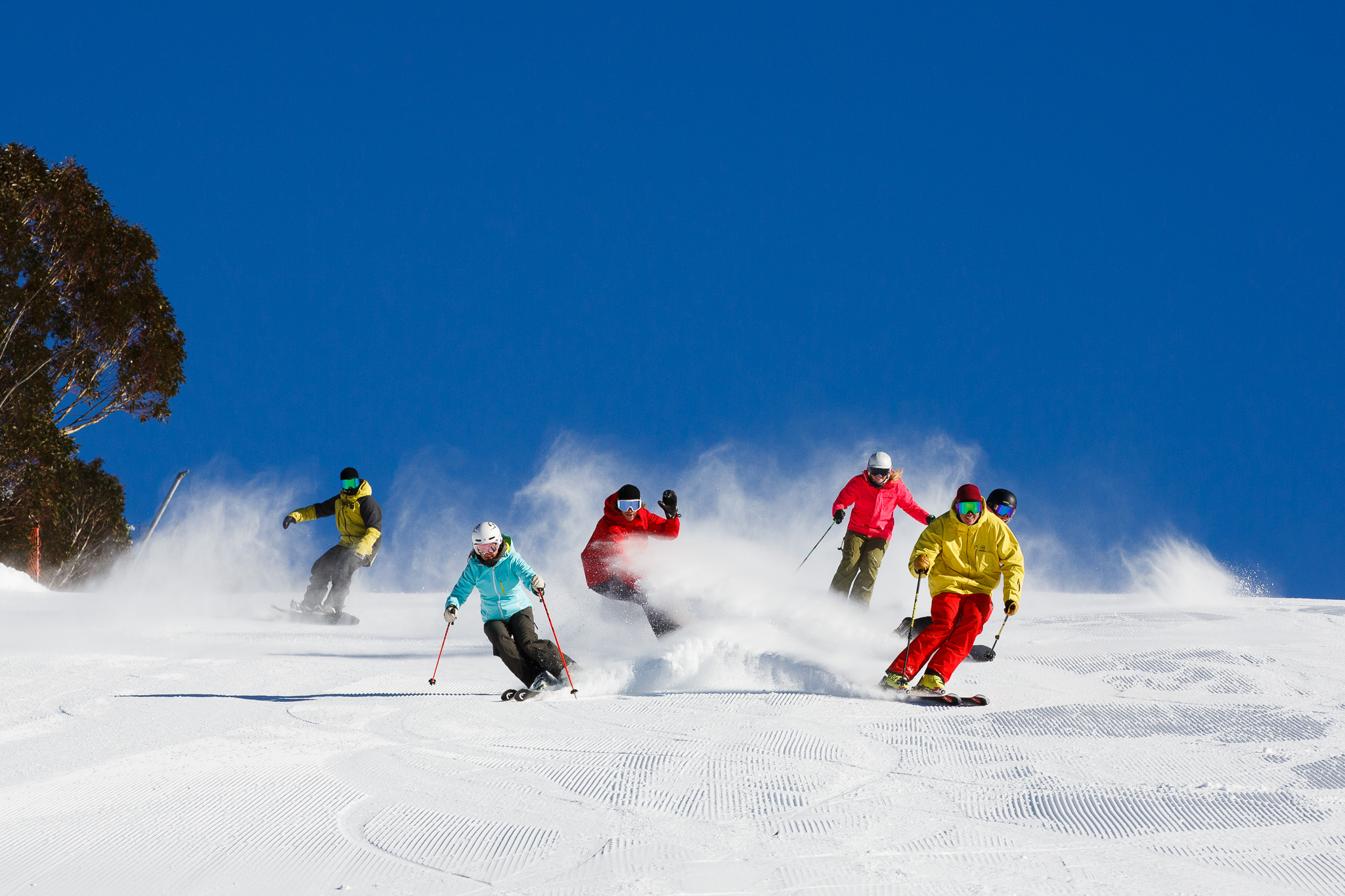 33 – Our legendary Snow Sport Instructors… spreading stoke & smiles throughout the season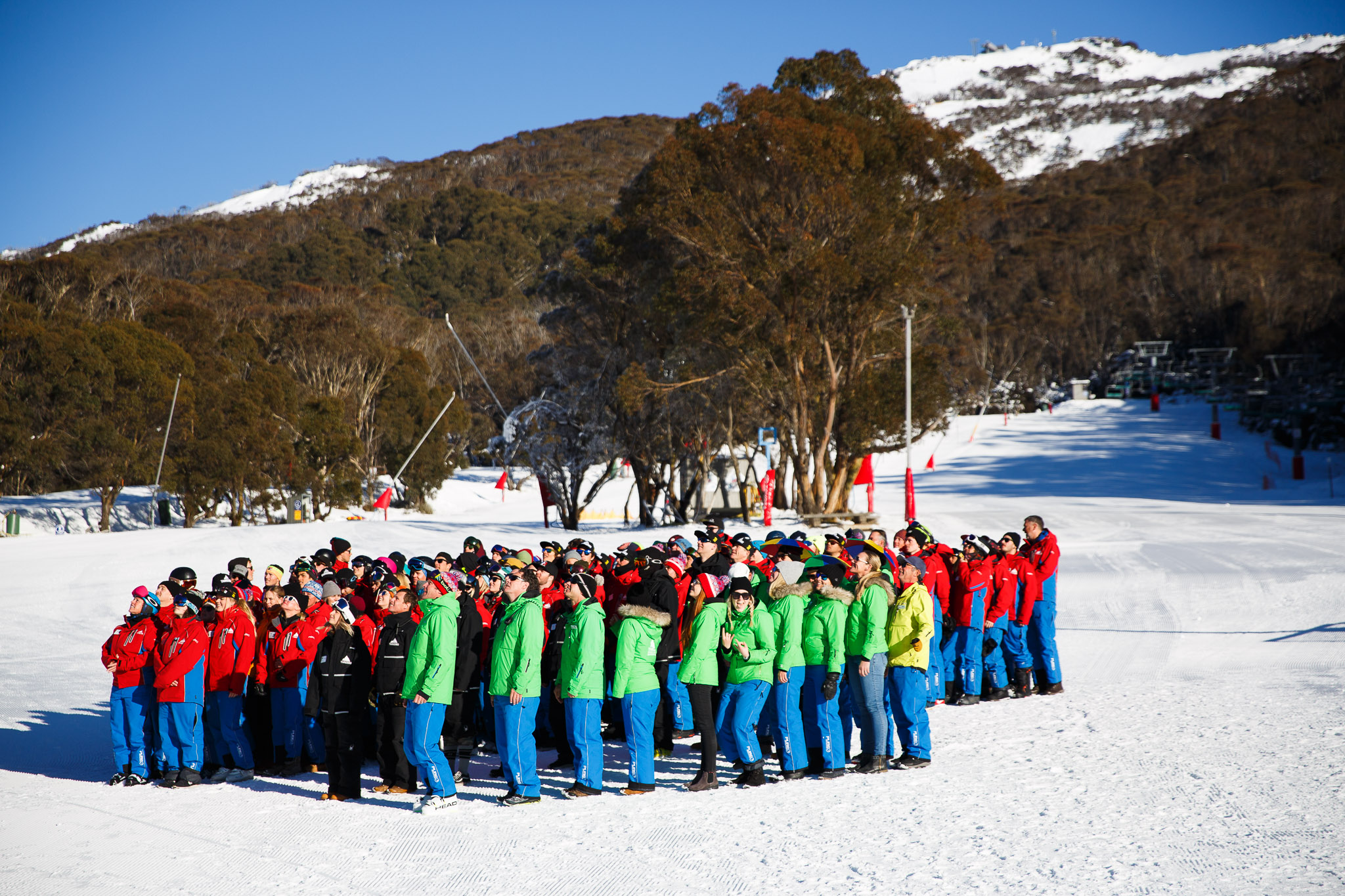 34 – One talented superhuman individual managed to walk on air… the Big Air event was gnarly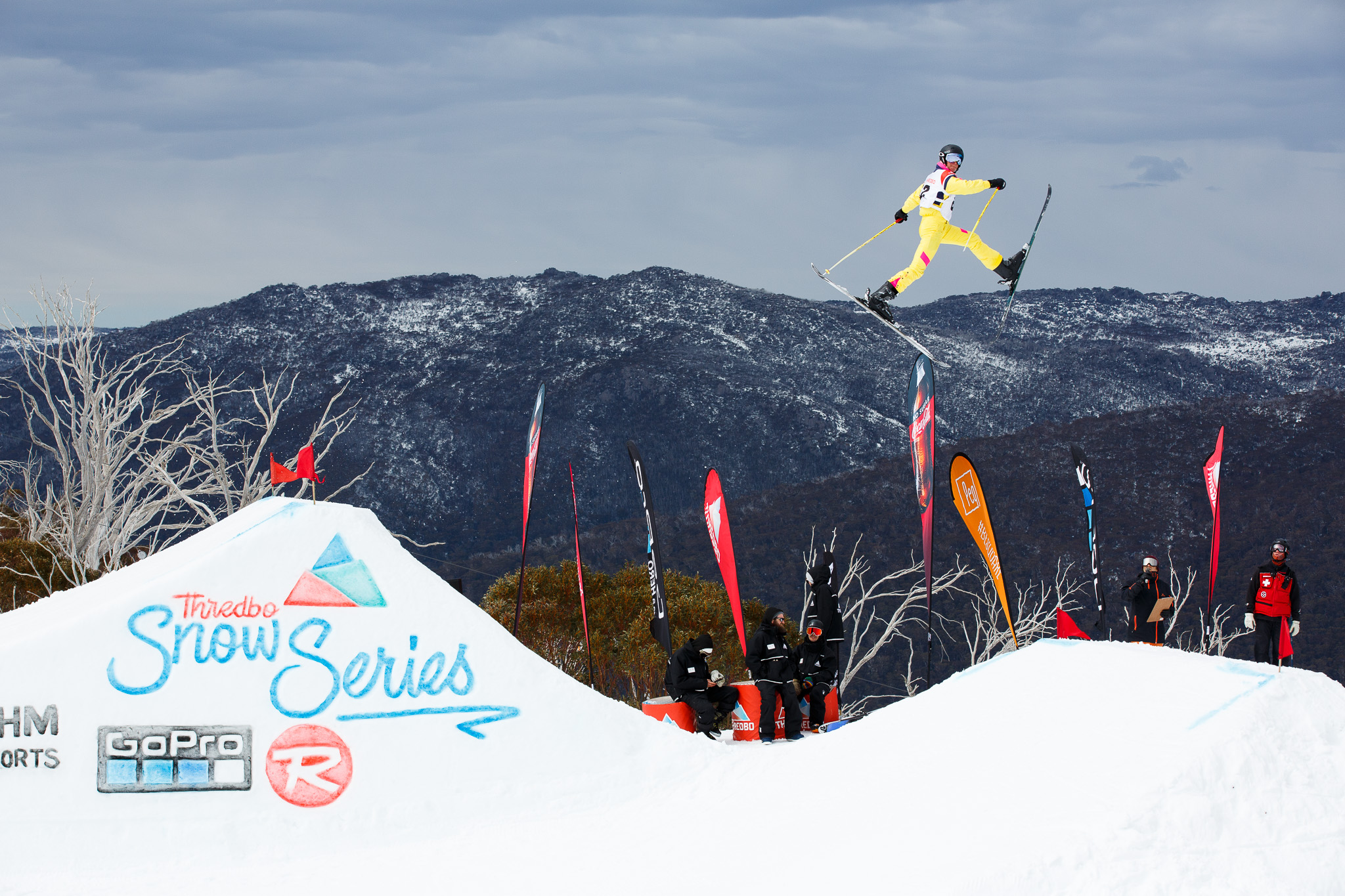 35 – Ocean Roberts pumped a double tame dog (aka double front flip) at the Slopestyle in the Thredbo Snow Series – but as you can see there was plenty of stylish stoke on offer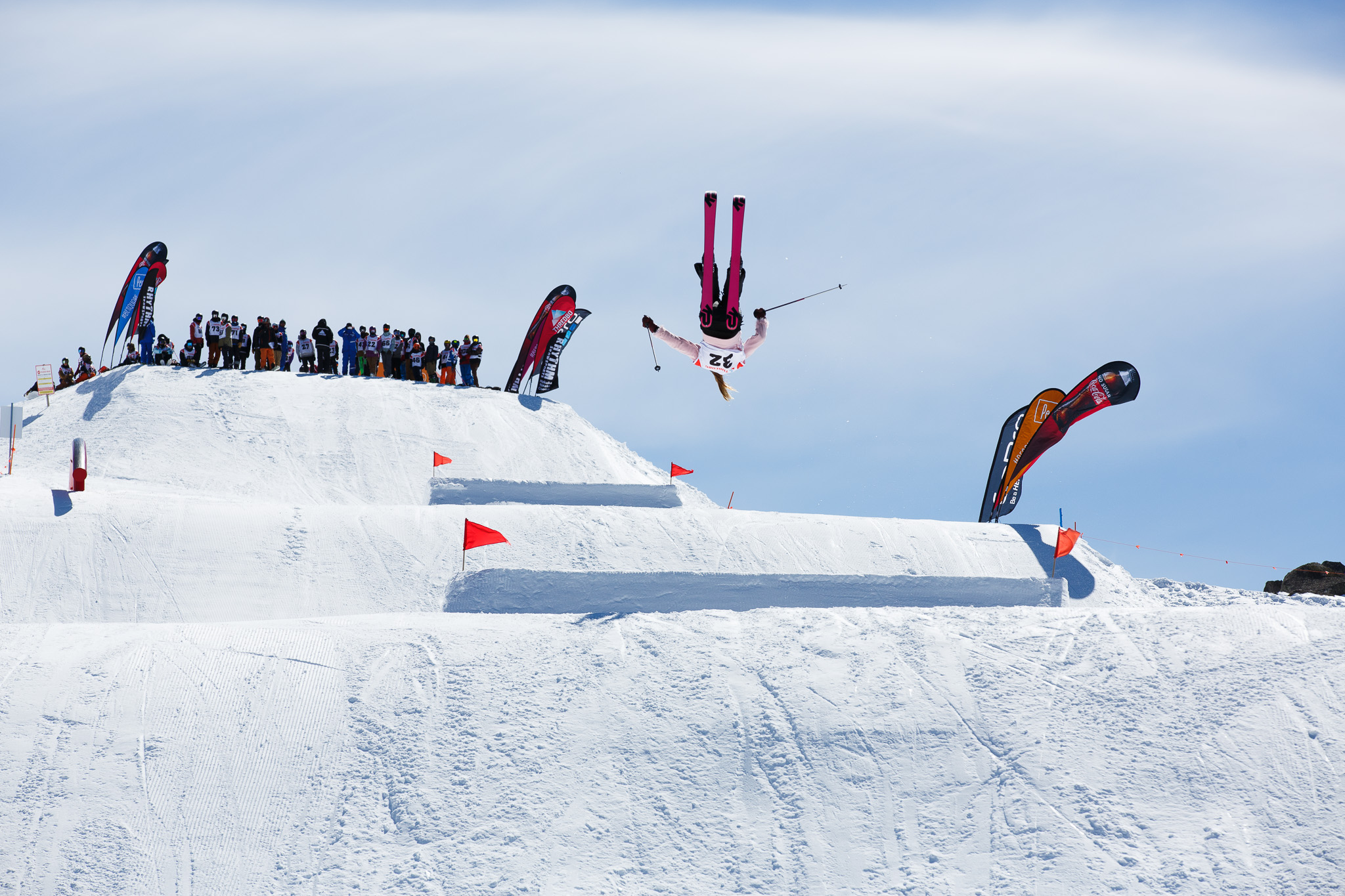 36 – SPRING! Everyone loves spring skiing…but wait…
37 – IT RETURNED: The Blizzard of Oz 3.0 – 140cm+ in SEPTEMBER can you believe! The storm that just kept on giving
38 – Day 1… Roxy Girls Ride Day! Torah once again shared her smile & hot tips with some awesome young girls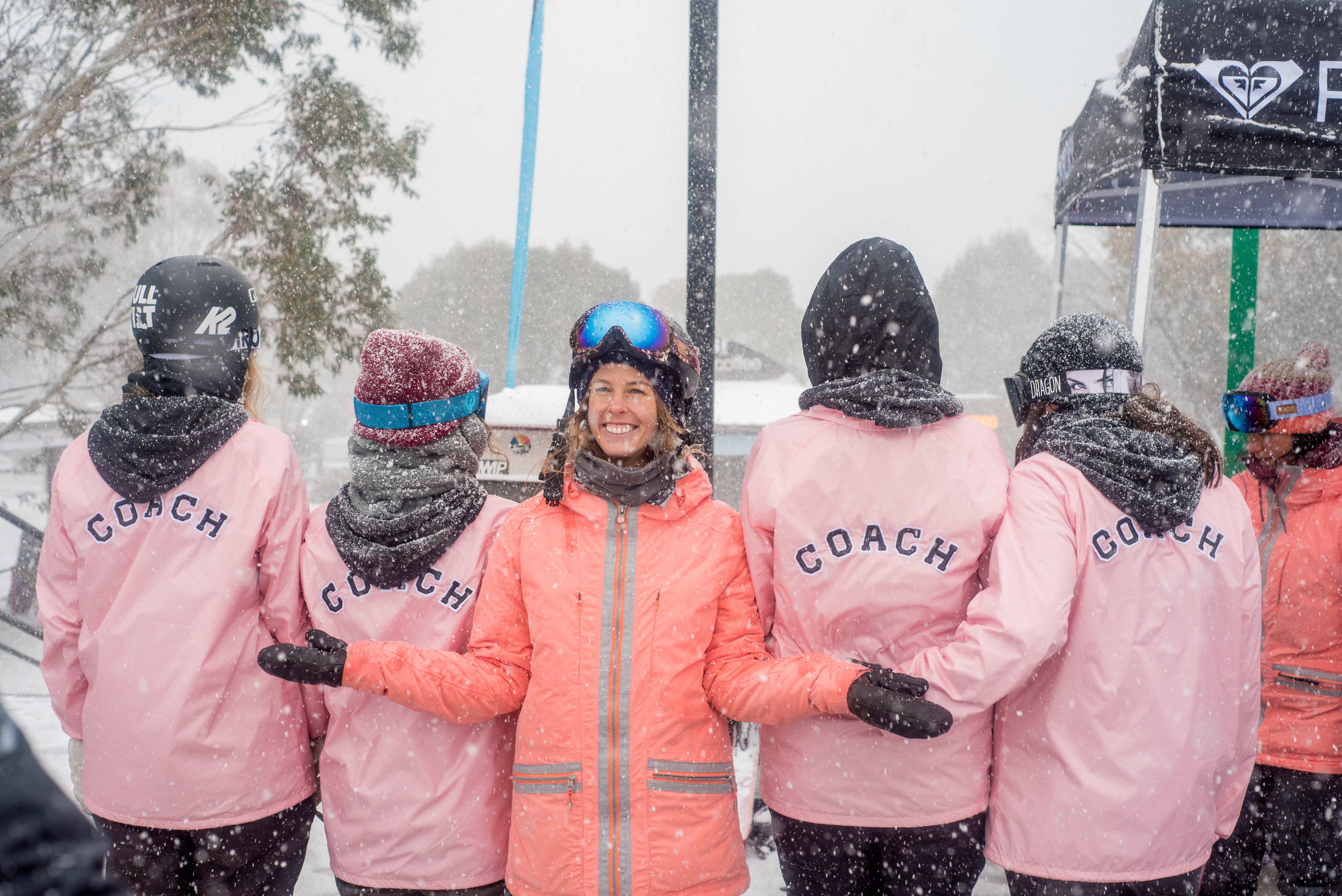 39 – Day 2…Are we in Japan?? The lightest fluffiest powder Australia has seen in a long time (I hope no one needs to use the emergency exit in a hurry…)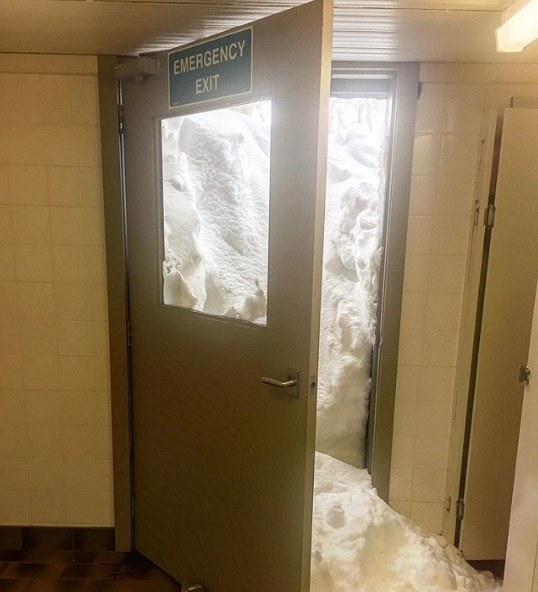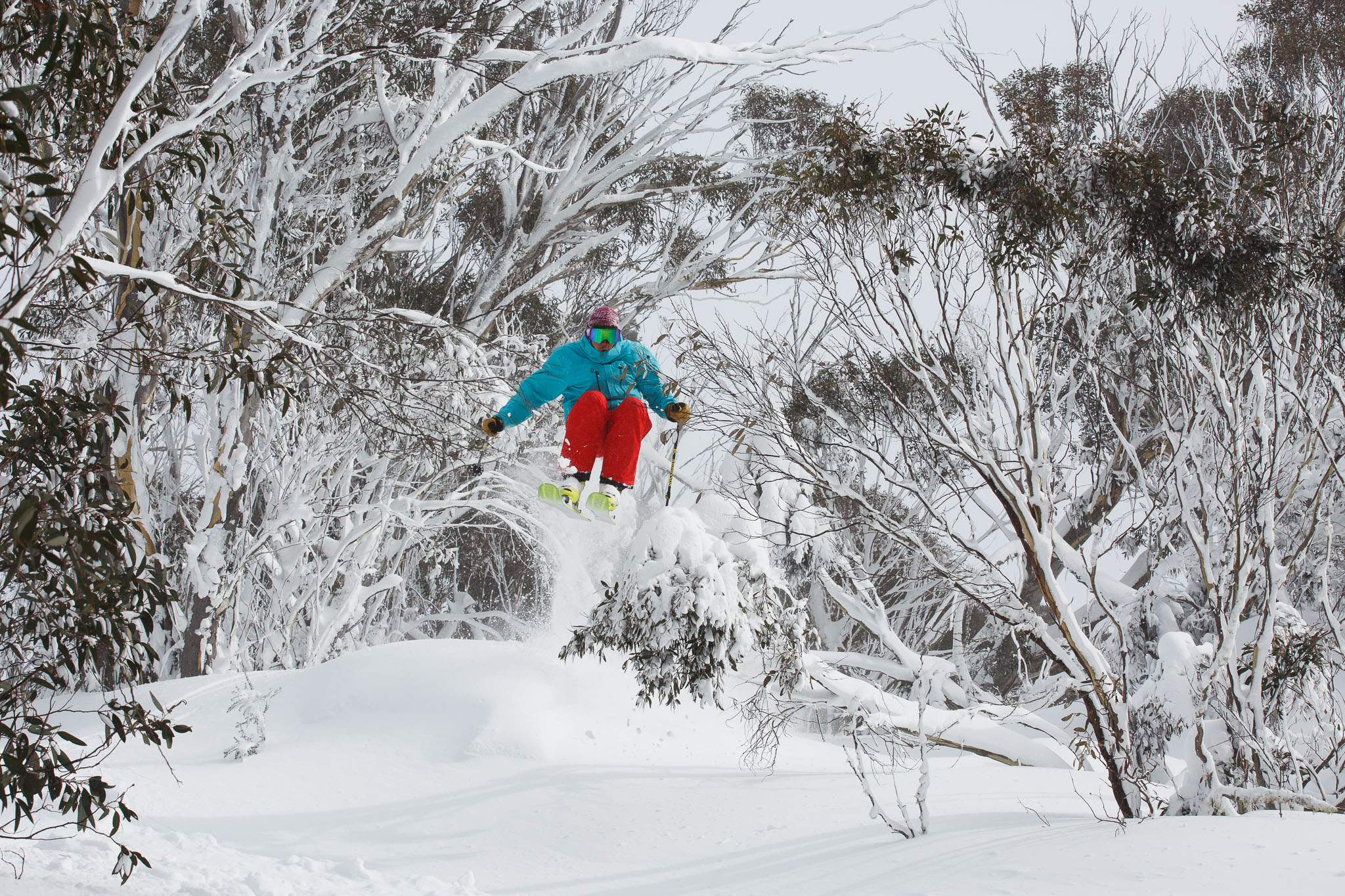 40 – Day 3…AND WE BROKE THE RECORD! Highest Spencer's Creek snow depth since 2000!!
41 – Day 4… POW DAYS AGAIN! (So much for spring)
42 – So much snow we were TRUCKING IT OUT. Literally.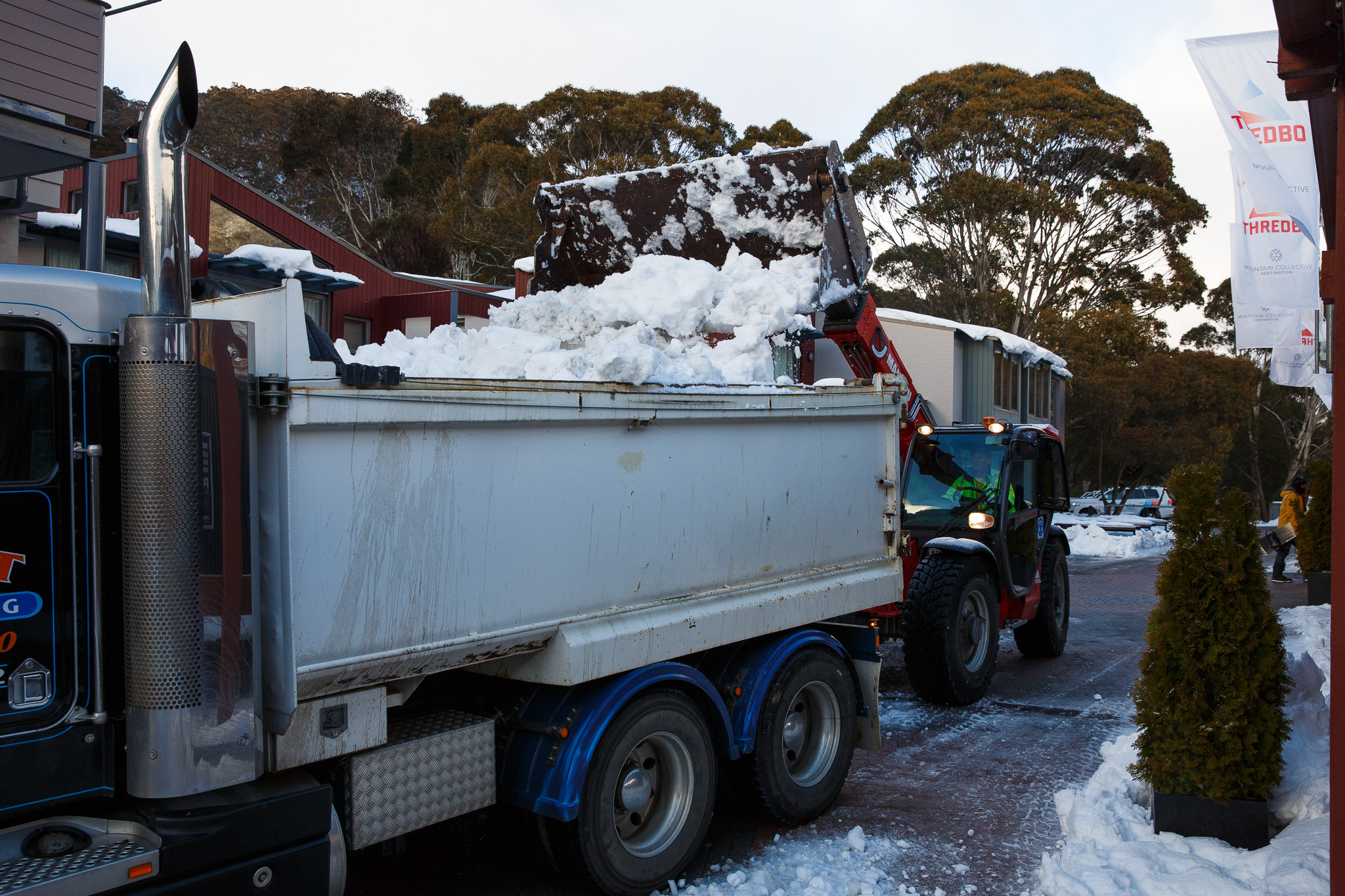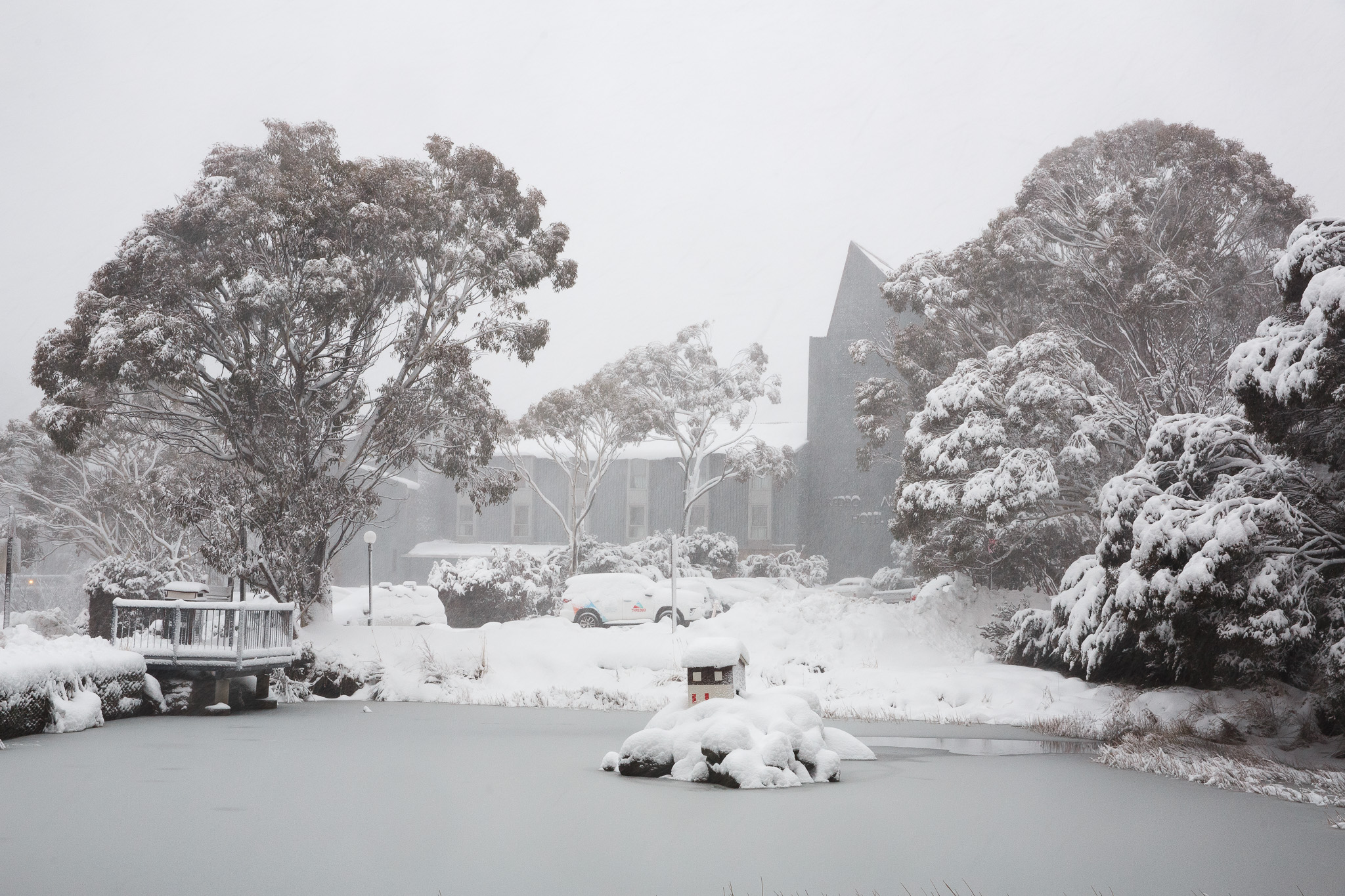 43 – And clearing out the snow under the chairs!! Yep – this happened.
44 – Luke Million brought out the classics (Pink Floyd's Money) at the final First Base Après party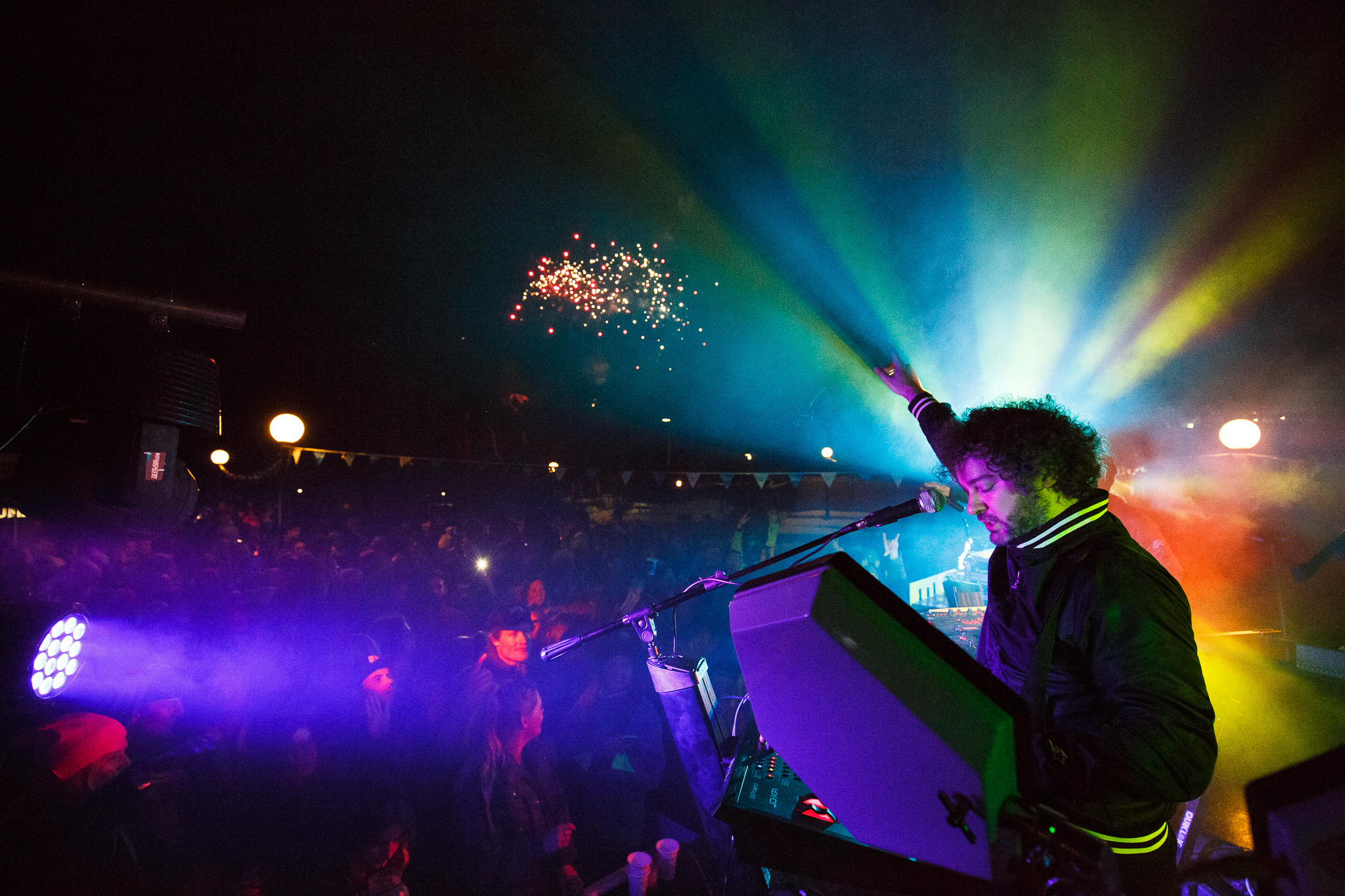 45 – TWO parties in one night?! Winston Surfshirt blessed us with their musical genius at the last Heineken Village Concert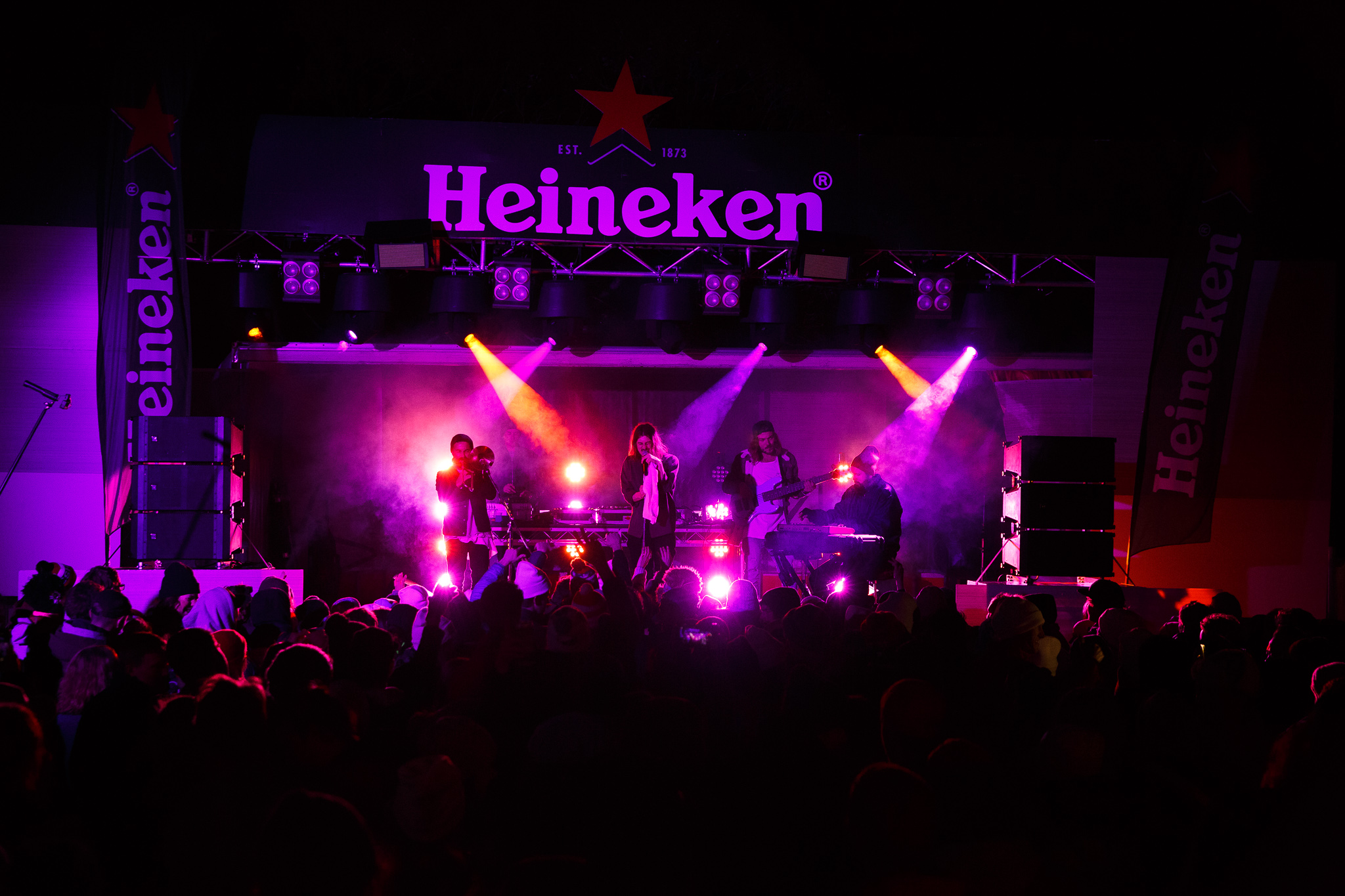 46 – BACHELOR ALERT: Matty J was in Thredbo – if you don't trust his Daily-Mail-says-it's-fake pic, don't worry, one of our locals got a shot (but sadly not a rose)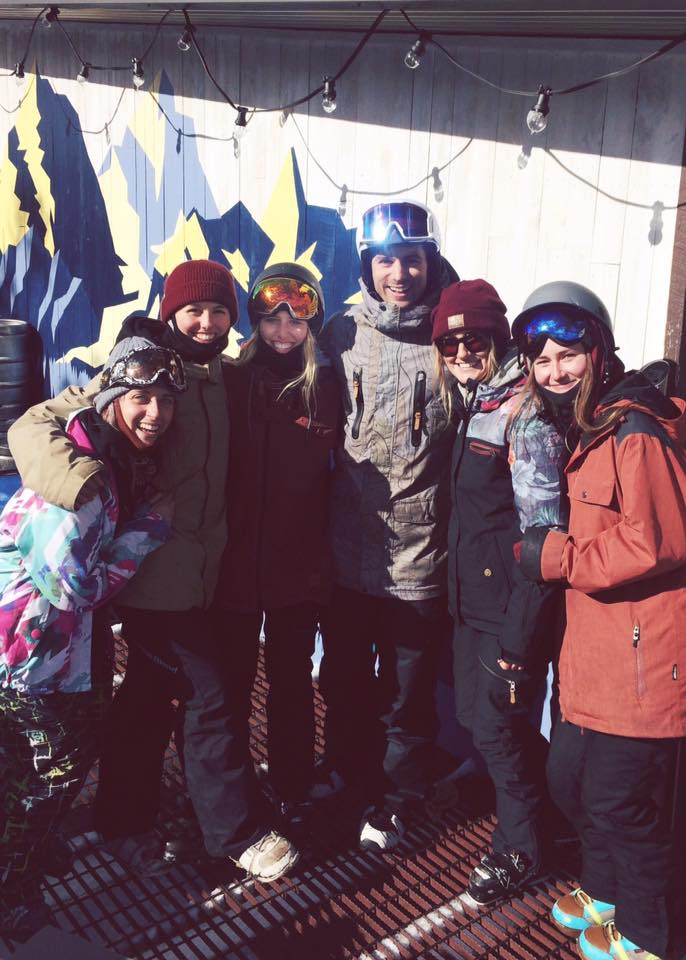 47 – ONE. HIT. WONDER.
48 – (Actually – multiple hits from all the brave freestyling legends who were crazy enough to fly off this gnarly jump)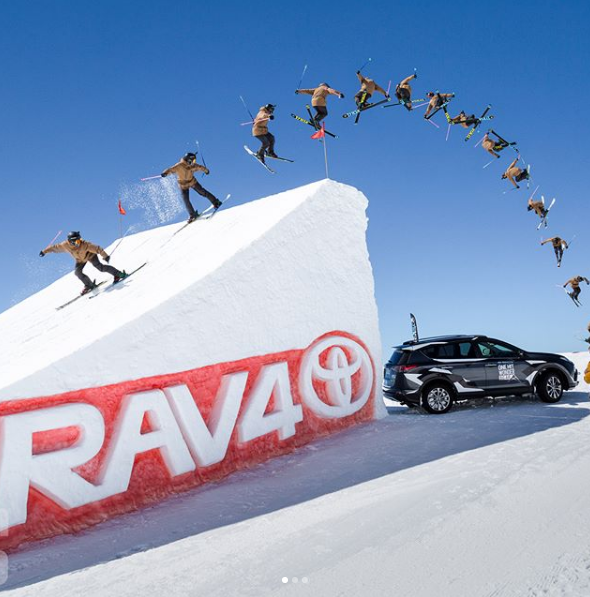 49 – We started to hit the back end of the season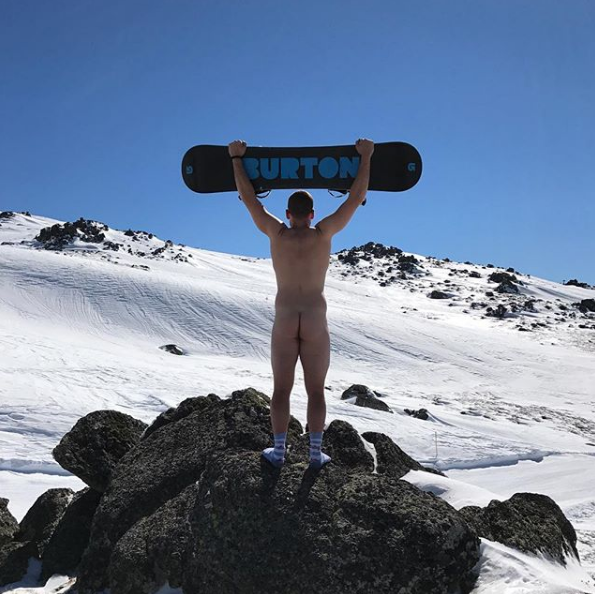 50 – More fresh snow…well into Spring!! The village got another dusting
51 – A lit weekend for the boarders @ BOARDSTOCK 2017 including some sick demos thanks to the @volcom_oz pro team 
52 – Etch: gang symbols & hoes at the Transfer Banked Slalom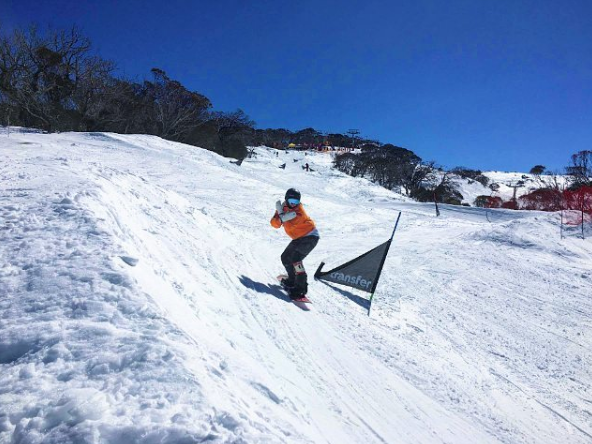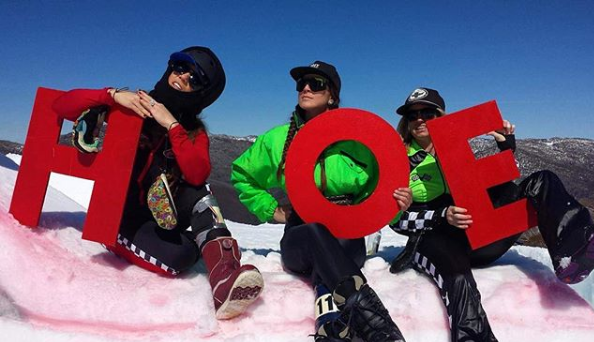 53 – Spring has finally SPRUNG! But thanks to a winter clingier than your ex, the first couple of weeks were some of the best spring skiing conditions we've had in years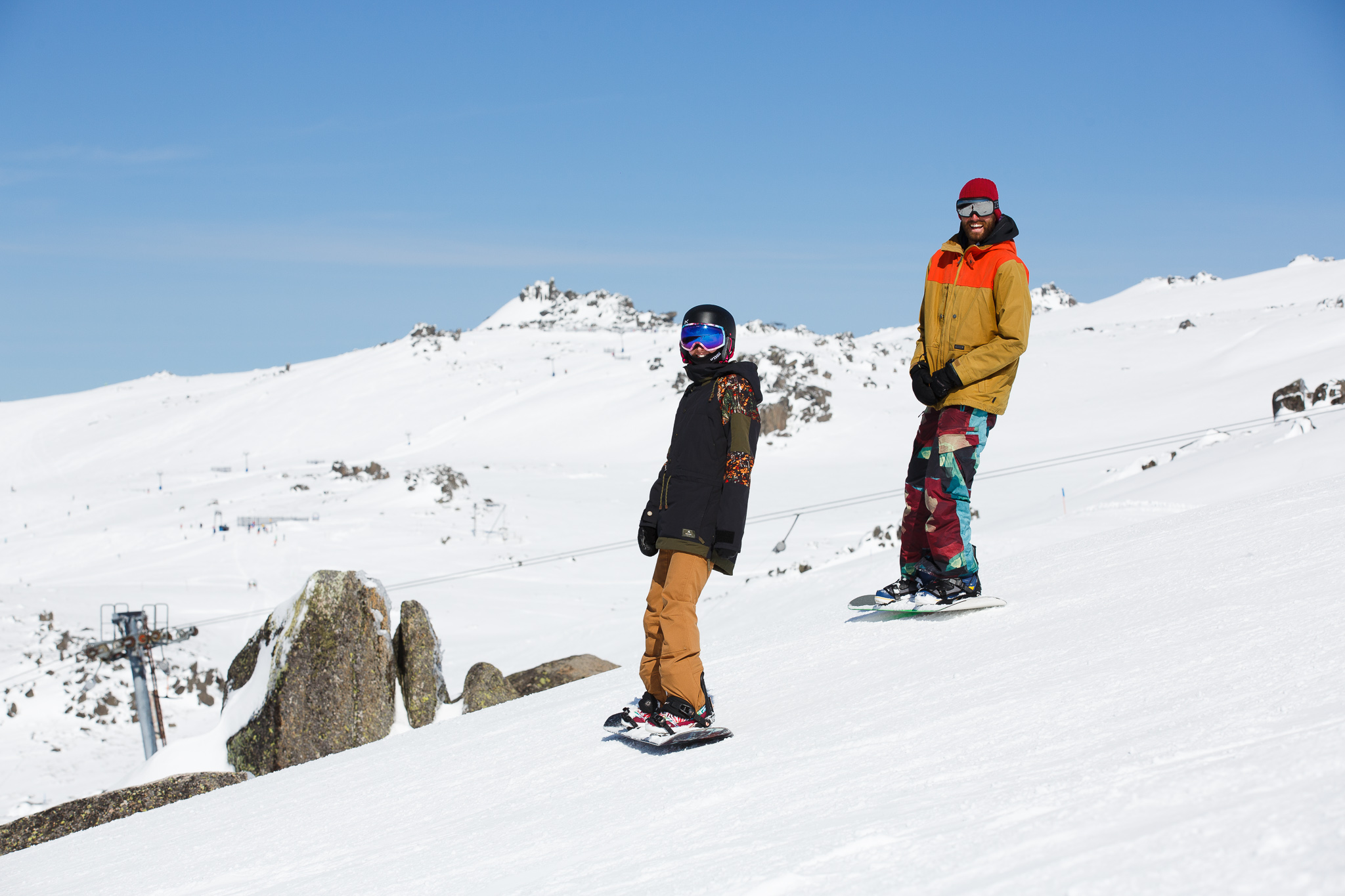 54 – We kept the kids entertained for some thankful parents during the September holidays Kids Snow Festival – ceramic painting, giant games and Kids Flare runs, they were definitely sleeping soundly!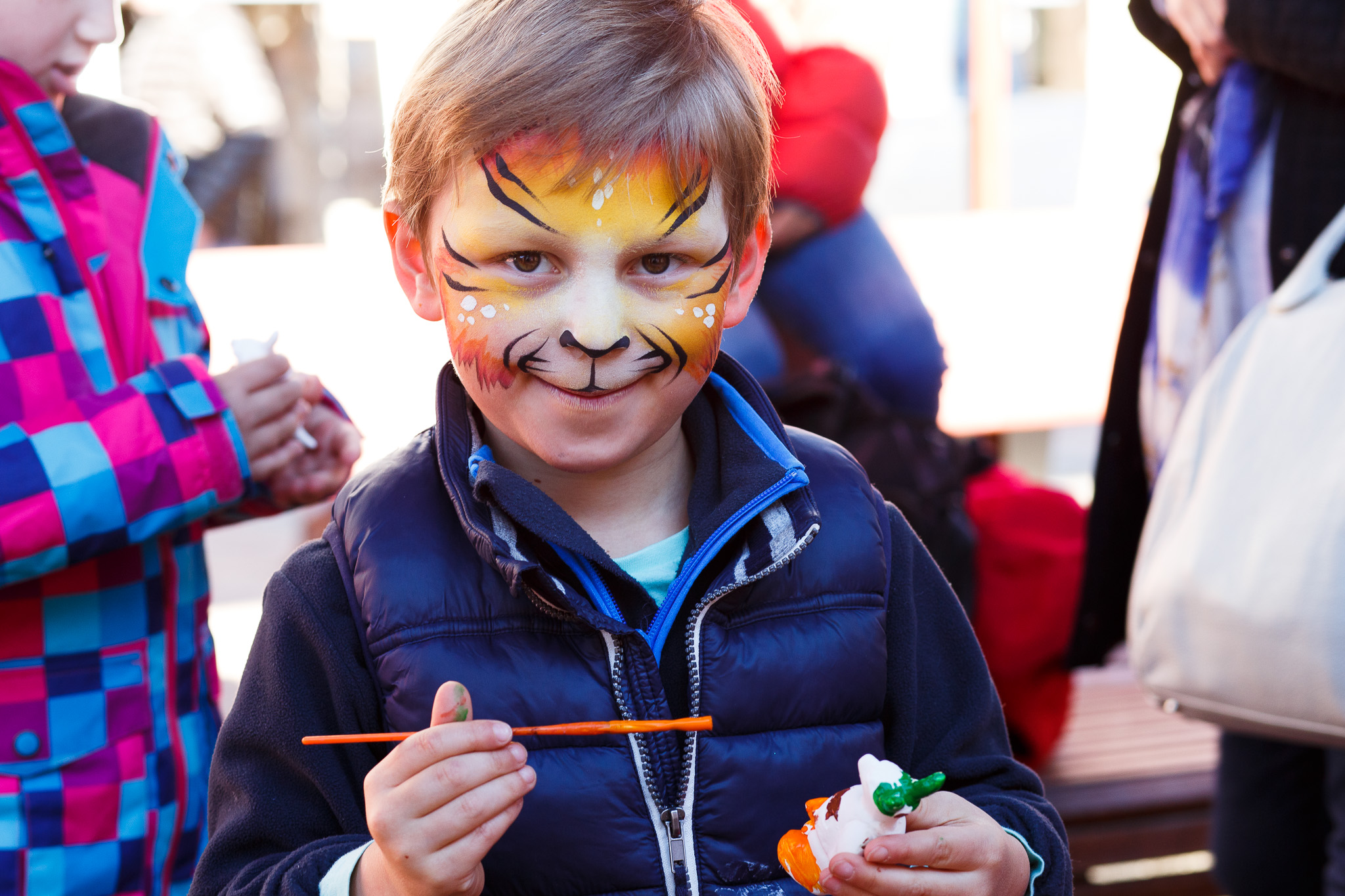 55 – Some of the unbelievable snow sculptures we had this winter thanks to the snow sculpture god Andrew "Grassi" Kelaher
56 – We had to remember to breathe… and what better way to chill out than with some incredible mountain vistas and back country skiing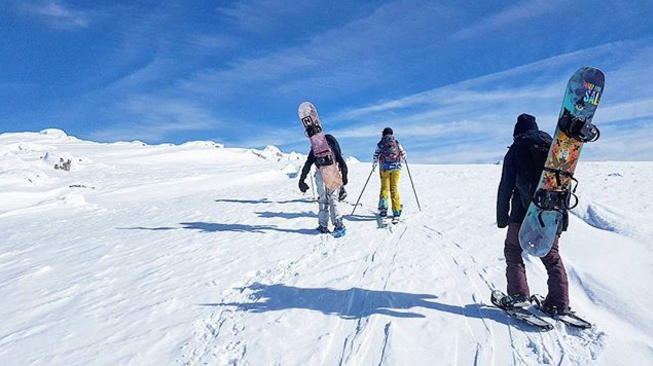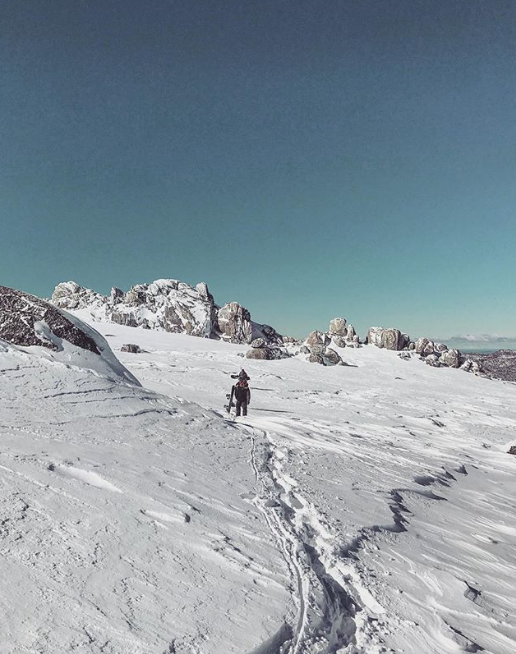 57 – Another awesome week of spring skiing…awesome weather for the park rats and actual giant rats, it was almost too much to bear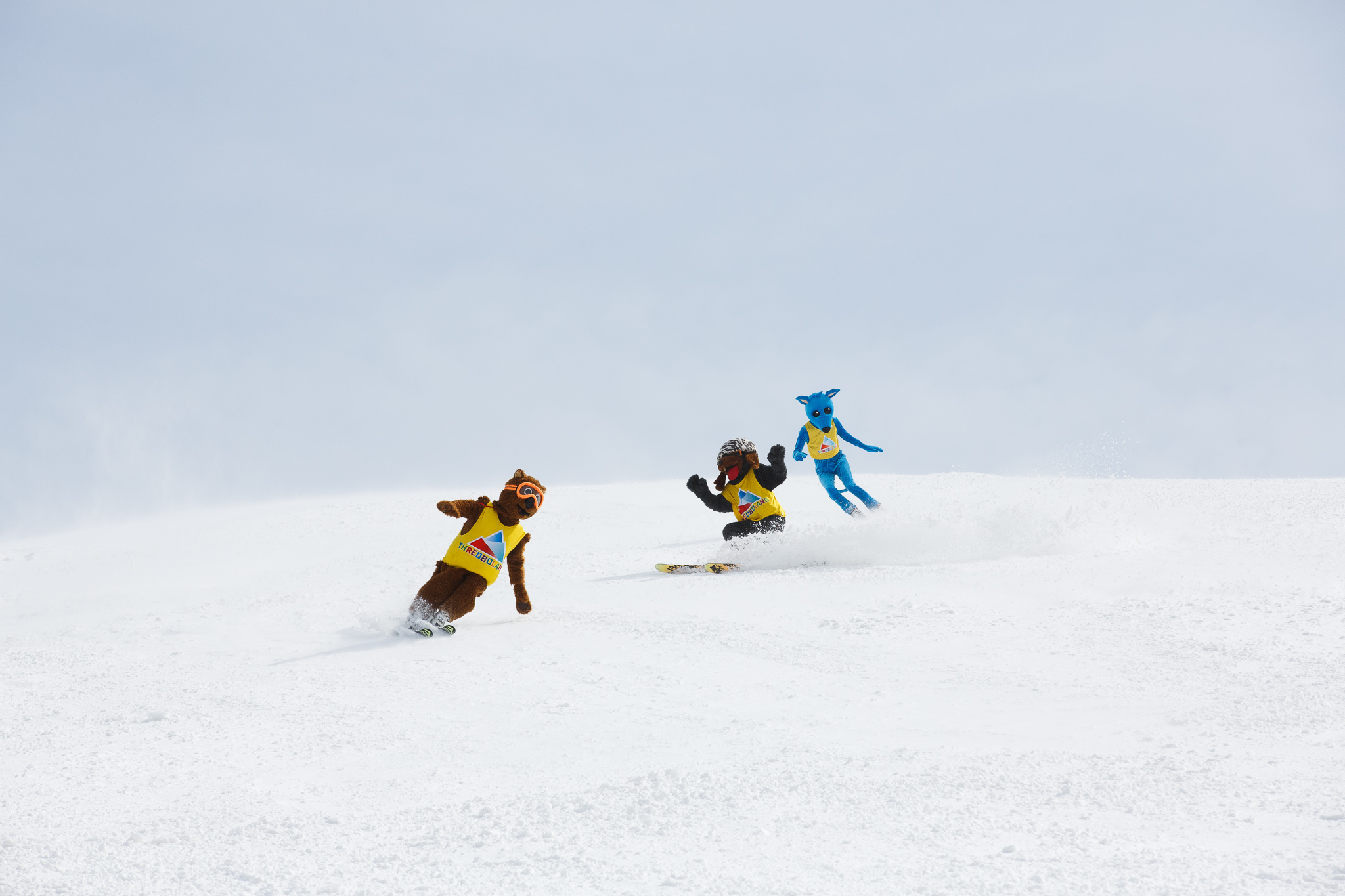 58 – While the season is coming to a close here, there's no shortage of northern hemisphere Mountain Collective stoke with the first big snowfall of the season in Jackson Hole (*note this was their last day of SUMMER season… #lit)
59 – We're getting prepped for one last hurrah as we send out the 2017 season with a lit weekend: get ready to Pond Skim, drink & shred your way through the October long weekend (Oktoberfest anyone?)
60 – Thredbo was nominated ONCE AGAIN for Australia's Best Ski resort for 2017…and you can see why!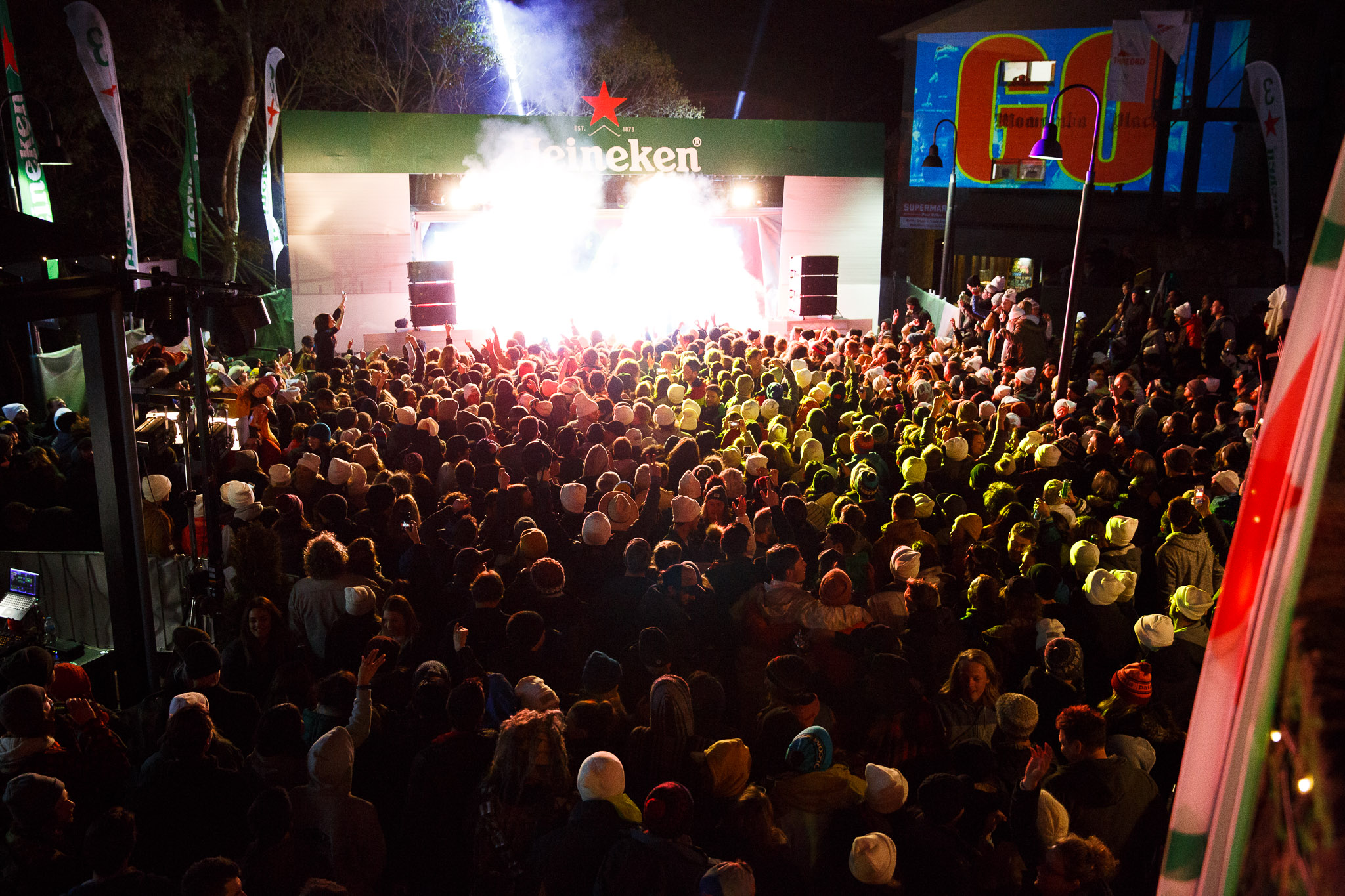 Thanks for an AWESOME season of stoke…can't wait to do it all again next year!